Following the hilly profile and the presence of the ideal axis that connects the places of collective life in Colognola, we developed the imprint of the building which is characterized by the compactness of the external front as opposed to the irregular opening of the internal fronts that draw the space of the garden.
This dichotomy is also expressed by the coating materials. The external front, already rigid in shapes and directions, is poor in openings, and it is characterized by an external facing in reinforced concrete with a calcium-based sprayed plaster finish, which has a rough rendering and reflects the colors of the local earth. The internal facades open onto nature with large transparent glass walls, allowing the view to enter the building.
In section, the building connects the soft profile of the ground at different heights, obtaining a continuous park formed by the courtyard of the building and which then rises along the entire roof.
What makes this project one-of-a-kind?
The respect for the strong agricultural tradition of the place and its hilly area is of great inspiration and base of our design. The cultivated greenery and the morphology of the surrounding hills become a structuring part of the design idea, and an integral part of the building.
The project is inspired by the newest innovative teaching methods. The interior layout invests in the transit area, through a system of corridors of irregular width and directions, equipped with internal gardens and views towards the exterior and interior. Small spaces for aggregation are obtained, continuous possibilities in the space to relate to the outside, excellent exploitation of natural light and an interesting articulation of spaces.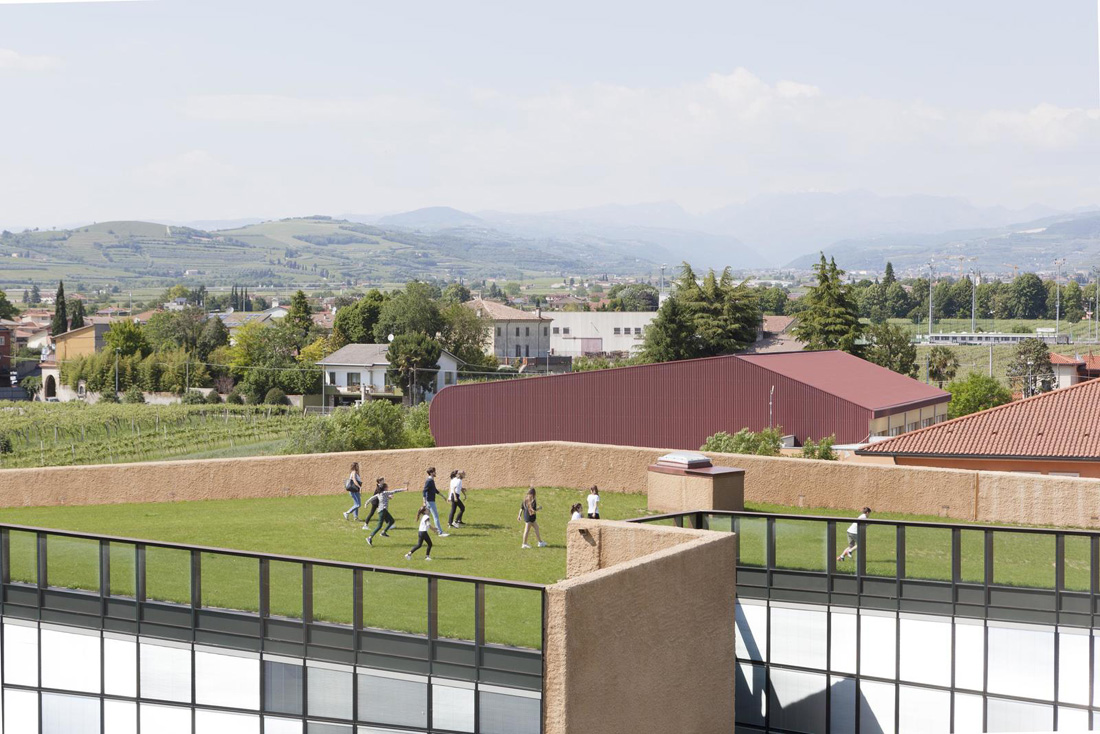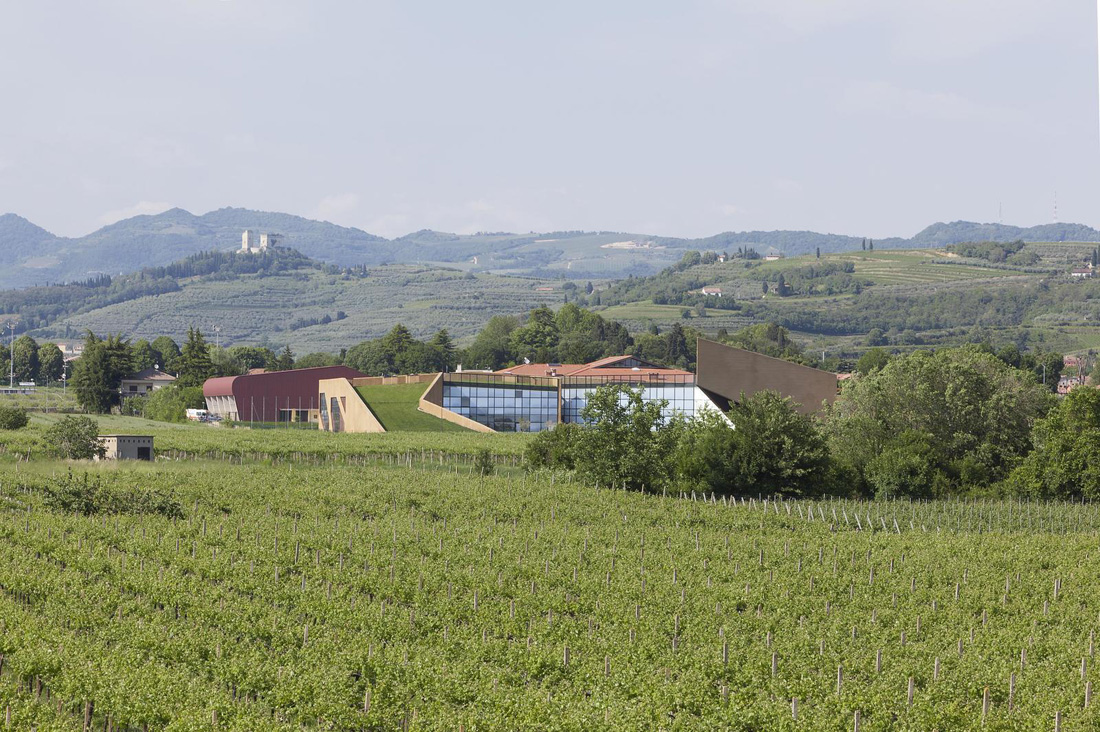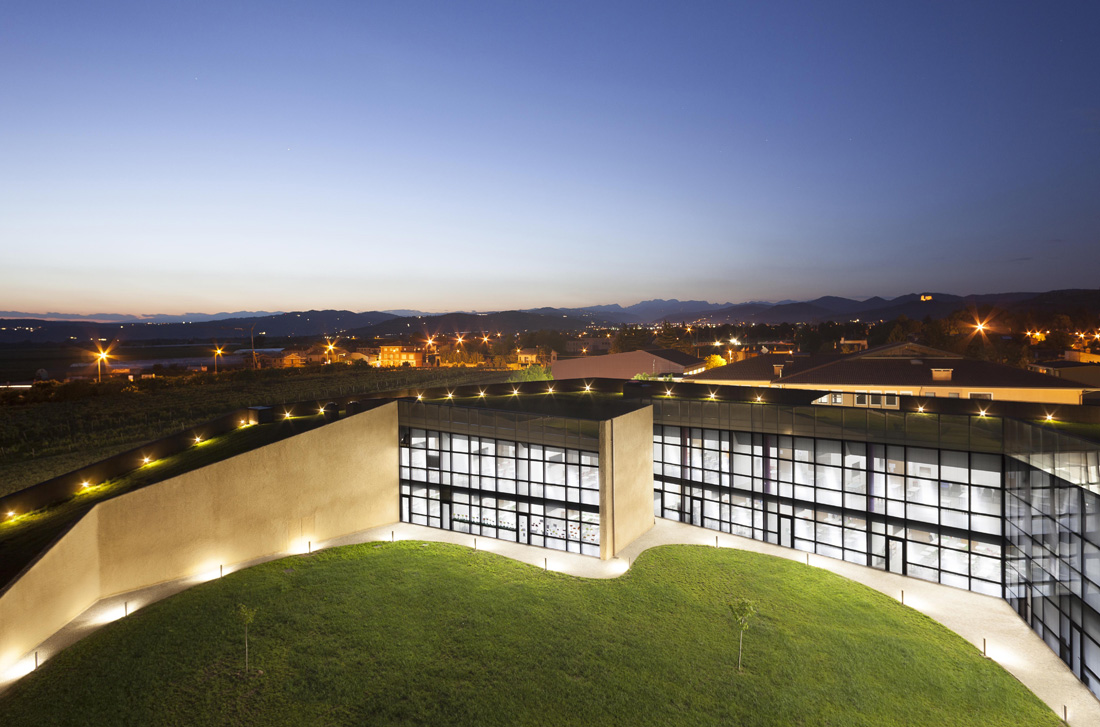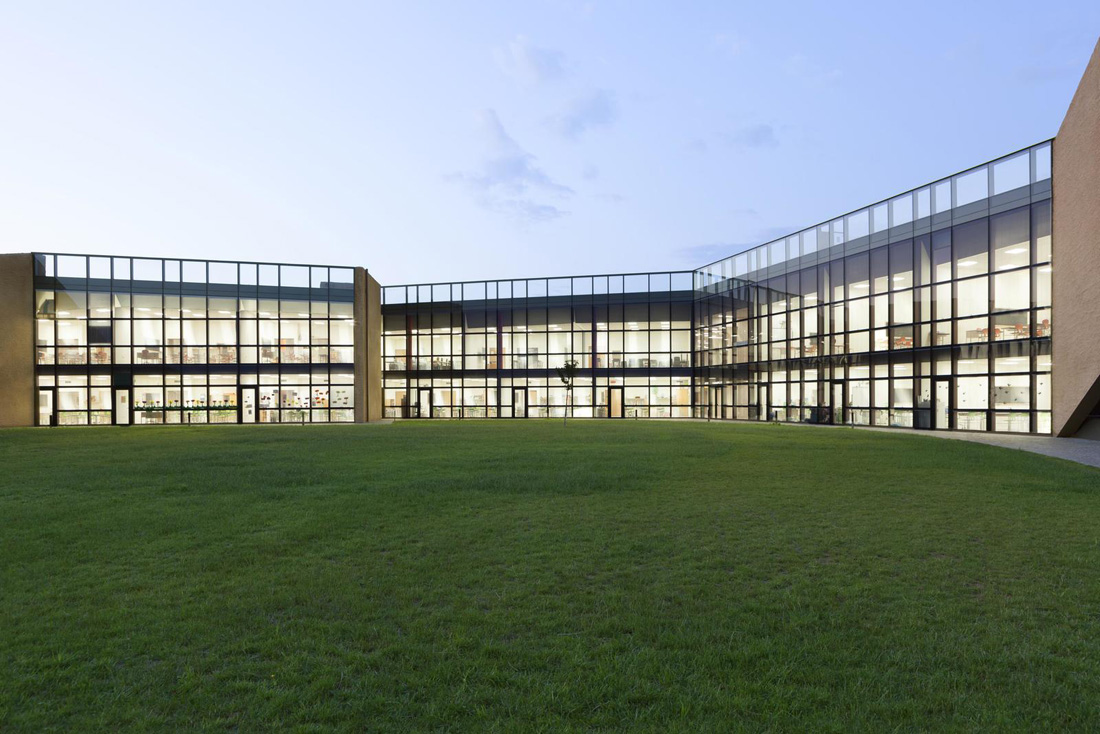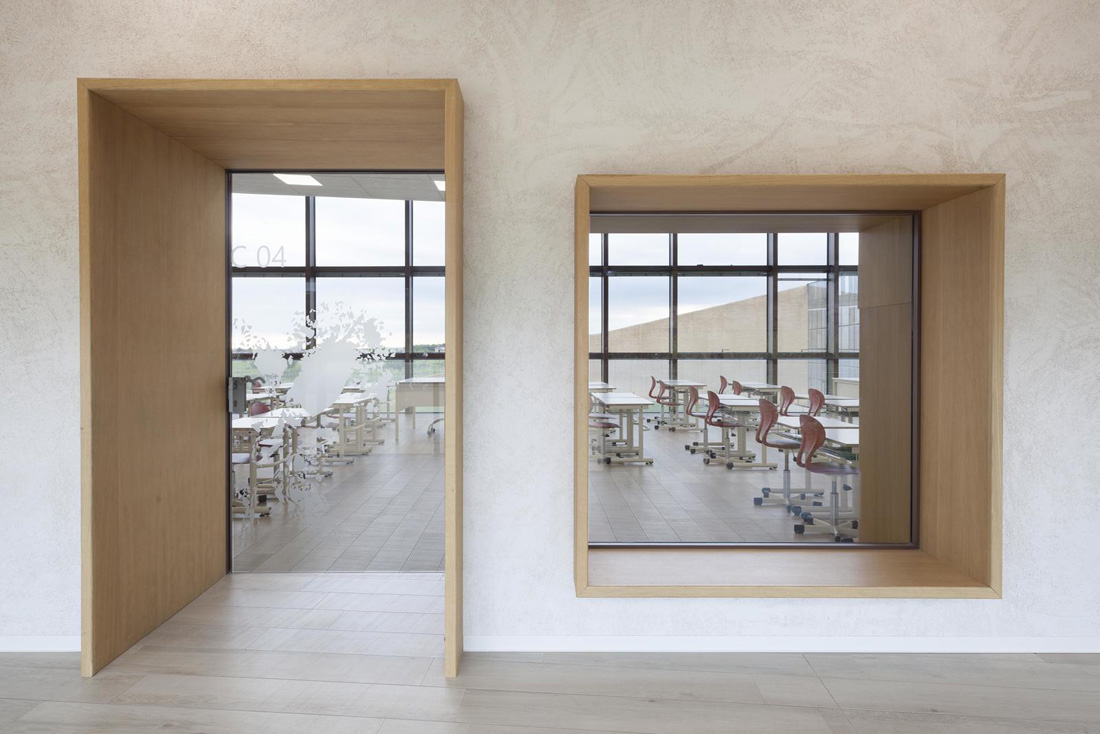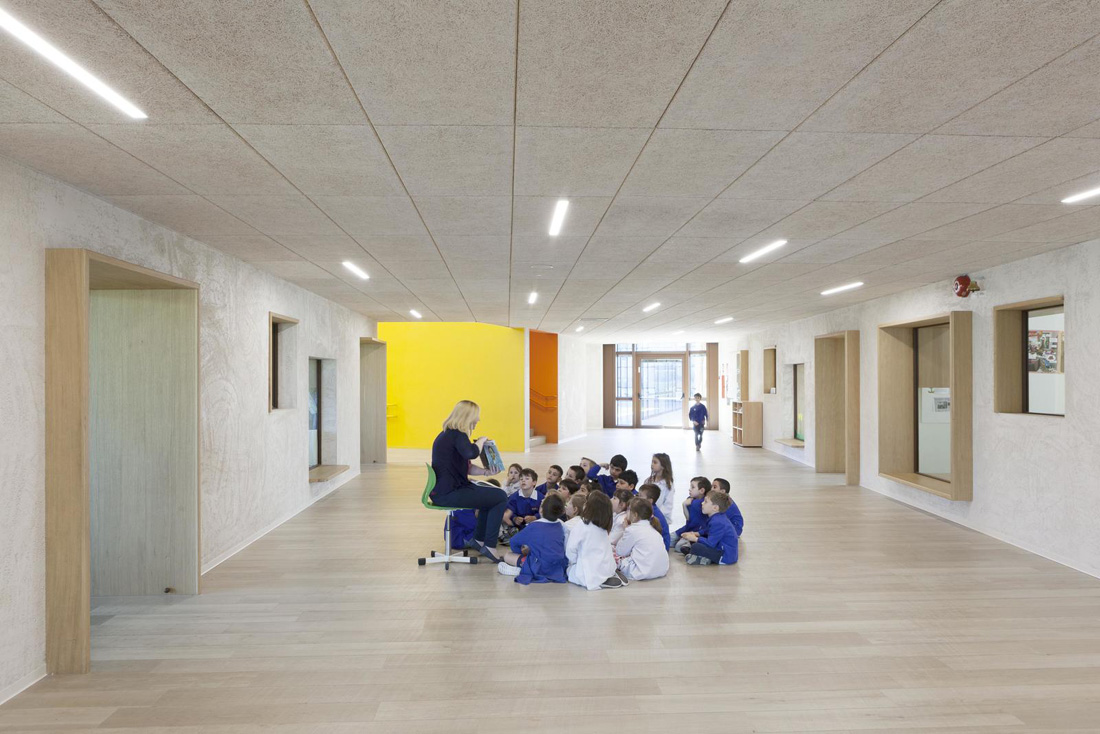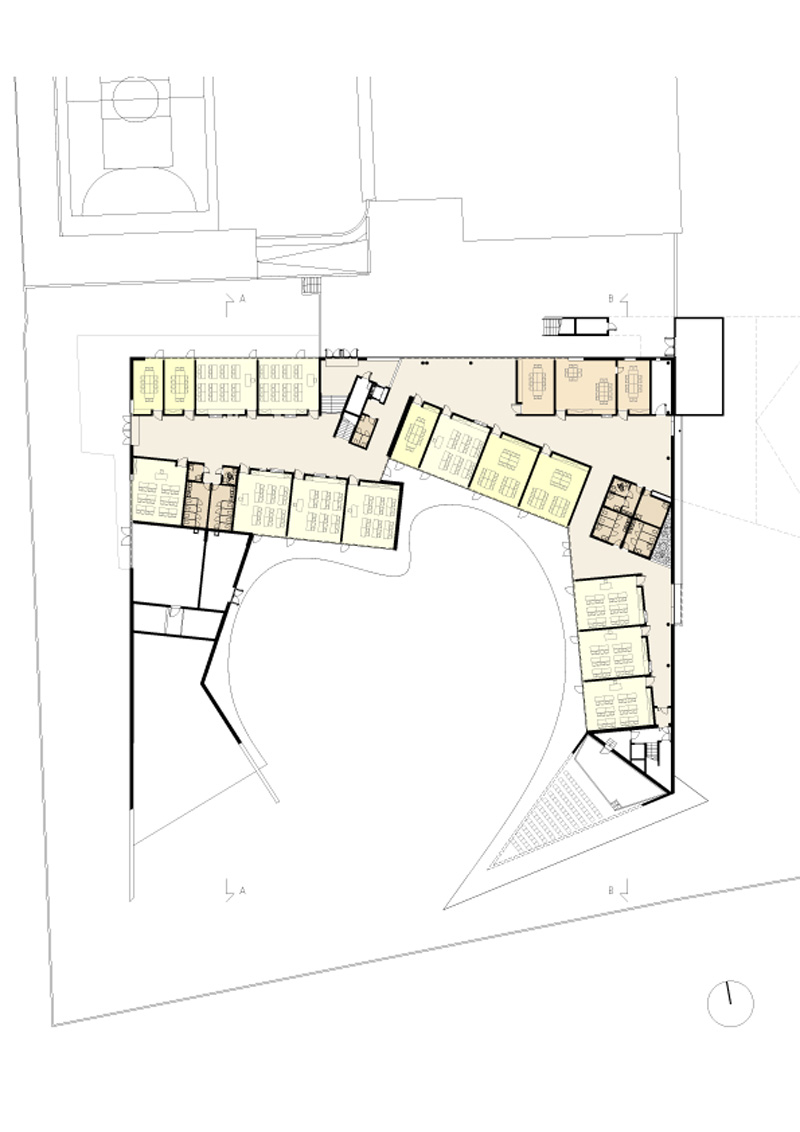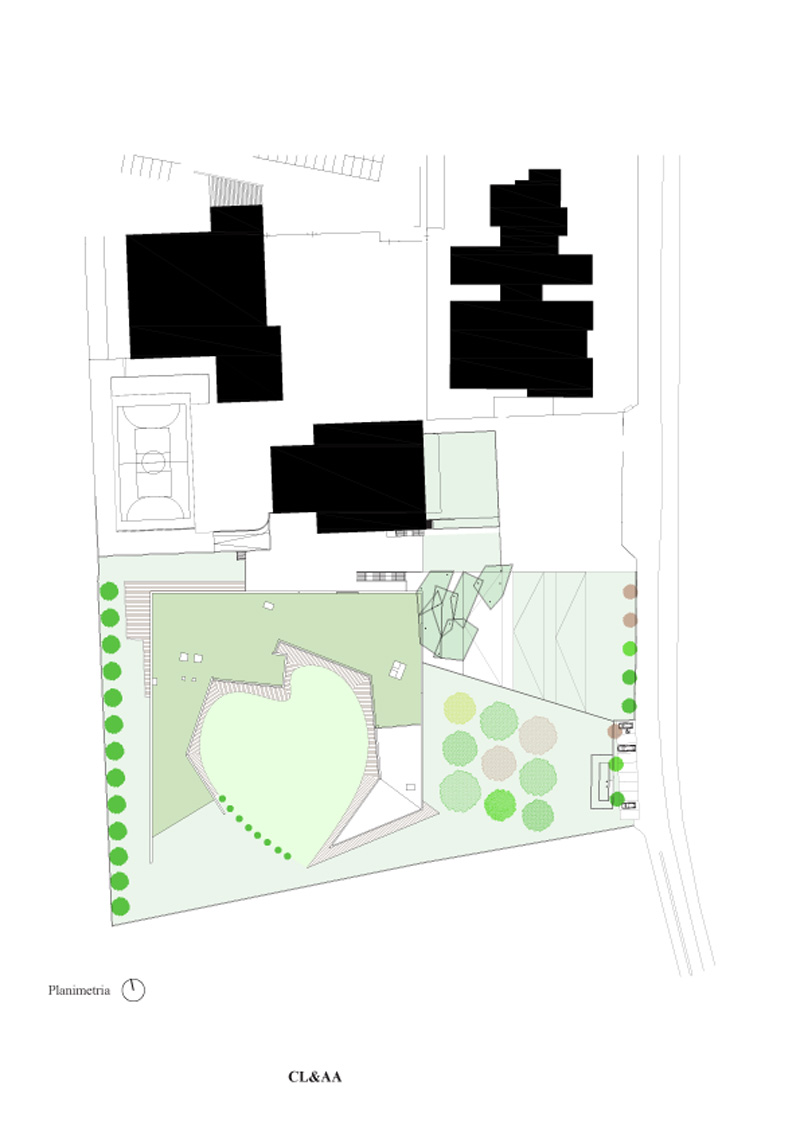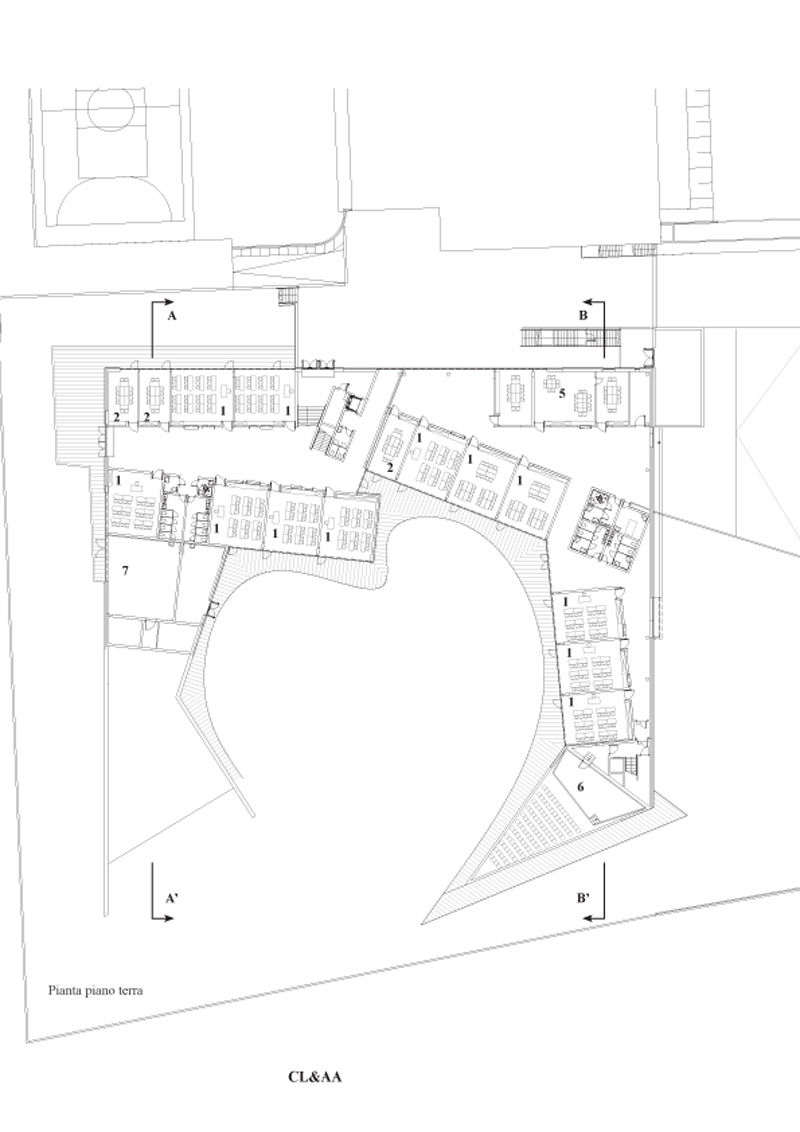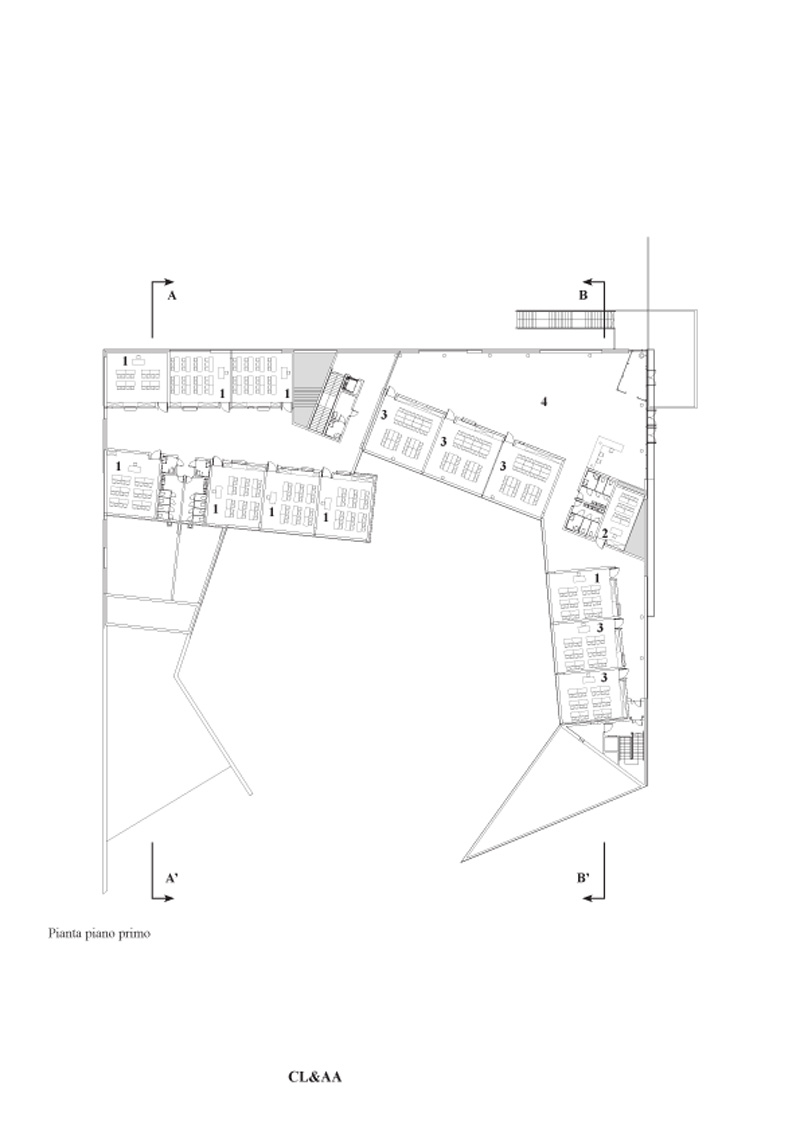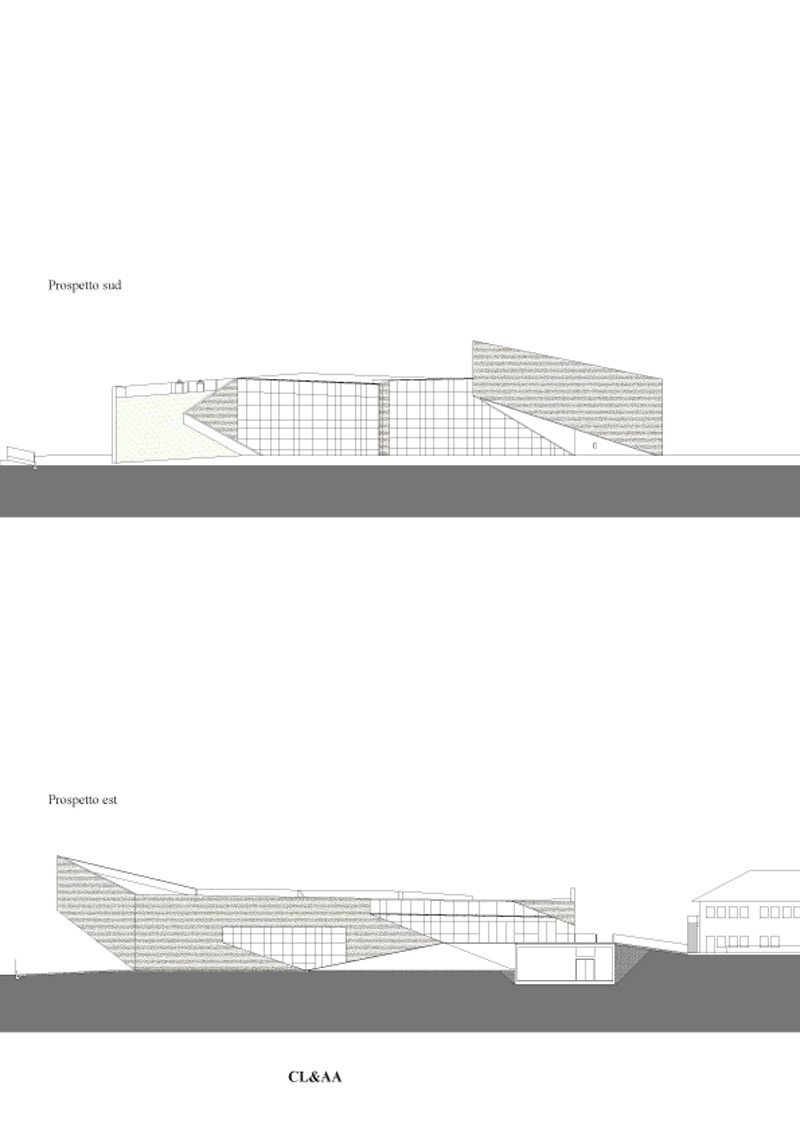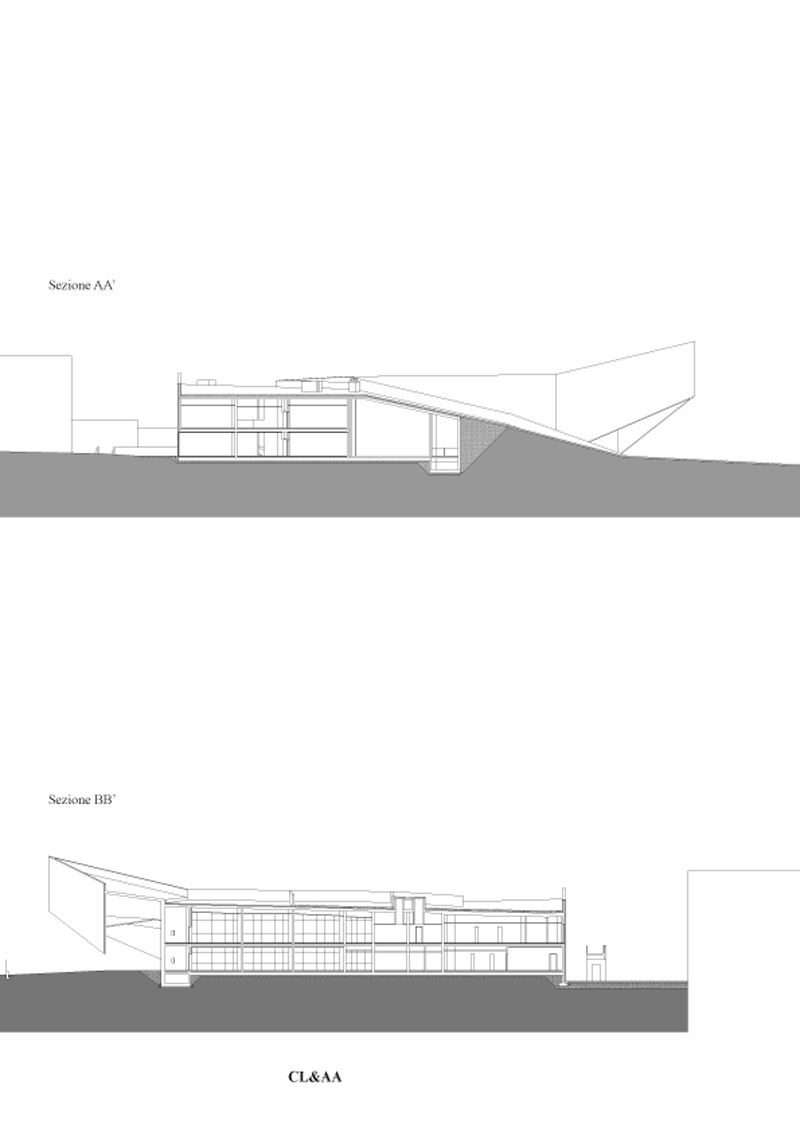 Credits
Architecture
CL&AA Claudio Lucchin & Architetti Associati
Client
Colognola ai Colli Municipality
Year of completion
2020
Location
Colognola ai Colli (Verona), Italy
Total area
2.461 m2
Photos
Paolo Riolzi
Project Partners
Main contractor
MAK COSTRUZIONI S.r.l.
Other contractors
Schüco International Italia, Pellinindustrie, CELENIT SpA, Ninz, Derbigum, Italgraniti S.n.c., Fornaci Calce Grigolin S.p.A., CLIMAGRÜN GmbH, Oddicin, Zoppellaro, ZG Lighting Srl, Macos
Related posts
Powered by