Forest, warmth, rest and relaxation, the Japanese have celebrated the healing arts of these very things for centuries. The Onsen Pool in the Boutique Hotel Miramonti combines nature, silence and clarity in this time honoured way.
The steep, rocky plot, the harsh environment and the short distance to other structures of the hotel complex, made it a difficult task, to insert the pool in a way to make it feel naturally landed as a element that belonges there. And it was just as demanding to find an orientation of the pool that actually gives you a wide open view on the far sight panorama and the relaxing element of the nearby forrest.
Built by local craftsmen, using exposed concrete, wooden cladding and local stone, it brings together two worlds: Japanese bathing and alpine recreation. Solid safety of South Tyrolean porphyry stone and weightless floating in warm water.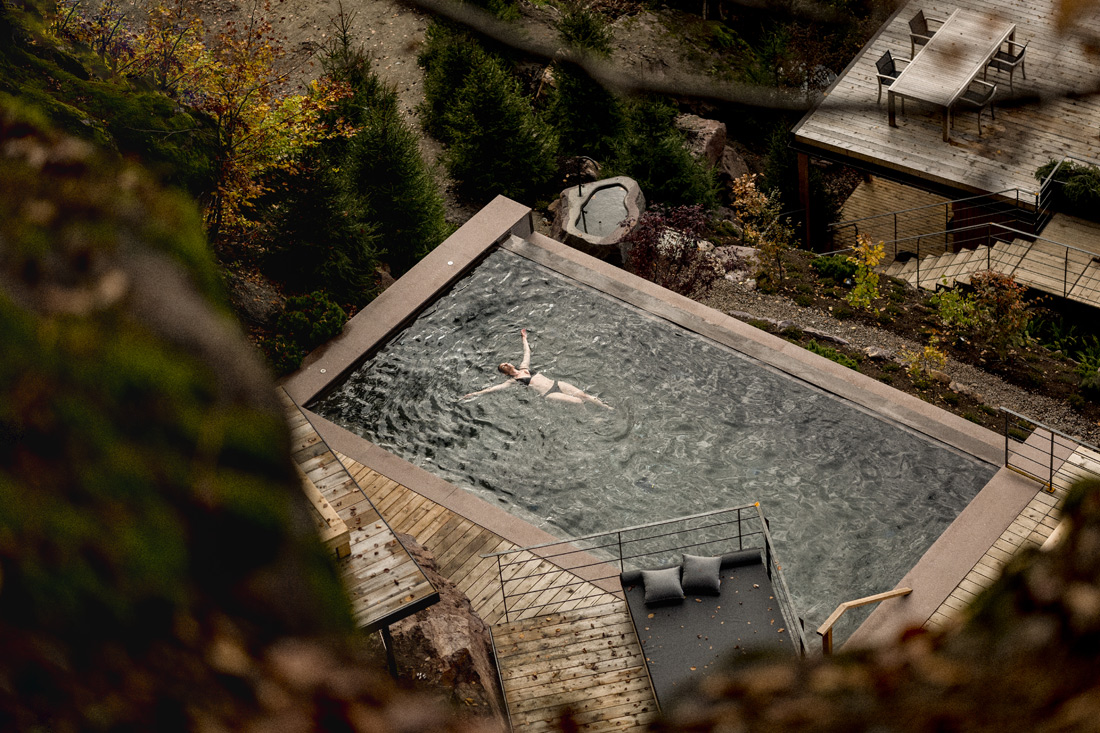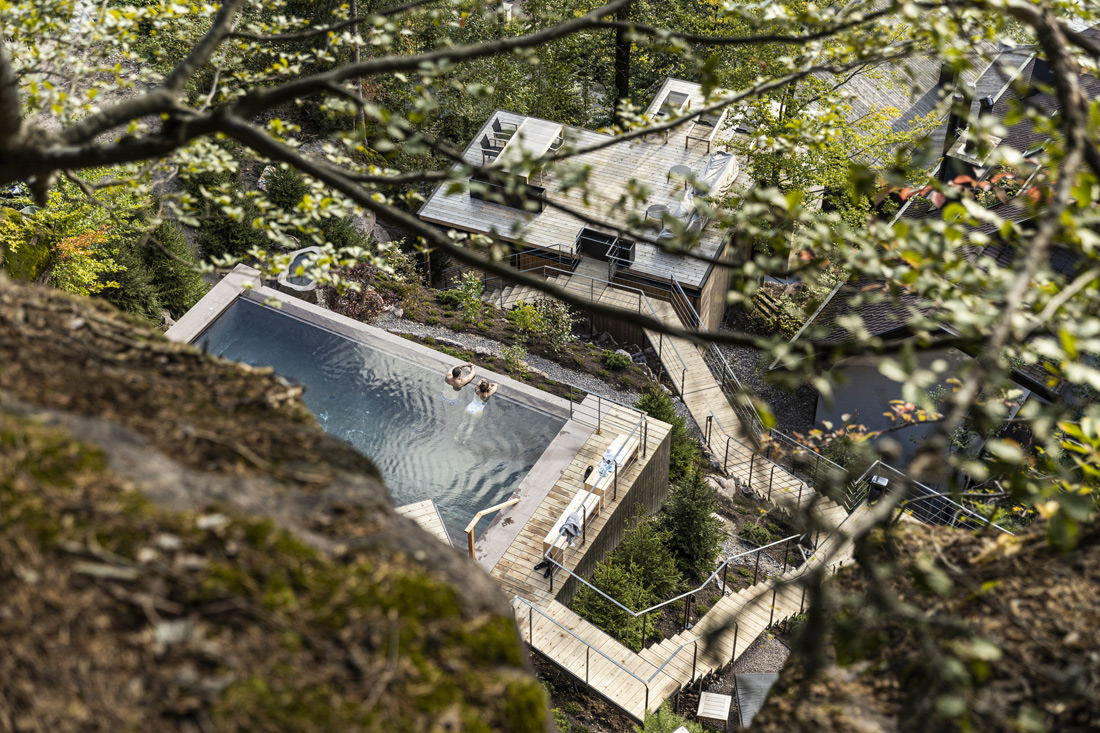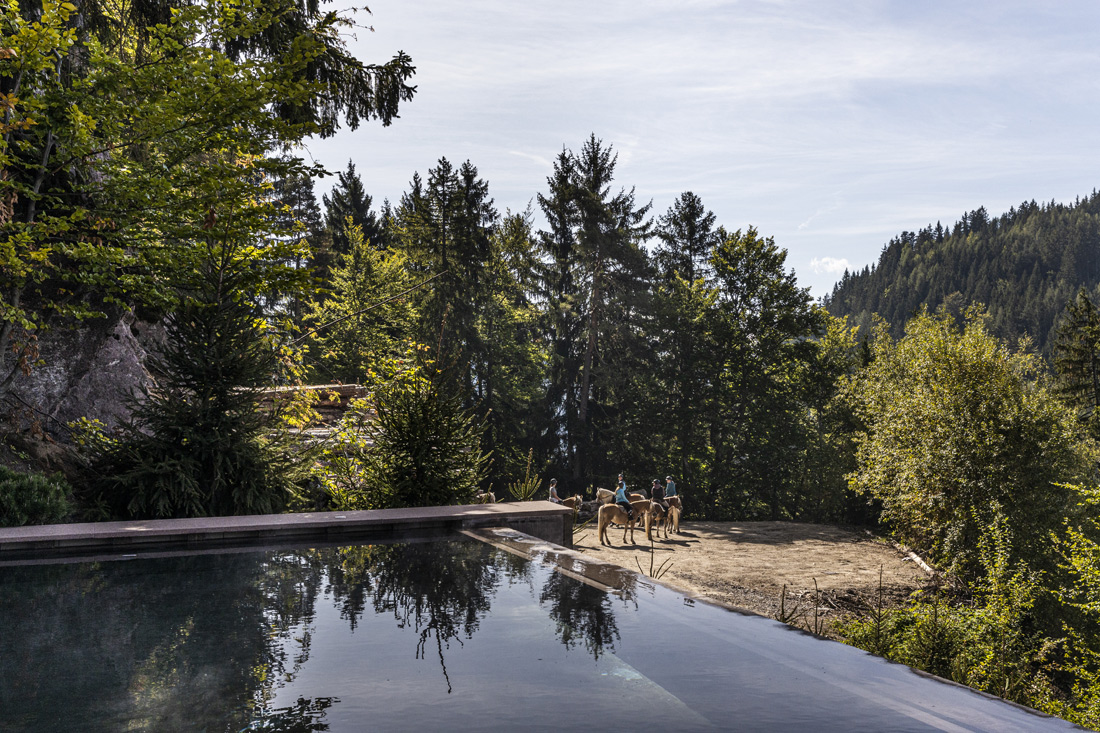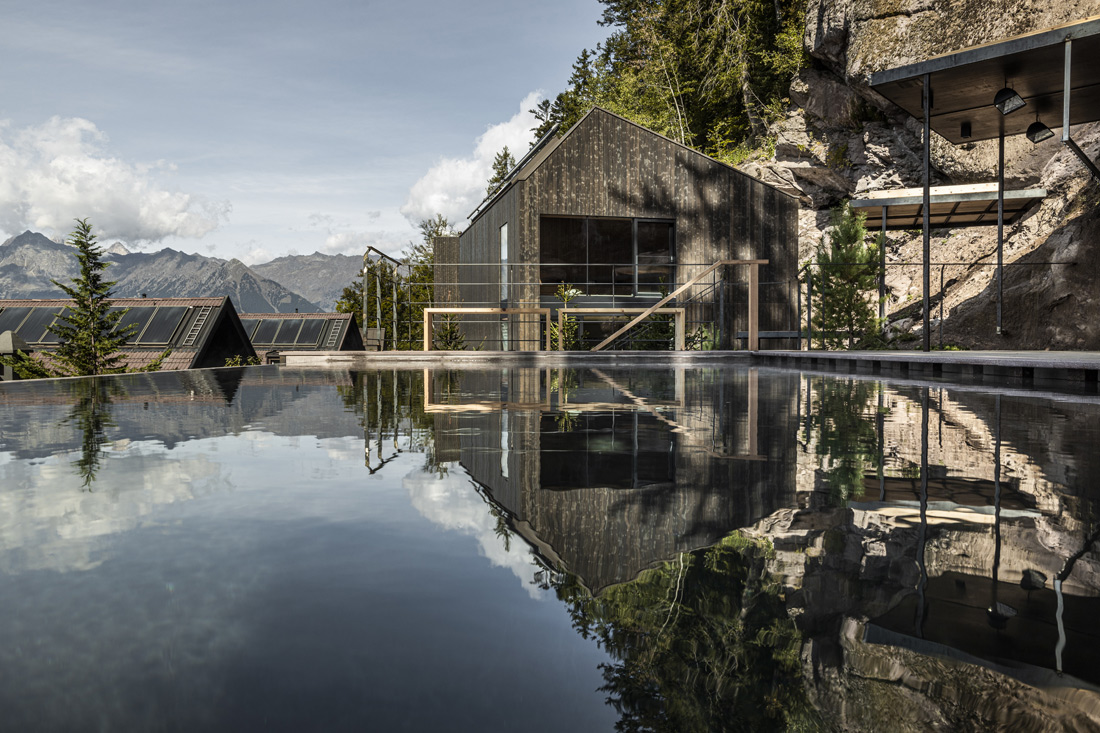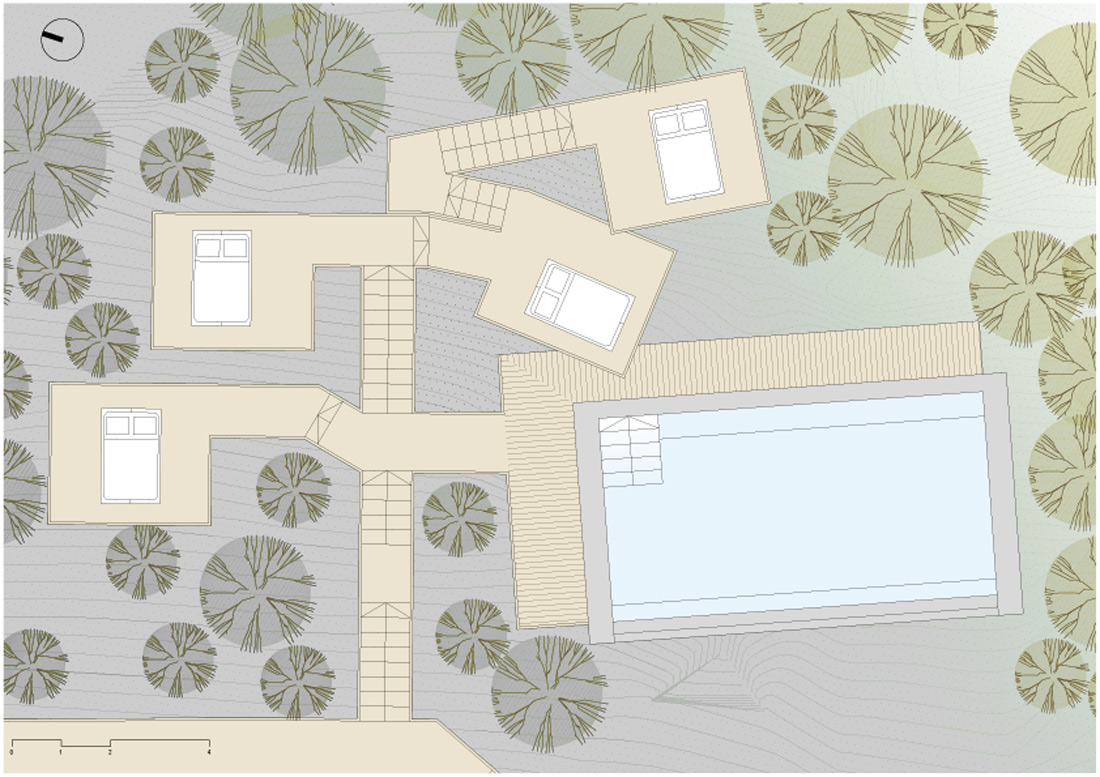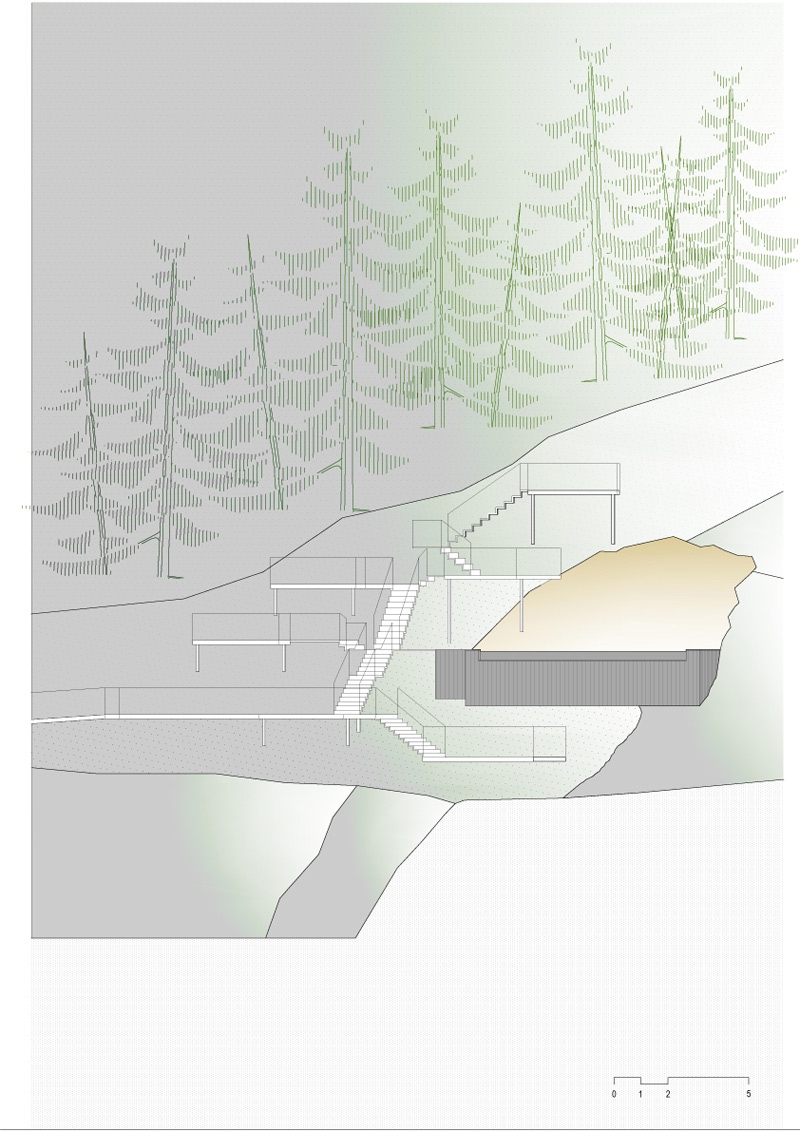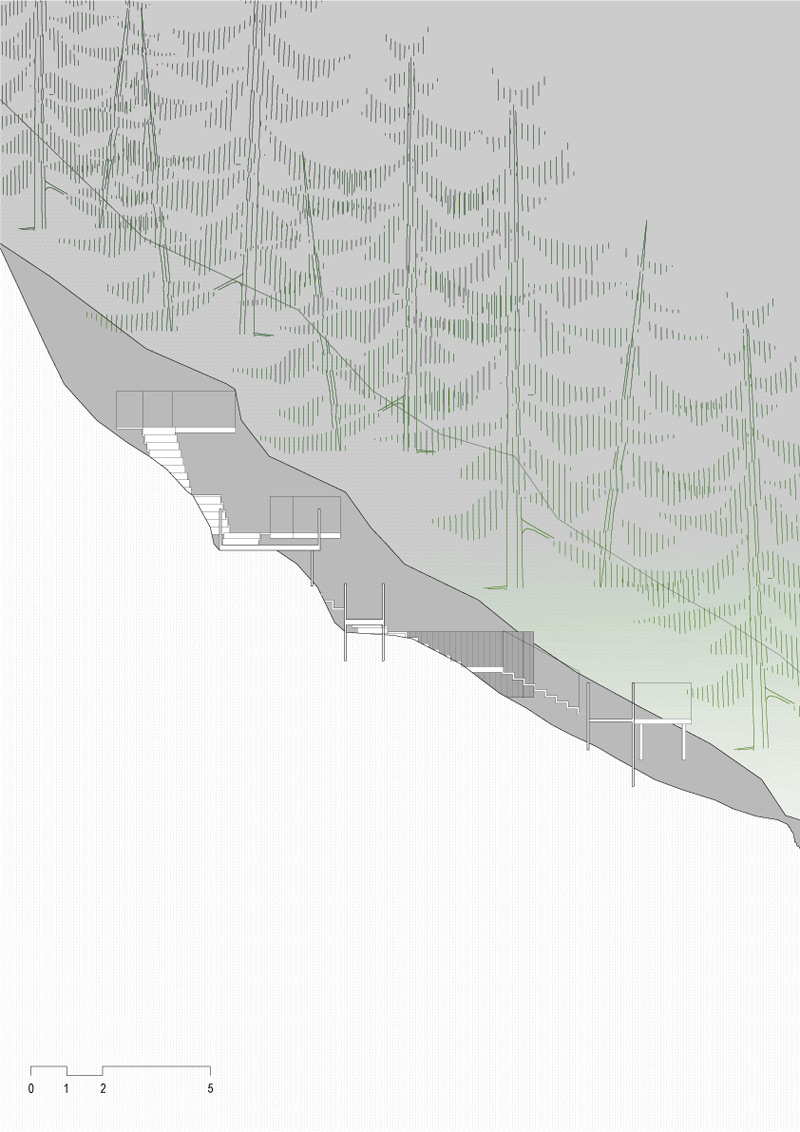 Credits
Authors
Tara; Heike Pohl, Andreas Zanier
Client
Boutique Hotel Miramonti
Year of completion
2019
Location
Hafling, Italy
Total area
160 m2
Site area
4.775 m2
Photos
Tiberio Sorvillo, Markus Ruf, Klaus Alber
Project Partners
Eurobeton 2000 GmbH, Zimmerei Plank, Moriggl GmbH, Eggarter- Hütter OHG, Winkler GmbH, Fuchs AG
Related posts
Powered by