Miramonti is a luxury boutique hotel, in Brescia, Northern Italy, located two hours away from Milan and surrounded by stunning natural beauty.
This family-run hotel was originally built in 1958, has a well-established reputation for leading the way, due to its state-of-the-art construction for the time. Its management has now passed onto to the third generation of the family, who wish to continue this legacy through Miramonti's modernisation and its new focus on locality, desire support the local community and minimising its environmental impact.
Inspired by its surroundings, Miramonti, meaning mountain view, draws its name and design from nature and provides a tranquil escape where guests can experience total relaxation in their surroundings, reconnect with nature and re-balance.
In the twenty-one guest bedrooms, the complementary green and blue colour schemes, punctuated with deeper accents of rich amber and burgundy, are both balanced and calming. Its newly refurbished interiors are an eclectic mix of natural, Scandinavian inspired and made-to-last design, hand-crafted from locally sourced materials by skilled artisans.
Miramonti's re-design successfully sets it apart once again. Defining a new standard of boutique hotel design for the local area and beyond, Miramonti is marked clearly on the map as a desirable design destination to stay.
What makes this project one-of-a-kind?
The majority of the furniture is completely unique and one-of-a-kind It was designed bespoke by Boxx Creative and then thoughtfully hand-crafted from locally sourced woods by skilled artisans in Saligari's Tirano-based workshop.
The bedrooms feature wooden headboard panelling, metal framed open cabinetry storage and sturdy desks, each thoughtfully hand-crafted. The unique hand-made wooden flooring with individually controlled underfloor heating system, adds warmth and grounding to each room. Beautiful reeded glass panelled doors with curved frame detailing provide privacy to each ensuite and rippled wooden under-sink cabinets hang beneath attractive natural stone basins.
About the authors
Nicola Lindsell and Nicola Keenan are the Directors and Co-founders of Boxx Creative, the proactive and purposeful London-based creative consultancy, specialising in global projects for hospitality, leisure, retail and workplace clients.
Being environmentally minded, ethical and community-driven, is at the heart of what the practice and they are committed to consciously creating interiors, products, branding, marketing and strategy.
Their design philosophy is to consciously create. Not believing in design, simply for design's sake, but rather, that it is the responsibility of designers to make a difference for society and the planet by choosing carefully what and how they create, as well as the materials, processes and products used.
With clear values; to create, care, collaborate, contribute and change. This drives their mission; to design inspiring, innovative and impactful brands, content, products, experiences and spaces that are ethical, sustainable and provide improved well-being for people and the planet.
Text provided by the authors of the project.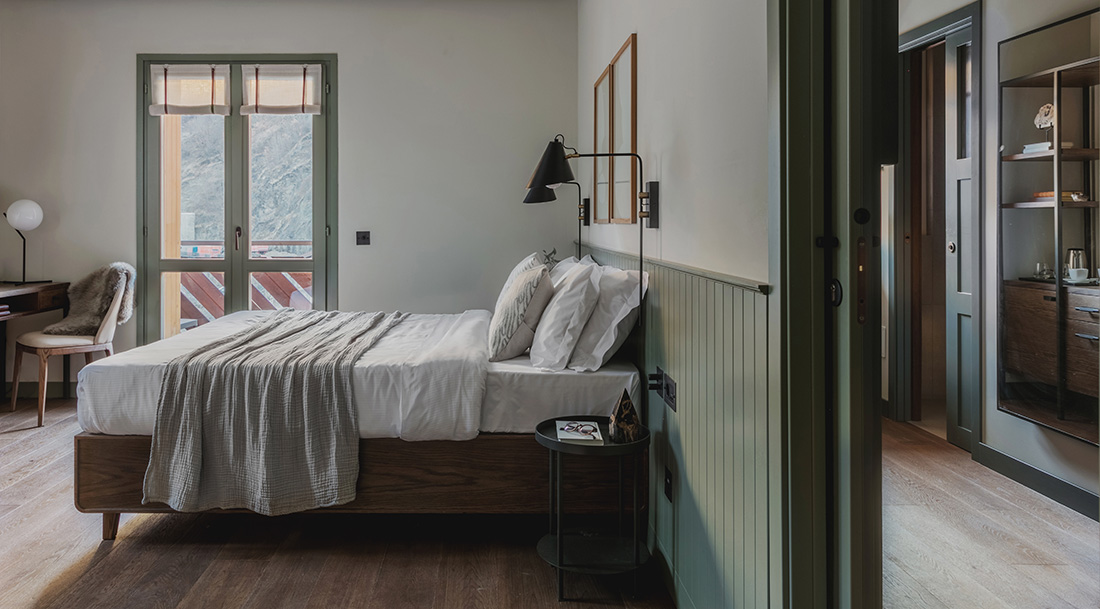 The spacious Family Suite with inter-connecting bedroom and balcony to enjoy scenic mountain views.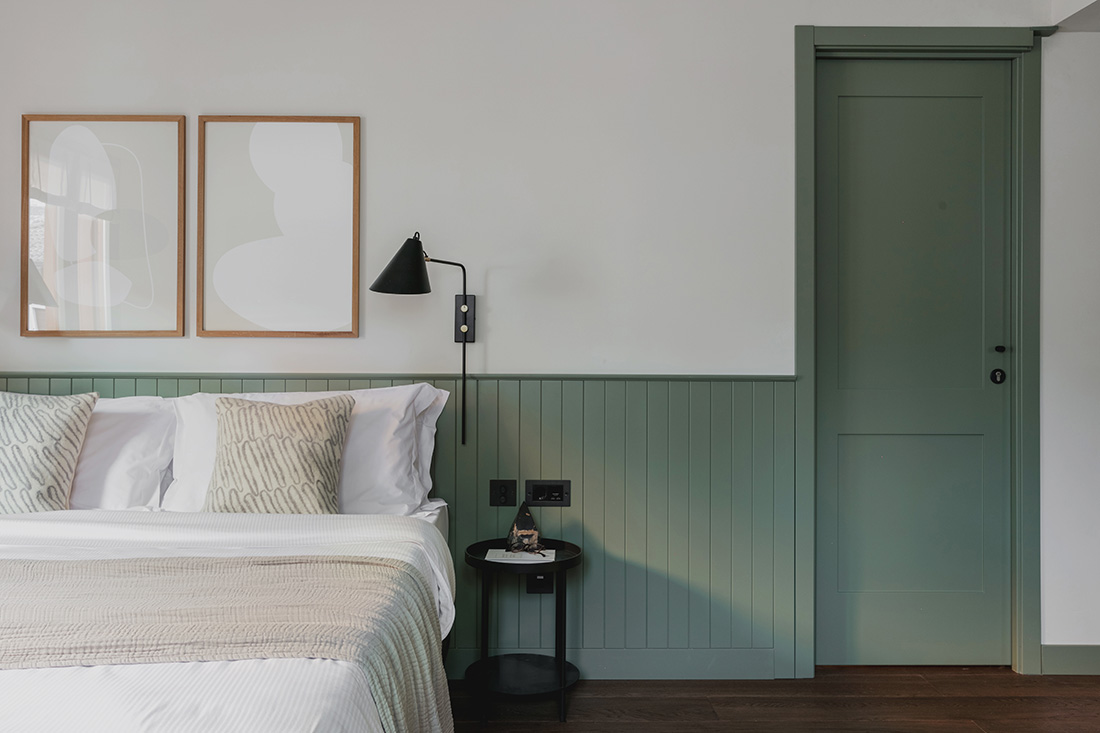 The calming colour palette, elegant minimalist style interiors and clean lines of the Delux Double Room.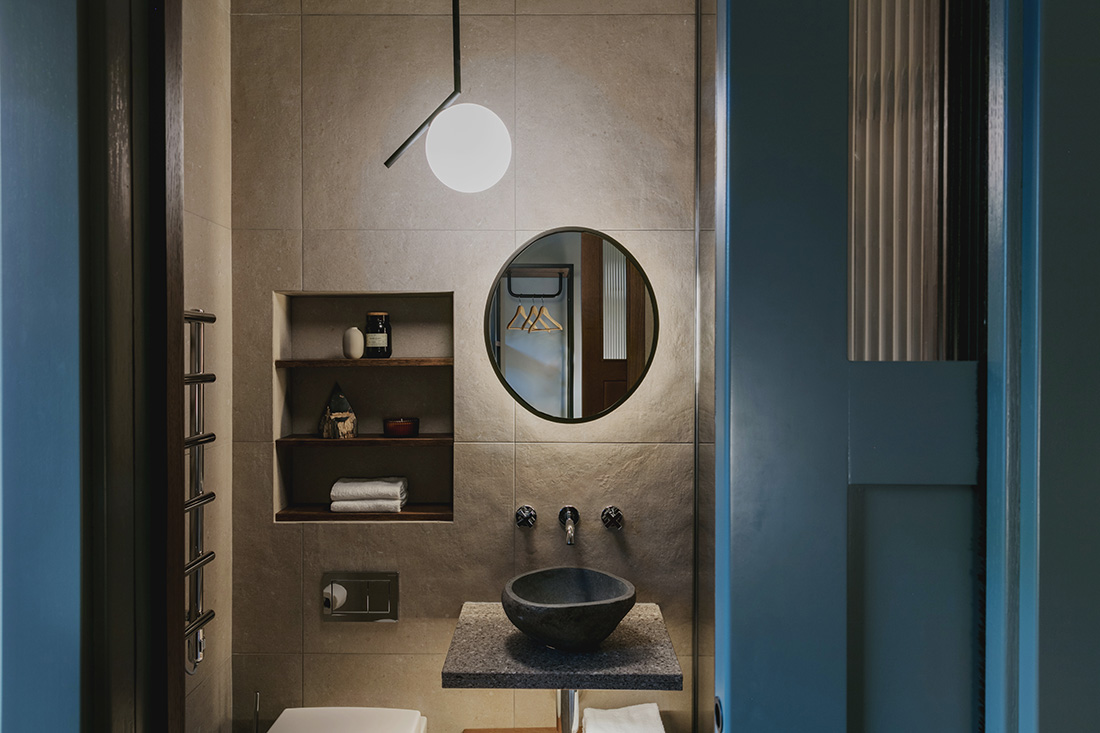 Iconic feature pendants and layered lighting in the ensuites have strong visual impact.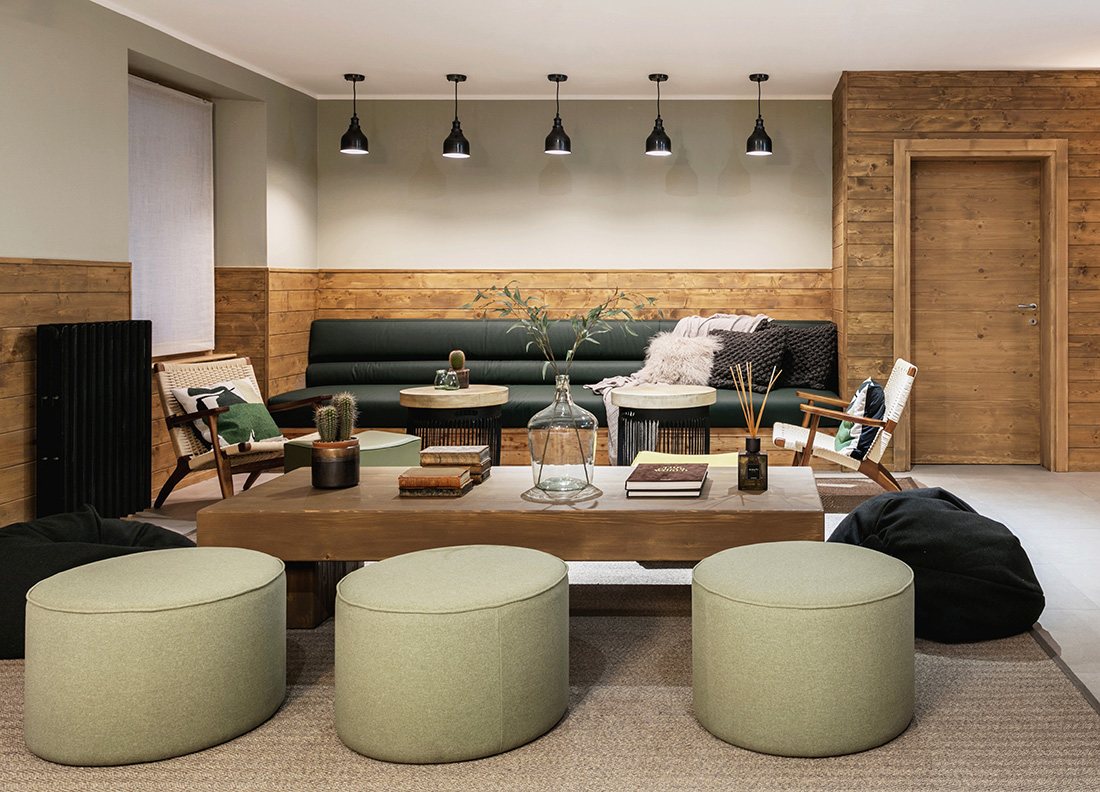 The reception area offers comfortable seating options for guests. The natural wood wall panelling and organic colour palette is inspired by the forest that surround the hotel.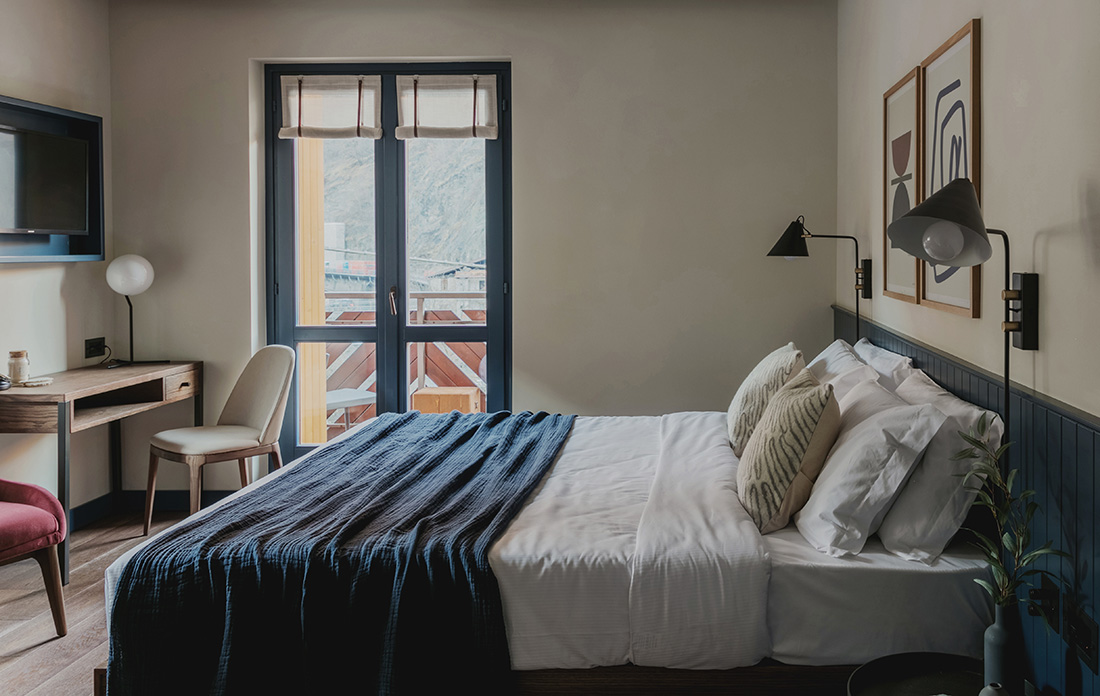 The bedrooms feature wooden headboard panelling, bespoke designed furniture, including the bed frames, bedsides, desks and cabinetry, each thoughtfully hand-crafted.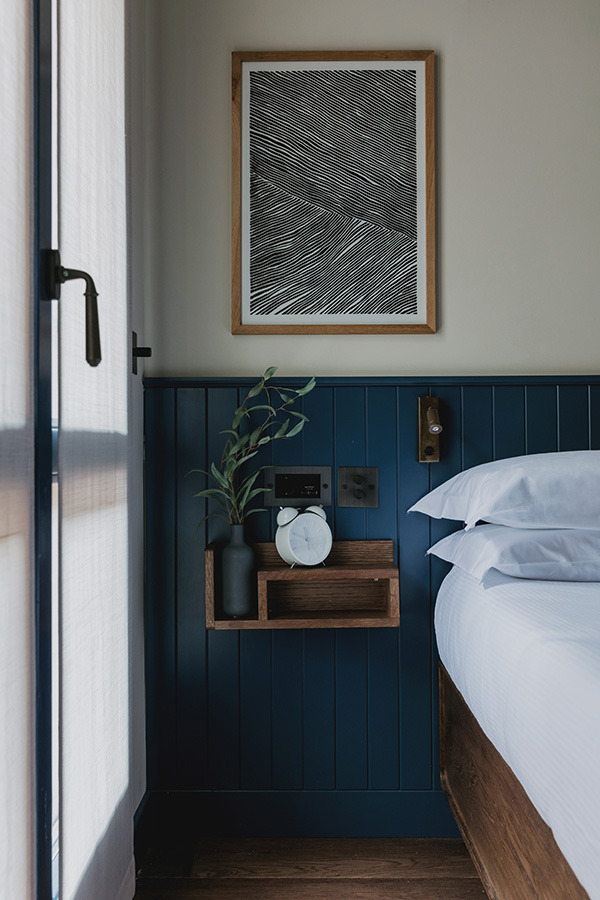 View from the Ensuite of the cosy Budget Double Room,
styled with contemporary artwork and accessories.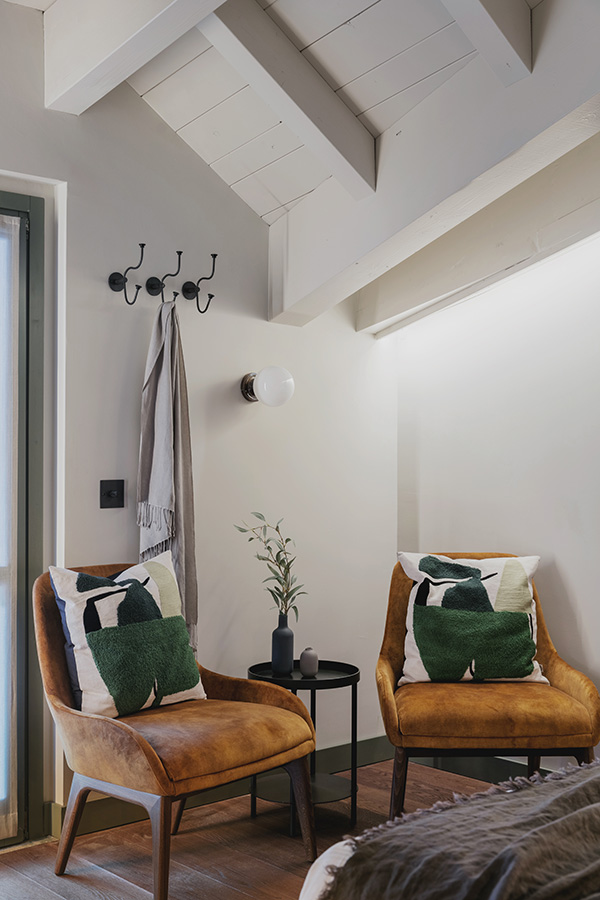 Inviting occasional chairs in rich ochre accents
offer hotel guests a space to relax in comfort in the bedrooms.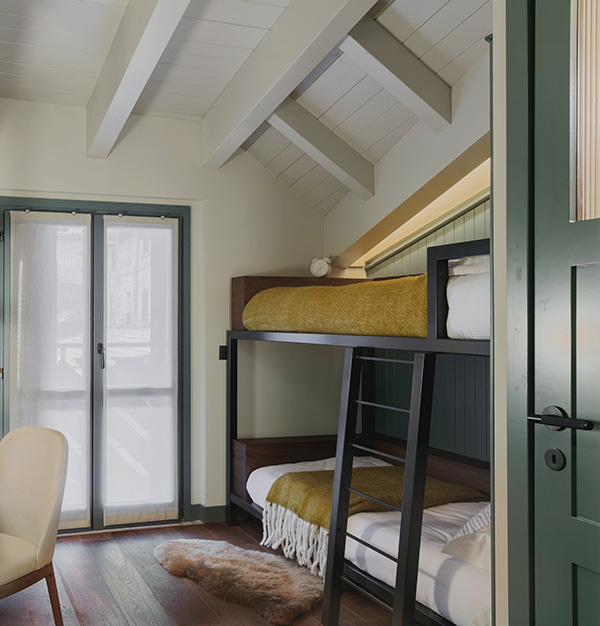 Inter-connecting twin bunk bed rooms
offer flexible space for families with children.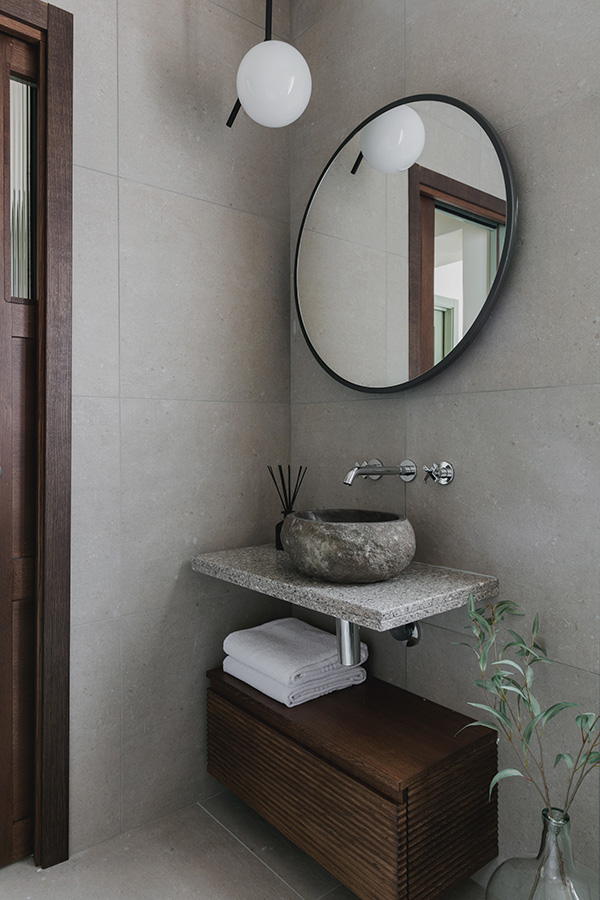 Modern ensuites feature natural materials
including natural stone basins and wooden hand-carved vanity units.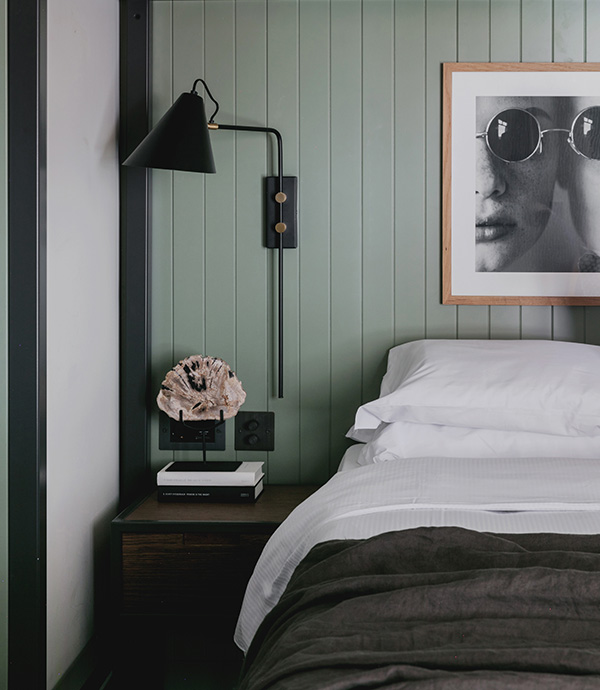 Statement wall lights create a focal point in the bedrooms and
are complemented by modern accessories and artwork.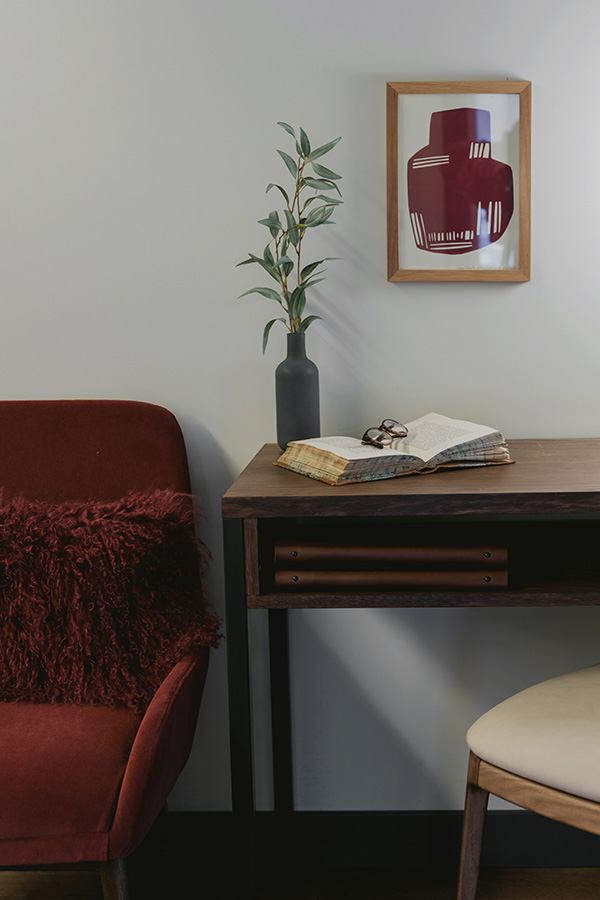 Deep accent colours in the Standard Double bedroom intended for couples,
adds richness and a sophistication to the interior scheme.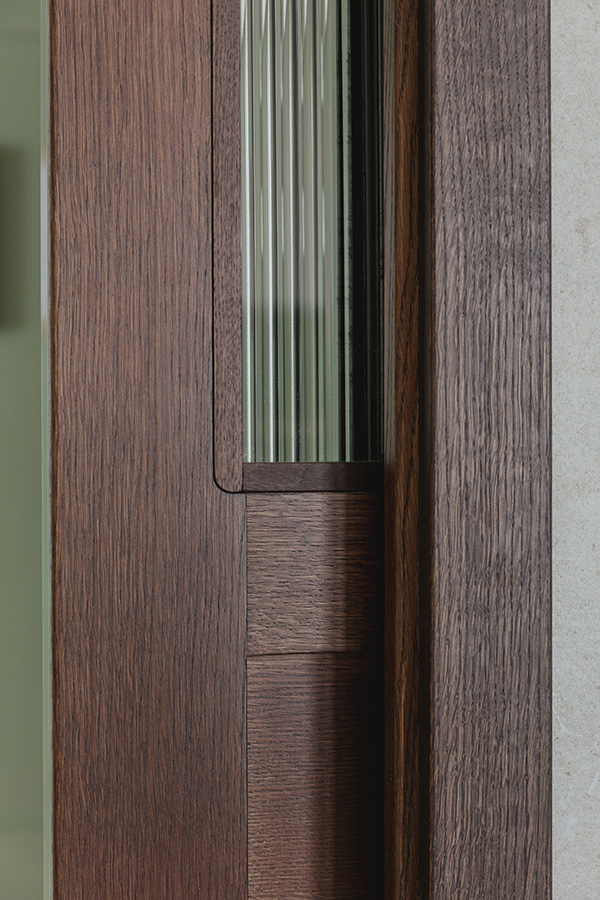 Hand-carved sliding pocket doors with beautiful reeded glass
panelled and curved frame detailing provide privacy to each ensuite.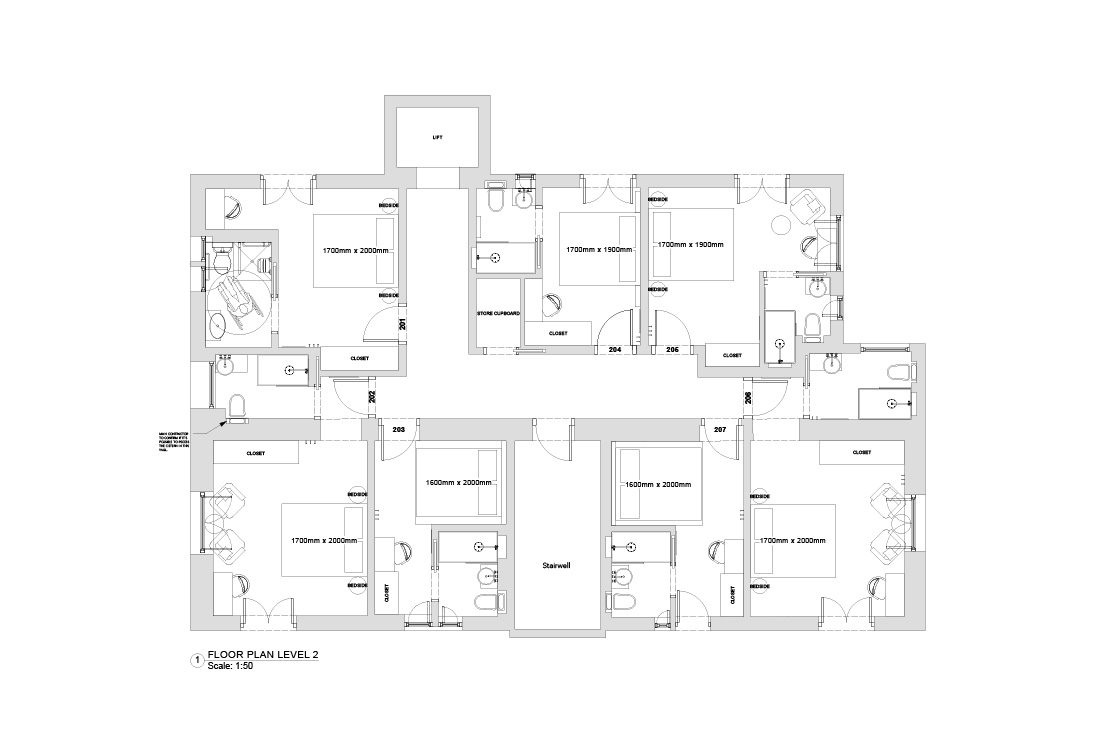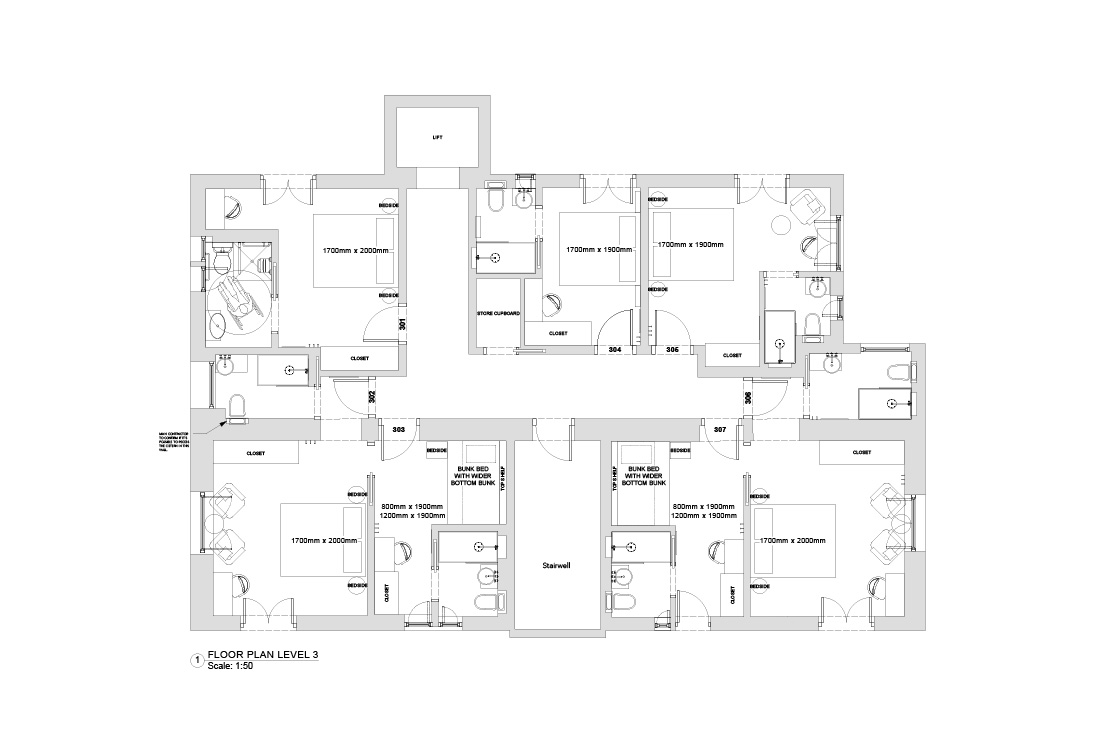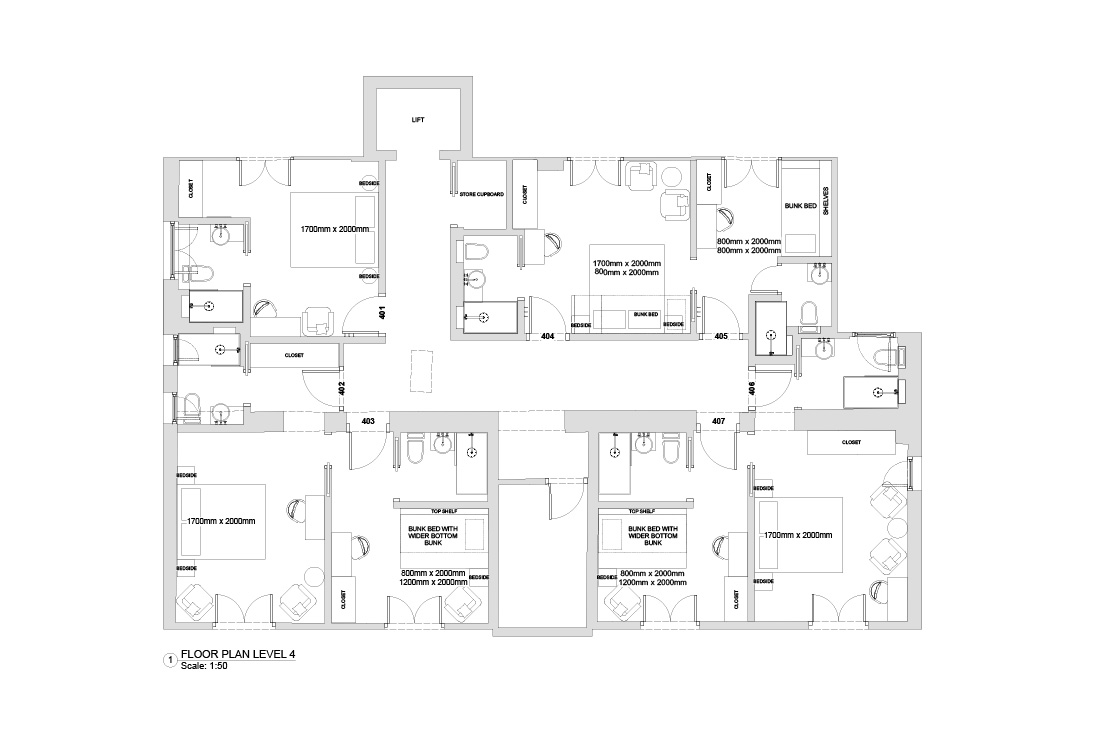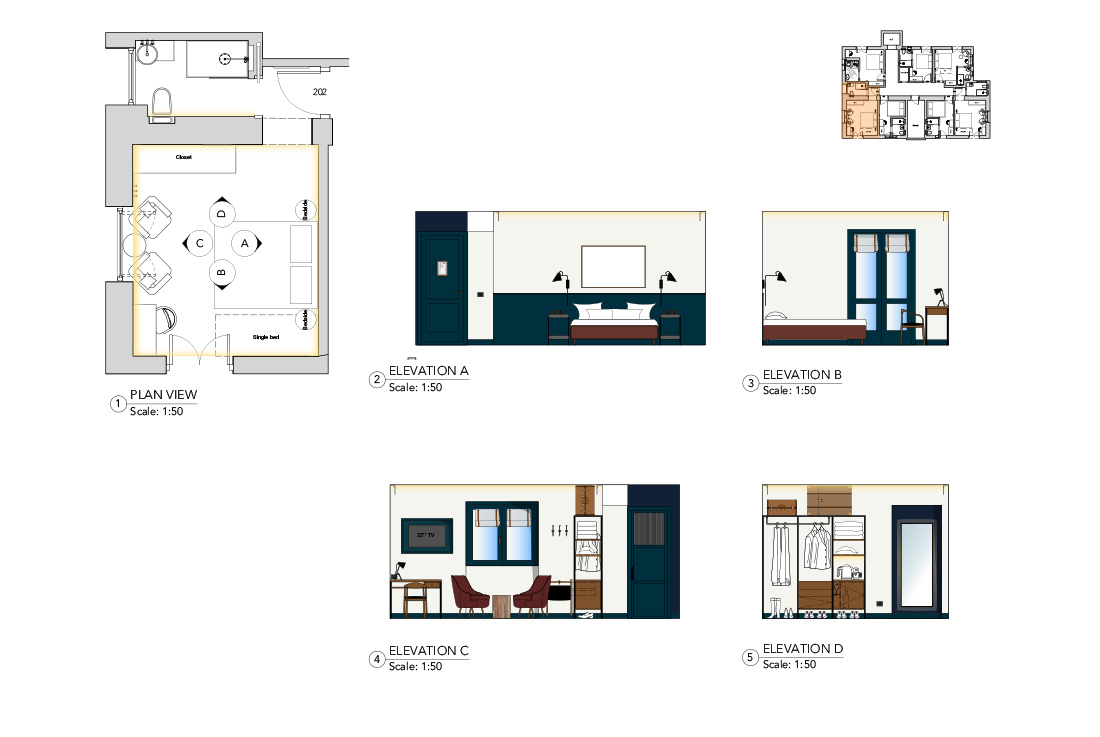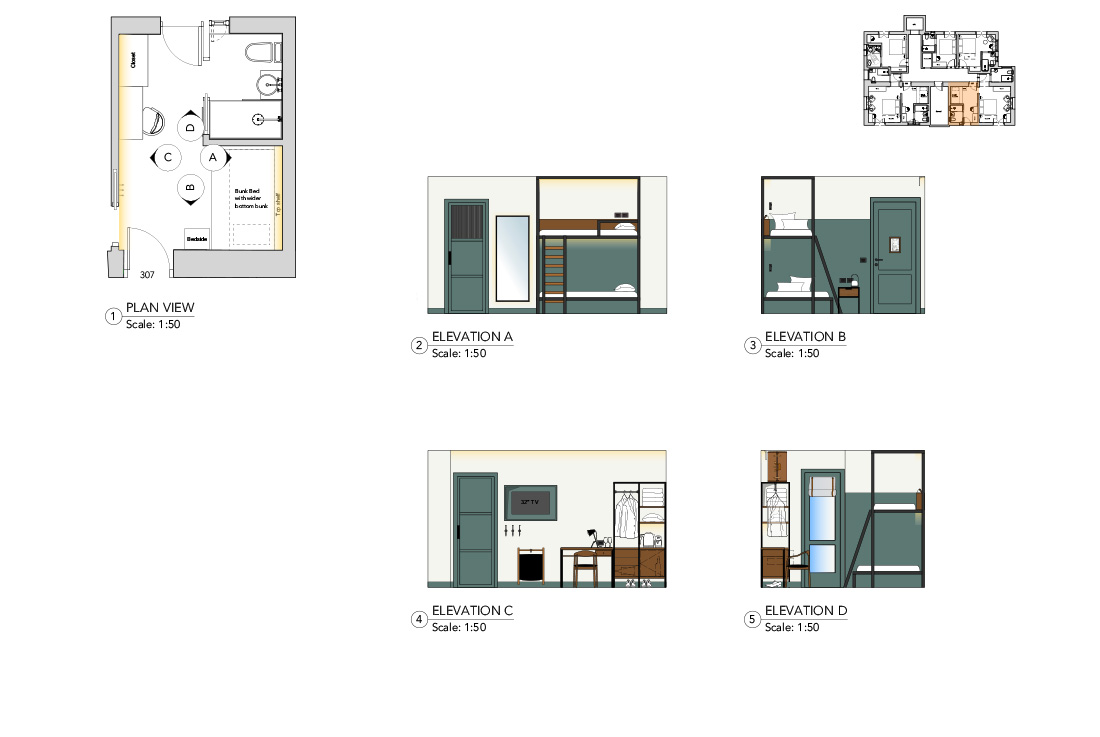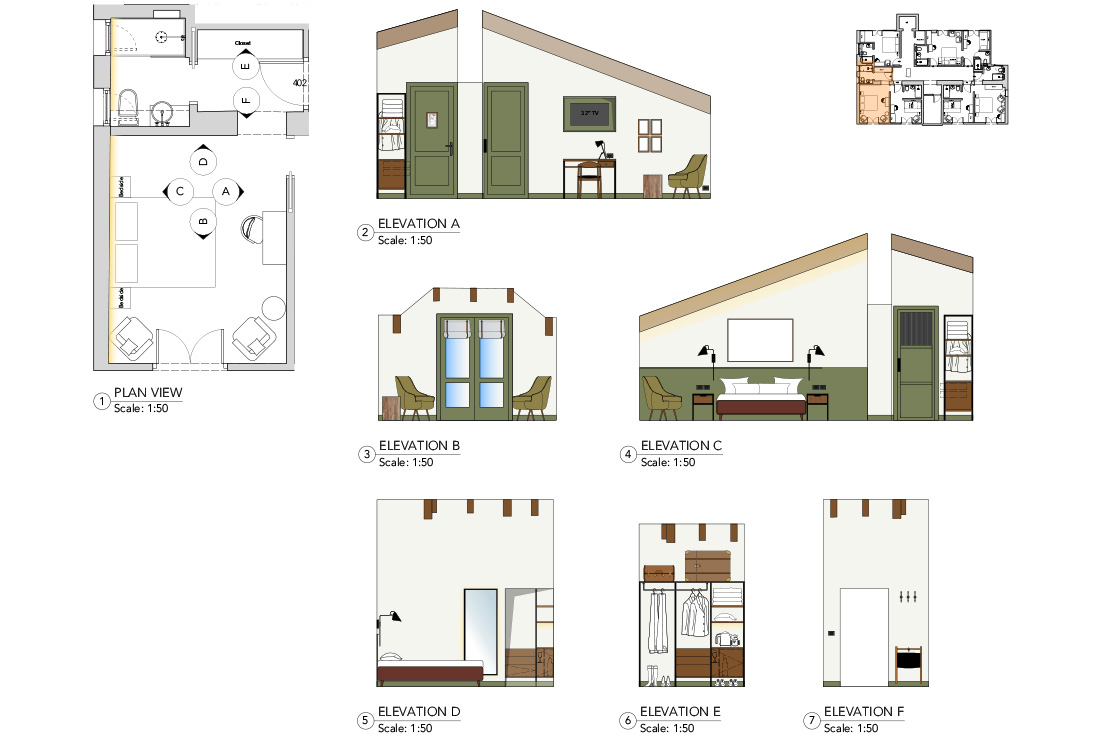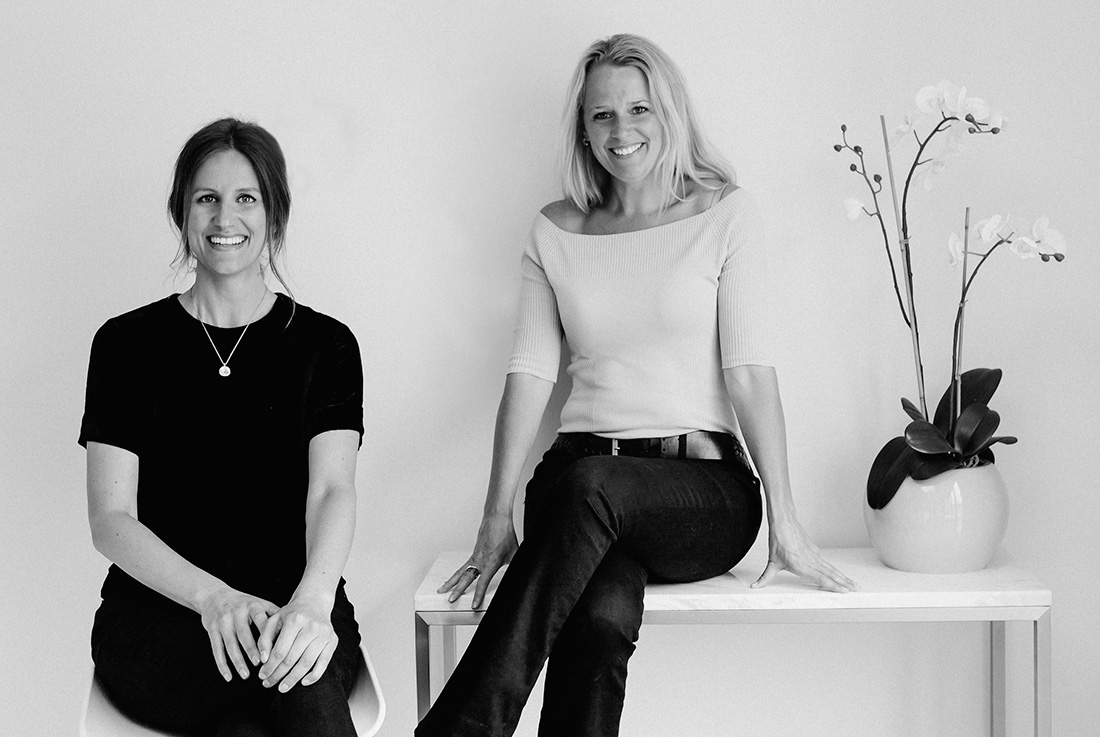 Nicola Lindsell (left) and Nicola Keenan (right) co-founders and directors of Boxx Creative.

Credits
Project Partners
OK Atelier s.r.o., MALANG s.r.o.
Related posts
Powered by