A clear rectangular shape, a box with solids and voids is the basic volume of this small house. Three tamarisk trees, point of breath and shadow, is the plot's elevated boundary with the sea. Rocks, the blue of the water on the south and the rocky mountain on the north defines the free space. The pool, with a free form defined by rocks of the area, like a continuation of the sea, as the waves fill in an alcove. The materials used, come from the local area, stone, metals painted on rust colour, chestnut woods, filler coatings on the outside walls, in a colour of the earth and grey on the inside, stone type slabs on the floor, brushed iroko on the frames. The exterior floor from traditional polished mortar and axed local stone. The stony exterior kitchen-oven «closes» the space of the exterior living space from the central entrance and completes the synthesis. A clear rectangular shape deck defines the exterior living room and ends up on a platform above the sea. The planting as an ending of the mountain above. The high chimney as a reference point of the house. A small vacation house, almost leaning on the sea, integrated into the landscape, in conversation with nature.
The villa includes a single space for kitchen-dining room-living room, 2 bedrooms with an internal bathroom and wardrobes. All the spaces have view to the water element and the sea. The kitchen counter-table is continuing on the exterior of the villa and can be a single element on special occasions by lifting a retractable window. There are 3 shading and wind protection zones. The biggest on the continuation of the house, one in the west that serves the master bedroom and one independent, integrated on the rocks southwest of the house. An external metal staircase, leads to the roof-terrace designed as a protected wellness-zen space with a Jacuzzi, sunbeds, pergola for shading and uninterrupted view to the sea. The plot closed by natural local stone that helps integrate the villa onto the natural environment.
What makes this project one-of-a-kind?
This project combines elements and materials of the local and contemporary architecture. The materials chosen for their timelessness, not to alter but improve the image of the building. All the materials used in correlation with the natural environment and the area so the building looks like a continuation of the landscape. The water element has been studied and developed as a continuation of the beach and the sea, with natural rocks peripherally and a similar water colour. The orientation and the openings designed according the local weather conditions and the principles of bioclimatic architecture. It's about a modern "cave" in which the only sounds heard are from the sea, the air and the birds, for people in need of this natural way of life that we can rarely live.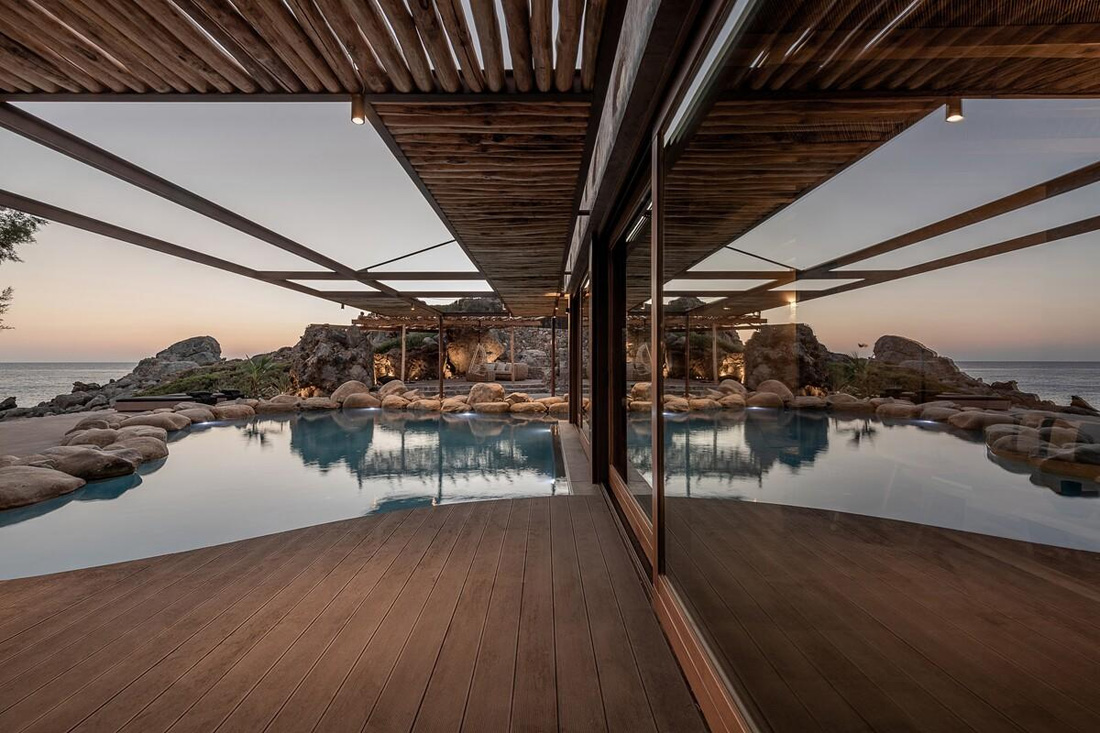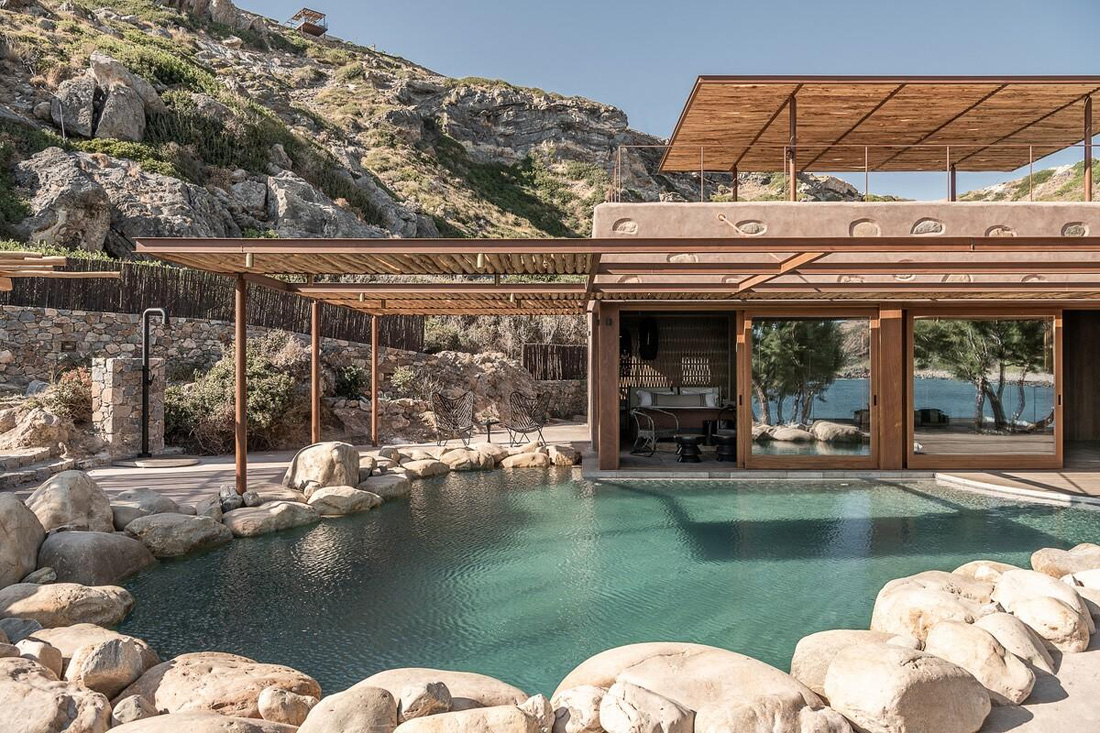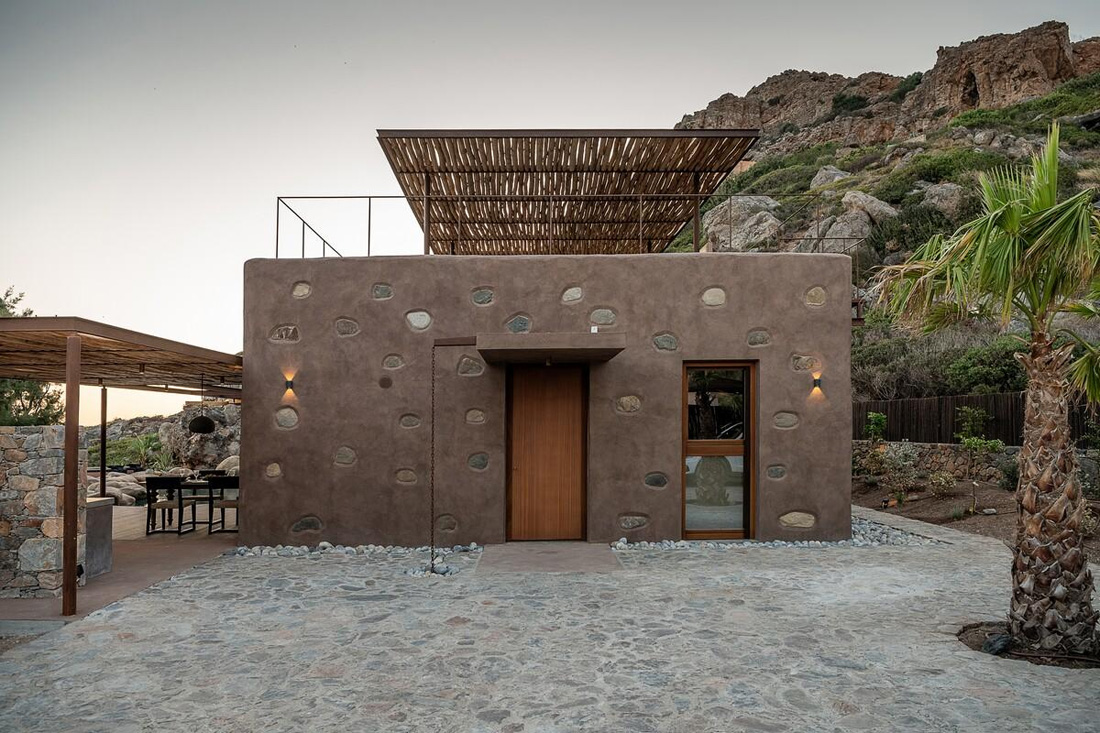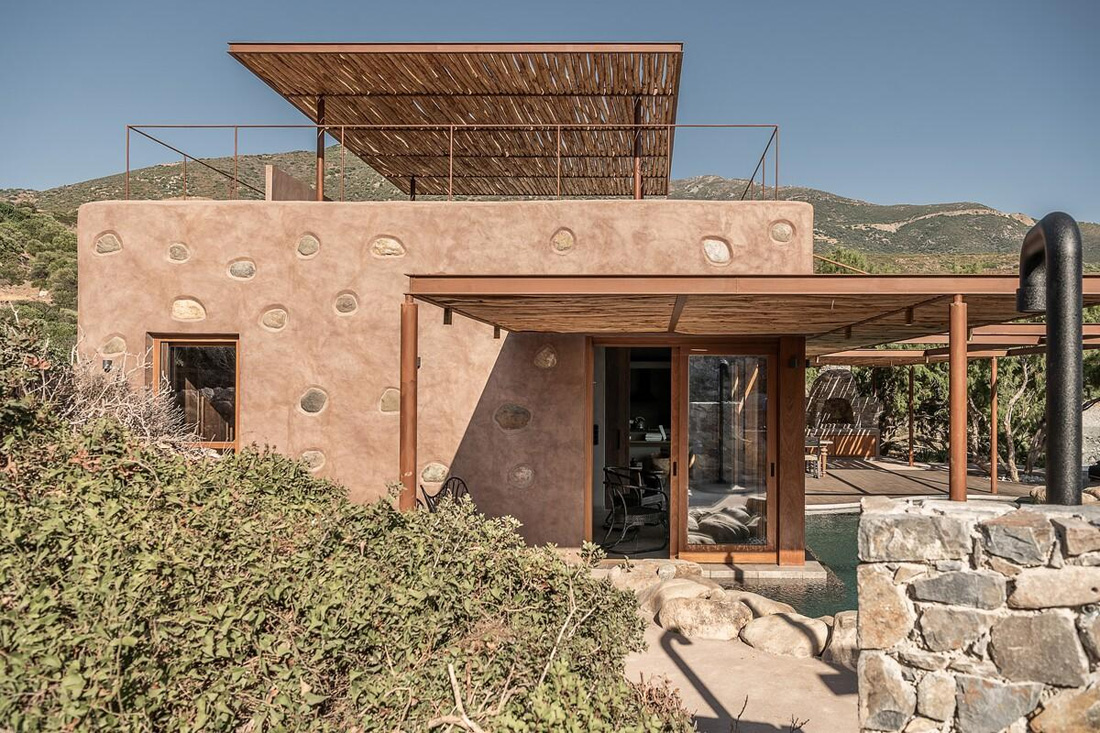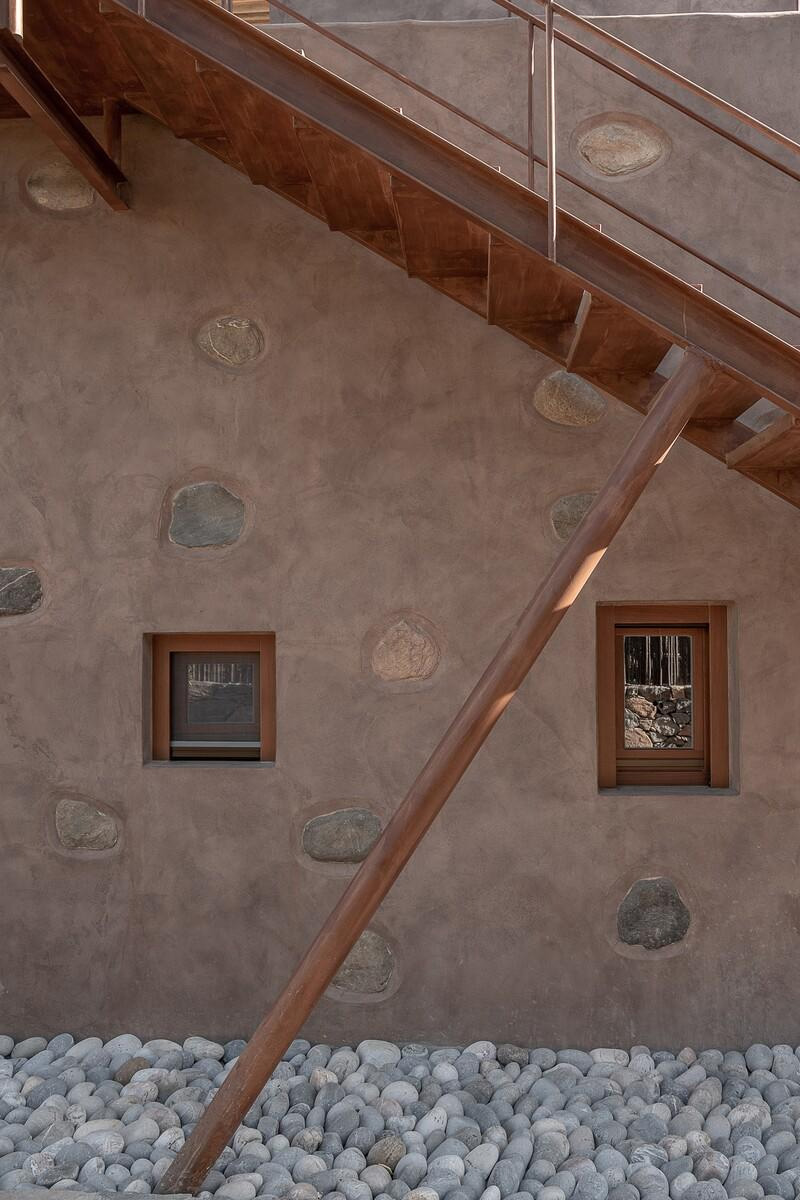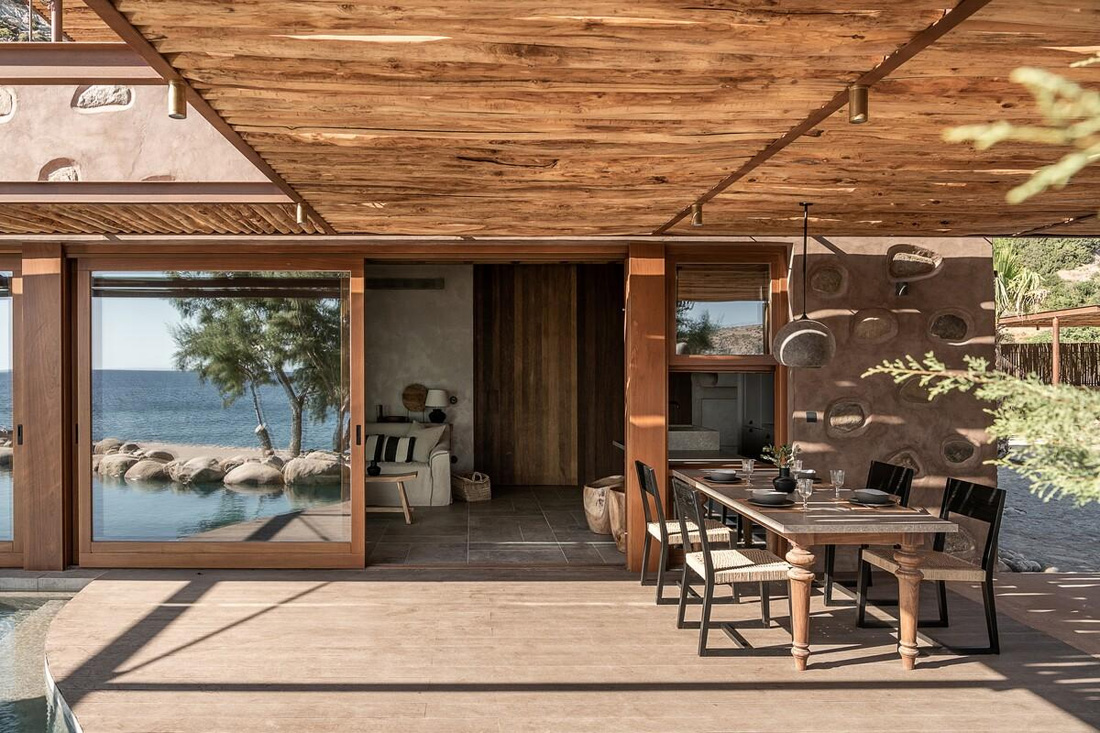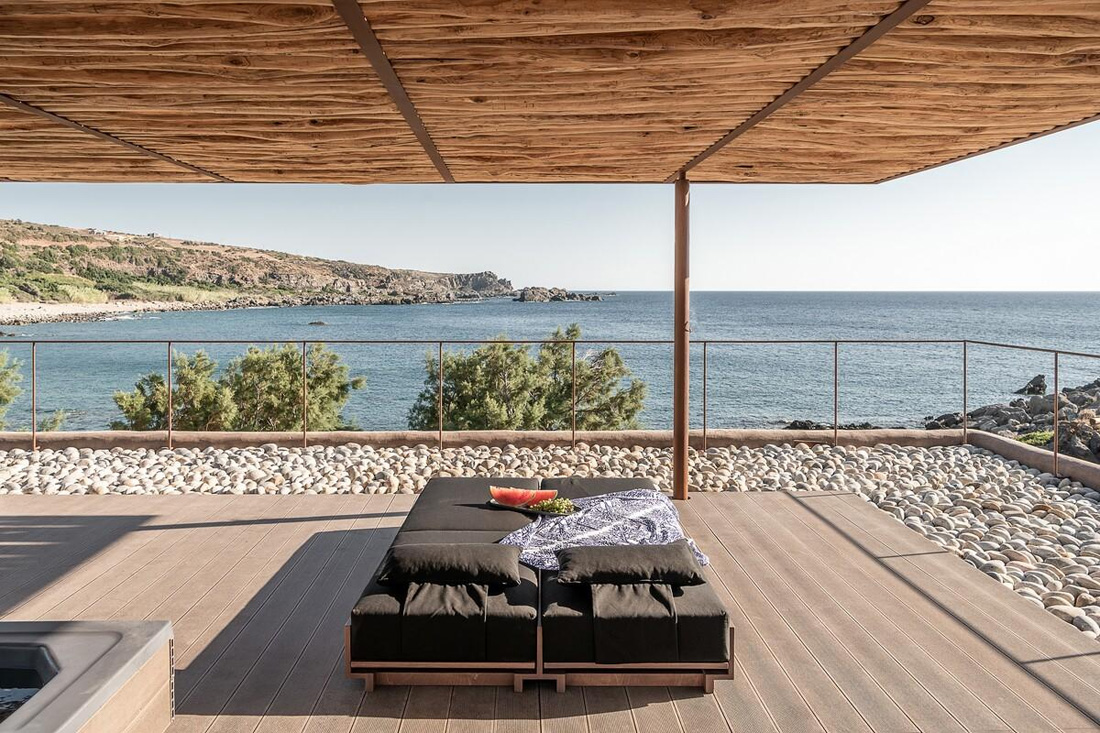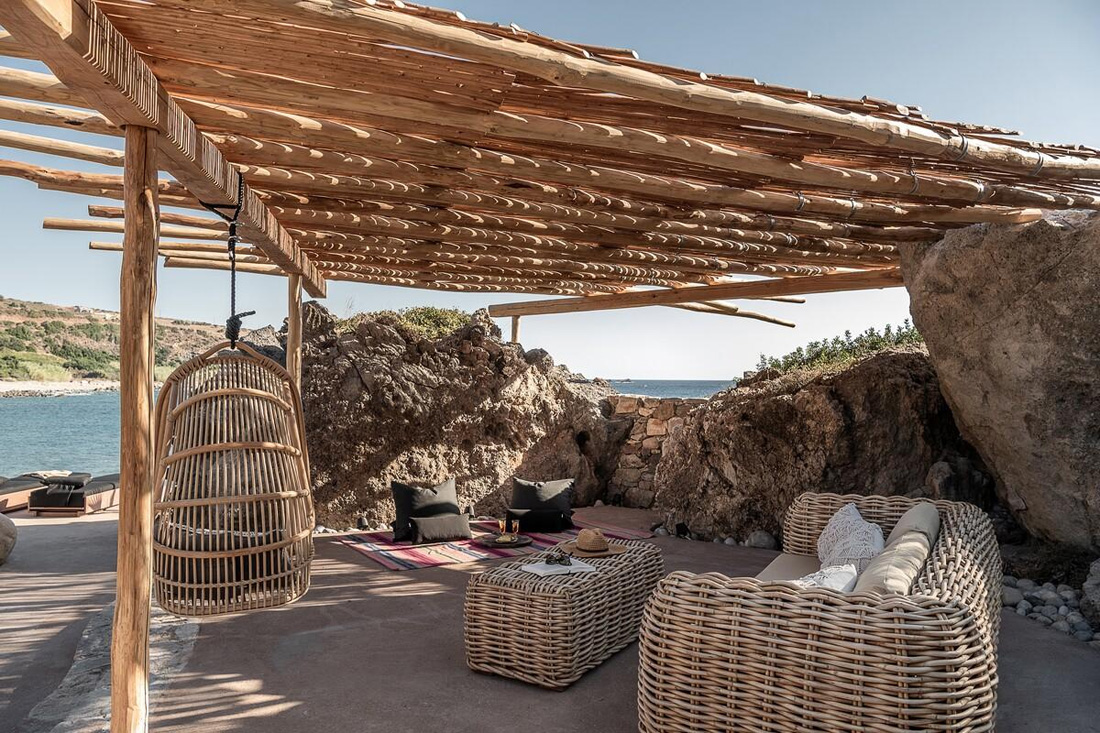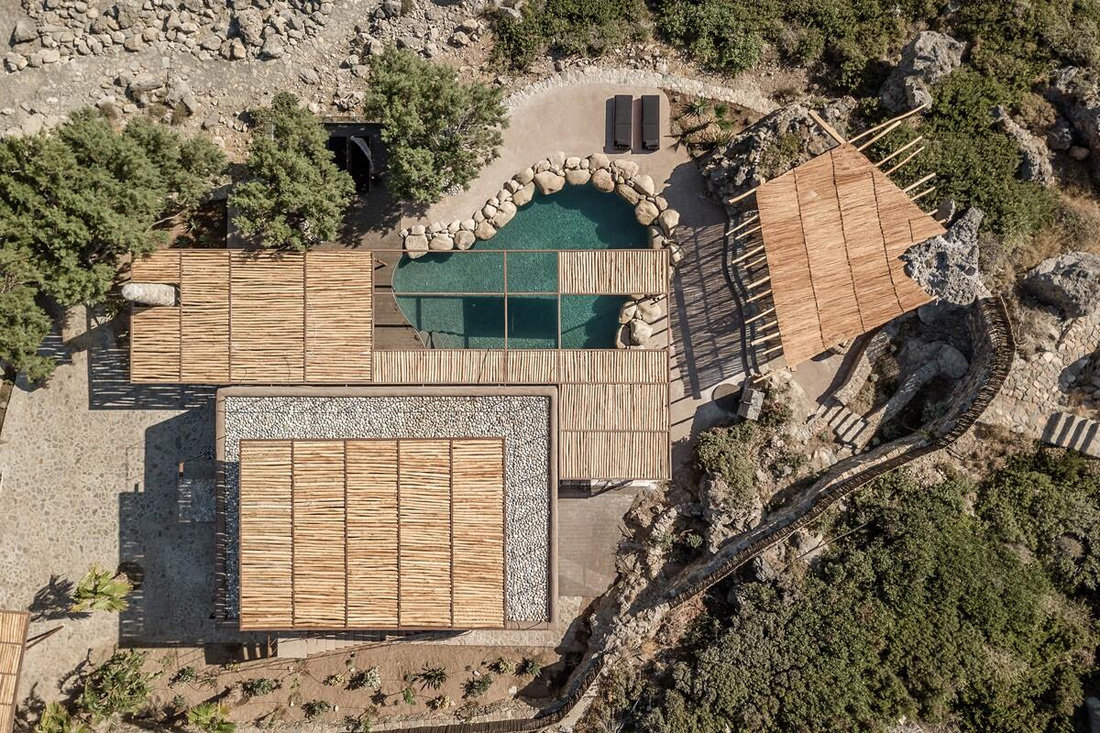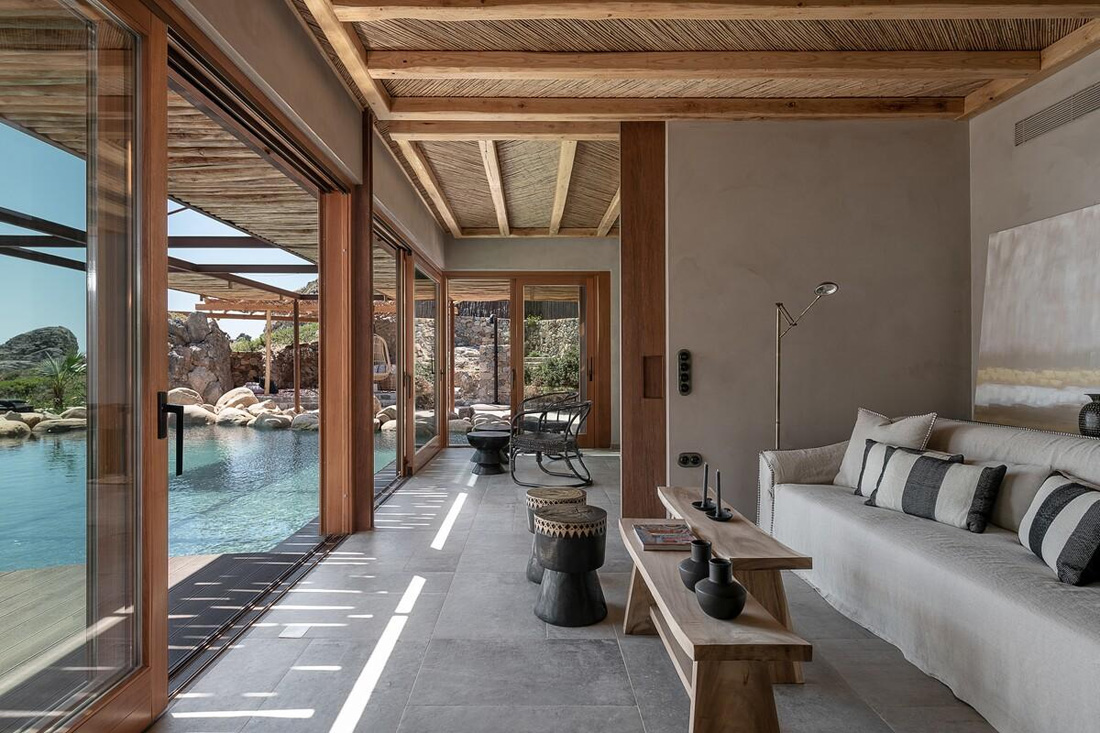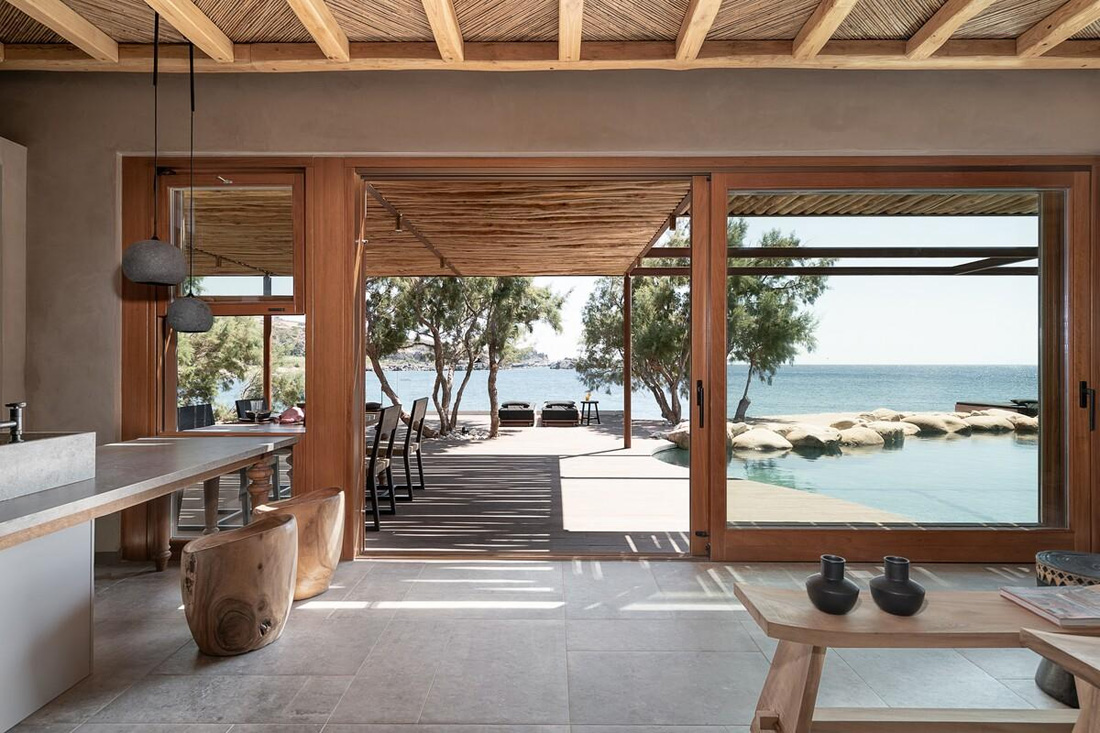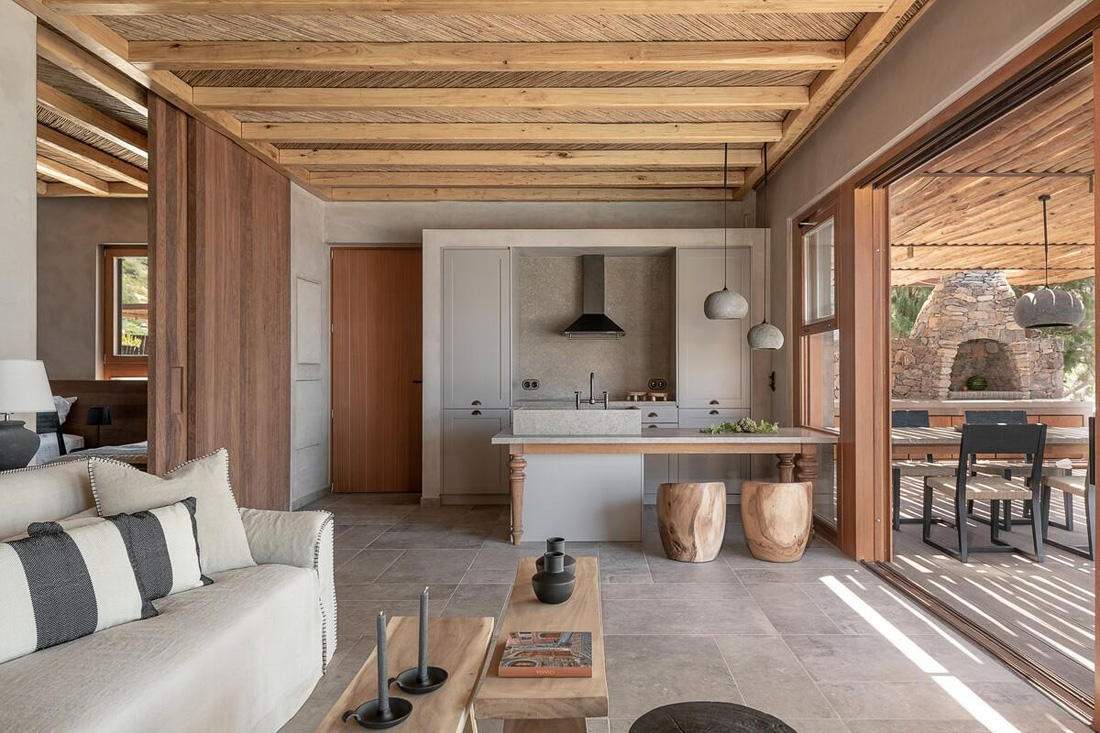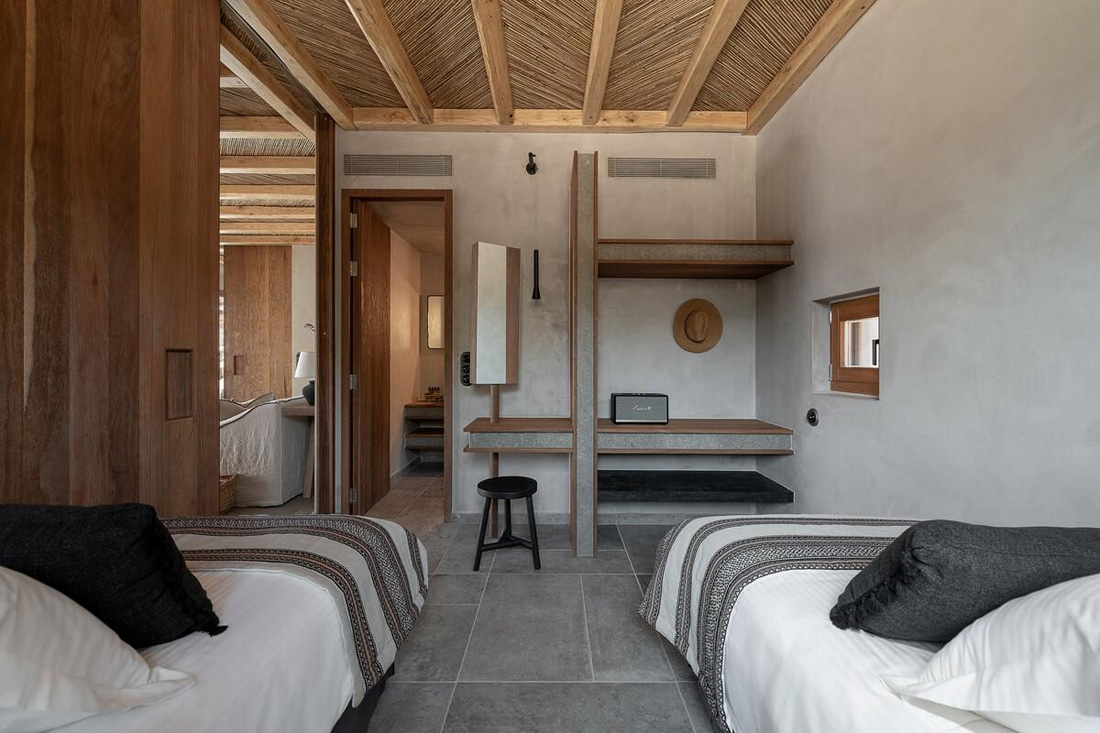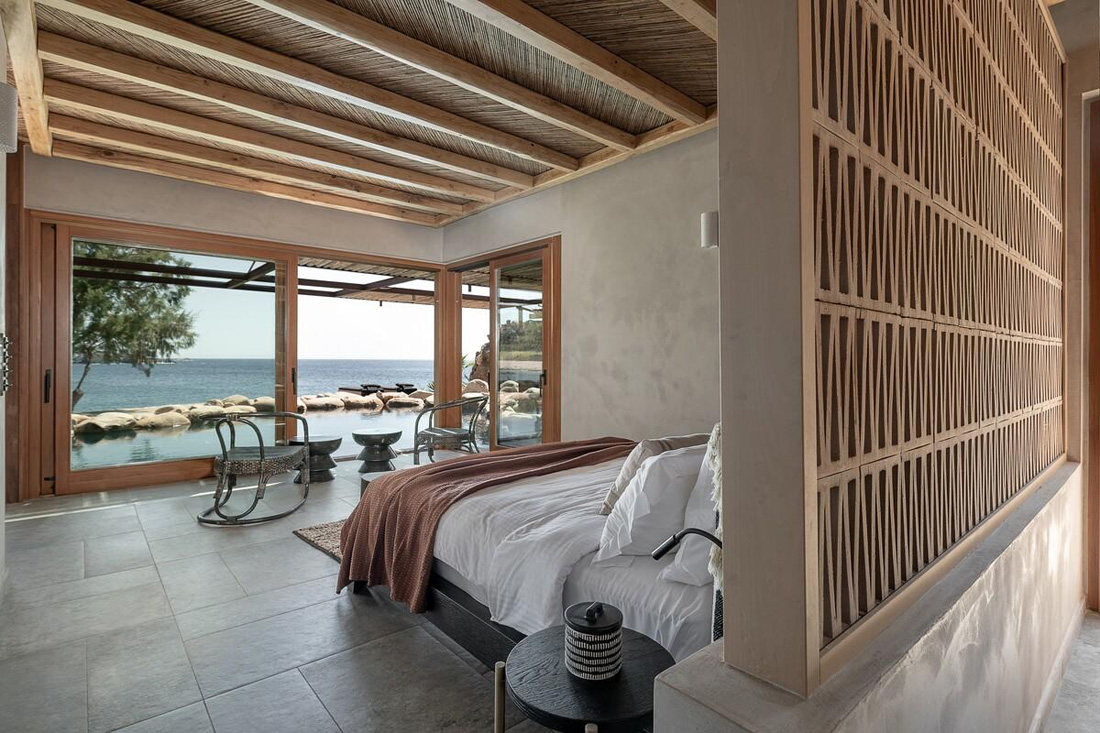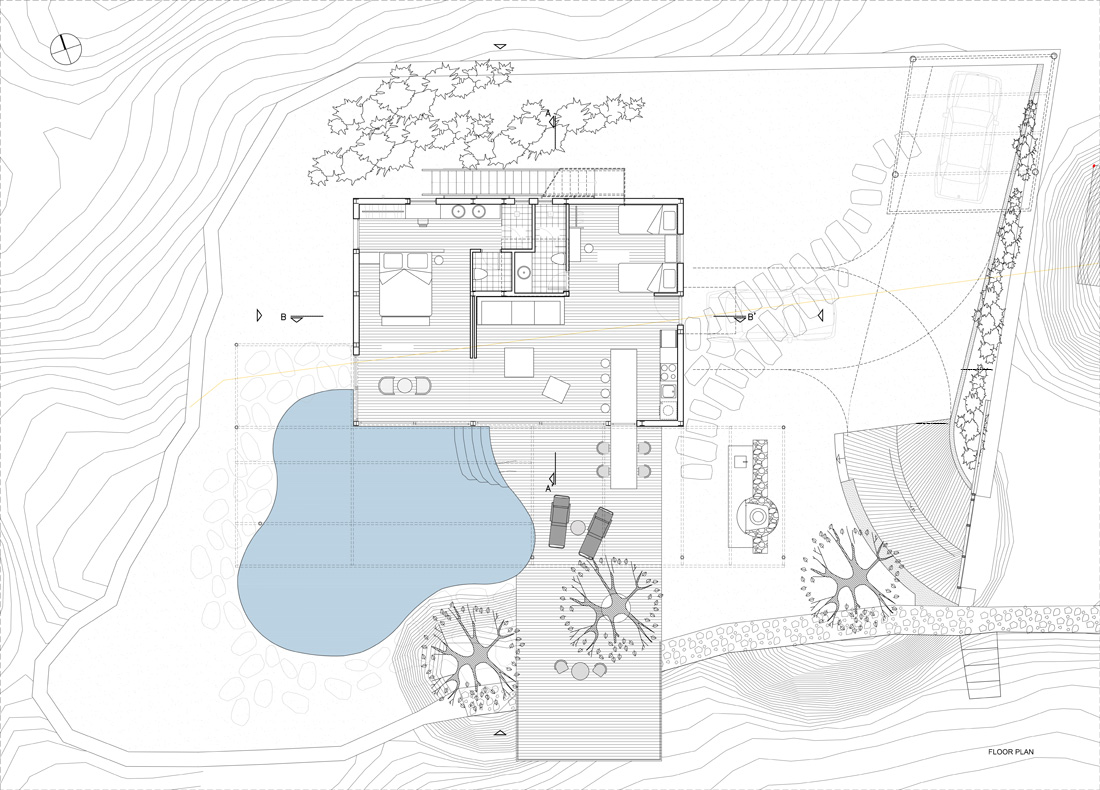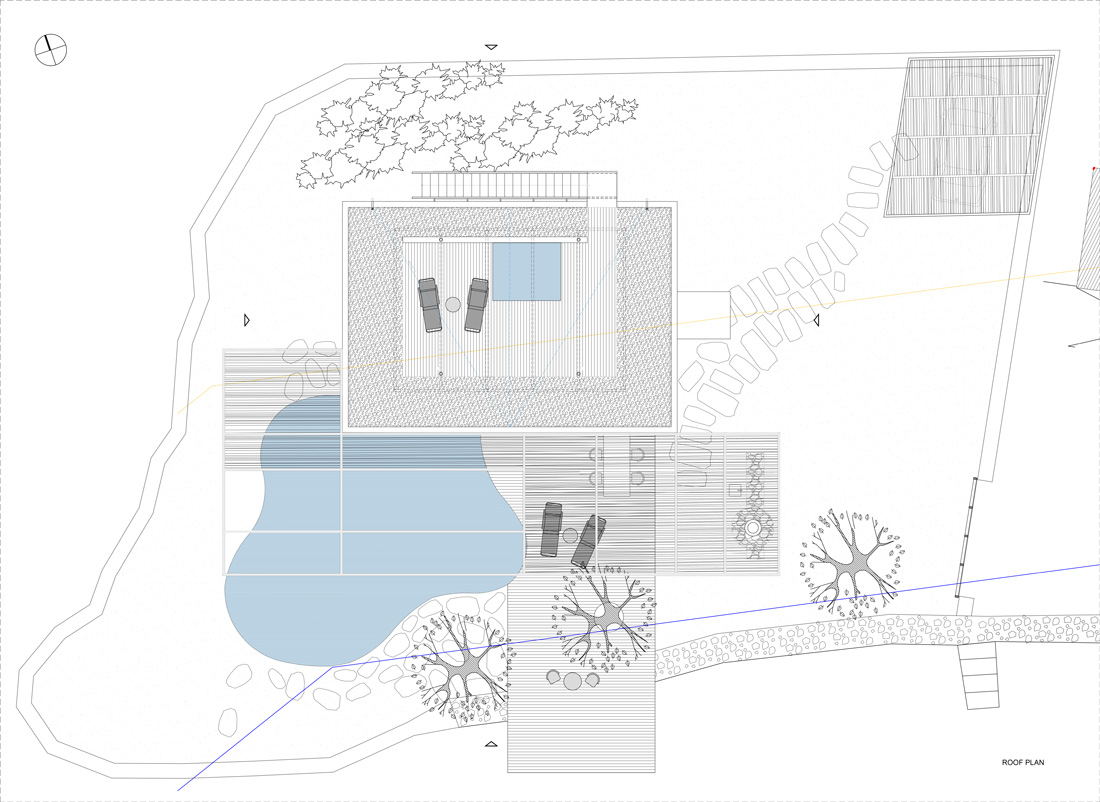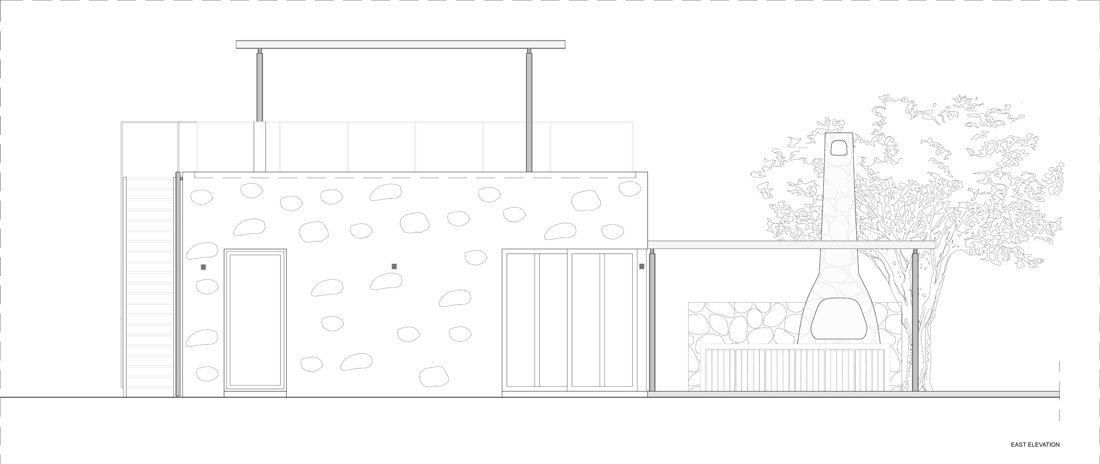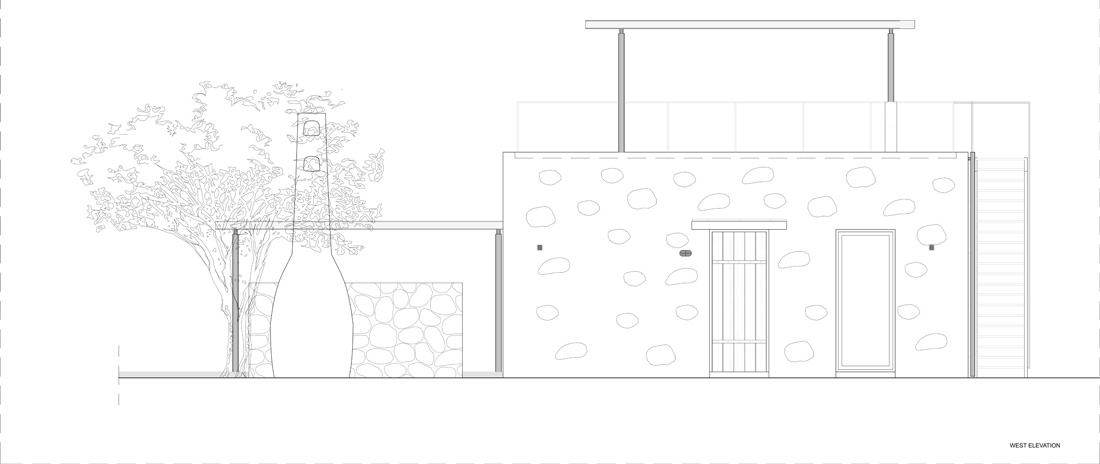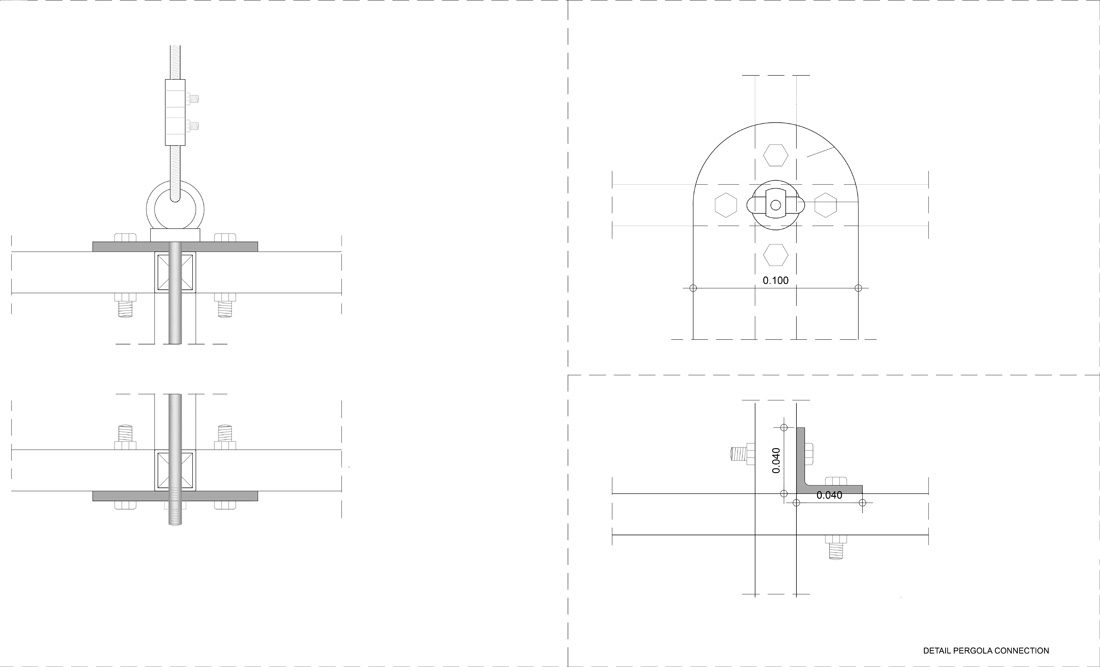 Credits
Architecture
PALY architects; Nikos Lykoudis, Ismene Papaspiliopoulou
Team
Konstantinos Platyrrachos, Sofia Perpinia
Client
Elafonisi Villas
Year of completion
2020
Location
Chania, Greece
Total area
89 m2
Site area
502,33 m2
Photos
George Anastasakis
Project Partners
Related posts
Powered by