If you had one question to ask to Louis Kahn what it would be?
Louis Kahn created a style that was monumental and monolithic. Famous for his meticulously-built works, he was one of the most influential architects of the twentieth century.
Nowadays new techniques and new tendencies are deeply changing a centuries- long relationship between architectural scale, proportion and design process. Globalization on the one hand and technological development on the other have led to so many polymorphic and complex architectural creations that have changed the architectural landscape, the urban design around us. Since, Louis Kahn was interested in the new aesthetics of the European avant-garde architecture, a good question to ask him would be: "what he regards as an "avant- garde" today, in the contemporary architecture of the 21st century.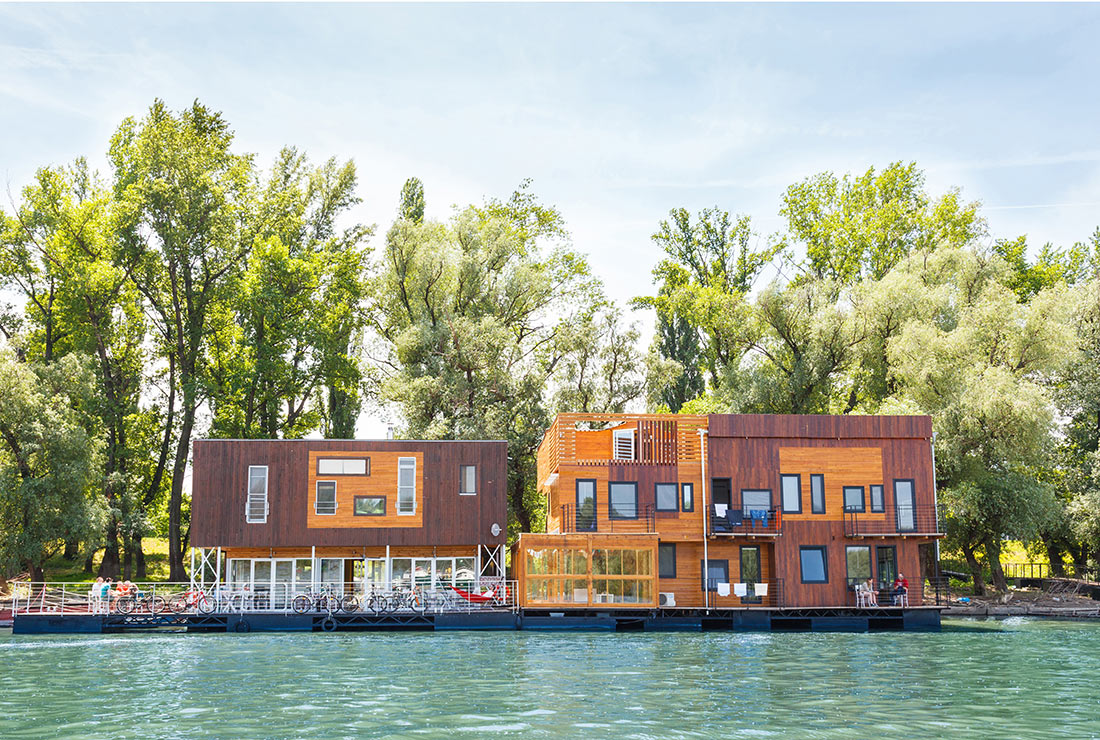 What architectural detail were you completely certain of until you found out you were wrong?
During our studies, to solve functionality problems, we would always refer to the "Architect's Data", the book we simply all knew as the "Neufert".
Though this book has helped solve details letting us know the limitations that the human size and design imposes to the architectural project it has made us lean on too much to the facts and design for the average adult person without questioning. However, when designing spaces for children or hunchbacked old people, not to mention people with disabilities, the average scale data is challenged. Rethinking scale and standard dimensions of furniture, window sills, door or ceiling heights has been a prerequisite when designing a floating object and has made us become more experiential, creative and user-focused.
Which profession in the building industry do you think doesn't gets enough credit?
Our century will certainly be remembered in history as the age in which culture and lifestyle on one side and digitalization on the other have significantly altered the balance between global socio- economic demands and local cultural- historical values of a place. The rational, universally accepted approach to space has been replaced by ecological, behavioral, socio- sensitive, emphasizing the phenomenological approach towards space. The fluid context in which contemporary architecture is manifested through the divergence of all aspects of a contemporary society, migration, volatile social and economic conditions, negative effects of climate change and globalization, rapid technological development, as well as the diversity of cultural discourse and users needs. Unfortunately, even though the architect, has the capacity to combine all the above mentioned considerations, the reality is that in big projects real estates and managers have become the ones to have the authority. Bringing back the architect on the front line is decisive in avoiding the transformation of the contemporary urban image into an artificial space of commercial exploitation.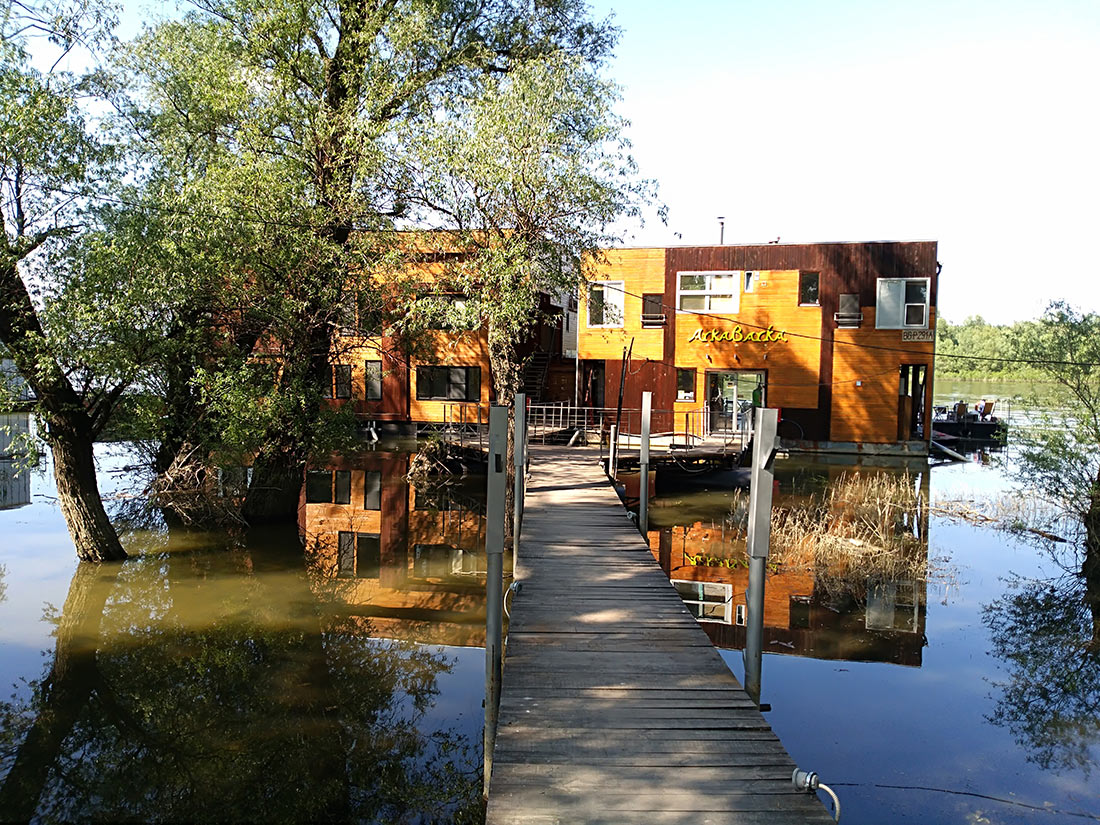 With which architect you would absolutely hate to get stuck in a elevator?
From 2016 The Belgrade Waterfront Project is in progress. Eagle Hills, which is a private real estate investment and development company based in Abu Dhabi, United Arab Emirates, is behind that .Their purpose is said to be ''focus on high-growth markets that are looking to revitalise urban areas and to develop sustainable communities that support local economies''. But is that true or do we have to face another megalomaniac project, ignoring the existing urban fabric? A meeting with the general project manager of that project in a stuck elevator would be definitely problematic. Even though it would be a good opportunity to find out who the Lead Architect of this type of future city actually is…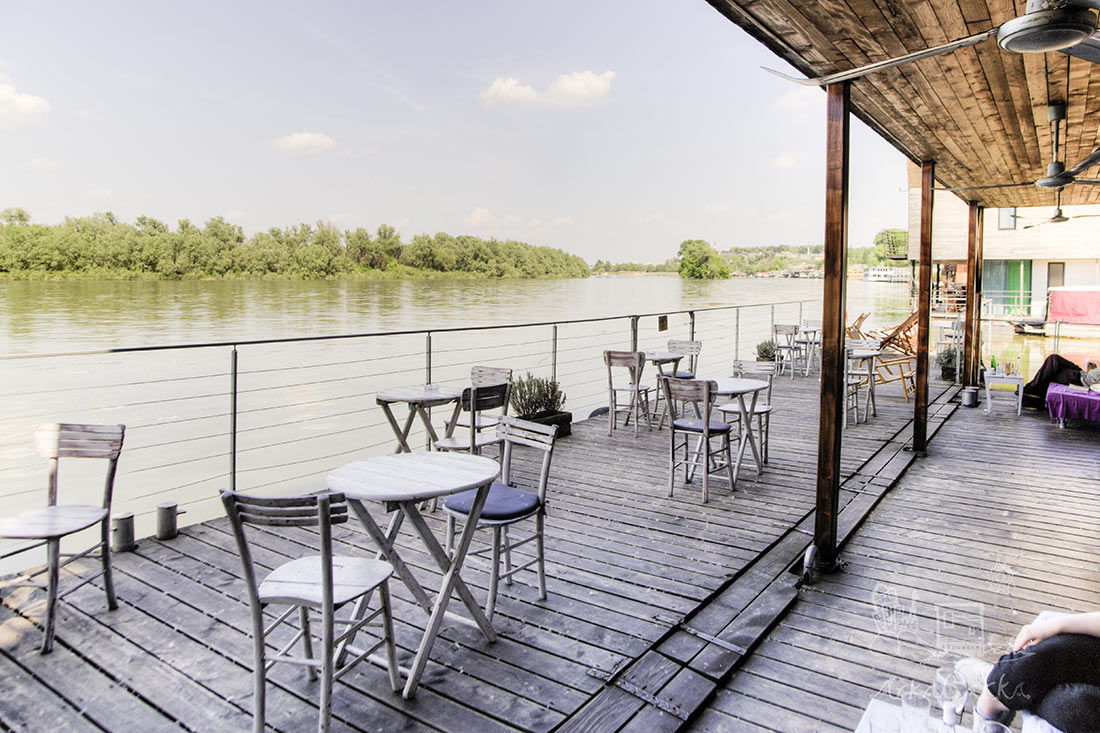 If you needed to rename your company, what it would be?
"I-tera-te", would be the name we would give to our team basically because we believe in the iterative process of rethinking the design process. Challenging preconceptions and re-designing is part of the creative process and a prerequisite to evolve, innovate and keep out from repeating yourself. Moreover, we like that the world »terra« (earth) that is hidden in the word and marks our persuasion that our work should be more and more sustainable and earth aware.
If you can change one thing about you architectural training, what it would be?
We studied together in the faculty of architecture in Thessaloniki and we both enjoyed our studies mainly because of the broad range of theories and practices that it offered. What we believe that was missing is the notion of sustainability that should reflect in all architectural projects. Apart from one class on passive systems for energy efficient design we have not been trained to incorporate ecology in our practice. We believe that the times demand that we become aware of the ecological footprint of our practice, from the building stage to the long term efficiency of the design. Moreover, doing architectural workshops in different continents is one thing that we feel we should have done more extensively. Vasiliki has been in workshops in Tunisia and Barcelona, but her later travels to Asia and Central America, involved many »A-ha« moments that have challenged many of her fixed ideas and have reinforced the feeling of »everything is possible« that an architect should always have as a beginning point.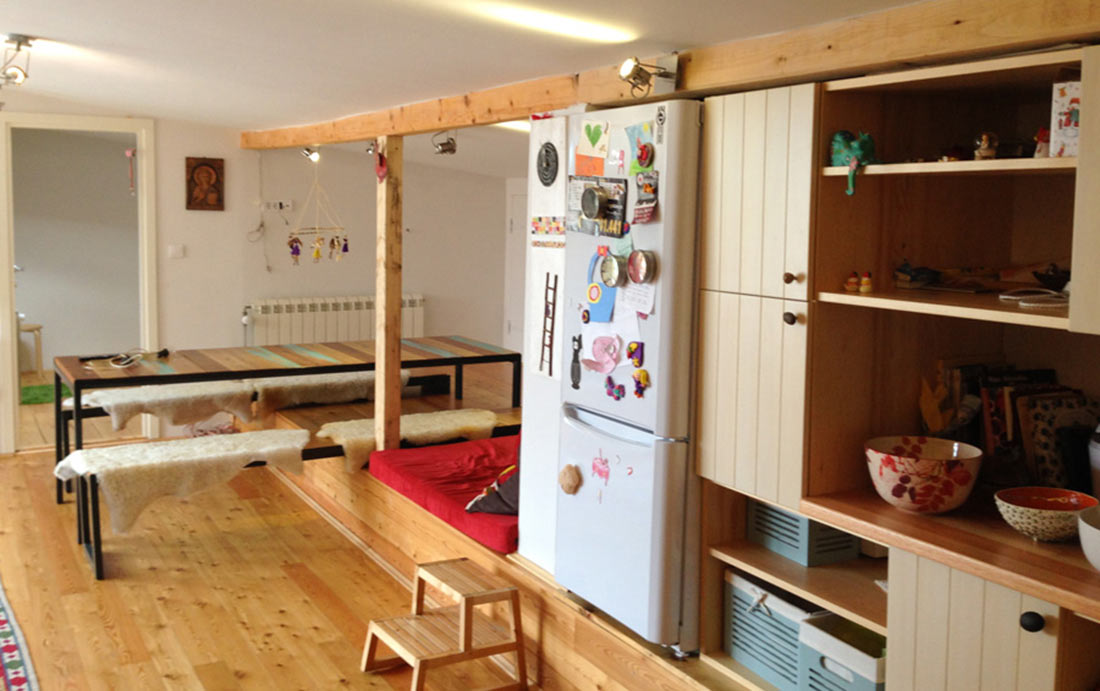 As child, what did you wish to become when you grow up?
Vasiliki: When I was a child, I was dreaming of becoming a magician. I was always fascinated by the cleverness of magic tricks that challenged my idea of what is possible. I was always fascinated by optical illusions
Georgia꞉ When I was a child , I was dreaming of changing the image of the city and of the countryside. I wanted to make "sculptures of big scale" replacing the existing ugly buildings. New structures , new shells, to redesign the forms of building.
FILE
Interviewer: Eva Vasileska
Architect: Georgia Papanastasiou,Vasiliki Akritidou
Country: Serbia, Greece