The architectural office Minas Kosmidis Architects designed "La Cage Noire" in Komotini, a nightclub for all seasons. The design of the building is demarcated from the rectangular floor plan resulting in a monolithic volume with strong symbolism. The name of the club, 'the black cage', was the initial inspiration for the design and directed the central idea. The next move for the 'cage' narrative is the release of wildness; this sense is depicted through the portraits of wildlife dominating the space. This vital concept is combined with the liquid element and the vegetation at the entrance. The natural relief is attributed to the wall coverings as well as to the geometry of the shapes used. Particular emphasis is given on the grid found in various parts of the project simulating the idea of the cage. The whole design follows simple and strict engravings, with monolithic monochromatic surfaces and clear geometric volumes. The color palette is dominated with black and gray, creating surfaces that act as a neutral canvas in order to highlight the lighting. The open roof – the skyview, is one of the most dynamic features of the club, marking the opening of the 'black cage' to nature.
What makes this project one-of-a-kind?
The project simulates the idea of a cage that opens up to the world and releases everyone's animal instincts. The biggest quality is the ystagogical feeling that serves strong symbolism despite the simplicity of the rectangular floor which turned to be the most surprising advantage. The unique feature is the custom dicoball that we created for the center bar area. The whole aesthetic came up from the 'cage concept' and the discoball that comes out of the cage simulates the release of wildness.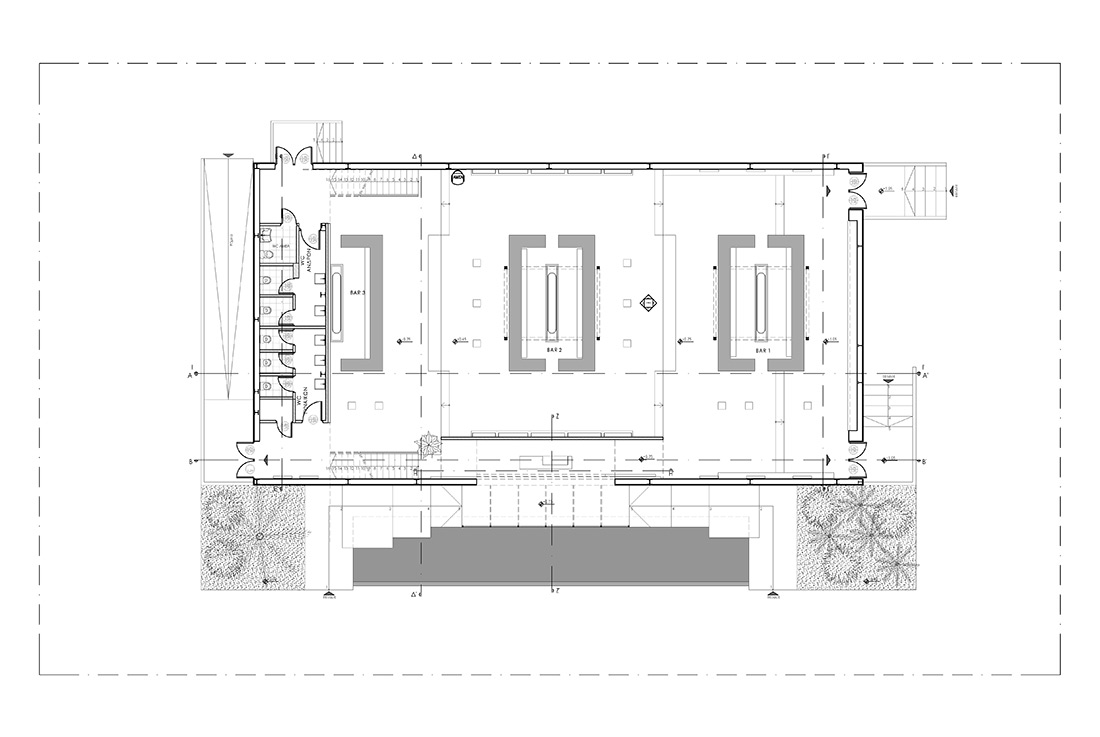 Credits
Interior
Minas Kosmidis Architects
Client
private
Year of completion
2020
Location
Komotini, Greece
Total area
650 m2
Site area
2.000 m2
Photos
Minas Kosmidis Architects
Project Partners
Karafillis S.A., Ikofarben, Kraft
Related posts
Powered by