House Nadasan sits on the Citadel hill overlooking the historic city centre of Cluj.
Due to dense row of houses, the city is invisible from Kígyó street that runs along the peak of the hill.
House Nadasan breaks this streetscape. The 3-storey building is located deep in the plot extending downward in the slope. It lets view onto the city from the street like a far-away garden pavilion.
The house can be approached through a bridge-like path on the top of the garage.
The top/entrance floor consists of a studio space-apartment and a hall leading downward on the diagonally situated stairs to the living space.
Floor -1 is the main level of the house: here is the living area, dining and kitchen. Despite the narrow volume, the diagonal placement of the stairs creates dynamic spaces.
The lowest level receives the bedrooms and the art collector owner's study/music room opening to a lightwell.
On the facade exposed concrete beam stripes divide the volume. Due to the narrow site red deal pillar-forest is placed in the windows and around the terraces to create intimacy but also to soften the house to a sensual home.
What makes this project one-of-a-kind?
The language, the lira of light and materiality.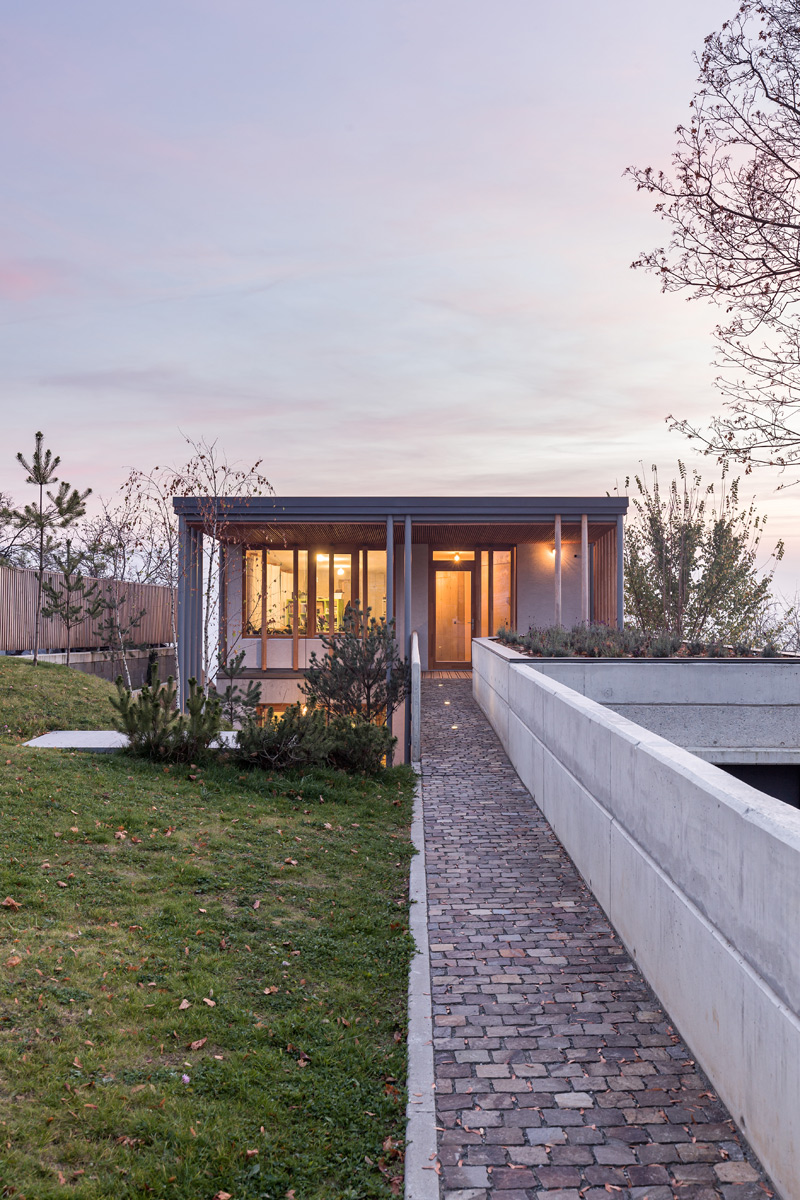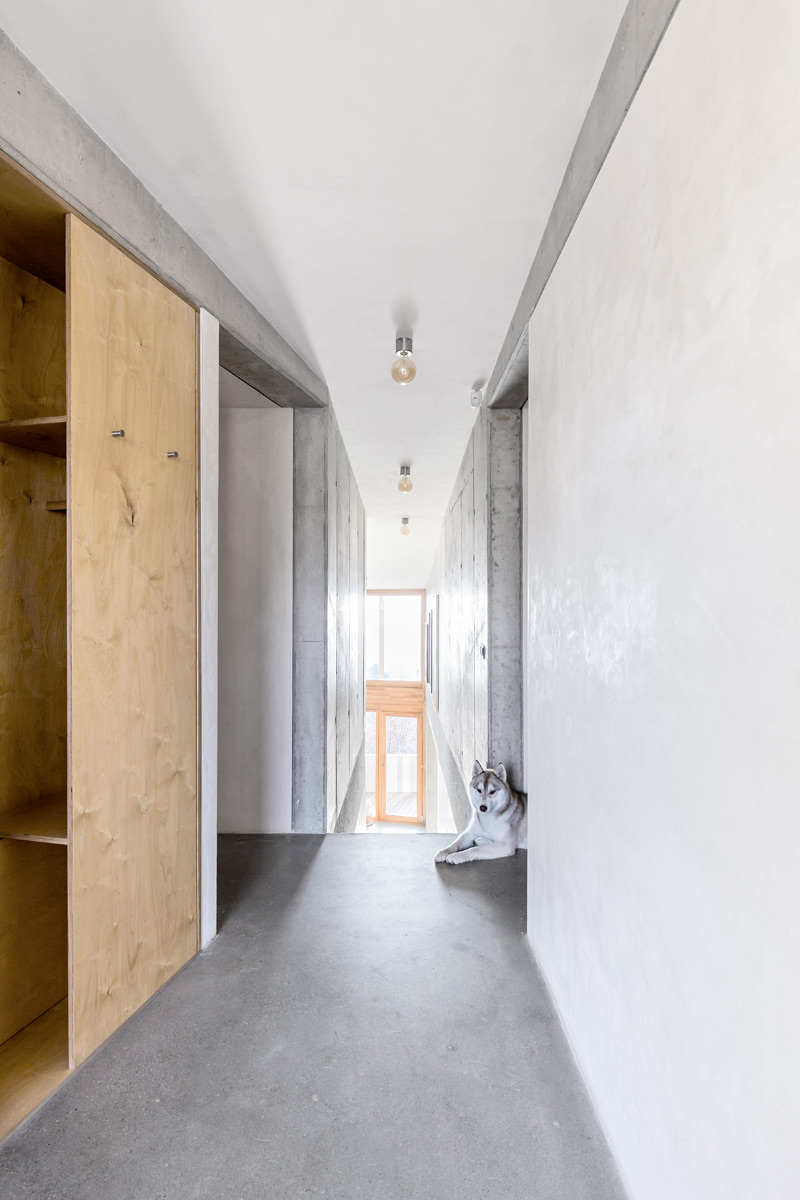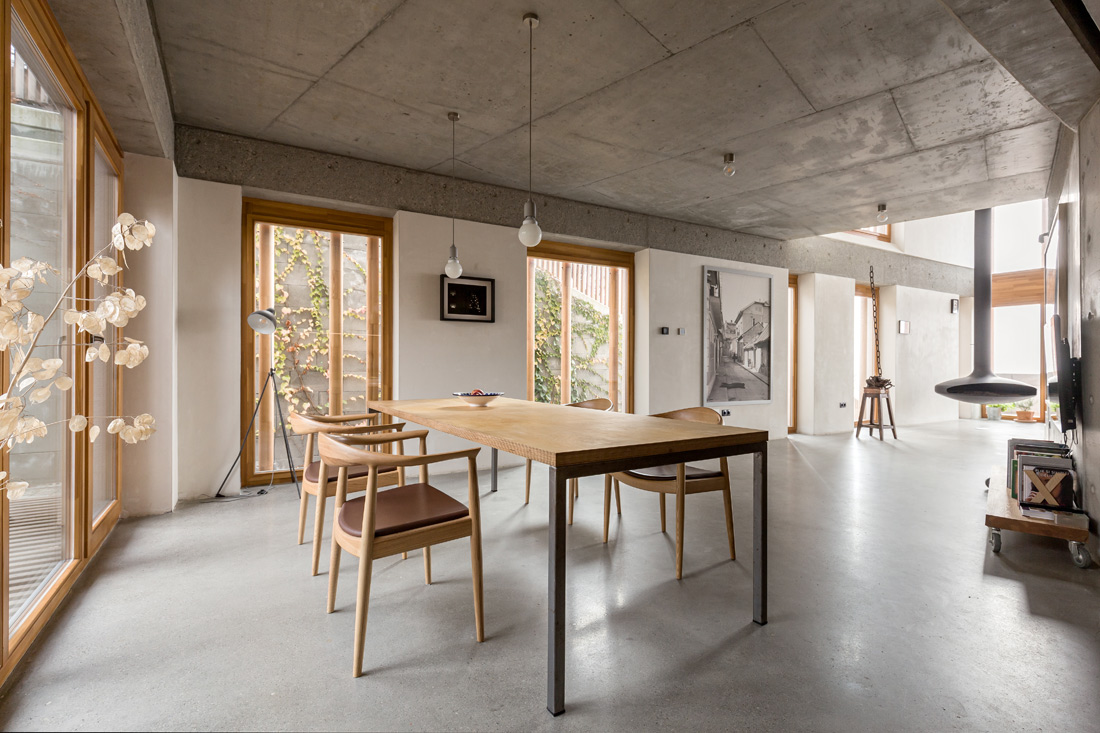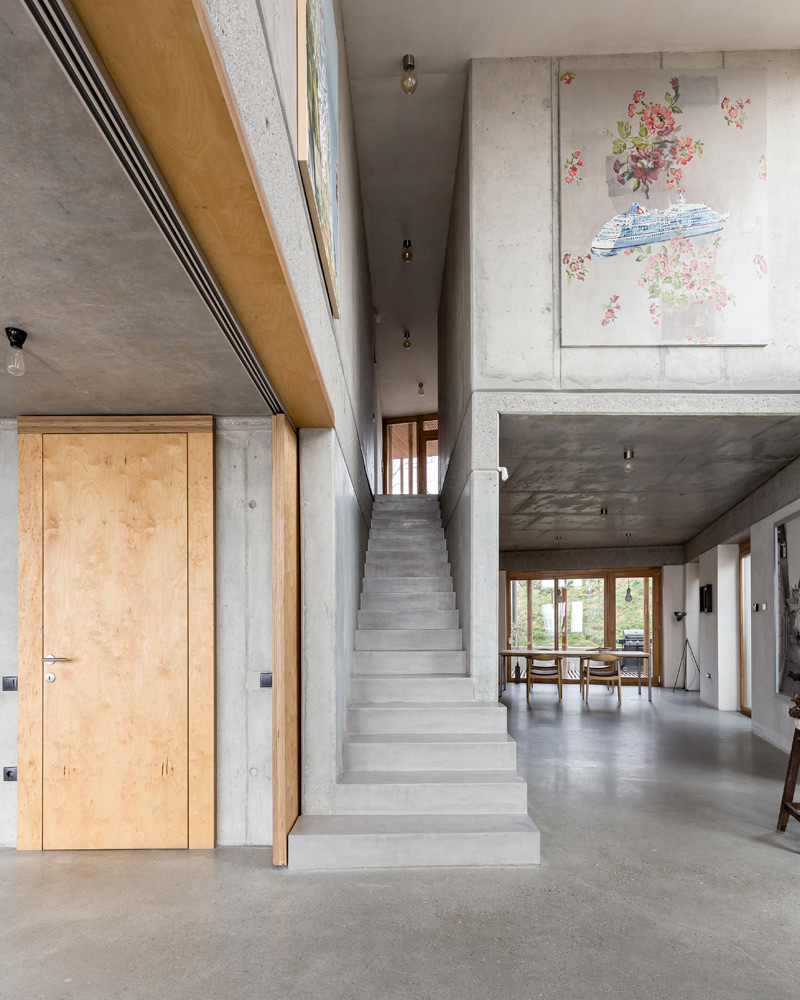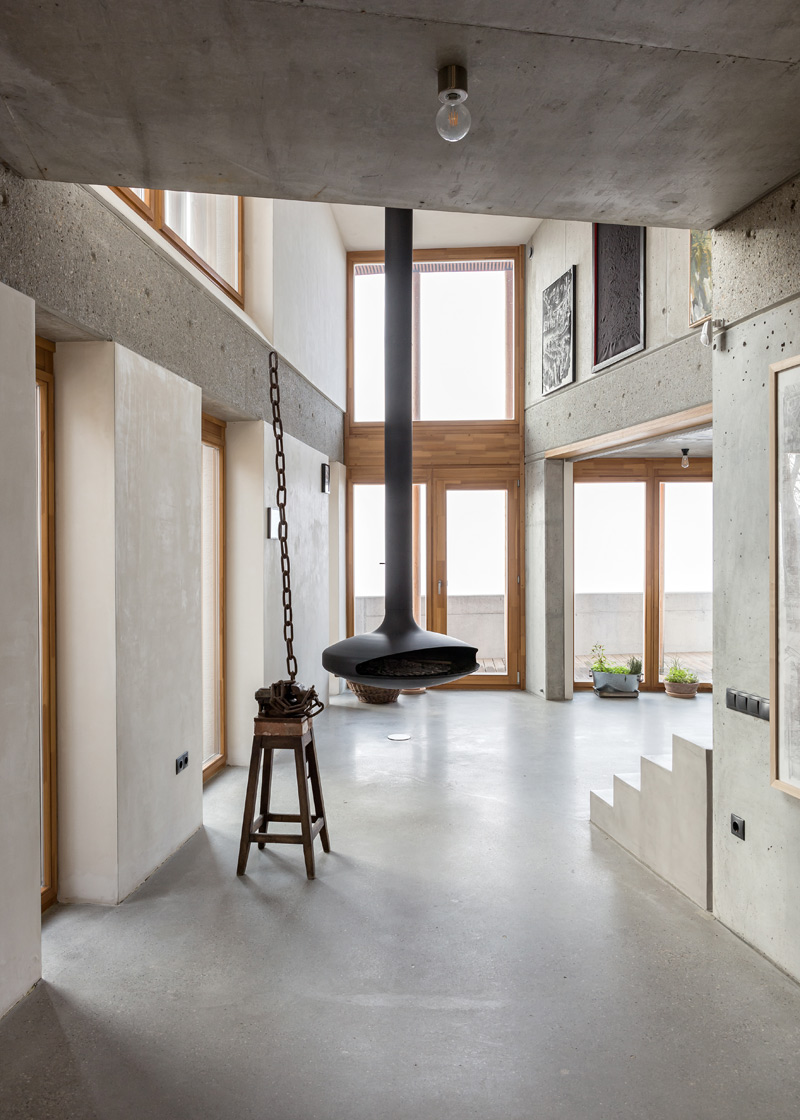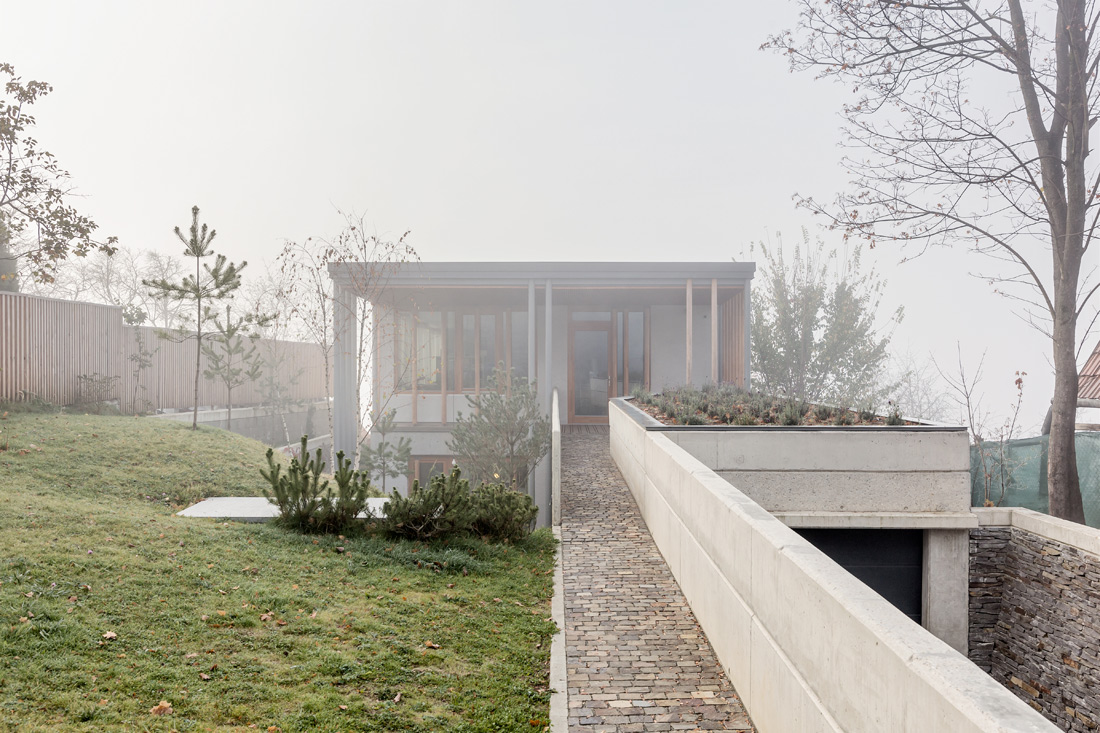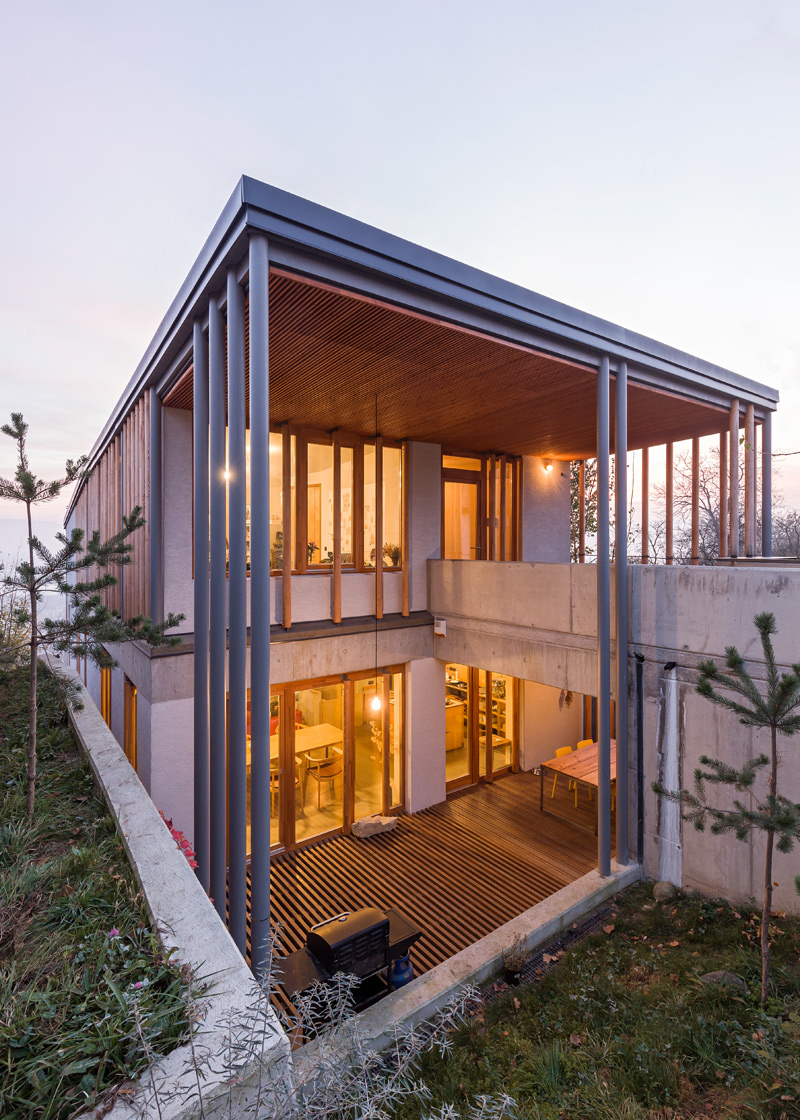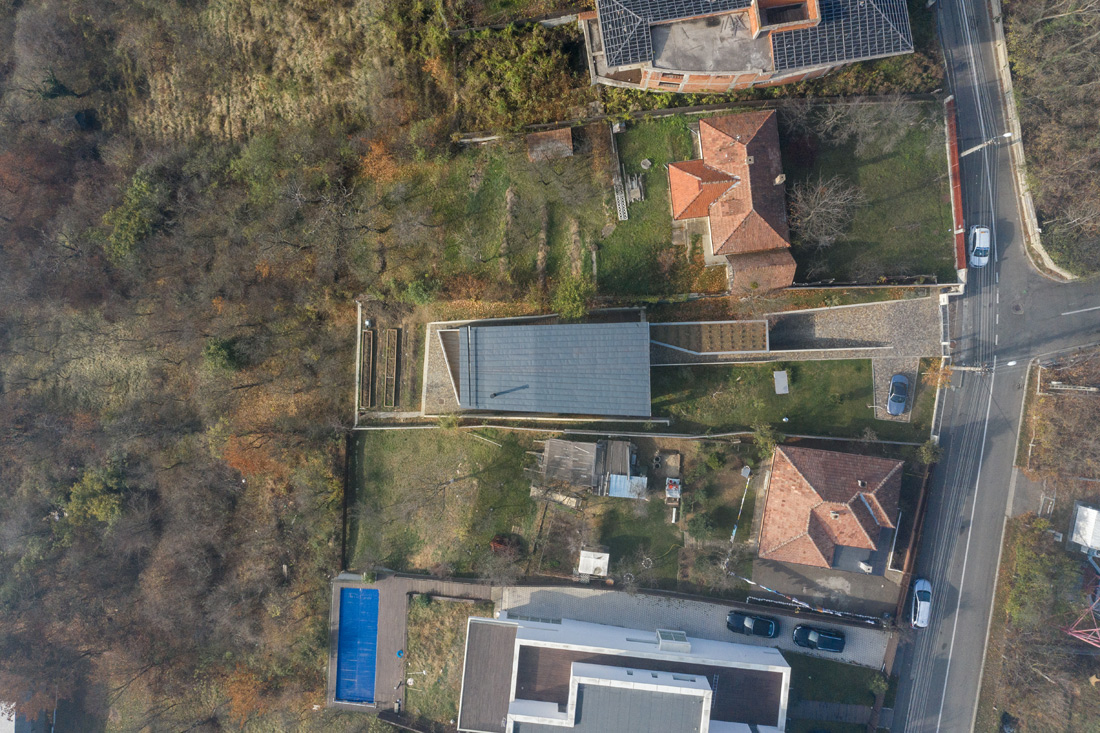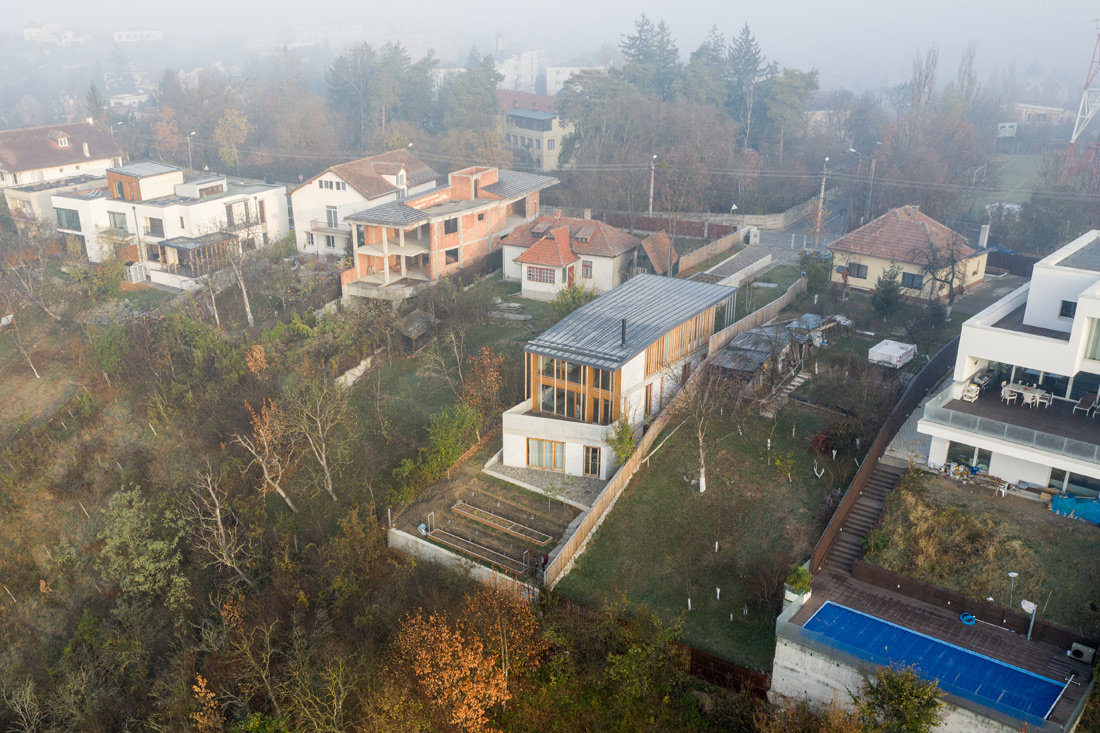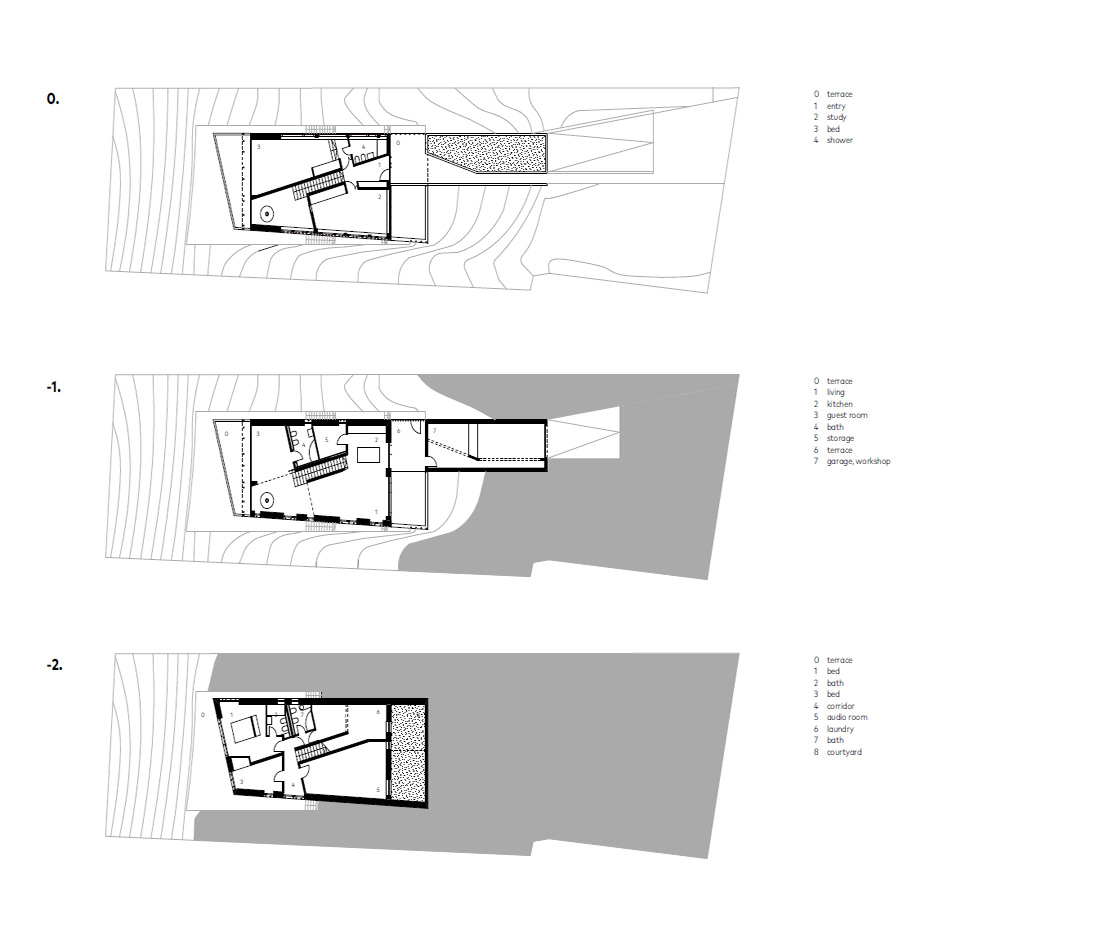 Credits
Architecture
PÉTERFFY + DŐRY architects; Miklós Péterffy, Bálint Dőry
Year of completion
2018
Location
Cluj (Kolozsvár), Romania
Total area
300 m2
Photos
Balázs Danyi
Project Partners
SC. Weberbau SRL, Holcim / Porotherm, Ruukki, Bauder, Eco Instal
Related posts
Powered by