N House is a family house, situated in a neighbourhood with similar residential architecture, located near the city centre of Skopje. Given the circumstances stemming from the city's regulations and urban parameters, which emphasize greater needs for green surfaces, and because of the very small backyard, we have designed a garden interpolation on the roof – something that was also very important to us and to the investors themselves.
The house consists of two separate residential units on two different floor levels, and they both share the same house entrance and vertical communications. Each of the apartments consists of well dimensioned standardized residential spaces, such as bigger living room space combined with a dining room and open plan kitchen, and a separate hallway connecting three spacious bedrooms and two toilets. On the roof terrace we have designed a spa room and an outdoor space for leisure activities, surrounded by the green garden. The basement consists of the necessary technical equipment as well as few parking places.
What makes this project one-of-a-kind?
A project (a private house with its own roof garden combined with a function of a terrace), in which the authors' view of the autonomy of architecture is maintained – architecture, if needed, hosts and protects from the heat and sun and lowers the temperature of its surroundings. In that case, imperative is the compensation for the greenery under the house (eco logic) and much more. As J.J. Zmaj says: "Wherever you find a good place, plant a tree".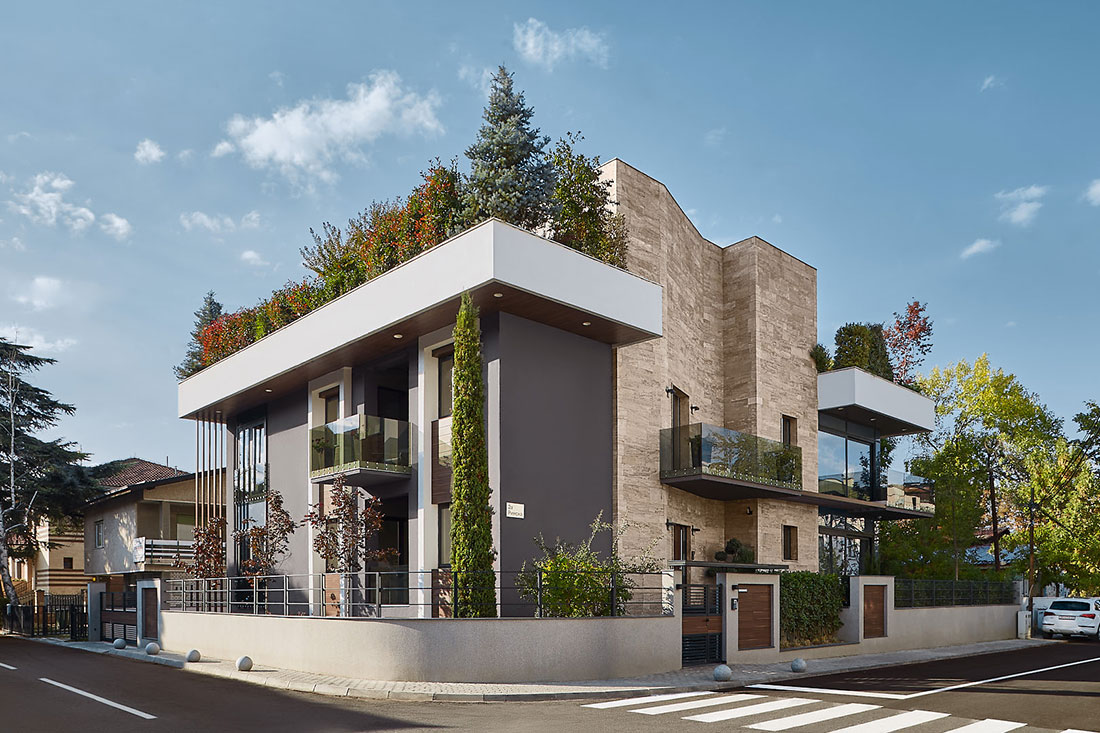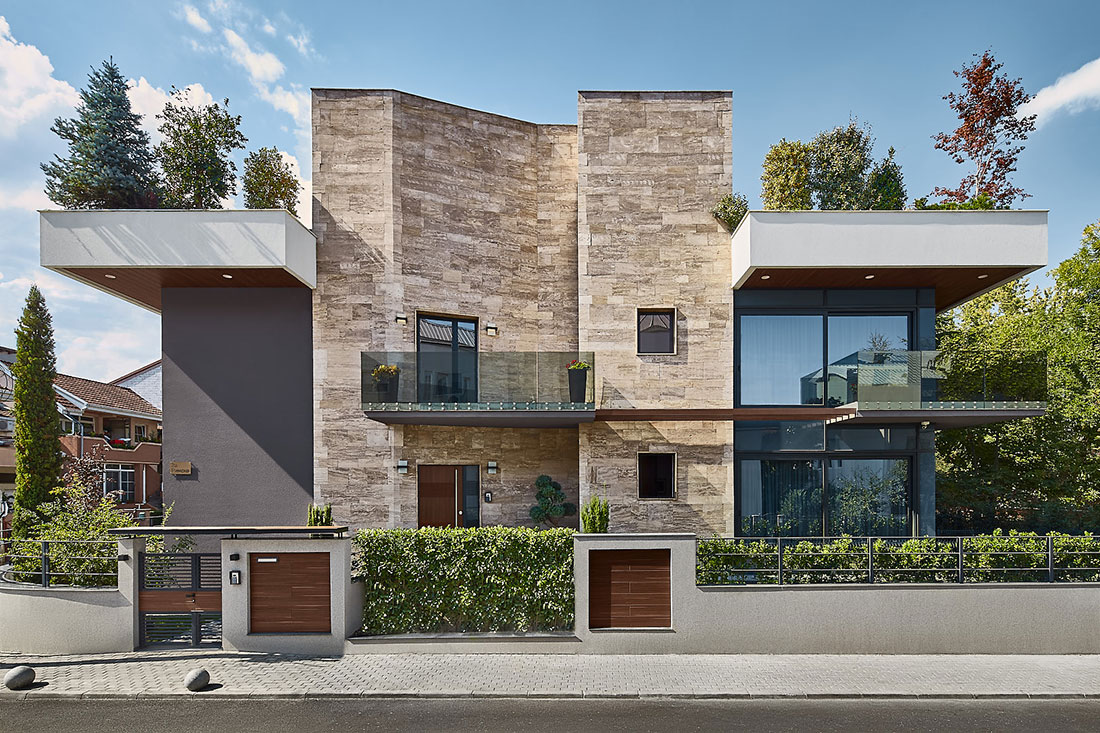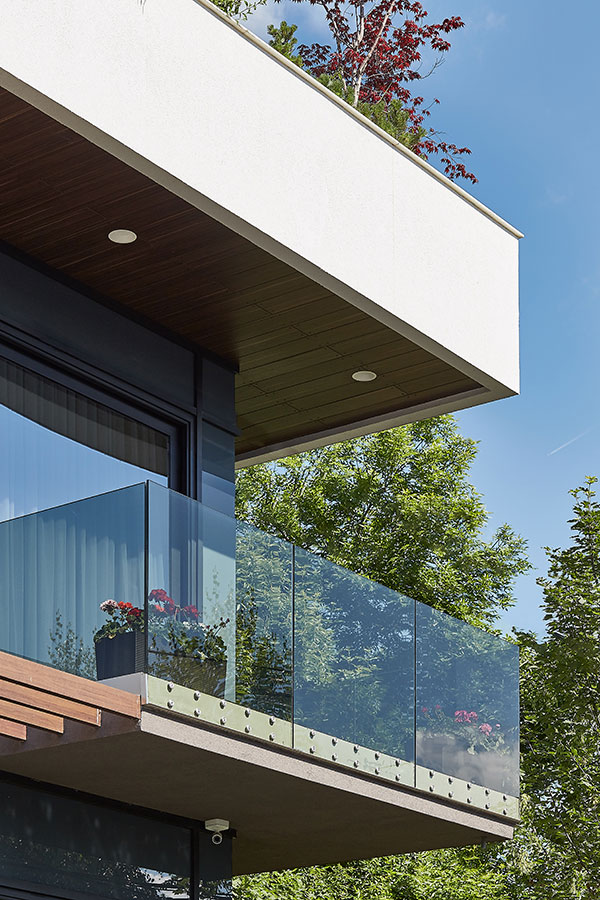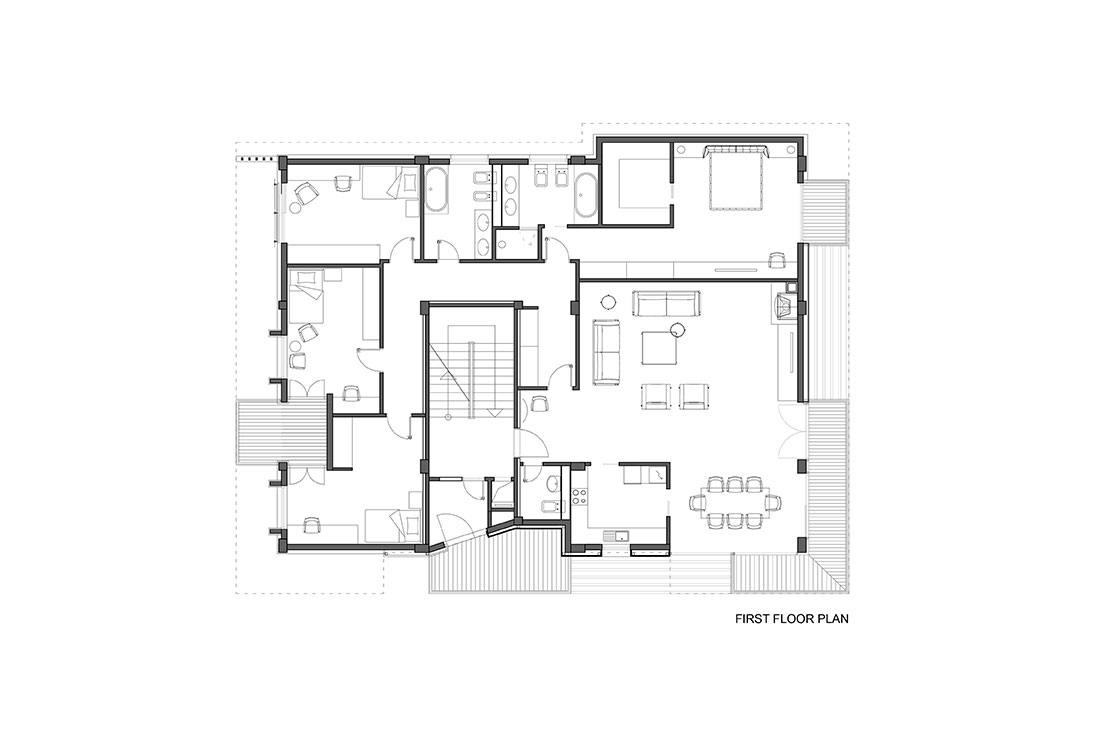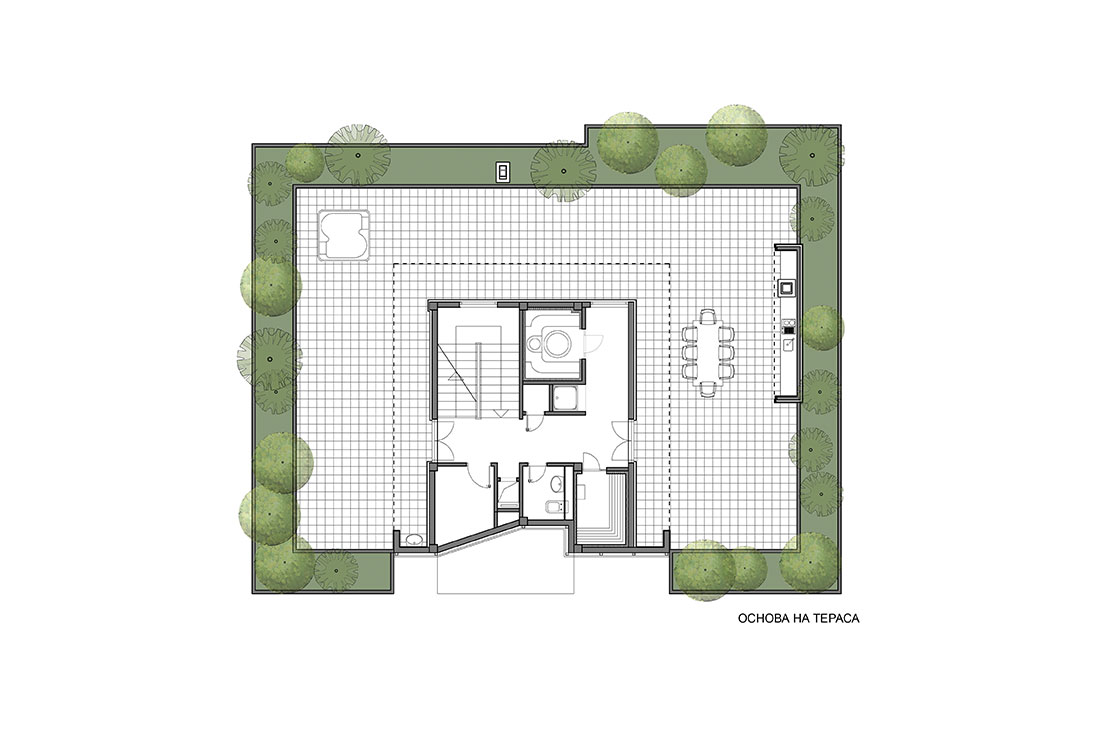 Credits
Authors
Rado Engineering; Pako Radovanovic, Arsenija Popovska Radovanovic, Gjoko Radovanovic, Stefan Mateski
Photos
Vase Amanito
Location
Skopje, North Macedonia
Year of completion
2019
Total area
850 m2
Project Partners
GD Granit AD, Inter Al-Pin d.o.o.e.l, Krin KG d.o.o.
Related posts
Powered by