The museum houses the art collection of the industrialist Herbert Liaunig and is positioned as walk-in land art in the landscape outside the small township of Neuhaus/Suha in Carinthia. The exhibition hall of exposed concrete with an industrial metal shell extends 160 metres as a landmark traversing the hillside. One end of the tube looms up, unclad, angular and raw, 13 metres high thirty metres from the terrain near the street. The northwest end of the hall hovers over the floods of the Drava/Drau, which has engraved its bed deep in the rocks. Its terraces provide space for sculptures, a stunning view, and intensive focusing on the landscape. The forcefulness of the architectural experience lies in the concentration on the essentials. The museum gives great scope to the art. The architecture is intentionally reduced and restrained in its planning. The raw building bequeaths a simple basis for the exhibits and simultaneously provides it with a robust, clear shell.
Spatial Continuum and Situations
The subterranean spatial continuum that has grown and evolved in 3 phases of construction between 2007 and 2015 is assembled in its interior out of different spatial situations with various room heights and forms. Surprising sight contacts and links to the landscape ensure that visitors never have the impression they are under the earth. The foyer is over 6 metres high, the entrance acting as a picture frame for the landscape. Walls and floor are of concrete, the ceiling roughcast, enhancing the acoustics. Routing is transparent. A slightly ascending corridor, 50 metres long and tapering at the end, leads past the show depot to the hall. Thanks to ramps, the museum functions barrier-free without a lift. Since 2015, the special exhibitions hall has docked organically onto the foyer as if naturally predestined to do so. This is also buried in the earth. Its ground plan follows the geometry of an isosceles triangle.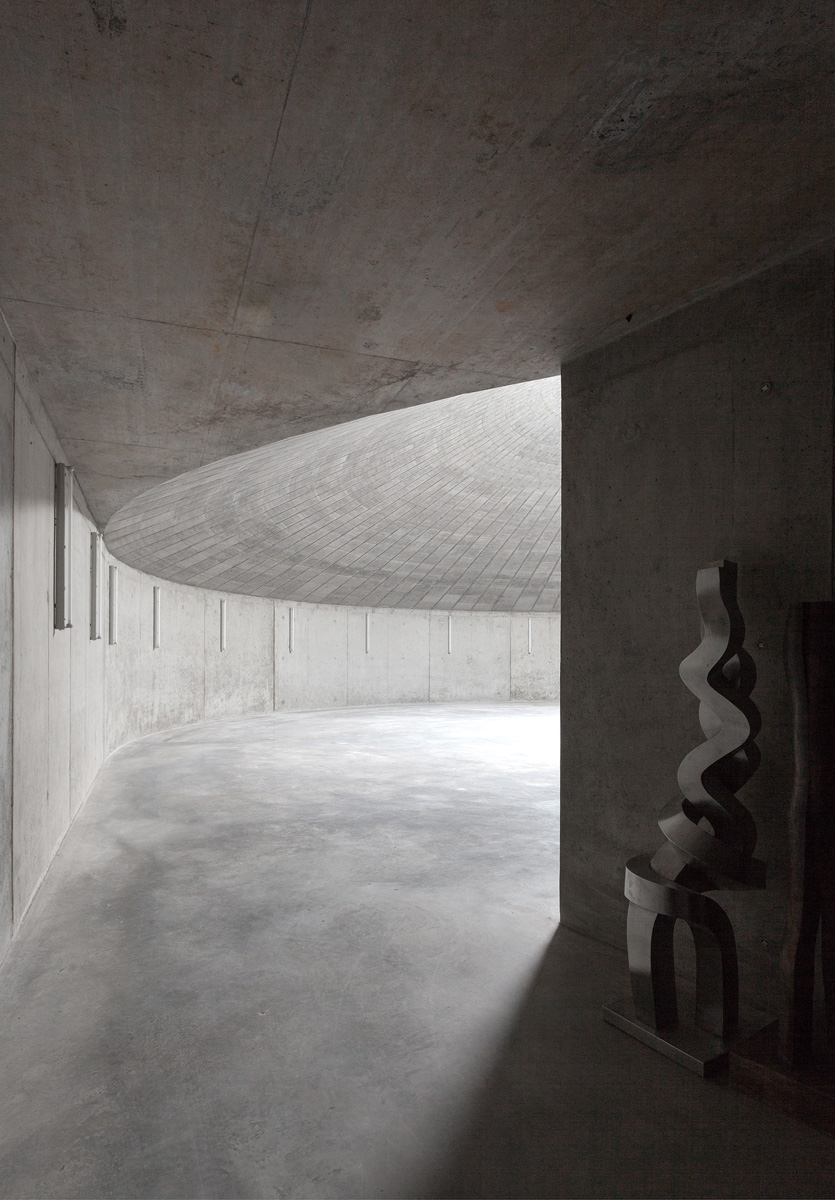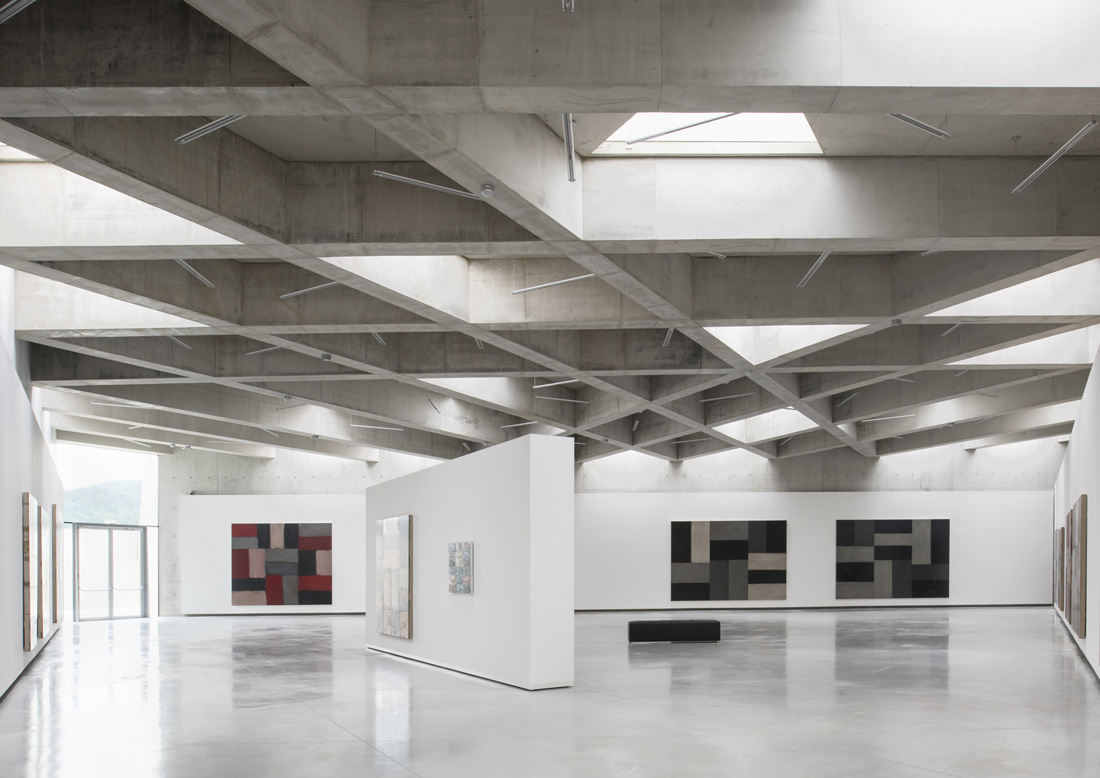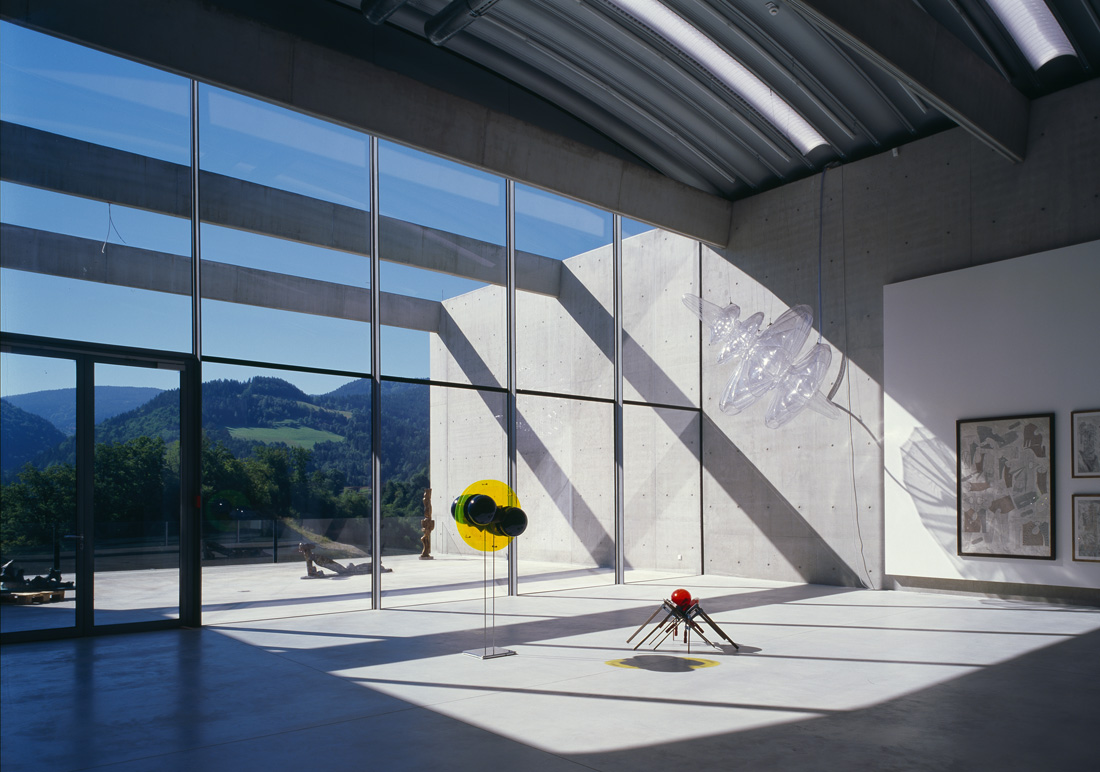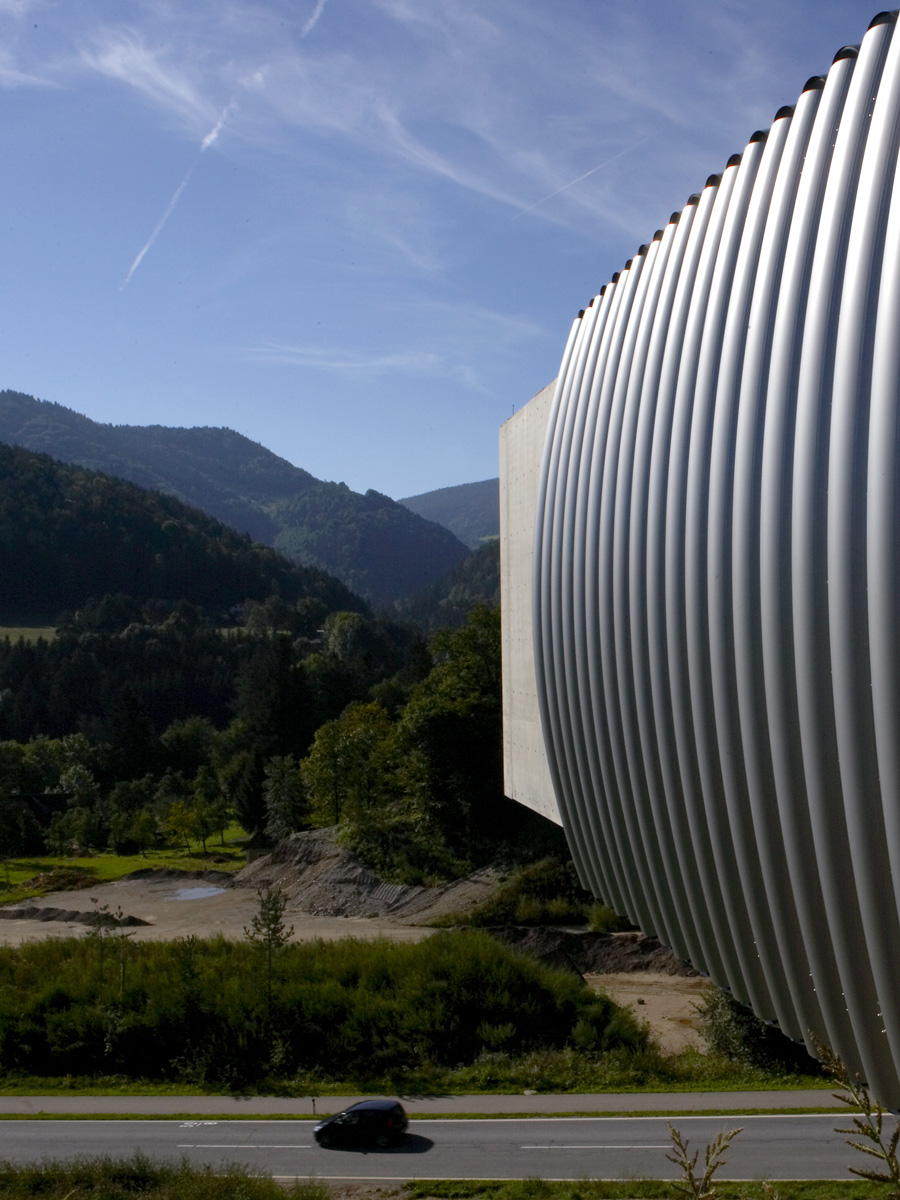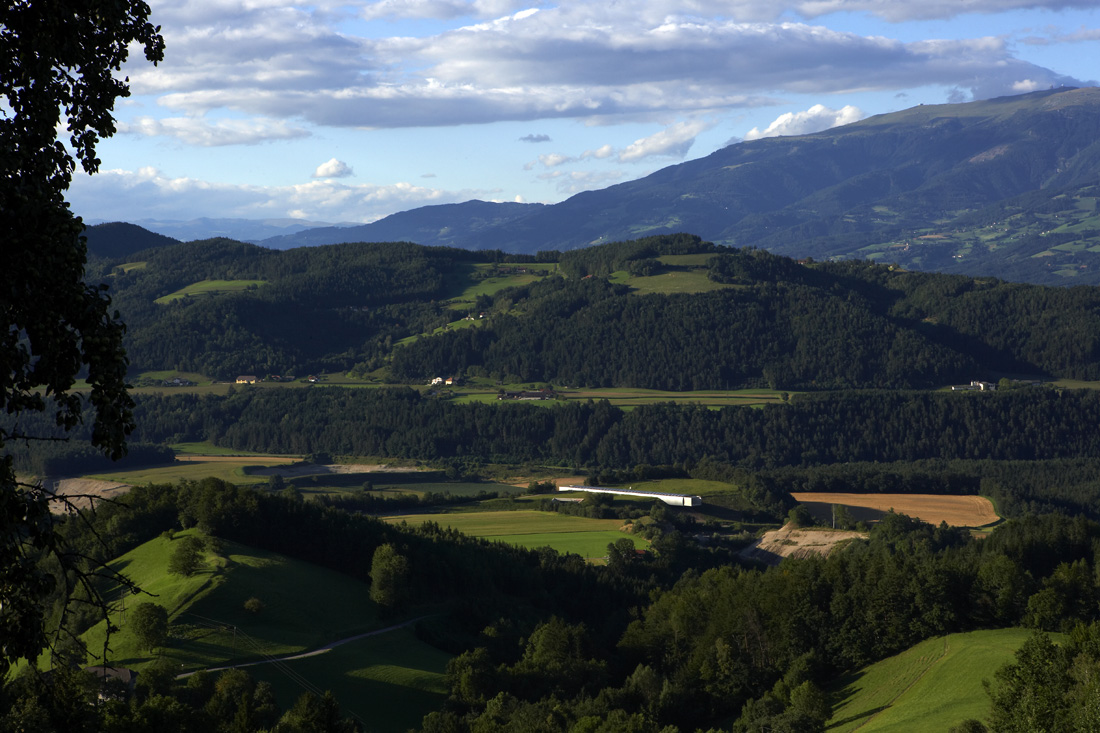 Credits
Autors
querkraft architekten zt gmbh; Jakob Dunkl, Gerd Erhartt, Peter Sapp
Client
HL Museumsverwaltung GmbH
Year of completion
2015
Location
Neuhaus/Suha, Carinthia, Austria
Total area
8.600 m2
Site area
22.000 m2
Photos
Lisa Rastl
Pawel Ulatowski
Project partners
Werkstatt Wien, Arge Museum Liaunig Porr Bau GmbH – Swietelsky Bau GmbH, architekt klingbacher zt gmbh, werkraum wien ingenieure zt gmbh, klaus pokorny, weidlfein, brigitte kowanz, esther stocker, dr. pfeiler, erich röhrer, meisslitzer, klaus Pokorny, Hechenleitner & Cie GmbH, Mahkovec I & H GmbH, MBM Metallbaumörtel GmbH, Ei2 Protector GmbH, Lichtkuppeln & RWA  Anlagen GmbH
Related posts
Powered by