The Mozaic Bar is a mosaic of different materials, textures and colors that, while maintaining their contrasts, blend into a harmonious whole. The central element of the space is the trapezoid shaped bar, which in combination with the design of the flooring overturns the building's rectangularity. Marble, wood and metal alternate on this central element, creating a game of folds and colors. Pieces of black and white marble as well as wood, draw a diagonal on the floor which connects the entrance of the bar to the stair hall leading to the attic. The arches that frame the stair hall and also the columns are covered with gray mosaic which slides on the floor unifying the different materials forming it. The openings on the facade of the attic, with their special shape and intense burgundy frame, come to overturn its classic pattern. Finally, the velvet lounge with its earthy tones, the wooden floor and the special blue pattern on the ceiling is the warmest point of the bar and a strong background that highlights the composition as a whole.
What makes this project one-of-a-kind?
Its spirit – materiality.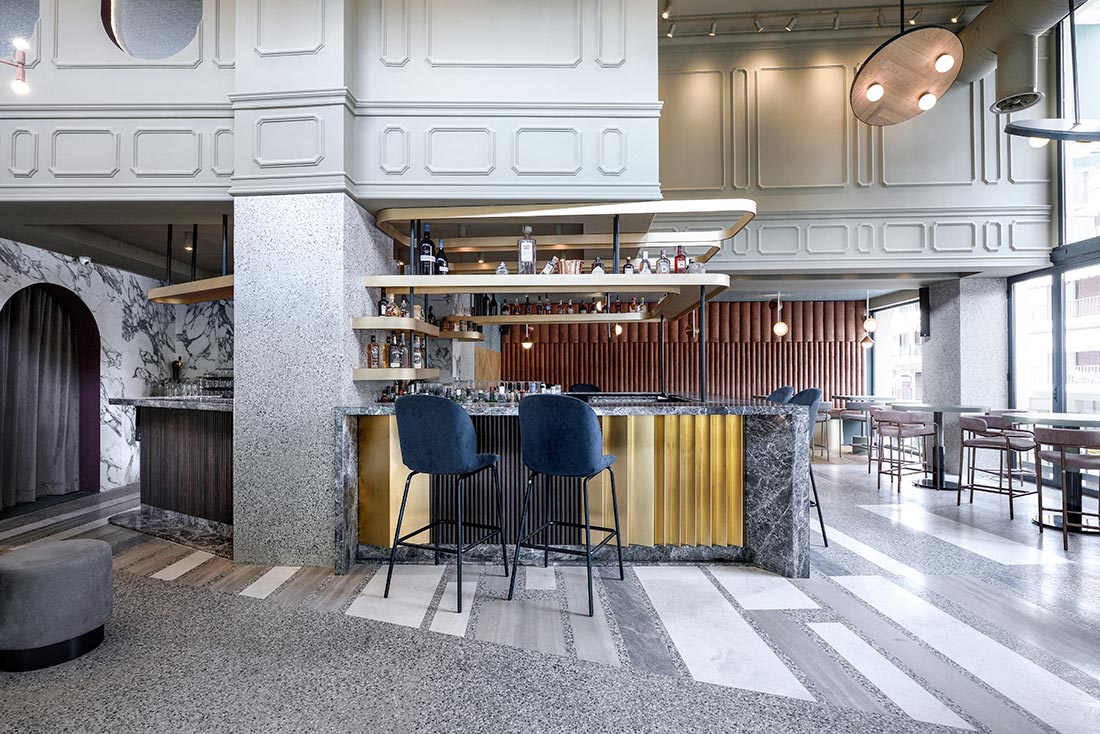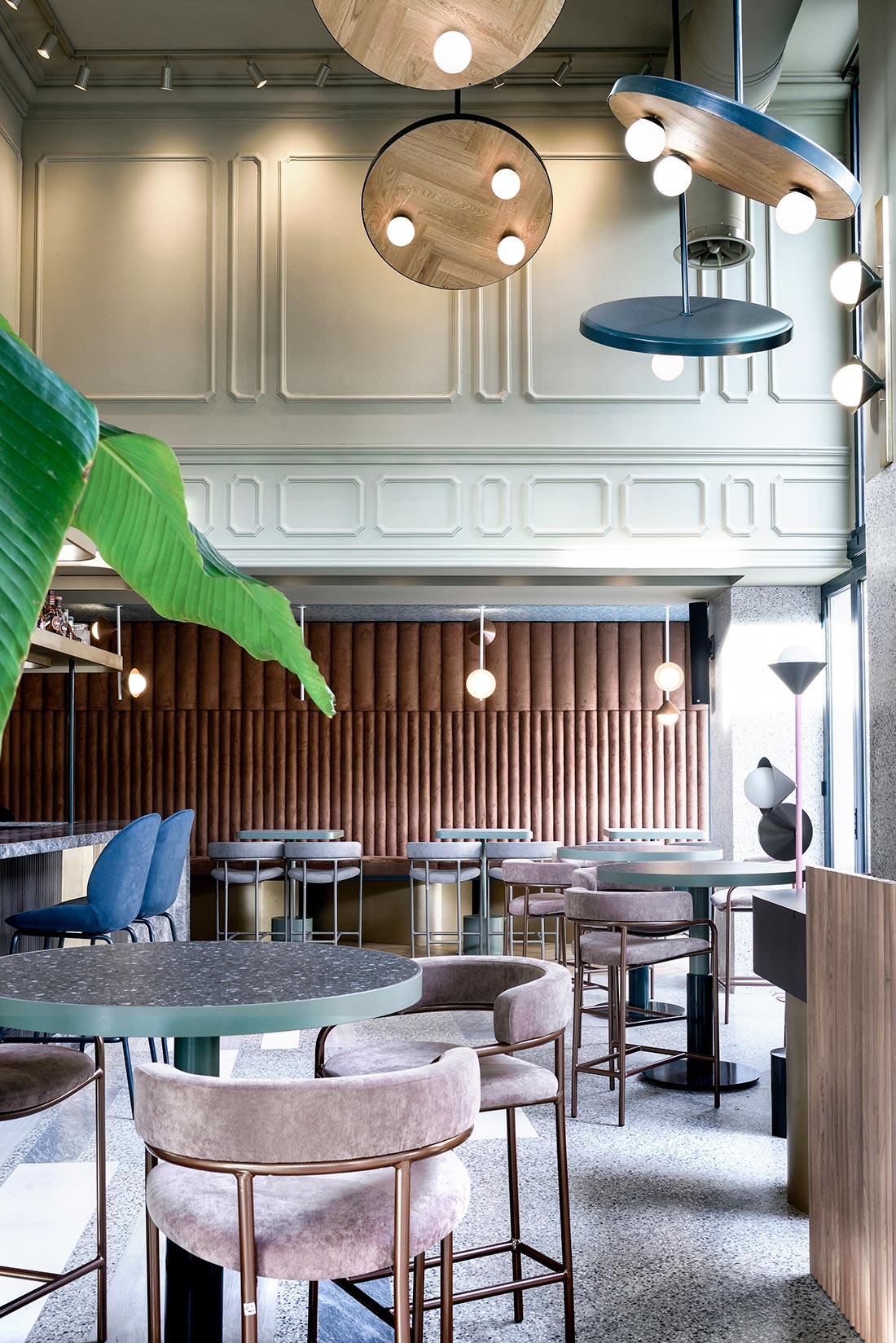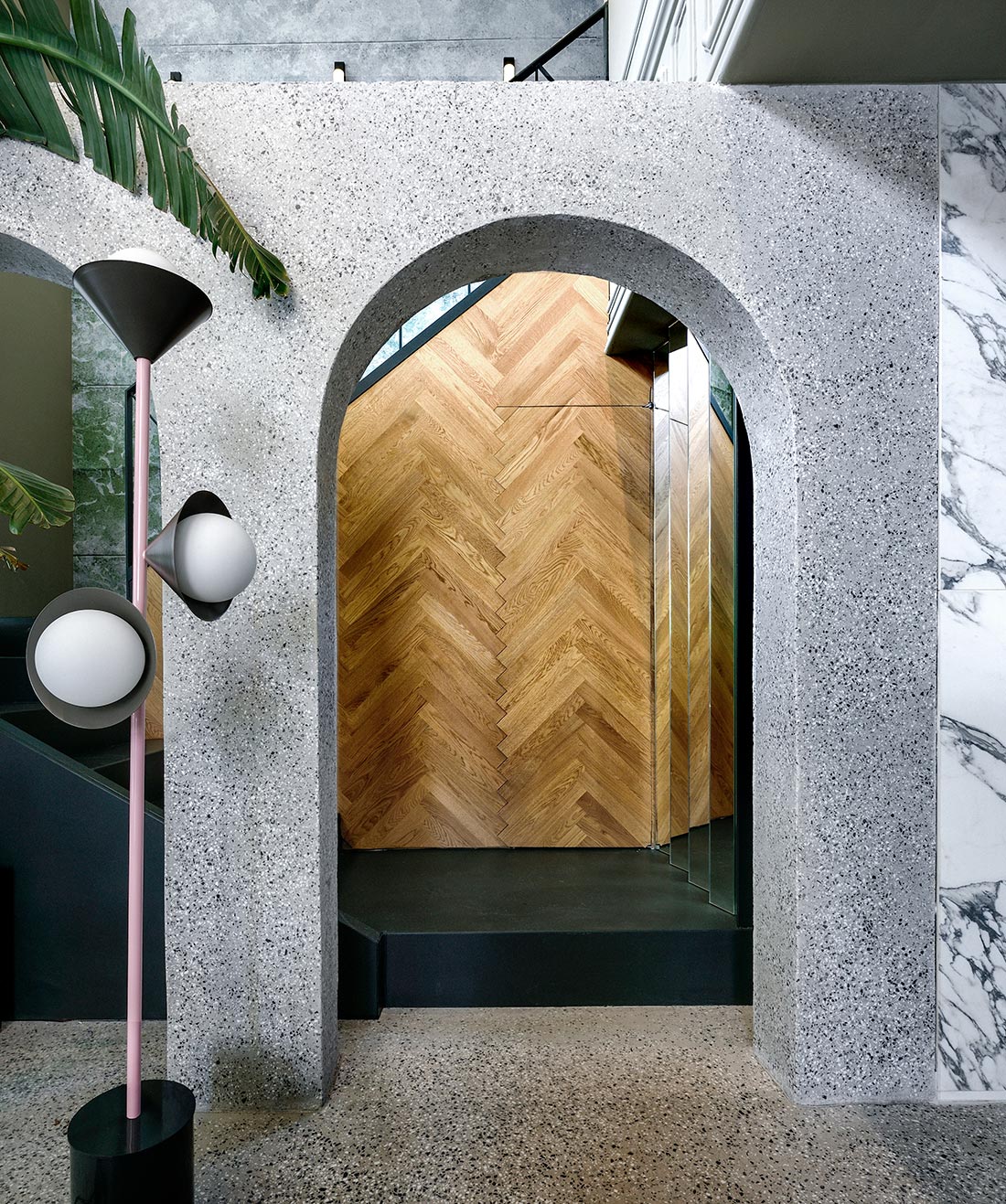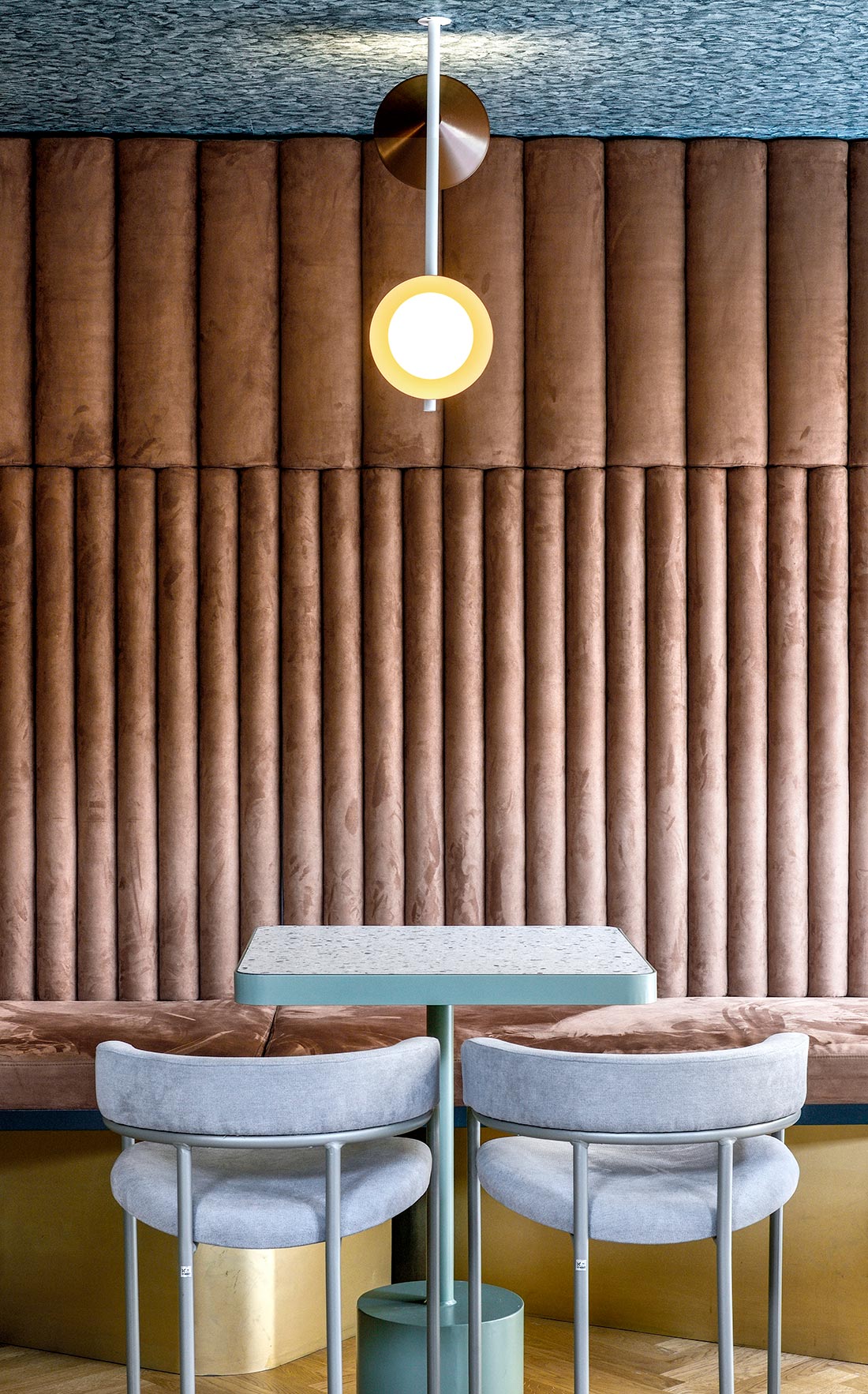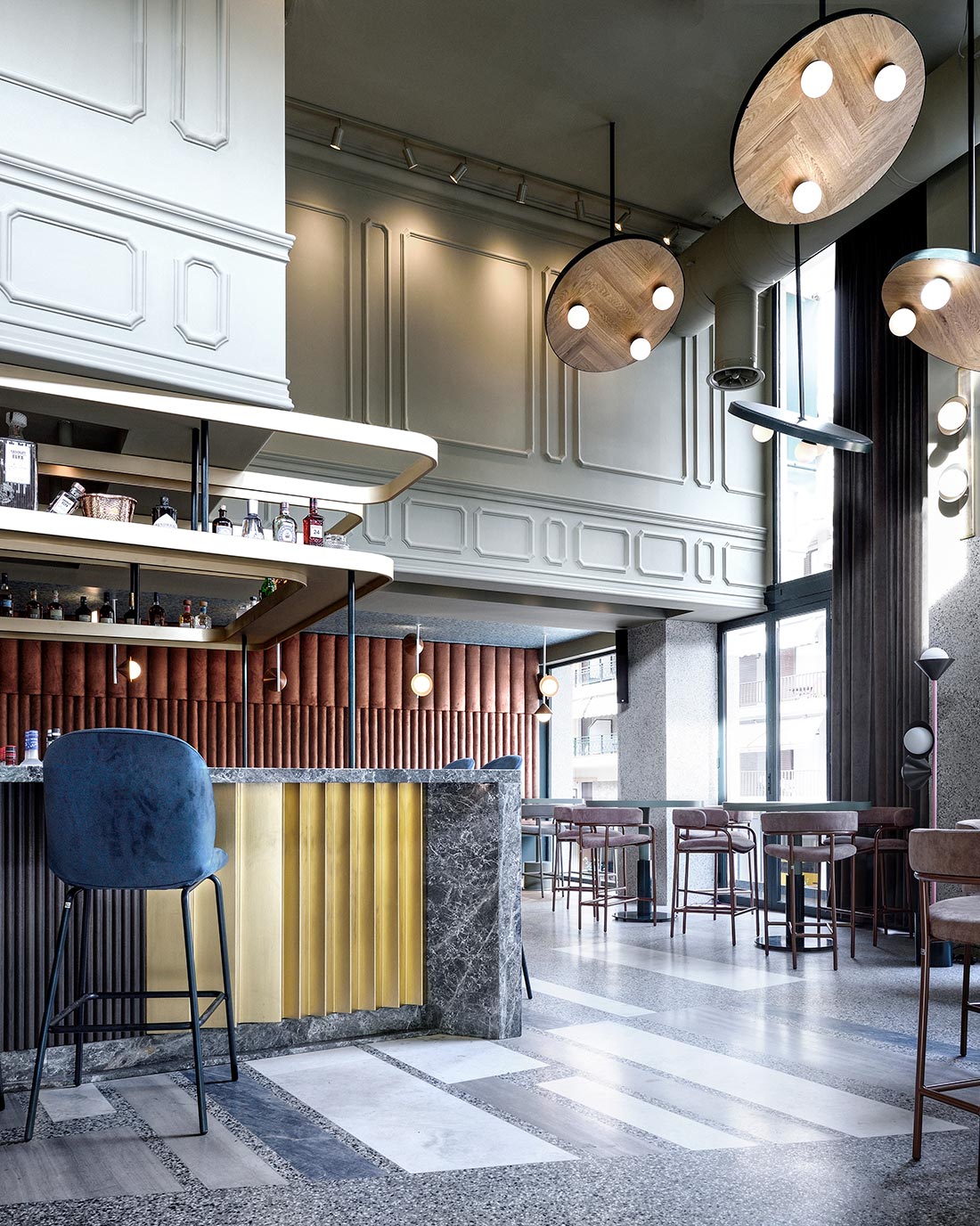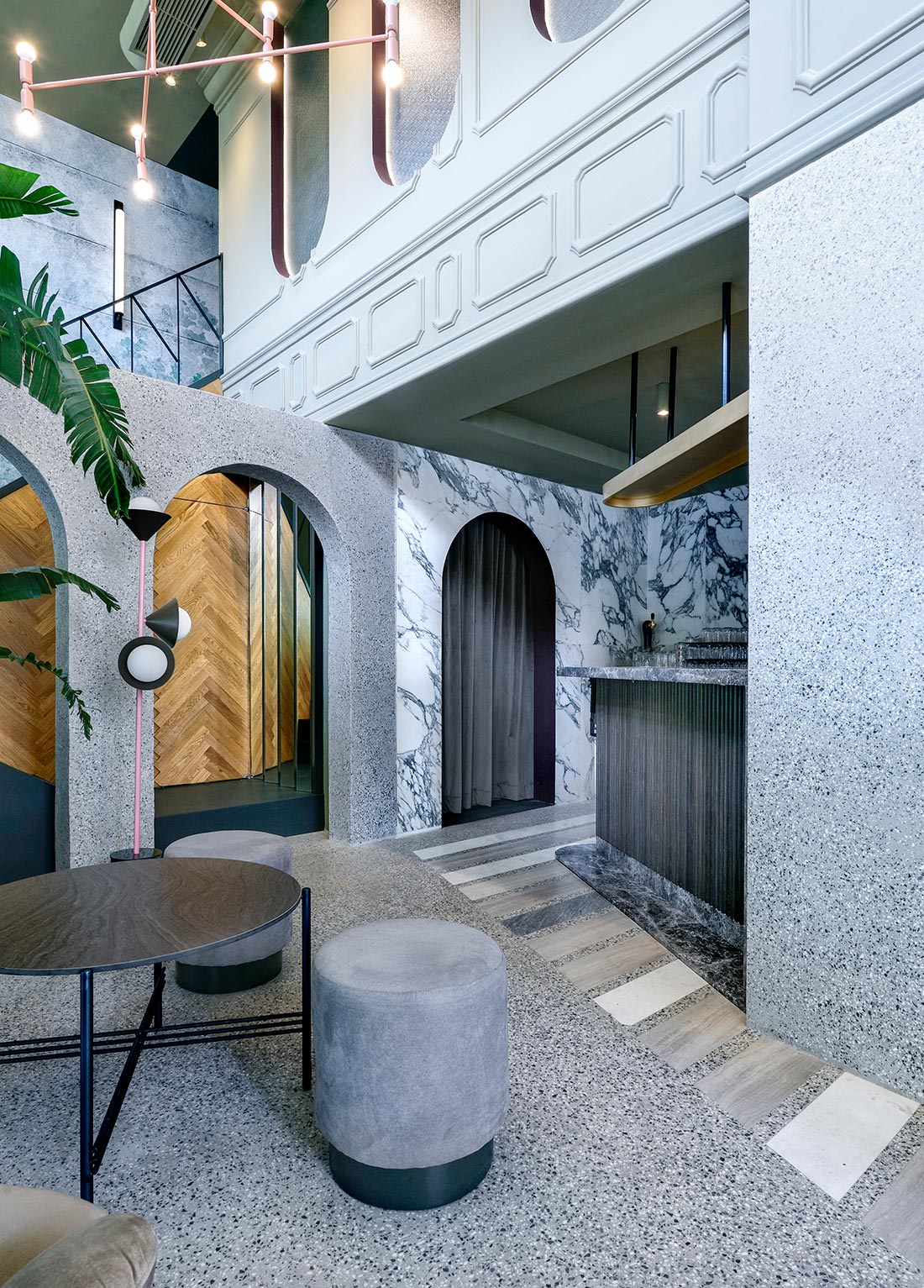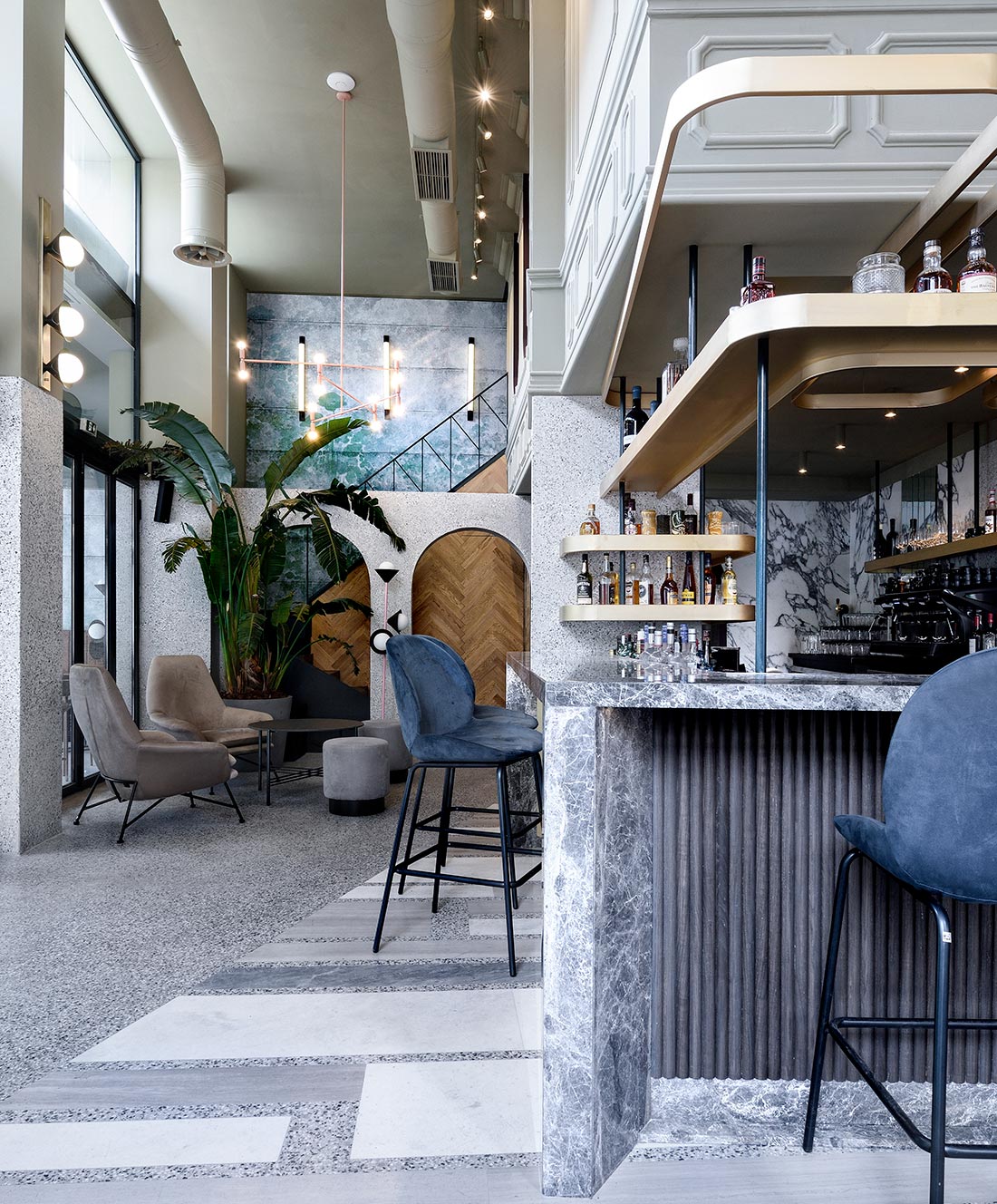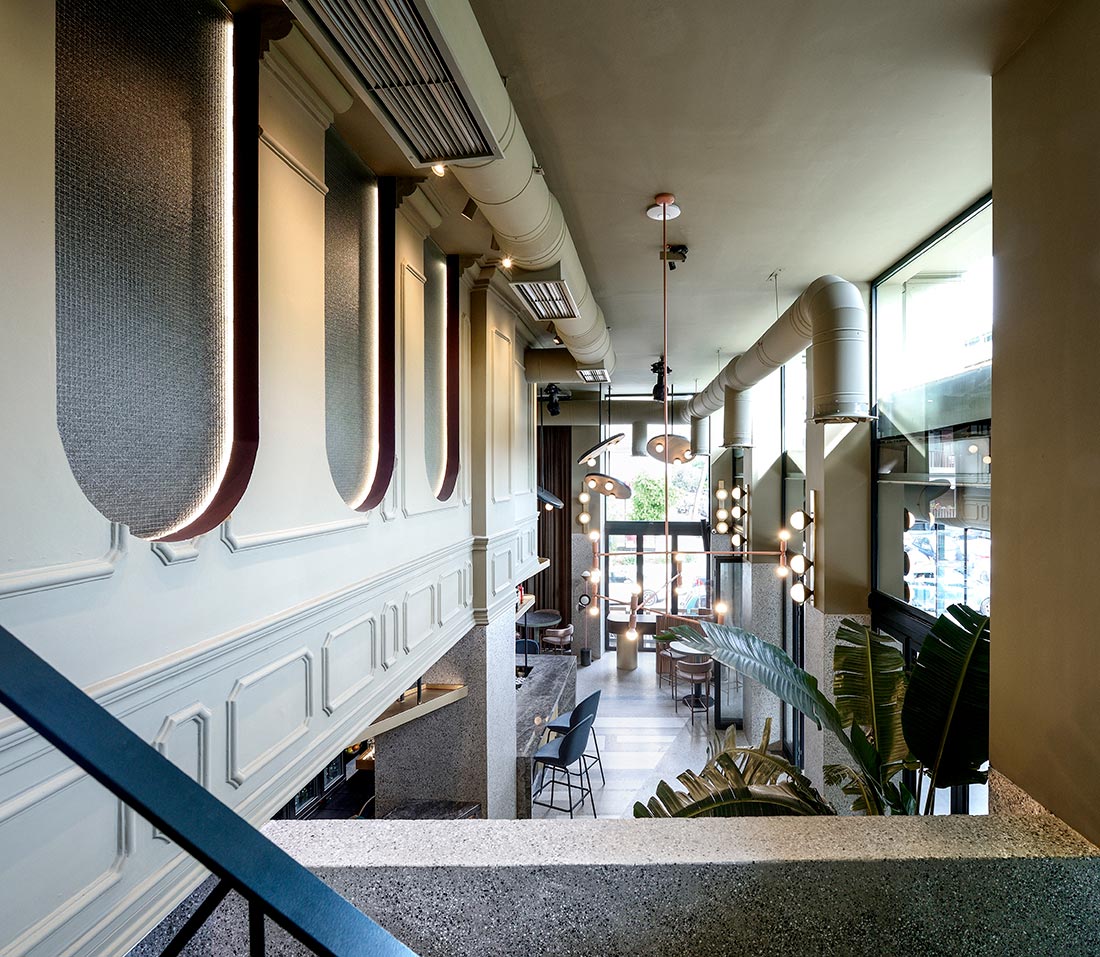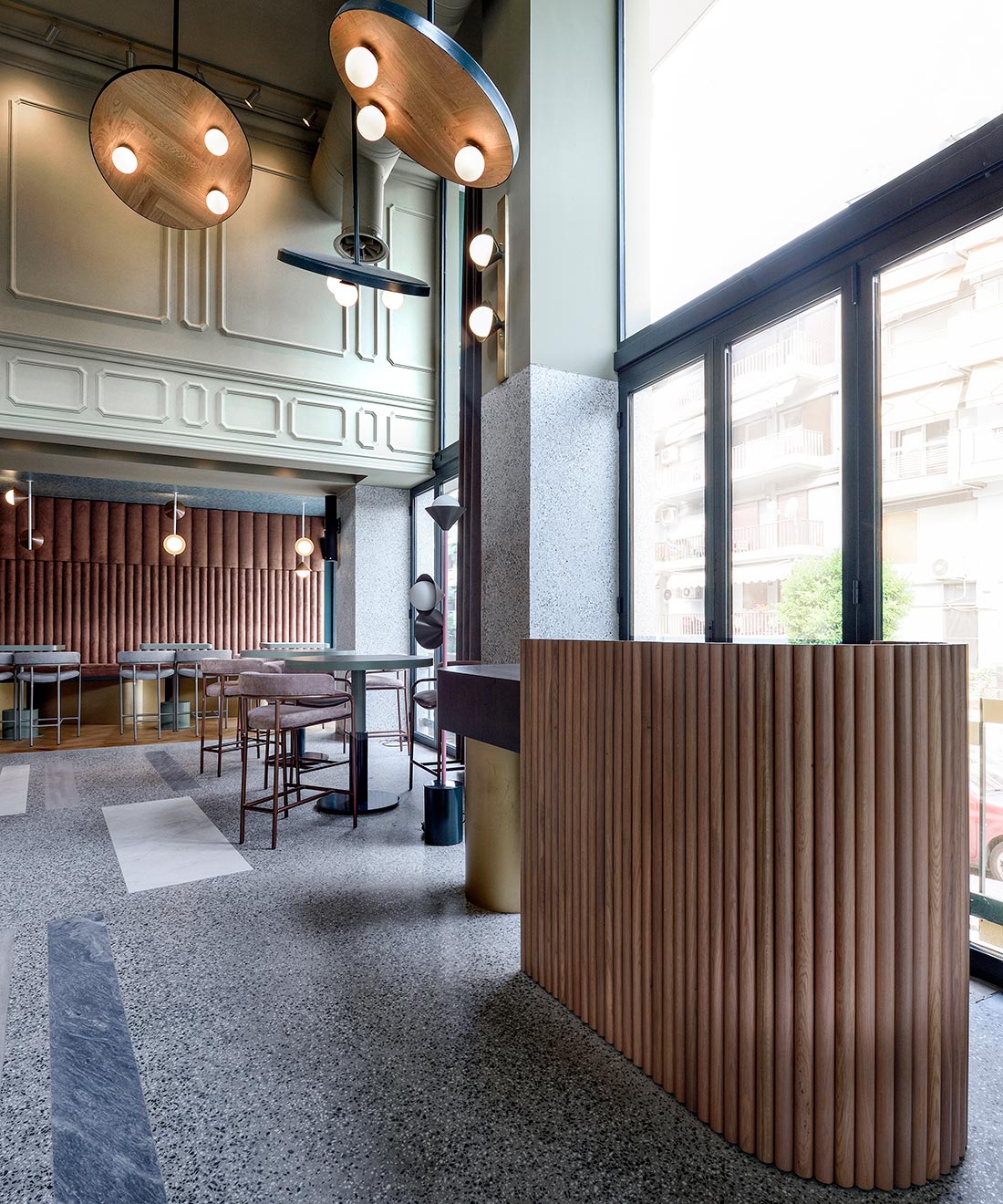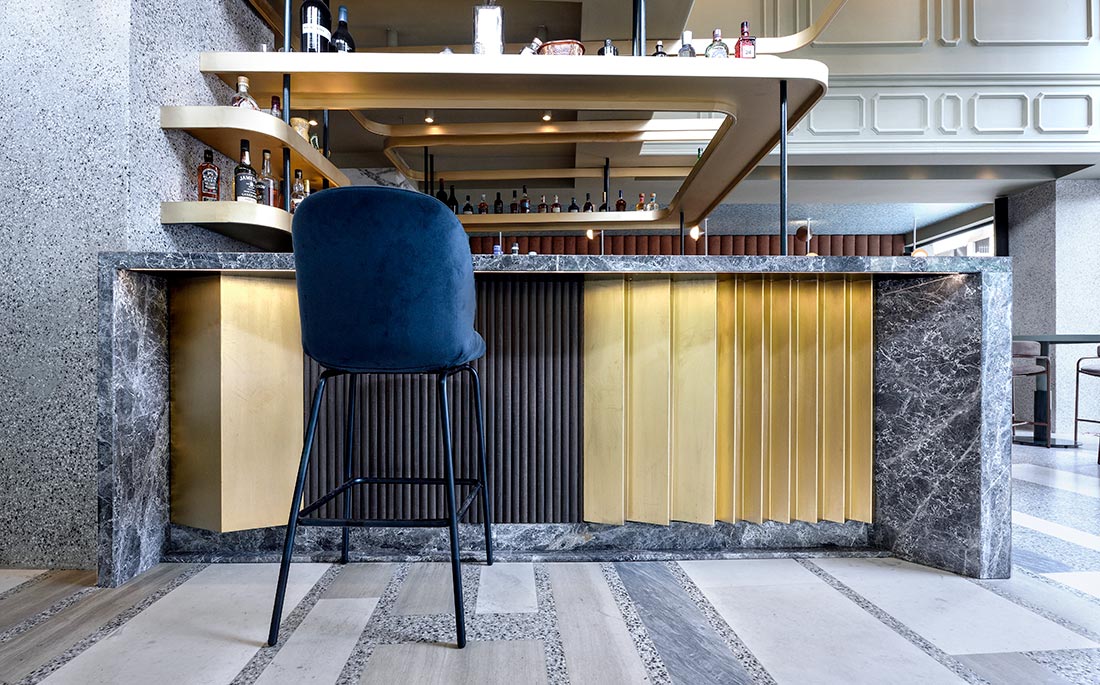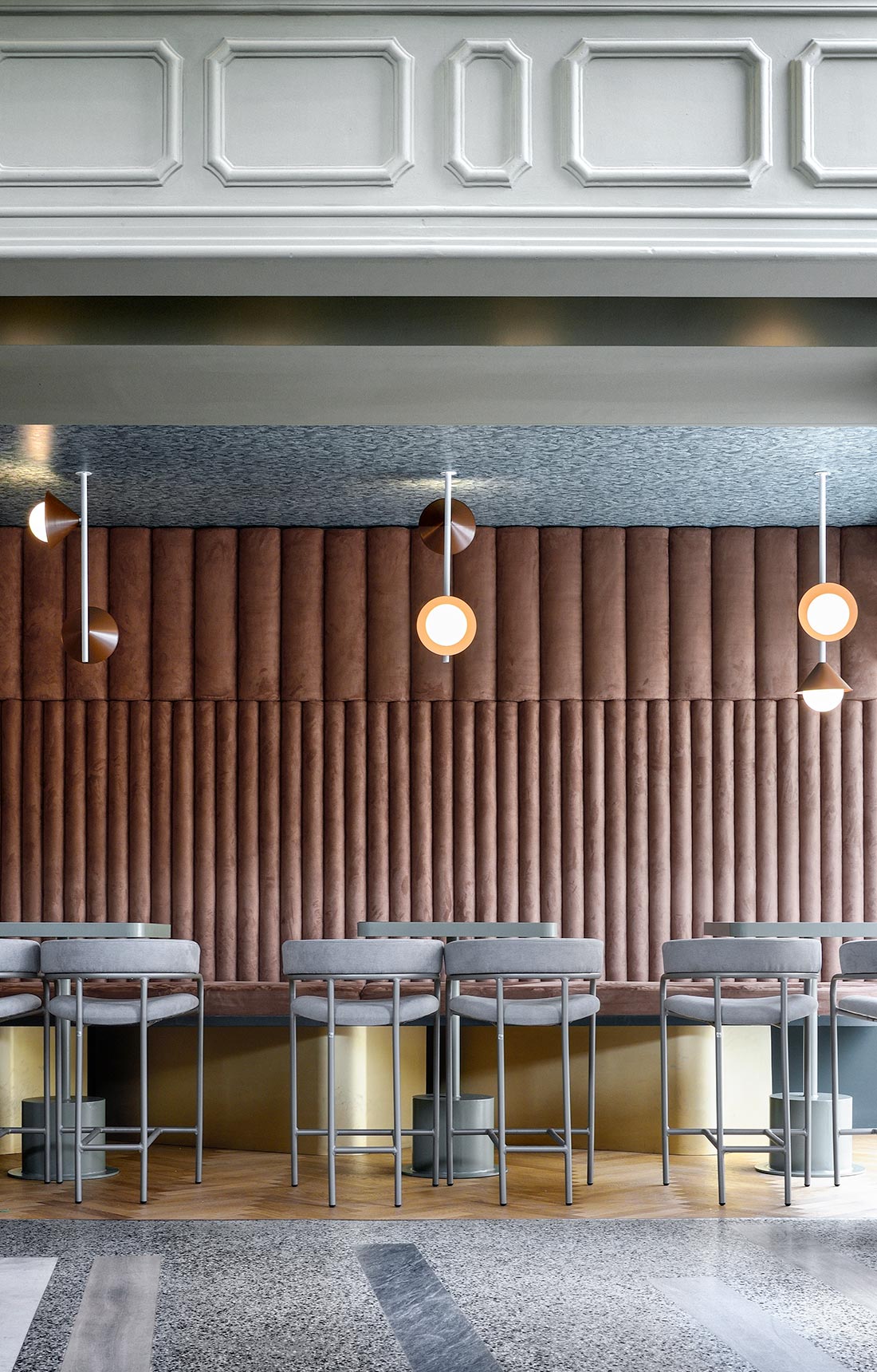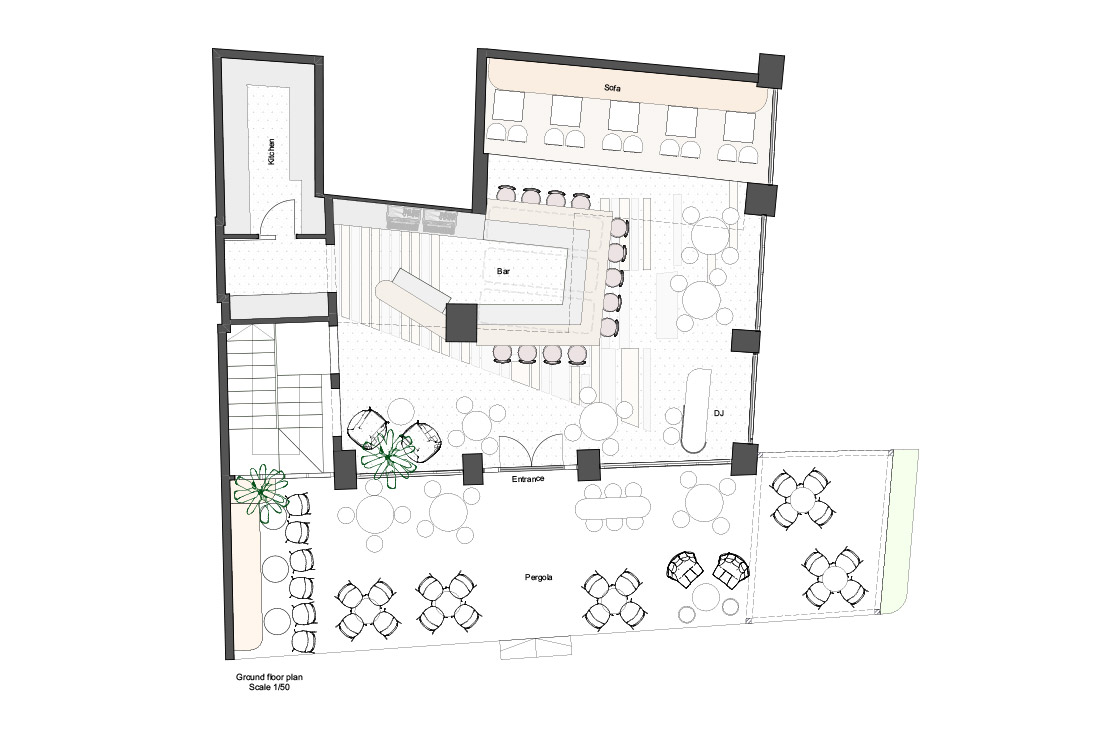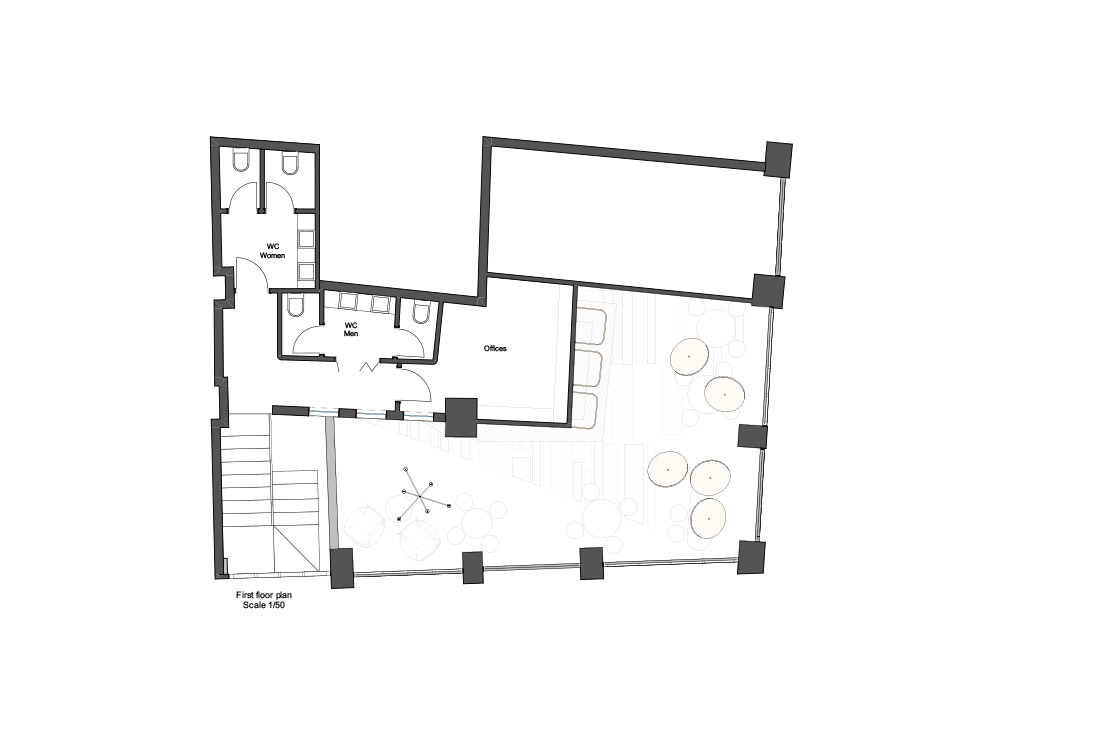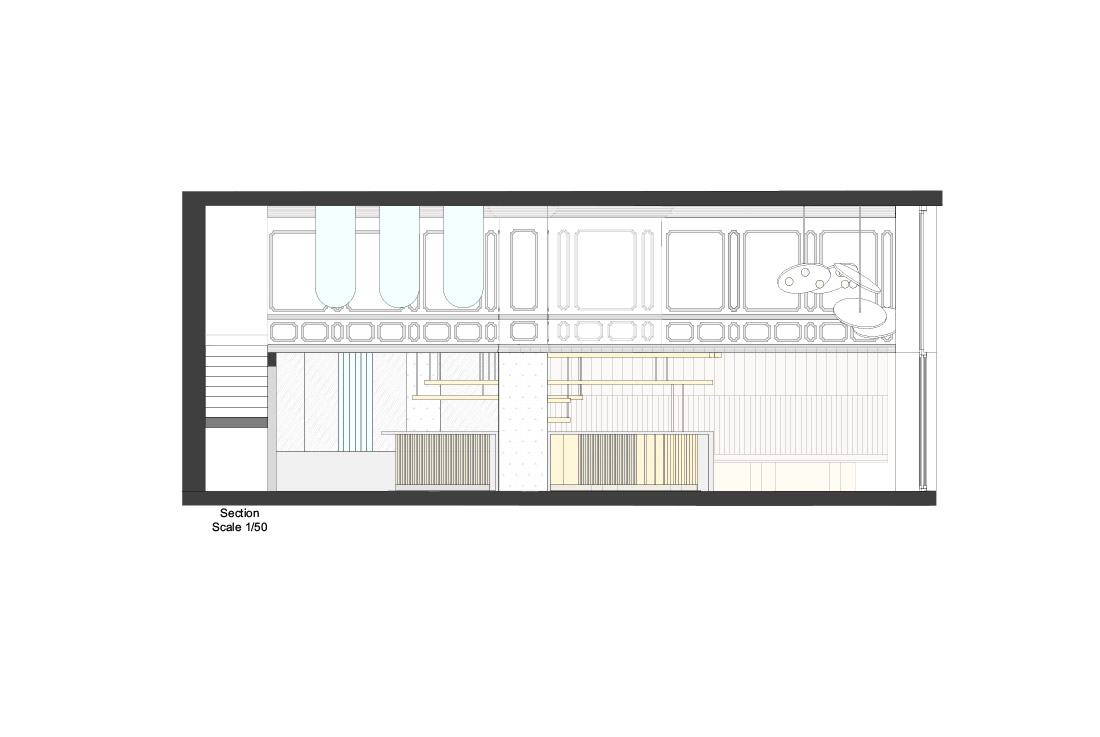 Credits
Authors
Ark4lab; George Tyrothoulakis, Evdokia Voudouri, Papakostas Giannis
Photos
N. Vavdinoudis, Ch. Dimitriou, studiovd.gr
Year of completion
2019
Location
Thessaloniki, Greece
Site area
120 m2
Project Partners
Rizakos, Tsiklioti, Mexil, Lightcookie, Ikofarben
Related Posts
Powered by