Within National Judicial Reform Strategy as one of the Judicial Authorities which was performing court activity in a residential building at central city zone for more than 20 years, Misdemeanor Court Pančevo was intended to be relocated to the border of its perifery.
Thereby, conditions for design and construction of Judicial Authority Building were enabled on cadastral plot as building land for public administration use.
Concerning characteristic plot position, two of its sides form the corner along the European International Route E70 and access road for family houses, other two along the family house and school sports courtyard, building pulls – back from plot and construction lines of former Old Footwear Factory building on which place is today.
That is why at the same time was possible to design secure and comfortable building access zone and view its architecture characteristic for judicial facility.
In that sequence, at the same time is anchored and above ground of compact and regular but character, constituted and simplified volume which is transparent to necessary extent in a way to reflect rural landscape of its surroundings environment on city periphery.
That is why appears as democratic entity of public facility institutional modernity of new reality which presents, its principles and objectives concerning improving the delivery of justice – independence, impartial and quality, competence, responsibility and efficiency.
What makes this project one-of-a-kind?
Simplicity, freshness and asceticism at the same time in function and expression in regard to meaning of `institutional` which appears in a way to respect context of its surroundings.
Text provided by the architects.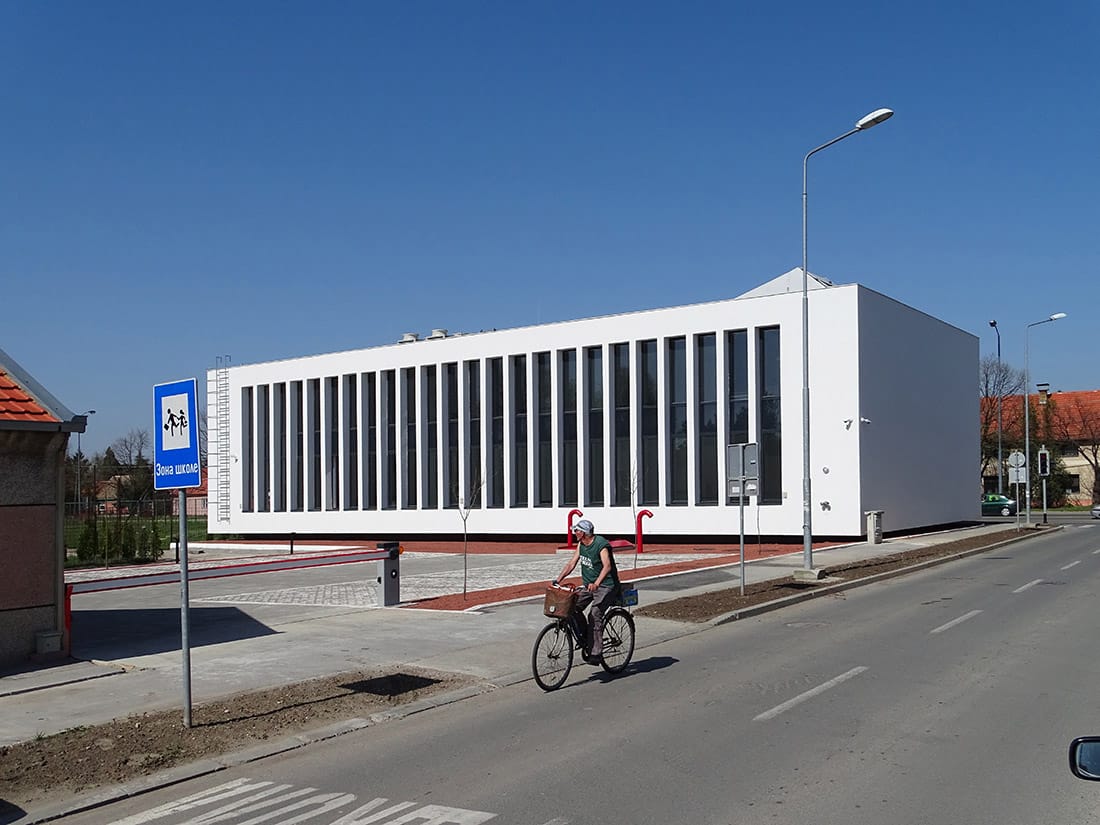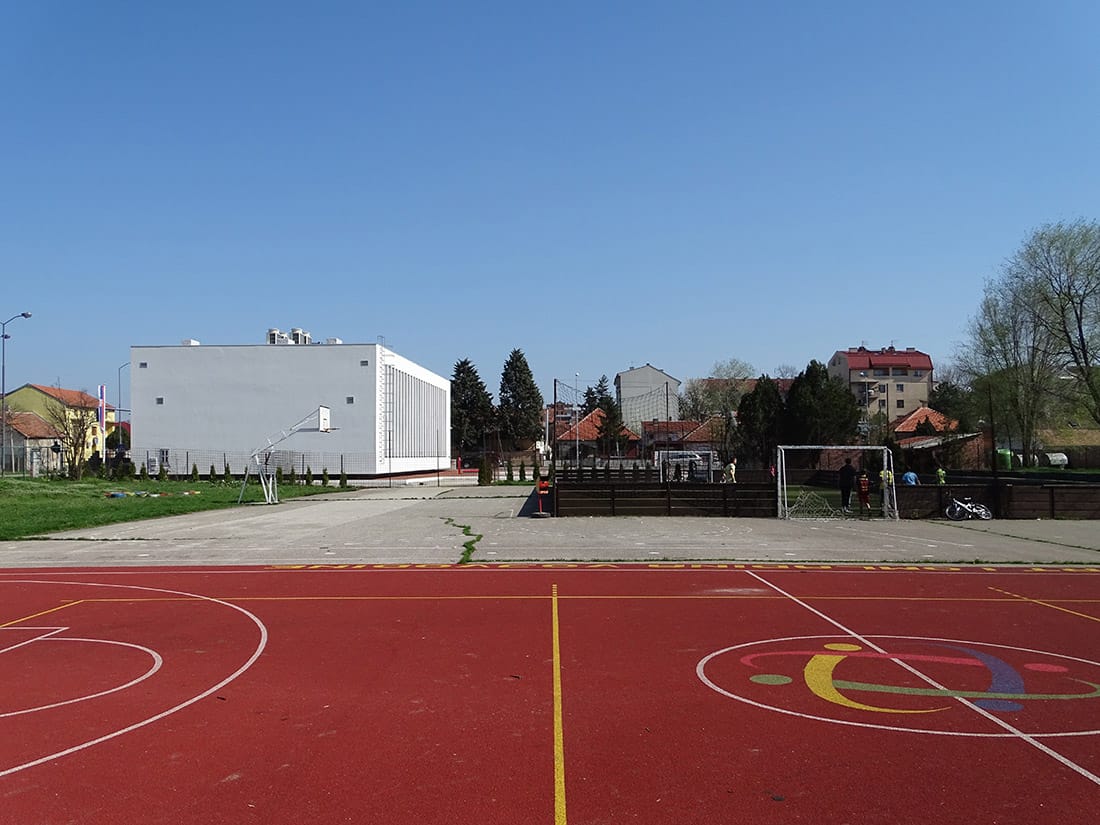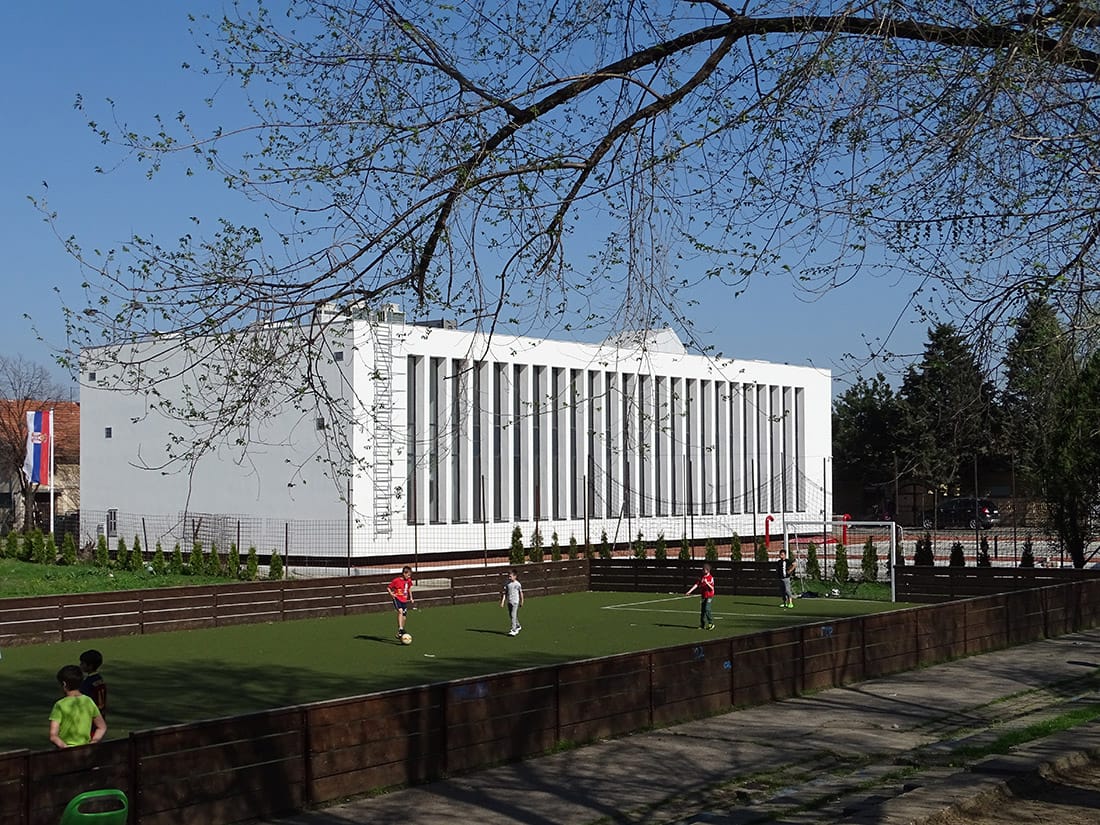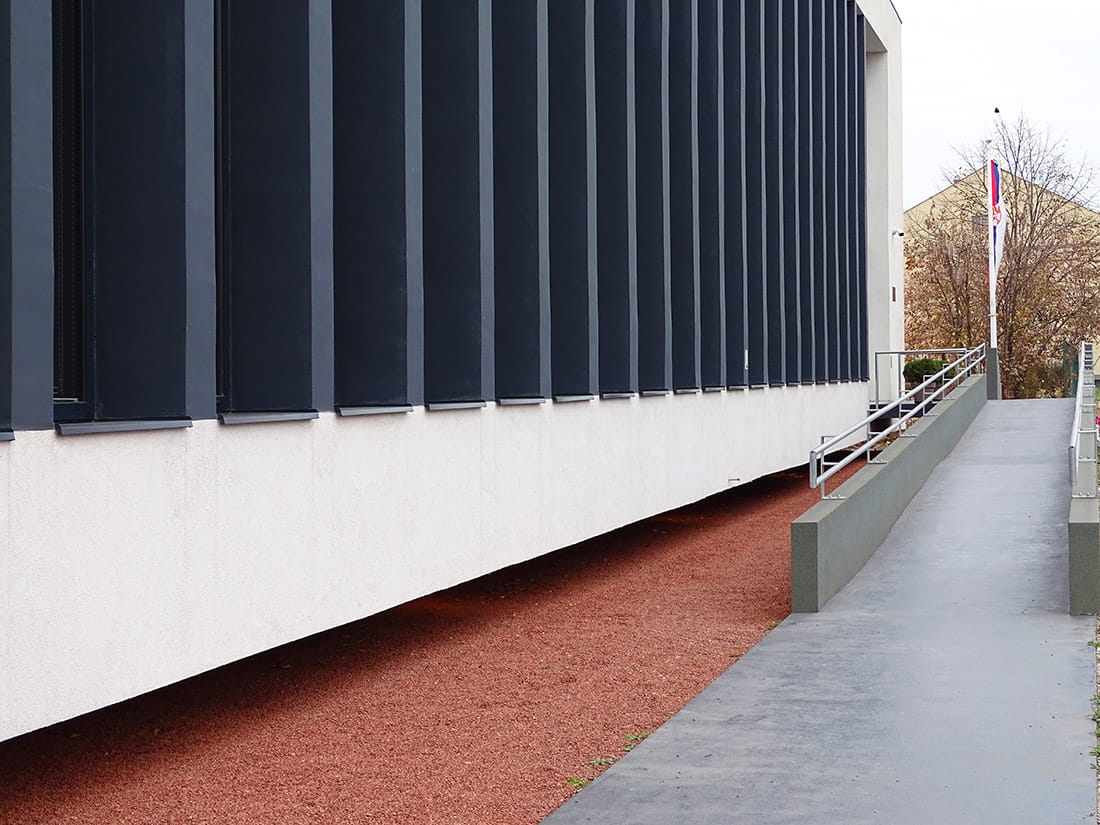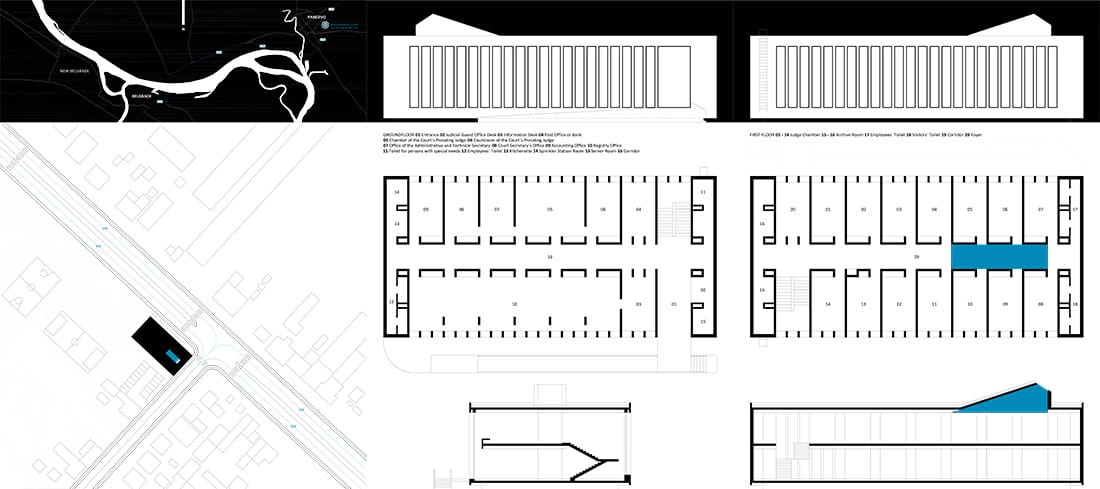 Credits
Architecture
Zoran Abadić, Jelena Bogosavljević; 1X2STUDIO
Client
Ministry of Justice – Misdemeanor Court Pančevo
Year of completion
2018
Location
Pančevo; Serbia
Area
Total area: 1.043,17 m2 (gross), 897,52 m2 (net)
Site area: 1.191,00 m2
Photos
Zoran Abadić
Related posts
Powered by