A traditional barbershop, designed exclusively for men, receives a facelift once it changes location by implementing a new and fresh concept.
The most relevant aspect of a barbershop is the activity itself, the show offered by expert barbers. Therefore, the whole space was organised in such a manner so that it emphasizes the working area: it occupies the center of the room and is formed of the barbers table and a waiting bench. A mirror suspended above the table highlights the artistic process that can also be admired by pedestrians.
A strong contrast is created by joining together the existing materials' roughness and the delicate texture of the new elements. The technical atmosphere generated by this association among rough and smooth illustrates the nature of the activity, taking place.
The 'backstage' area is designed strictly from a functional point of view with simple yet resistant materials such as OSB that also manages to bring warmth to the space.
What makes this project one-of-a-kind?
Focusing on the activity itself, the interior design was conceived in a unique way where the working area is centrally disposed emphasizing barbers` work of art.
About the authors
Atelier MASS is an architectural studio based in Cluj-Napoca (RO), established in March 2011. It was formed by four friends, former colleagues who shared the passion for projects that expand the boundaries of professional practice. Their design work seeks open collaborations with people from other fields to achieve better solutions in different architecture related areas. Their guideline is the common interest in researching the Romanian urban environment and identifying small-scale ways to improve it.
Text provided by the authors of the project.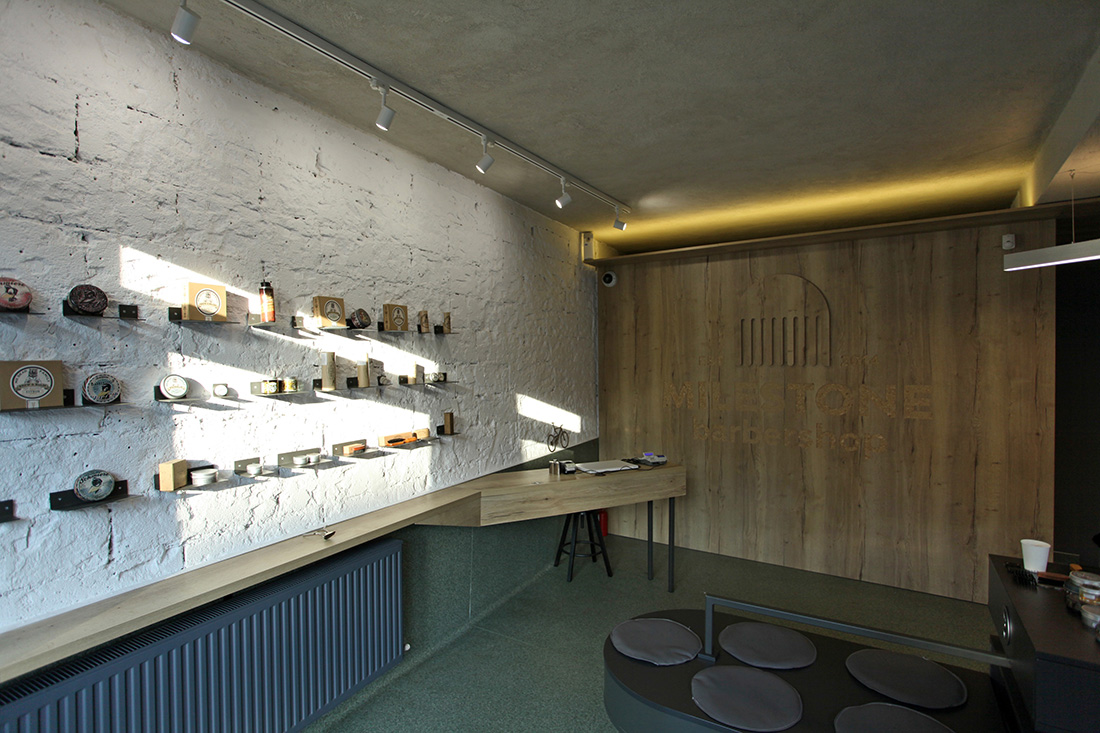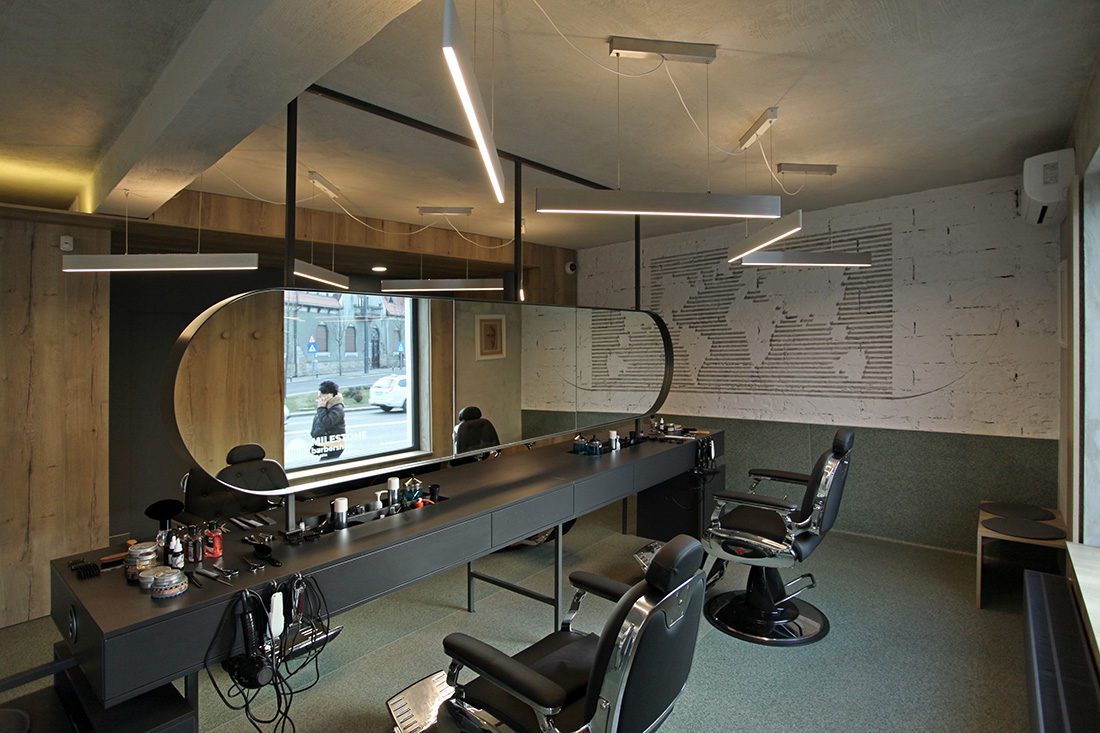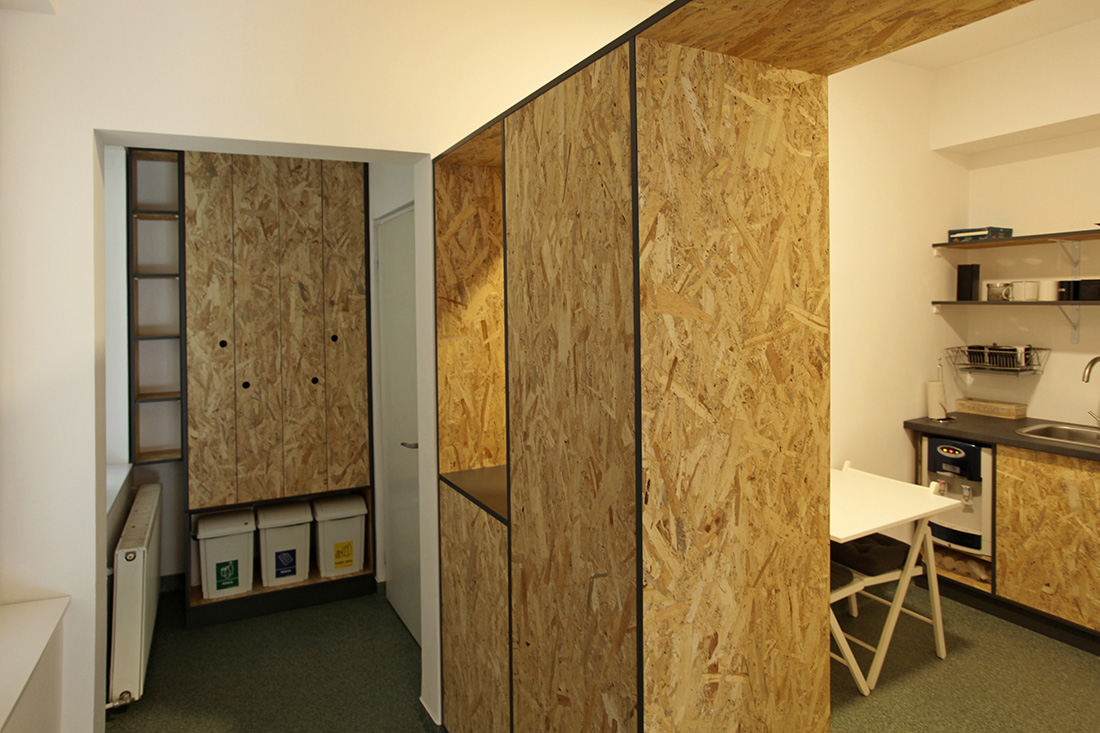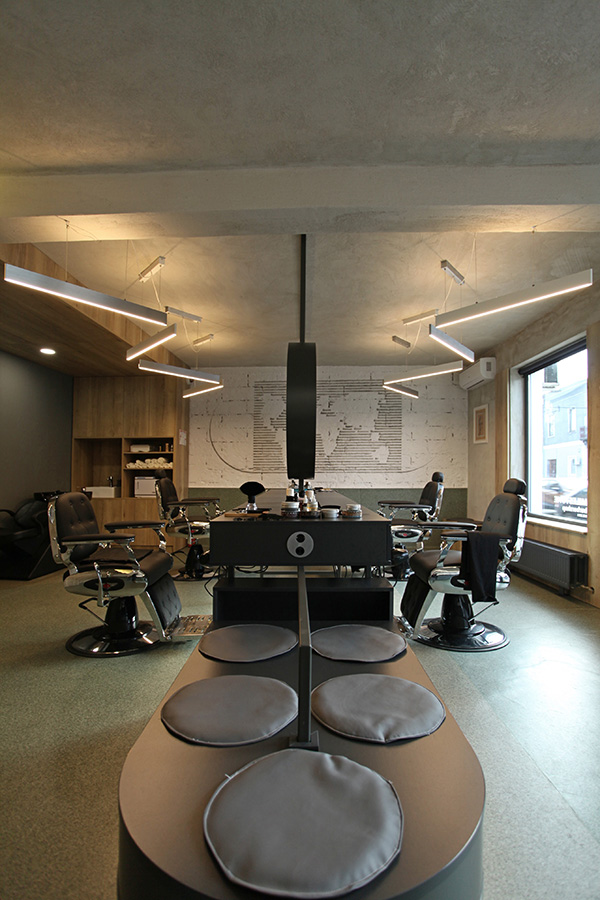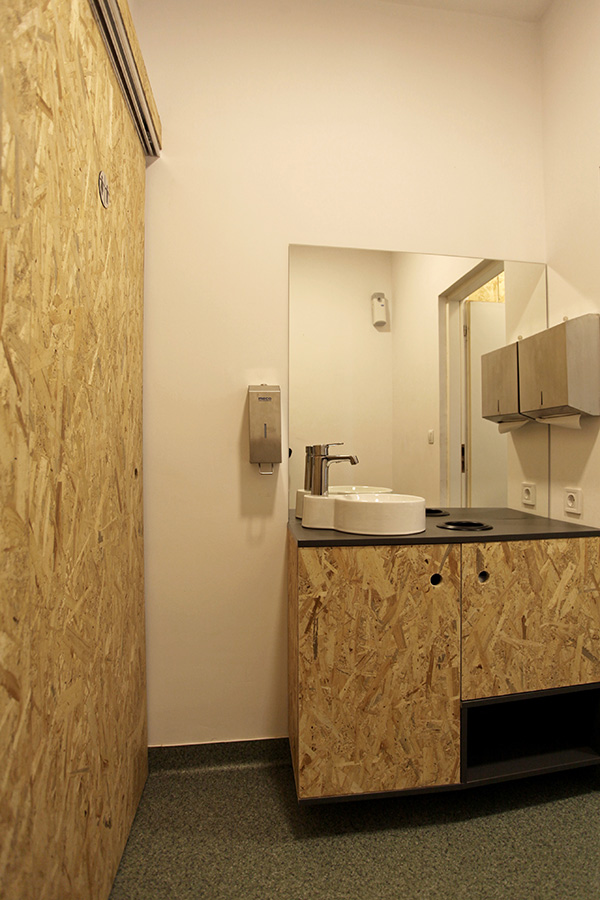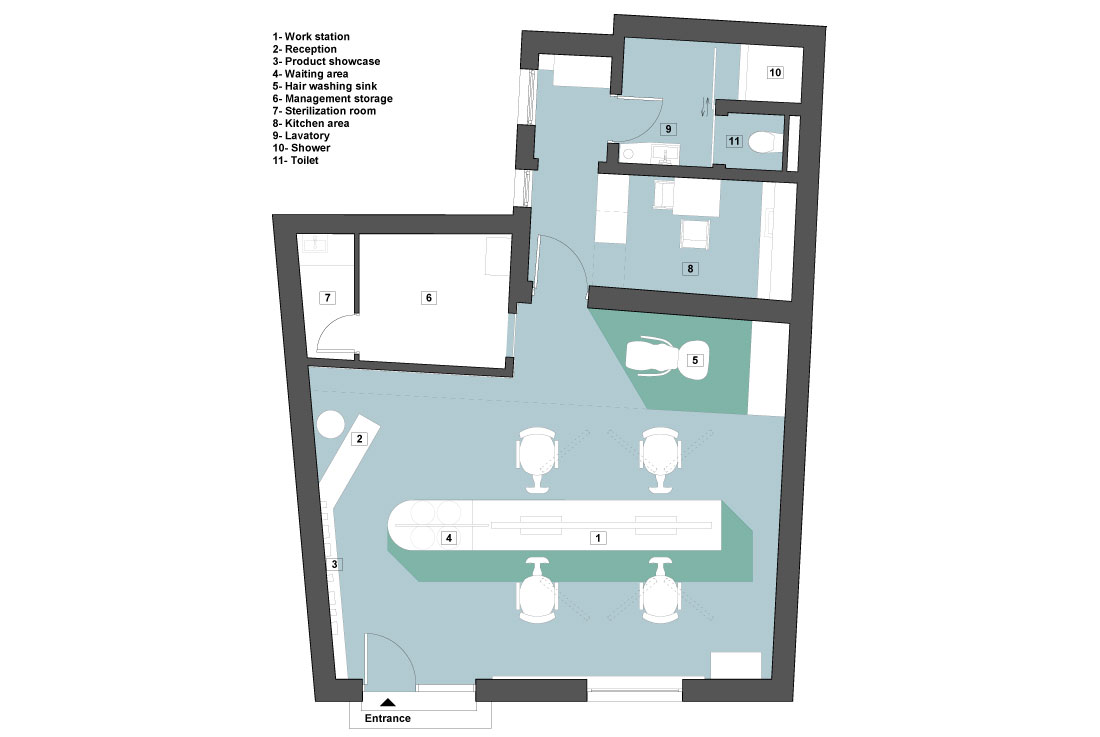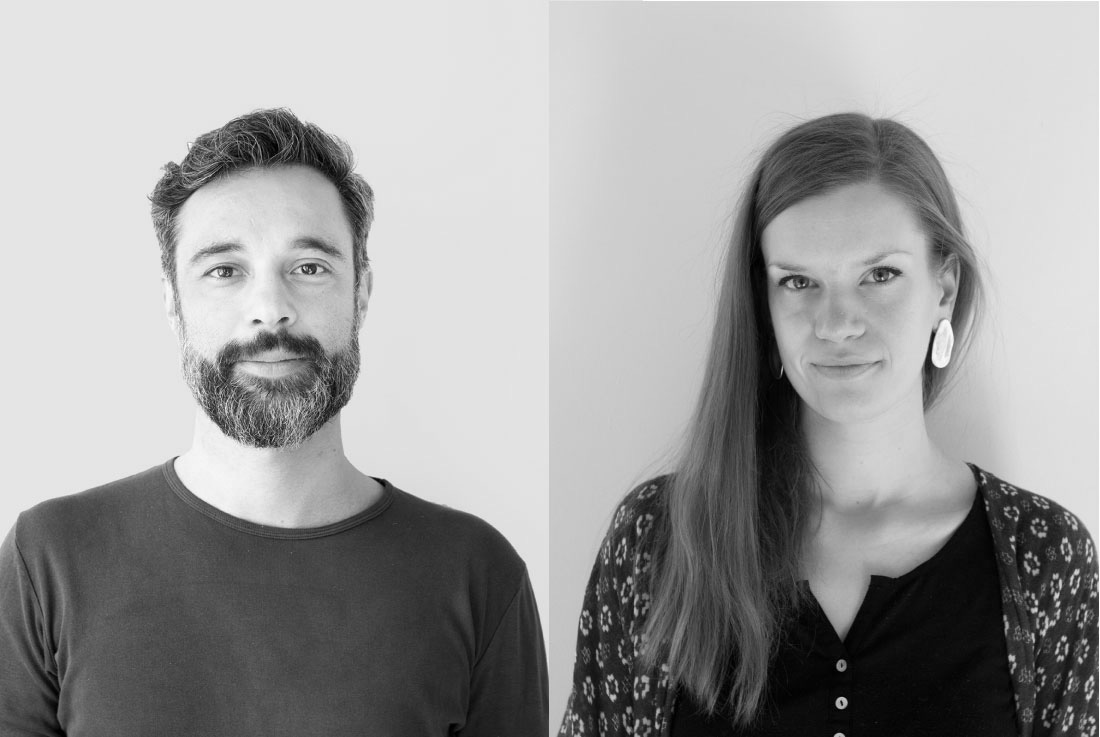 Credits
Interior
Atelier MASS; Marius Cătălin Moga, Roxana Udrescu
Client
Milestone Barbershop
Year of completion
2018
Location
Cluj-Napoca, Romania
Total area
61.15 m2
Photos
Marius Cătălin Moga
Project Partners
OK Atelier s.r.o., MALANG s.r.o.
Related posts
Powered by