The interior designers of Casa do Passadiço, Cláudia and Catarina Soares Pereira designed the new Aquazzura store in Milan, located in Via Sant´Andrea. The designers found its inspiration in the 70´s italian design and architecture and designed all the interiors to its most details, all custom made exclusively for this project, using top-level craftmanship and noble and sophisticated materials: the rare burgundy and grey french marble floor, the tented-shape ceiling (the stripes are recurrent features of the brand that found its inspiration roots in the florentine Basilica of Santa Maria Novella) and the golden brass wall covered of thousands of hand-cut golden scales, creating a pattern that is reminiscent of the gold pineapple ( iconic symbol of the brand) the pink hue present in the glossy lacquer panelling walls, the niches upholstered in pink silk moiré fabric, the golden brass shelves, the velvet sofas, the woven wool carpet, the black and white marble corridor floor and the mouth-blown Murano glass chandelier, all harmoniously combined to conceive an intimate luxurious parlour and resulting in a balanced use of contemporary elegance and luxury.
What makes this project one-of-a-kind?
Neo-modern lush meets 70´s italian design; the boutique blends contemporary elegance with luxury, mirroring the charming milanese style.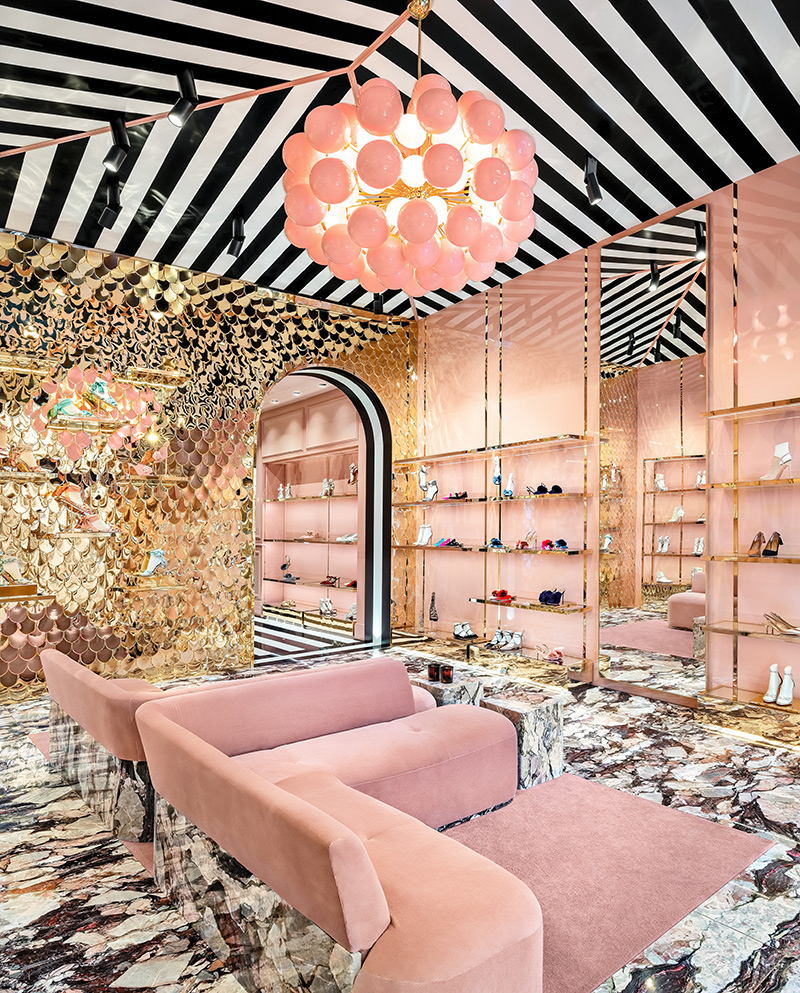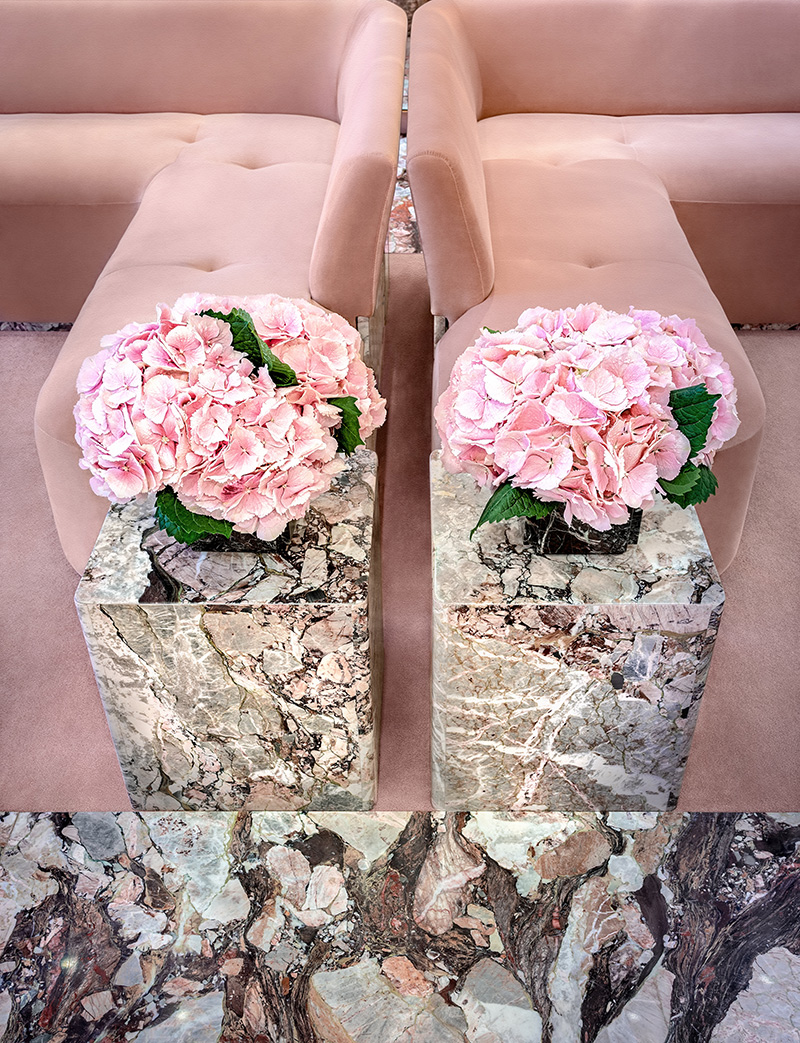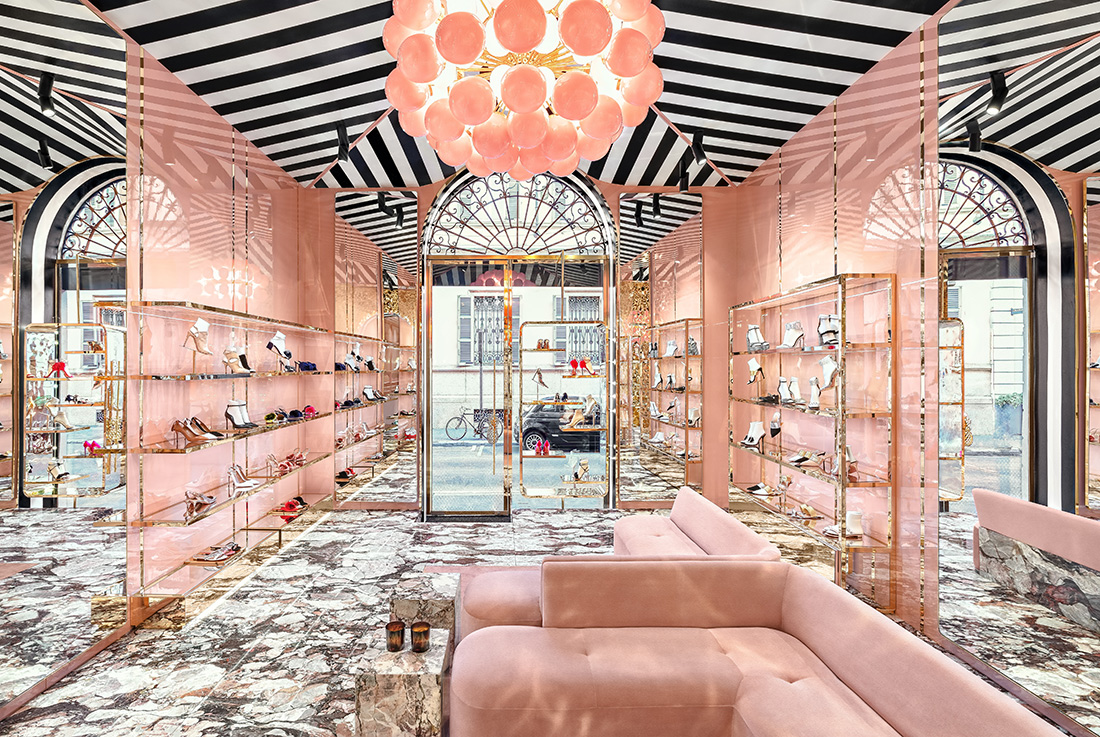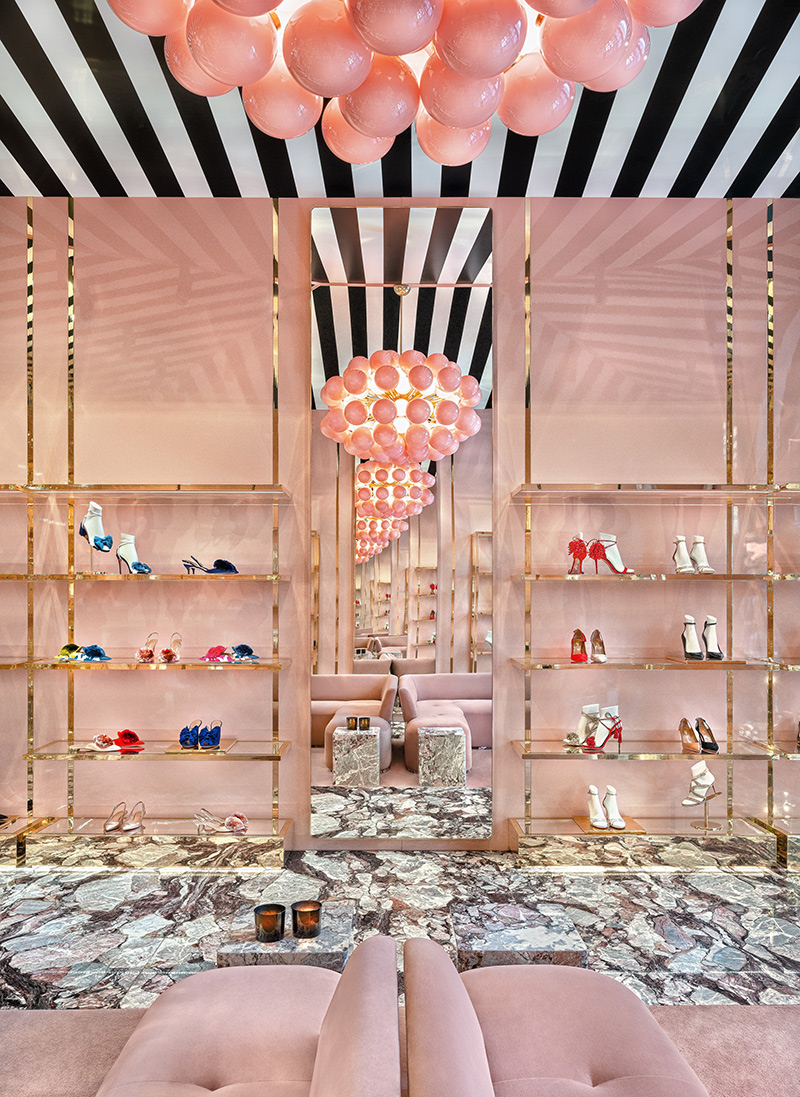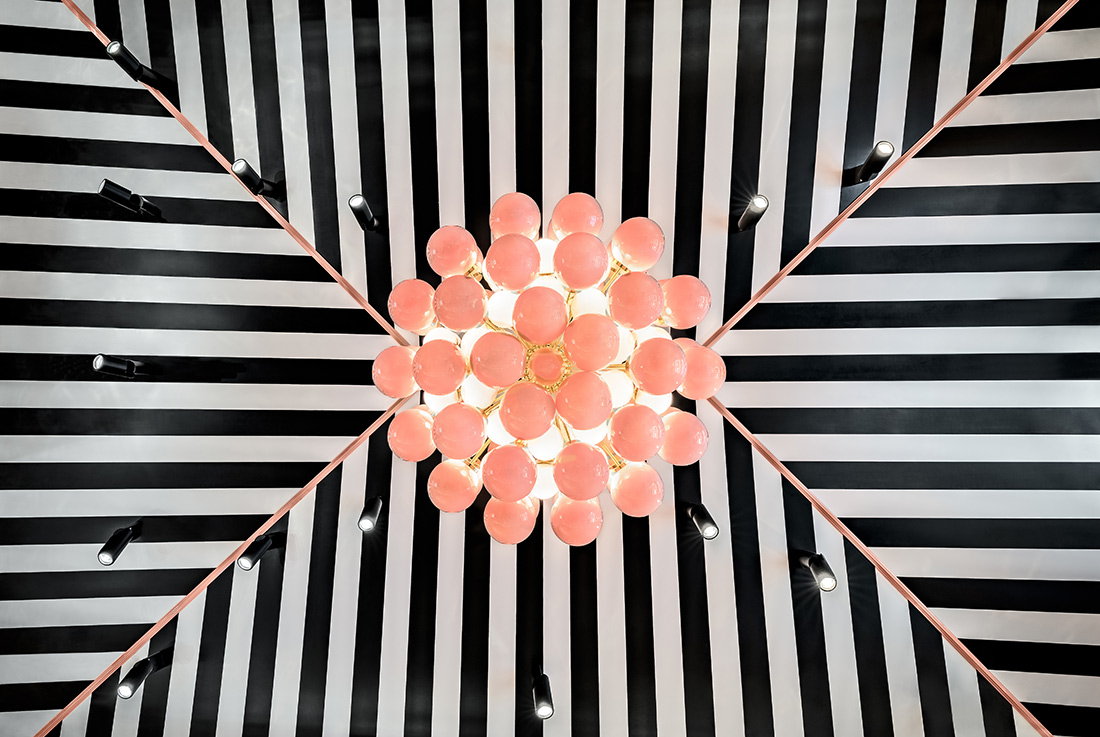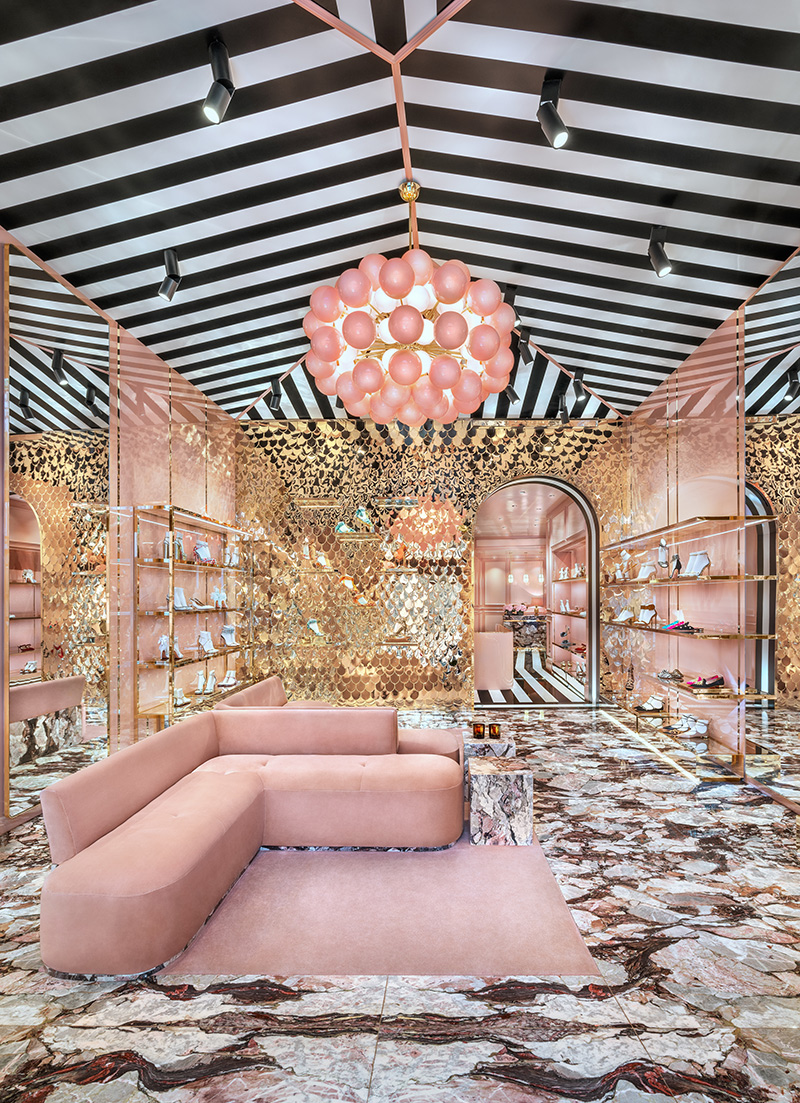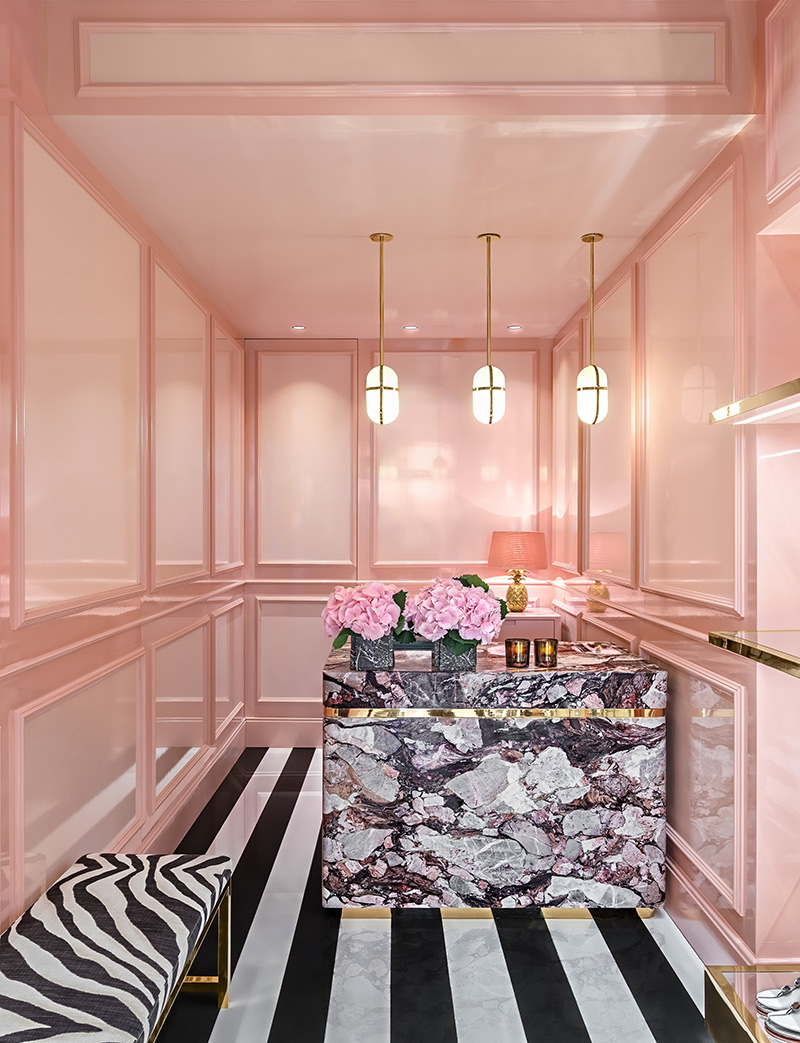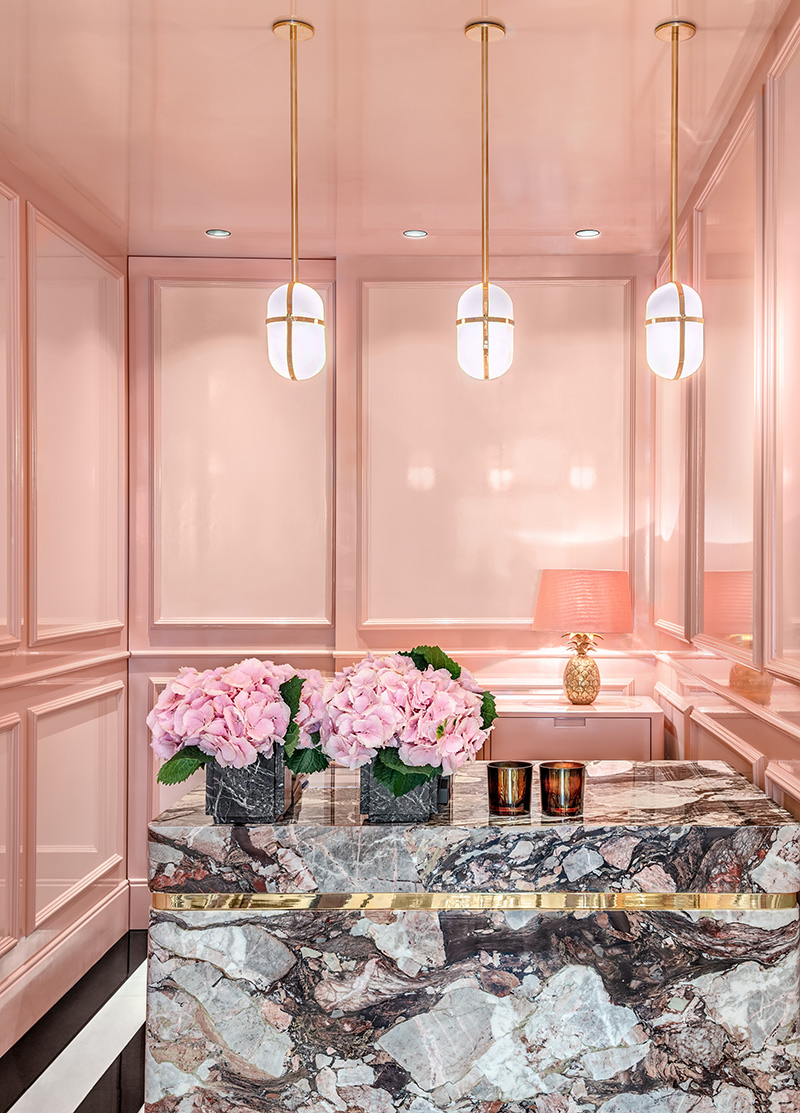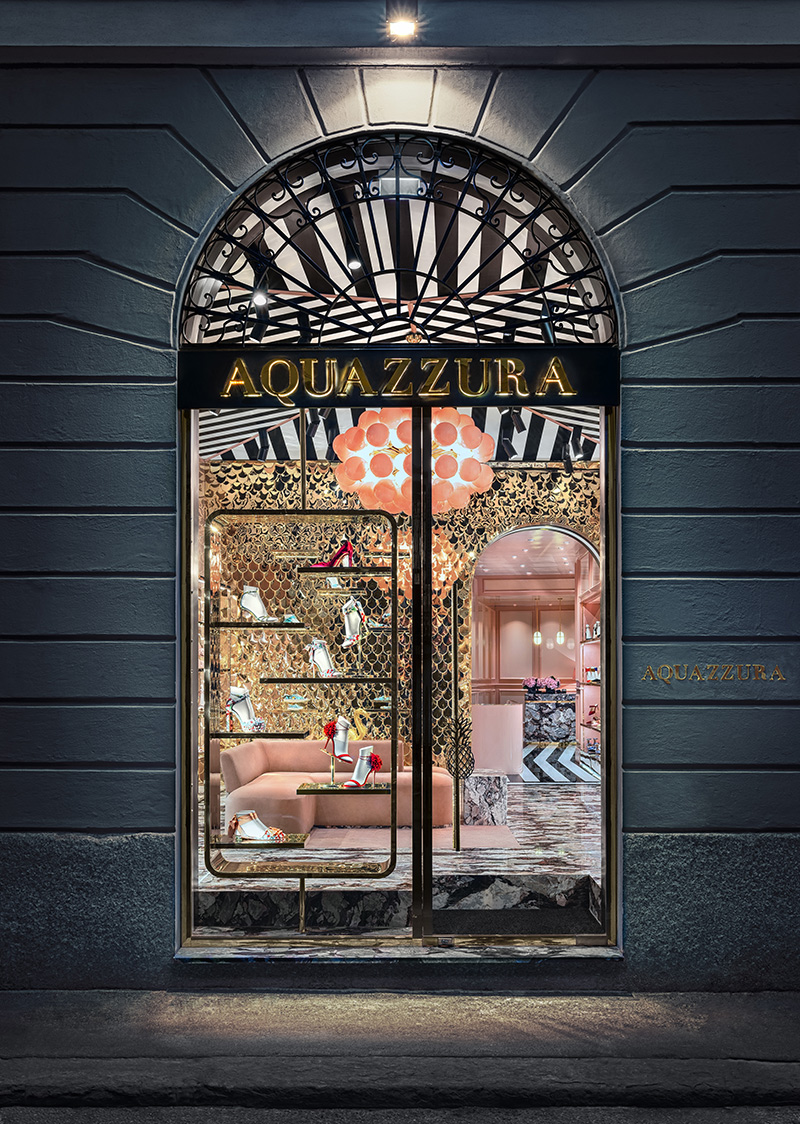 Credits
Interior
Claudia and Catarina Soares Pereira
Client
Aquazzura
Year of completion
2018
Location
Milan, Italy
Total area
58 m2
Photos
Francisco Almeida Dias
Project Partners
Casa do Passadiço, interiors
Related posts
Powered by