Perfect Darkness was revealed during Milan Design Week 2019. Elisa Ossino and Josephine Akvama Hoffmeyer have curated a selection of international award-winning design studios who share a passion for creativity and innovation. Each design studio nourishes exceptional heritages built on time-honoured know-how representing the epitome of Perfect Darkness. In the apartment located in the heart of the vibrant Brera district of Milan, we welcome you to experience a home rooted in a love of refinement and details. The design studios, and the cultural values they embody, blend tradition and innovation with authenticity and integrity. With Perfect Darkness, the vision of Danish creative director of File Under Pop Josephine Akvama Hoffmeyer and Italian architect and designer Elisa Ossino was to create an apartment installation bringing innovation with the introduction of a new concept: the use of tiles at the centre of the project as an element of connotation of all the environments. Elisa Ossino Studio designed the interiors of the apartment.
What makes this project one-of-a-kind?
The quintessential feature of this restructuring project is the tile, featured in every room of the space. The other central feature of the project is the use of geometric patterns running through various rooms with variations created by the use of different formats, carefully curated furniture and tailor-made furnishings. The choice of colours, in collaboration with File Under Pop, emphasises the vibration of light highlighting the sequence of environments in a continuous transition from darker to brighter spaces. All rooms, characterised by the presence of patterns, colours, lights and sounds, are conceived as individual installations in a process of spatial abstraction.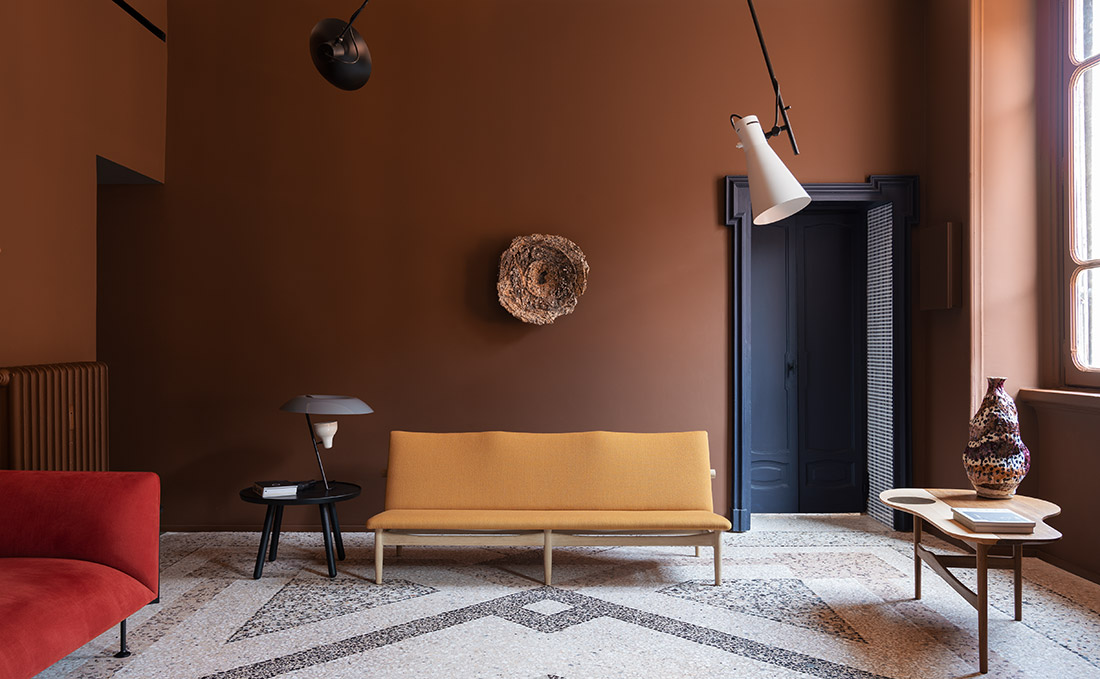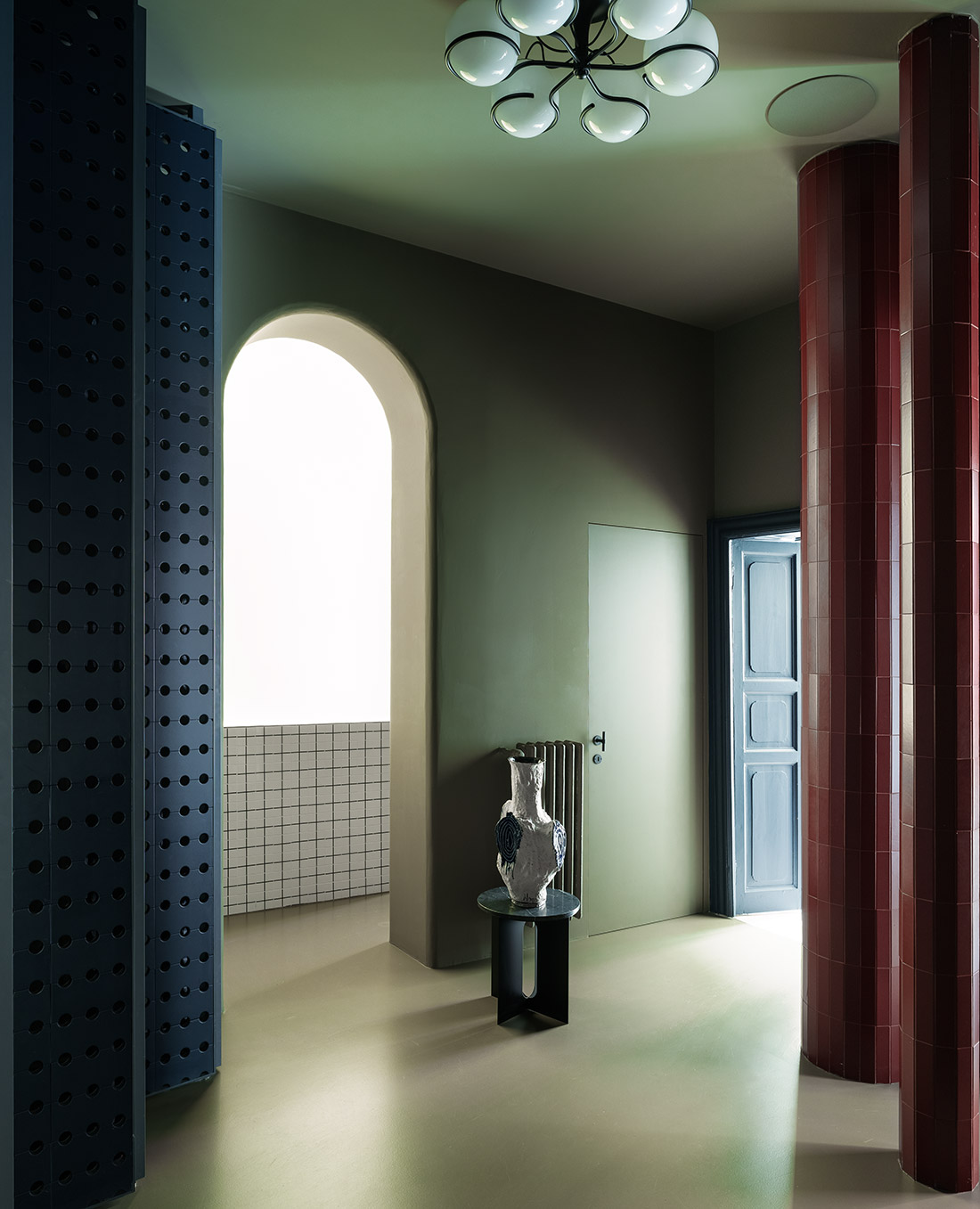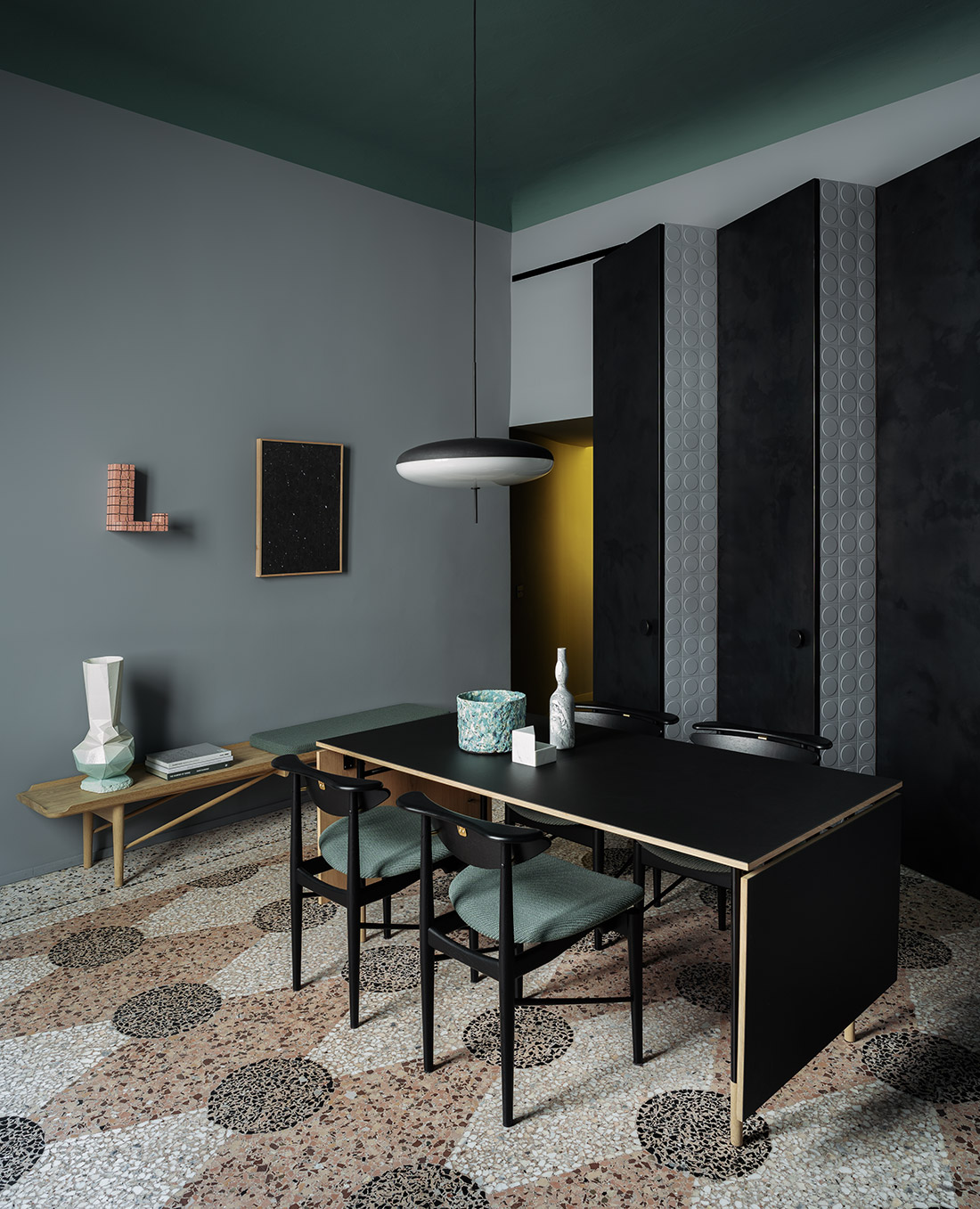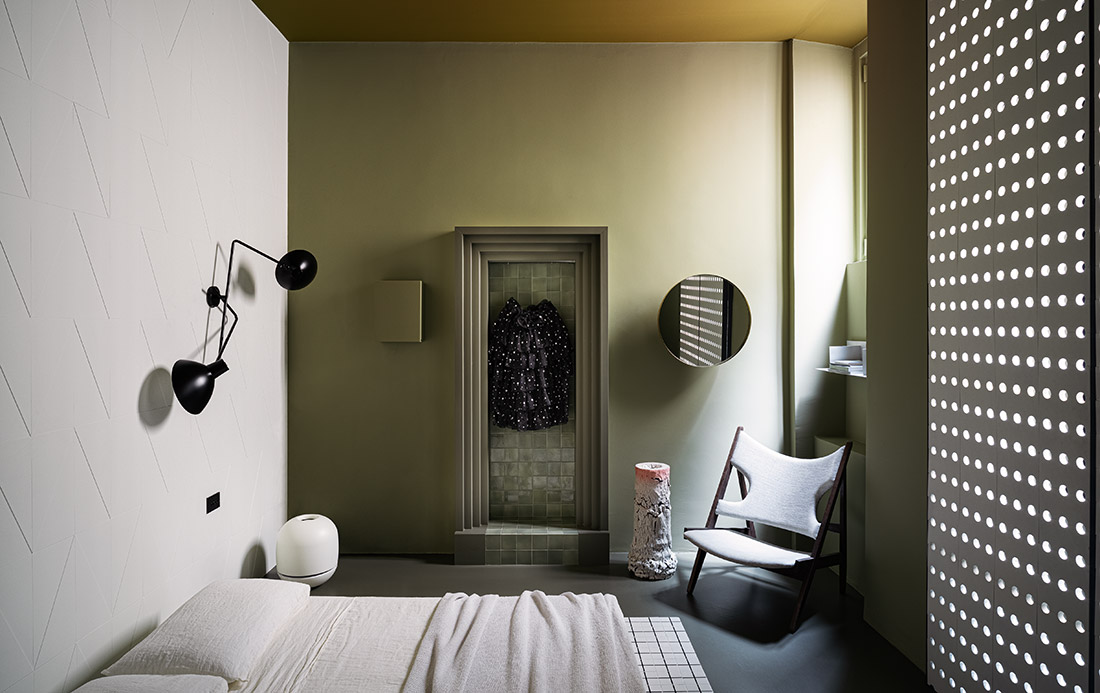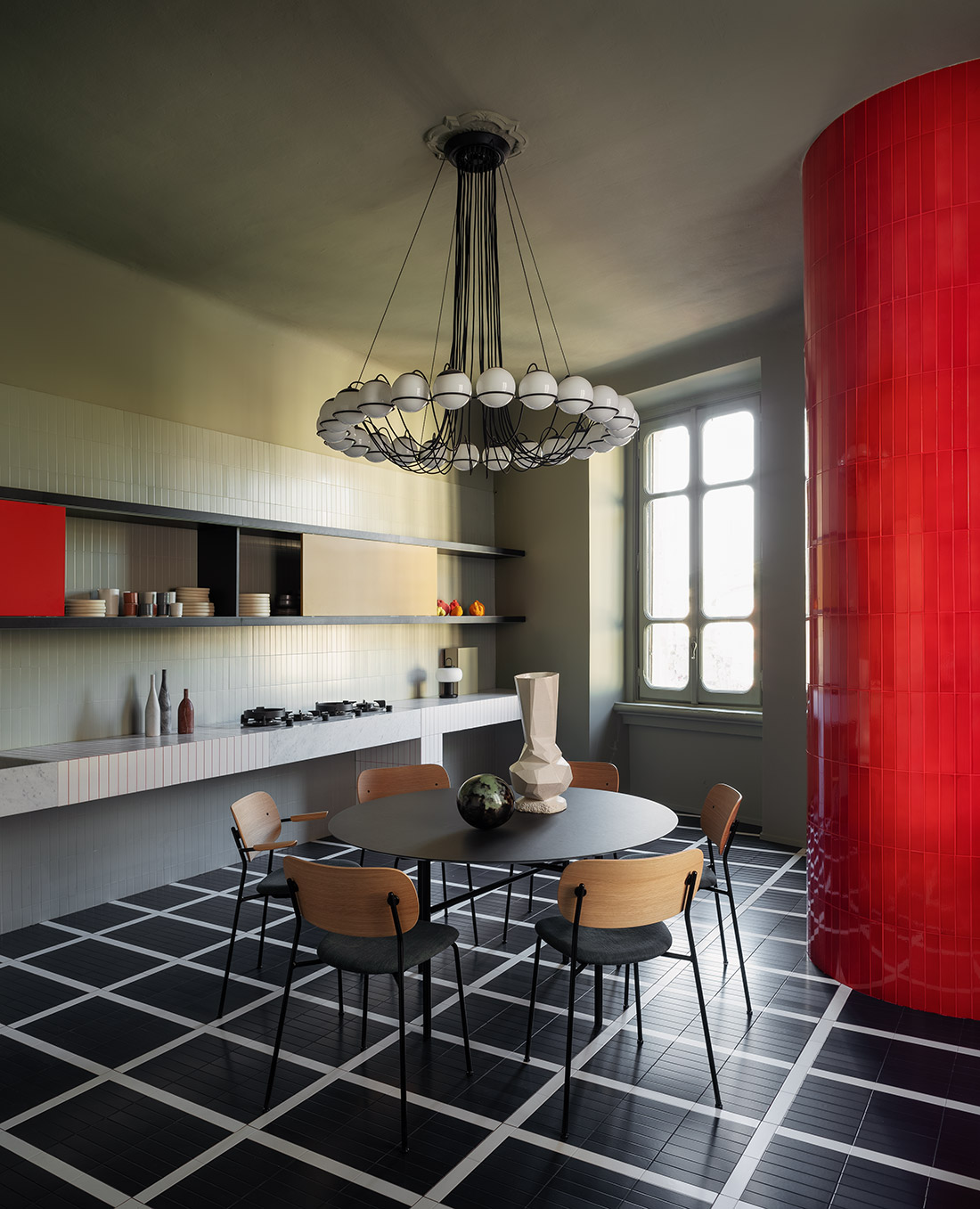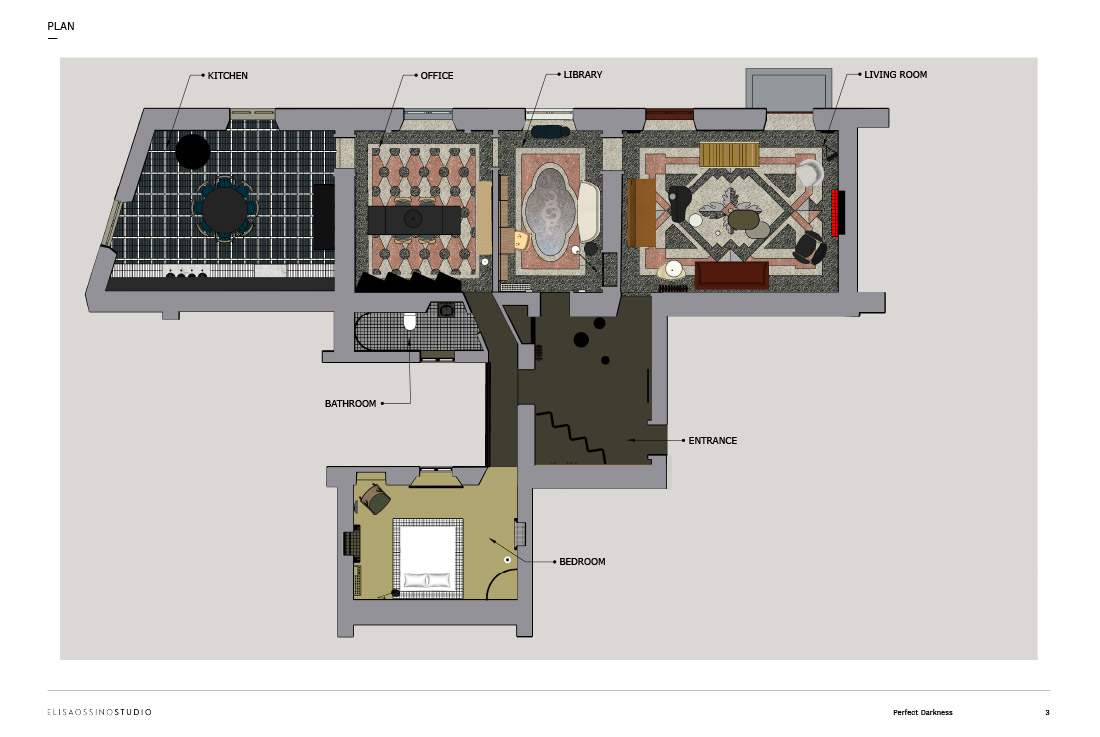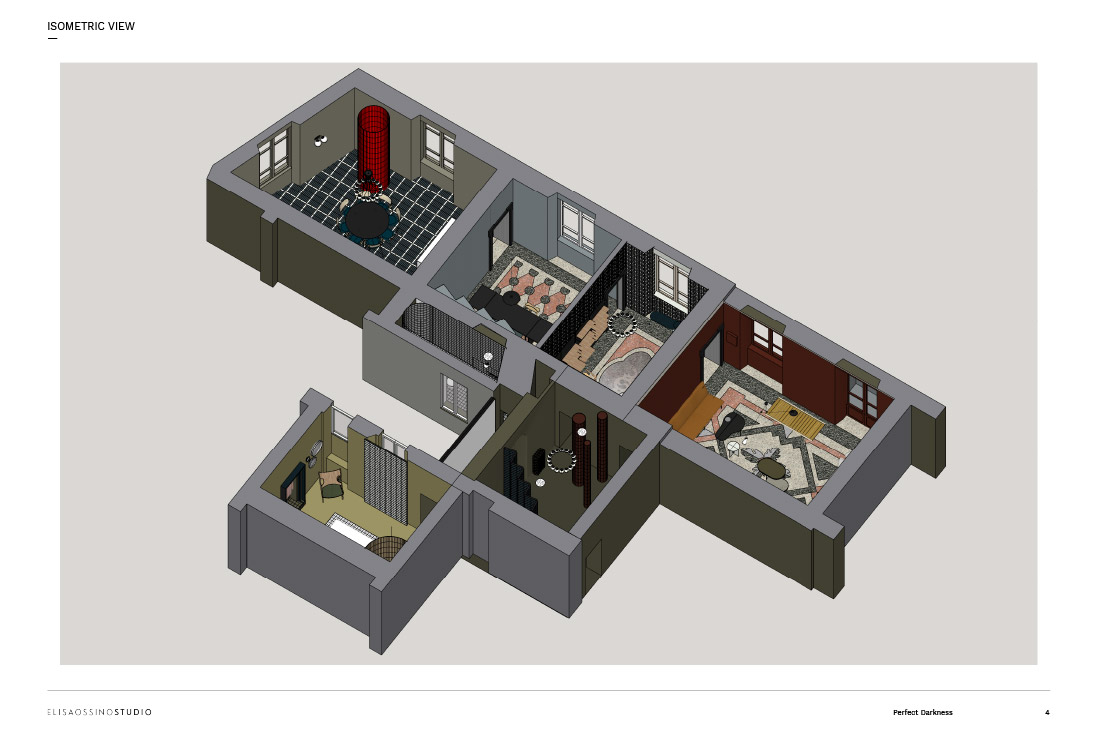 Credits
Authors
Elisa Ossino Studio
Concept by
Elisa Ossino and Josephine Akvama Hoffmeyer
Photos
Giorgio Possenti
Location
Milan, Italy
Year of completion
2019
Total area
145 m2
Project Partners
Impresa Edile MGM, Simone Piva, Artcoustic – Patricia Ljungberg, Christina Neustrup, Astep – Yasmin Edgecombe, De-Tech – Marco Simonetto, FileUnderPop – Josephine Akvama Hoffmeyer, Frama – Johanne Aurebekk, H+O, House Of Finn Juhl – Christian Poulsen, Menu – Line Borella, Officine Saffi – François Mellé, Stine Goya – Angela Etiebet, Tubes – Rossella Fantinato, Spazia Fiori, Boffi – Federica Paleari, De Castelli – Filippo Pisan, Evelina Bazzi, Dresswall, Fantini, Formani, Nesite – Rosanna Liseno, Pitt Cooking, Salvatori
Related Posts
Powered by