During the last 25 years, Sofia has almost doubled its population. In that context the city parks have become crowded and the number and quality of the sports facilities totally insufficient.
The existing tennis courts, built as a sports facility of Sofstroy in 1998, in the Zaimov Park, one of the central city parks, were in a poor condition, left unmaintained since their construction in the 90`s. The sports facility has been entirely closed to the park and therefore invisible from the outside. It only took from the park`s area without really being a part of it.
The main issue of the project was to reconnect the park and the courts. Preserving the existing layout of the courts and the building, two more entrances were added and all three were offset to the inside in-between the courts. Between the courts is a café and a restaurant facing the main alley of the park. A wooden decking covers the entire area between the courts and inside the building. Thus, there is no place in the complex where the inside and outside are rigidly separated. All of the existing trees are preserved; three of them penetrate through the roofs, continuing the concept of avoiding interruption or discontinuity within the surrounding park.
What makes this project one-of-a-kind?
MG Tennis club is a renovation project of an existing sports facility located in "Zaimov" park in the ideal center of Sofia. The main design task was to make interventions through which to turn the attention of the passers-by from the periphery to the inner part of the complex, thus reconnecting the tennis courts to the rest of the park in a mixture of natural and urban elements.
Text provided by the architects.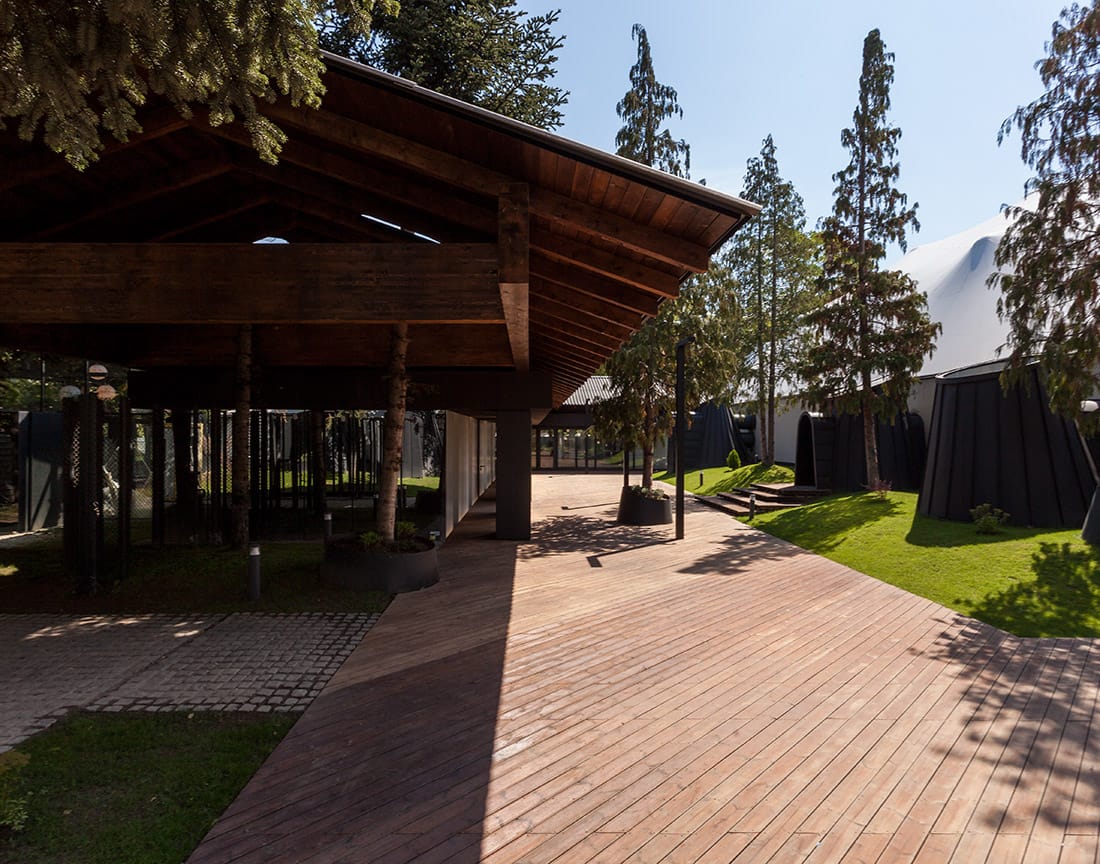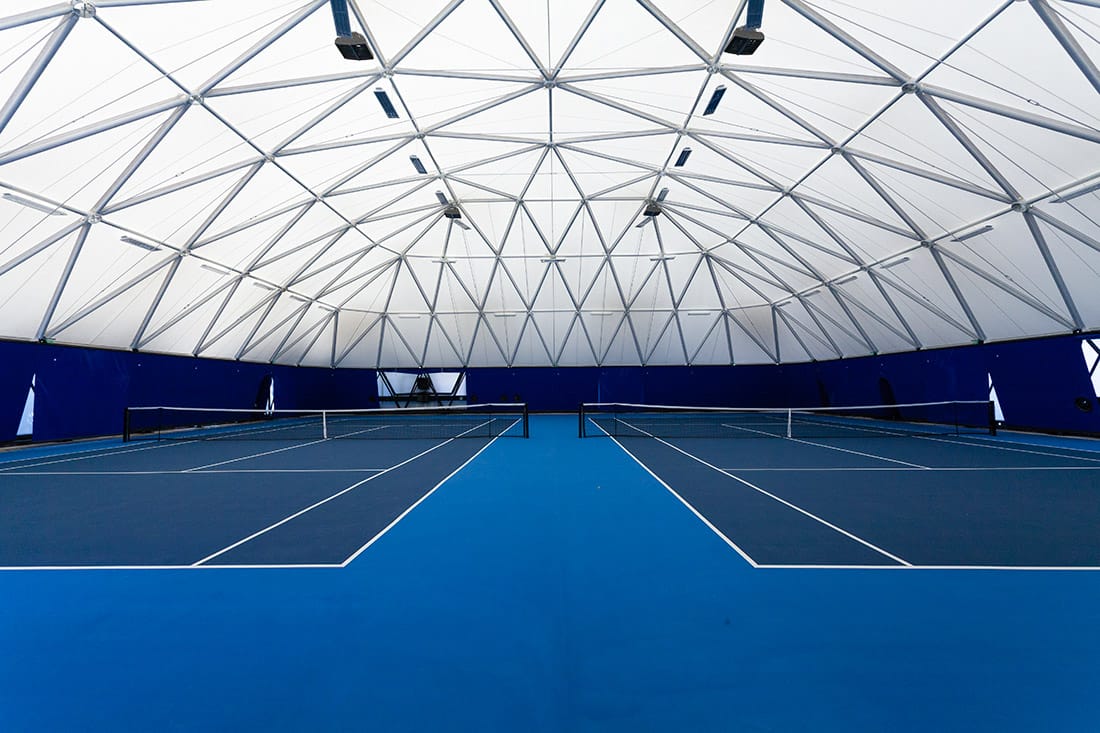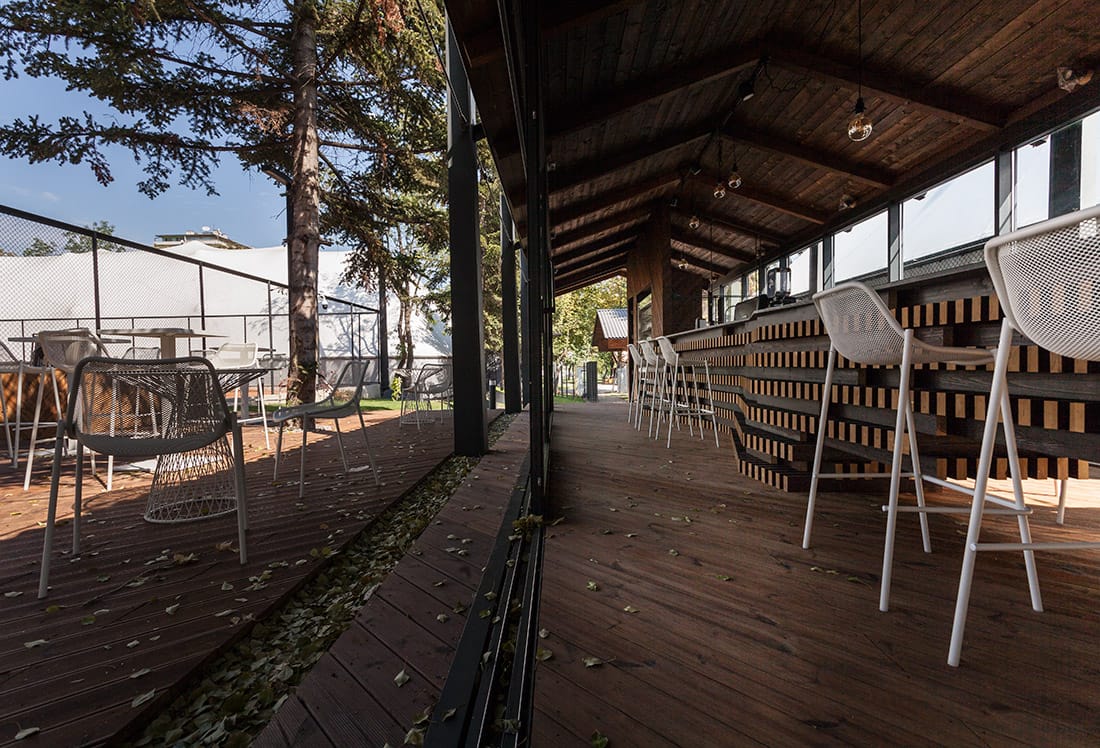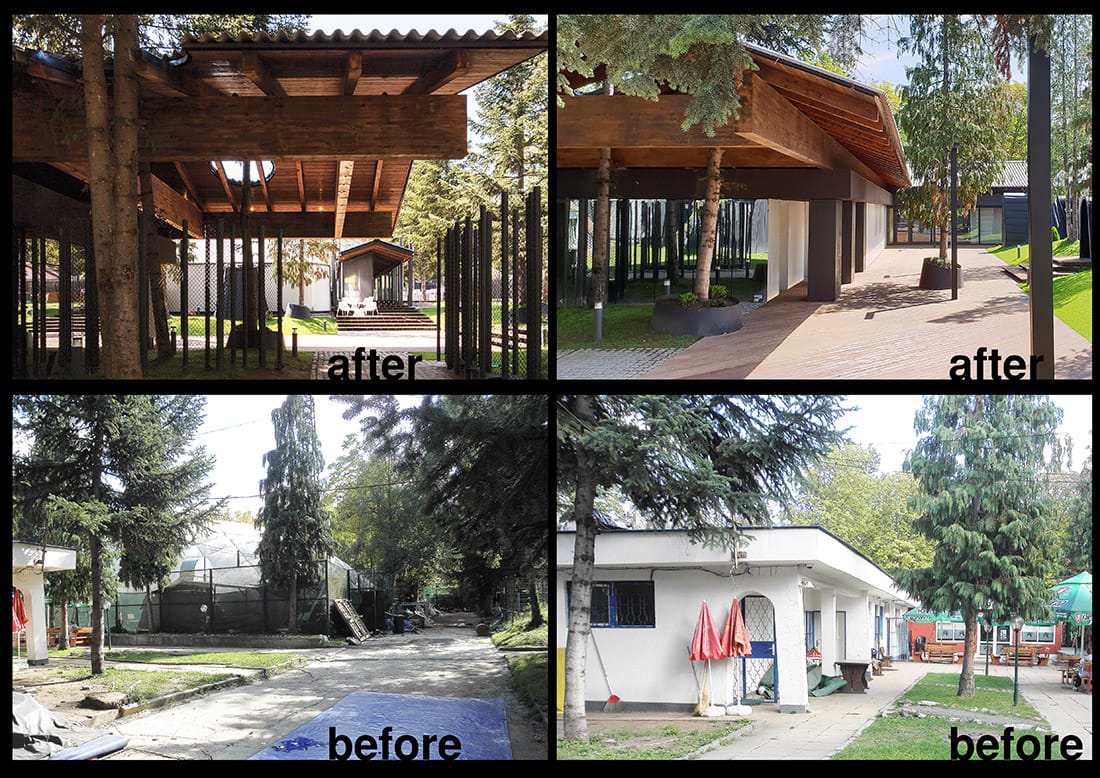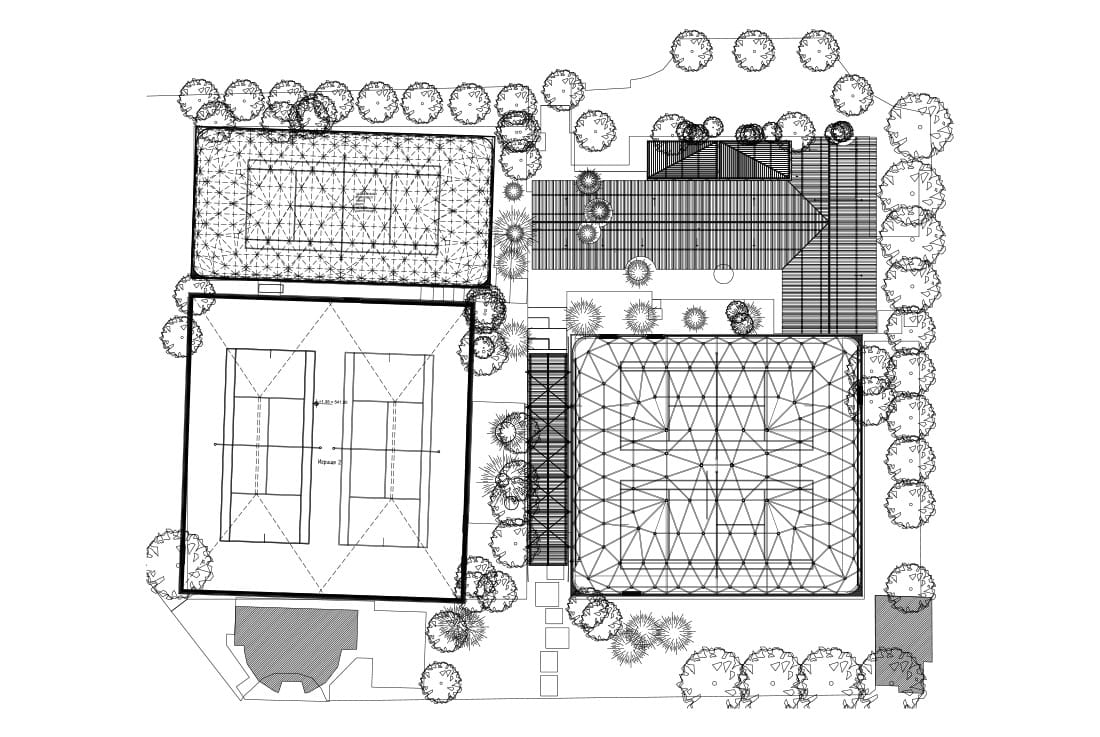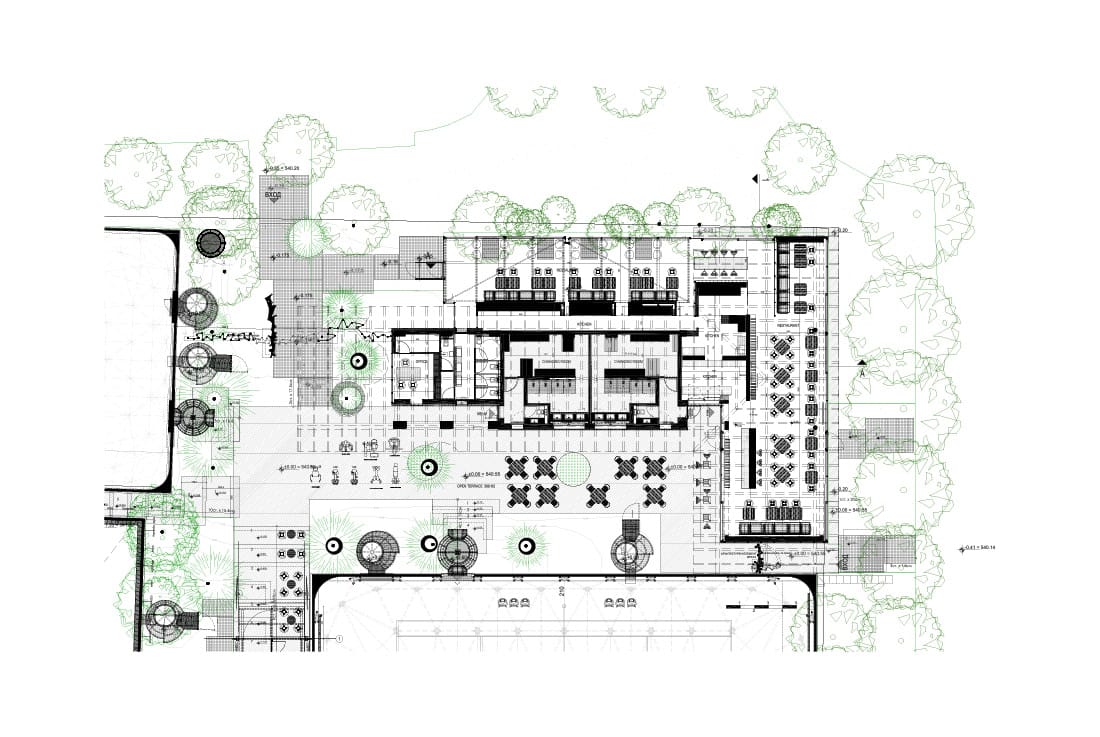 Credits
Architecture
TTHR Aedes Studio; Plamen Bratkov, Rossitsa Bratkova, Andrey Hodkevich
Client
MG Tennis Club
Year of completion
2018
Location
Sofia, Bulgaria
Area
Total area: 3861 m2
Site area: 4863 m2
Photos
ABCD Space, Tsvetomir Dzhermanov
Related posts
Powered by