The goal was to create a Paint Your Own Pottery workshop in the heart of Sofia city.
The design approach reflects the artistic aspect of the activities in the workshop. Walls were painted with watercolour effects, applying the colours of the brand. Furnishing and lighting represents the drawing lines of a pencil, by the use of thin black linear elements in the design. The craft atmosphere is further underlined by the natural materials applied in the interior. All furniture is designed for the purposes of the studio from Funkt Furniture work shop.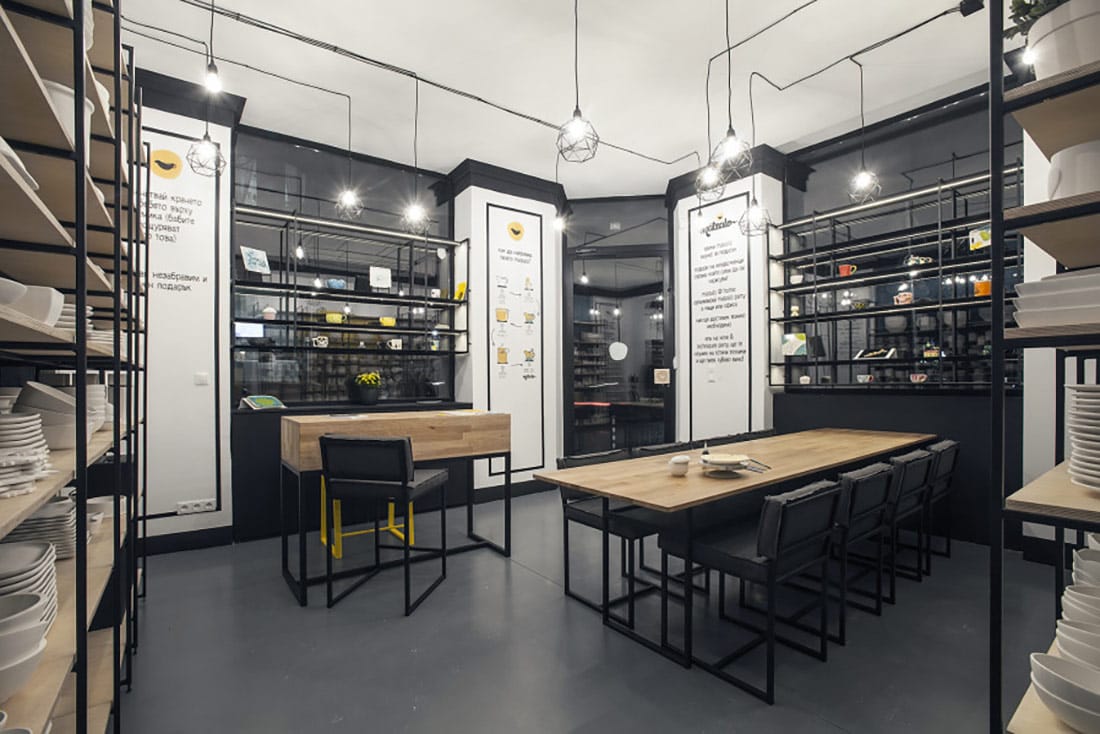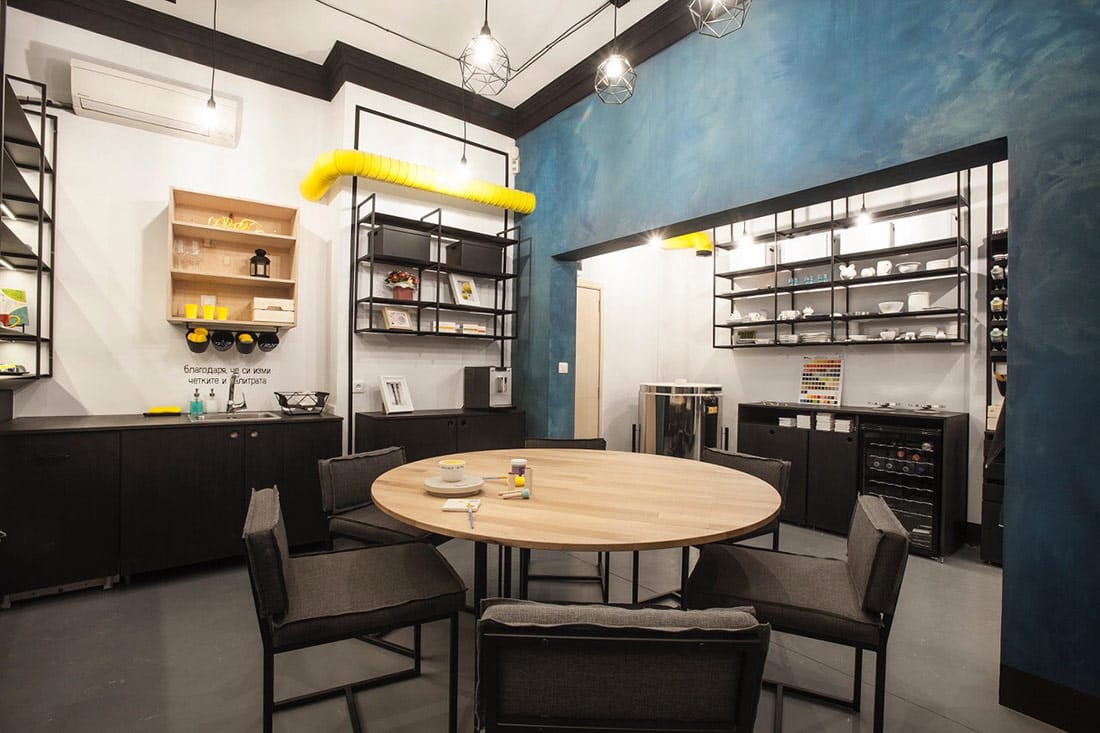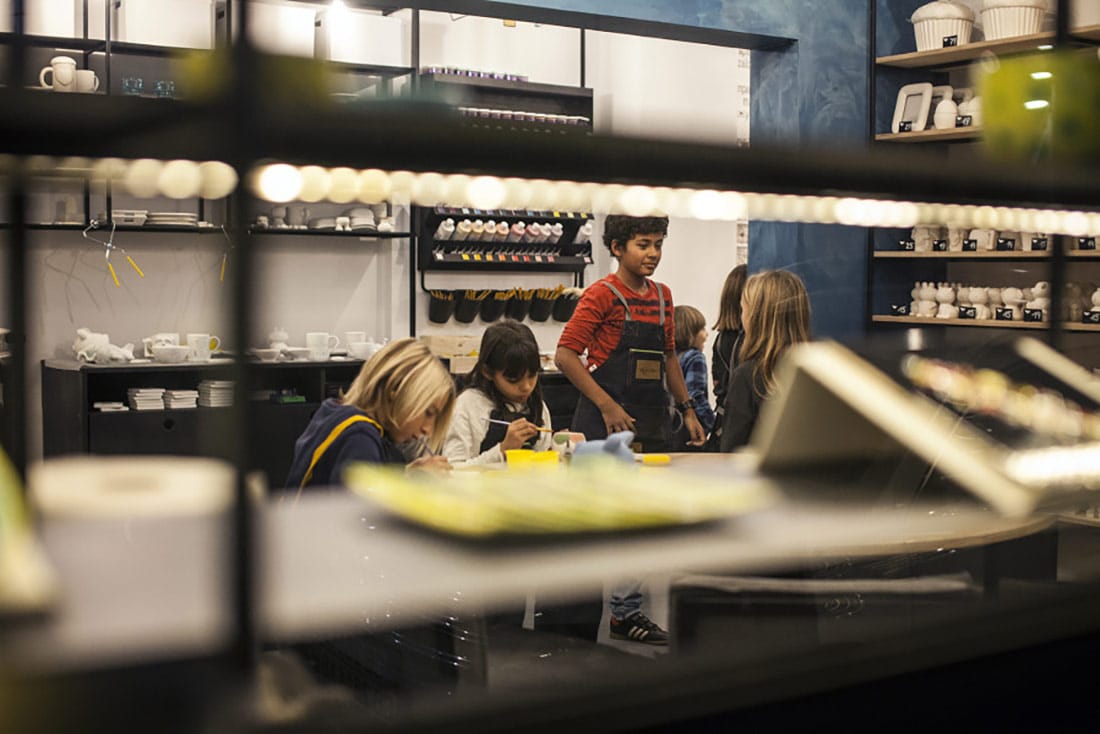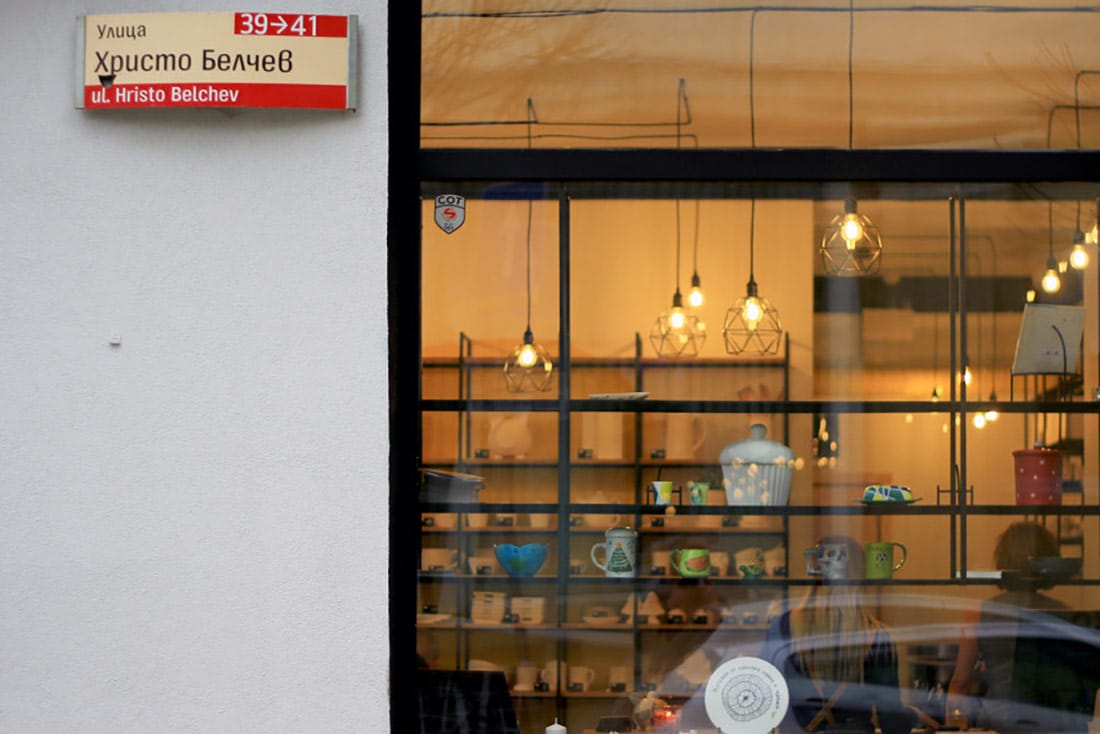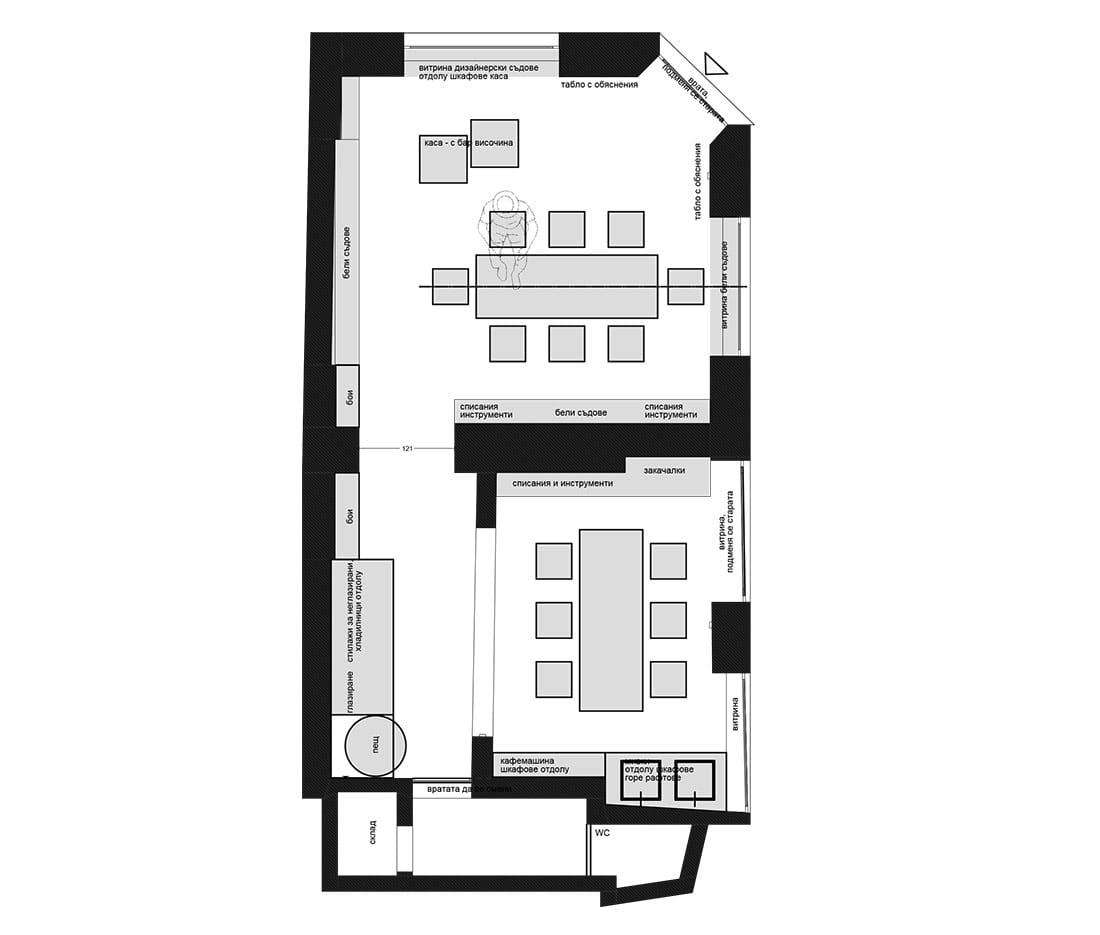 Credits
Project Partners
OK Atelier s.r.o., MALANG s.r.o.
Related posts
Powered by