Located in Prague, Smichov, between a former market hall and the National House of Smichov, the plot had been a botanical garden, an outdoor restaurant defined by an orthogonal network of trees and until recently it was used as a parking lot and service access. With this history of lush green public spaces in mind, and learning from the intimate scale and proportions of passages in Prague, the project took shape. The plants returned to the courtyard and their presence guided our design, is as central to it as the various activities that the project had to encompass. The proposal elevates a number of 11 containers on a new wooden platform that serves as a technical solution, but also as a way to ensure that the entire area is barrier-free accessible. The platform offered the possibility of integrating a small pool within its height, a place that quickly became the most exciting place for children and adults alike.
What makes this project one-of-a-kind?
The project revives a public space that had been disregarded and used as a parking lot for the adjacent cultural venue. The design reestablishes this site as an important and vibrant venue, by reconsidering its past histories and bringing them back to life.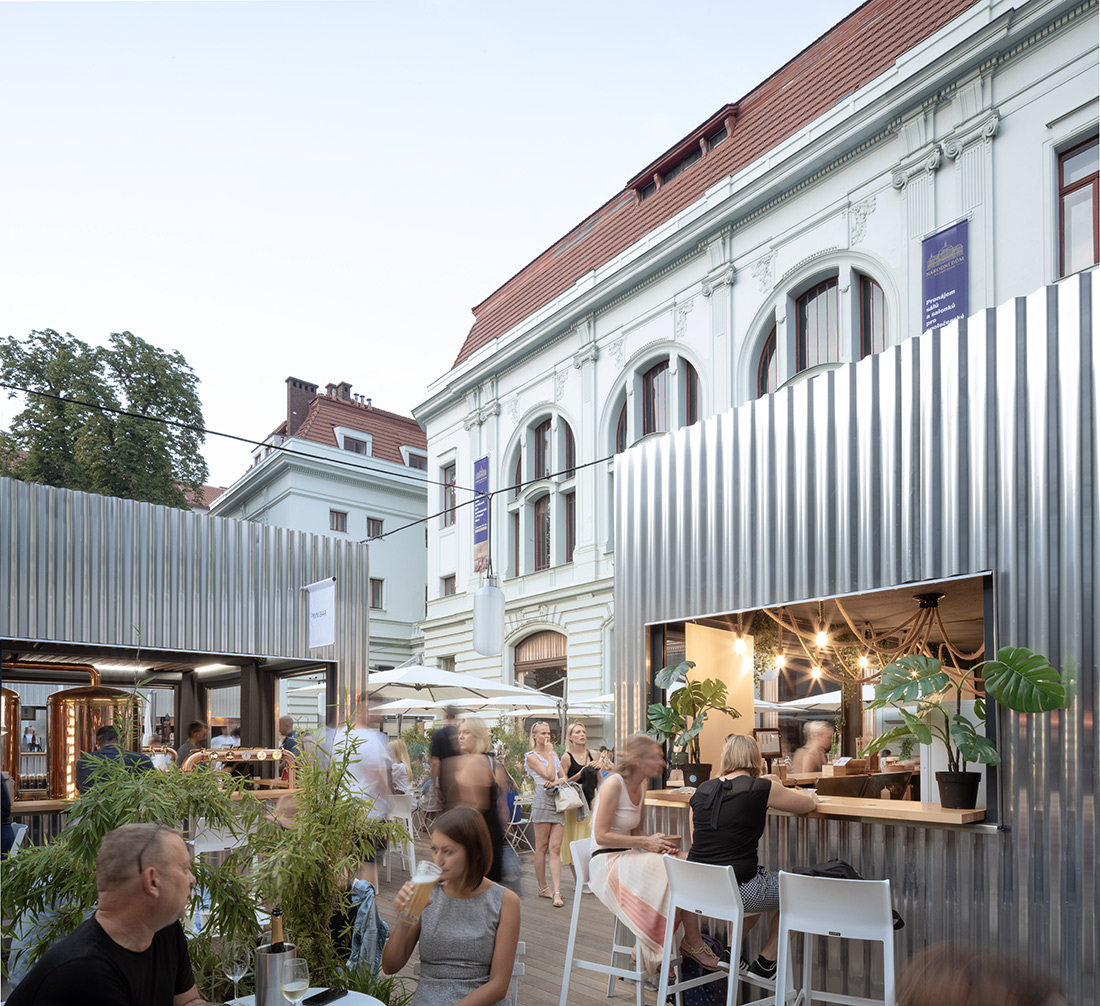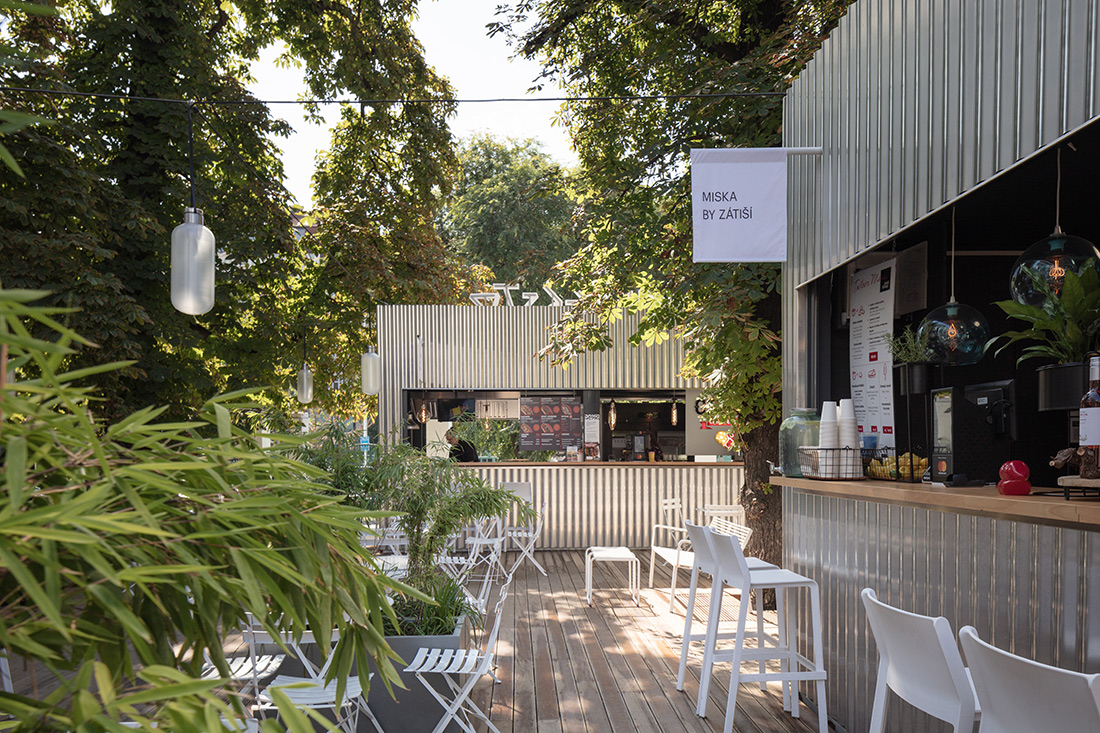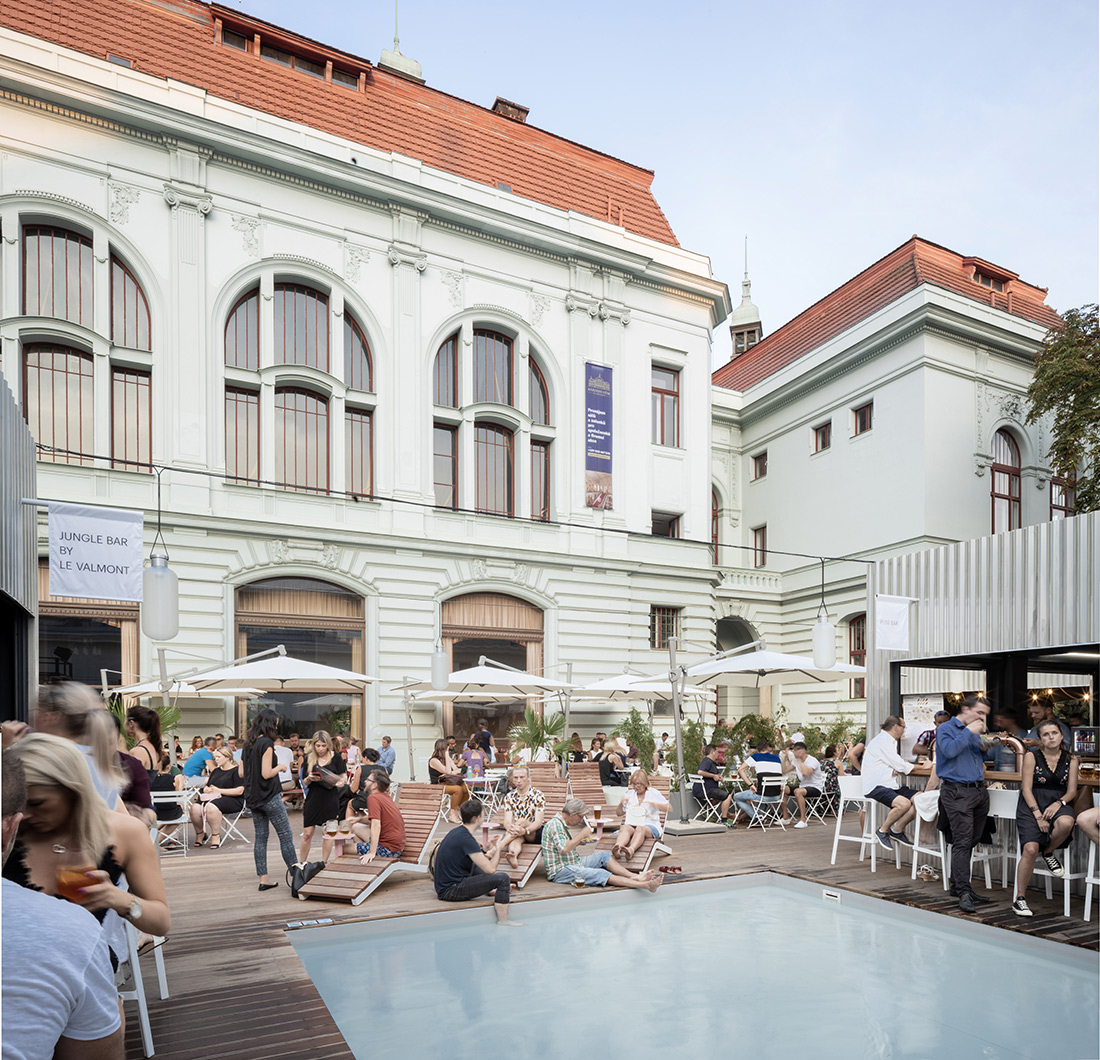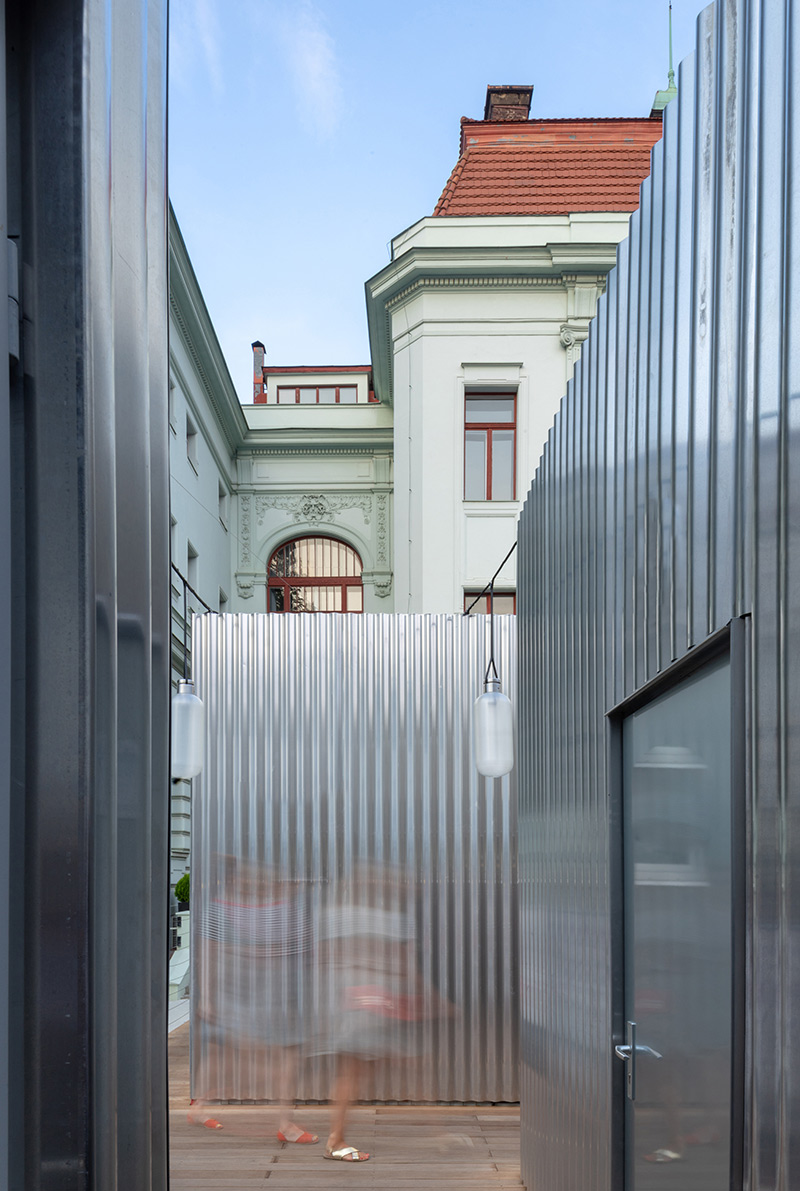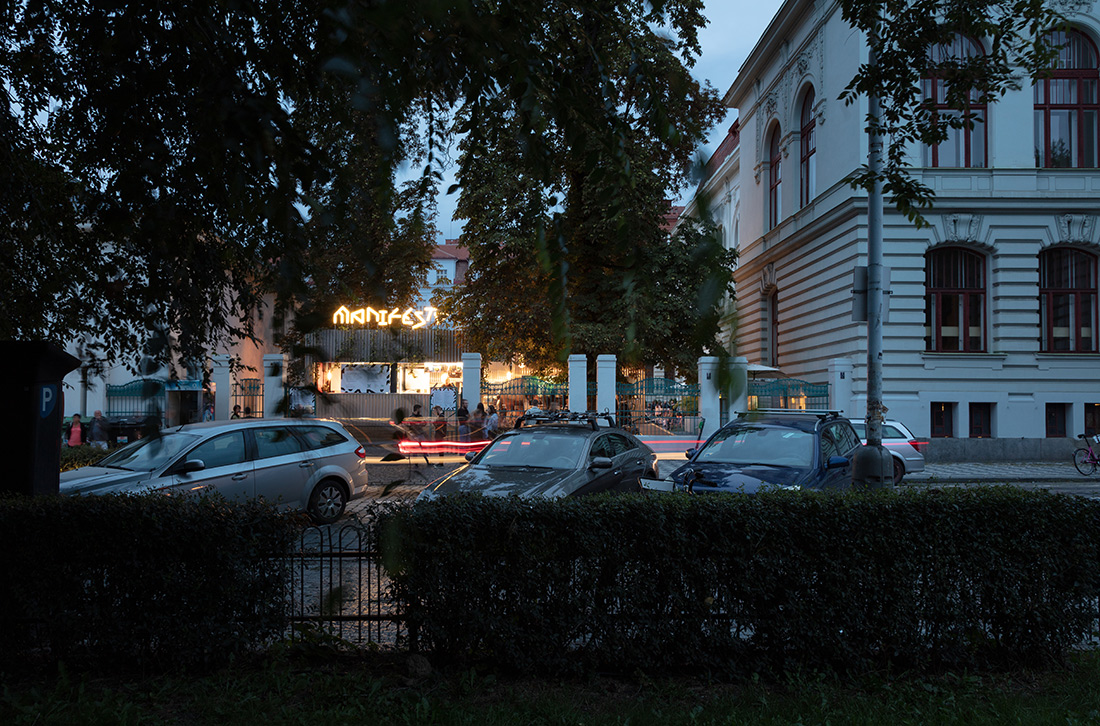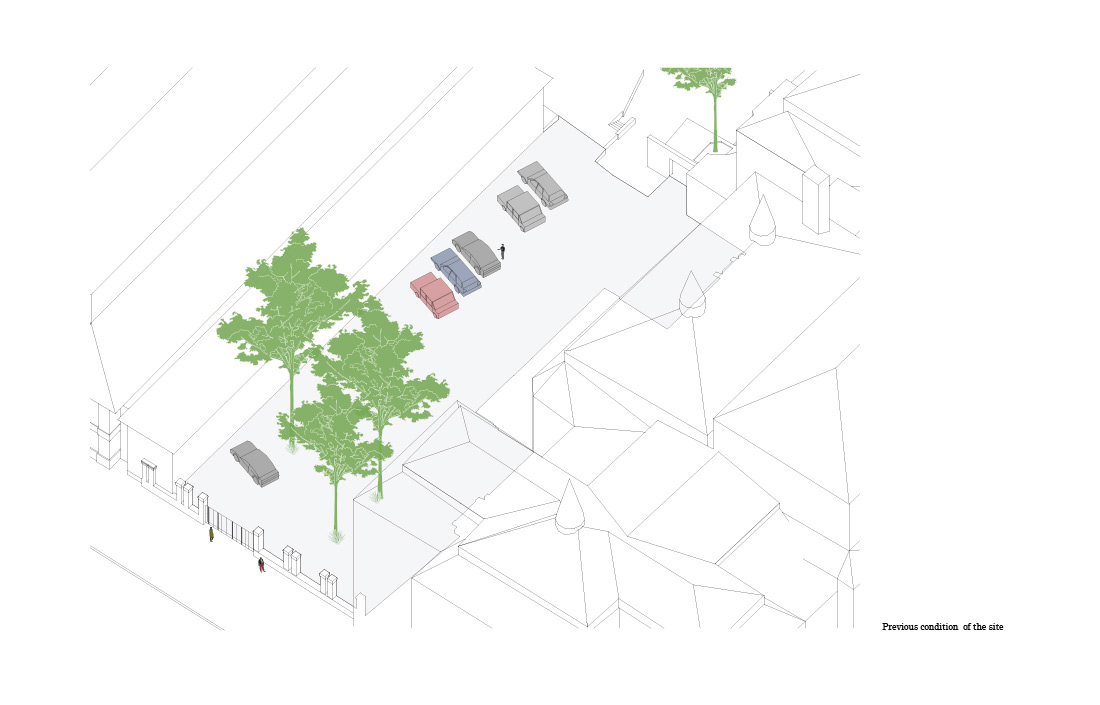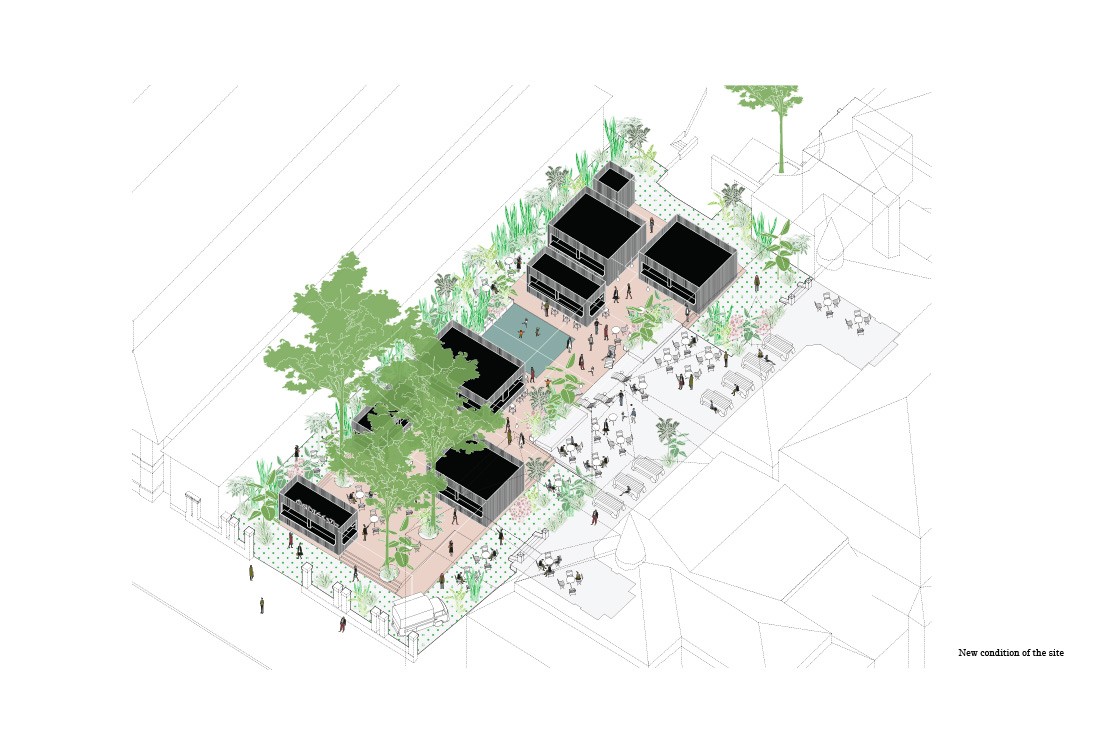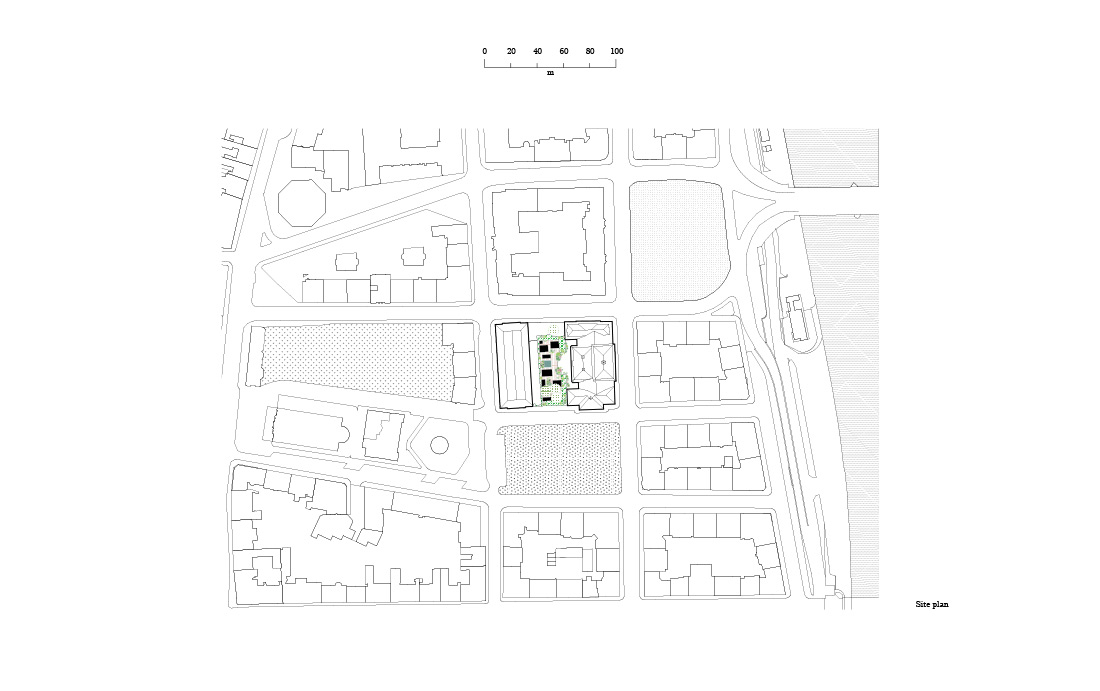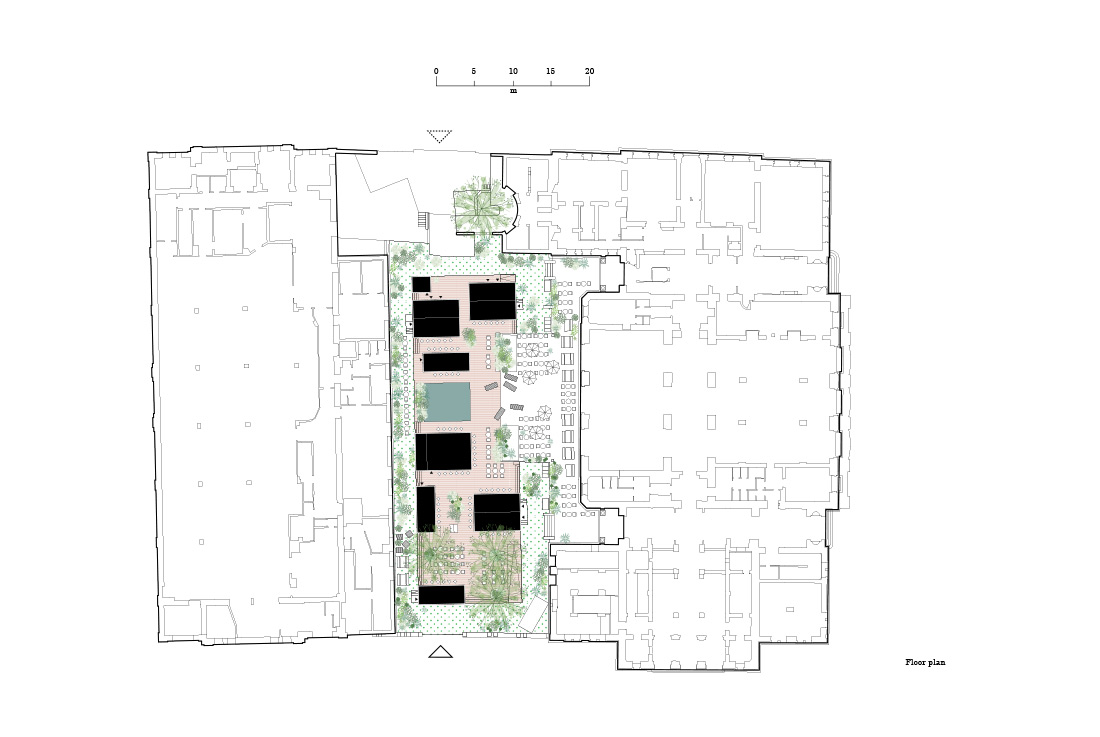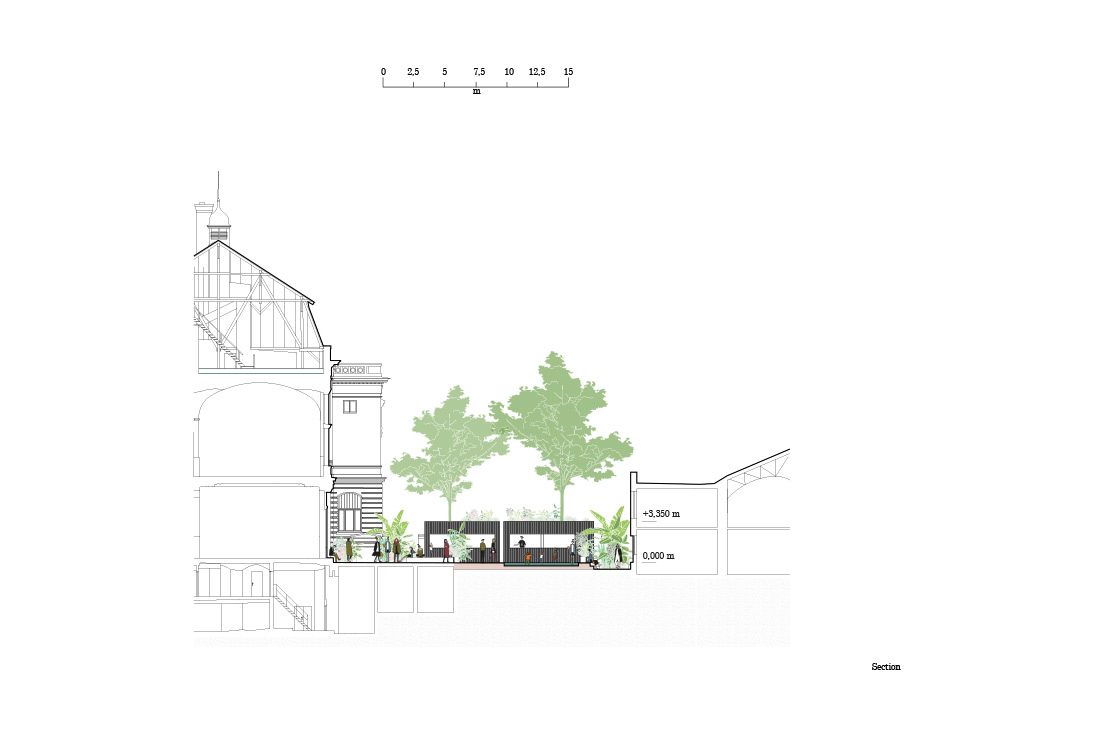 Credits
Architecture
Chybik + Kristof Architects & Urban Designers; Ondřej Chybík, Michal Krištof, Ivo Stejskal, Ondřej Mundl, Francisco Javier Gomariz Moreno, Antonio Seghini, Gabrielle Coudert
Client
Manifesto Holding s.r.o.
Year of completion
2019
Location
Prague, Czech Republic
Total area
1226 m2
Site area
1226 m2
Photos
Alex Shoots Buildings, Lukas Pelech
Project Partners
Milan Zuna, modules by KOMA, Karel Kolínský, mmcité1 (David Karásek), Martina Šafářová, freeform tents by Suncab Foundation s.r.o., Ondřej Blažík, Nahaku, Josef Rozehnal, Jakub Kraus, neon signs by BAT Design, Miroslav Procházka, Audiosystem by Audiomaster, Jiří Malý.
Related posts
Powered by