Just outside the town of Mykonos, having the existing old residence of the famous violinist Yehudi Menuhin as a core, a small hotel with fully equipped suites was created. This core was expanded and modified with all the internal and external surrounding spaces completely reconstructed.
The plot has a large slope and oversees the beach of Magali Ammos.
The variety of alternative paths and different accesses to the rooms create different viewpoints to the sea and the land sections of the island.
Materials: Hand brushed plaster on exterior walls, cement plaster on the internal walls and bathrooms, natural stone flooring, wood in natural color pergolas, stabilized ceramic floor and natural pebbles floorings outdoors.
Particular emphasis was given to the indoor and outdoor furnishing and lighting.
The Garden
Distinct stairs and ramps lead to the lower levels of the plot, were a new all-day bar-restaurant was created, offering a great view to the sea and the sunset. Alleys, berms, the combination of different pergolas, a small swimming pool, an outdoor bar, a small scale open space theater, wooden platforms-viewpoints, a mixed style seating area, the emphasis and the enhancement of the already existing vegetation are some of the design components.
Aromatic plants of the nearby countryside, olive trees and other trees of Mykonos were transplanted to create a special natural-relaxed environment. Contemporary elements consistent with local architectural tradition were used aiming to create a new image that respects the natural environment.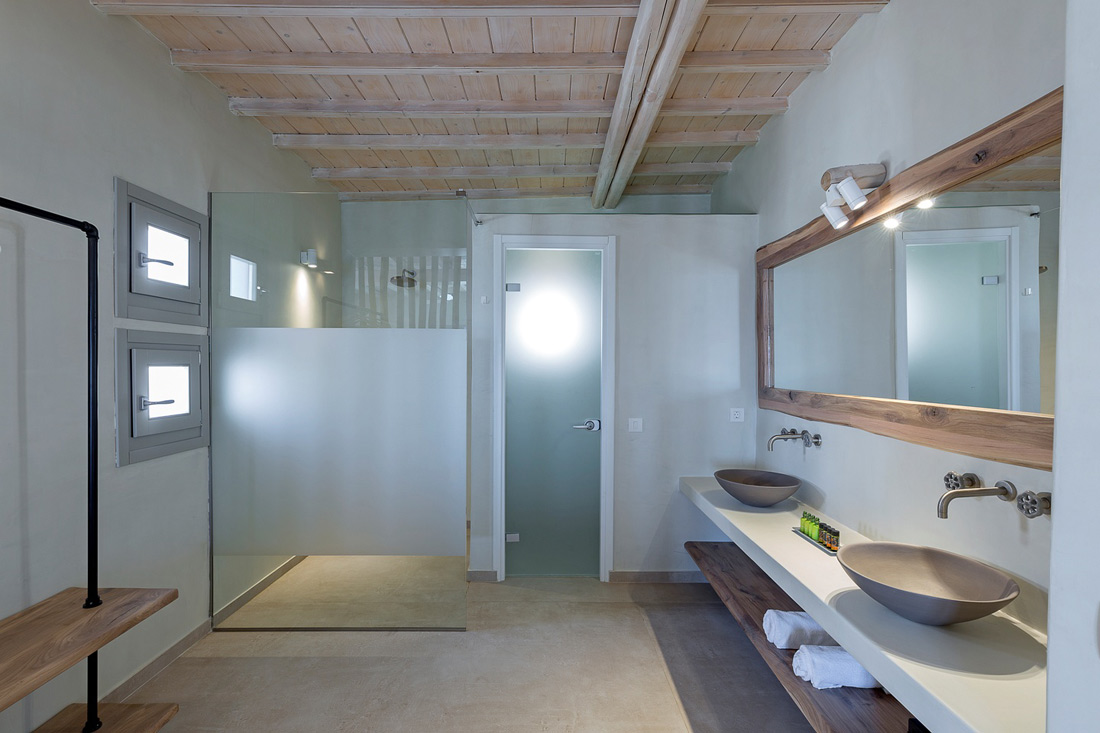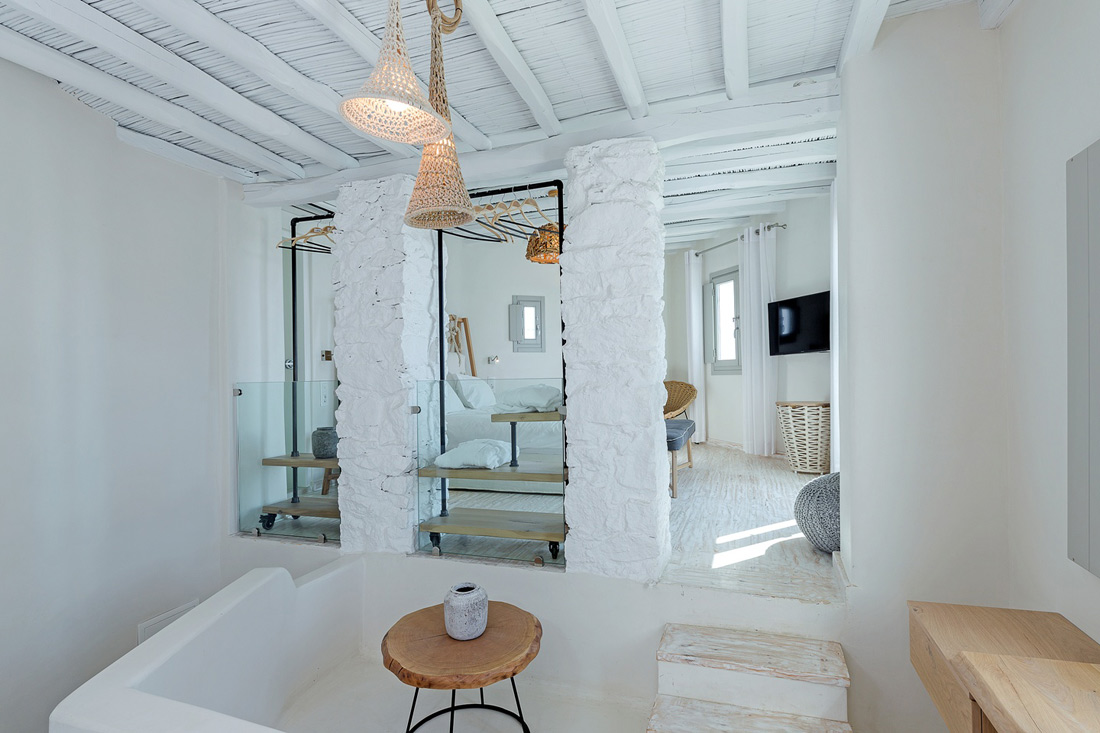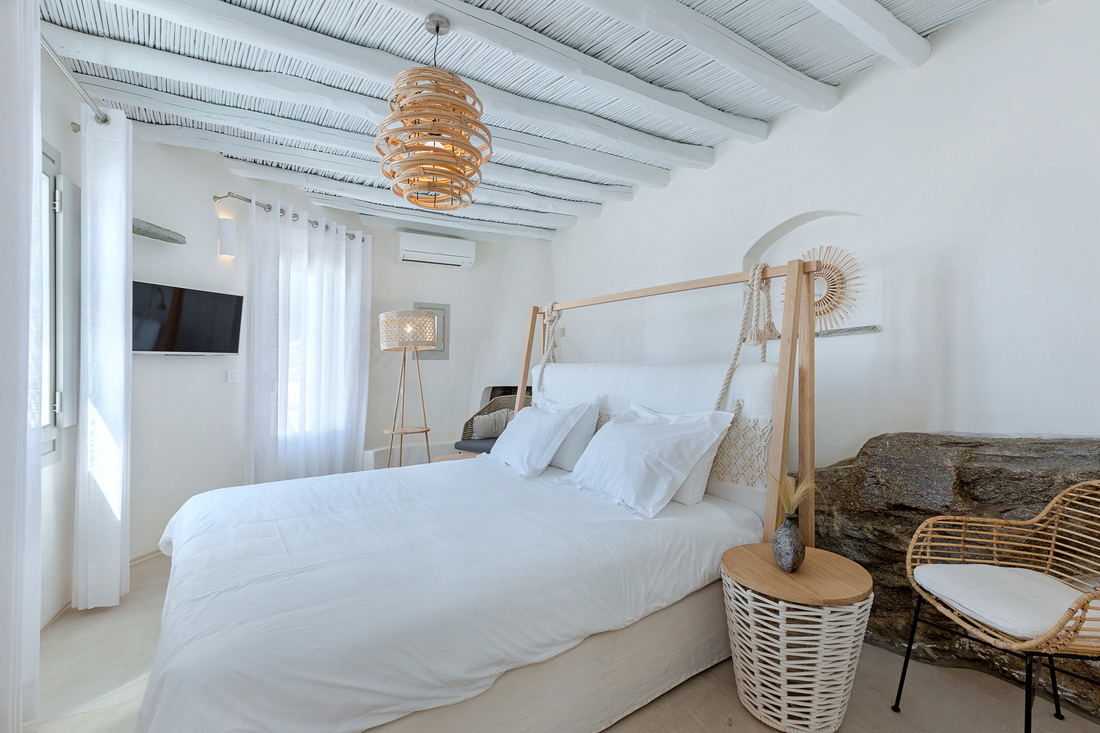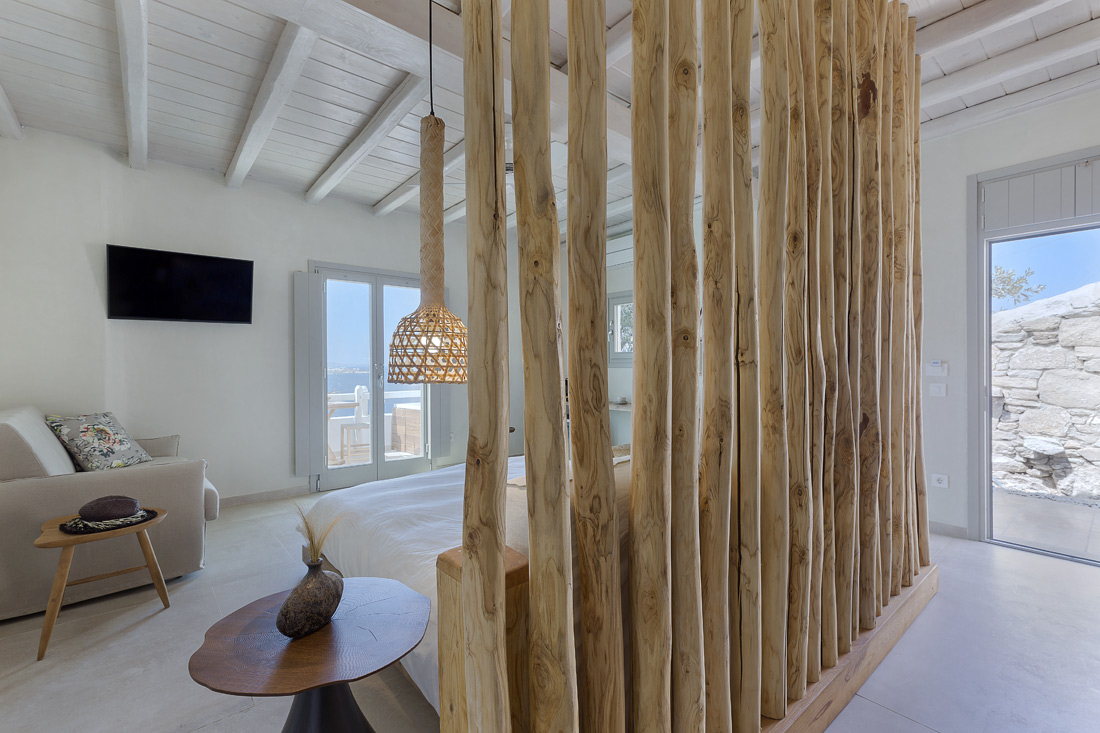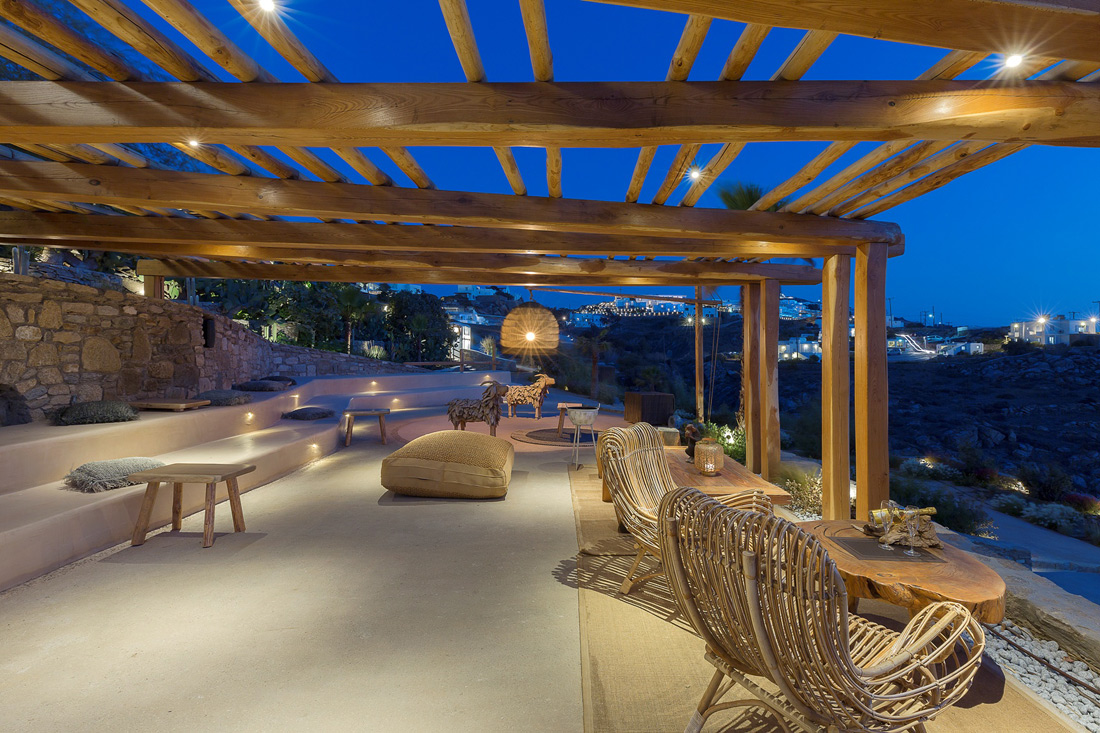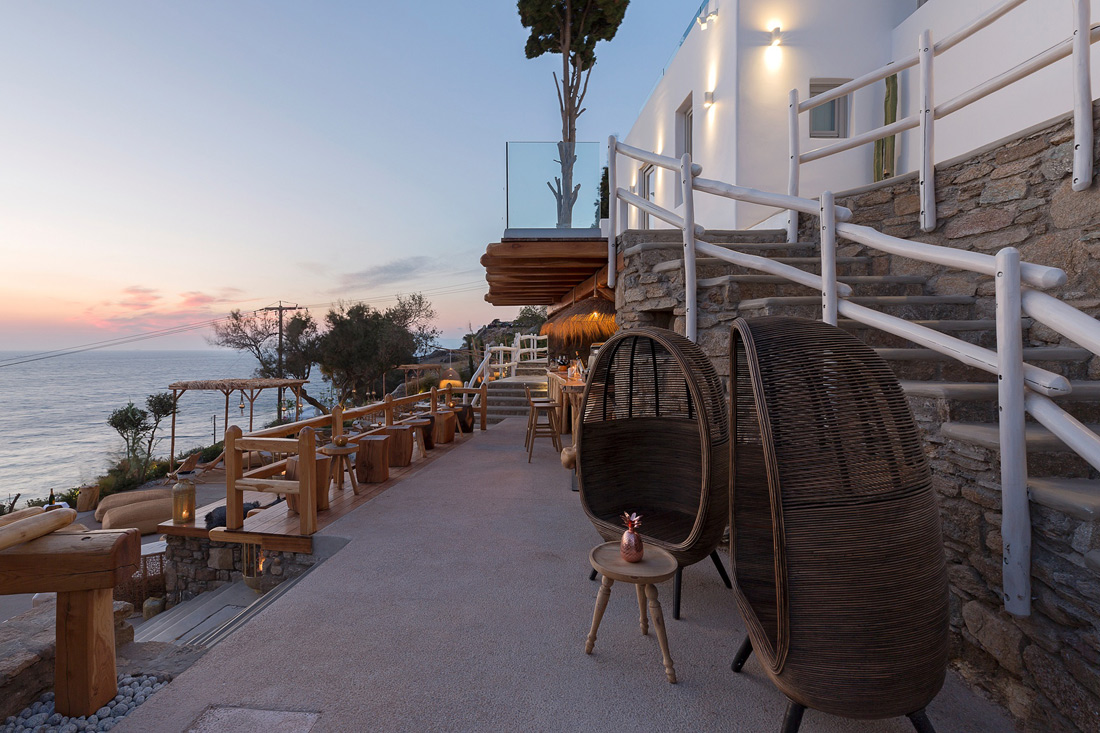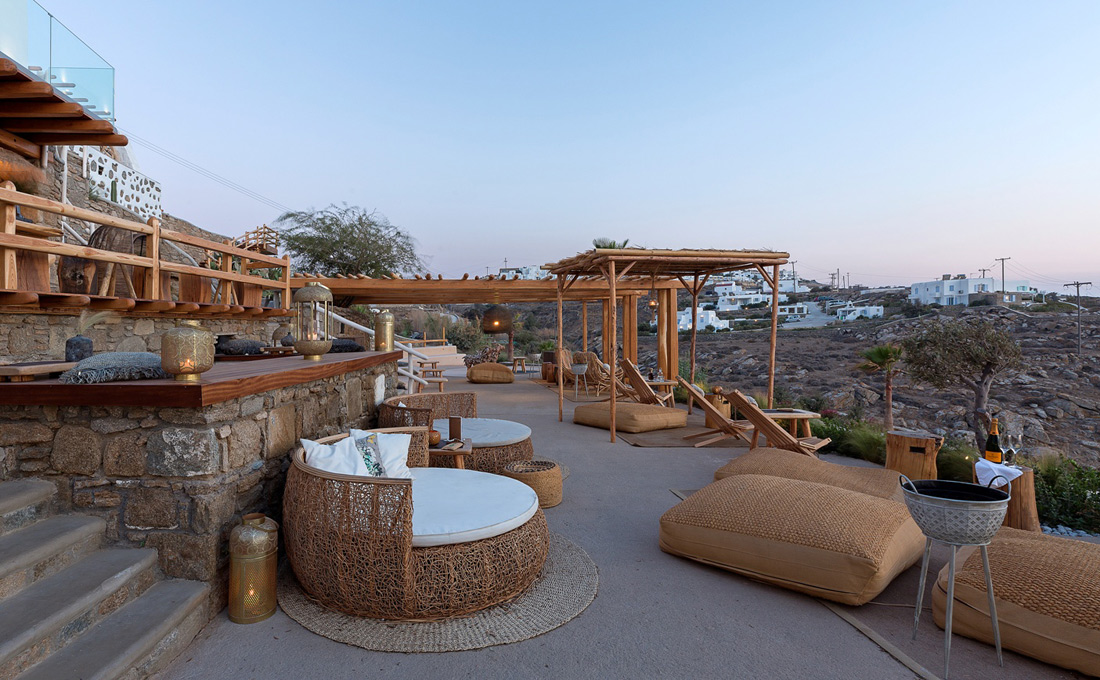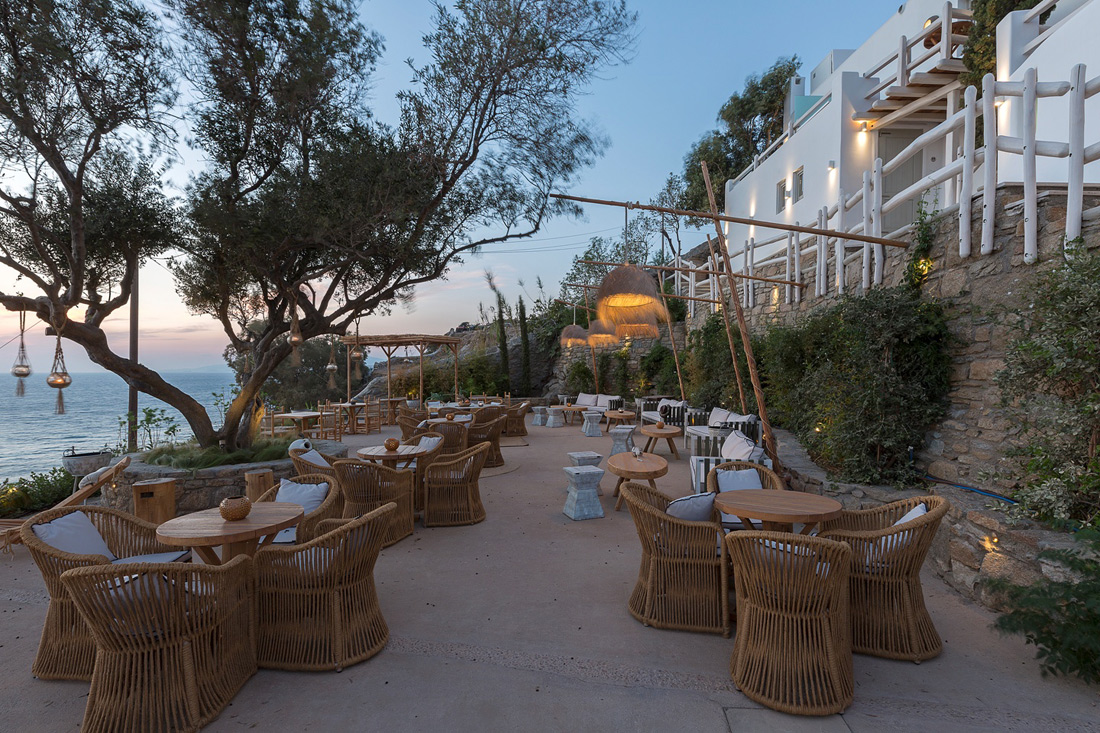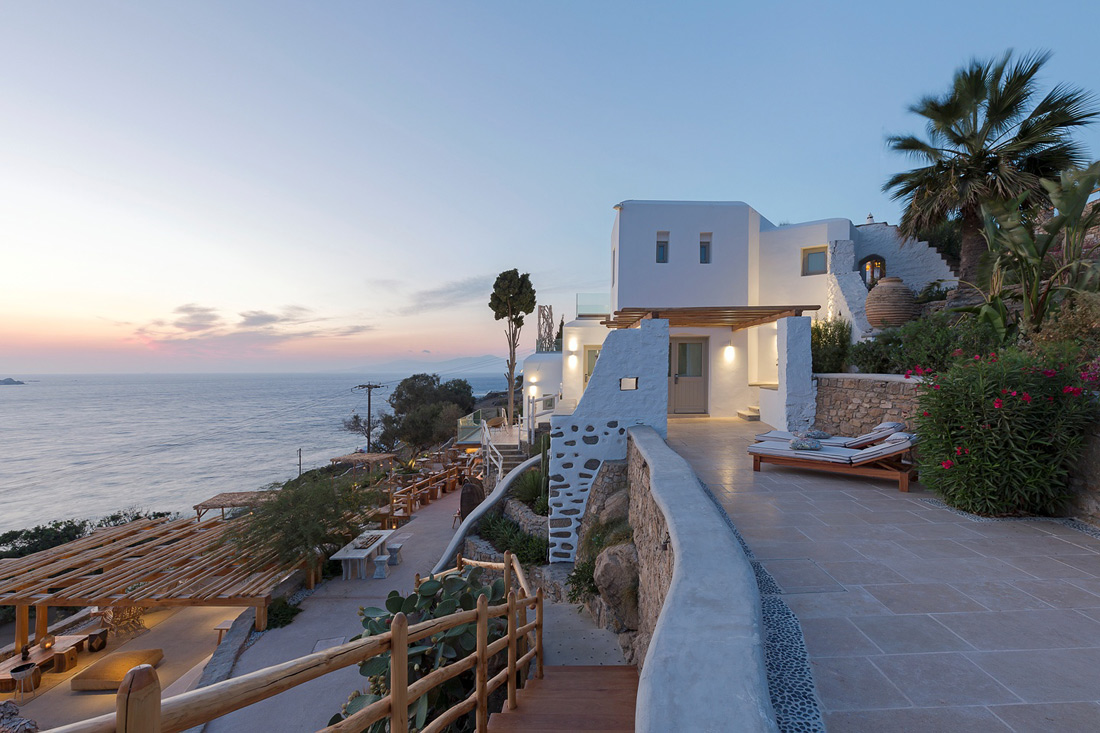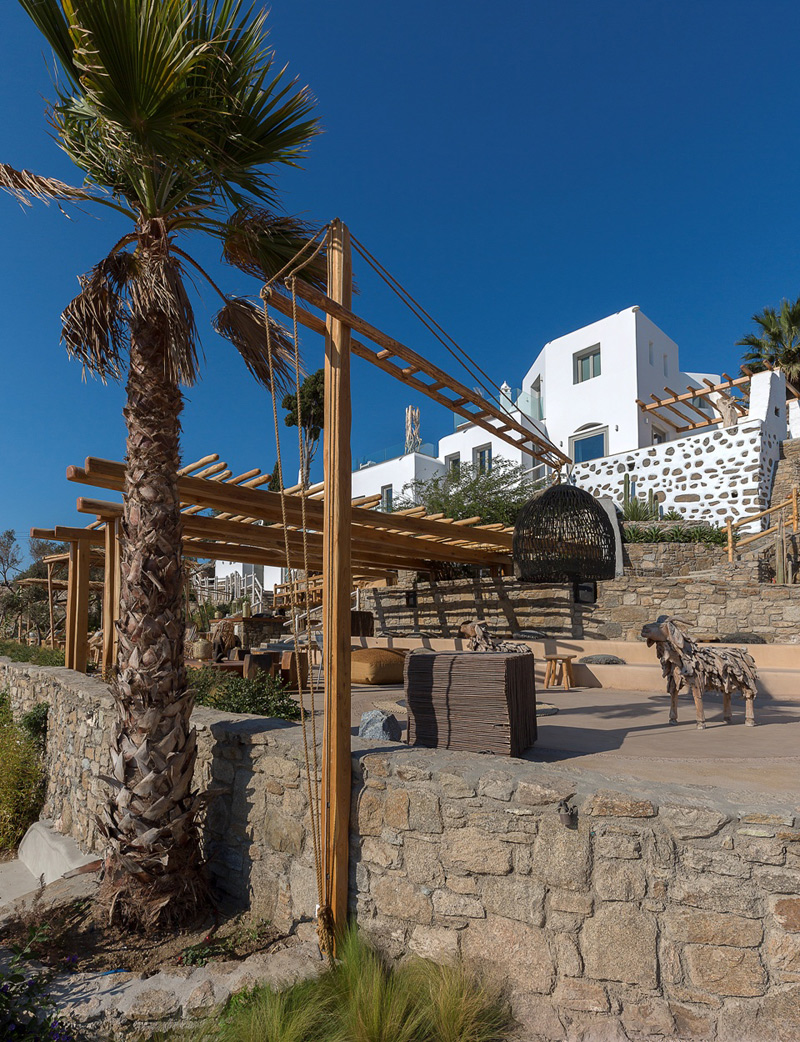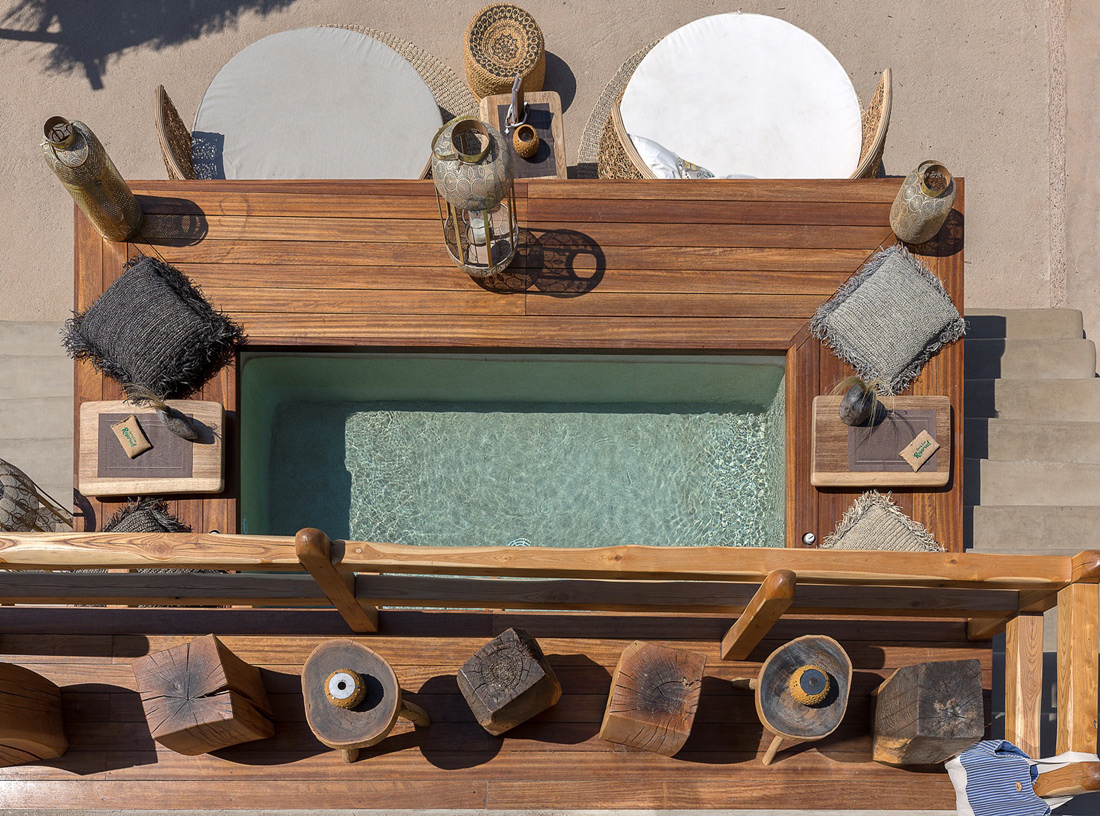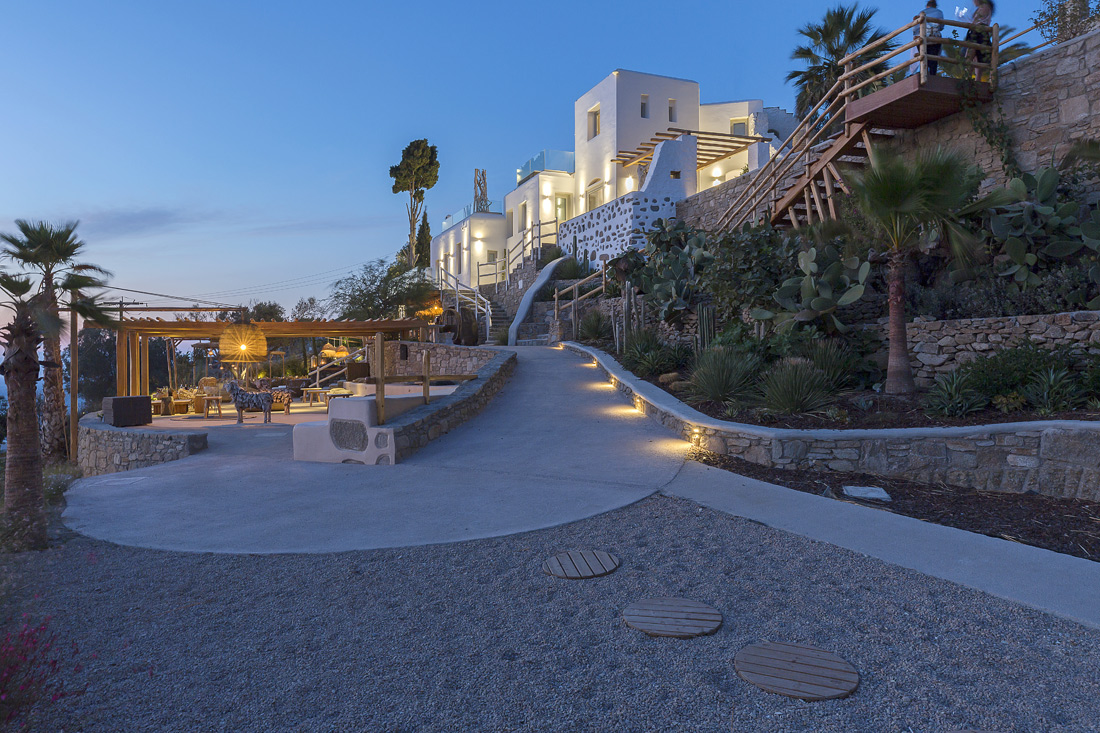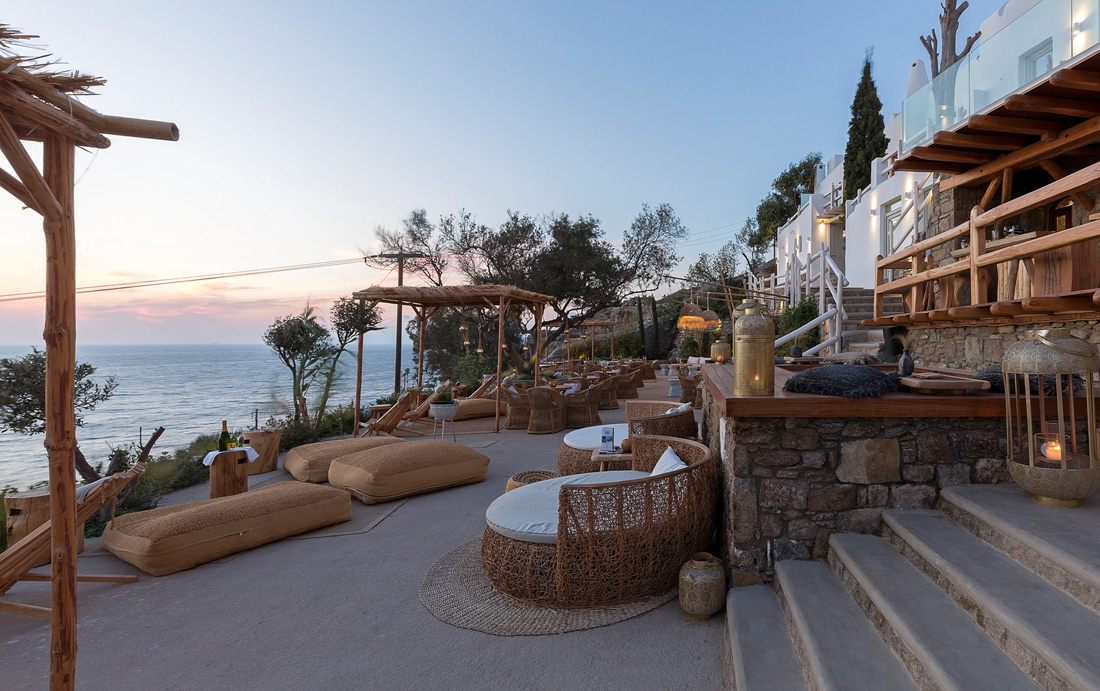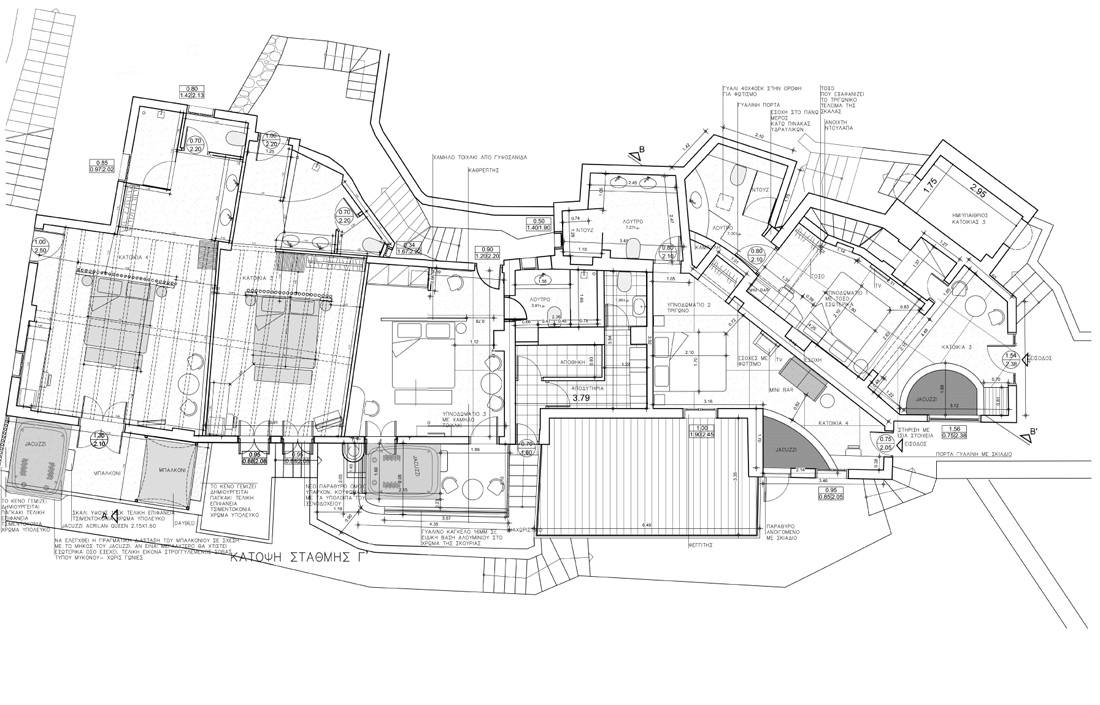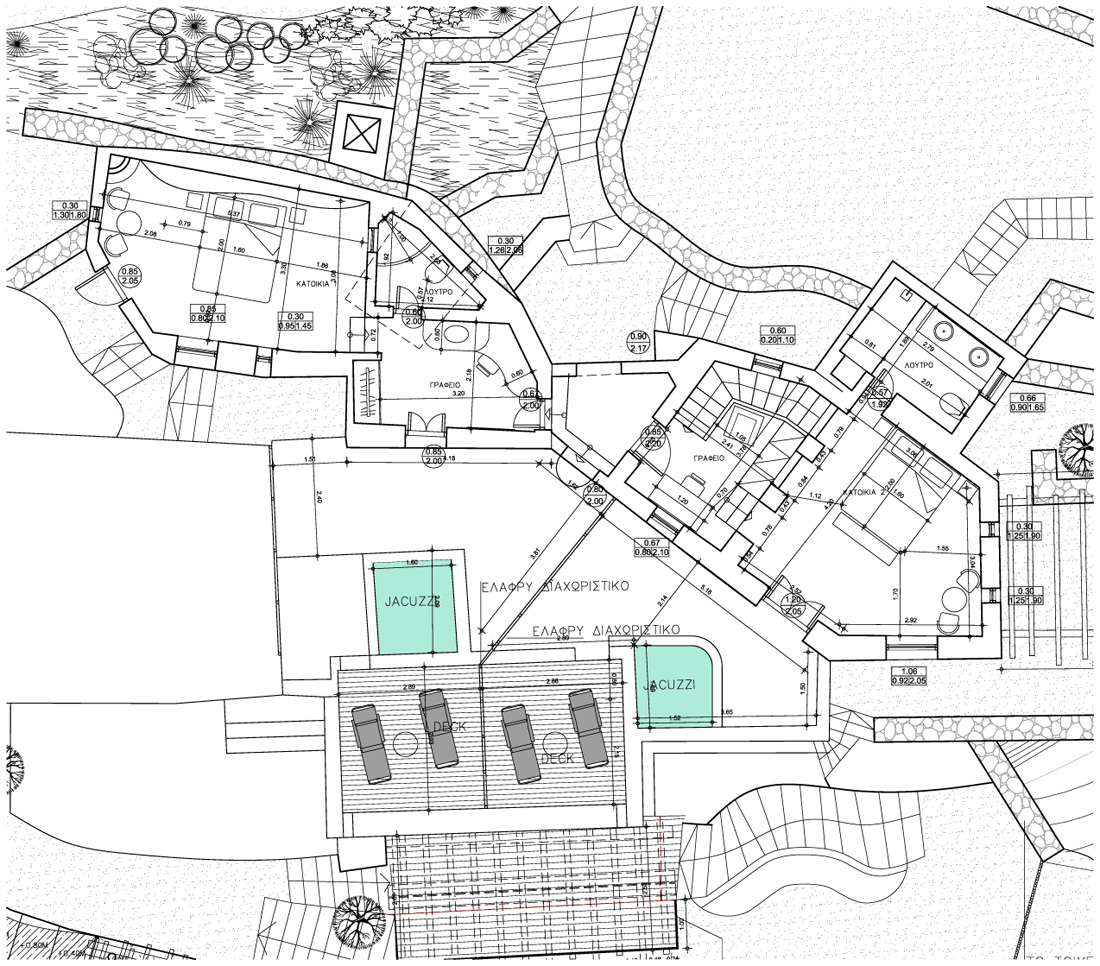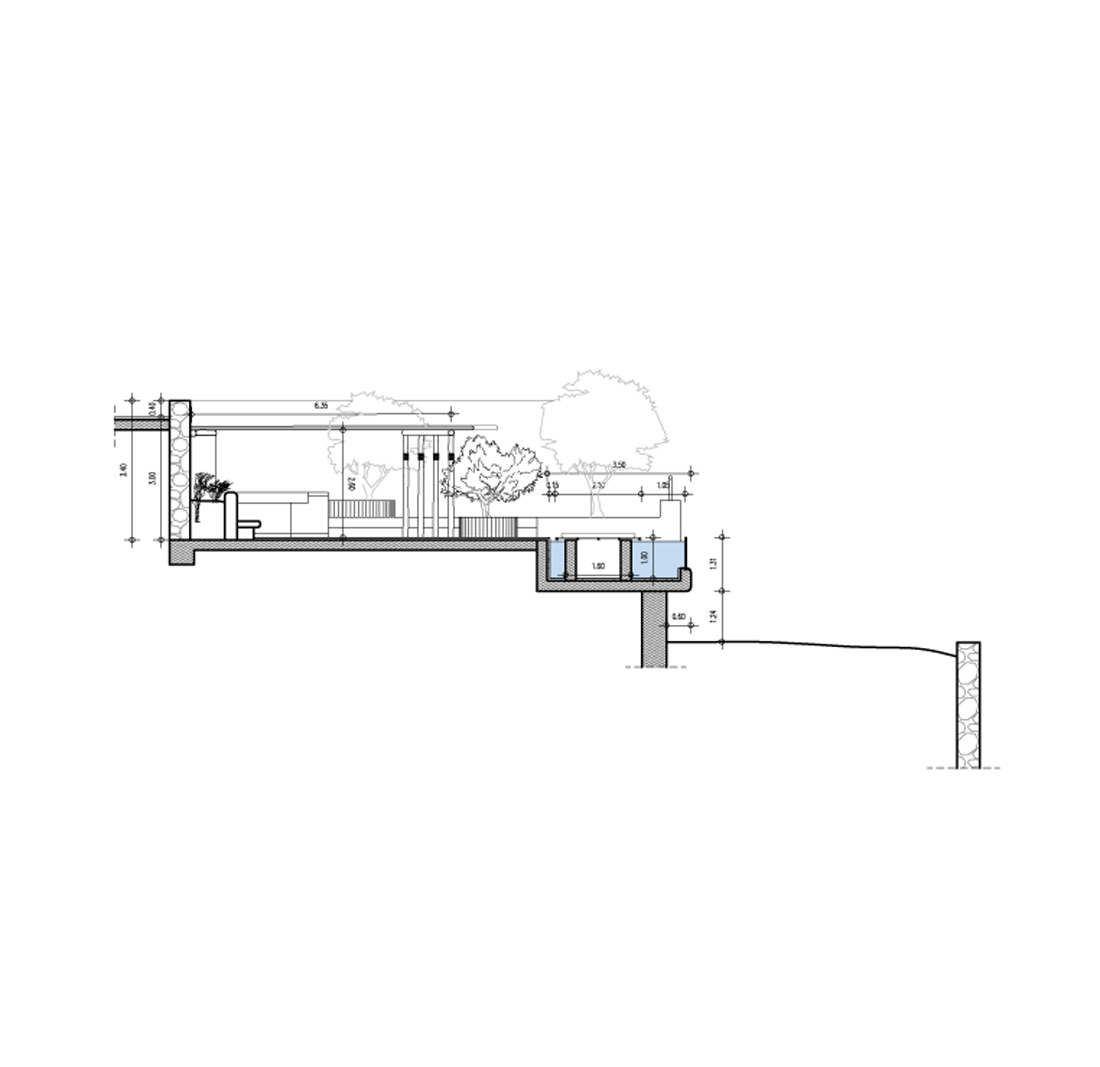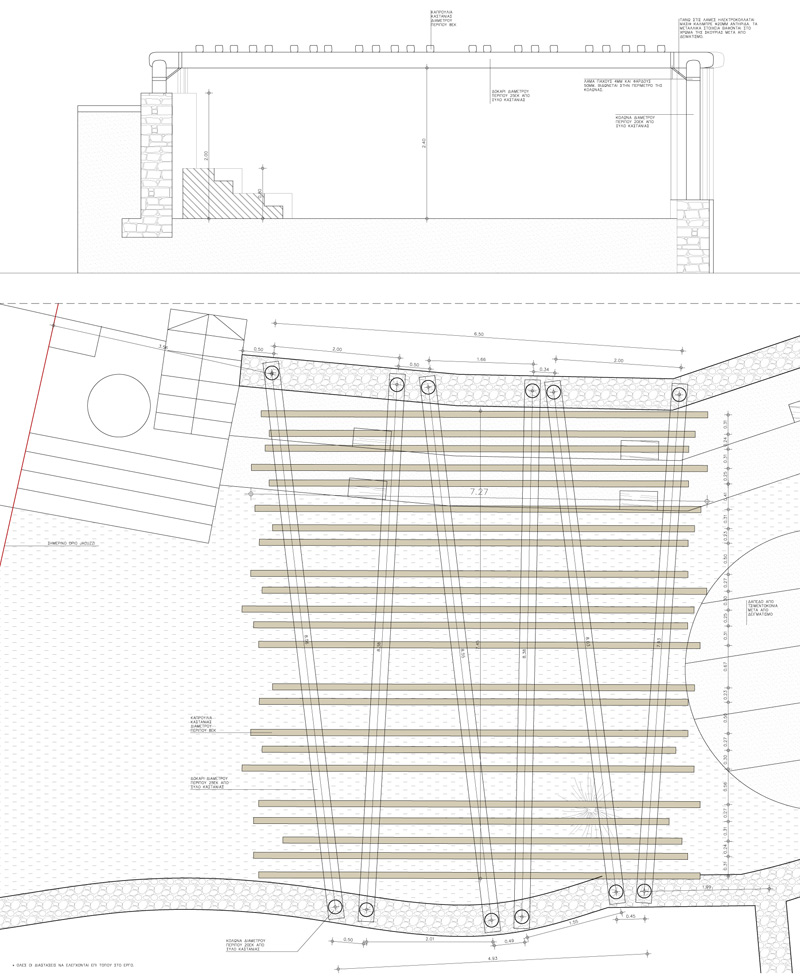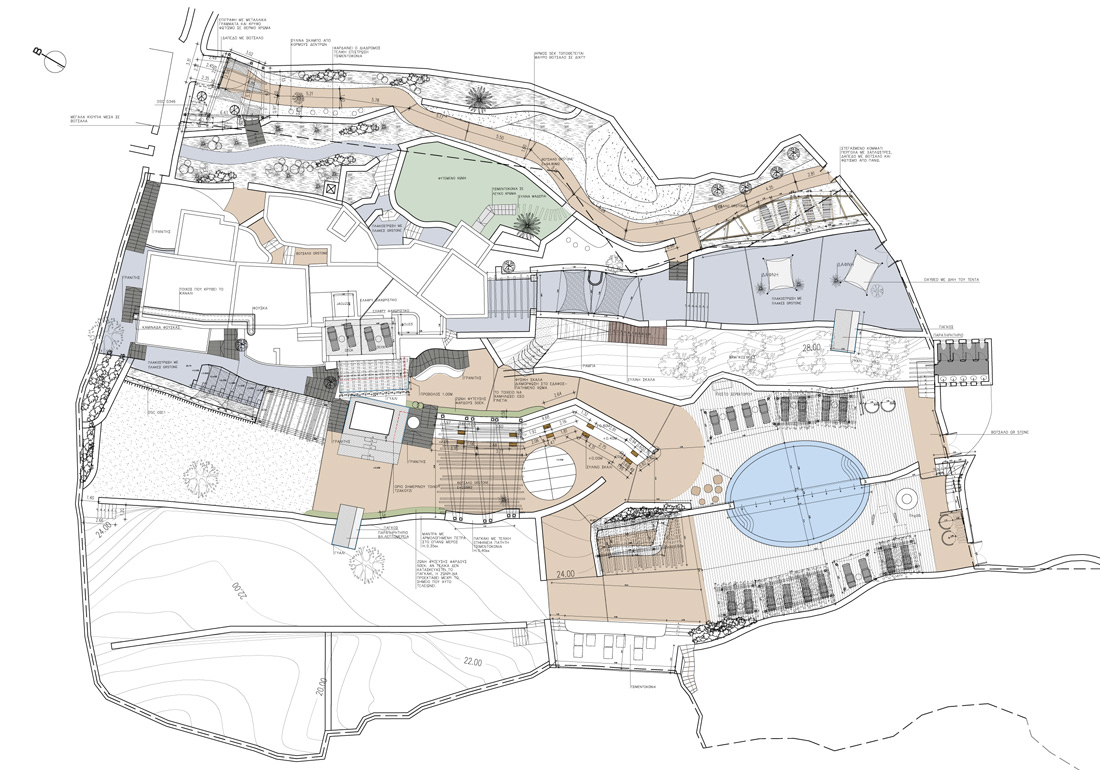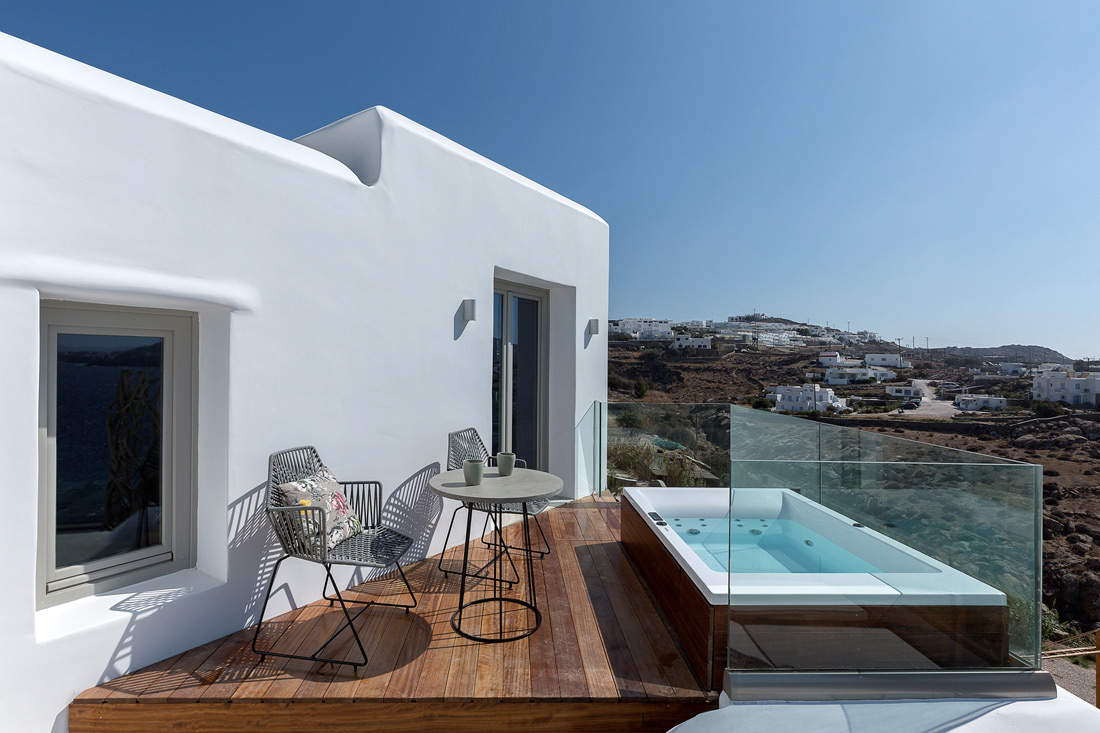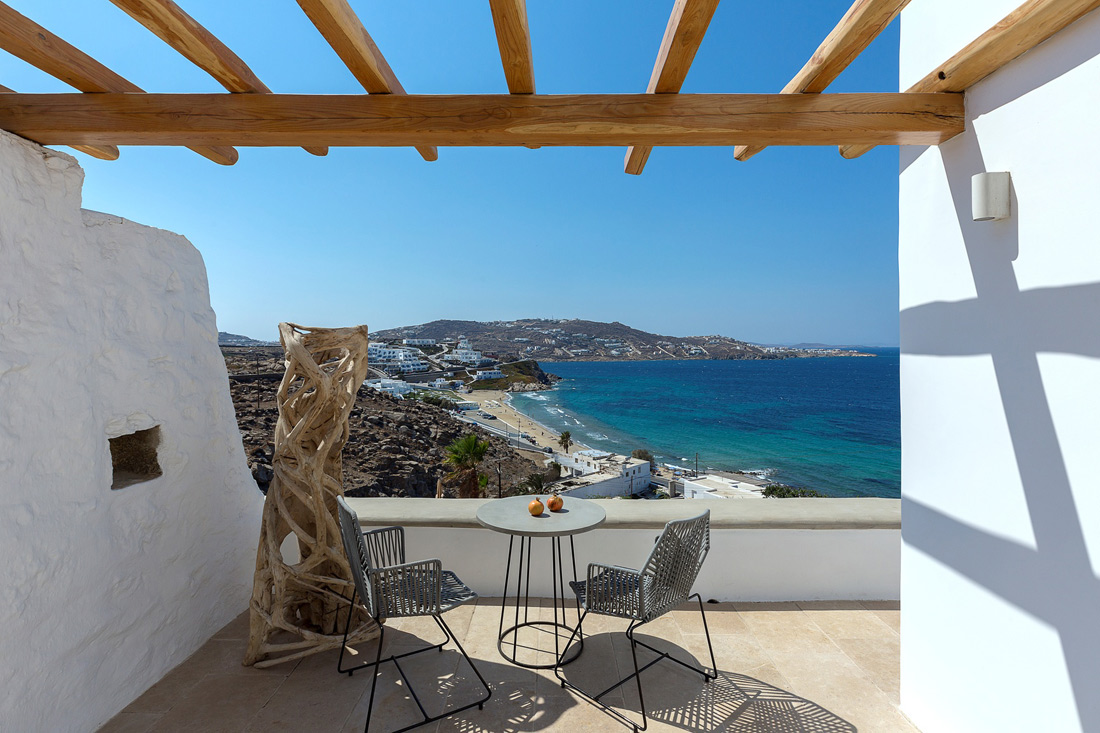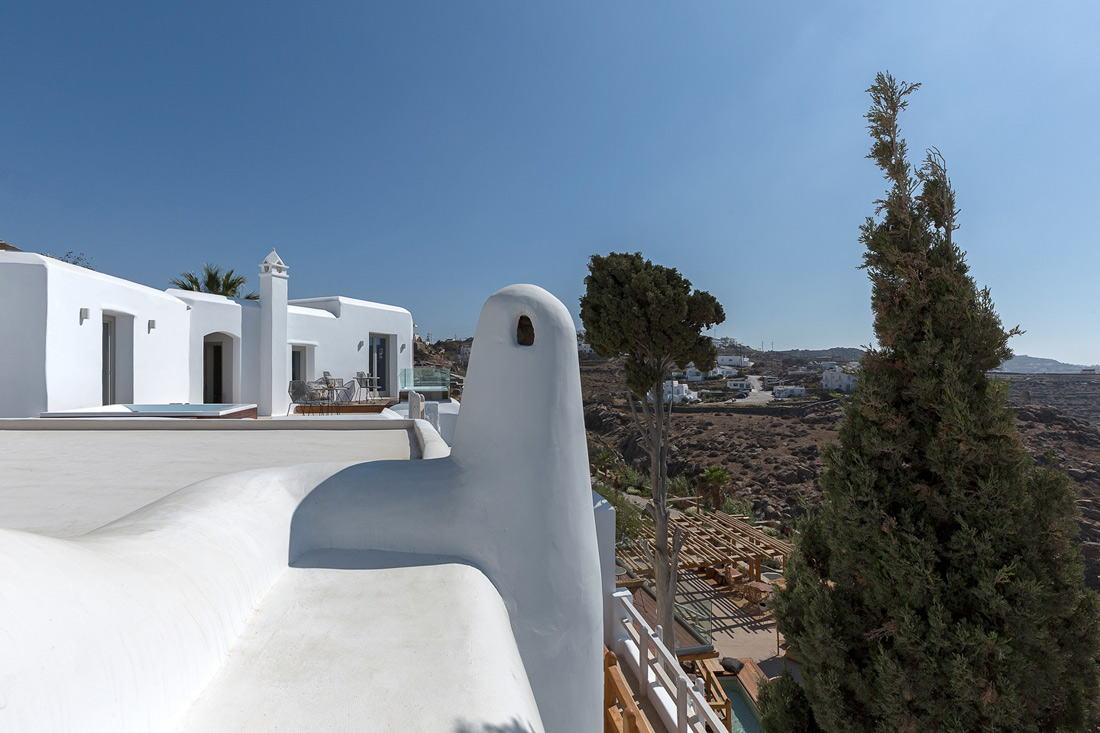 Credits
Architecture
PALY architects
Client
Apostolos Kousathanas
Year of completion
2019
Location
Mykonos, Greece
Total area
350 m2
Site area
4.300 m2
Photos
Panagiotis Voumvakis, Kostas Kapareliotis
Project Partners
George Siozos, Patiris tiles , Hotel Deco, Bletsas glass, Novamix, Mathes , Varanakis, Bright special lighting, Kostislighting, Cosset design, MiskakiSpa
Related posts
Powered by