5Grains is a small Coffee and Nuts store in Thessaloniki. It combines the contemporary quality-coffee place characteristics with bits of Scandinavian minimalism and materiality.
The ample use of white, sets the tone for a bright material combination that connotes a happy and relaxed Sunday-morning feeling.
The trademark tile pattern on the counter, visible and prominent/distinct/evident from inside and out, is replicated to decorating the roof, using wood sticks that organize the lighting. Thus, creating a coherent composition that complements the minimal, functionalistic design of the store.
Despite the confined space, there was a design direction to emphasize the storefront by framing it in wood. A sense of depth is created that way, while the functional benefits include an exterior extension of the bar-bench and an integrated/embedded sitting area.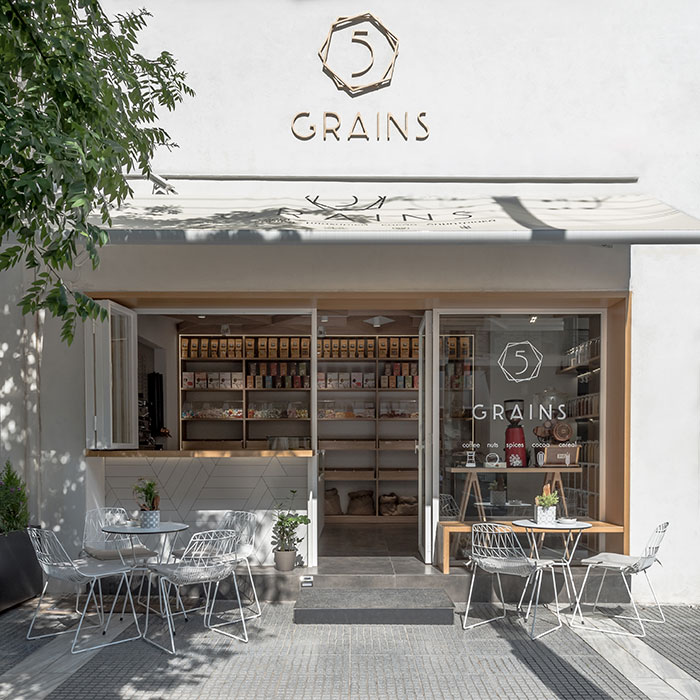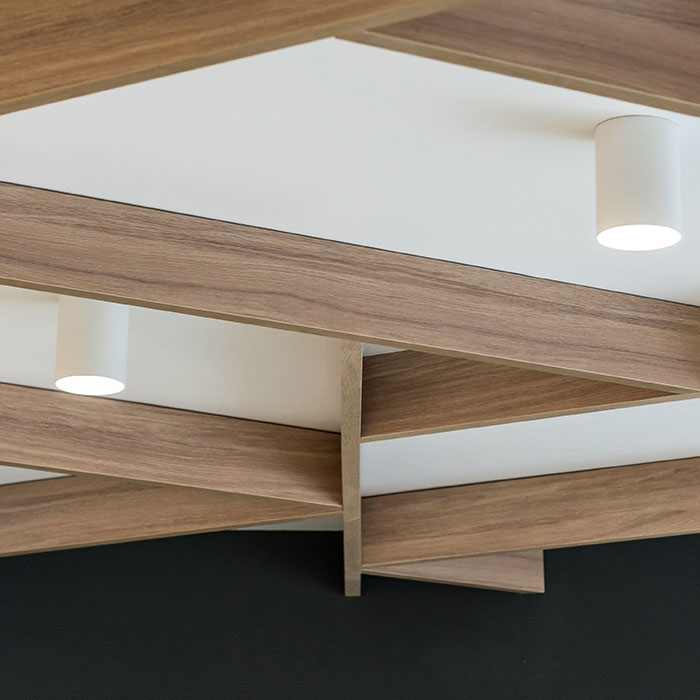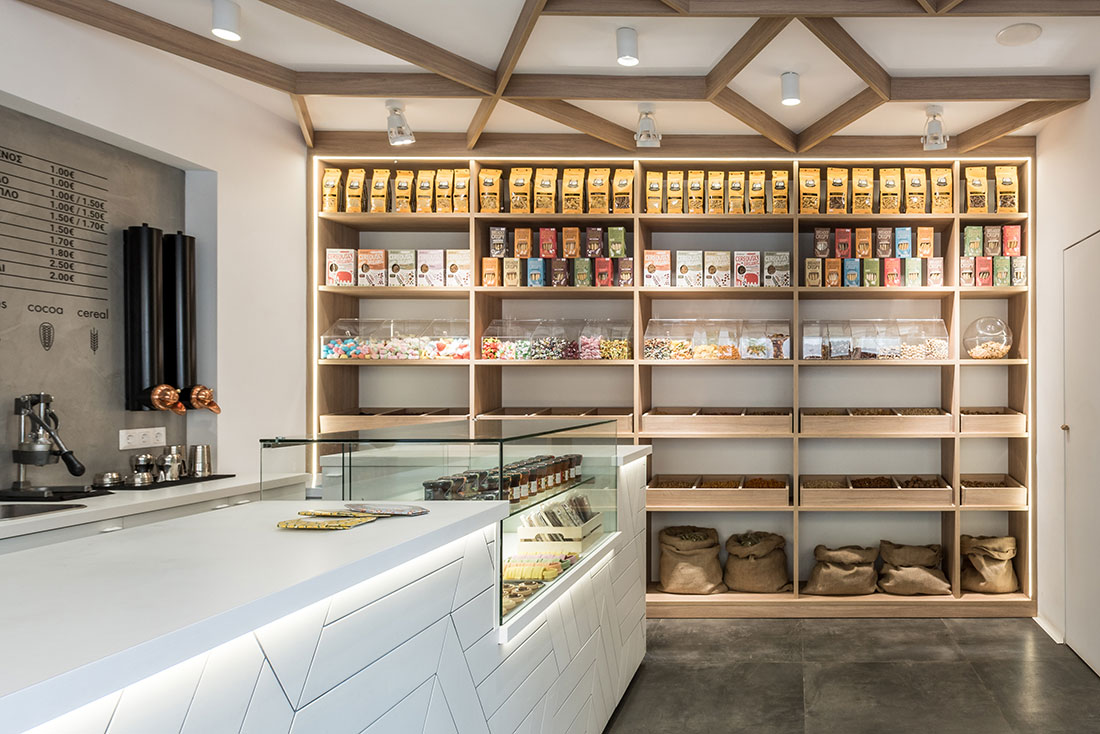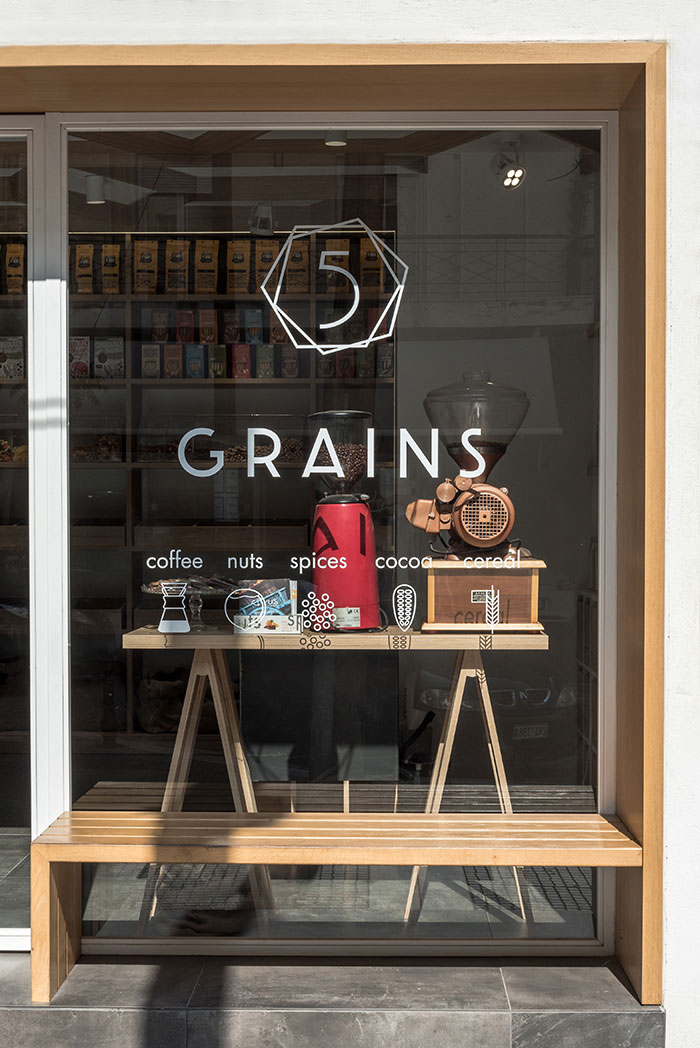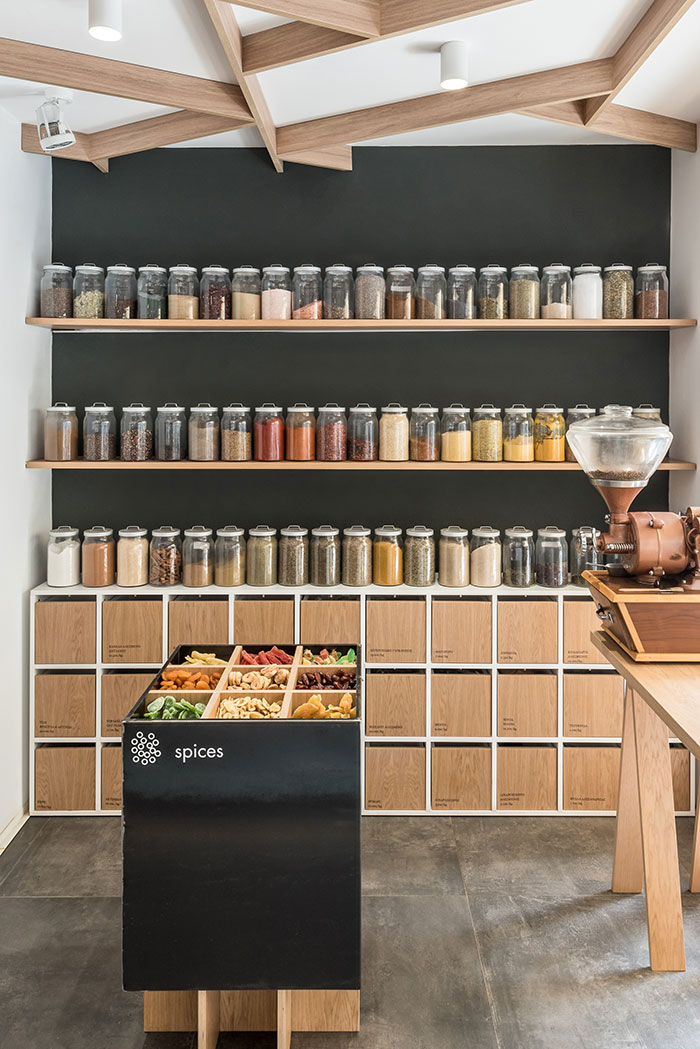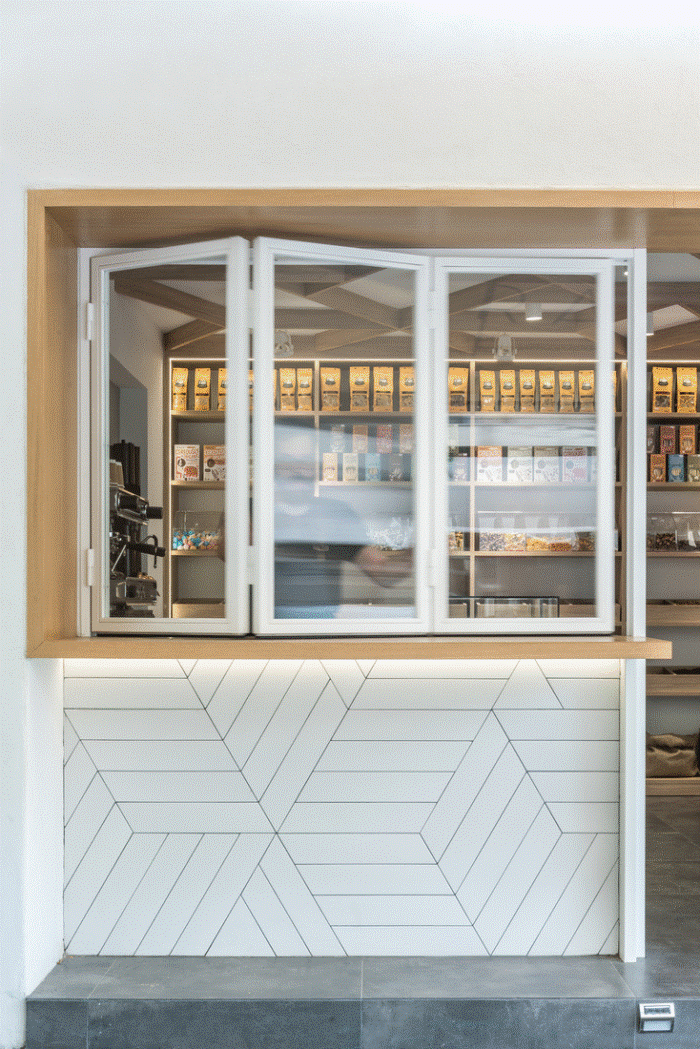 What makes this project one-of-a-kind?
The unique feature of this small coffee and nut store is the repeated pattern used throughout the
Design, from its logo to the ceiling construction.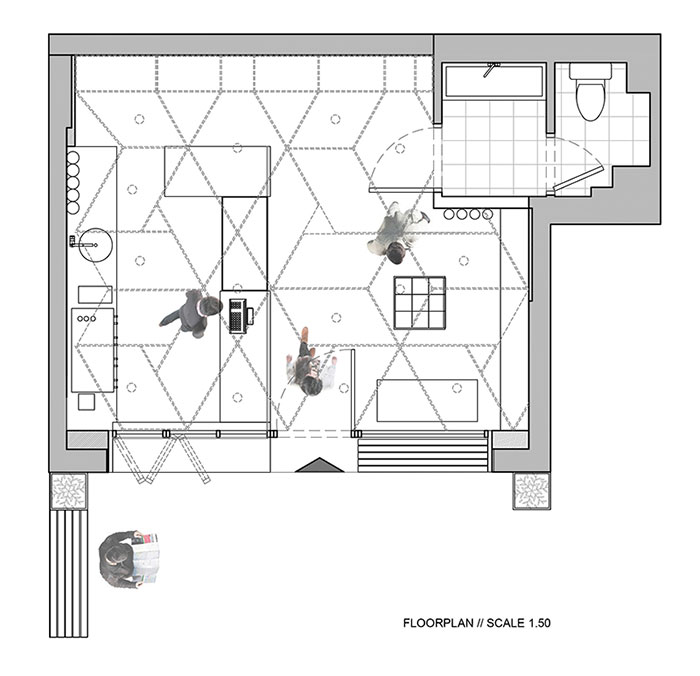 About the authors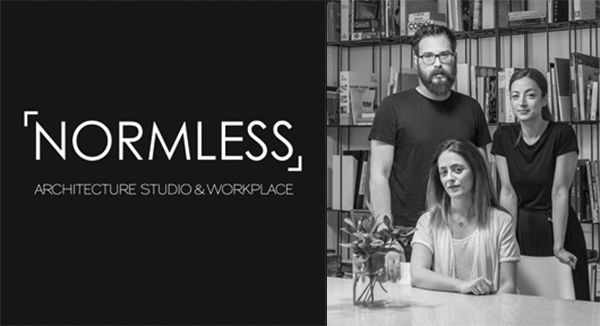 Normless architecture studio is where architectural design meet customized construction. Based in Thessaloniki, a team of architects and creative constructors undertake the design of any small- or large-scale project that is completely tailored to the needs and requirements of each user.
From visionary architecture to detailed design pieces, the purpose of our work is to create a unique aesthetic that is both bespoke and functional.
FILE
Authors: Normless architecture studio / Meni Kourmpeti – Sandra Kalliagra
Client: 5 Grains
Photos: George Sfakianakis
Year of completion: 2018
Location: Thessaloniki, Greece
Total area: 32 m2
Text provided by the authors of the project.