The design of a contemporary city apartment is imagined through positioning the living and dining element in the actual centre od the dwelling. Furthermore, socializing with extended family and friends becomes a fundamental part of the development of spatial and furniture distribution. The central part of the appartment instead of the appartment's furniture becomes the life of the residing family.
The double character of custom made white storage elements leads in the identity of the apartment. The first character is seen when the wardrobes are closed. They create a reserved impression of space and move the attention of the user towards the activities of inhabitants and visitors. The dining area is in the spotlight along with the living room and its vibrance. The second character on the other hand provides an effect of surprise, which creates a domestic athmosphere. The open wardrobes are designed as a dinamic elements that serves as an extension of the room combined with their usefulness. An open first wardrobe uncovers a series of kitchen and storage surfaces while the second wardrobe reveals a collection of collector's items together with the television set. All of these items can be visible to the visitor or not, as per the resident's wishes. Closing and opening the wardrobes silmutaneously appear as a scenery change of the space.
Pieces of furniture differ by colour, use of materials and design. The dining table and chairs are black, hence matching the black surface of club table with brass detail. The living room is invigorated with the colour of a green velvet sofa, blue carpet and a gray armchair that conects with the interior of the wardrobe. Aforementioned white elements fuse with the colour of the walls and create a neutral background. The whiteness continues in the second floor, where the approach of useful solutions repeats itself. A long white desk takes over the role of a railing and is designed without any visible support and thus enabling the outlook towards the doors of the bedrooms. The line of the desk continues to the door of the bedroom and to a built-in wardrobe with the mirror. The warmer tones of wooden wardrobes and bed frames prevail in the bedrooms.
The designers of the apartment have devoted a lot of attention to details and careful selection of materials for pieces of furniture. According to that they had to consistently follow the original idea of a centered dwelling and had to apply a client's personal note into the design.
Text provided by the authors of the project.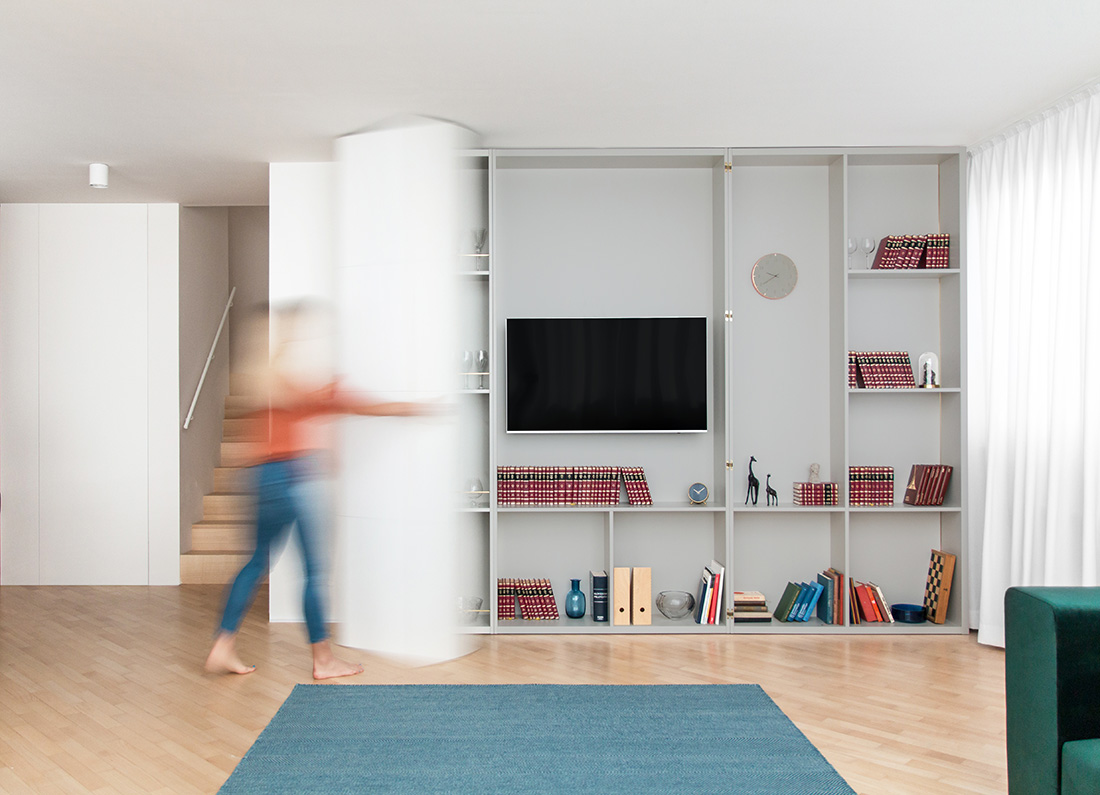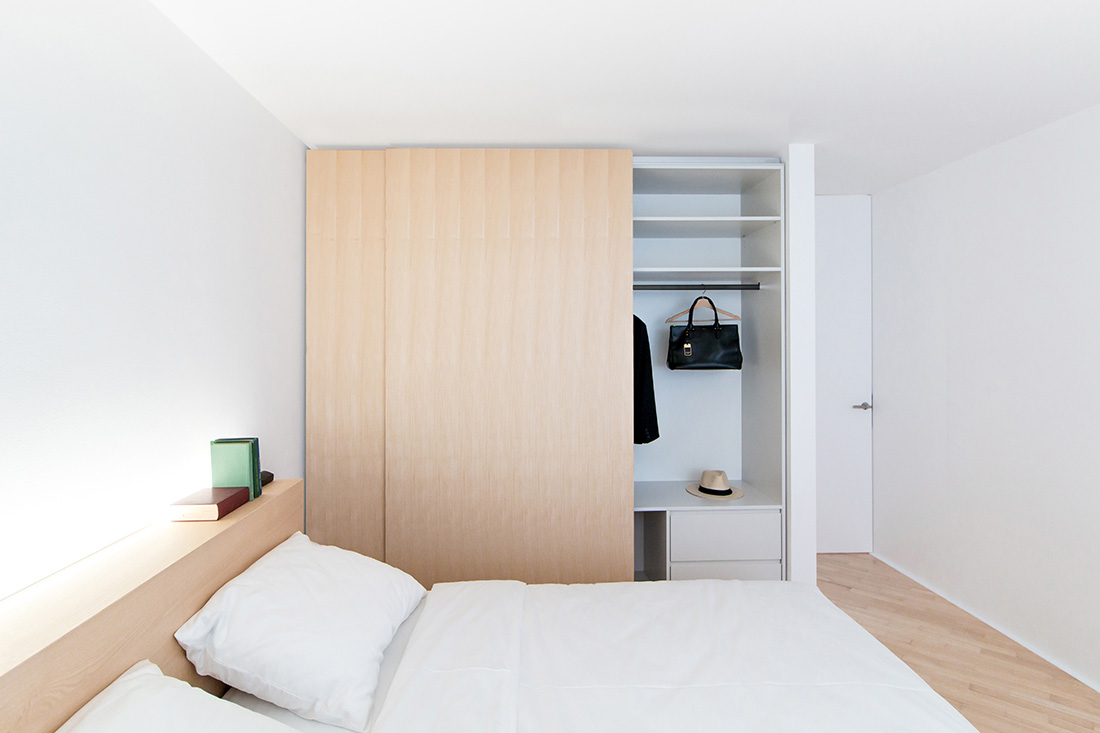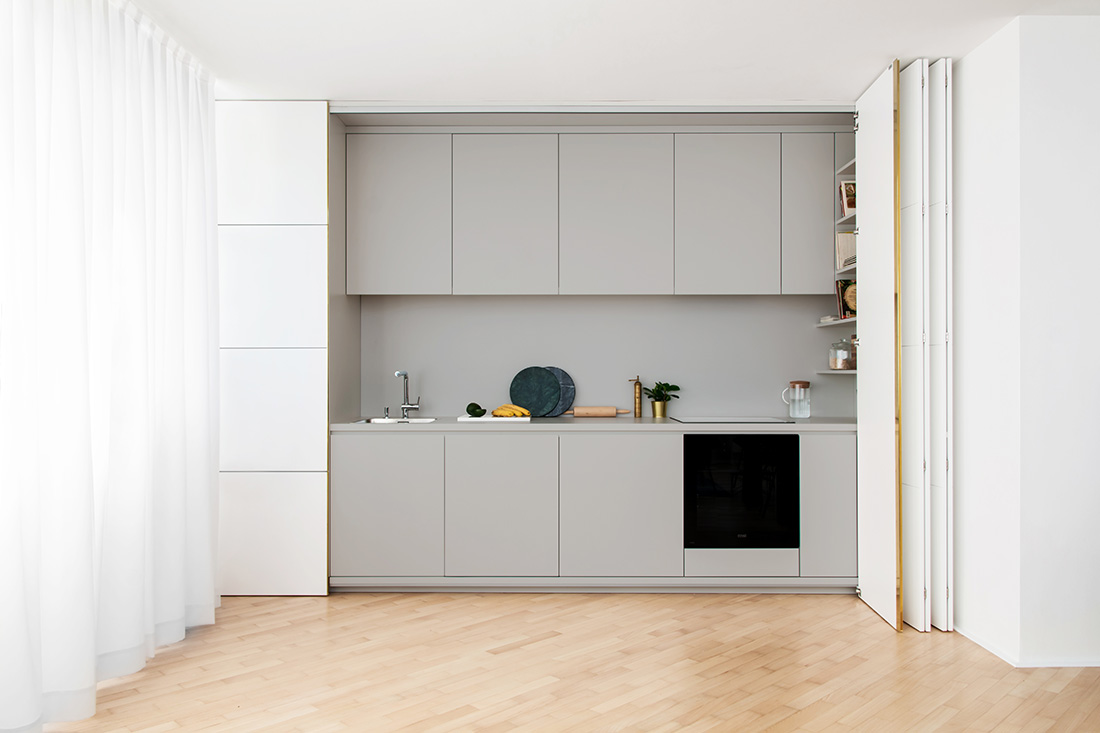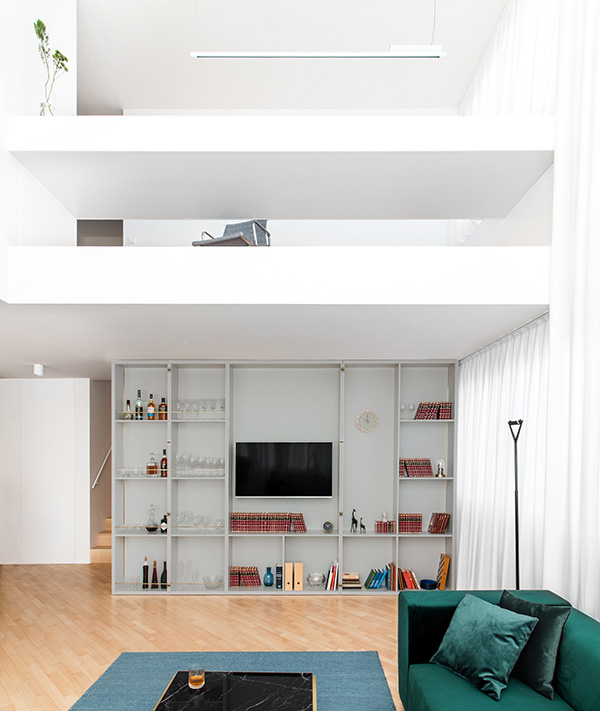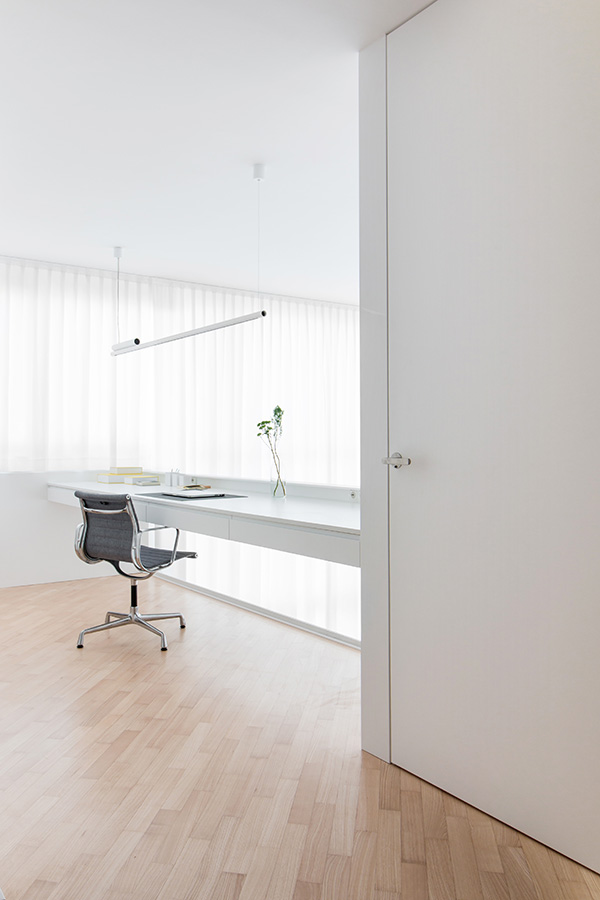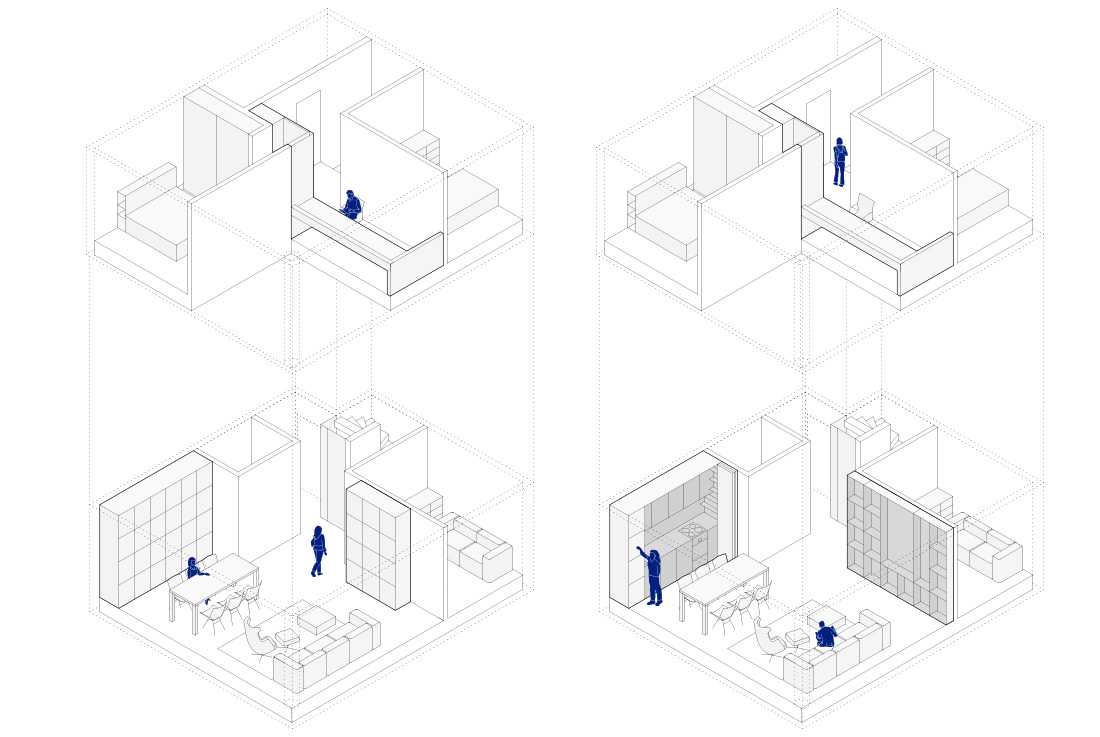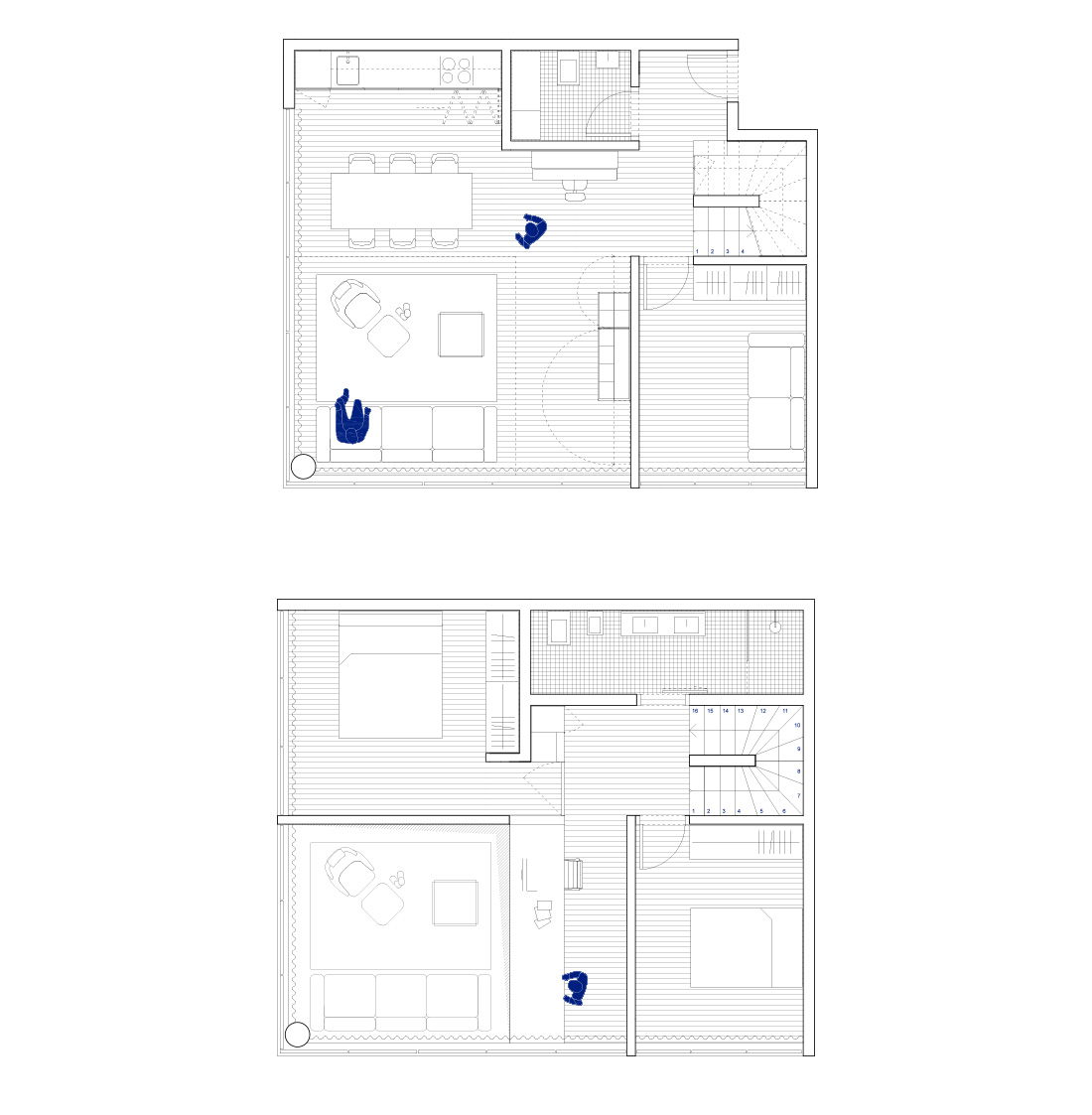 Credits
Interior
Matic Škarabot, Aleš Žmavc
Year of completion
2019
Location
Celje, Slovenia
Photos
Matic Škarabot
Project Partners
OK Atelier s.r.o., MALANG s.r.o.
Related posts
Powered by