Last Supper Tirana was conceived to be the ultimate warmest, gathering place, for a group of friends and burger-lovers in Tirana. Regarding the main space organization, it was important to create an open/transparent kitchen visible to the main dining area, for clients to be reassured on the instant cooking process.
There is richness in the use of materials and patterns from recycled wooden pallets, concrete imitation on walls, white and grey tiles composed partially in herringbone patterns, to bring the retro feeling of the underground metro walls, to the use of turquoise color to balance the entire atmosphere with some freshness. The herringbone pattern, being the original motif of the project, represents a tree crown, and is present everywhere from the way the floor is paved to the customized metallic table legs. The main intention was to bring a balance between the urban character and a more natural driven ambiance by using hand-made, hanging terrariums or invoking nature through some specific elements like metallic trees. The original height of the space was intentionally preserved so that a system of hanging cable lights would create the perception of being in an 'industrialized jungle'.
What makes this project one-of-a-kind?
The character of the place is present and embodied in the choice of materials and the richness of patterns as a defining element, giving to the space playfulness but at the same time preserving a certain harmony. Its most unique feature is Invoking nature through the use of industrial elements.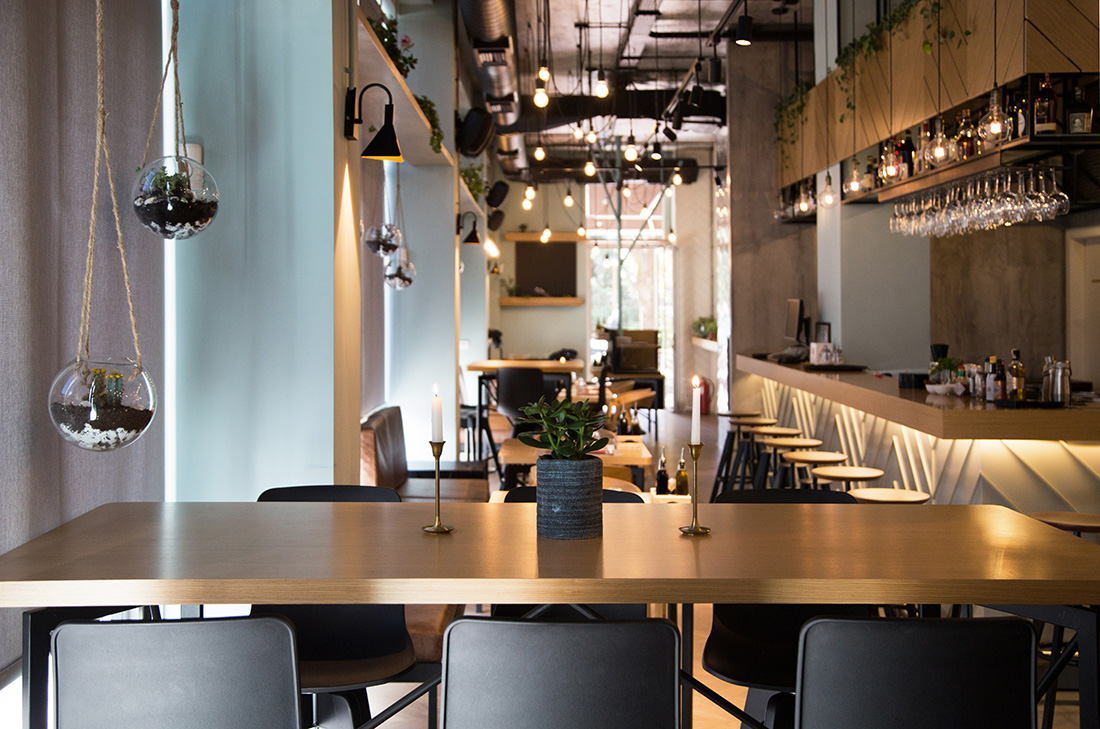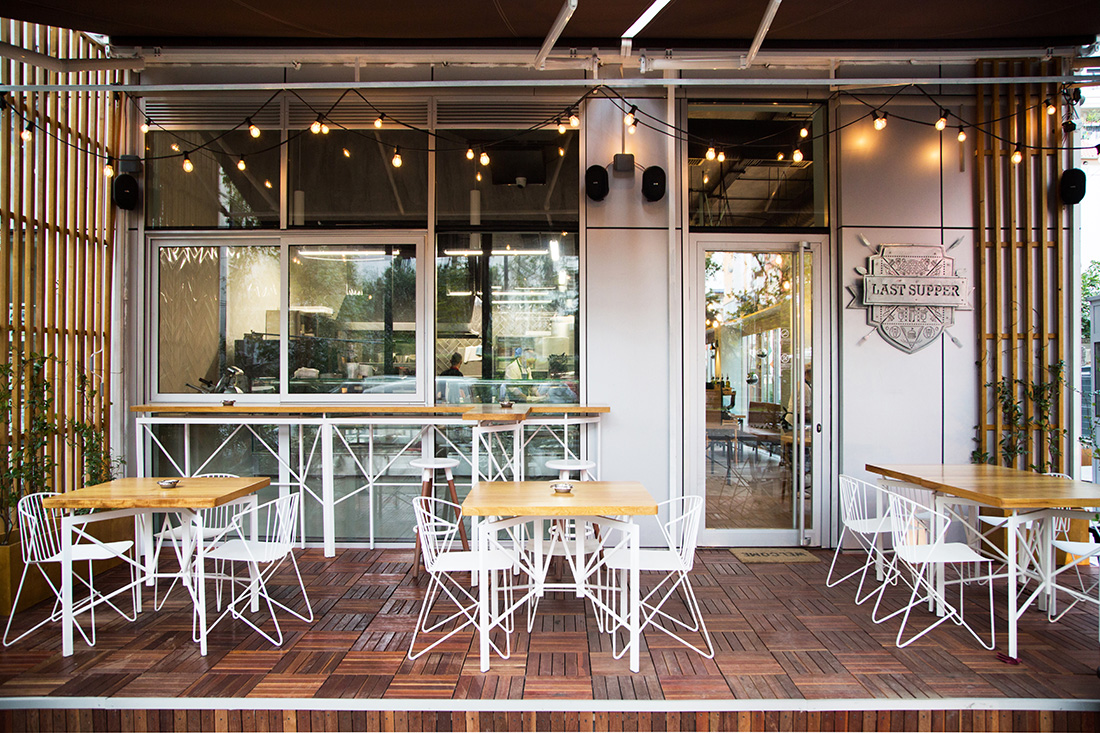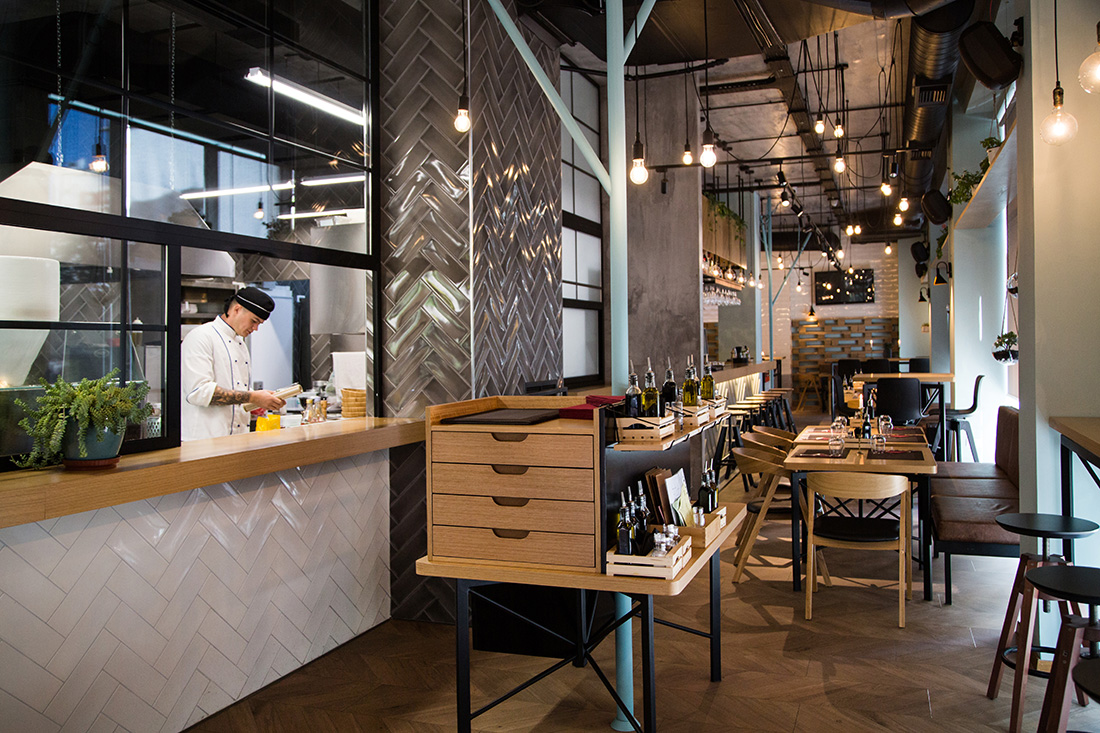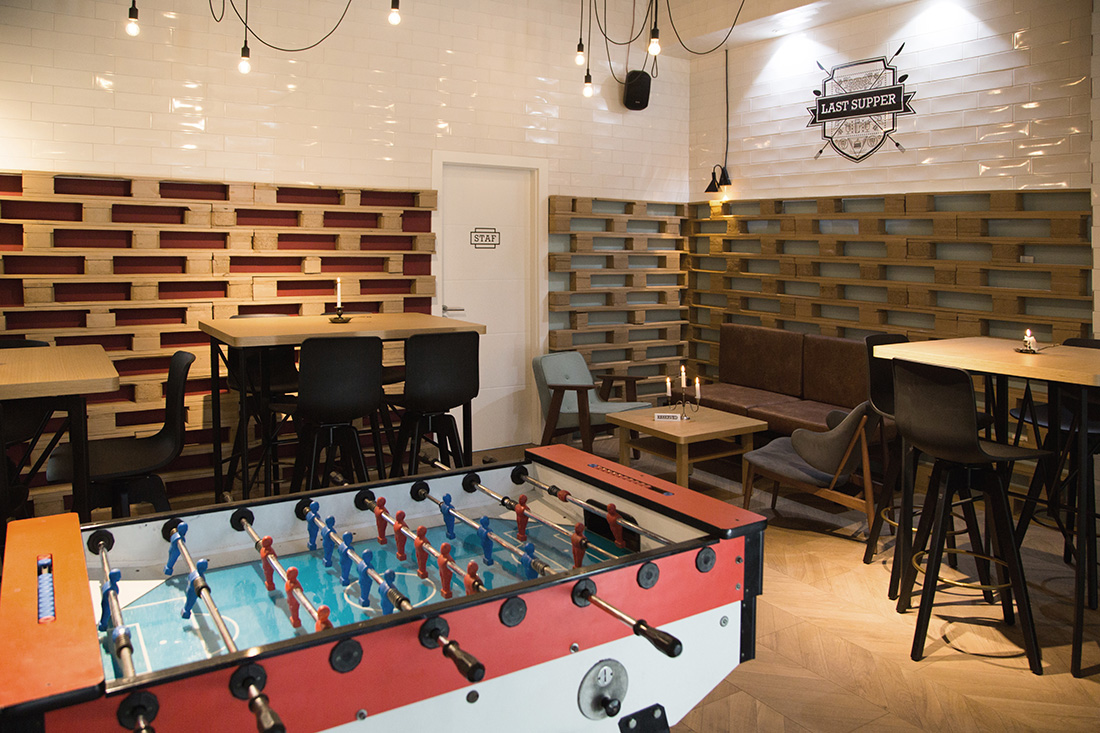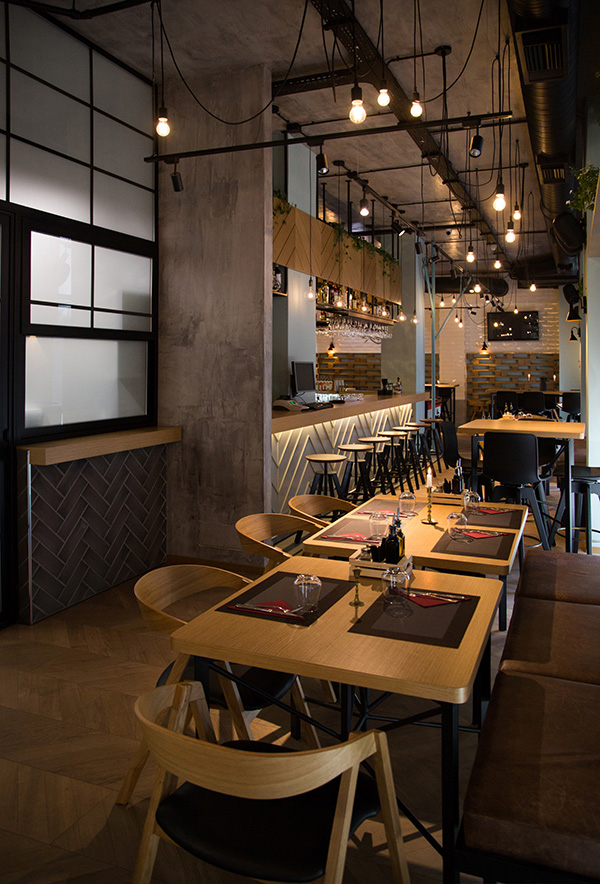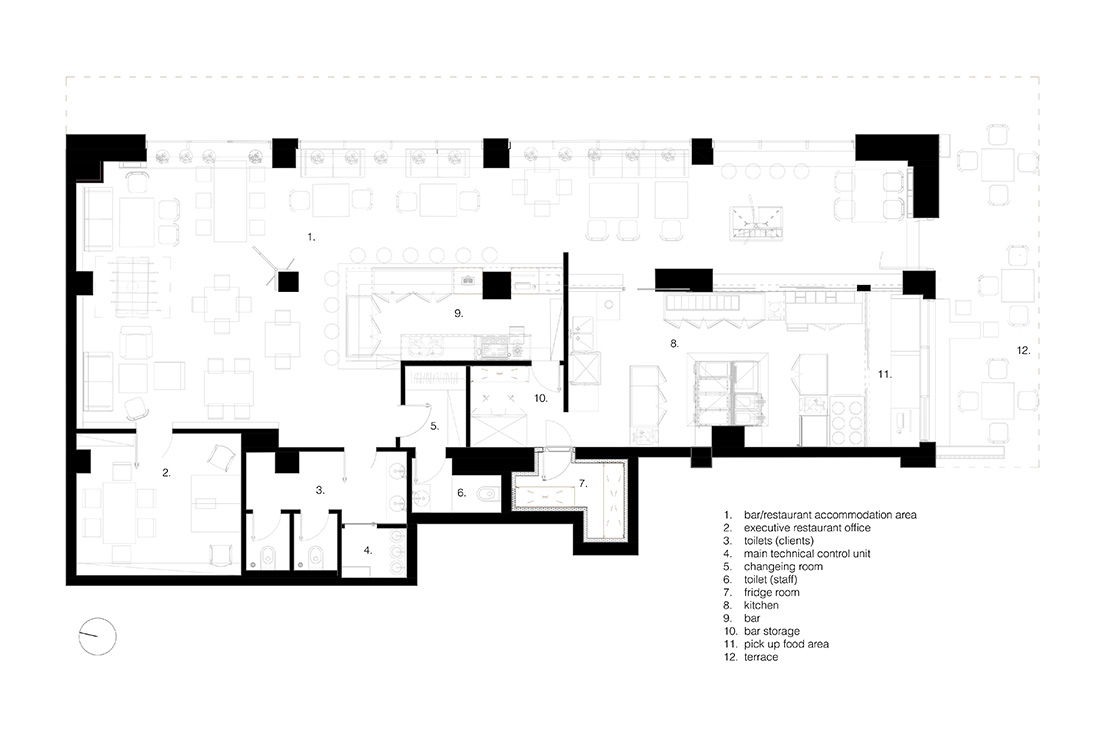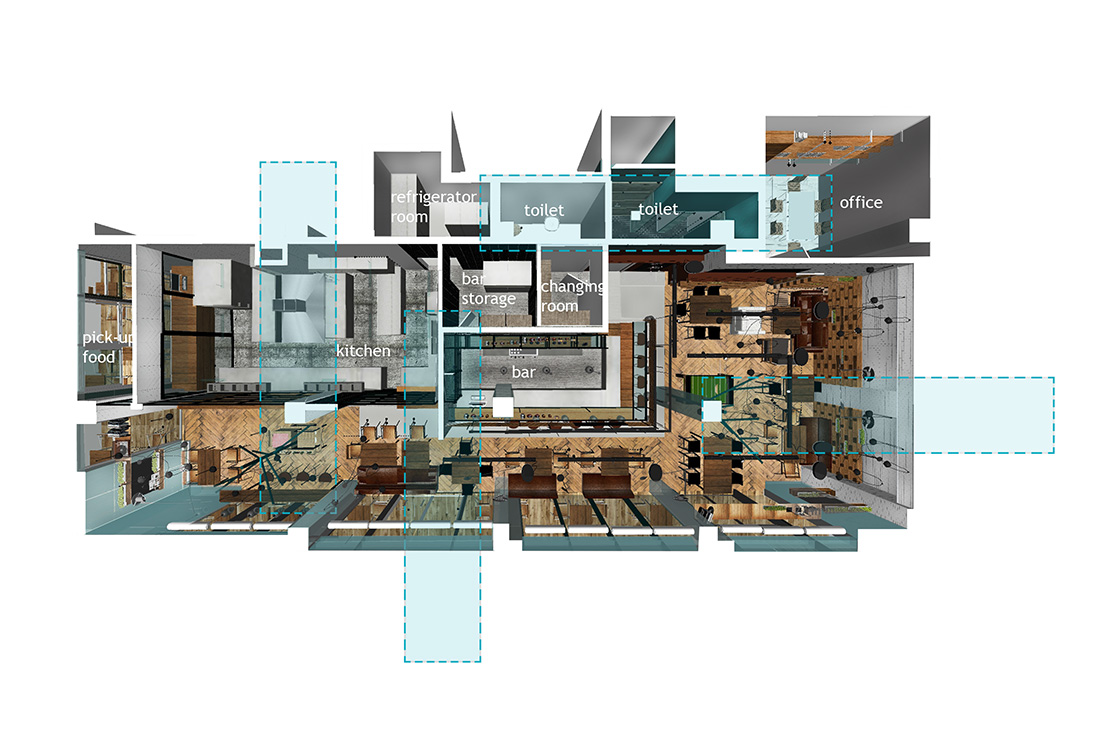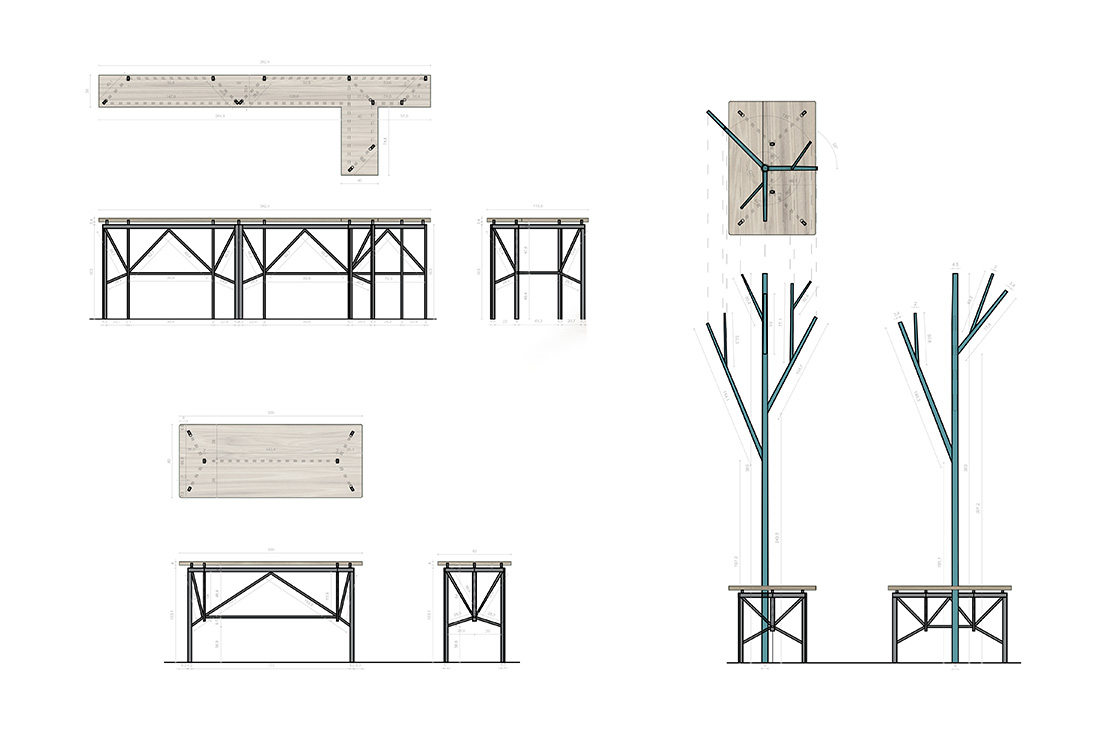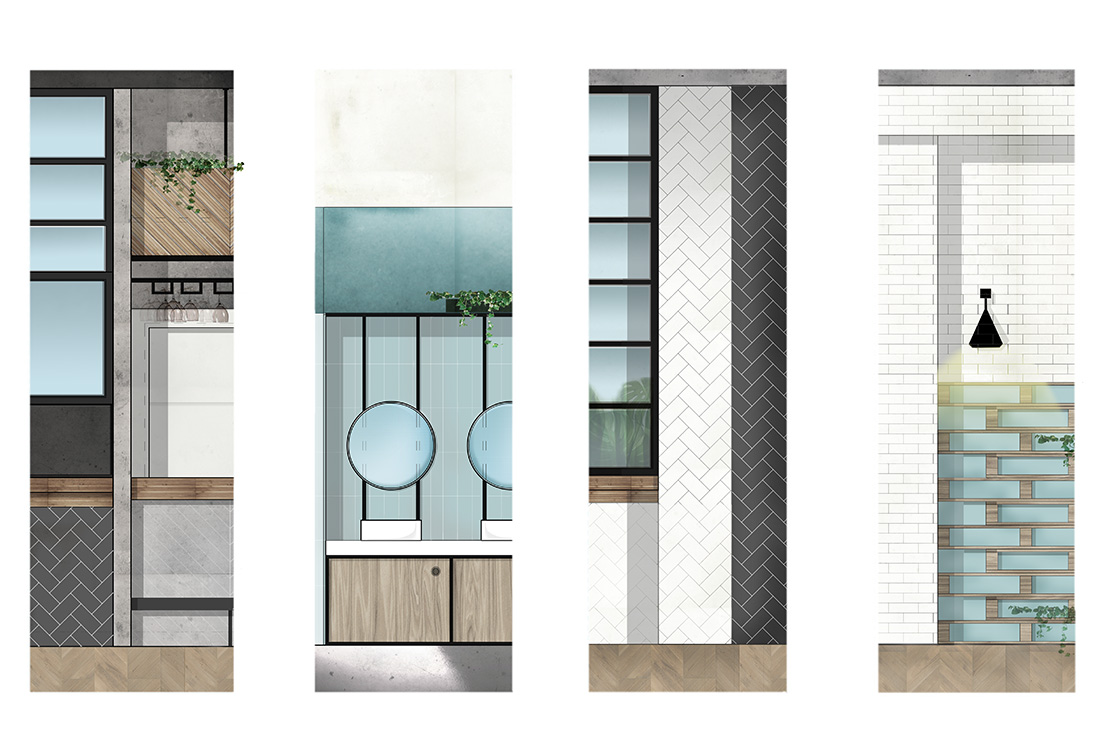 Credits
Project Partners
MBK Import – Export, FUJITSU Superior Klima, Resin Technology sh.p.k, Metal Furniture Tirana, Arredo FAB, Vitalux sh.p.k, Bauled, ITE Light, Brunes sh.p.k, MBK sh.p.k, Ter Hurne, ALMECO Contract Furniture, ITE Group
Related posts
Powered by