Symbiosis Energy-synergy, sport-people like an inexhaustible spot for the actual and future generations was the targeted objective of the project transformed naturally in the concept of the design in masterplan, urban design and architecture level. From the urban scheme it is evidenced that sport is very much present in people's everyday life, so it was important to design a transition pedestrian path across the plot and the main square dedicated for the entrances in each building of the program that is at the same time a place for social interaction.
The car mobility is positioned as a service road, bypassing the people/athletes spaces. In the two completed buildings the concept is evidenced though the transparency of the facades which expose the energy of their sport activities. The façade itself gets inspiration from Antonio Sant Elia, who in his Manifest of Futurist Architecture wrote about the energy of the building through simple elements of the building organism. Like the blood in the veins, the concept of the building energy was brought in the design through the dynamic of the human movements in the building, horizontal and diagonal lines of movement, with everything in clear evidence.
What makes this project one-of-a-kind?
We strongly believe that this project is the right and special case to use wood structure, promoting green architecture in the proper life discipline, the SPORT. The material is chosen to identify Tirana Olympic Park in the masterplan level through application of 5 wood structures, creating at the same time an ensemble with different, but all dynamic skylines. The glory of the nature is evidenced in the organic interaction of the wood and greenness of the Tirana Olympic Park landscape. The light reflection of the glass façade brings kindly the landscape greenness even in its perception, creating a duality with the transparency wanted in the diagram for achieving the main design concept energy-synergy, sport-people, inside-outside.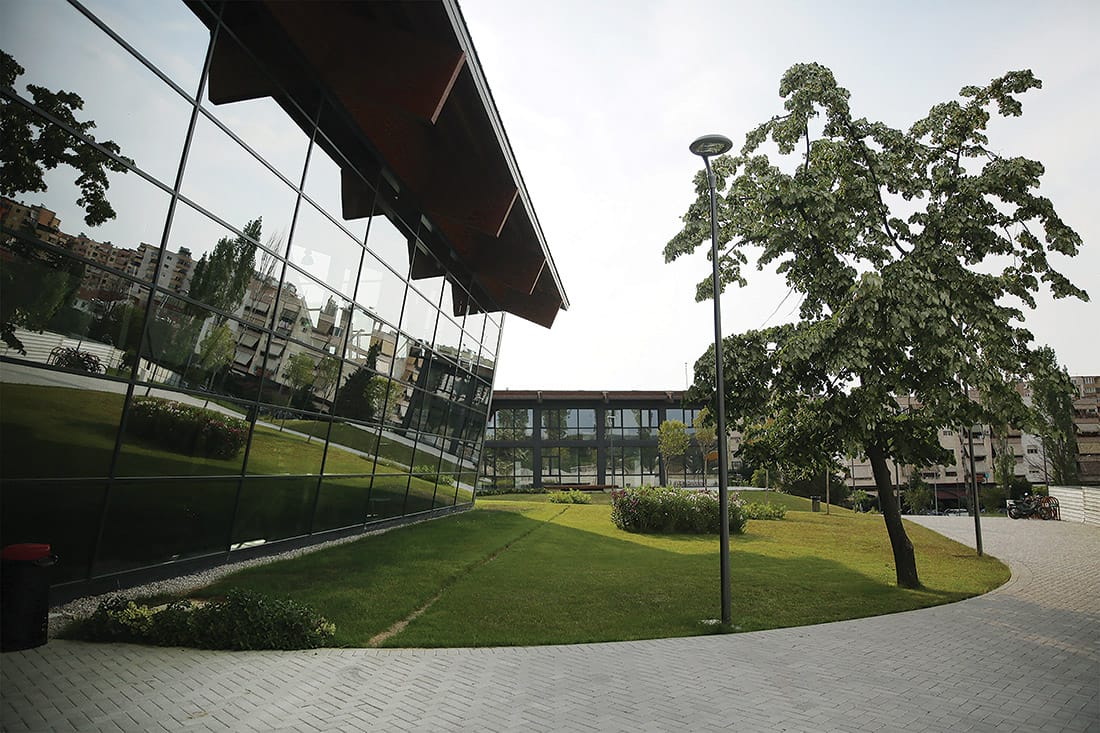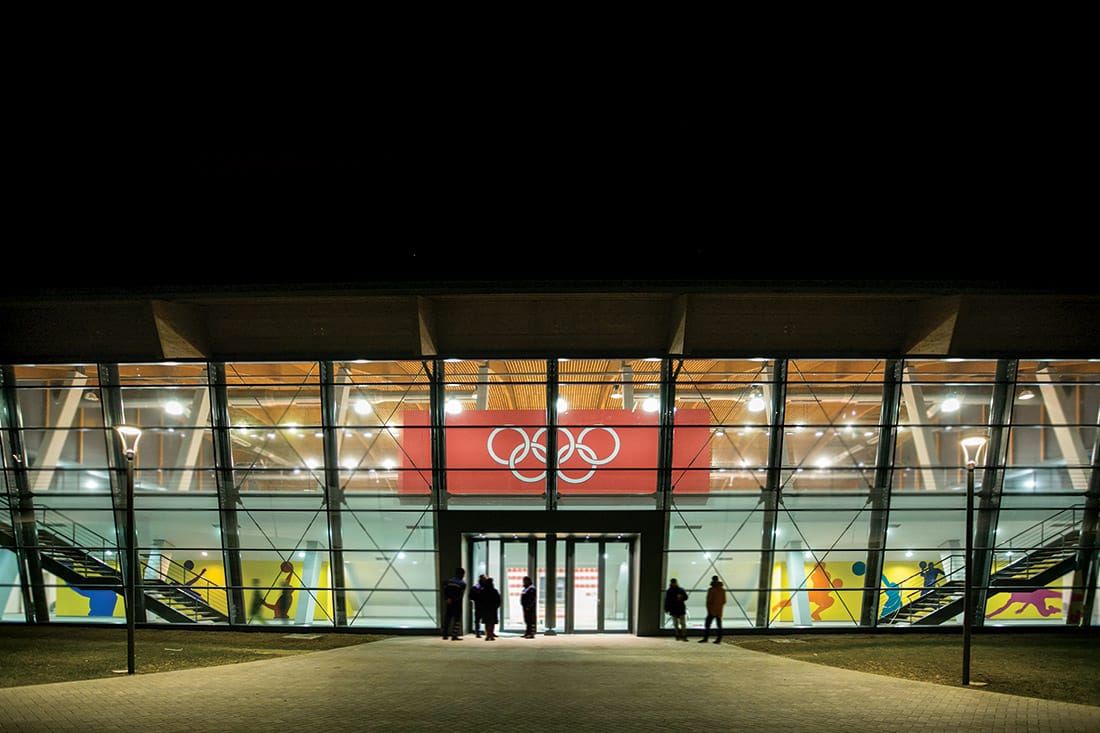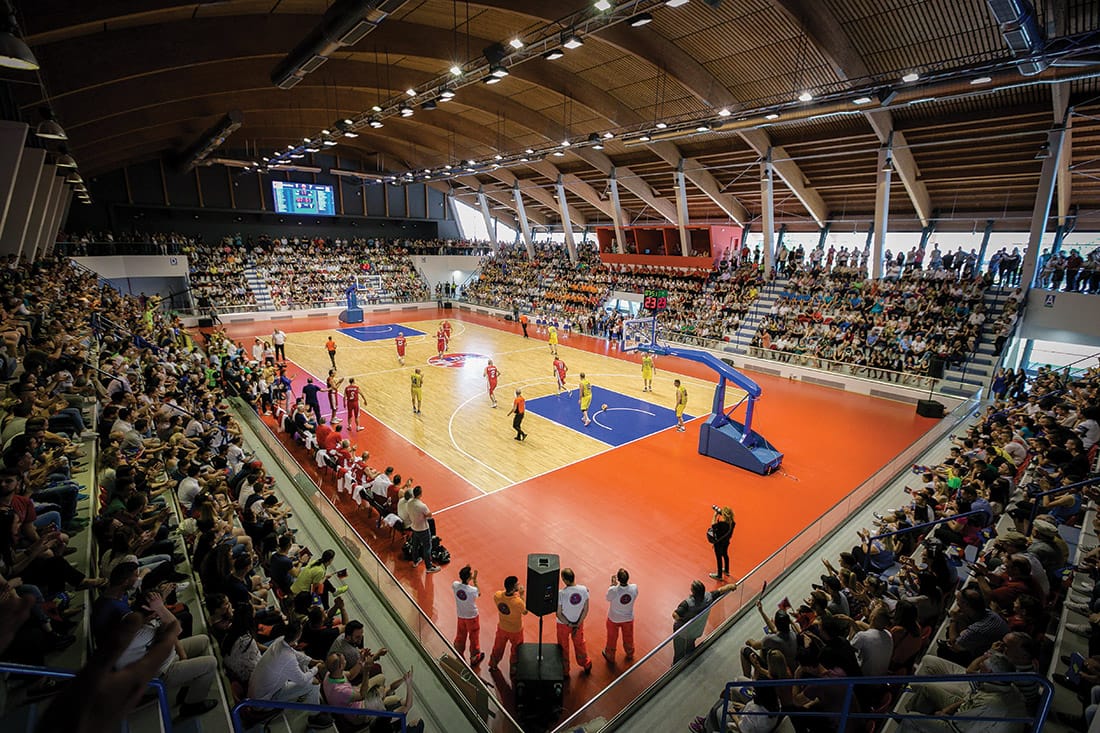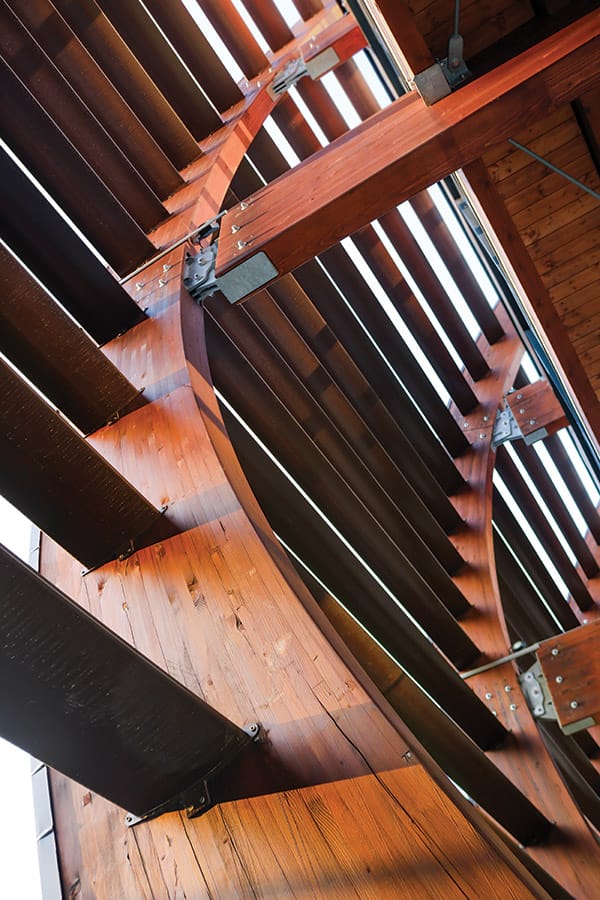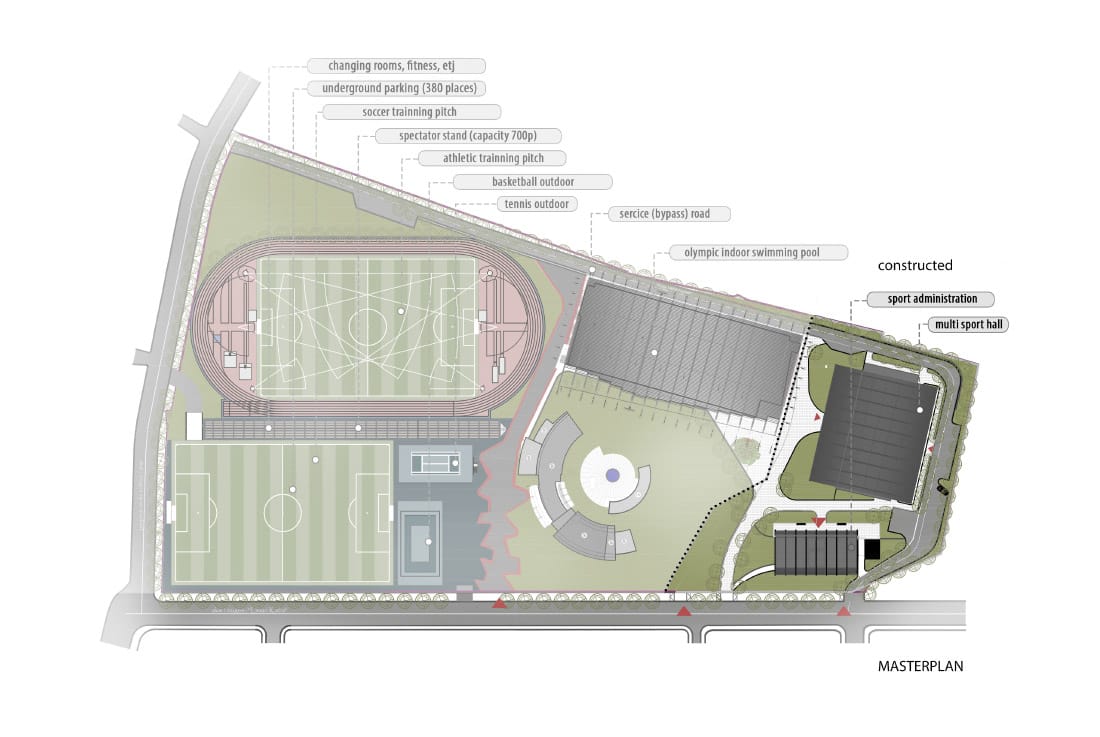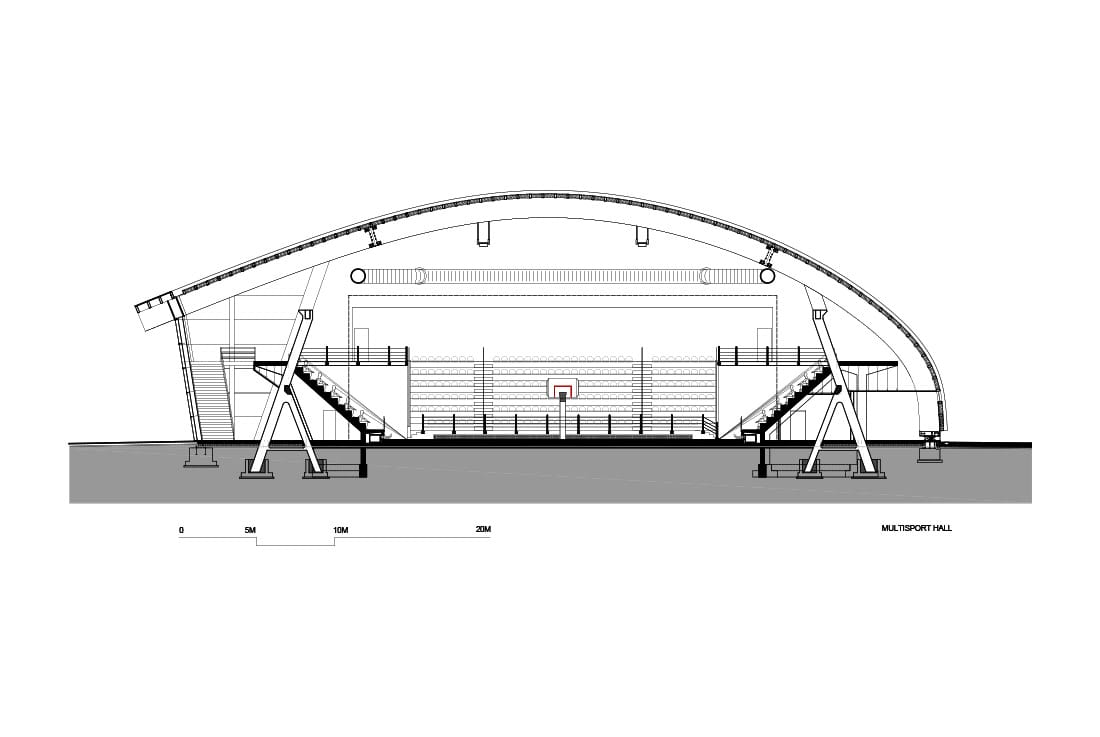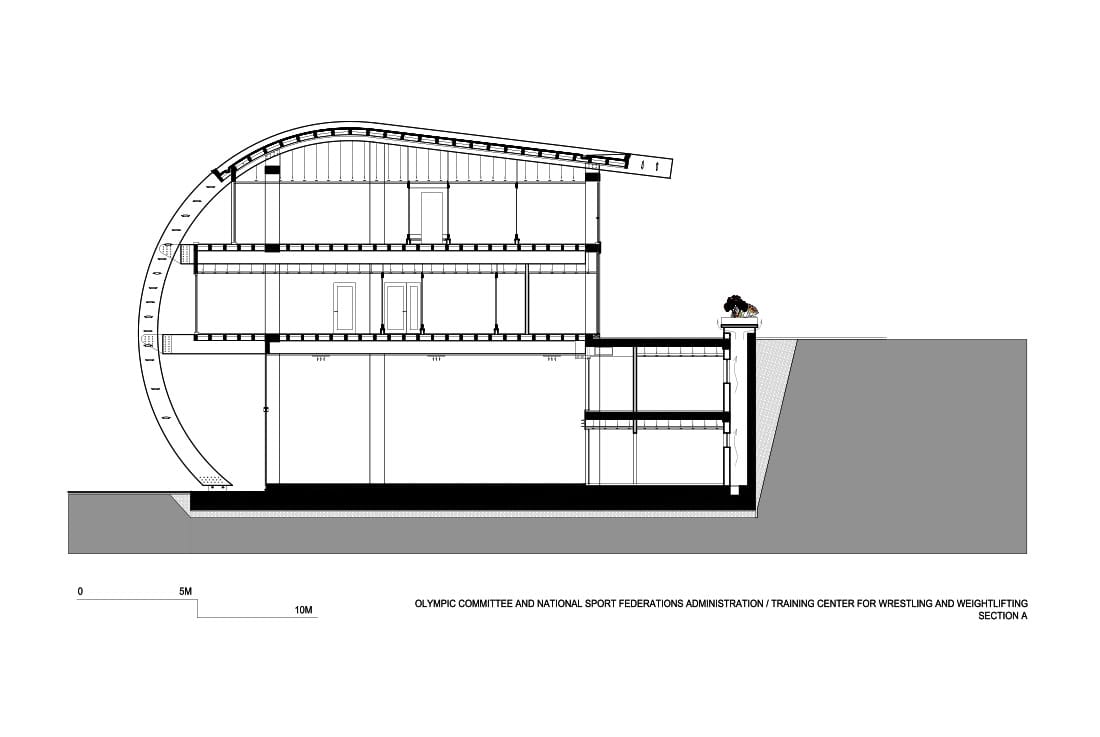 Credits
Architecture
DEA Studio, Ervin Taçi, Alket Meslani, Klodiana Emiri
Client
Municipality of Tirana
Year of completion
2017
Location
Tirana, Albania
Total area
7600 m2
Site area
23000 m2
Photos
Gent Onuzi, Ervin Taái, Bora Dervishi, Besfort Kryeziu
Project Partners
Main contractor
BENER SH.P.K
Other Partners
Eurocol Shpk, Bener Shpk, Guardian Glass, Etem, Elval Colour, Knauf, Forbo Flooring Systems, Volteco Spa, Moon's Gallery, ITE Grup Shpk, Klimateknika
Related posts
Powered by