This house was designed with nature in mind developing a structure that blends into its surroundings in the most ingenious way. Instead of working against nature, the trees were kept intact and the house was placed on the terrain taking into account their positions and all the important rooms and large glazed windows were oriented towards the garden.
The slide and the library extended on all floors are the centerpieces of this house. There is a contrast between the exterior of the house with light colored brick and white plaster (suggesting serenity and silence) and the interiors where color and joy prevail. This is a best described as a house of books and children.
This project is maybe the most representative regarding the relationship of the team with the clients. The strong collaboration led to a beautiful house, both on the exterior and the interior, being very bright, positive and warm.
What makes this project one-of-a-kind?
The harmonious and joyful blending of the garden, building and interior spaces makes this project unique and, the most important of all, a happy place to live in.
Text provided by the architects.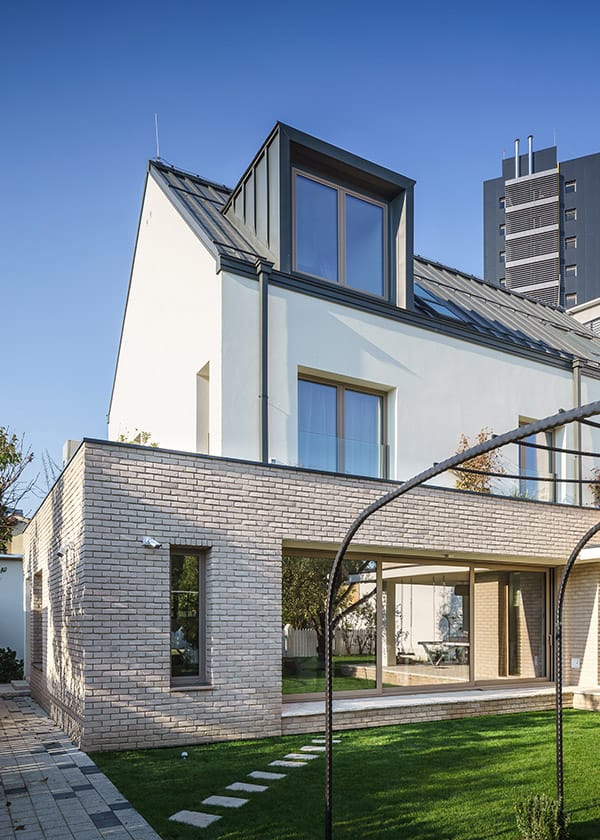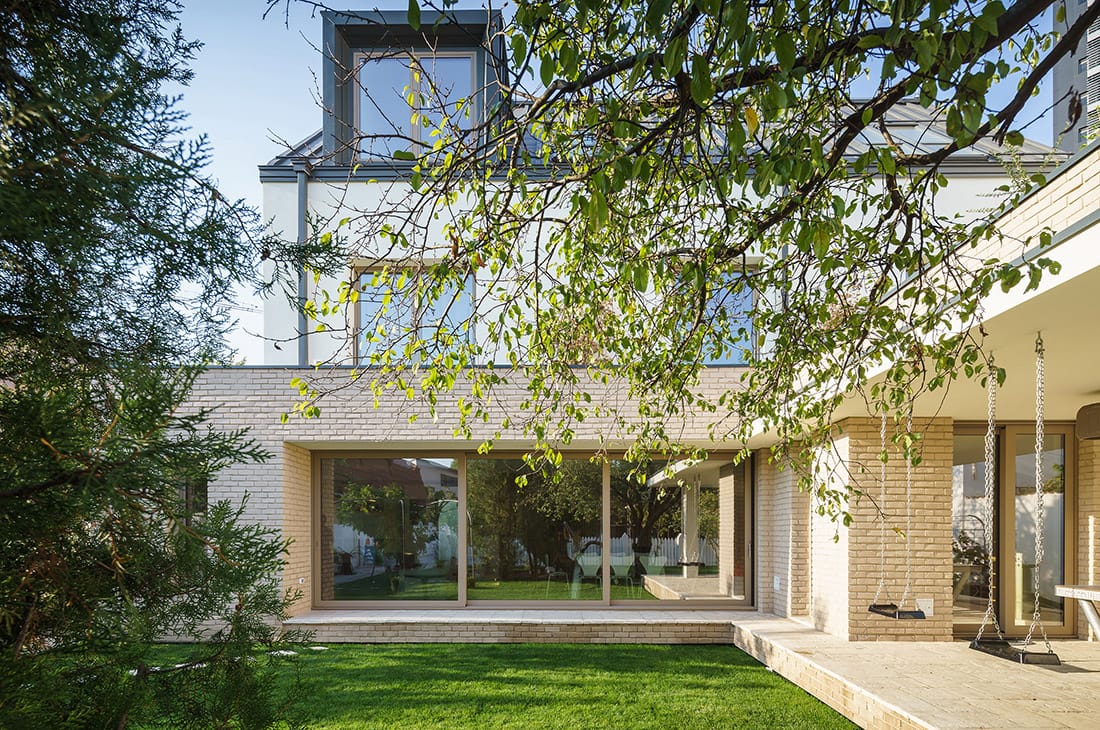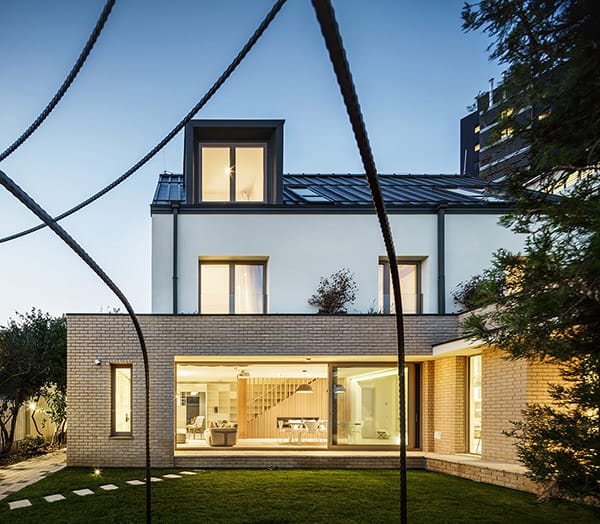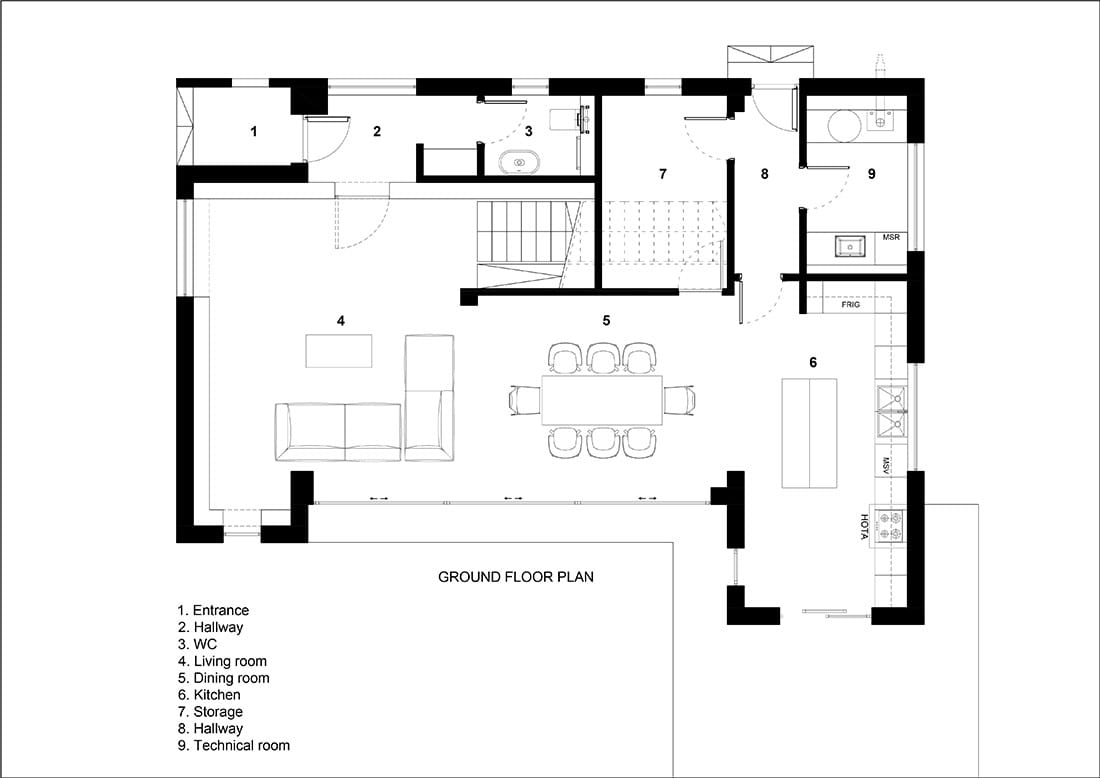 Credits
Architecture
Daniel Nicolae Popescu, Adela Voinea, Mihai Frentescu, Stefan Caplescu, Irina Stinghe; Fabrica de arhitectura
Year of completion
2017
Location
Bucharest, Romania
Area
Total area: 270 m2
Site area: 735 m2
Photos
Cosmin Dragomir
Related posts
Powered by