And it is here, on the main "square", there is an existing poor quality object of the Hluboká is a small village with a very interesting morphological value, especially for its gradual urbanization of the landscape with a very sensitive but purpose-built planting of buildings in the wrinkled part of the Vysočina. bus stop, in raffish condition. The zoning study of the site established the main principles of further development of the site, so we have a defined position for the new building – well, we are getting started!
Due to the existing composition of objects that adjoin the visor (objects with saddle roofs and classic residential shapes and proportions), we consider this attribute to be key. So we design an object with a saddle roof, but it has a disproportionally small length of the tract, so its volume can evoke the clock-watcher "cuckoo", known from our grandmothers. In order to grasp this object sensitively even on the material side, we choose local spruce wood as the main building material: beams, laths, planks, shingles. Everything was useful, durable and in line with a small budget. The building is equipped with a sit-down bench, a book shelf, a basket and a lime leaf for happiness. Let this bus stop form a small, nice landmark of a modest village in the Vysočina region.
What makes this project one-of-a-kind?
Naturalness.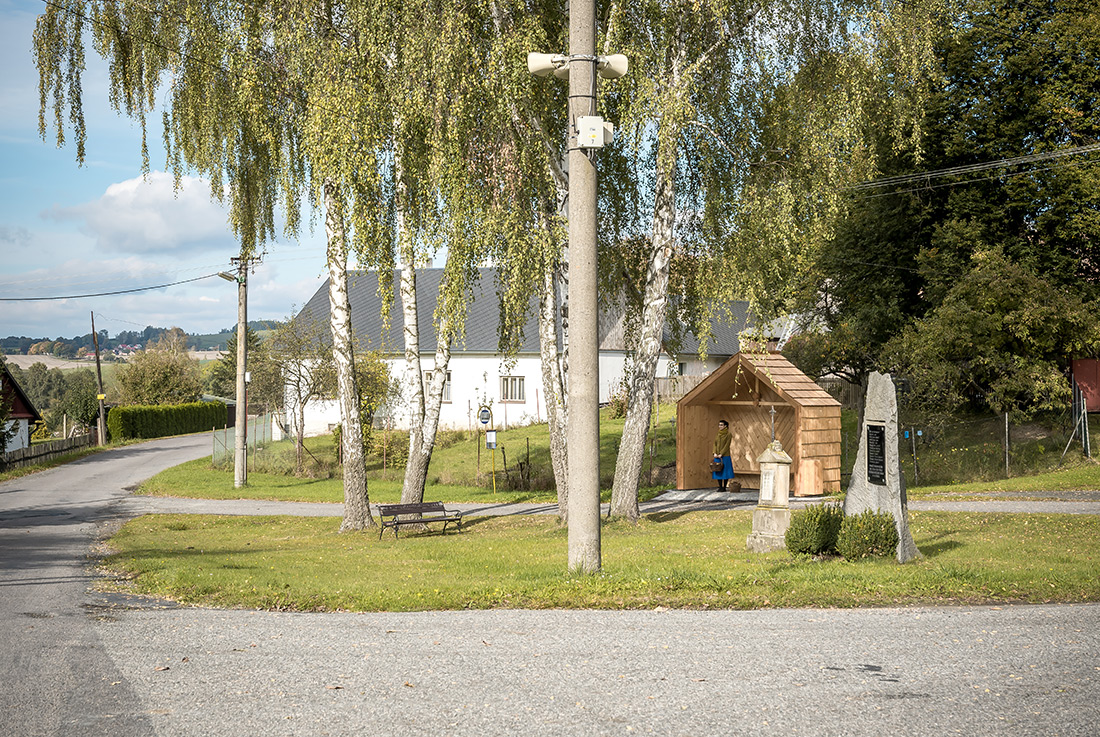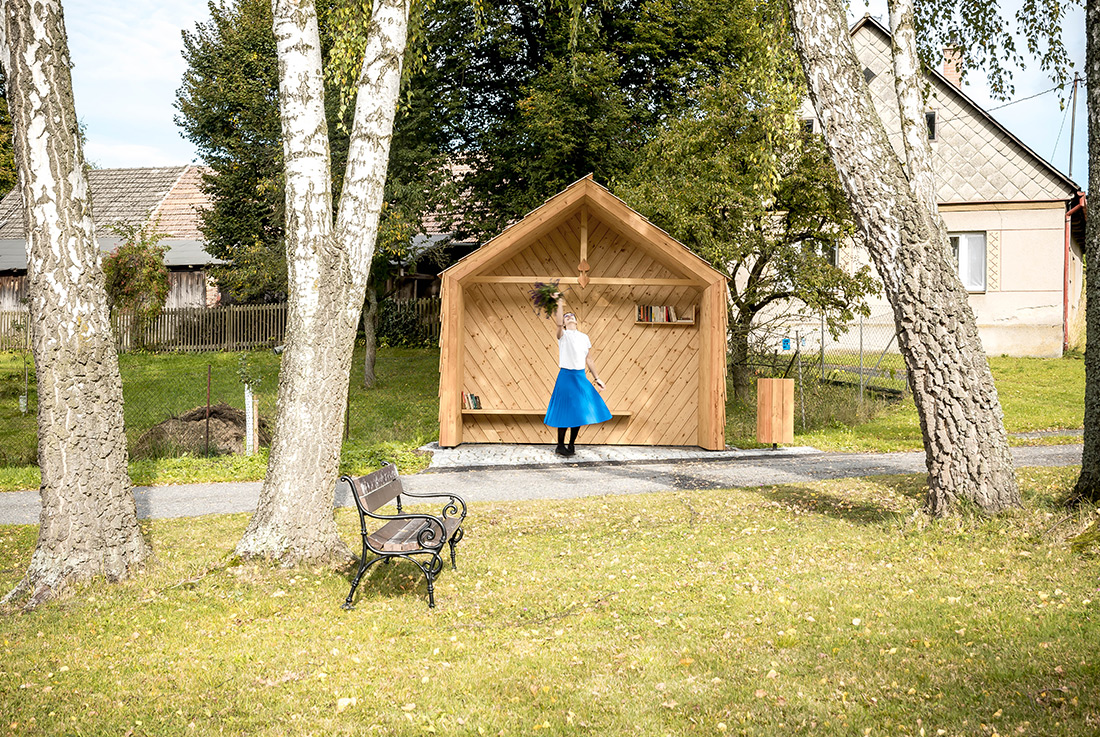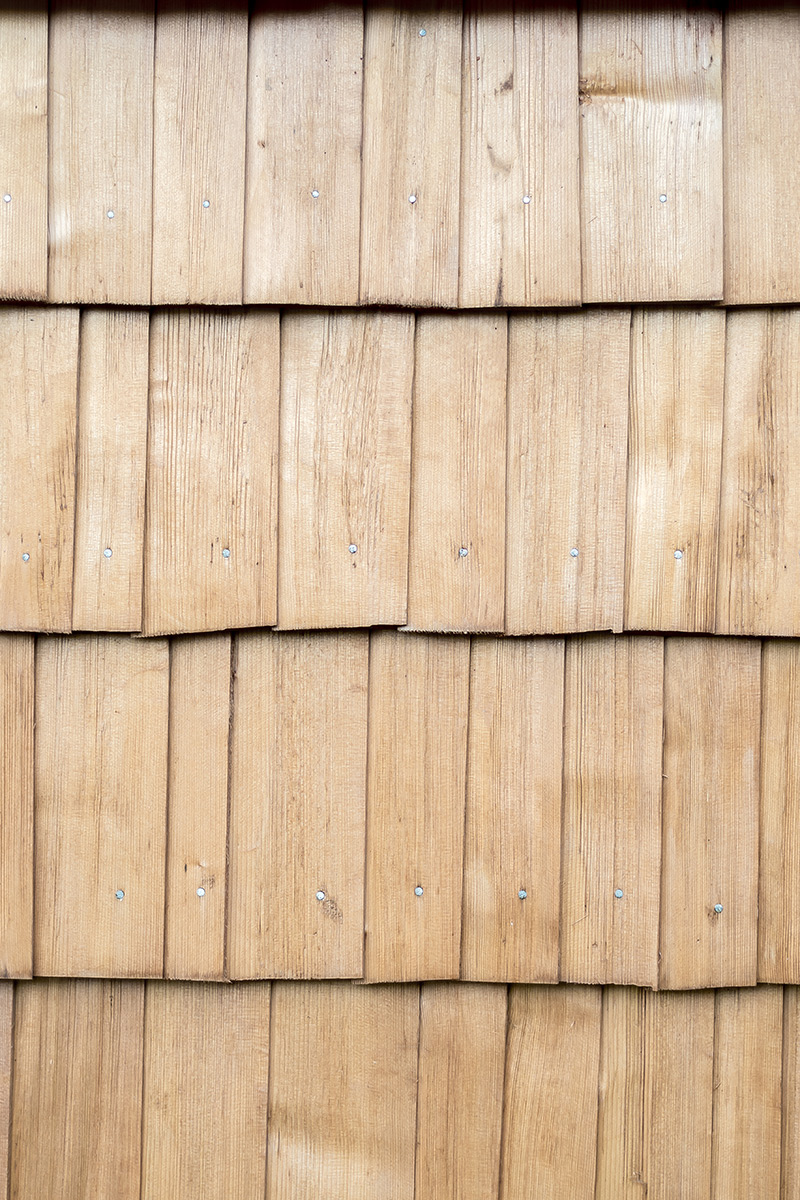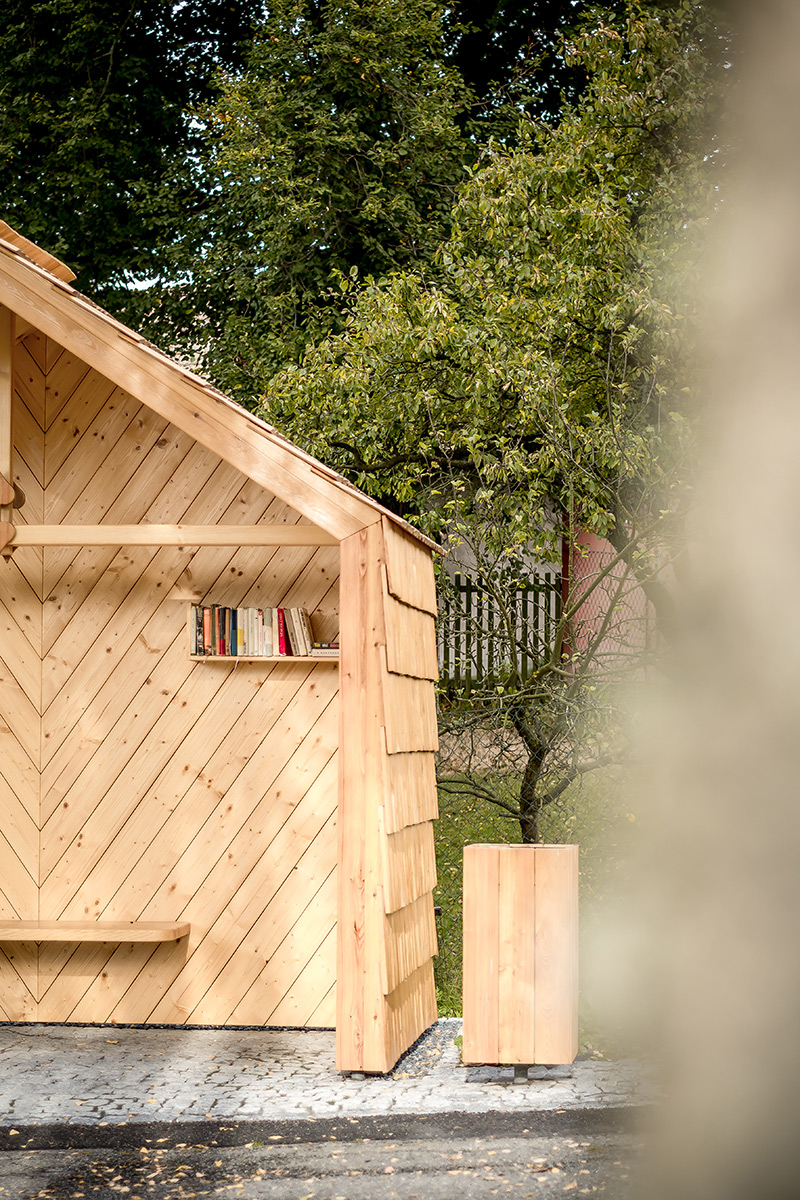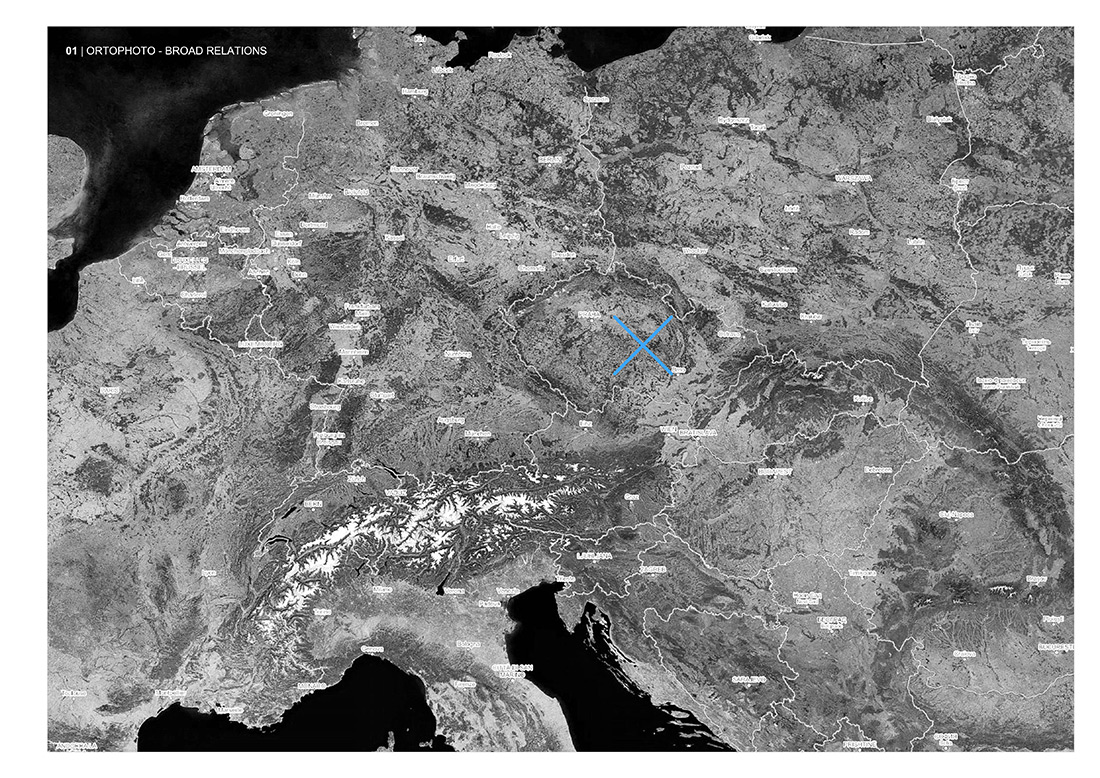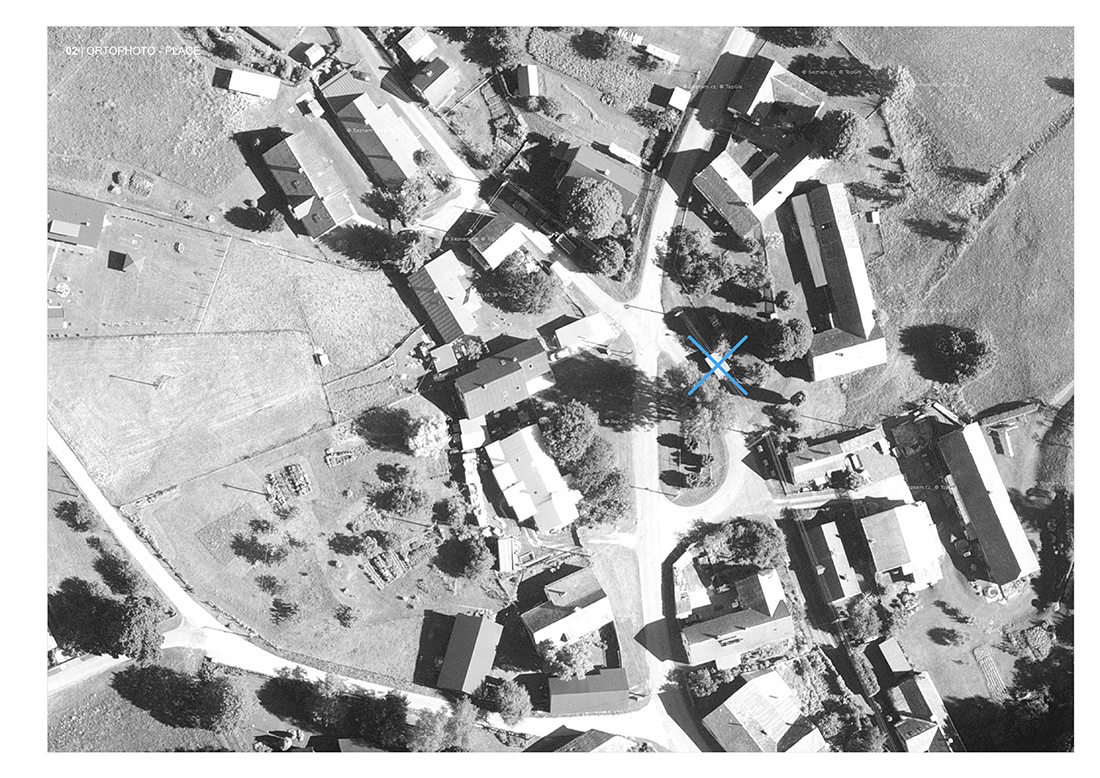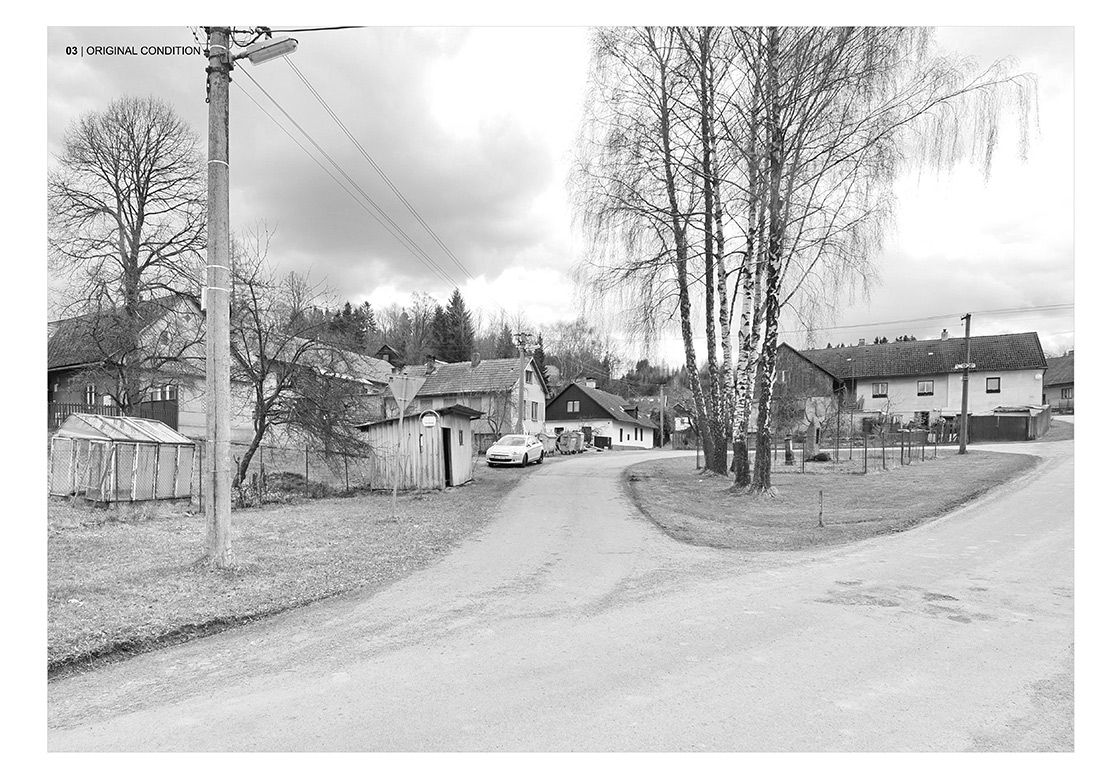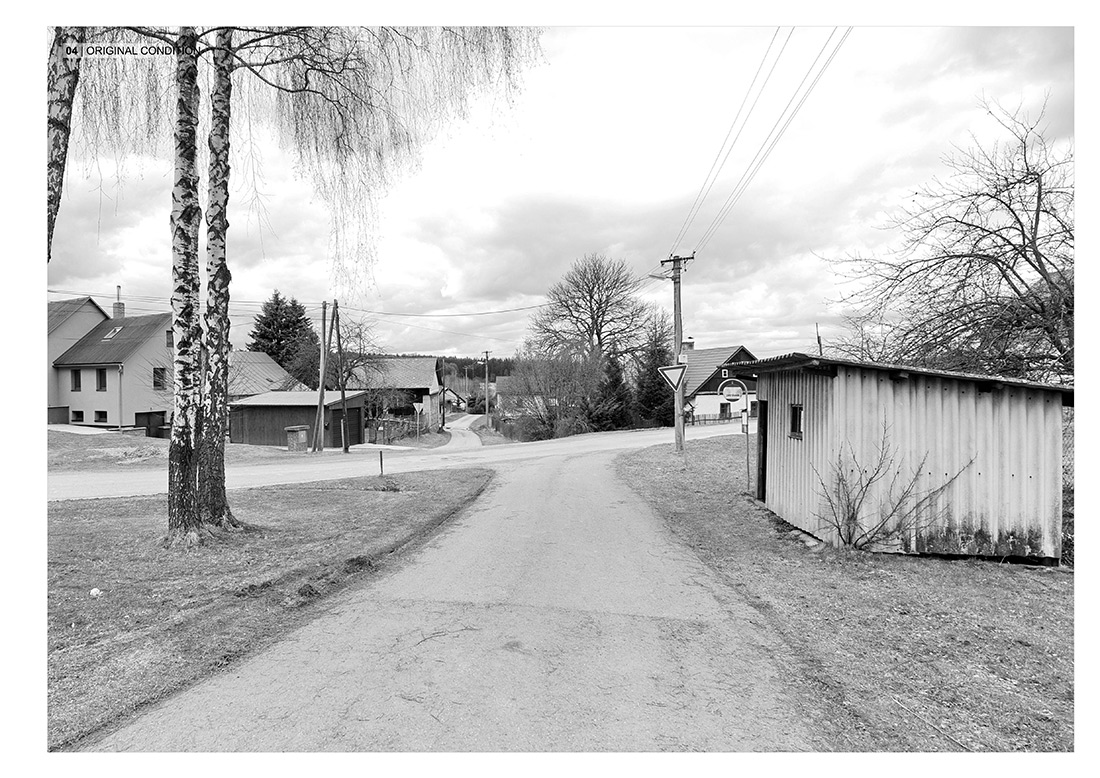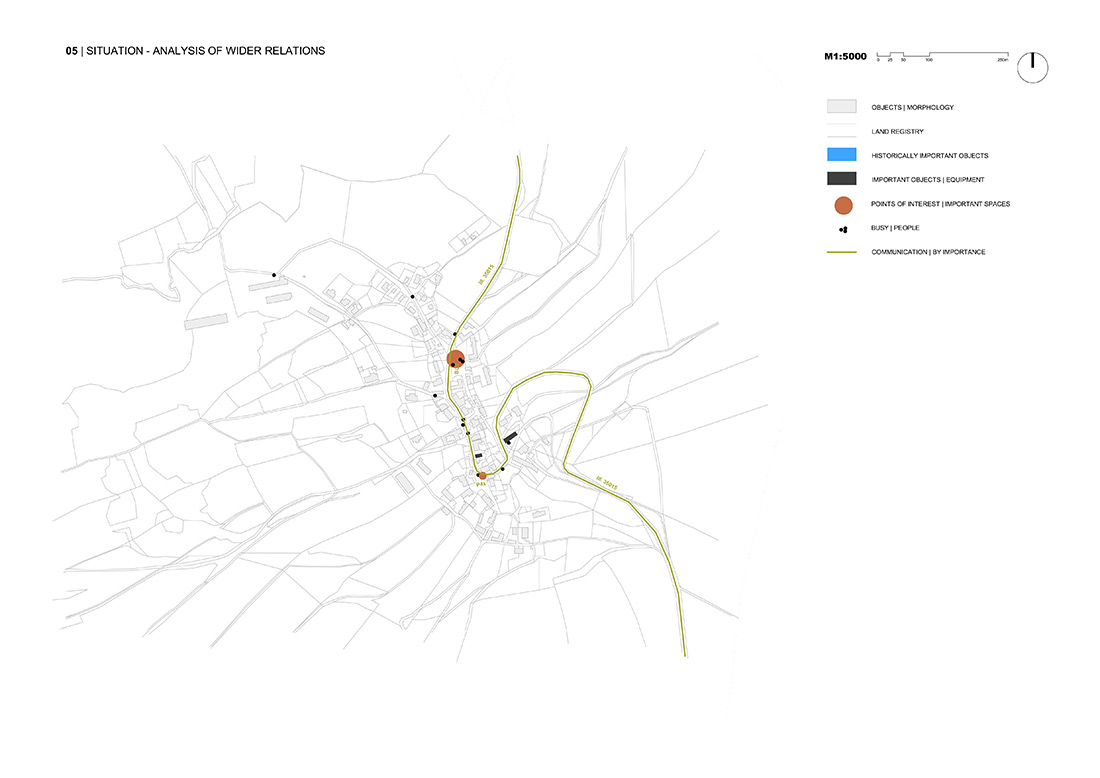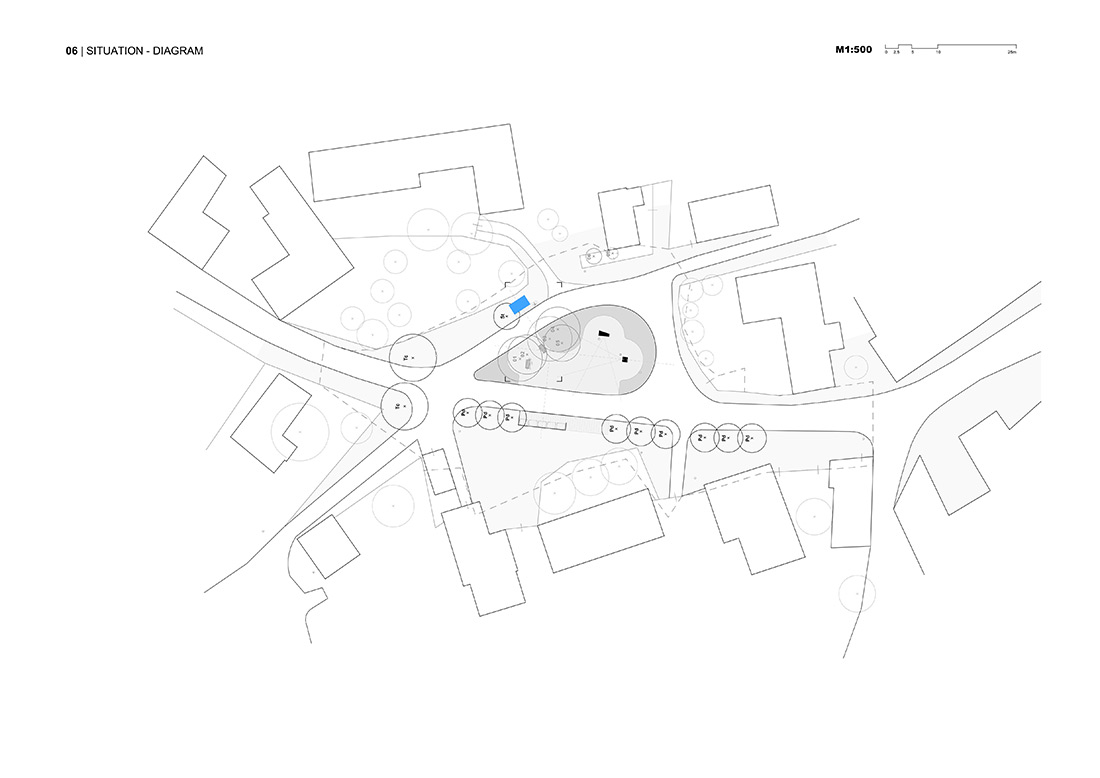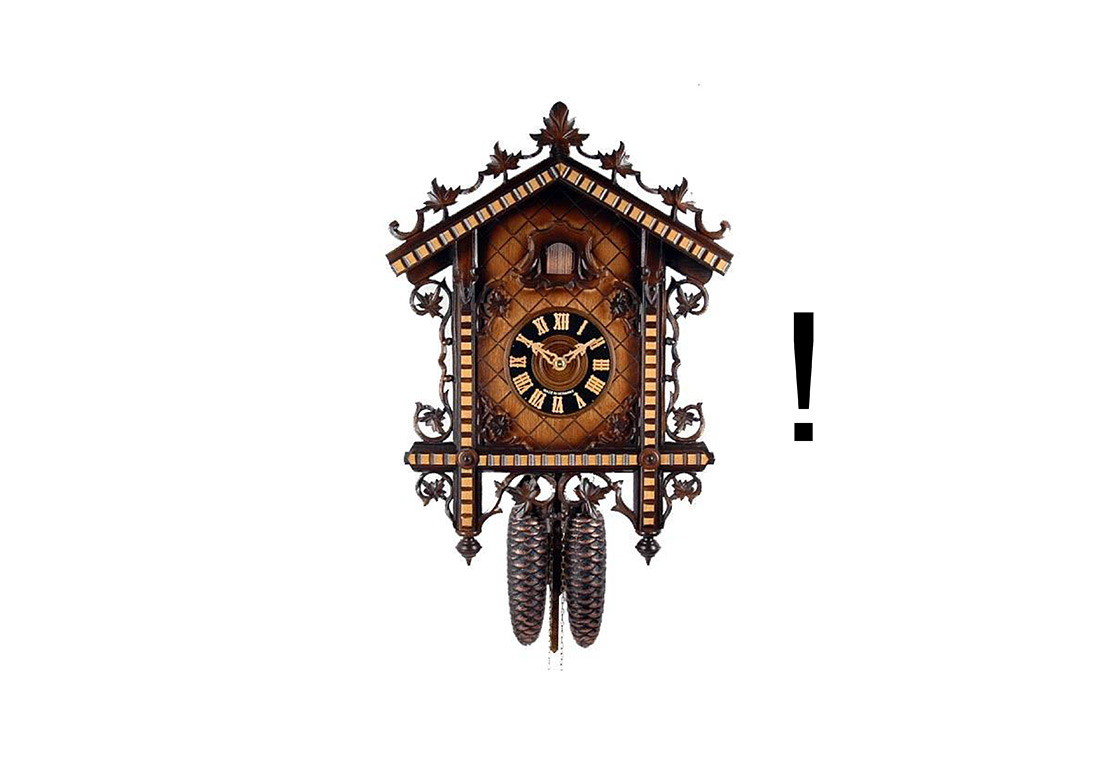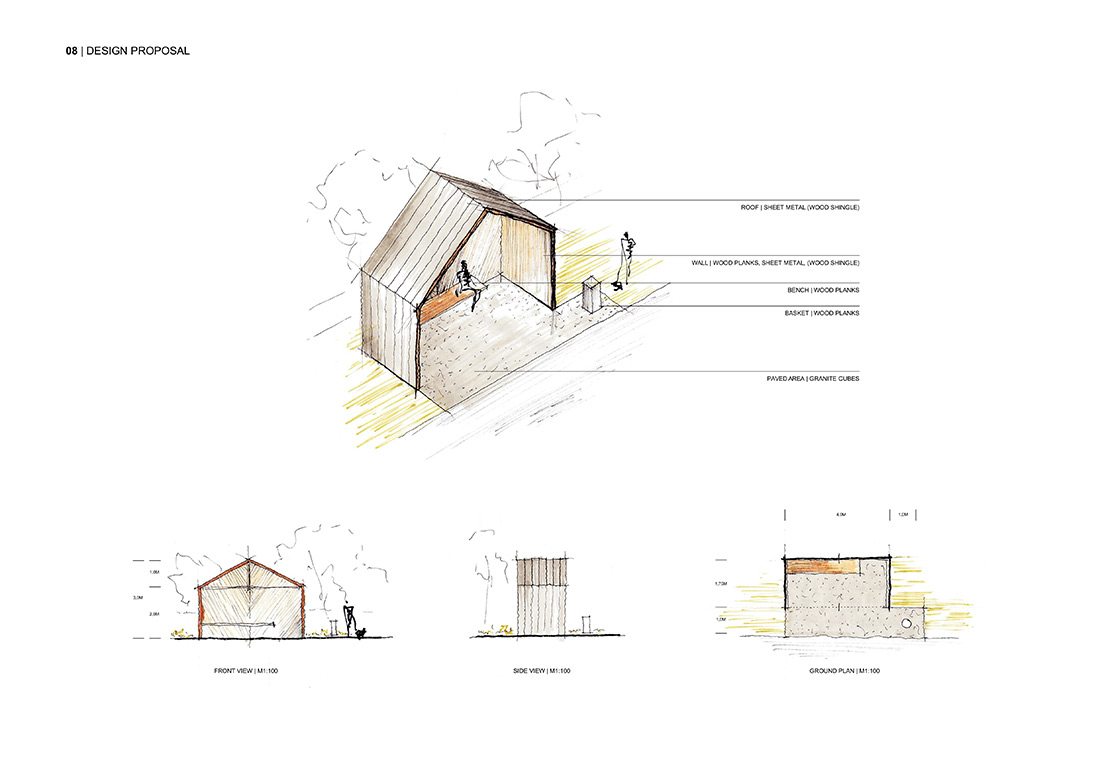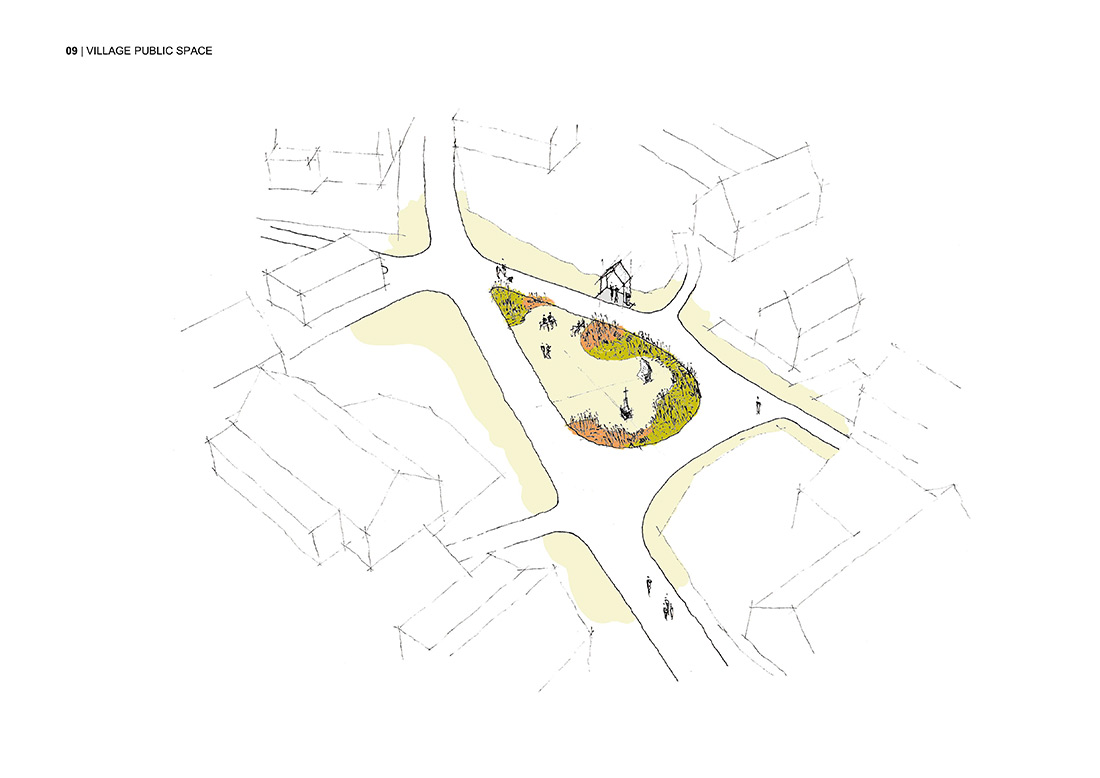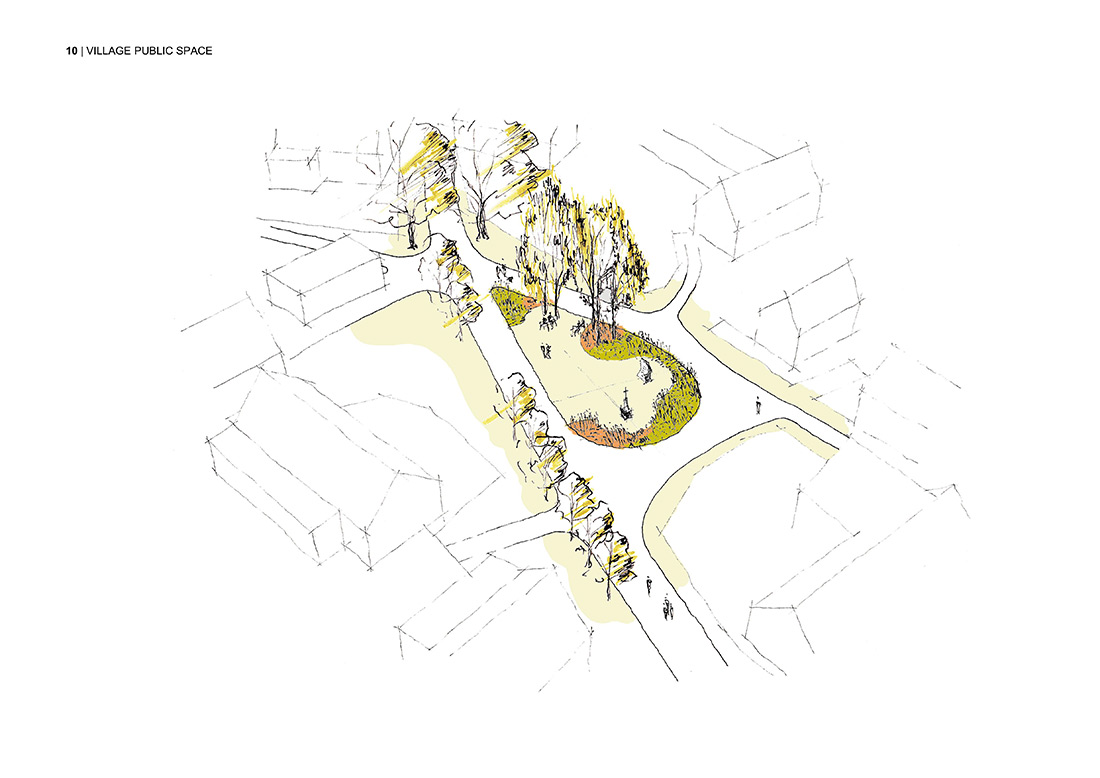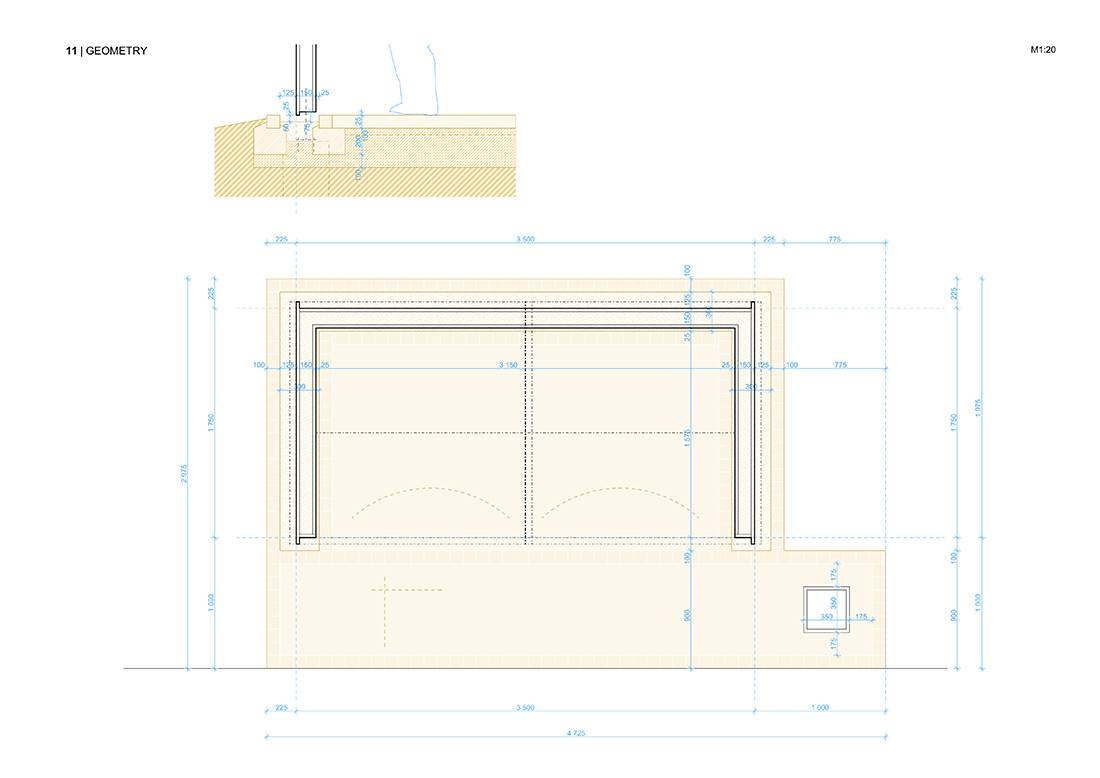 Credits
Architecture
studio "DPA"; David Ptáček
Client
Krucemburk township
Year of completion
2019
Location
Hluboká u Krucemburku, Czech Republic
Total area
13 m2
Site area
2.300 m2
Photos
David Ptáček
Project Partners
Karel Losenický, carpener from Krucemburk
Related posts
Powered by