Kuća je izgrađena u Zemunu na Klvariji, namenjena je stanovanju mlade petočlane porodice. Projektovana je kao slobodnostojeći objekat razuđenog volumena, spratnosti Po+P+1+Ps. Želja naručioca je bila da objekat bude savremenog arhitektonskog izraza, likovno sveden, jednostavnih, čistih linija, sa dovoljno prostora svetla u enterijeru, kvalitetnom vezom sa zadnjim dvorištem…Forma je dinamična, sastavljena od nekoliko kubusa. Materijalizacija je ograničena na dva dominantna materijala, bele melterisane površine i prirodno drvo.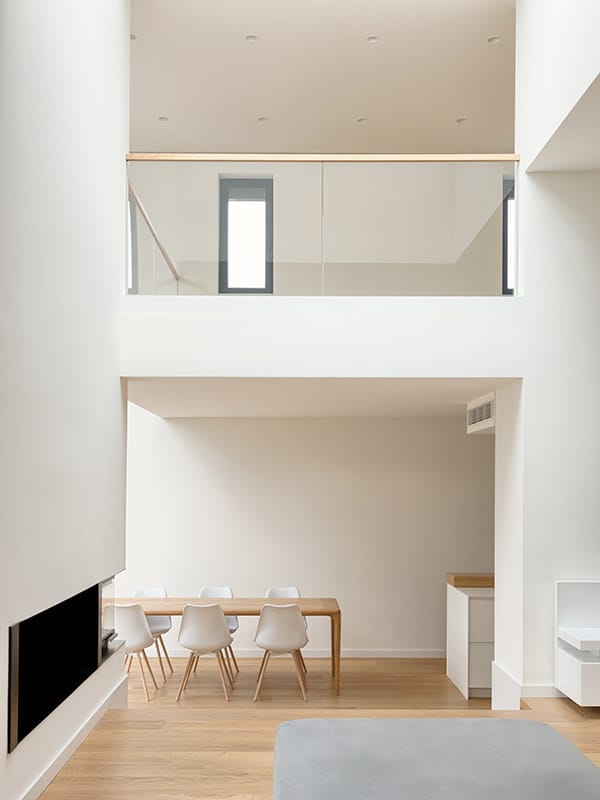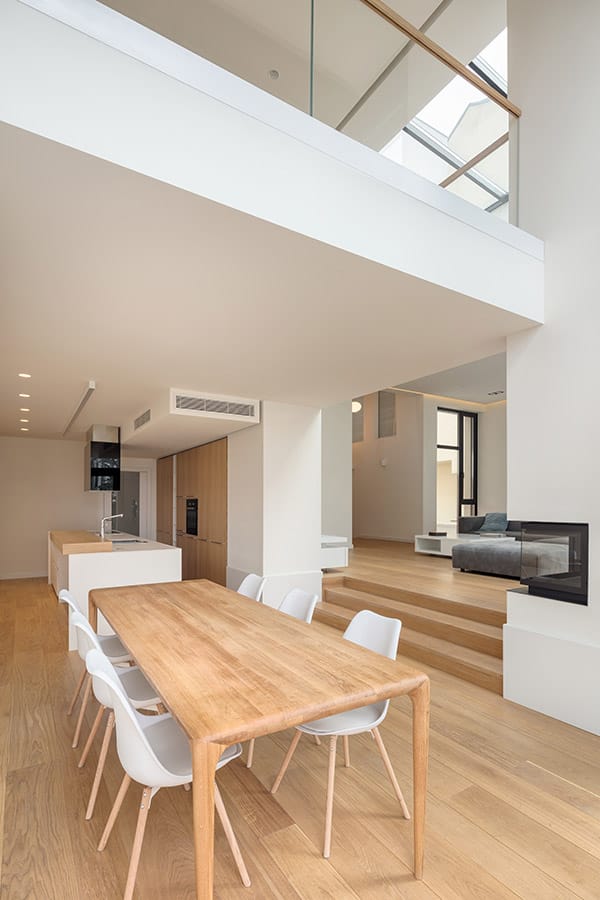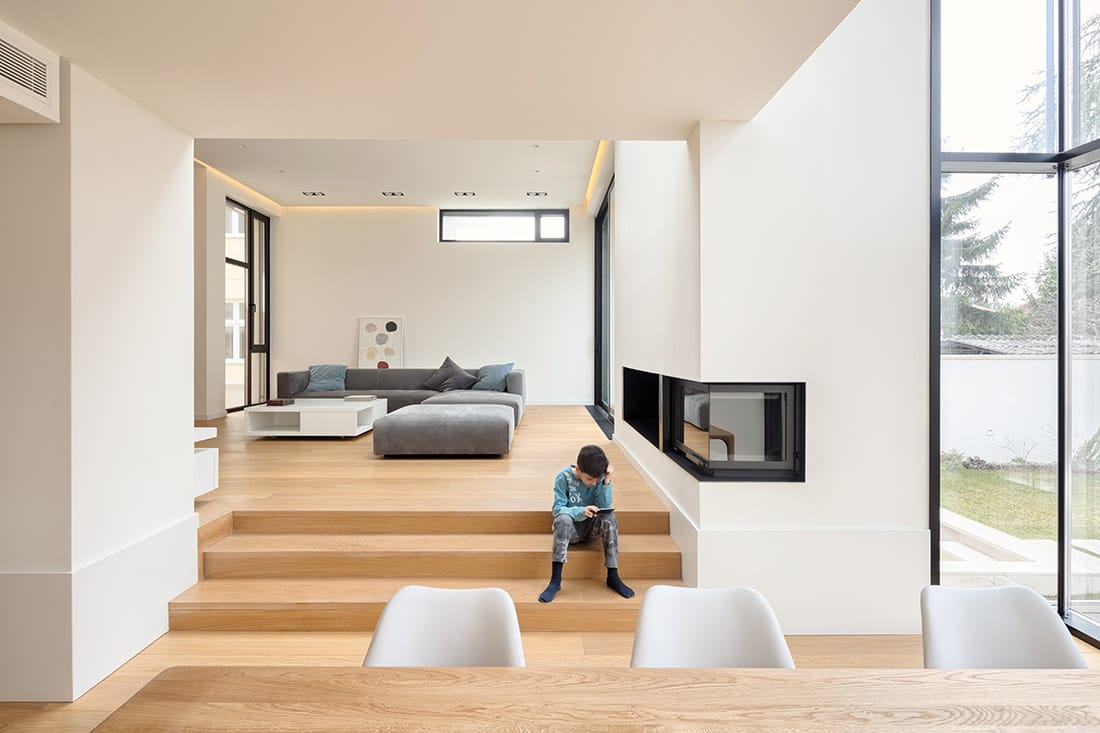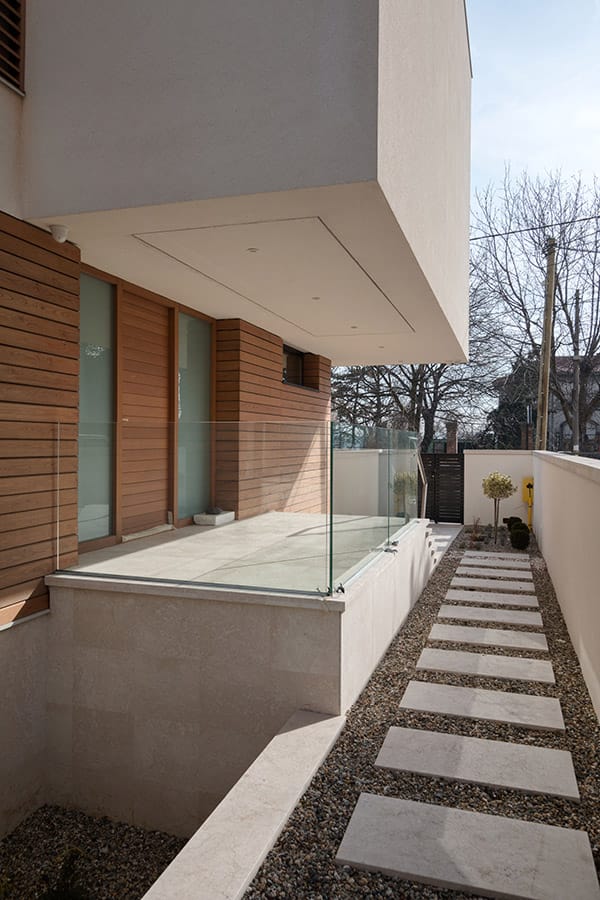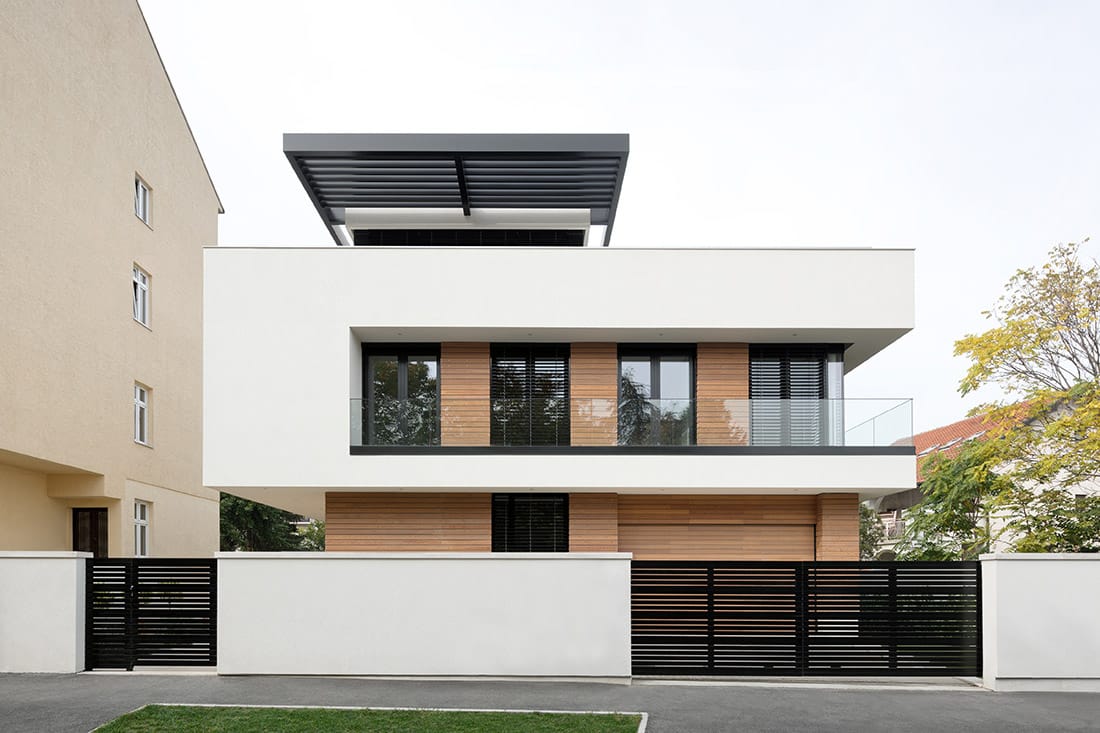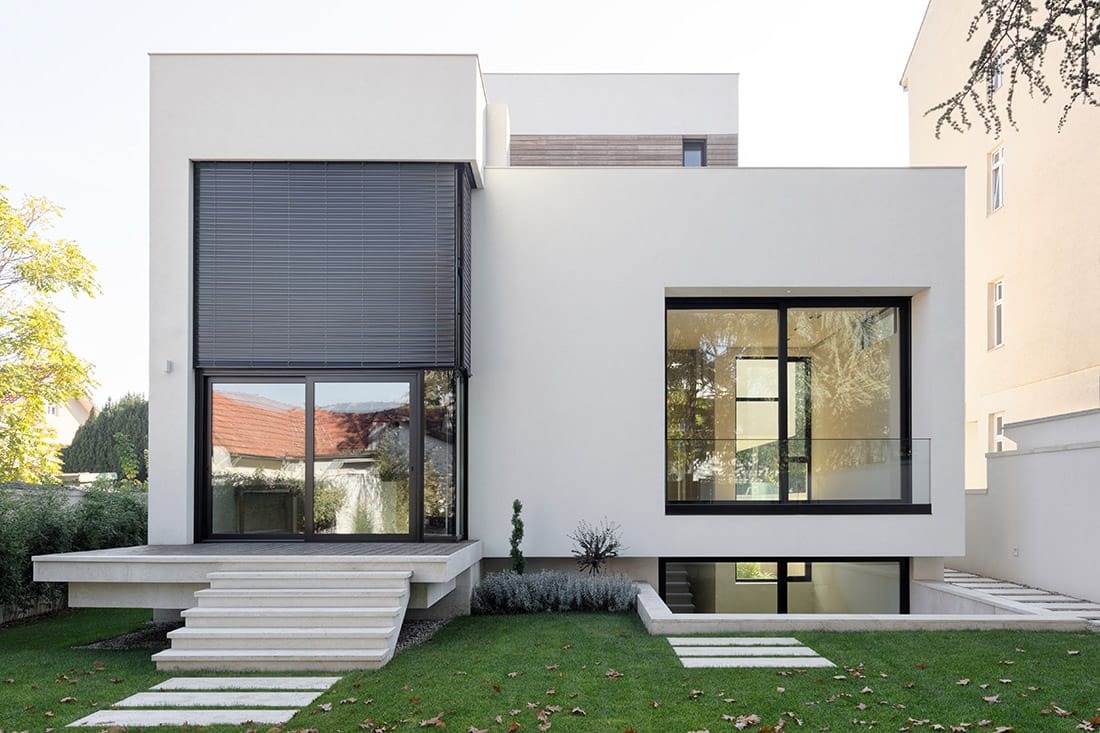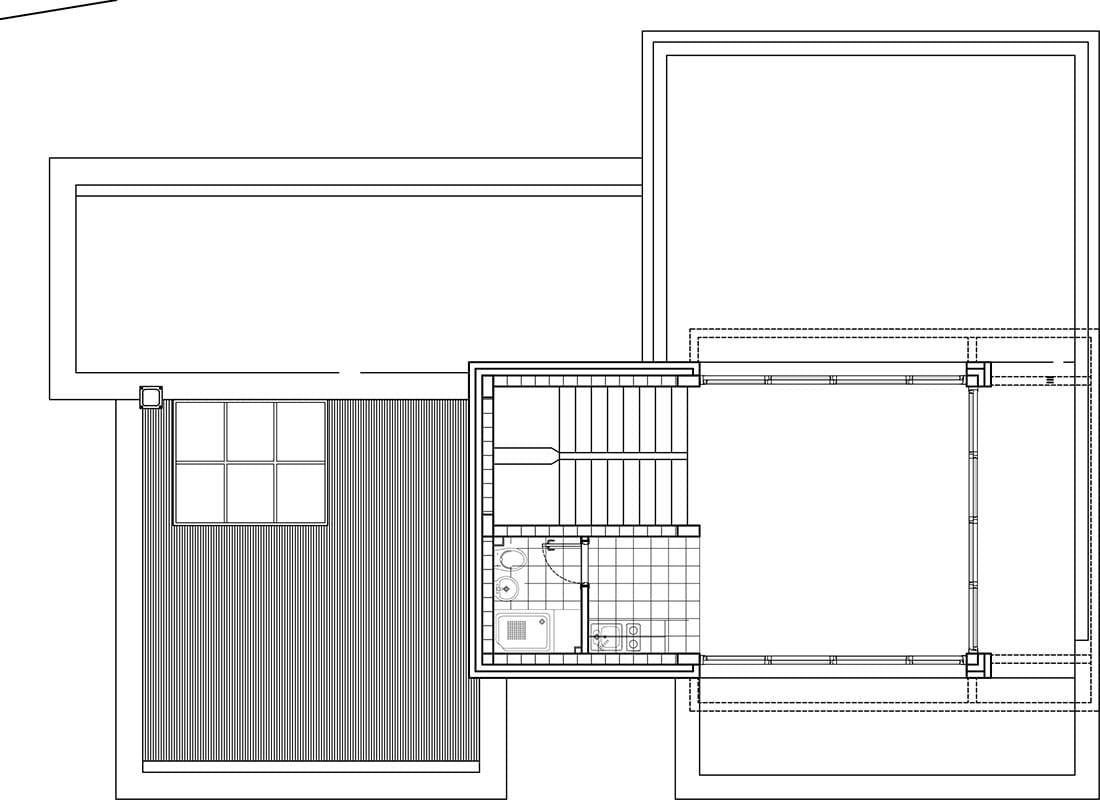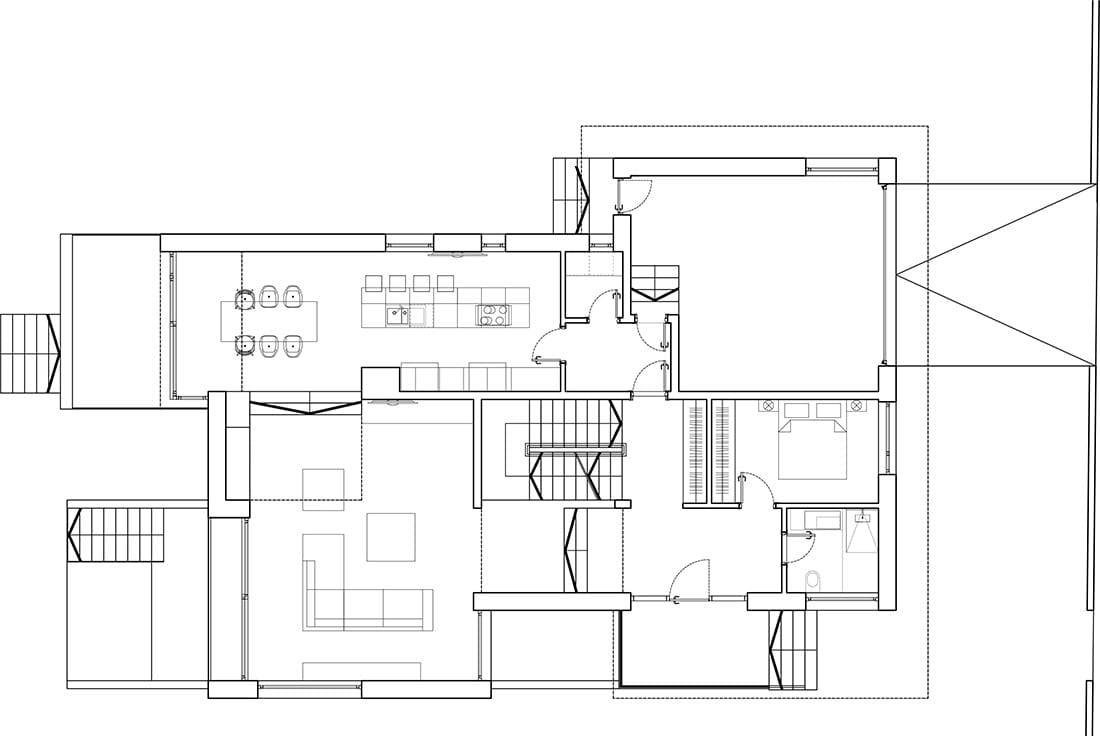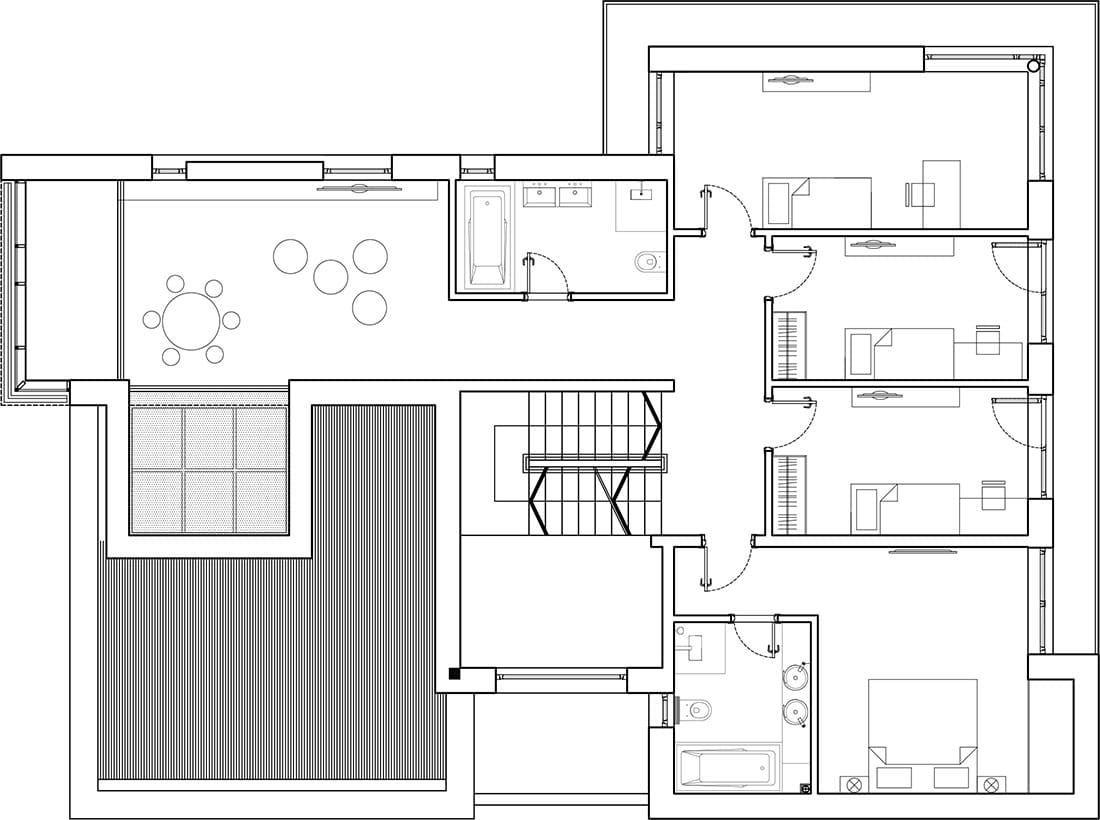 FILE
Author: Ivan Đukić
Collaborator for the interior: Miloš Milivojević
Photos: Relja Ivanić
Location: Beograd-Zemun, Serbia
Year of completion: 2018
Total area: 500 m2
Site area: 637 m2
Text provided by the architects.