Business Lounge is located on the second floor in the departure area of Chisinau International Airport. The room is flooded with light and air thanks to the panoramic facade overlooking the airport terminal access area.
There are waiting places for 22 passengers, a buffet and a bathroom. Soft, comfortable armchairs with coffee tables, sockets and USB ports are designed for visitors. Extra privacy is achieved by high soft screens and various types of passenger placing. In the decoration, the status of the room is emphasized by a calm monochrome color scheme, of the use of polished artificial marble, decorative volume profiles and a specially selected decorative coating for walls, ceiling elements and furniture.
What makes this project one-of-a-kind?
The space is filled with air and light and, despite the small area, provides visitors with maximum personal comfort.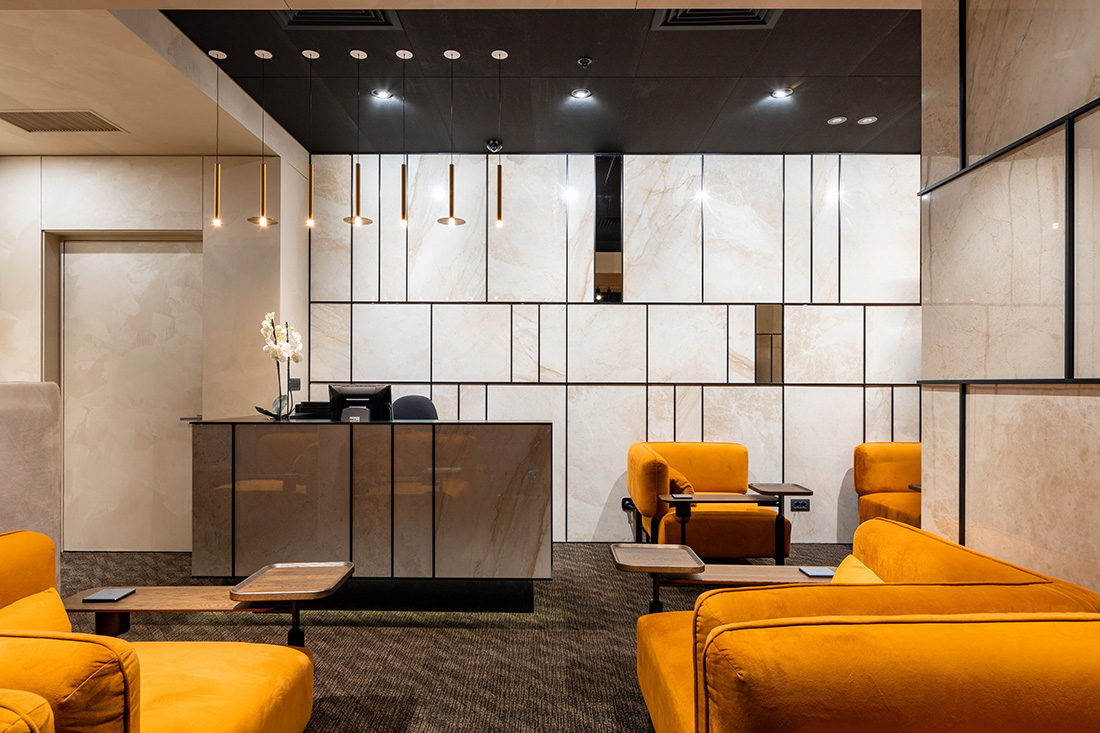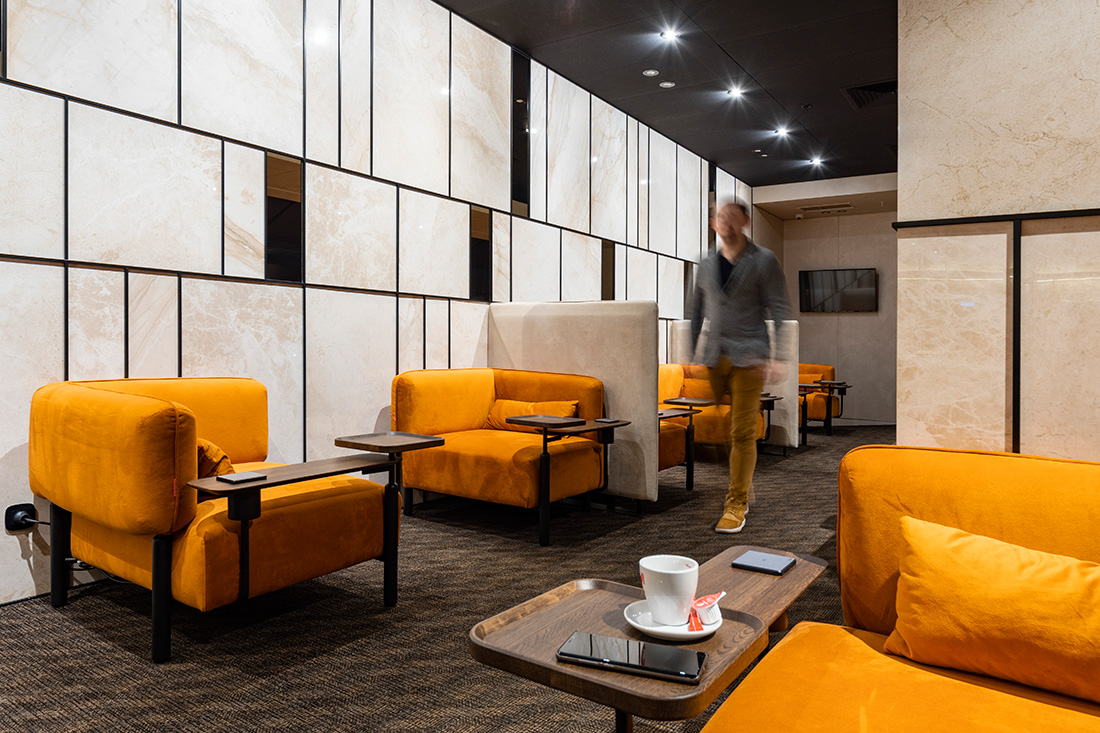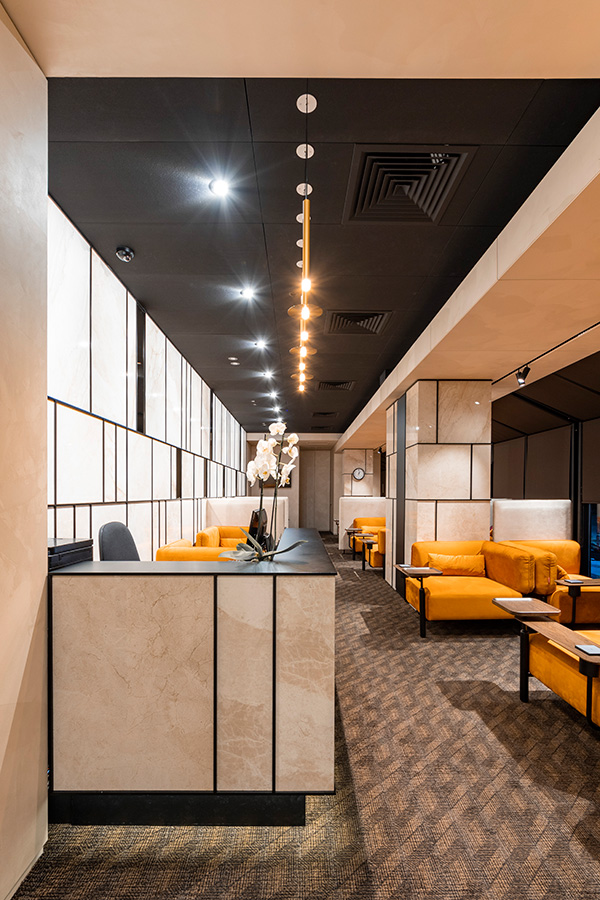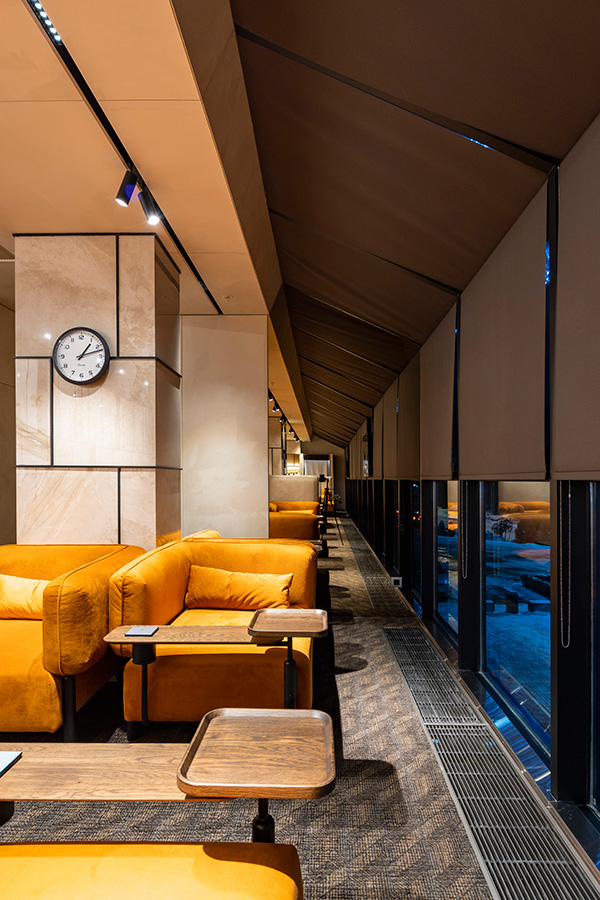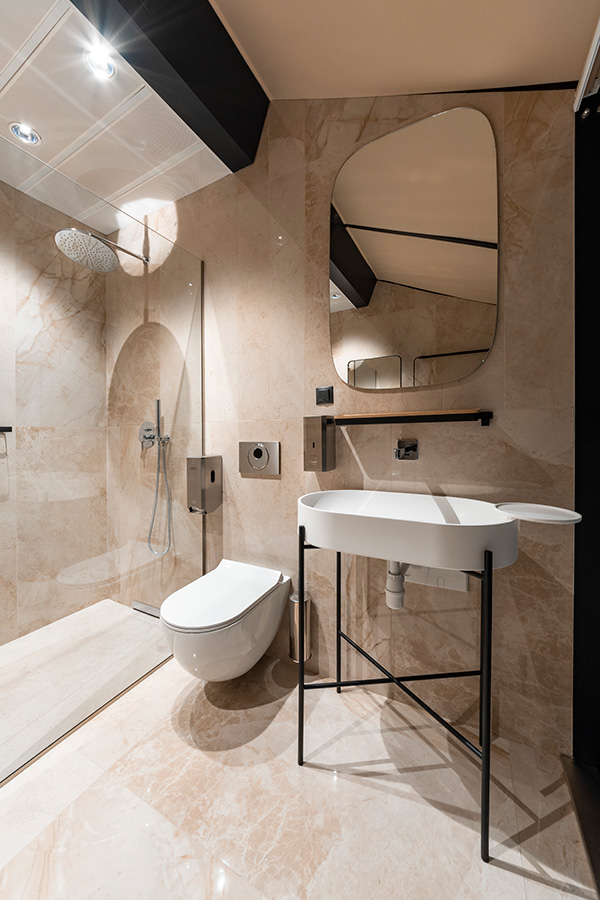 Credits
Architecture
ARCHFORM studio, Vladimir Pinzaru, Lupascu Tatiana, Andronic Irina, Muntean Viaceslav, Rosca Serj
Client
AVIA INVEST S.R.L.
Year of completion
2018
Location
Chisinau, The Republic of Moldova
Total area
83 m2
Photos
Bajura Oleg
Project Partners
AVIA INVEST S.R.L., ALVERDE GRUP S.R.L., Premium Instal S.R.L., Di&trade engineering S.R.L., B.M.Premium S.R.L., Ardexline S.R.L., Ivafor S.R.L., Smartlight S.R.L., Polimobil S.R.L., Artpin S.R.L., Italgraniti Group, Donolux Light, One light, Ex.t
Related posts
Powered by