Today, we are increasingly concerned about our health and a responsible, sustainable attitude towards the environment. We are increasingly looking for healthy, fresh, organic food. The answer and solution to this is kitchen composter Bokashi Organko 2 (BO 2), which encourages people to produce healthy, natural food at home, with urban garden on the window sill, on the balcony or classically in the garden. BO 2 is one of the most innovative, award-winning, very easy-to-use solutions that ferments kitchen bio-waste to a base for quality compost. A by-product is fermentation liquid – a natural fertilizer for flowers and vegetables. Bio-waste thus becomes a source of new life, and the food produced is natural and healthy. BO 2 gives users a chance to perform a circular economy already at home, in the kitchen, where bio-waste is generated.
Minimalistically designed, made from recycled materials, elegant lines in beige color, BO 2 fits into every modern kitchen. It is aesthetic, stylish, modern, easy-to-use solution that one should put directly on the kitchen counter as an exceptional added value.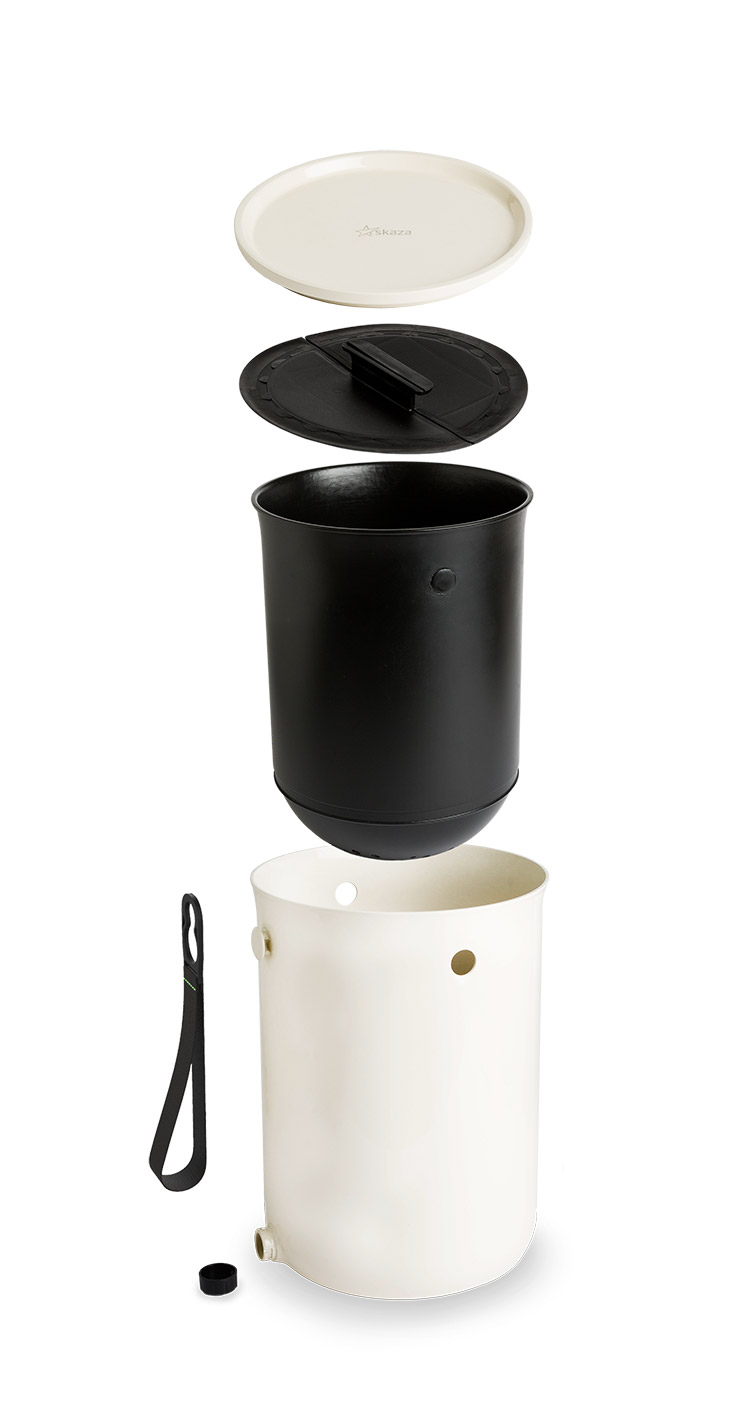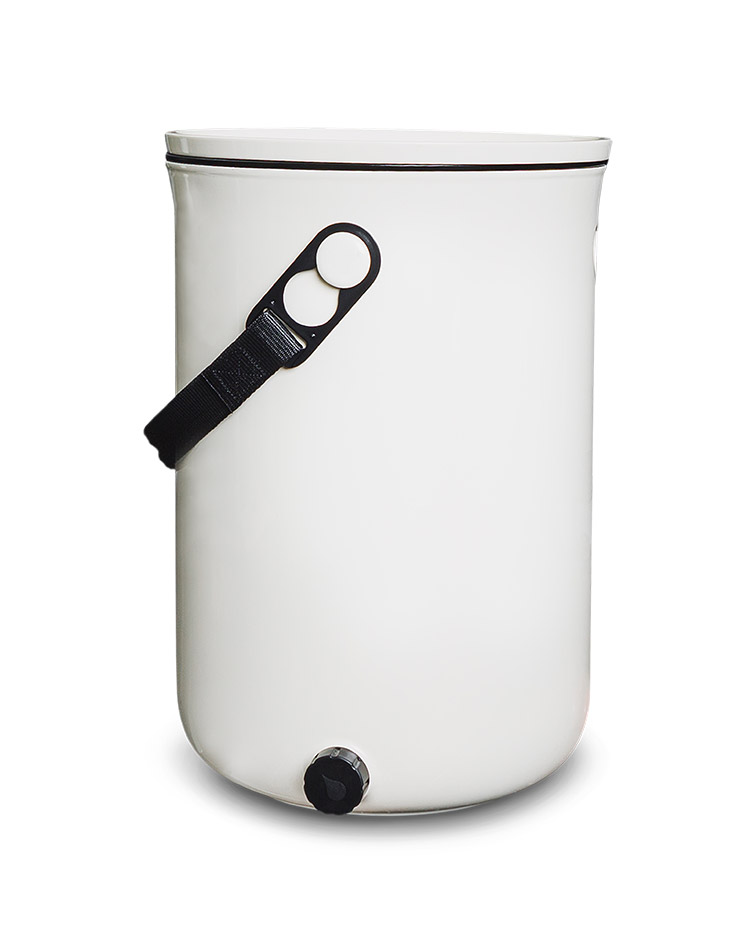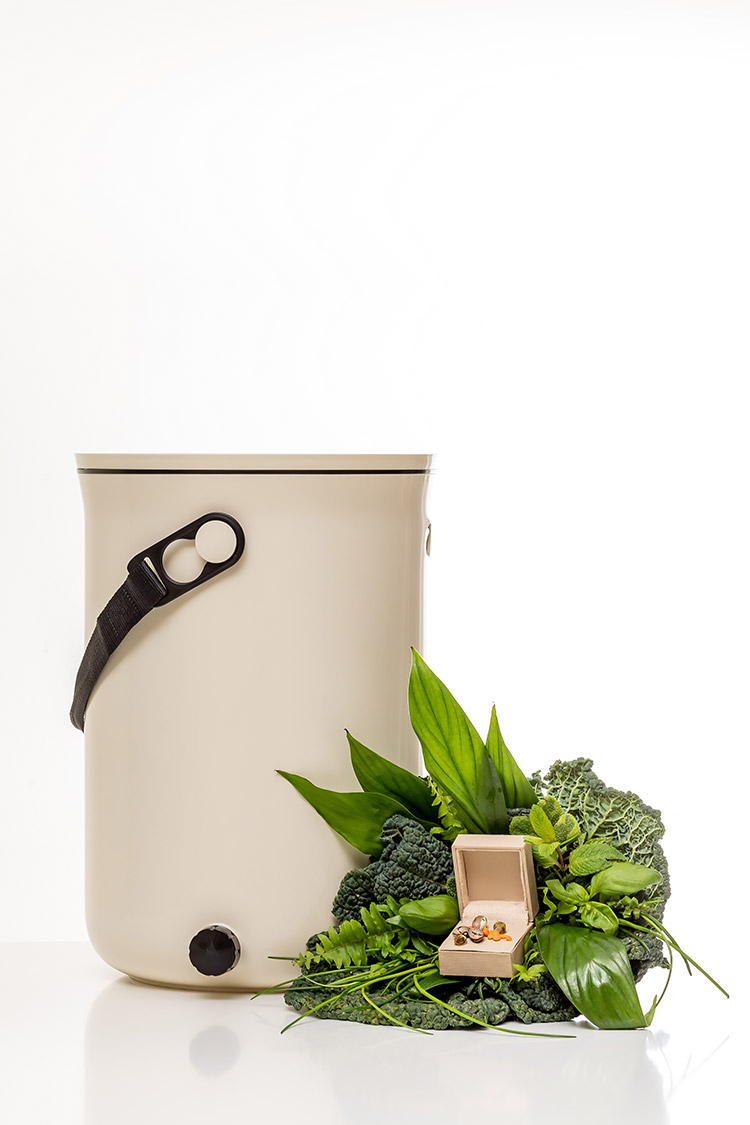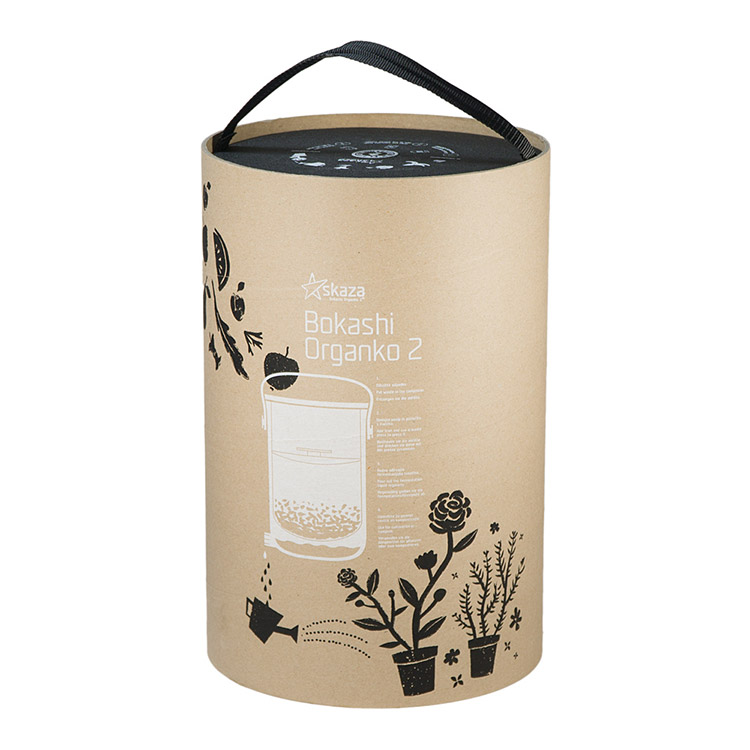 About the design studio:
Over 300 implemented projects, from luxury mineral water brands and presidential summit identities to performance sailing boats, alpine skis and disruptive startups. Gigodesign is a team of multidisciplinary designers, developers and consultants bringing a variety of different skills and expertise to the table.
As advocates of user-centred design and agile development, we design around real user needs, test early and iterate often. Doing so enables us to minimize our partners' risk and maximize the potential for success on the global market.
About the producer:
The Skaza company's story began in 1977 – in the garage. The areas in which the first production was launched have increased 44-fold within a few decades. We started with 350 m2 and today we operate at more than 15,400 m2; we employ 50 times as many people and operate with state-of-the-art machinery.
"We are changing the habits of people and with that preserving our planet."
FILE
Design: Gigodesign
Producer: Plastika Skaza d.o.o.
Year of production: 2018
Text provided by the authors of the project.