An old-fashioned apartment overlooking the Ljubljanica River and Plečnik's Šuštarski Bridge reveals the story of the past through preserved details. The new intervention and the whiteness of space complement the space in a subtle way. At the entrance to the apartment stood a wall that, with the demolition, burst into pieces, which now represent the components of the slats in an abstract way. The long colorful slats, as a contrast to the whiteness of the space, take the visitor into the central space of the apartment, which, despite the seemingly cool selection of materials, metal and concrete, gives it warmth and homeliness.
The ceiling height of 3.60m allowed the gallery to be placed in the renovation. Bedroom with standing height above and slide out cabinets below. Thus, all the cabinets in the apartment are located below the gallery, except for the shoe cabinet in the shape of a lamella in the hallway. The apartment, despite its small square footage, successfully combines aesthetics and functionality.
White with some color, revealing historical details, and artwork curated by the RAVNIKAR GALLERY SPACE [R – s p a c e] Gallery, in fact, define a whole that is now living its full potential.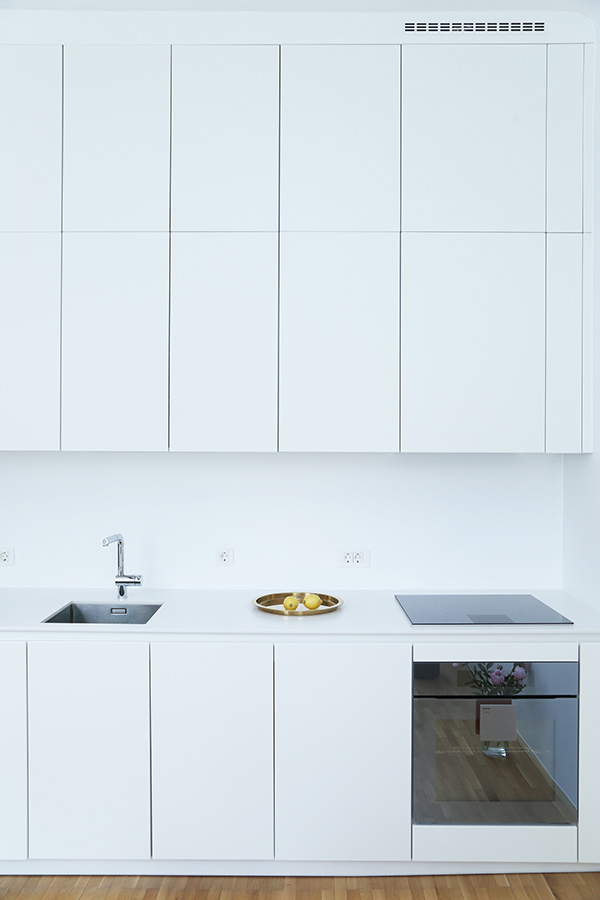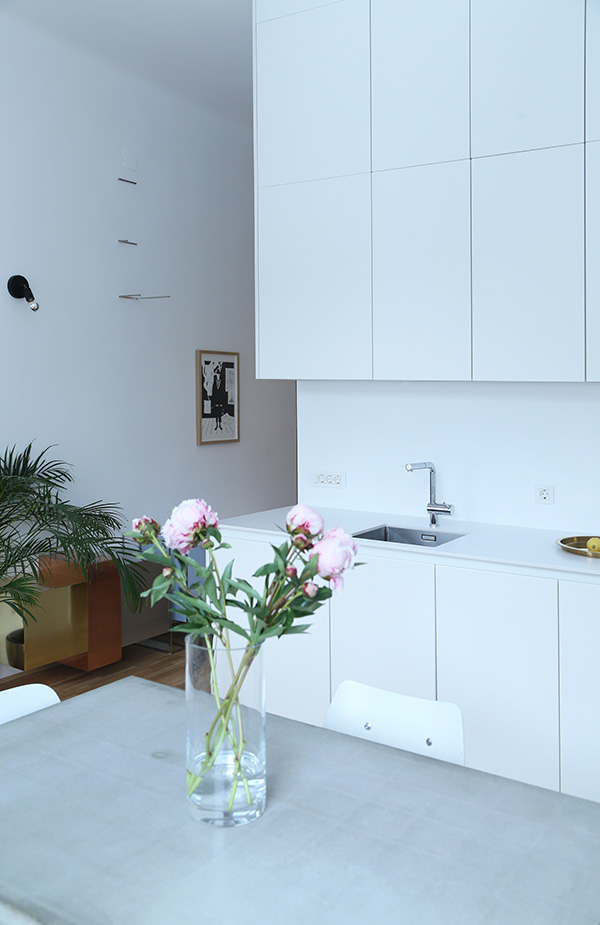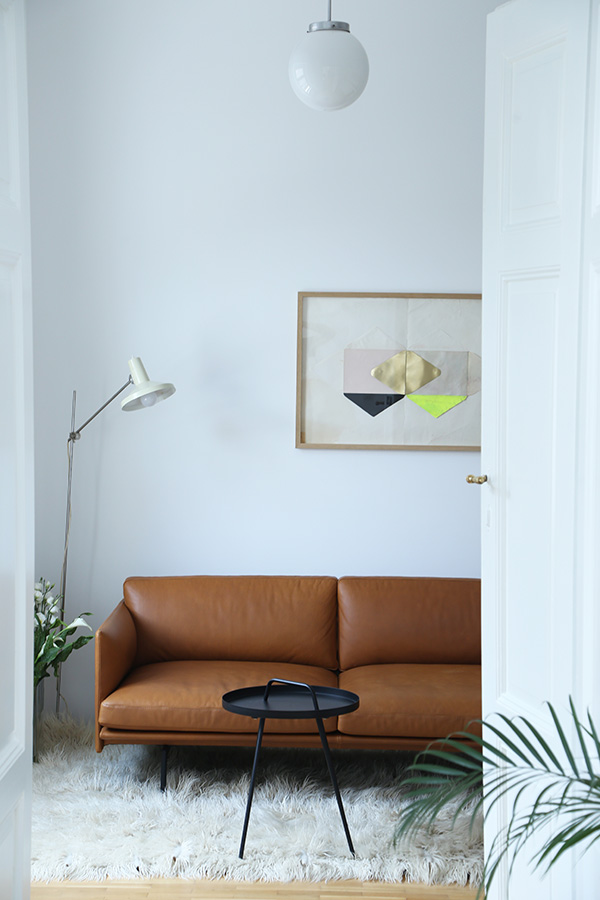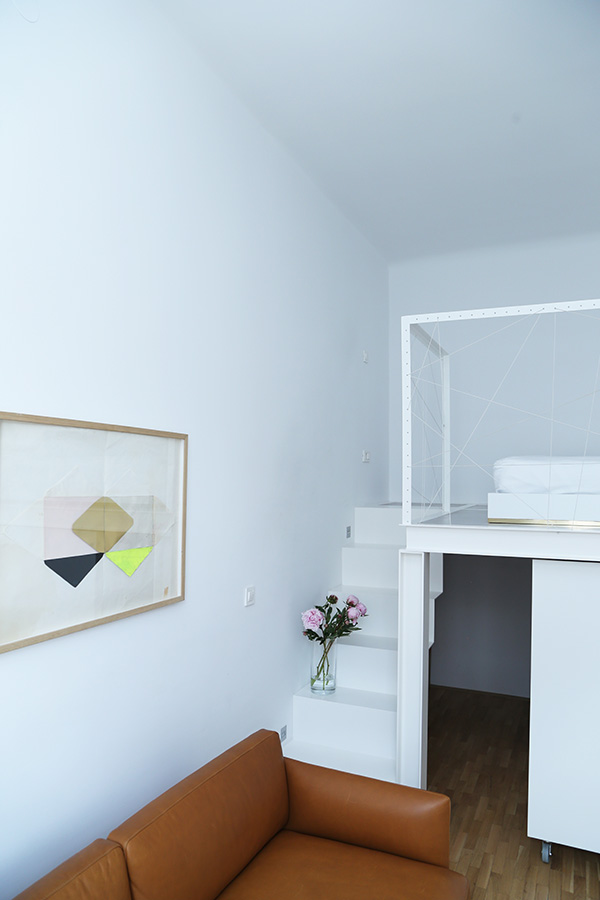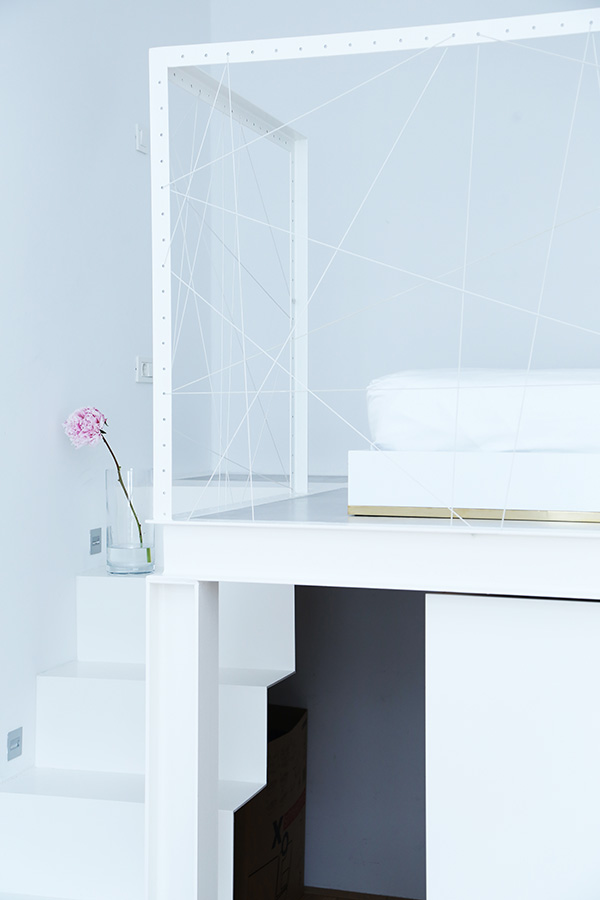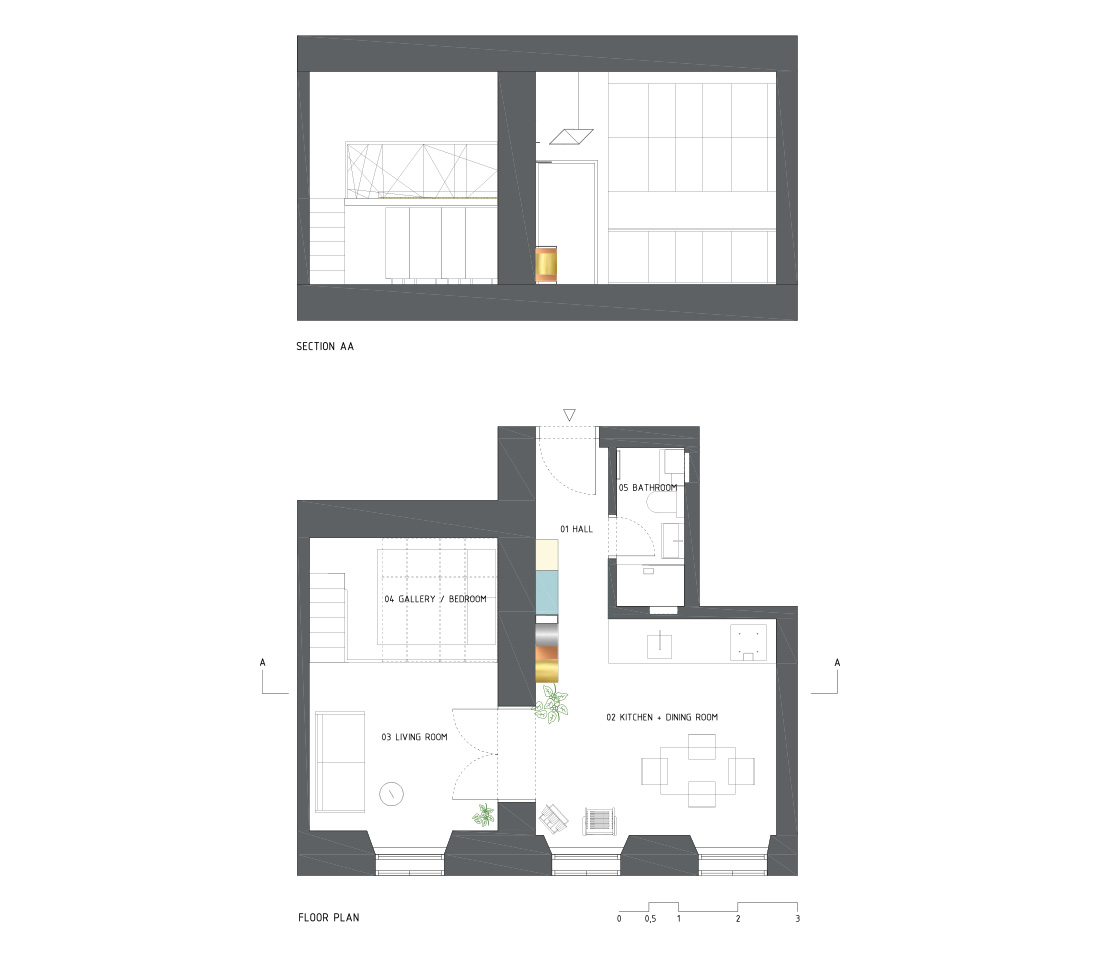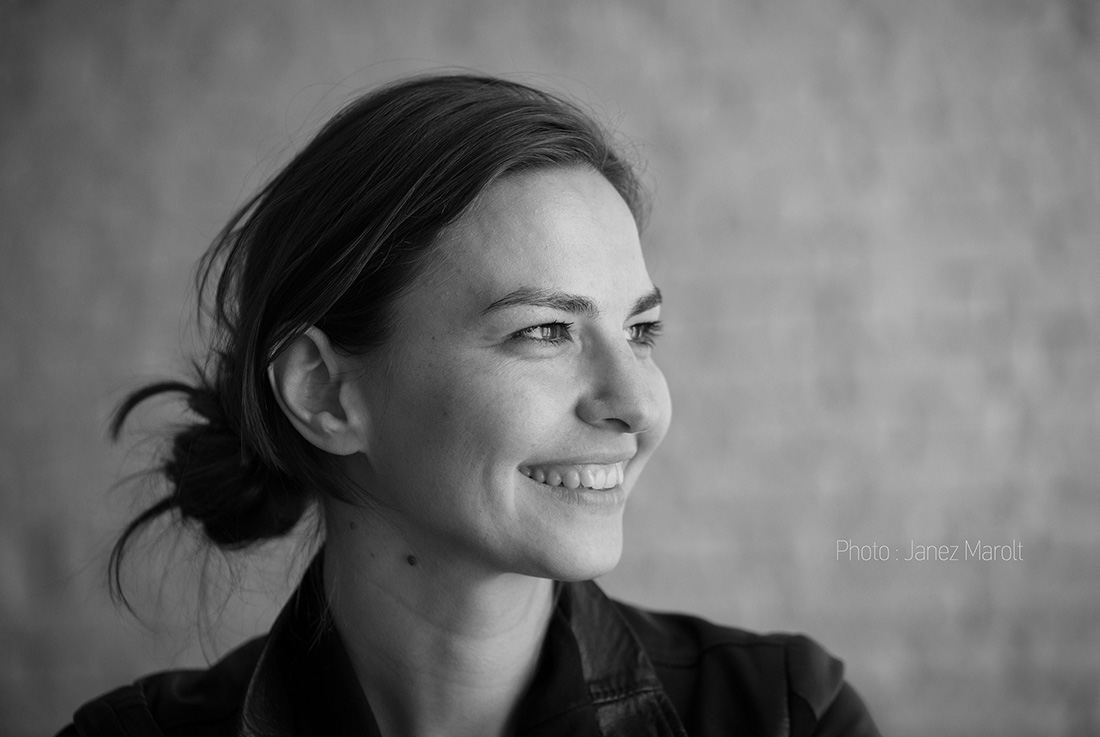 FILE
Author: Maja Stamenković
Photos: Marijo Zupanov
Portrait photo: Janez Marolt
Year of completion: 2018
Location: Ljubljana, Slovenia
Total area: 38,8 m2
Text provided by the authors of the project.