Located on Vienna´s Kaiserstraße, a historic, four-pillar iron gate, leading back to Vienna´s Gründerzeit, remains the main entrance to the park. Behind the gate, there are shrub beds on both sides to widen the space, inviting visitors to enter. A boomerang shaped arch, made of colorasphalt and small cobblestone paving, creates wideness and connects two axes. The 'green' axis strings together avenue trees, a sun deck, urban gardening beds and a spacious lawn area. The 'active' axis includes three wooden pavilions ('Salettl-trilogy'), a play and sports area and the entrance area Enzingerstraße. The clear and legible zoning of the park provides orientation and offers a wide view. The arrangement refers to a contiguous church and an afferent rudimentary avenue.
What makes this project one-of-a-kind?
The most surprising advantage is the feature of the new designed wooden pavilions. The park is designed for different groups of people and social layers. The children have a very huge area to play and move – in the middle of the city.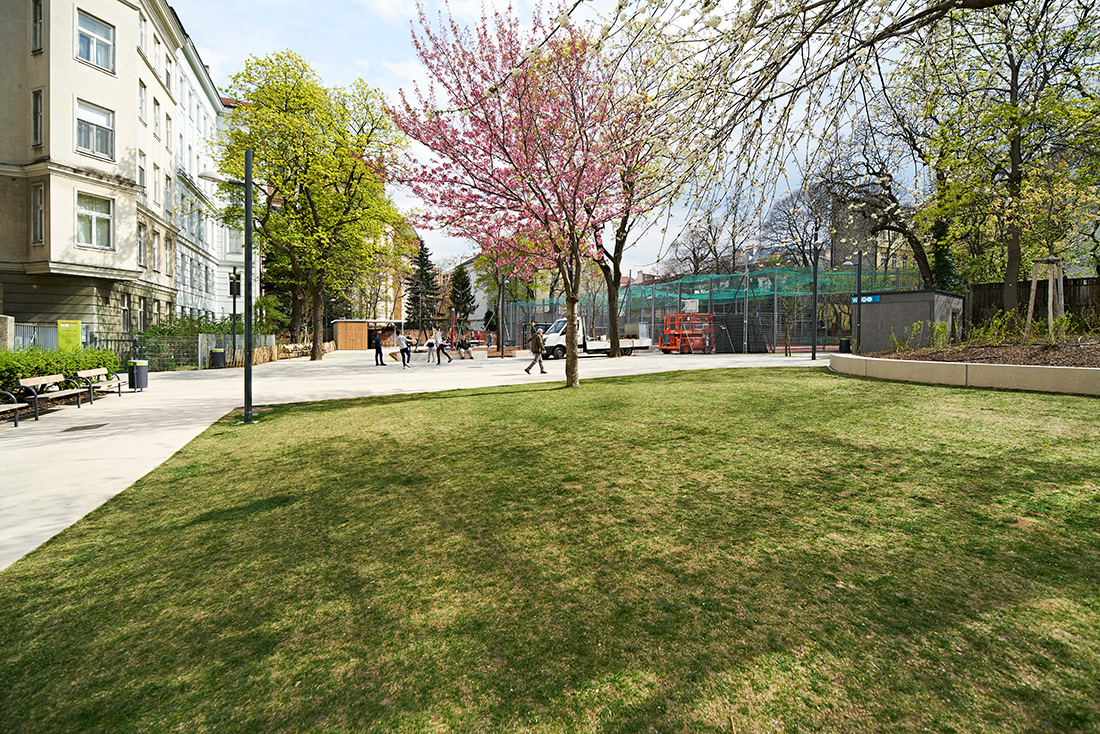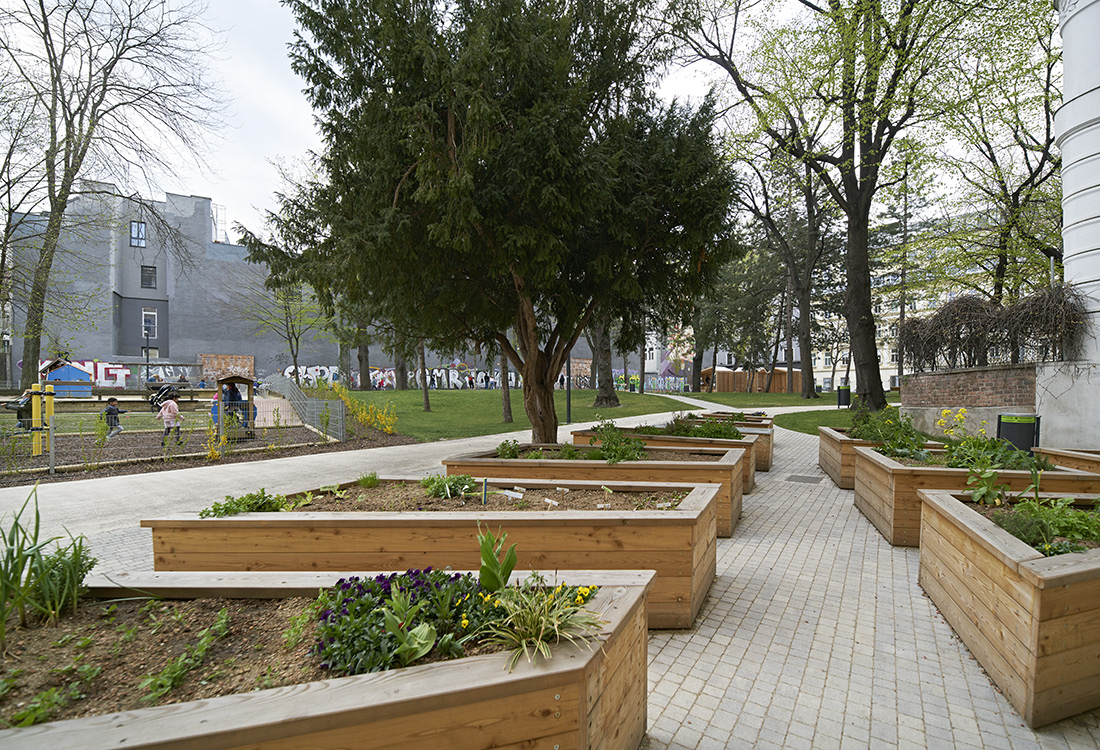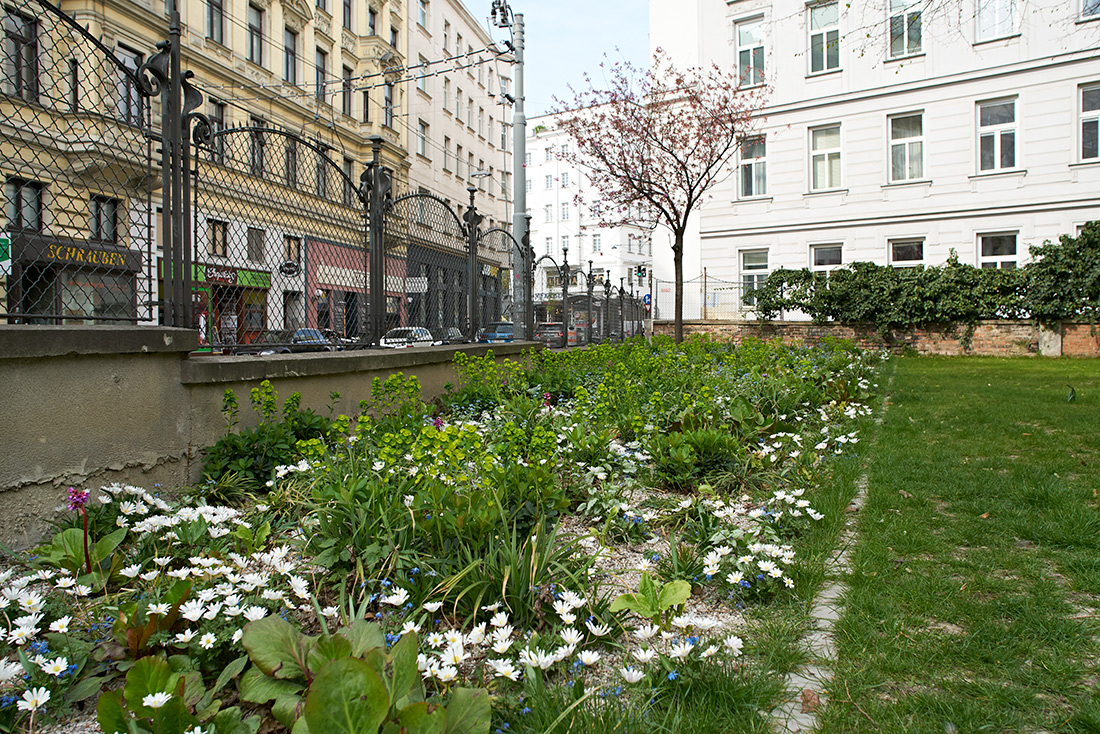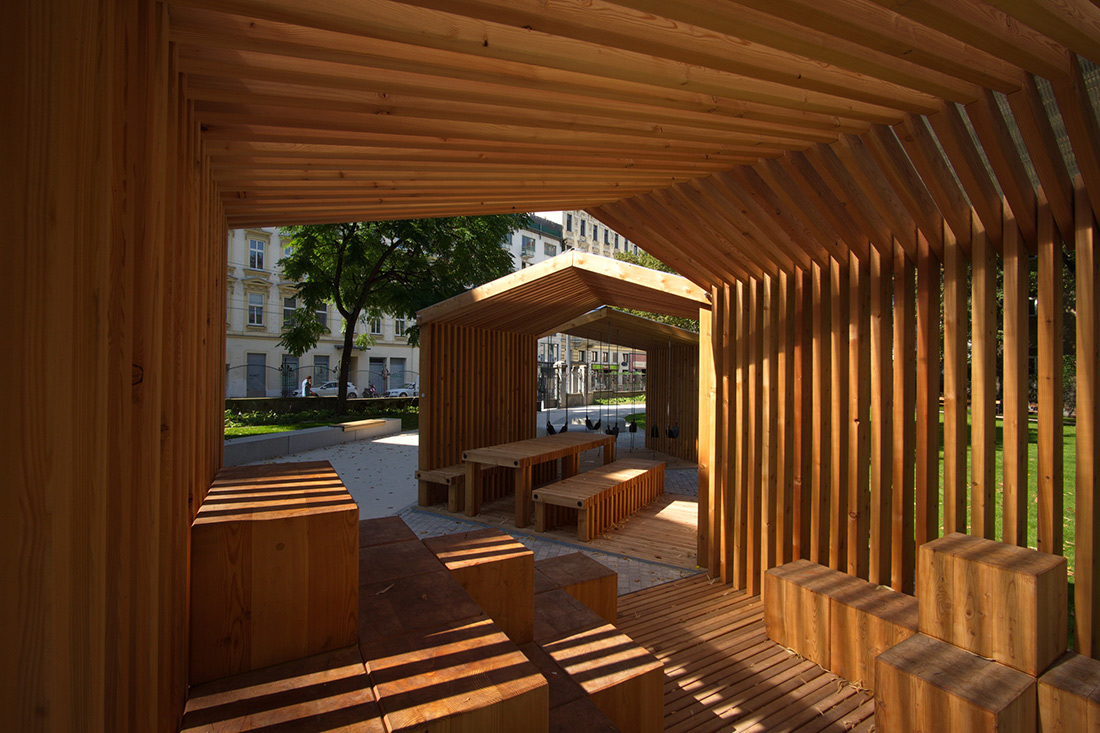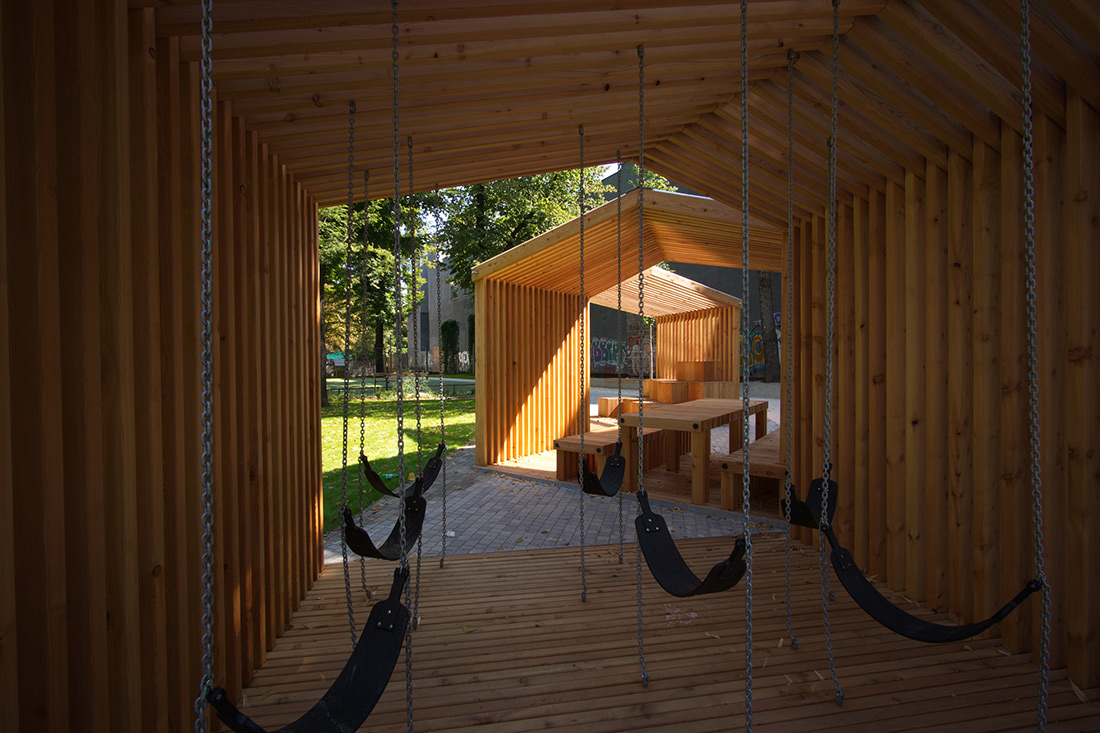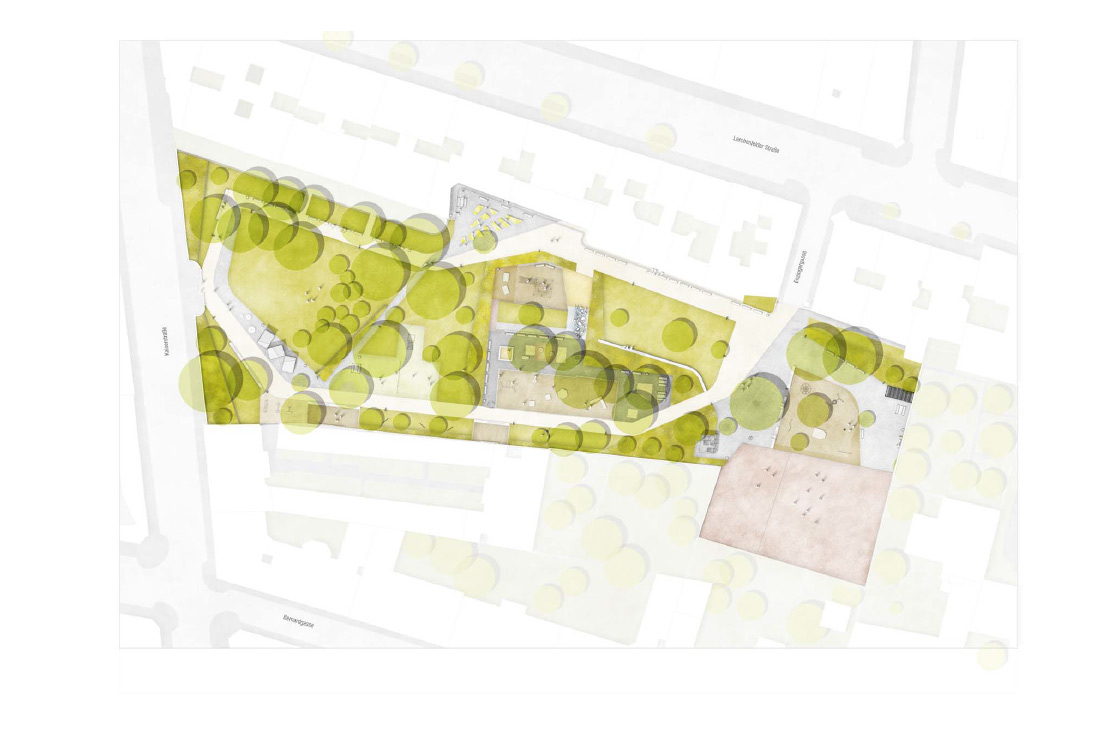 Credits
Landscape architecture
DnD Landscape Design; Anna Detzlhofer, Sabine Dessovic, Julia Wölcher
Client
MA 42 Wiener Stadtgärten
Year of completion
2018
Location
Vienna, Austria
Total area
7.844 m2
Site area
6.955 m2 (ball sport area excluded)
Photos
Wolfgang Leeb
Philipp Horak
Project Partners
DnD Landscape Design, MA 42 Wiener Stadtgärten
Related posts
Powered by