Prospering in the woods one house at the east flank another one at the west then one in-between some room is left between the trees that will remain and in the end the roadside outhouse as a welcome and to maintain a behind not an entirety but a sequence prospering in the woods togetherness materiality concrete brought into shape through wooden planks black cast an annex for stairs and bathroom massive walls – inward and outward massive floors – bottom and top rough walls – smooth floors wood from trunks laced piled up dovetailed joinery nothing more required but a good carpenter room measured according to the length of trunks one room per level concrete for duty wood for freestyle.
What makes this project one-of-a-kind?
Almost unfazed by the touristic hustle and bustle and the large scale wellness top dogs on the Turrach Mountain Pass, a tiny new village has grown. Resting at the hillside and what's more midwood between pine trees and larches you'll spot three slim inhabited towers and a barn.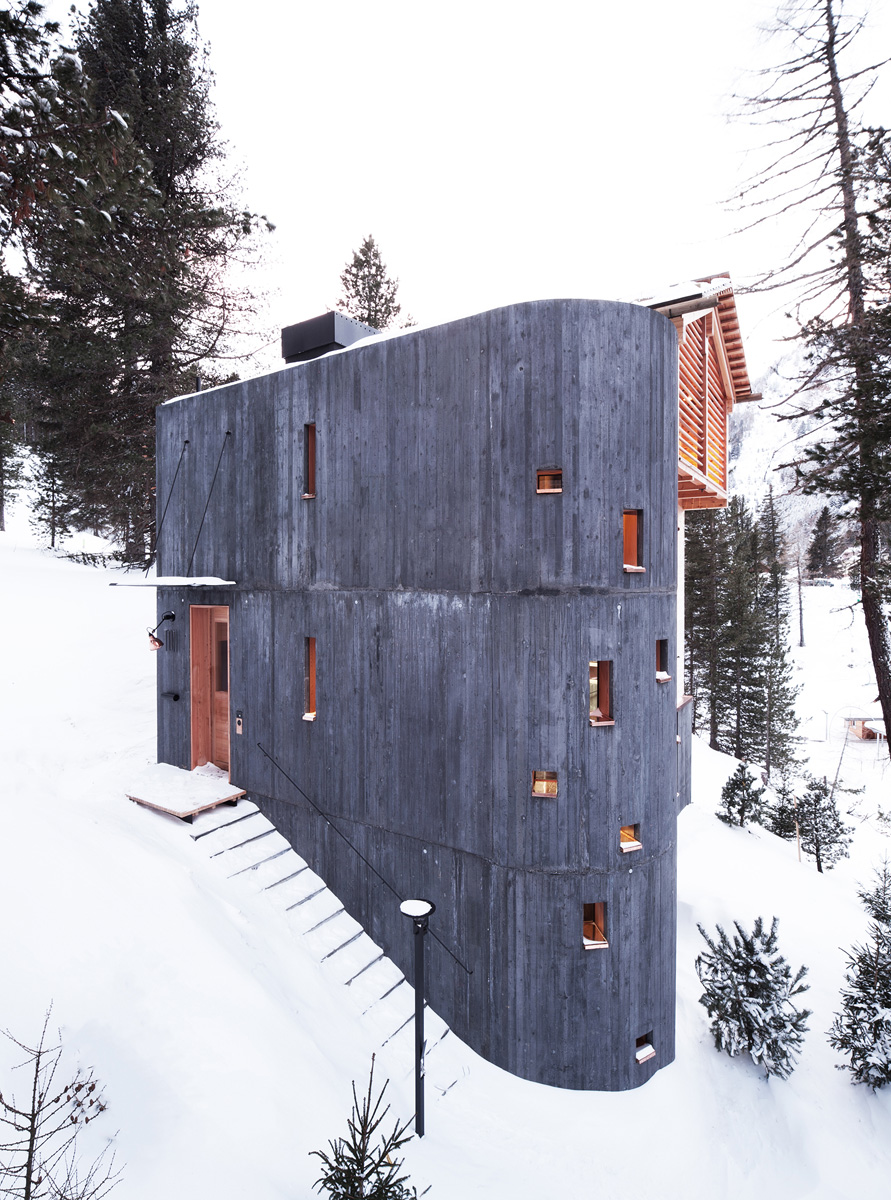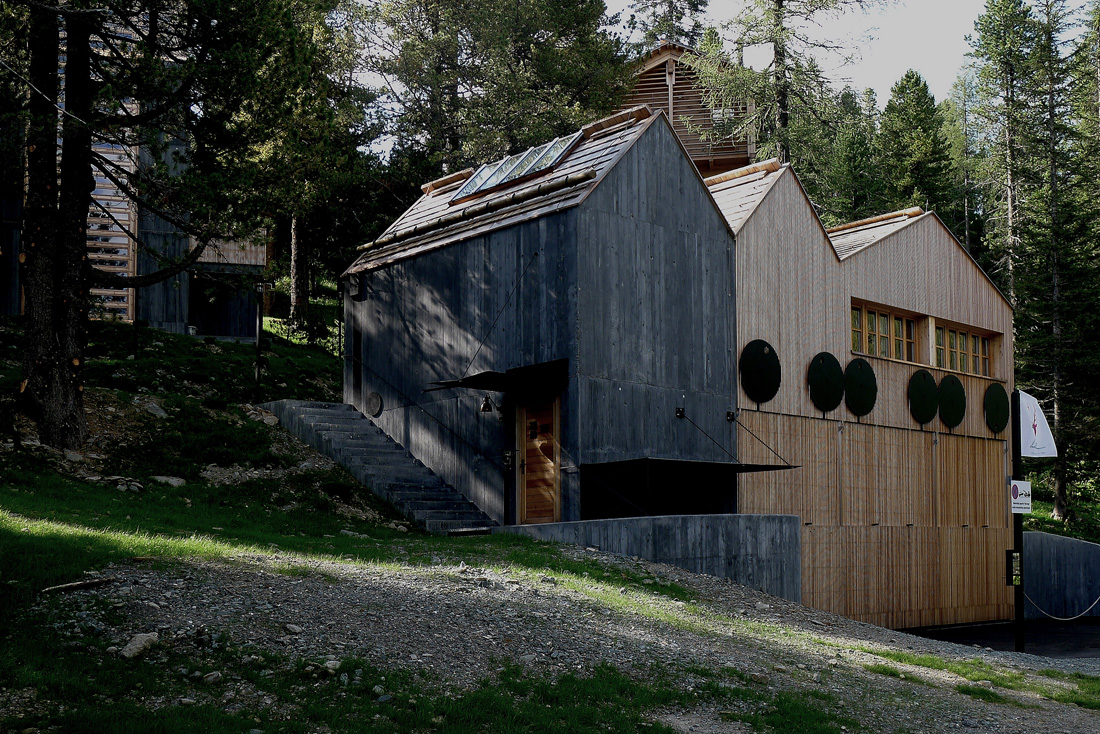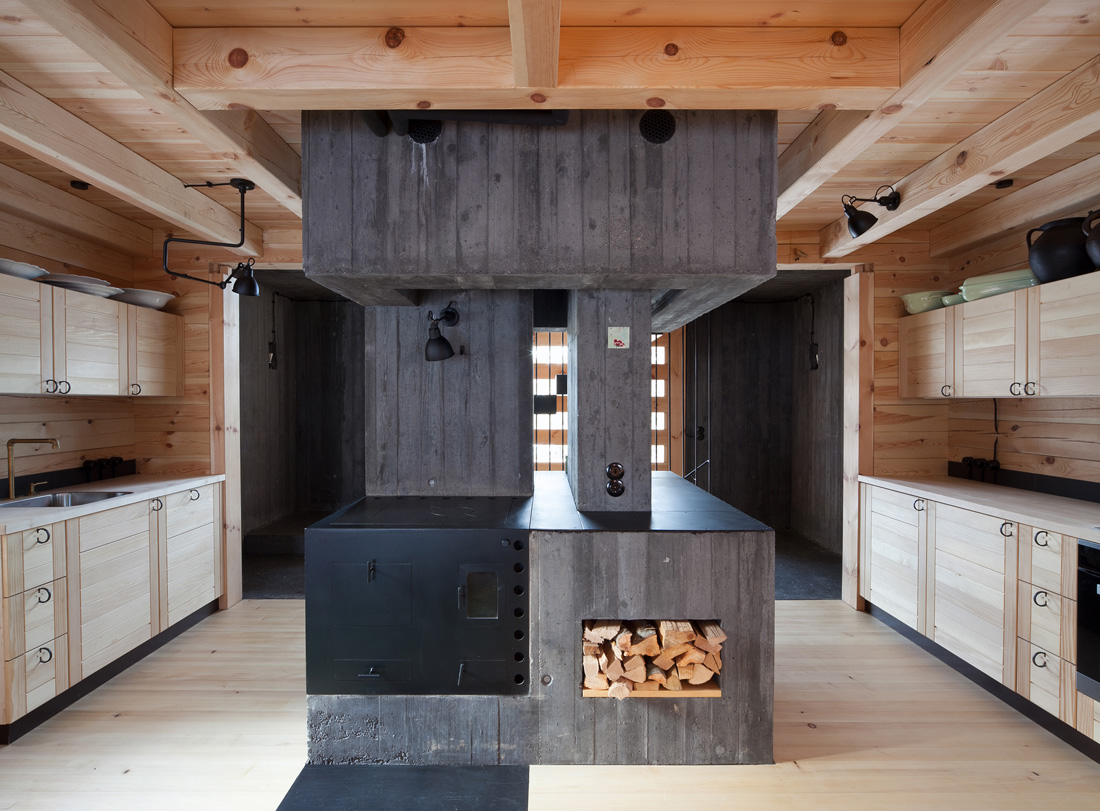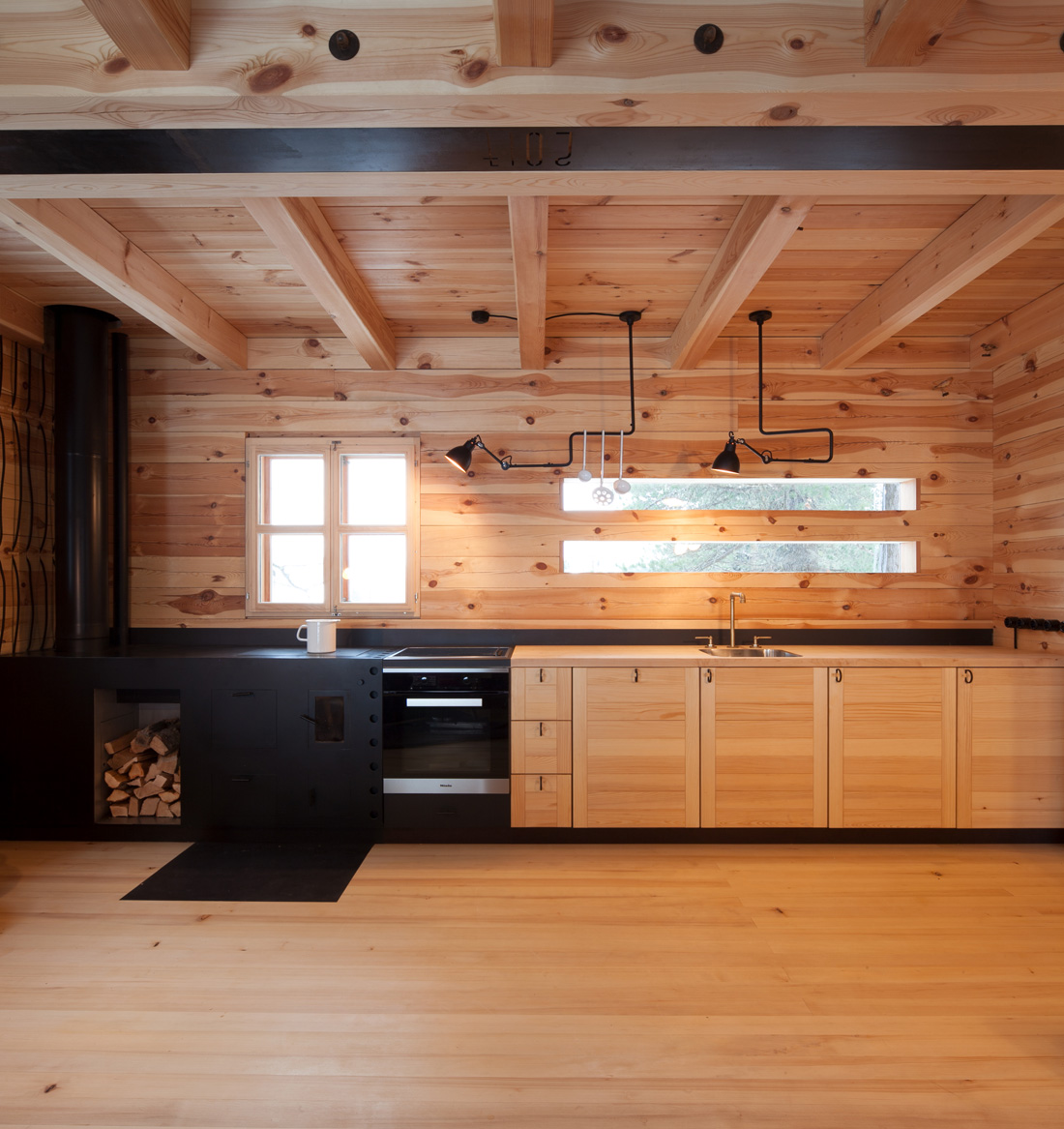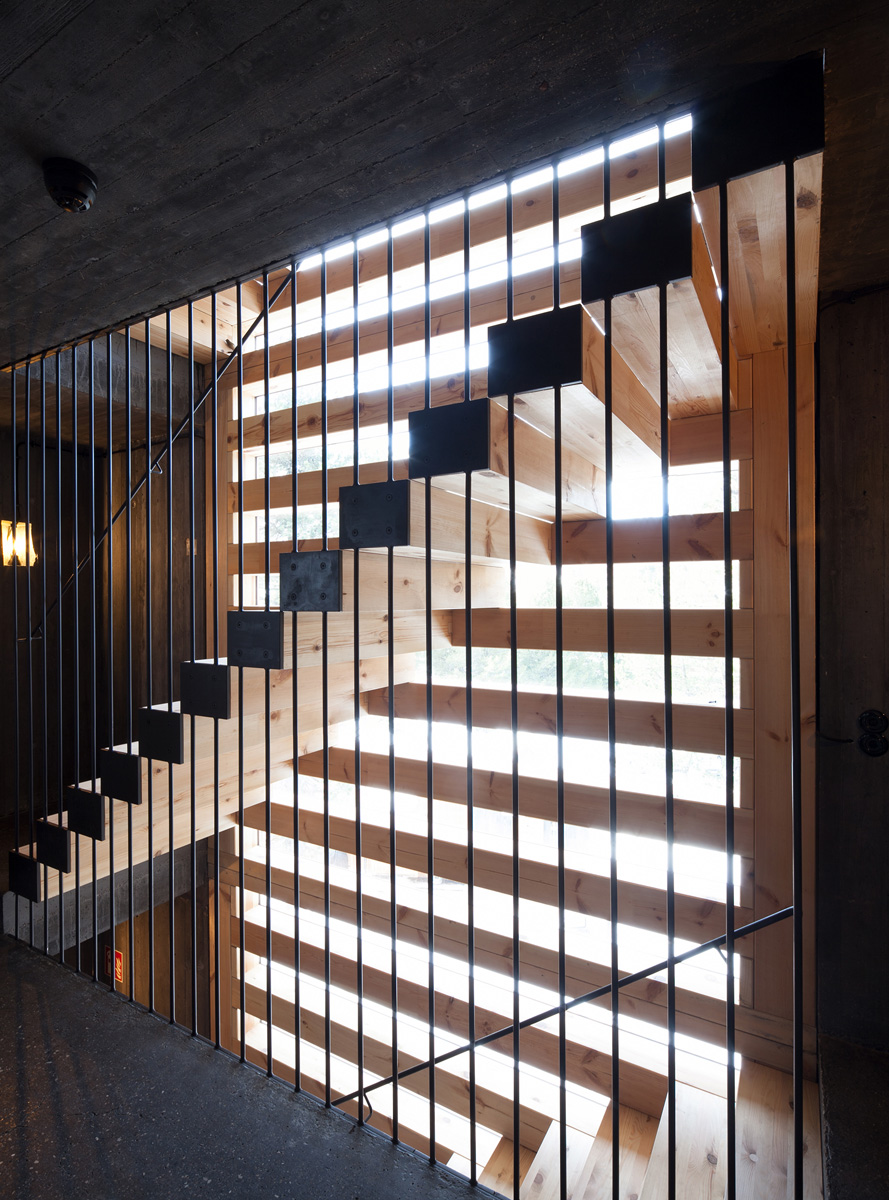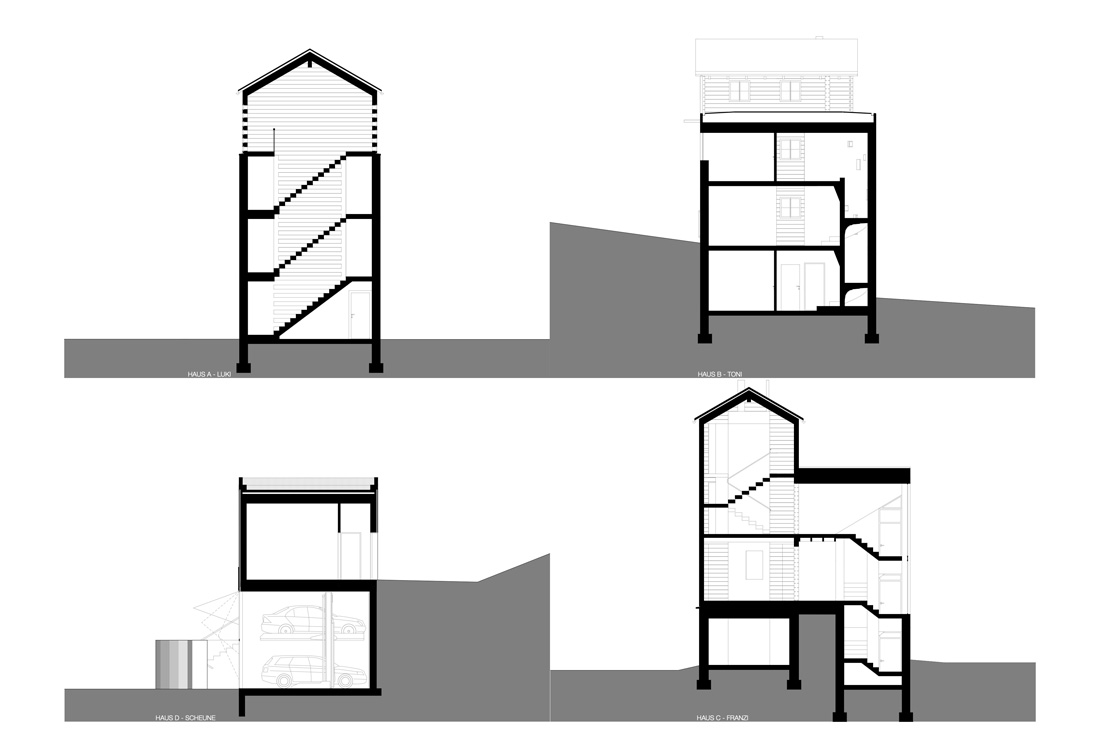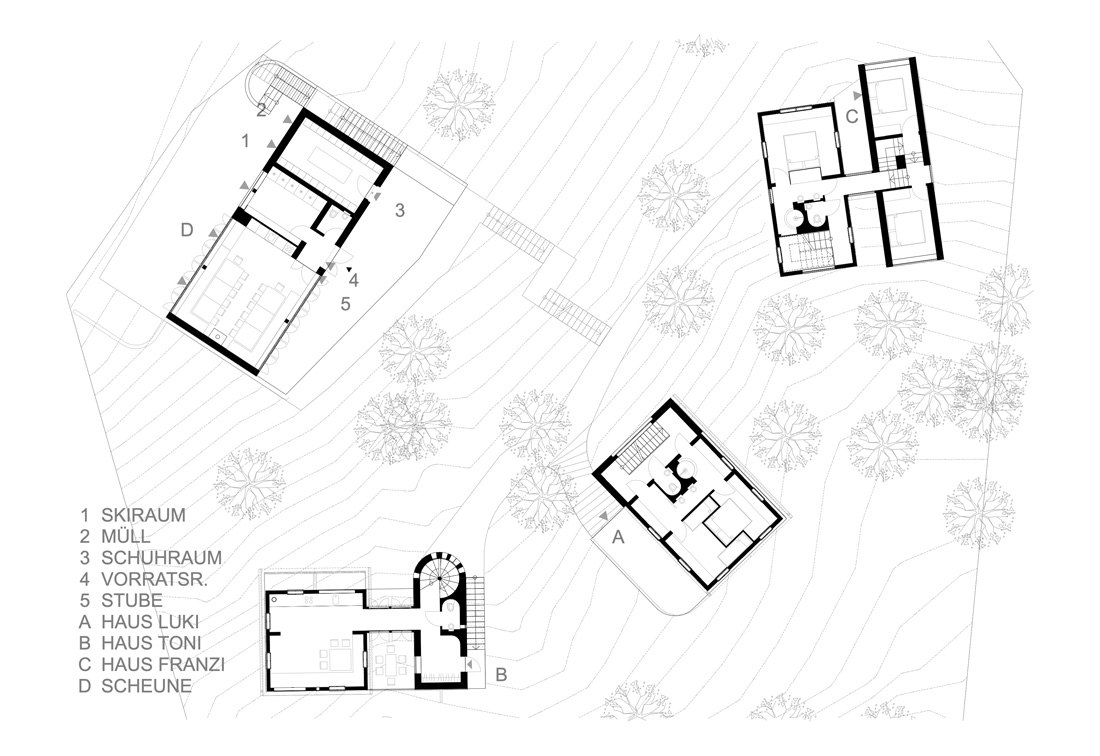 Credits
Architecture
Winkler+Ruck Architekten
Main contractor for wood construction
Pongauer Holzbau, Holzbau Tschabitscher
Client
Lago Immobilien GmbH / Robert Hollmann
Year of completion
2017
Location
Turracherhöhe, Carinthia, Austria
Total area
880 m2
Site area
2.760 m2
Photos
Winkler+Ruck
Project partners
Special Planner
Site supervision: Bulid.Ing Baumanagement GmbH,
Structural engineer: Dipl.Ing. Klaus Gelbmann ZTGmbH,
Building physics: Kastner ZTGmbH,
Building service planner: TB Ing. Dieter Kohler,
Elektrical planner: Hartl & CO. KG
Other subontractors
STRABAG AG, Pongauer Holzba, Holzbau Tschabitsche, Tischlerei WEKO, Kunstschmiede Josef Fladnitzer GmbH & Co K, Hechenleitner&Cie Gmb, KaminSOS Schlagbaue, Lindenbauer, Dullnig Elektro und Metall Gmb, Elektro Jerabek W. GmbH & Co KG, Garten- und Landschaftsbau Ing. Dietmar Karl, Tammo Winkle, XAL GmbH, Klaus Multiparkin, Riess Kelomat Gmb, Klafs GmbH, DCW éditions Paris, Watermark, Baden Baden Interior, NTB Thalhammer, 
Related posts
Powered by