The apartment was purchased in "shell and core" condition. From the original attic space newly approved for housing unit with a modest area of 45 square meters. It was therefore a complex building reconstruction, which allowed us to define every detail of the apartment. We tried to make the small footage of the apartment as efficient as possible.
The unit is now designed as 2kk.
The whole interior is tuned to a combination of white, black and oak wood considering material solution. White surfaces are made of lacquered MDF and wood is represented by oak veneer. The bathroom stands out from the rest of the apartment with its dark colour.
As we are fans of Czech design, the apartment is equipped only with furniture by Czech manufacturers. Here you will for example find oak chairs from Ton, a solid table from Situs, a comfortable large sofa from Polstrin and a beautiful crystal light from Bomma and Brokis.
What makes this project one-of-a-kind?
I made this proposal for myself and my wife. So these projects are always unique :) The emphasis has to be on a storage space, which is located in every usable place. The carpentry was commissioned before the completion of the rough construction. So there were big demands on the accuracy of construction.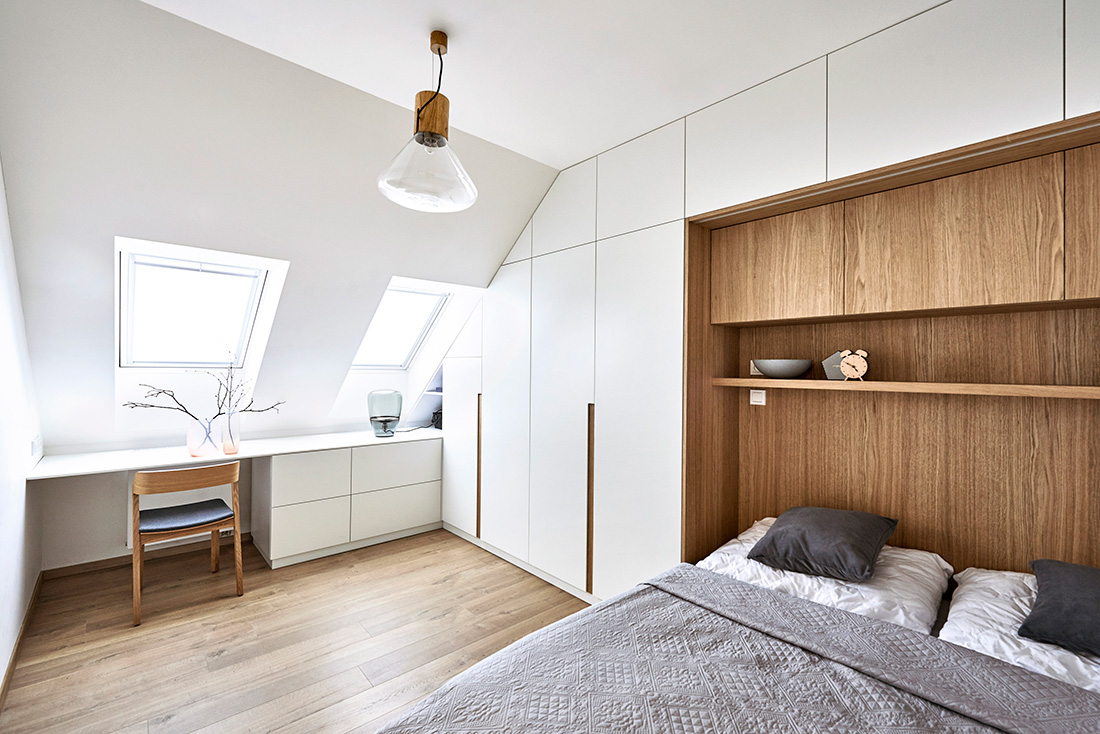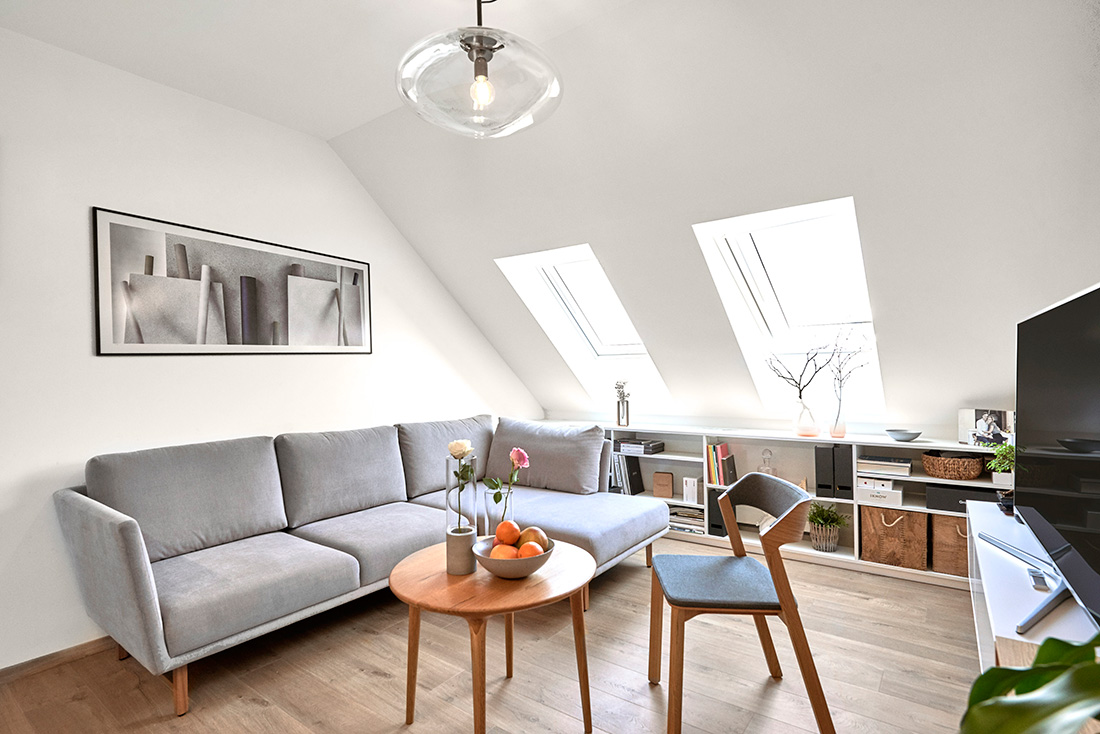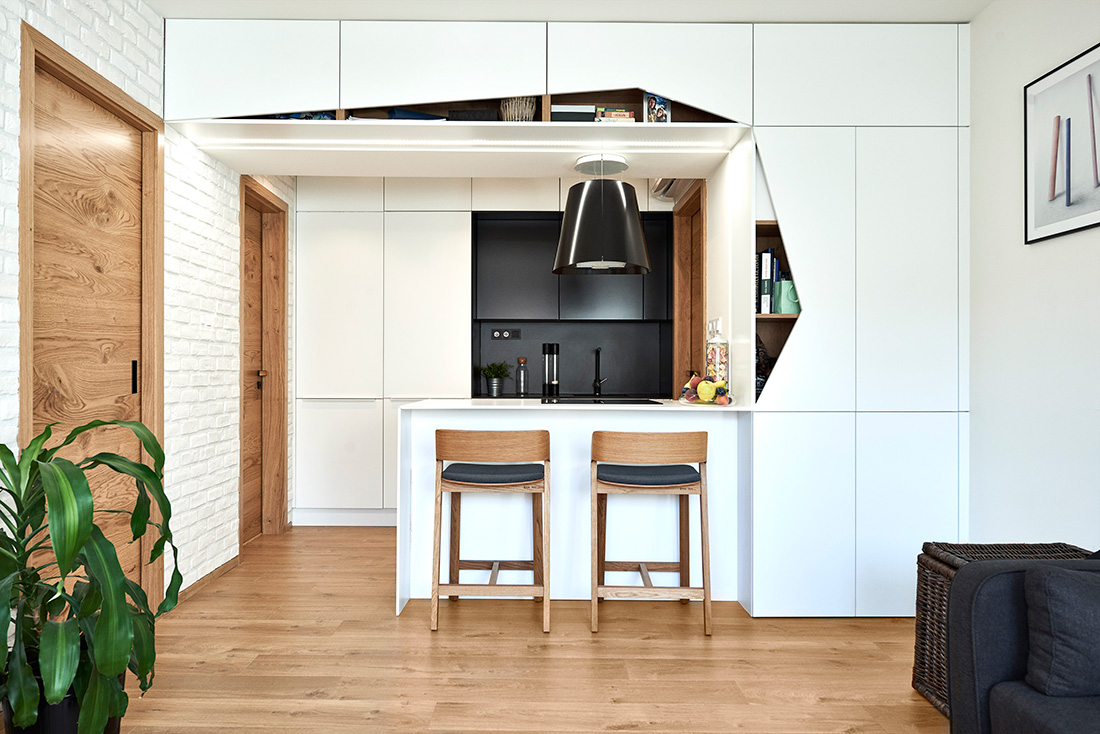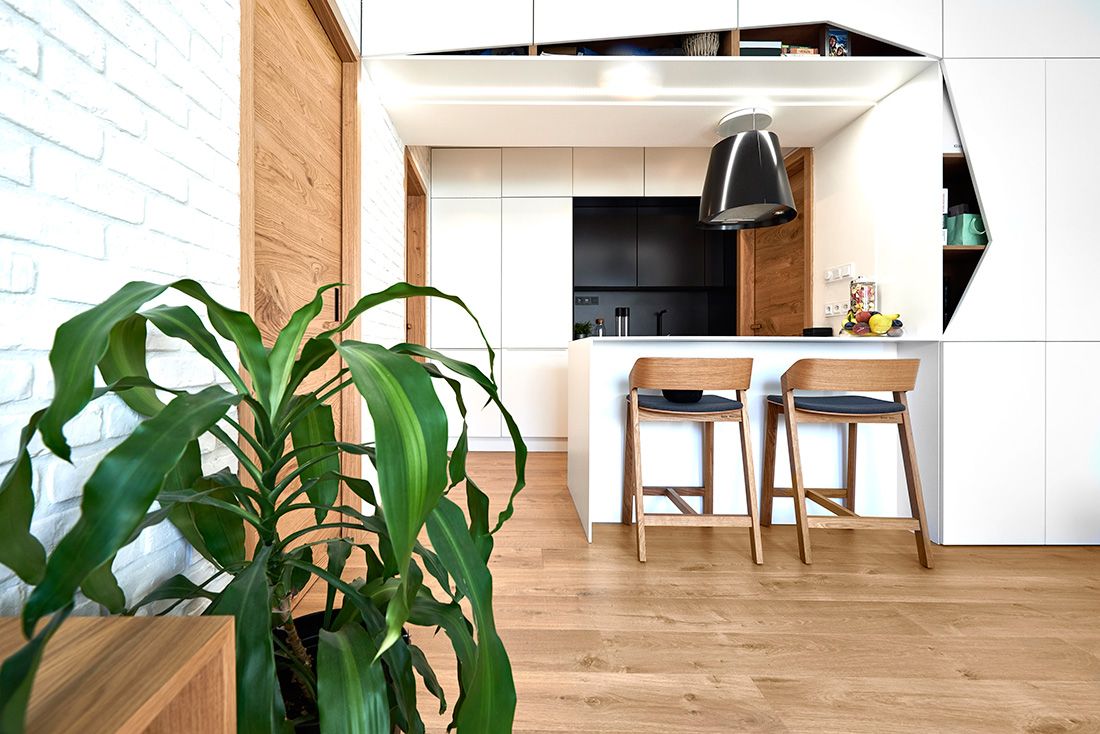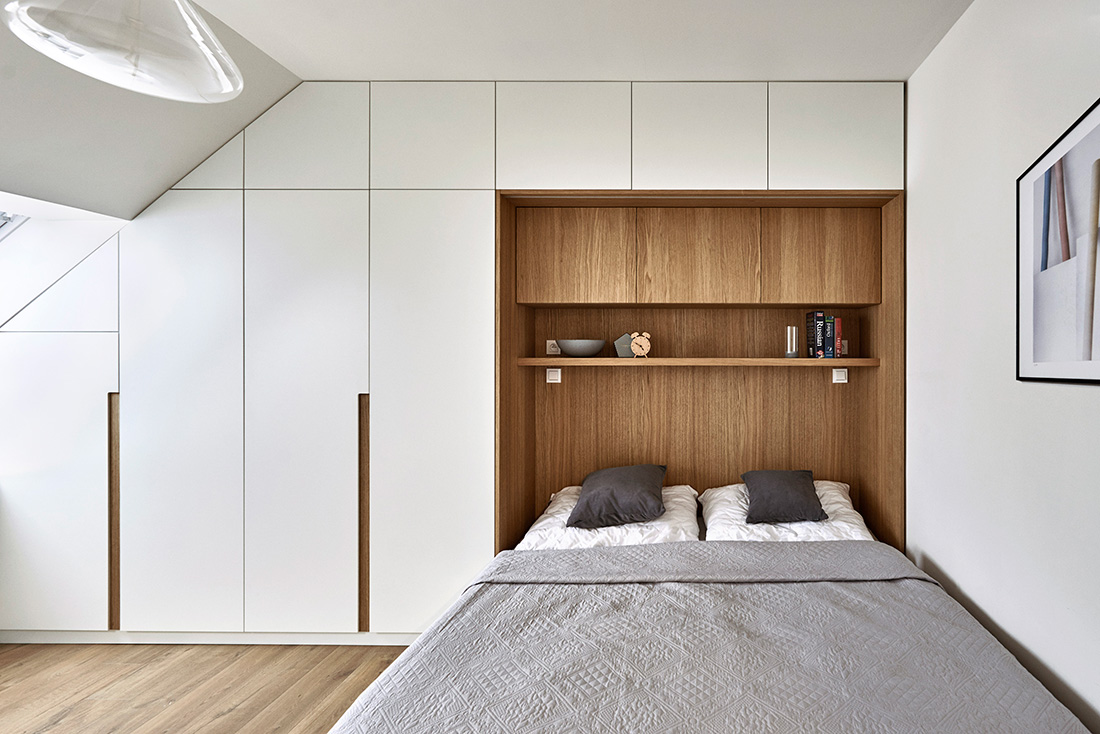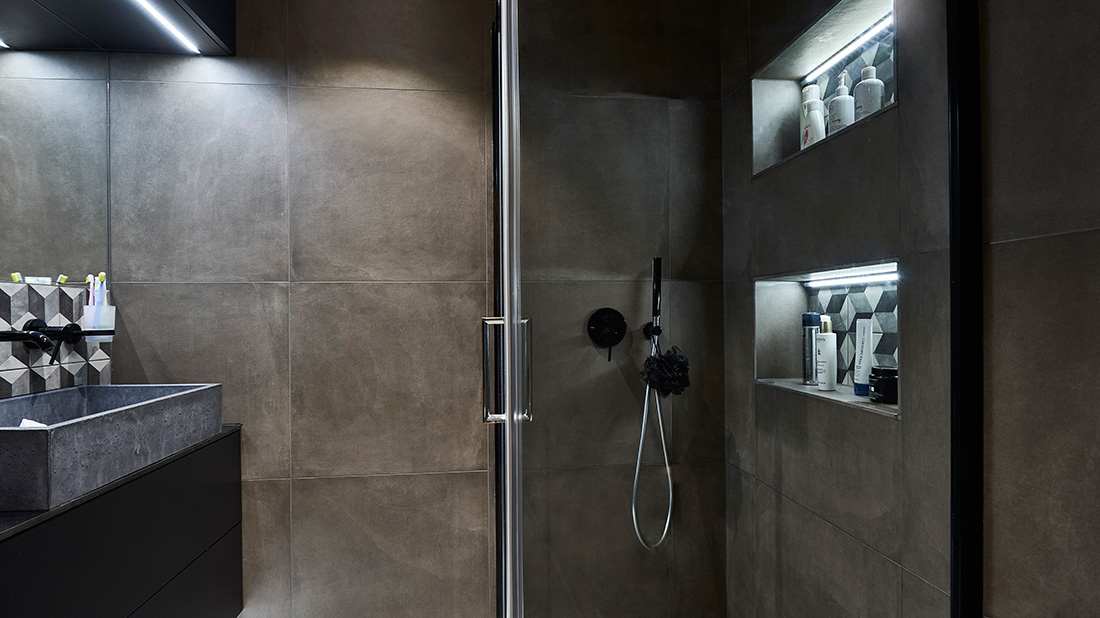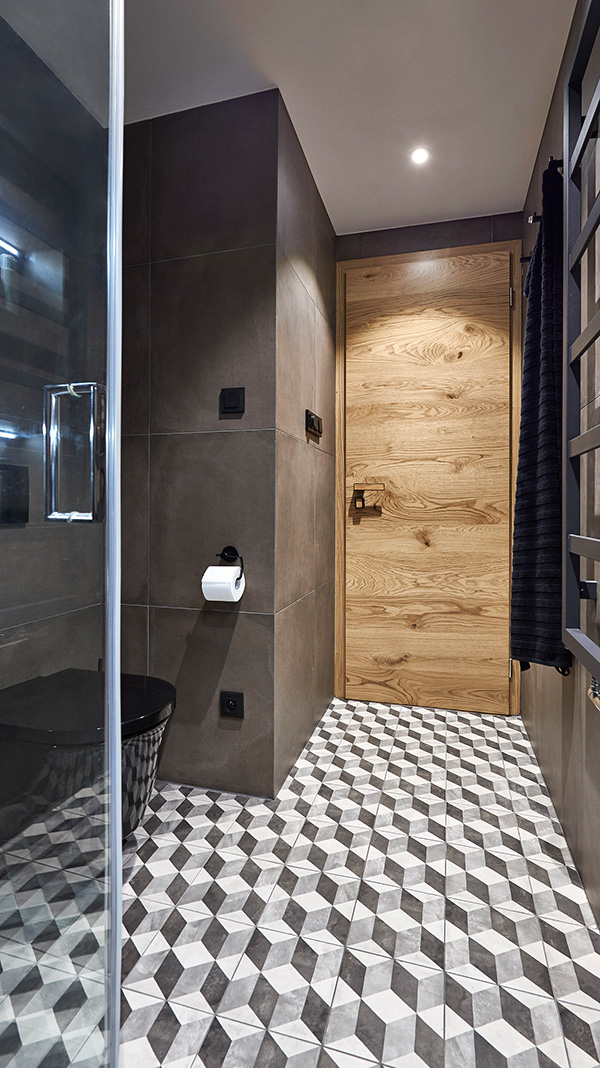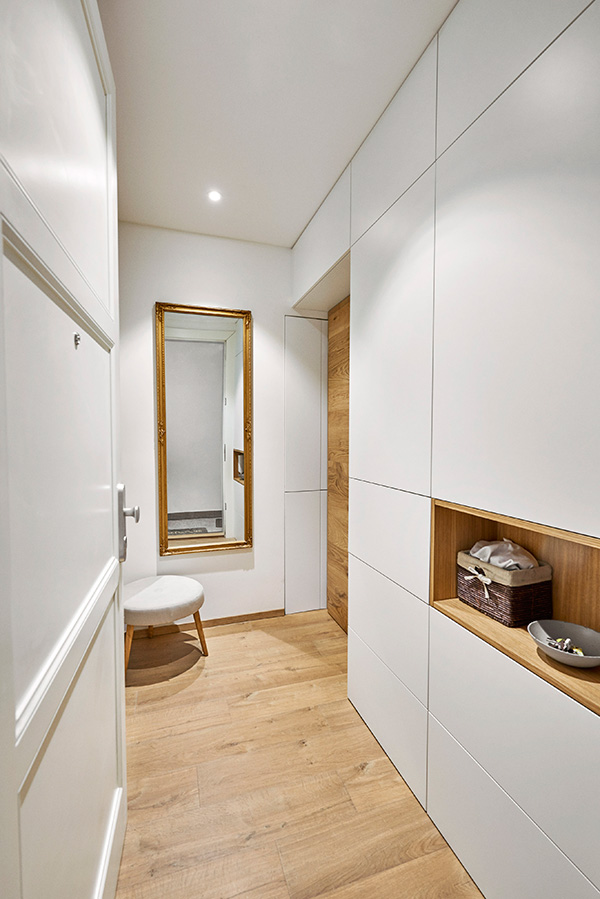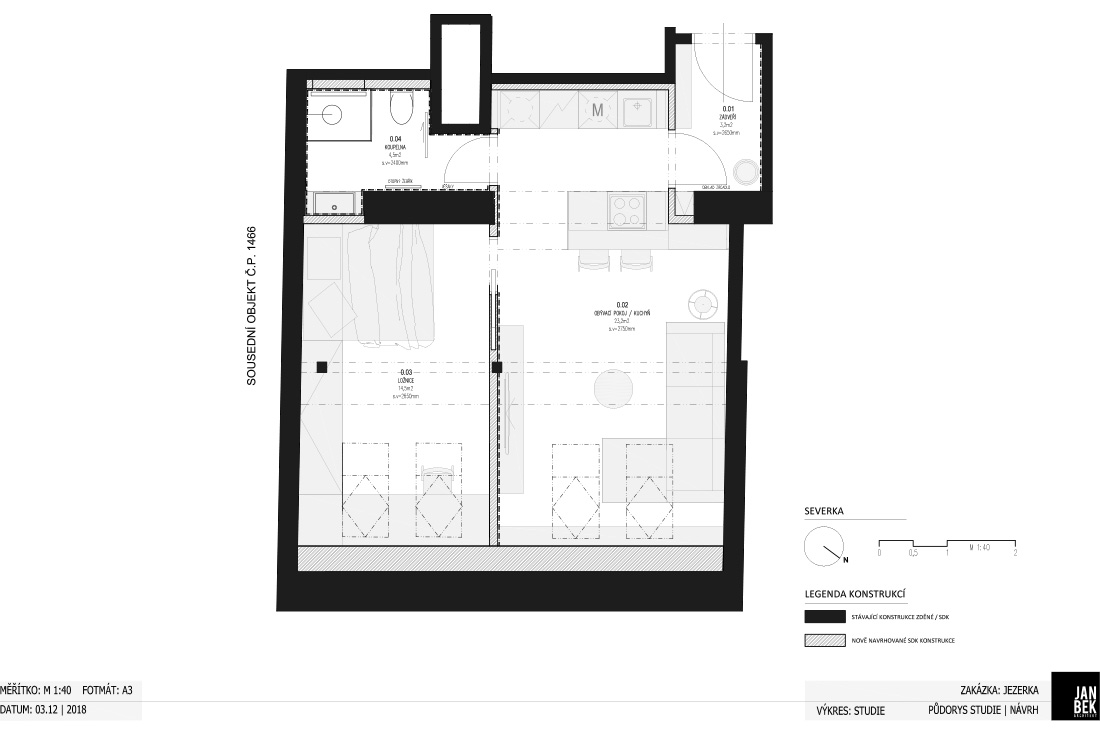 Credits
Architecture
Jan Bek studio
Client
Ing. arch. Jan Bek
Year of completion
2018
Location
Prague, Czech Republic
Total area
45 m2
Photos
Daniel Čáha
Project Partners
DB by DN, Mobest, interierh – cabinetmaker, interiéry Lapka – cabinetmaker, Ton. Situs, Polstrin, Keramika Soukup, SPO, Pyramis, Hotpoint, Favia, Gravelli, Bomma, Ilumix, M&T kliky, MB doors, Caesar, Kartoons, vip stone, Brokis
Related posts
Powered by