Ivex is a former industrial complex of offices, warehouse and wine bottling plant, by architect Lavoslav Horvat. In the part of the ground floor, an exhibition space and an experimental dormitory are designed for the the research studio DELTALab at the University of Rijeka.
The design was approached by removing all non bearing elements. The memory of the space was kept in its rough presentation. The historic ribbed construction of the ceiling was revealed to the observer. The new toilet cube is inserted in the color of the black like the existing plinth of the terrazzo floor.
The dormitory unit is a mobile capsule composed of three elements, a bed, a table and a wardrobe. Elements could be separated and then again assembled together. Elements are wrapped in astro foil.
Through the placement of capsules the user directs the urbanism of the interior.
Transformation possibilities allow each future program and user to reshape the space over and over again.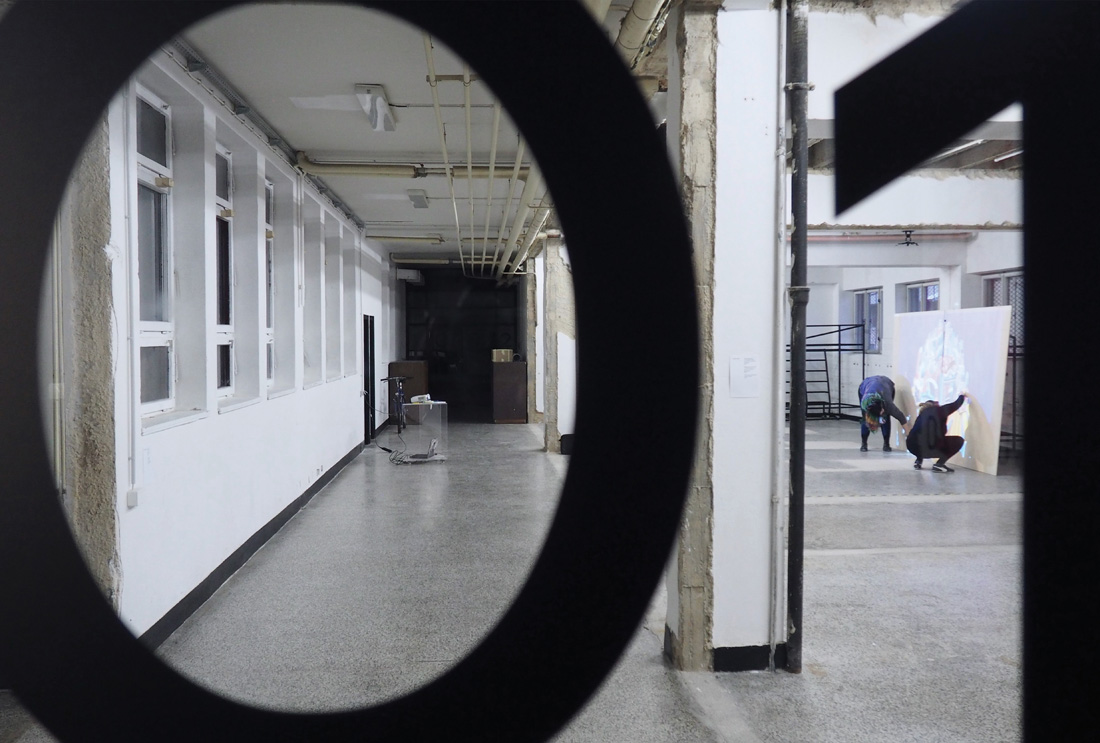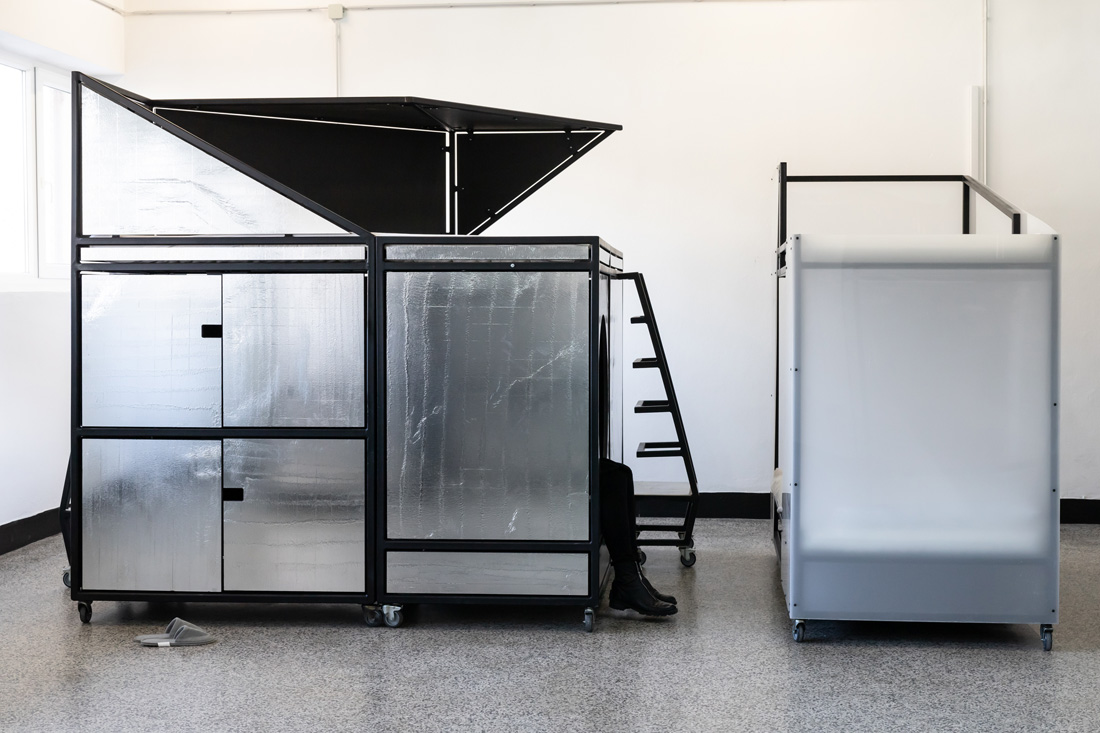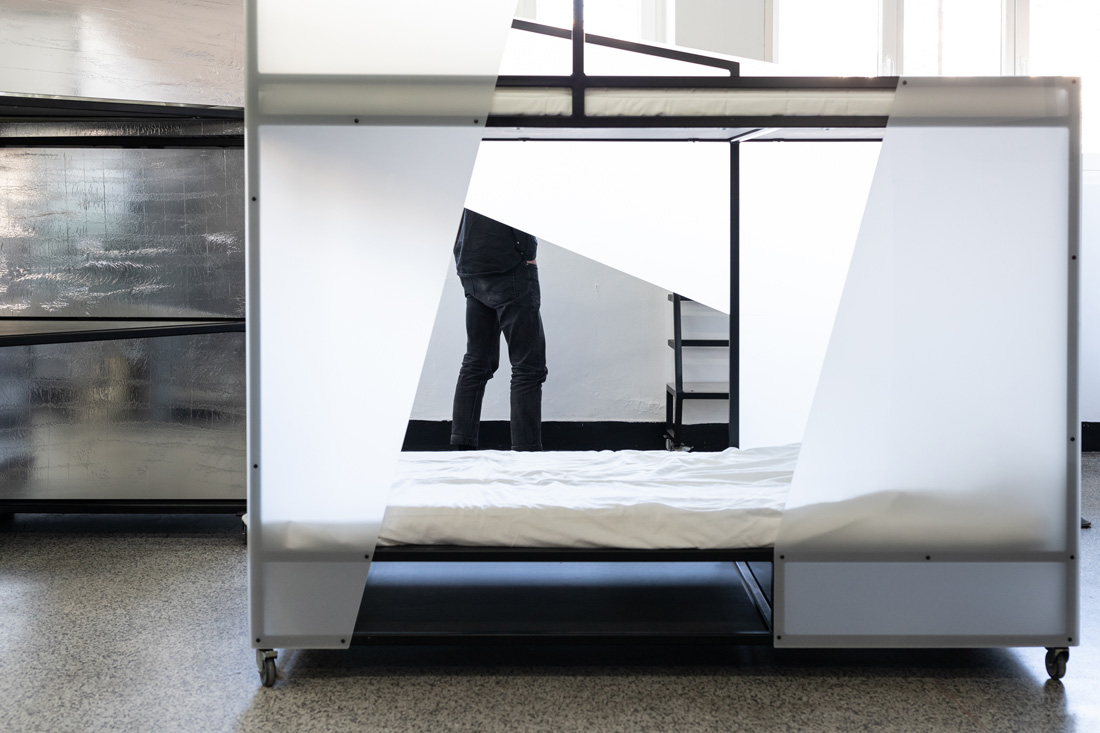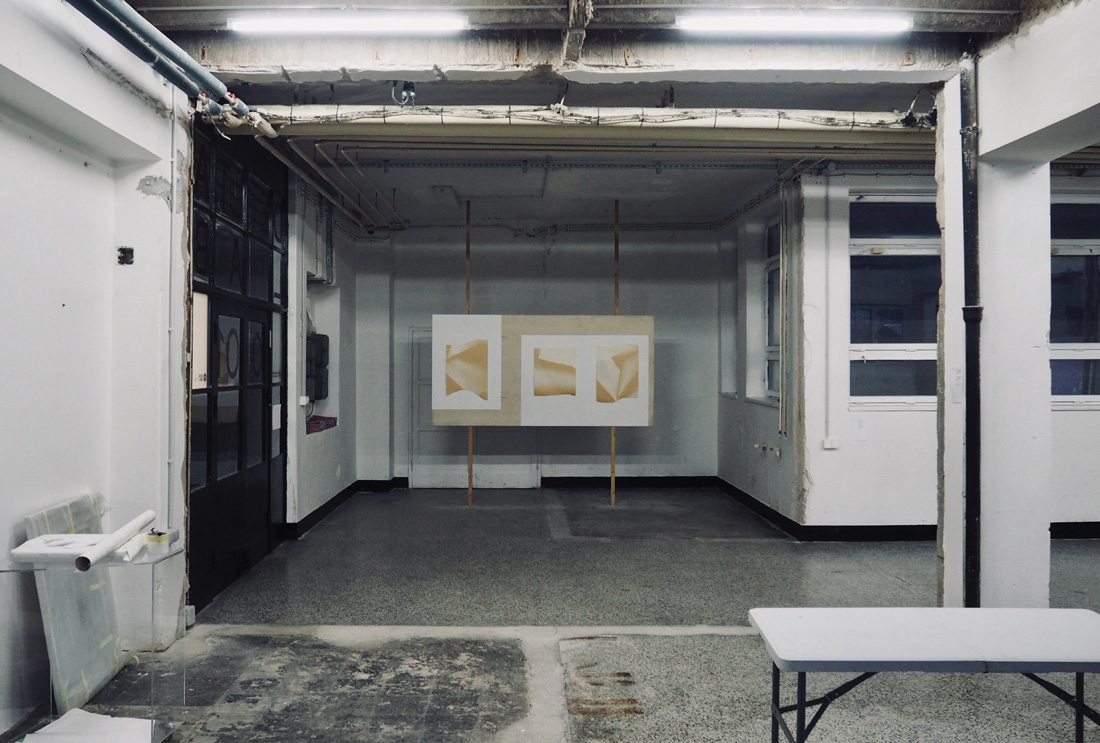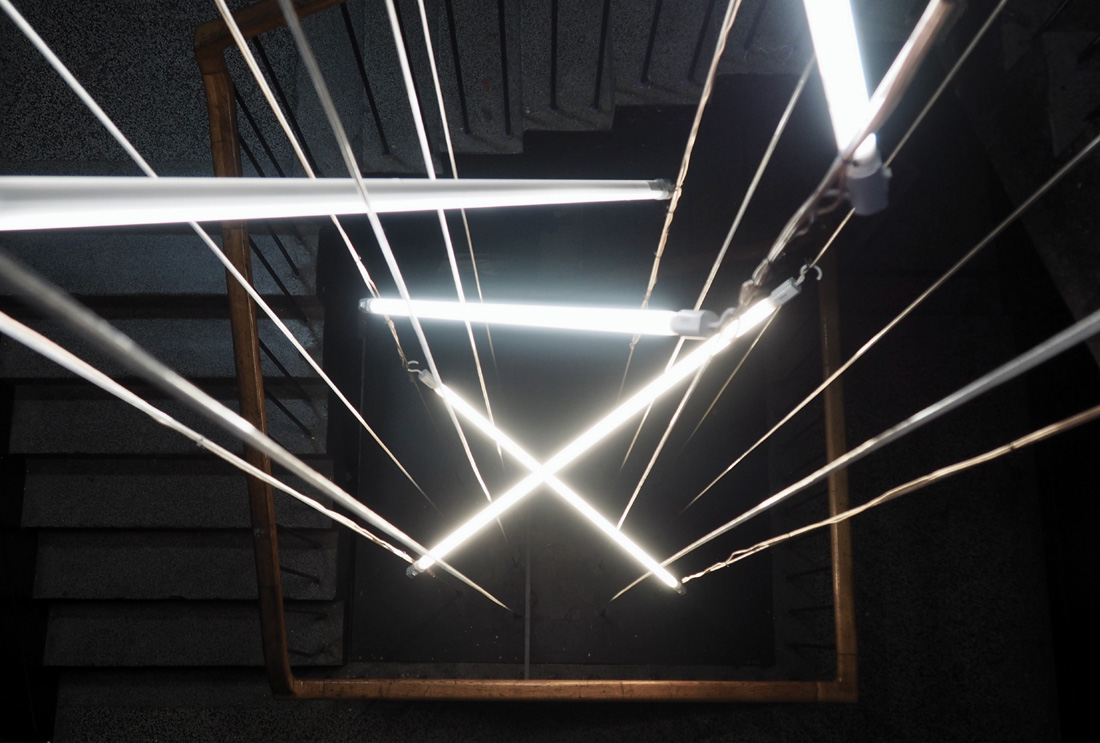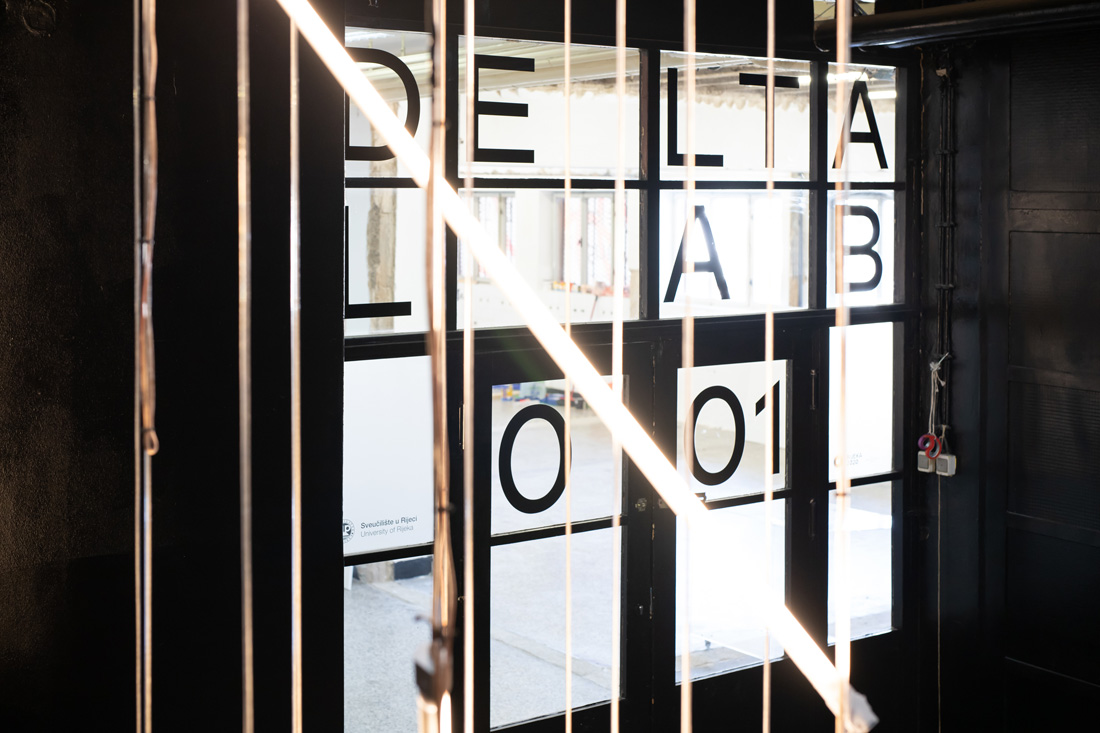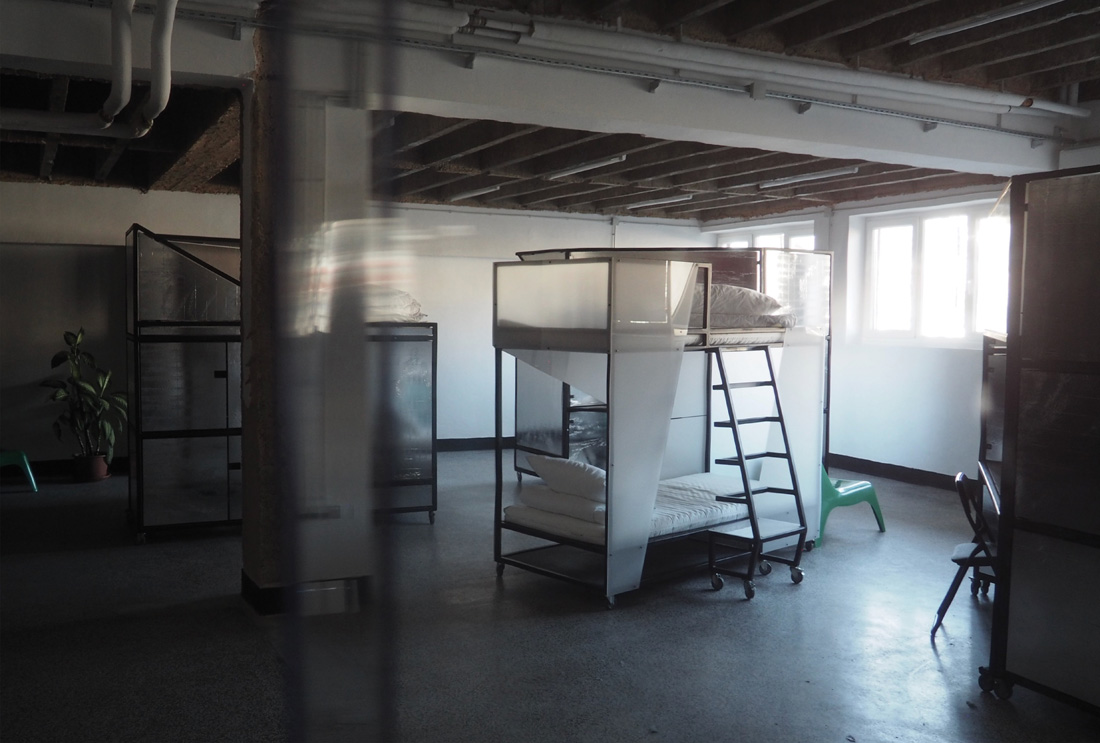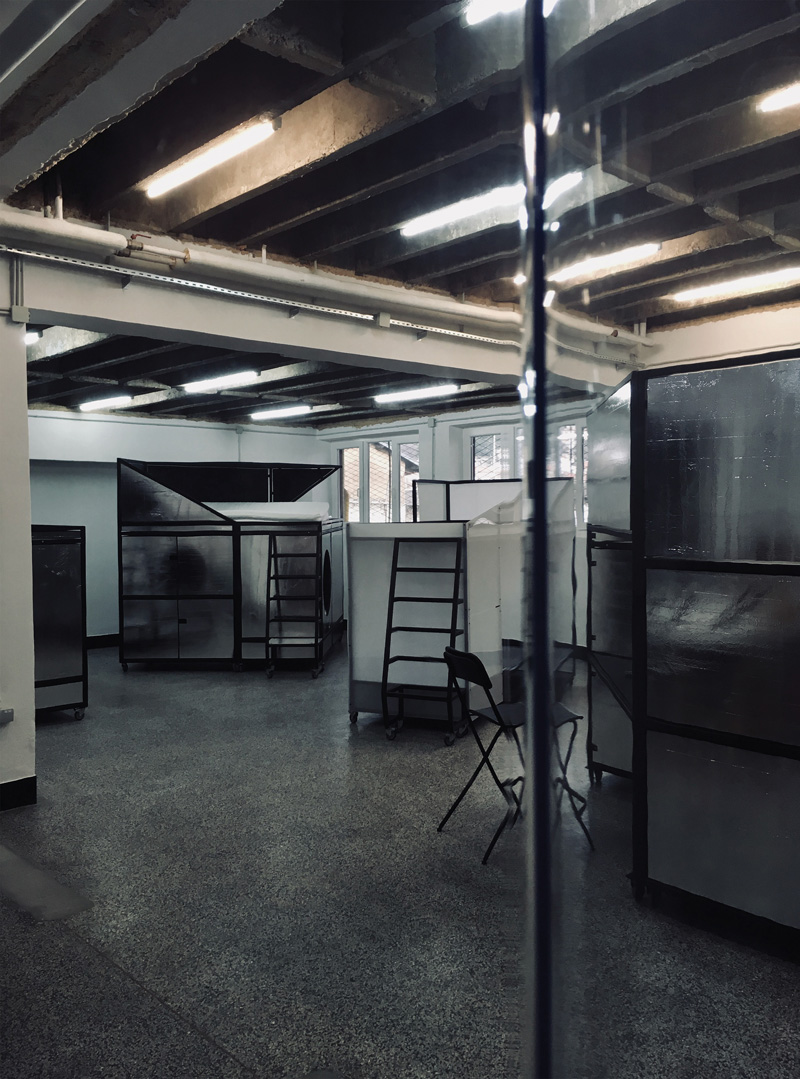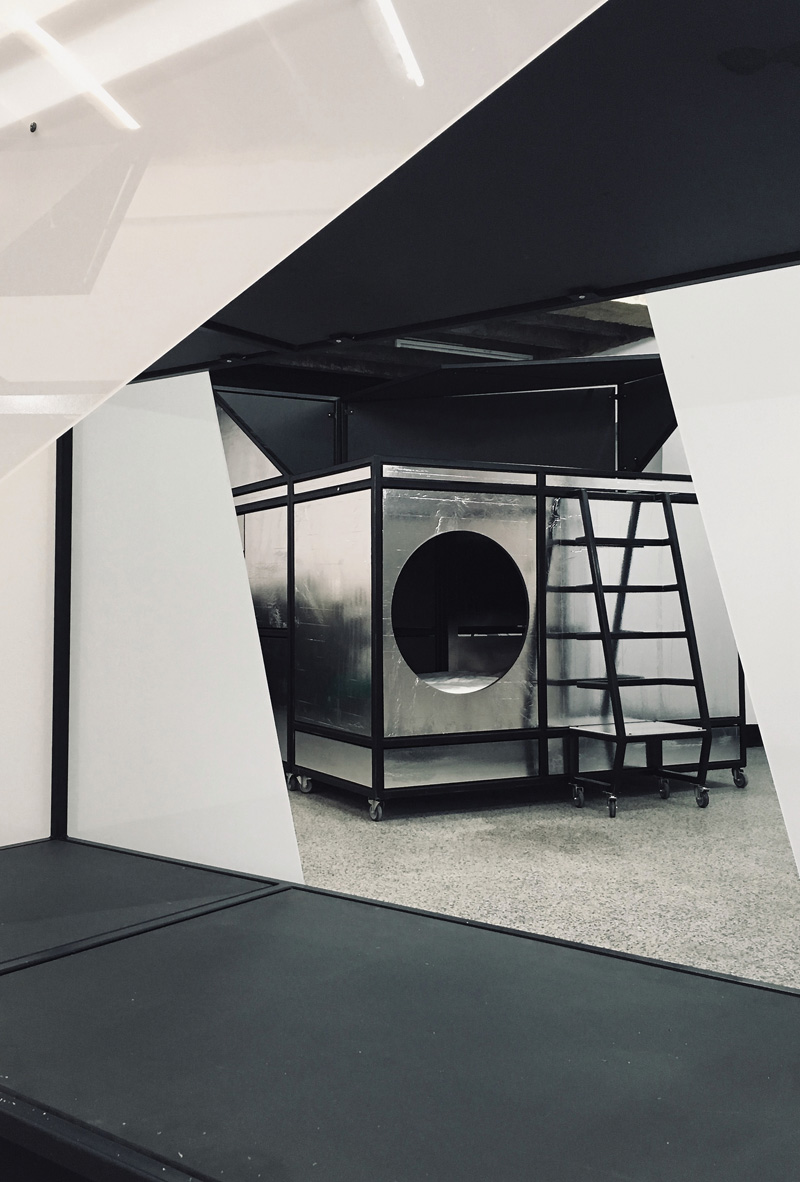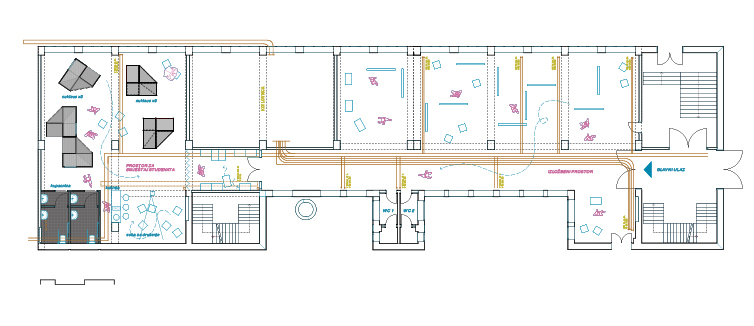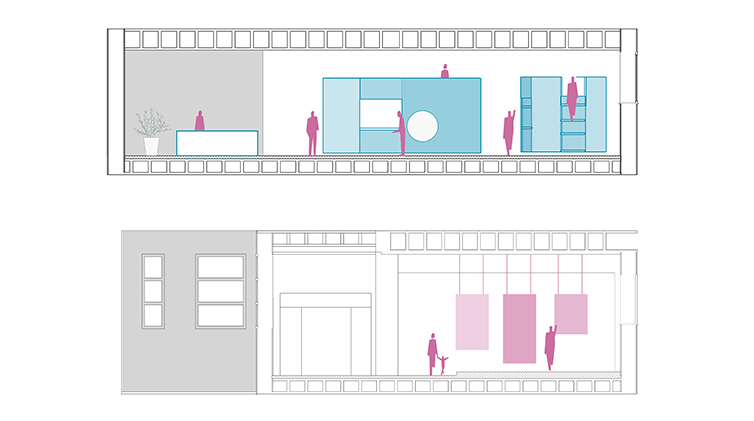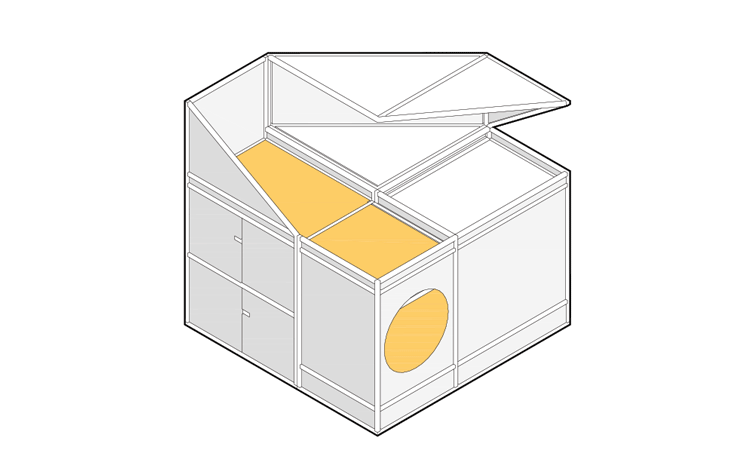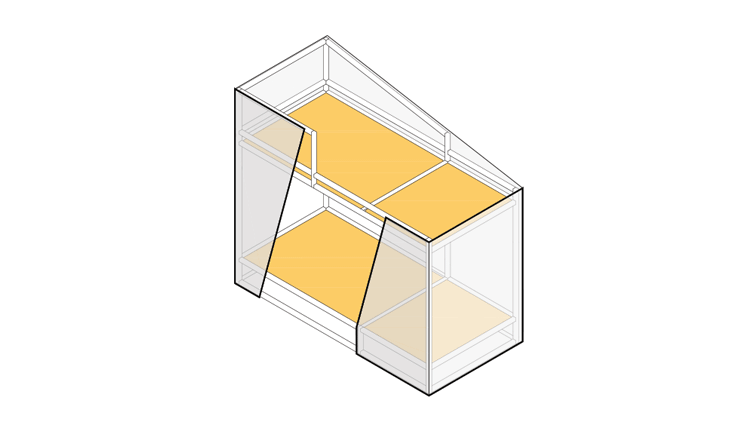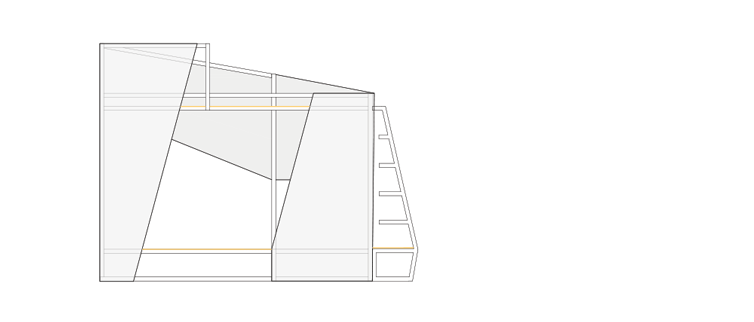 Credits
Autors
AO16; Gorana Stipeč Brlić & Sekcija
Project team
Gorana Stipeč Brlić, Ariana Sušanj, Damian Sobol Turina

Collaborators:
Martina Mataija, Ana Orlić, Katarina Šantić
Client
University of Rijeka, DeltaLAB
Year of completion
2019
Location
Rijeka, Croatia
Total area
480 m2
Photos
Sara Salamon, Gorana Stipeč Brlić
Project Partners
Citadela d.o.o., EL-Cast,Radiona d.o.o., Pruša reklame
Related posts
Powered by