The site is situated in the countryside near Genova, surrounded by chestnut trees woods. Before the refurbishment works, the house was characterized by a long corridor that completely cut the flat, leading to the several rooms arranged on both its sides. The project changed this one-directional principle by demolishing half of this corridor and introducing a cross-shaped furniture that manages the whole house introducing a second direction.
This huge furniture contains a staircase – connecting to an attic upstairs – and the suspended kitchen cabinets in the shorter cross arm, while the longer cross arm hosts the main closet and shelfs of the house. The bedroom doors blend in this great blue closet that allowed to empty the former storage room and to realize a secondary bathroom in its place. At the end of the corridor, a sliding mirror hides the master bedroom door.
In this way, people enter the flat to a large living room with an open kitchen. Opposite to the entrance, a short corridor leads to the other rooms. The whole project deals with few materials and colours. The floor is covered by grey wooden floorboards in the living room and in the master bedroom, while the kitchen and the other rooms have a grey micro-cement flooring. The furniture is custom made of natural durmast and coloured medium density fibreboards.
About the authors
gosplan believes in architecture as a mass medium. As such, architecture is a production of forms, a tale about space. Like every medium, architecture is not based on the message occasionally transmitted (environmental sustainability, functional program, authorial code, etc.) but on establishing new connections: links between forms, concepts, people. An architecture aware of its role as a medium, knows how to evaluate its impact over the world, because a medium always connects two different realities.
gosplan was established in Genova in 2010 by Federico Bellegoni, Nicola Lunardi, Veronica Rusca and Lorenzo Trompetto. In 2018, Federico ran his own practice as Federico Bellegoni Architetto.
Text provided by the authors of the project.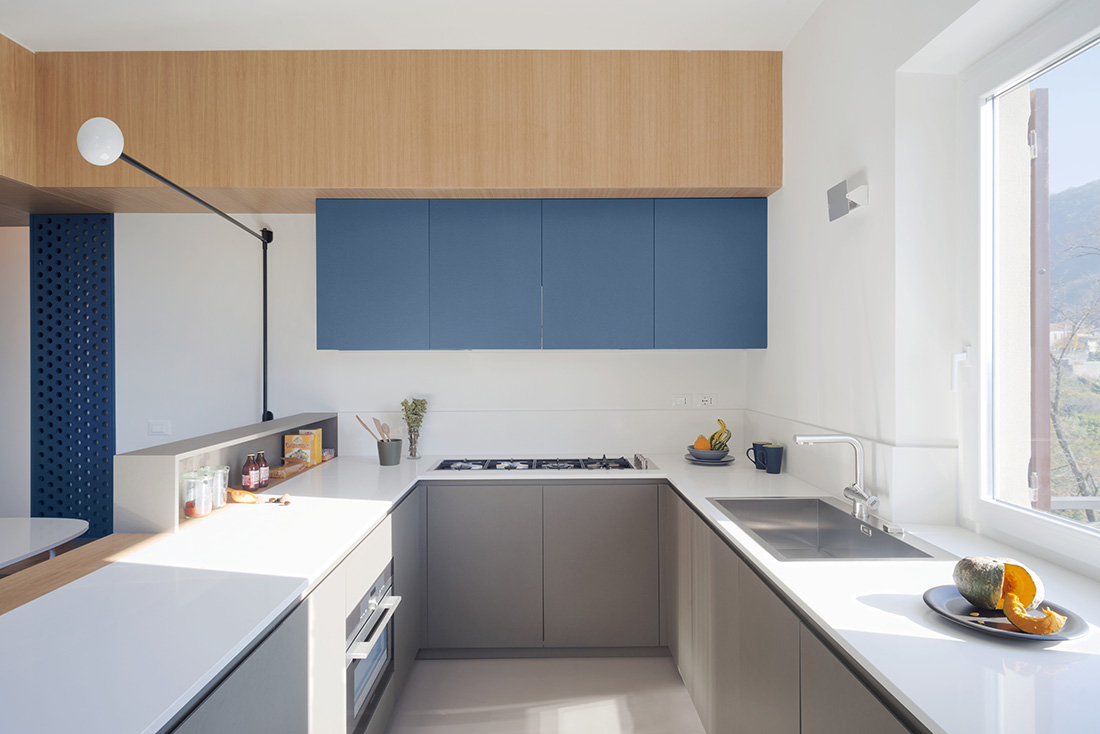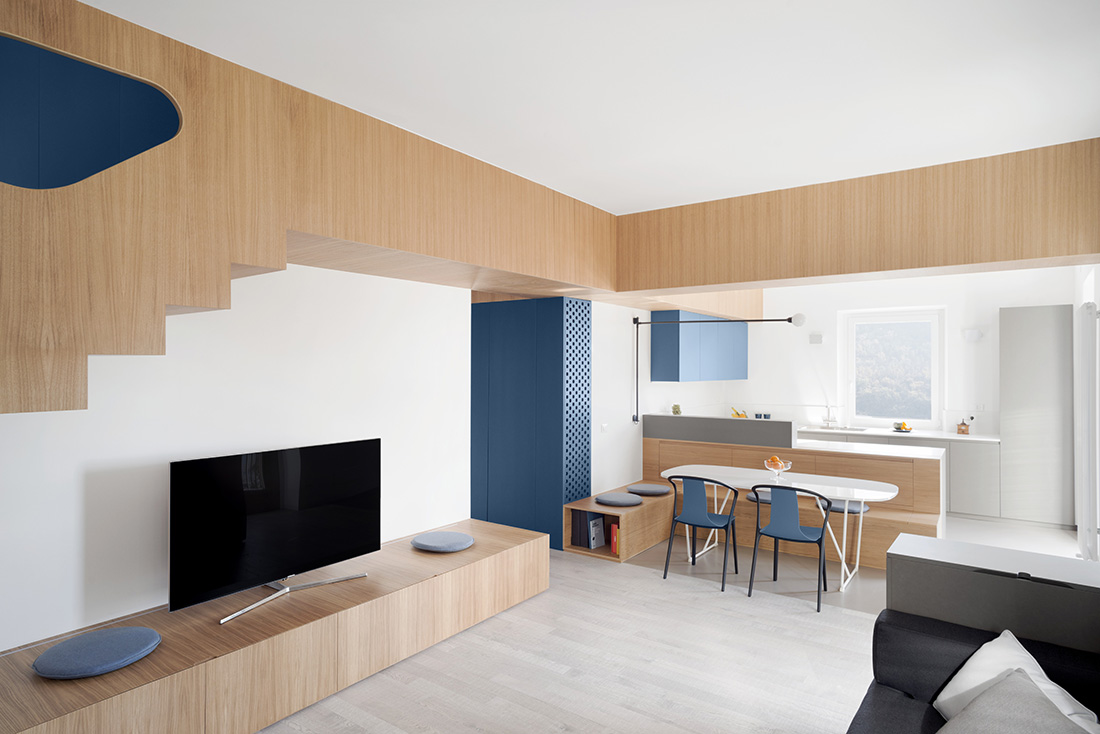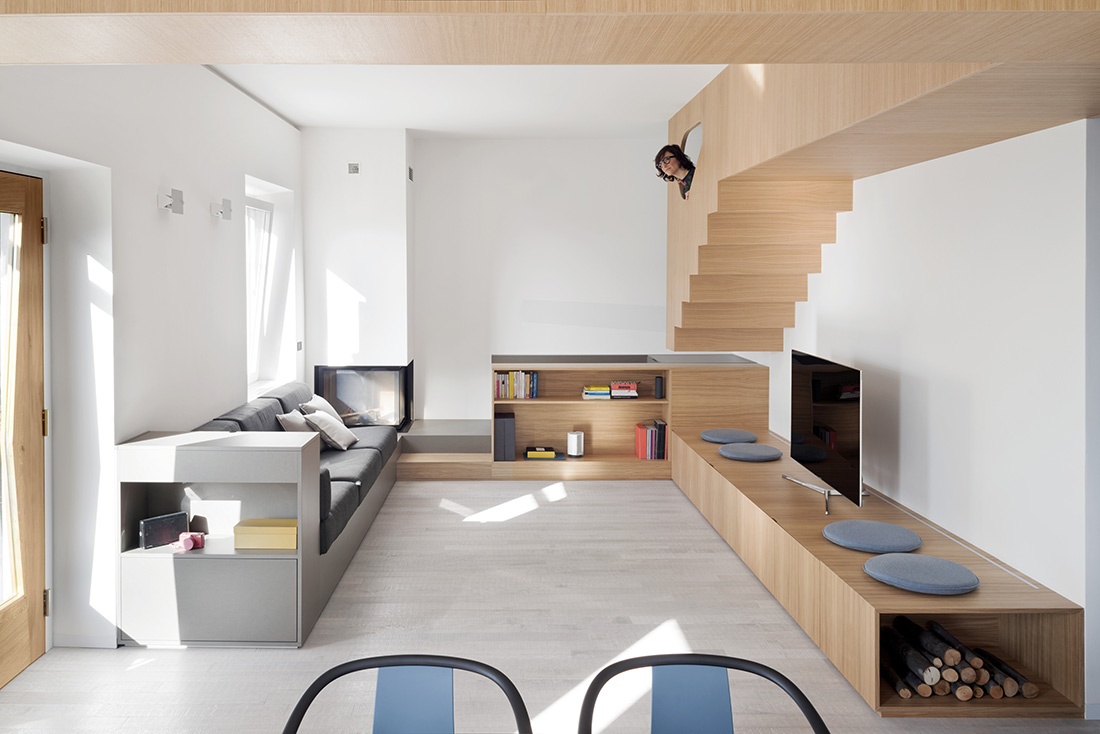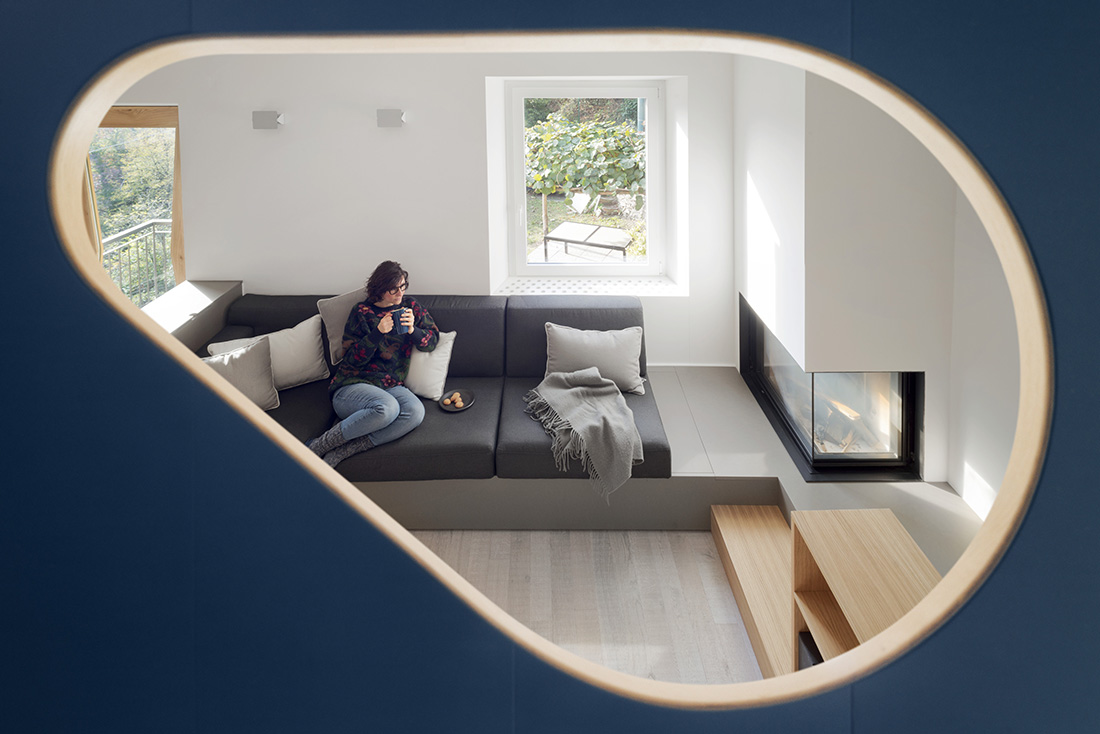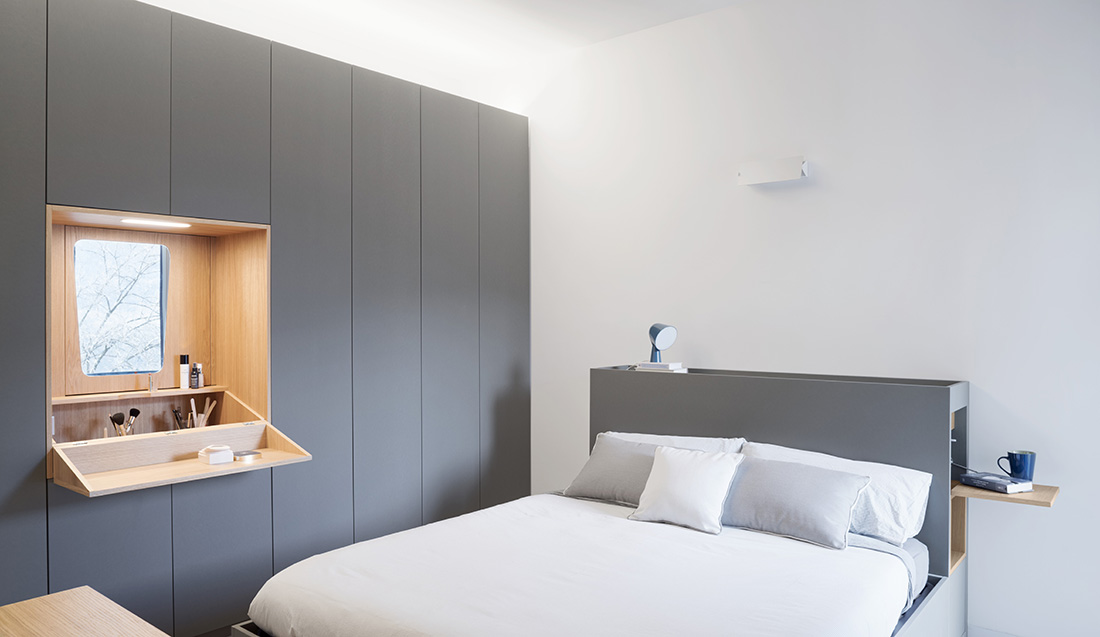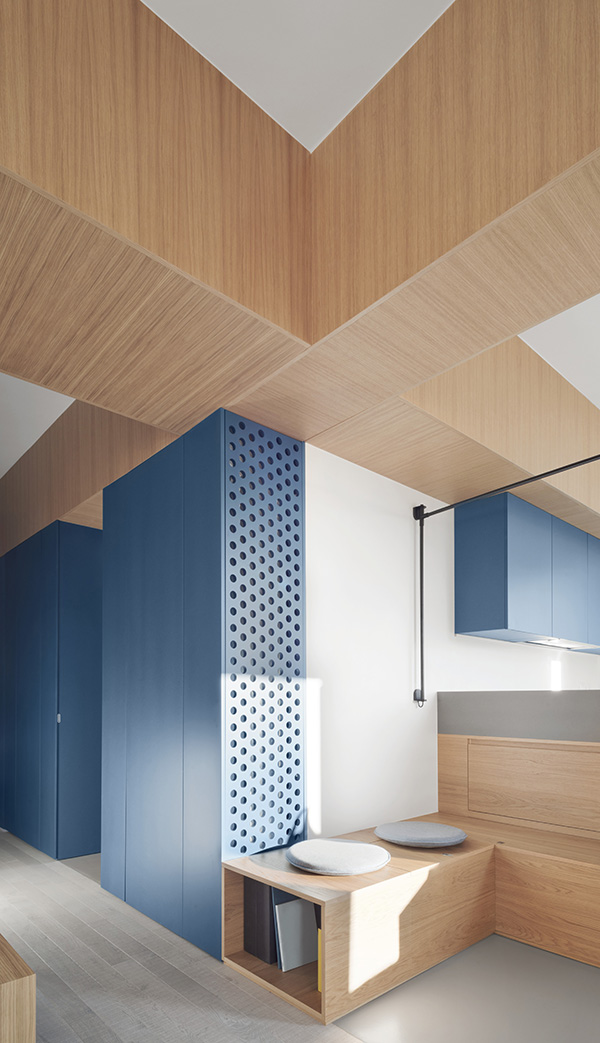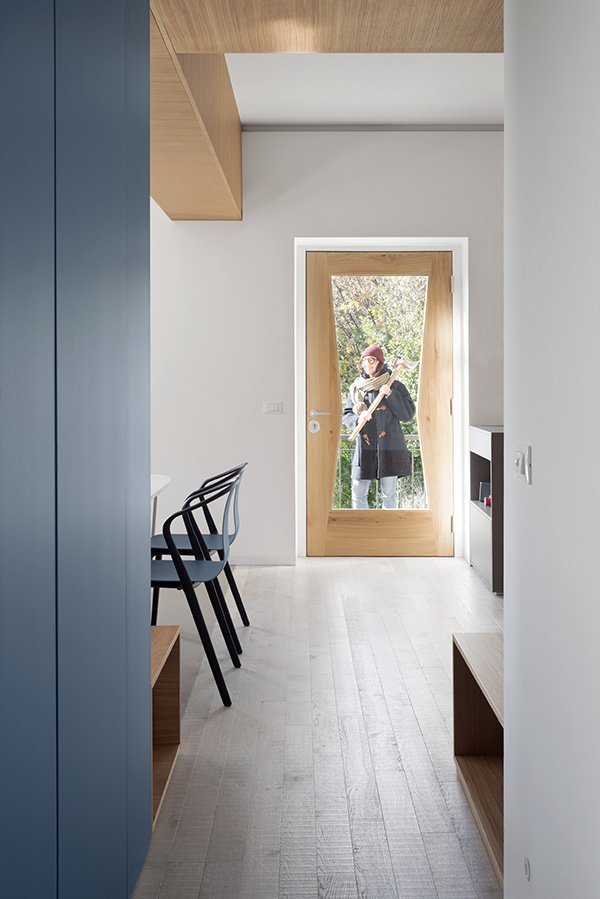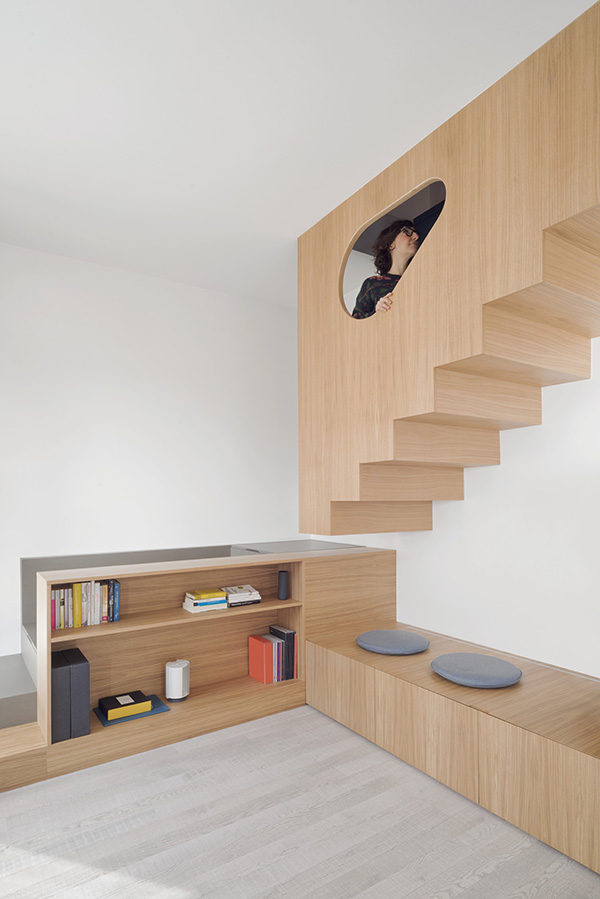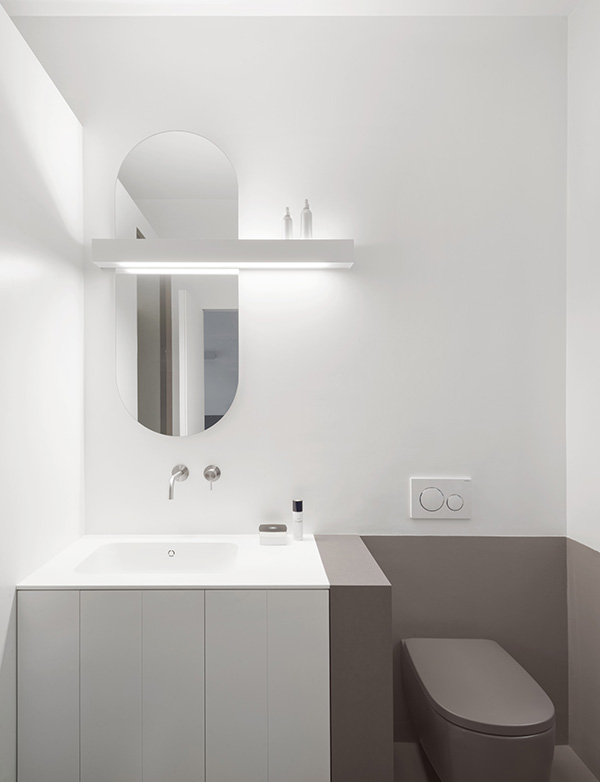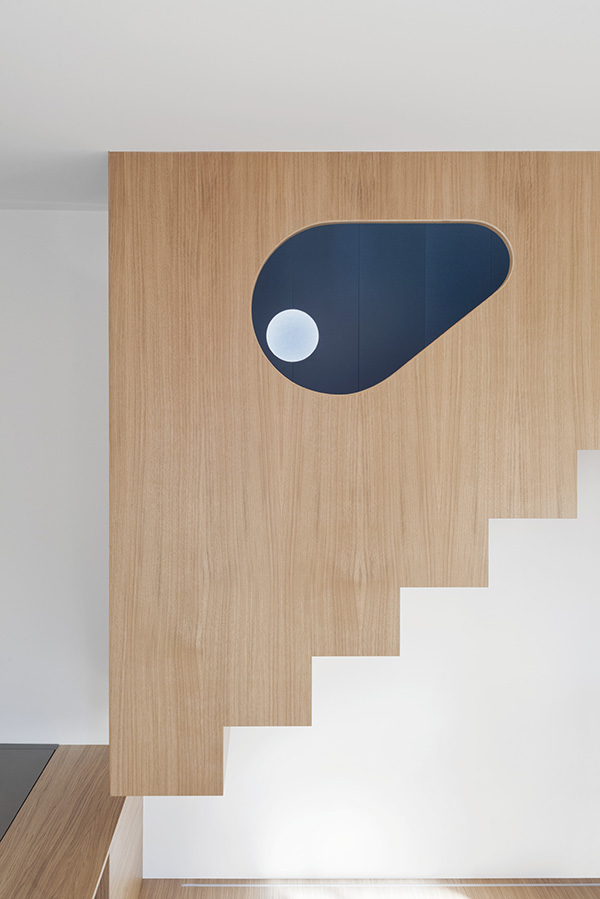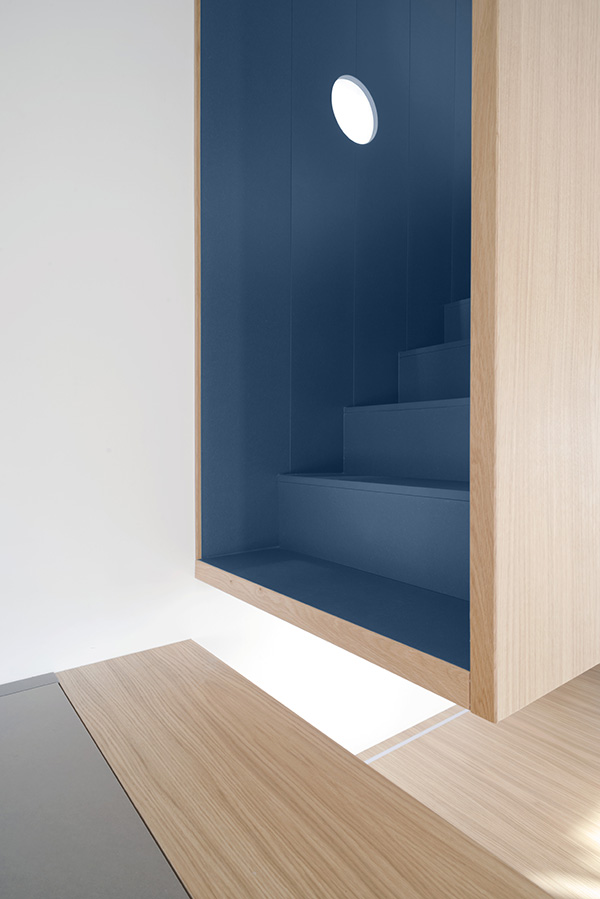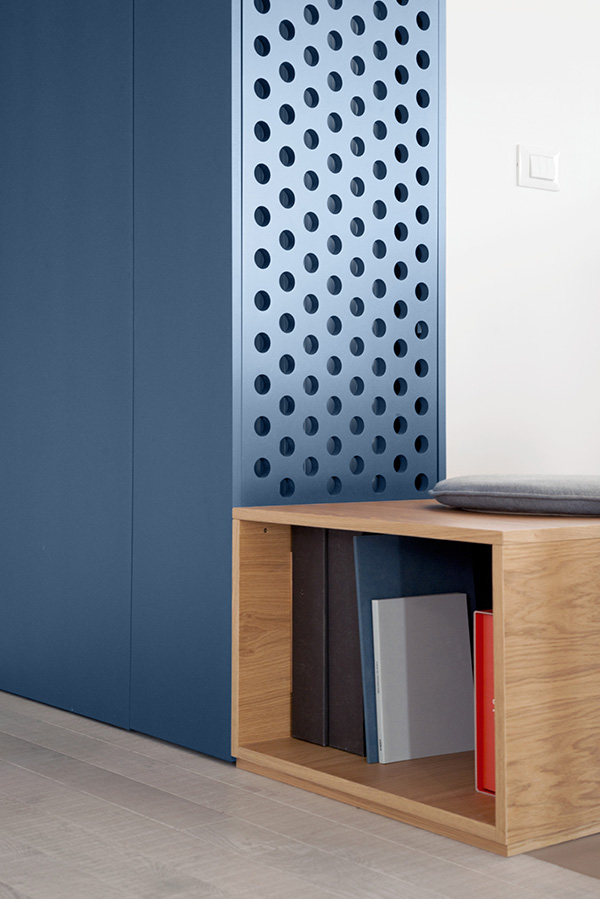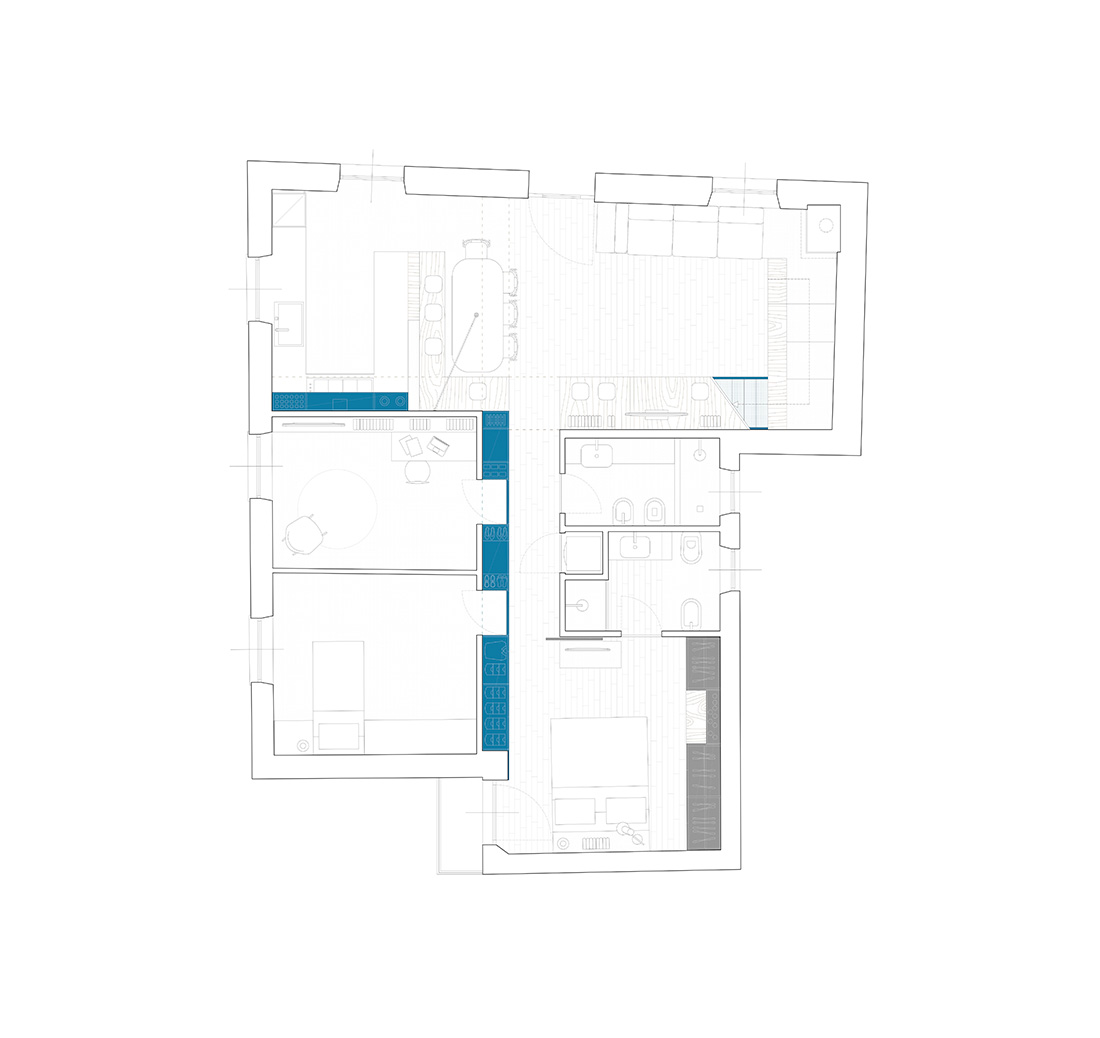 Credits
Interior
gosplan architects
Year of completion
2018
Location
Genova, Italy
Photos
Anna Positano
Project Partners
OK Atelier s.r.o., MALANG s.r.o.
Related posts
Powered by