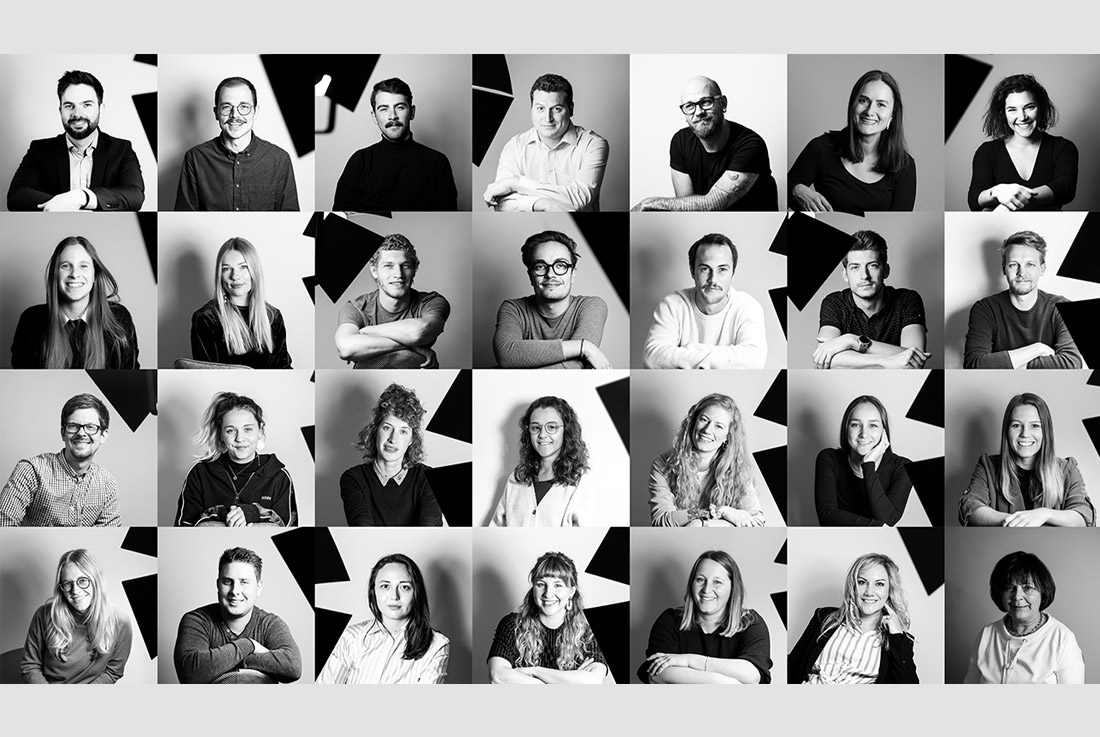 In our opinion, standardized architecture for individual personalities is not possible, so it is particularly important to not lose sight of the simultaneity of thinking
An interview with S.N.O.W. architects, Austria
What makes your winning project Smart Alpine one of a kind?
The project has a strong connection to the environment around the site. It was particularly important to integrate such a voluminous project into the surroundings, into the townscape and into nature – including the built-in materials such as Rauris stone and wood. We wanted to include the surrounding area and the historical built environment in the design. This also helped us to break down the large volume into a certain amount of smaller parts. With the various shapes and changes in material, it has been possible to optically structure a façade that is more than 100 meters long without giving the impression of a super block. The entire building is also very economical, since it refers to a continuous static grid that is not visible from the outside and that was predefined by the underground car park and the parking spaces. Depending on their size, the apartments have been placed in such a way that they require either 1, 1.5, 2 or 2.5 axes. Function follows statics follows form follows surrounding environment.
What did you learn from this project?
The answer to this question is difficult to separate from the first question, as we find that goes hand in hand. Although we have certainly outgrown ourselves even further with the intensified handling of this large cubature.
What are you working on at the moment?
We are currently working on various projects. Starting with single-family houses, up to multi-family houses, residential complexes, tourist buildings and industrial buildings. Also, our winning project led to other similar follow-up projects. The most extensive and most interesting project right now is a technical center (research building) and a staff building (including cafeteria, fitness, training and leisure areas) for a global client.
In the company we focus on the principle of the Green Office – in concrete terms, this means that we want to achieve noticeable effects regarding our approach to nature with large and small measures.

What is your driving force?
To answer this question, it is important to understand our office structure. We are an experienced collective from the architecture and construction industry that is constantly driven by the will to transform requirement-specific influences into an architectural narrative that is reflected in individual geometry – but also with the unmistakable SNOW spirit. In our opinion, standardized architecture for individual personalities is not possible, so it is particularly important to not lose sight of the simultaneity of thinking. This means that the relationship triangle of form, material and technology must be in constant harmony. These thoughts are also reflected in our team – our average age is under 30 years and each of our creative minds has to a large extent a free hand in the creation and design of the respective projects. This embodies the unmistakable SNOW spirit. Diversity is very important in the company – the hierarchies are flat – the focus is set on intellectual development. The name S.N.O.W. includes – in German – the four cardinal points, S.üd (south) N.ord (north) O.st (east) W.est (west) – we look for the architectural narrative in all cardinal points, and do not automatically let ourselves be influenced by any particular contemporary movement.
Any ideas you think should be front and center in the minds of architects?
From our point of view, it is the respectful handling of the resources we have. In the company we focus on the principle of the Green Office – in concrete terms, this means that we want to achieve noticeable effects regarding our approach to nature with large and small measures. This is evident in how we correct plans or documents: we avoid printing out as best as possible and do most of the corrections digitally – think before you print. The entire company fleet has been converted from fossil fuels to electrical energy. We cook our lunch together and thus reduce the amount of waste. We think that if you want to plan a sustainable style, you have to live it as well, otherwise it wouldn't be authentic. In project development and planning, we push for sustainable, long-lasting architecture. What does that mean? We plan across generations and thus want to counter consumer society. It makes no sense if we do without petroleum-based insulation as much as possible and use grown, natural insulation material instead, but the building is rebuilt or demolished after 15 or 20 years because its design, its useful life are subject to a too-fast deterioration factor.Great value is placed on a long service life with local products, short delivery routes and sustainable production.
Profile
More about studio S.N.O.W. Planungs und Projektmanagement
here →
Awarded projects