For the Carpe Solem Resort we designed stylish building structures to create a large, family-friendly and high-quality relaxation area. The mountain range enthroned above the resort served as a first in spiration and leads through the whole design of the building. The apartment resort with 79 luxurious holiday apartments offers relaxation, cultural history and a comfortable holiday atmosphere with the highest standards for up to 300 guests. The alpine influence is expressed both holistically and in detail as well as in the construction of the building. The asymmetrical arrangement of the gable roofs is inspired on the peaks and jags of the mountain ridge above. The alpine-smart interior design runs through the entire facility. The large roof terrace nestles quietly between the ridges of the roofs, while inside, generous glazing in the public areas enables a direct interaction between the guest and the powerful surroundings. The processing of local larch wood and Rauris stone completes the hommage to the enclosing nature.
The volume of the edifice could be broken down into a detailed and small-scale facade through the described design measures and the change of material as well as the projections and recesses of the balconies and buildings. The traditional style, seen in the wooden balconies, the gable roofs and the native materials such as Rauris stone and wood, mixed with modern style, seen in black steel elements, line management and big window areas, is what makes the project matter in its details.
The opens paces in the house give a feeling of experiencing the nature from indoors. Windows serve as frames that capture the most breathtaking pictures of the surrounding nature. Thus the boundaries between indoors and outdoors blur. The gabled roofs find their design origins in the oldest part of the town. They reflect the traditional construction in Rauris, where they built rows of houses. The Carpe Solem Rauris project proves that large-scale construction and spaciousness can certainly be brought into harmony with tranquility, retreat and relaxation by using clever building structures and room layouts.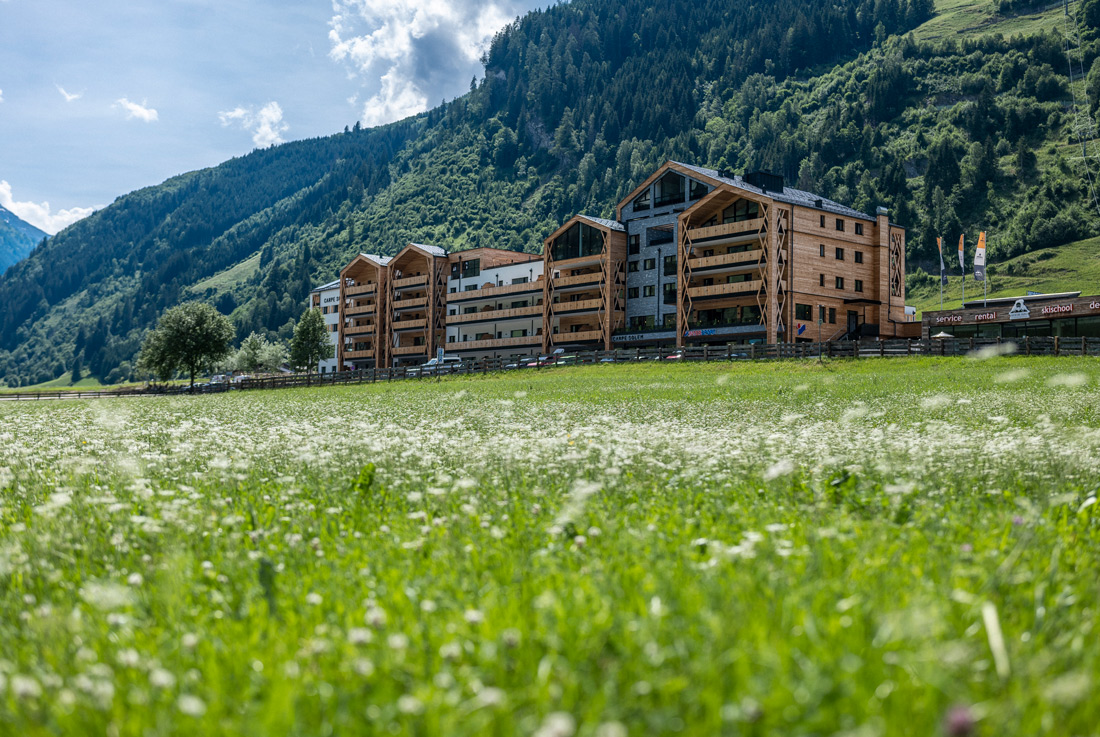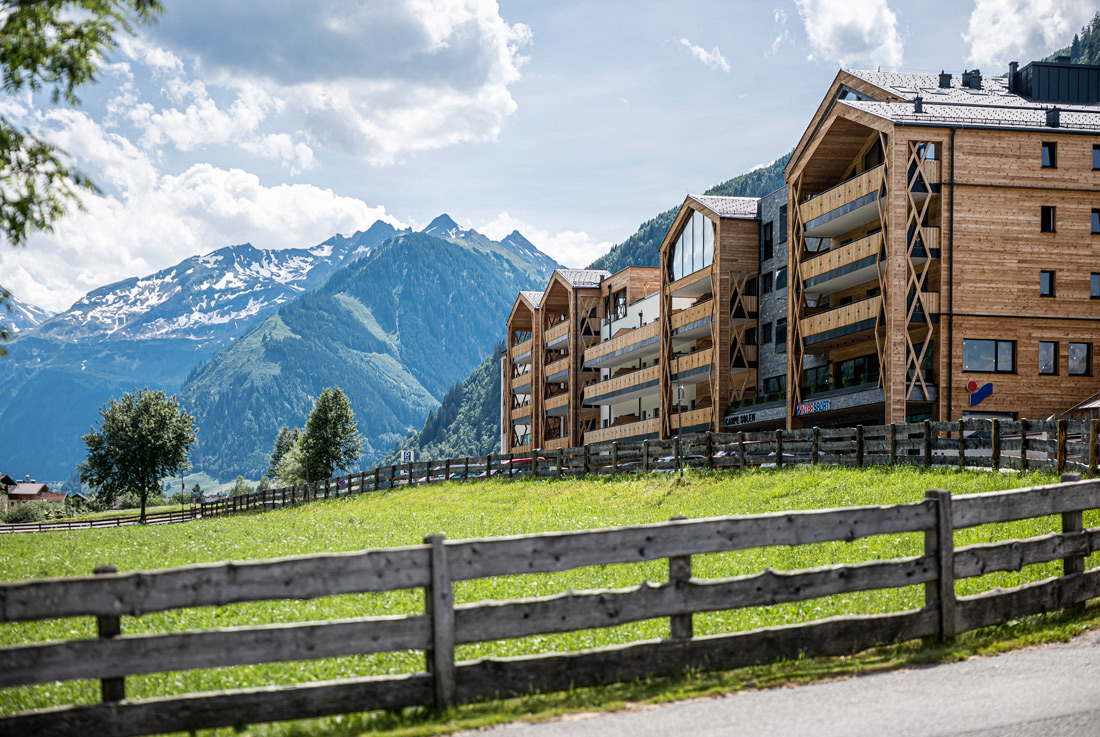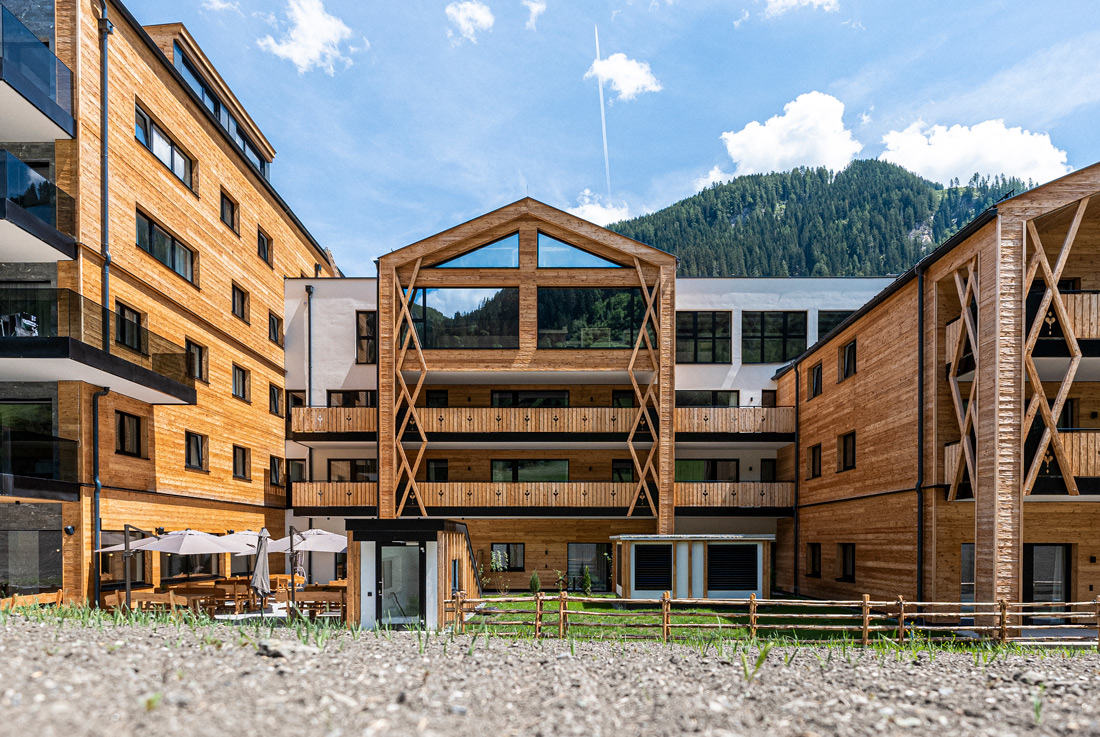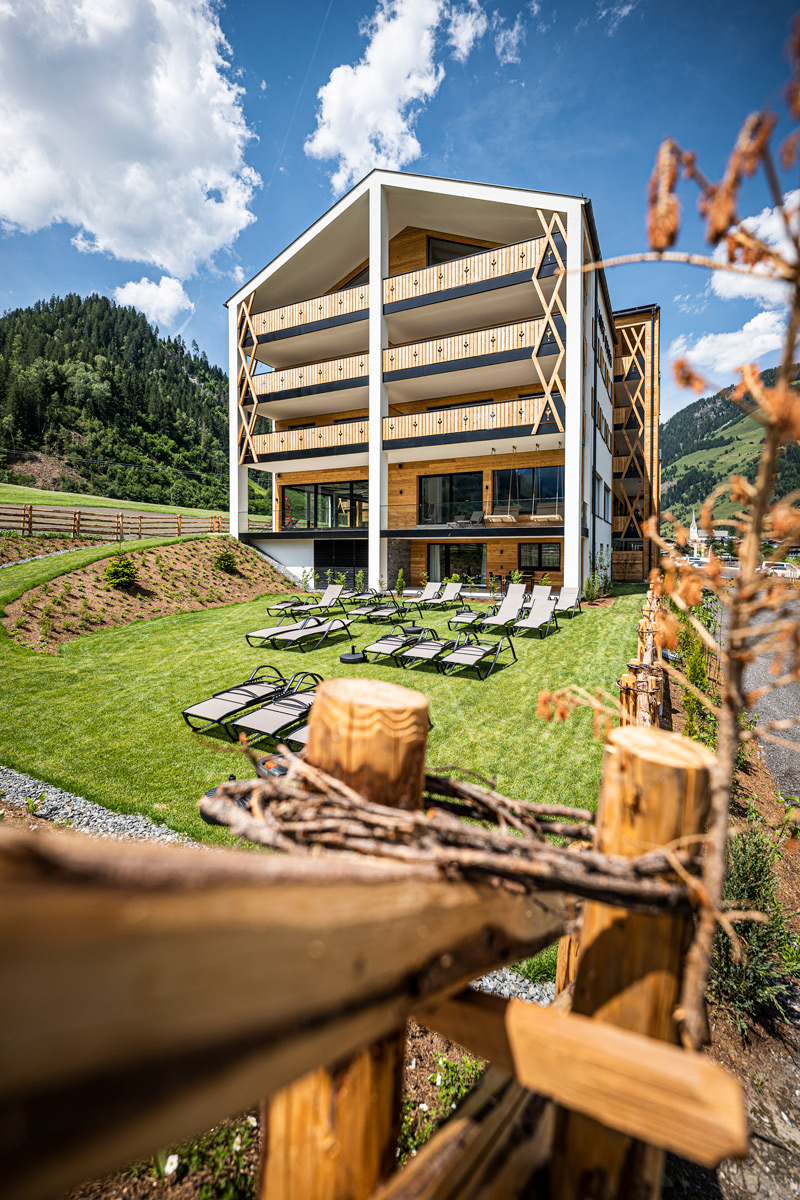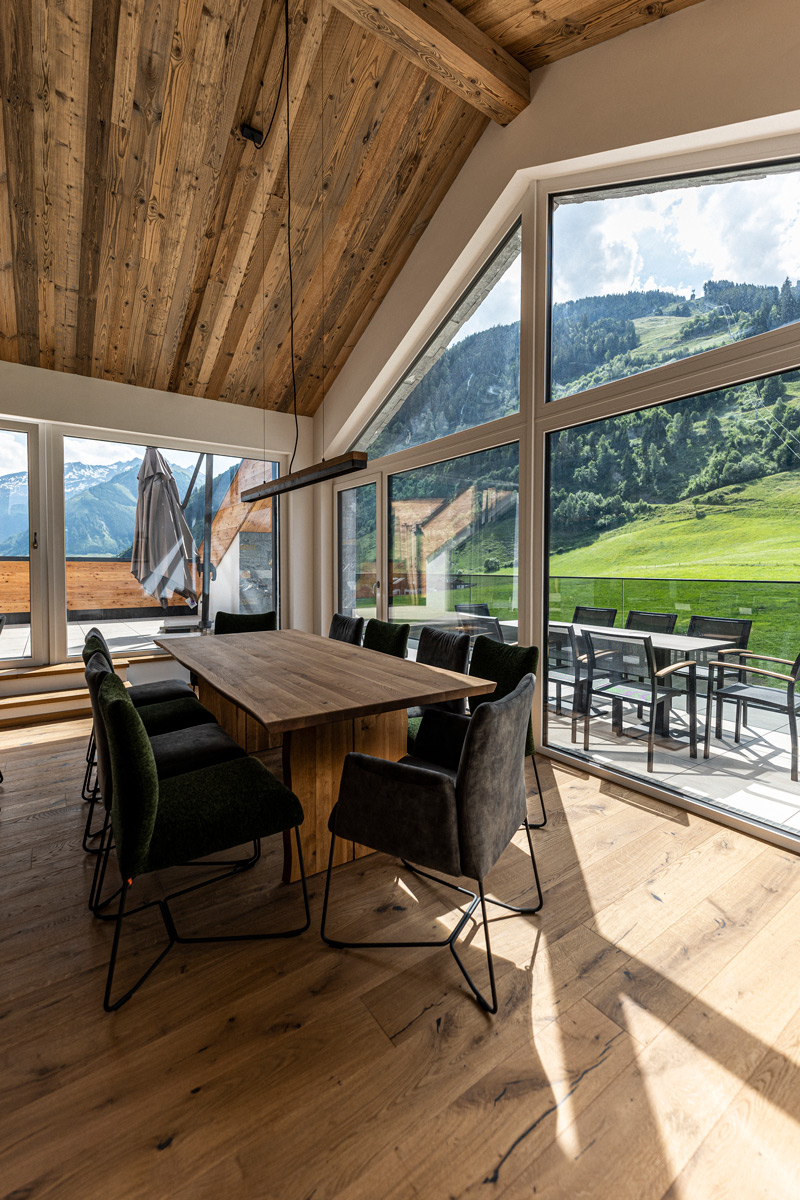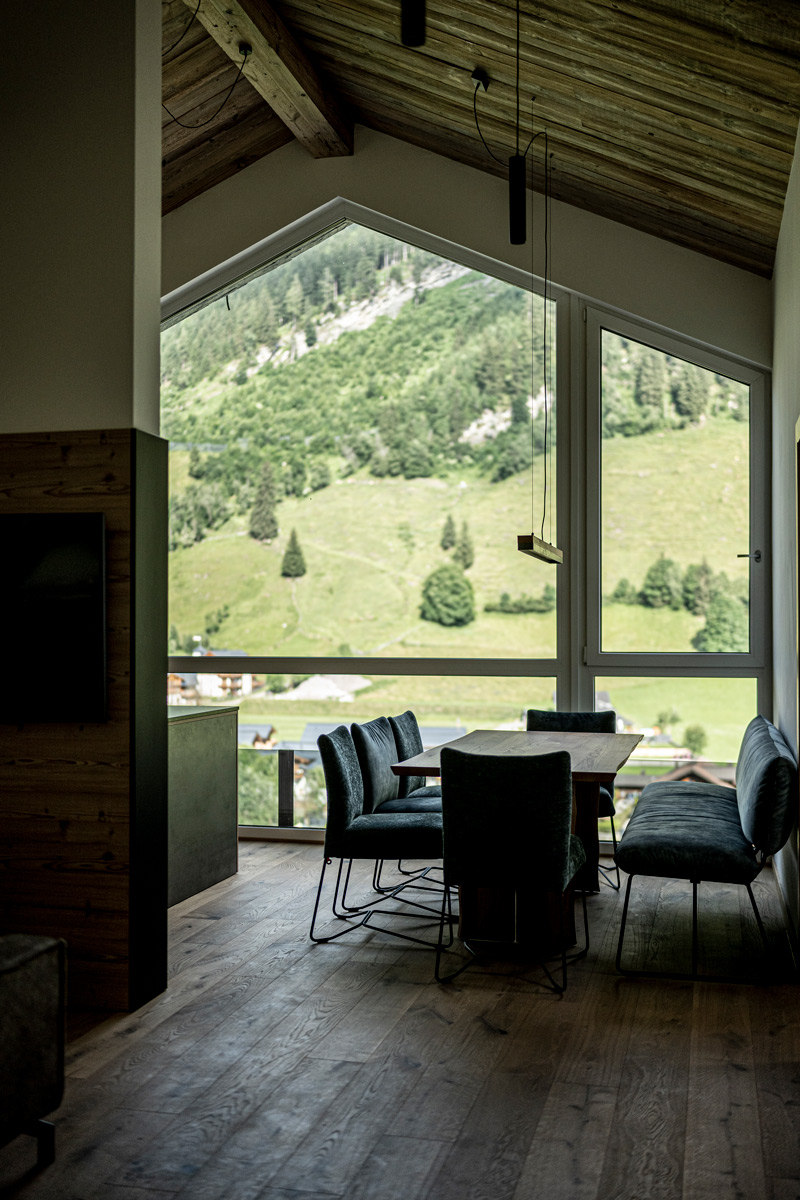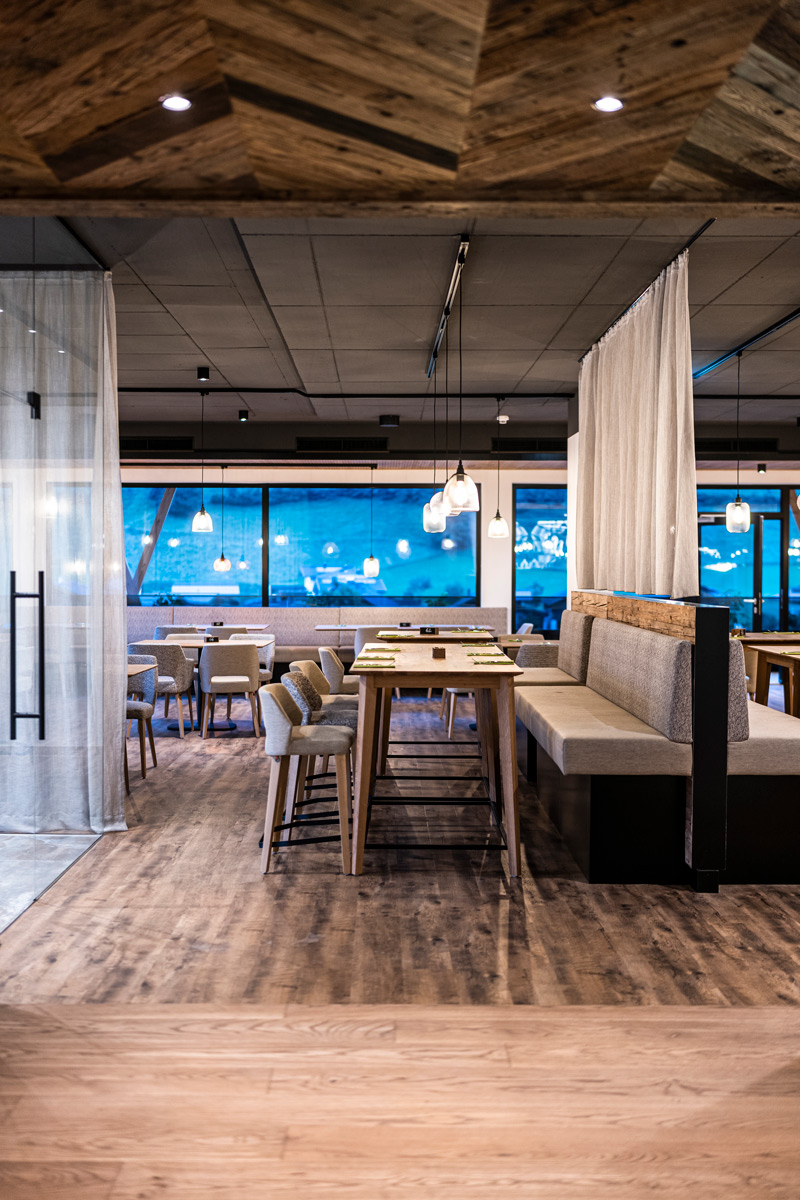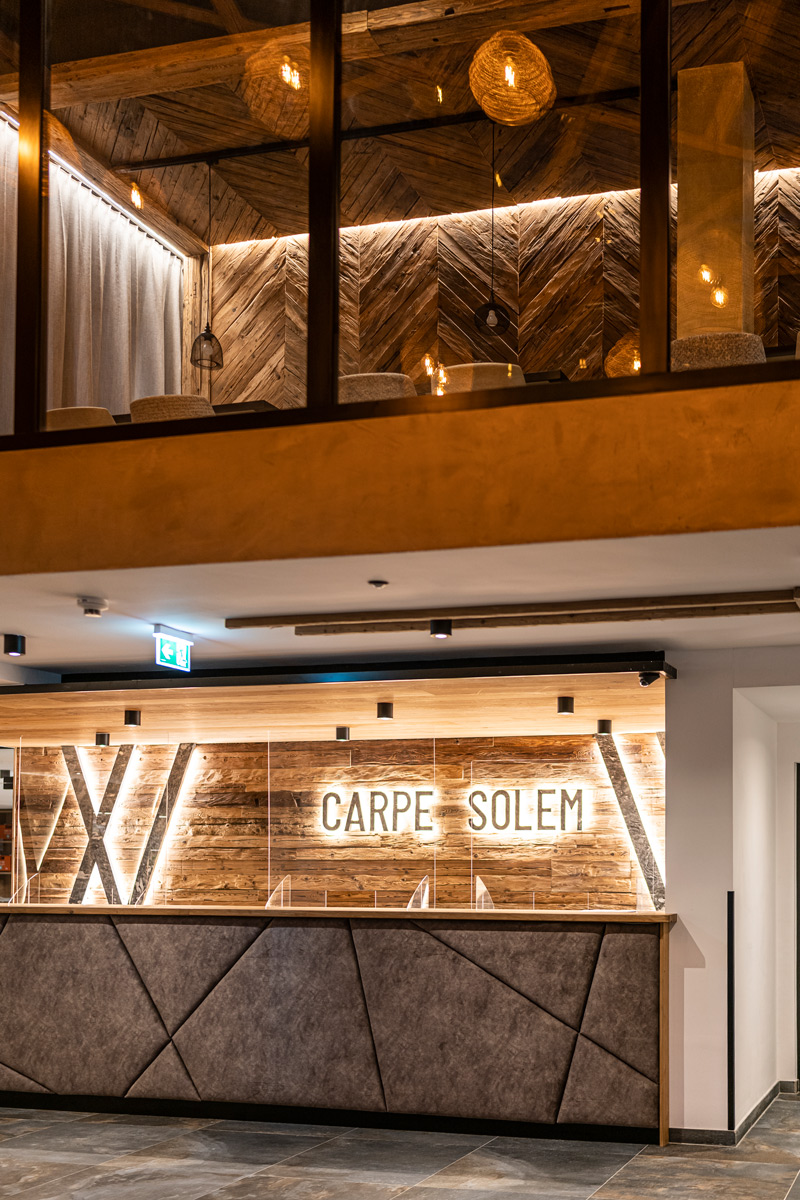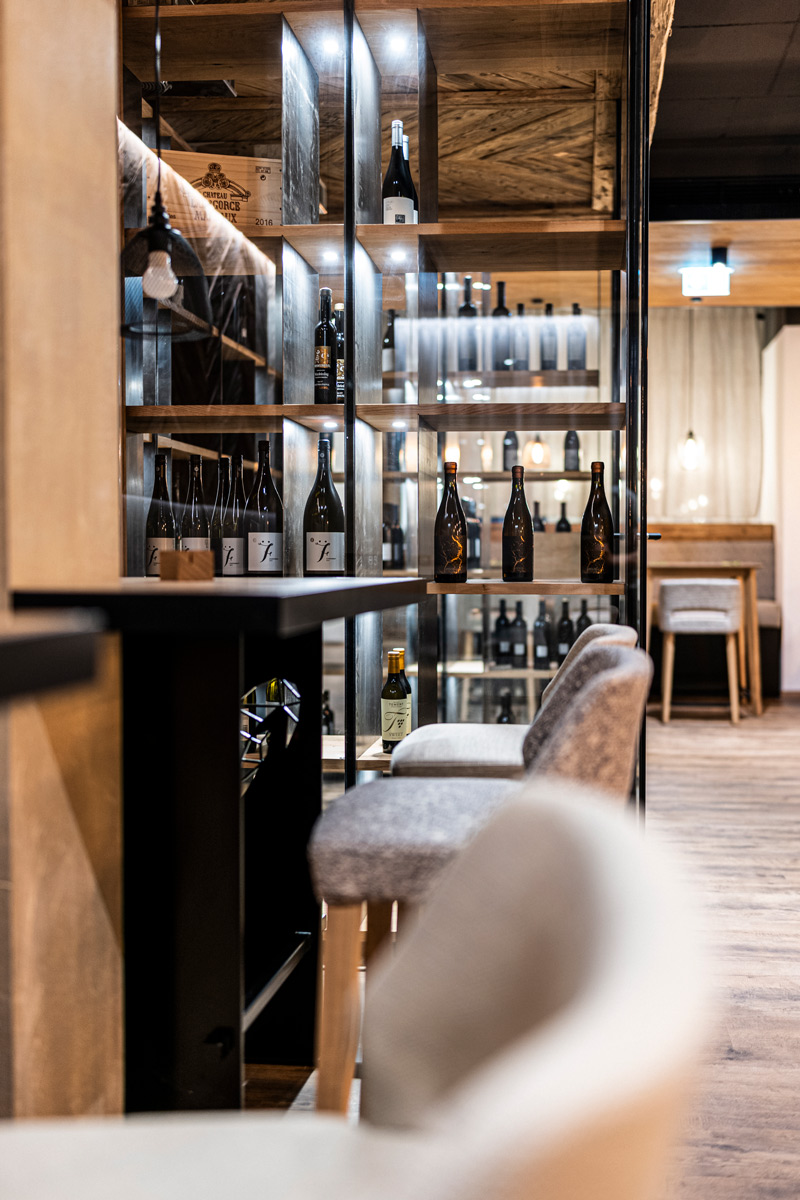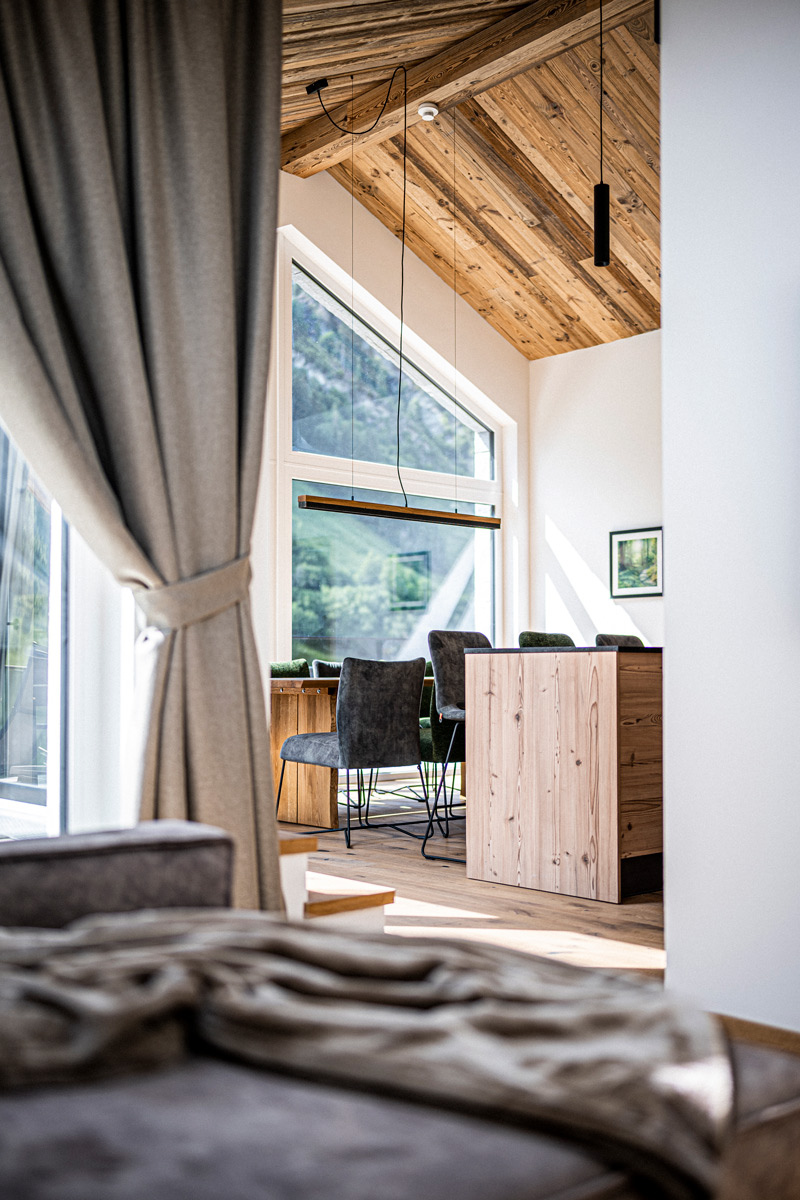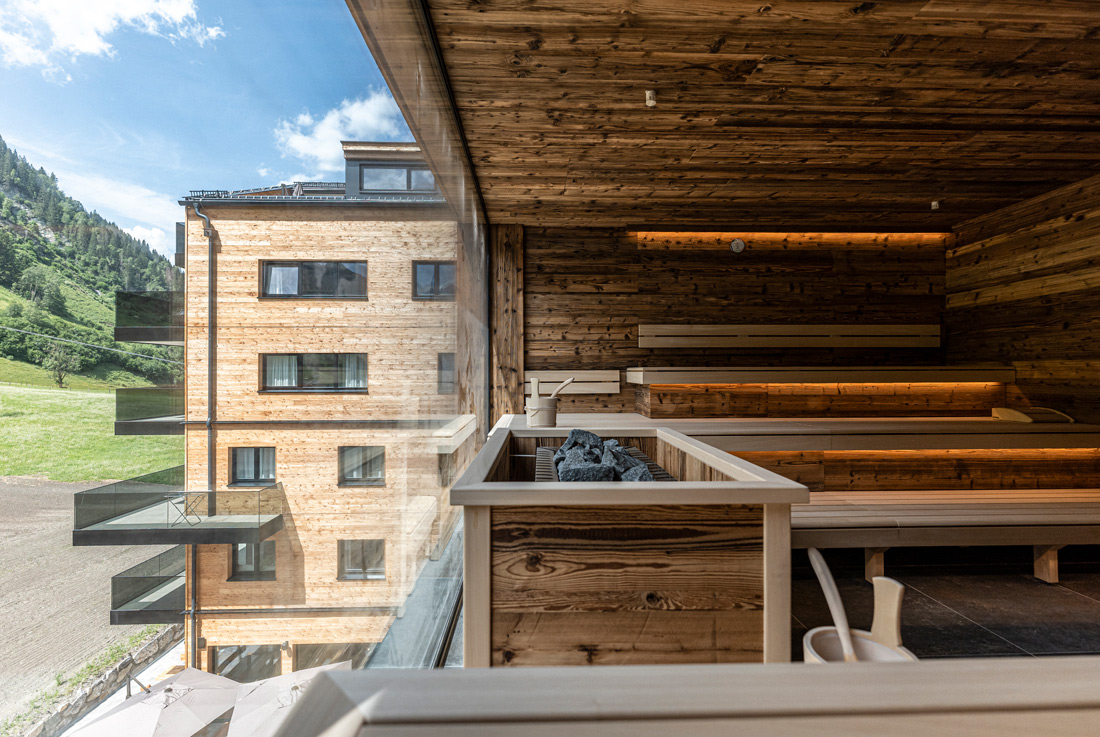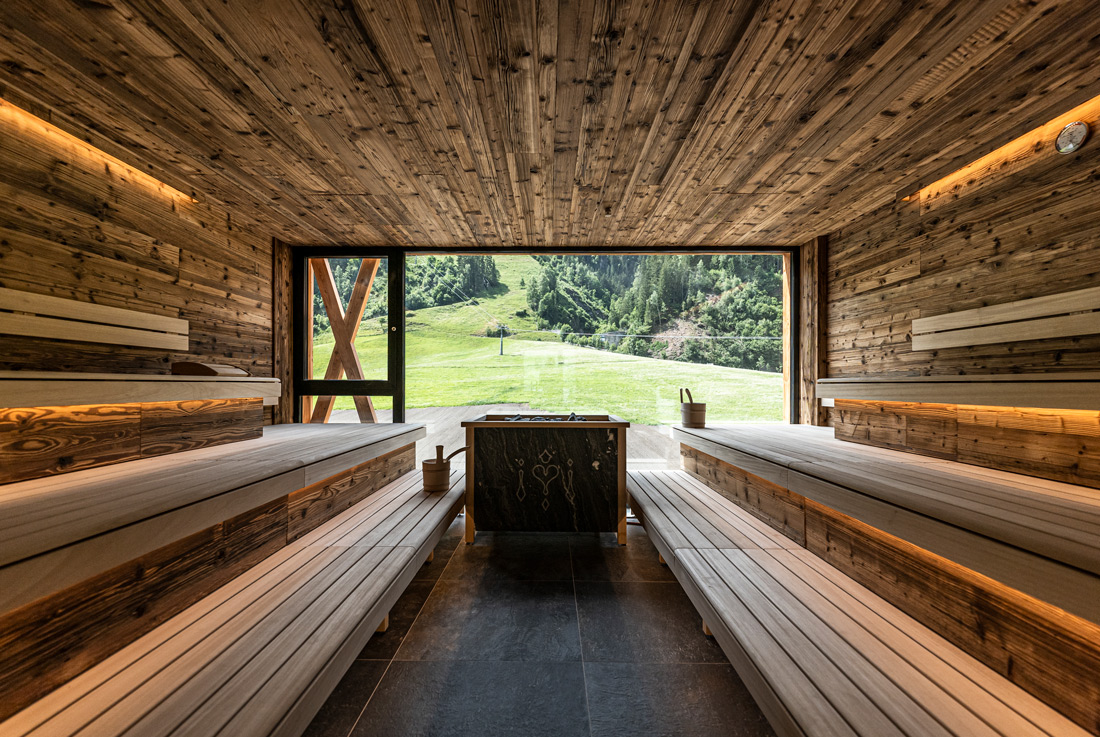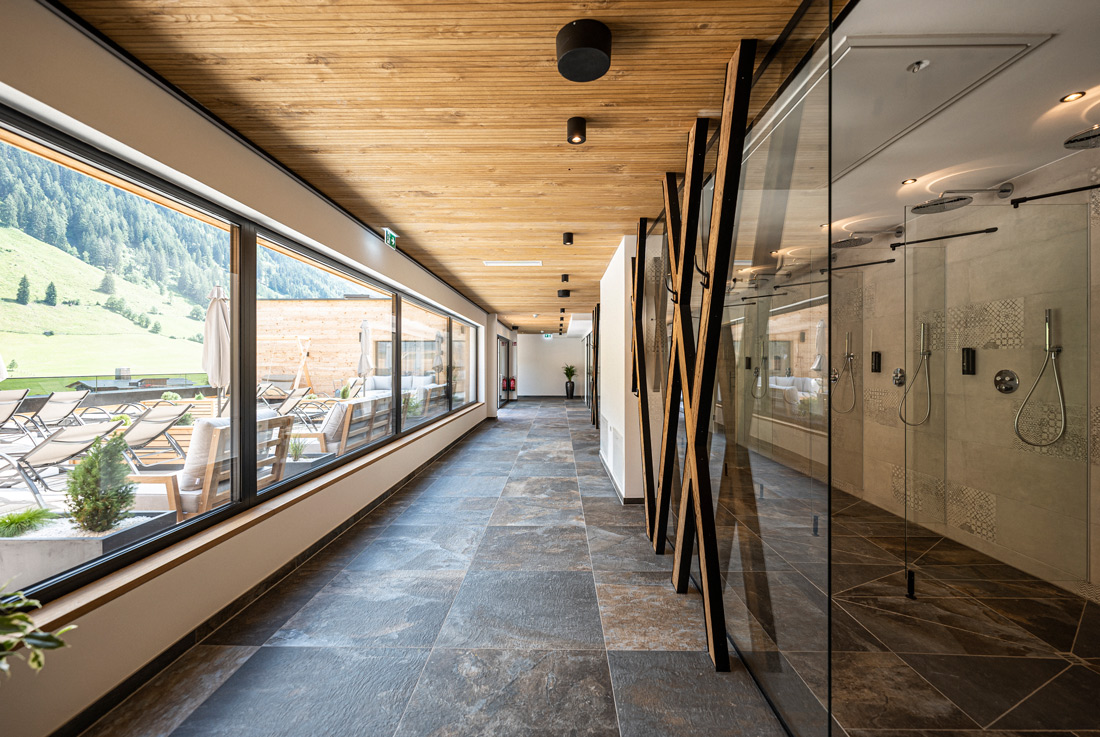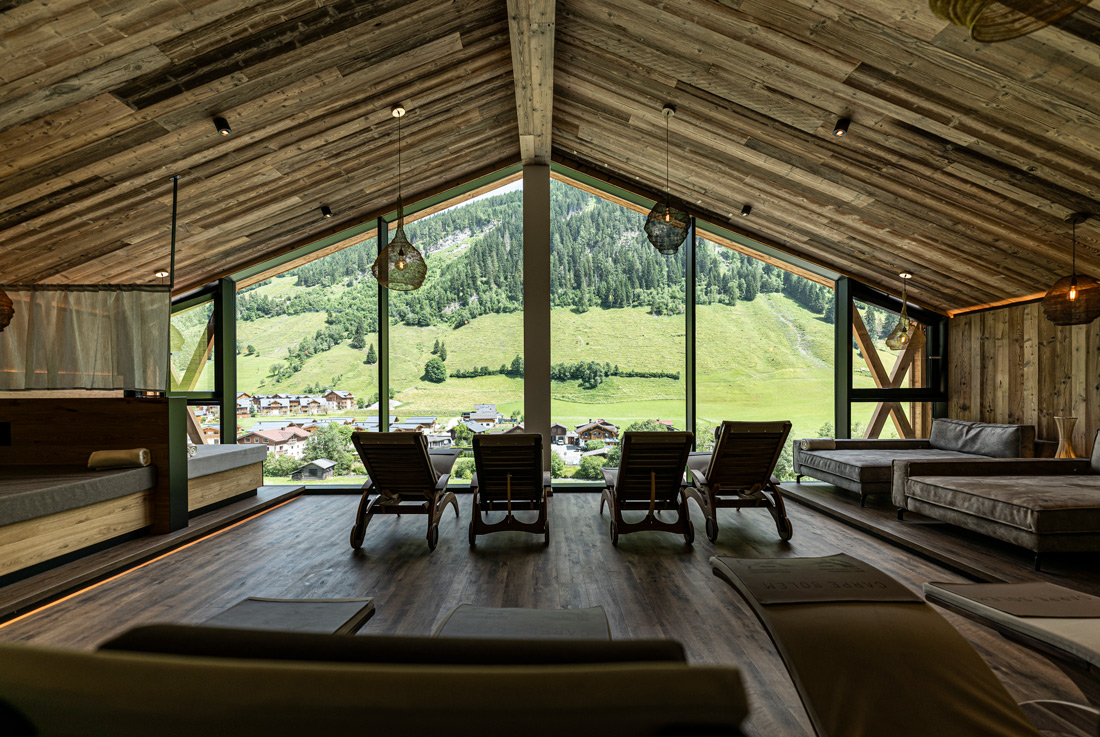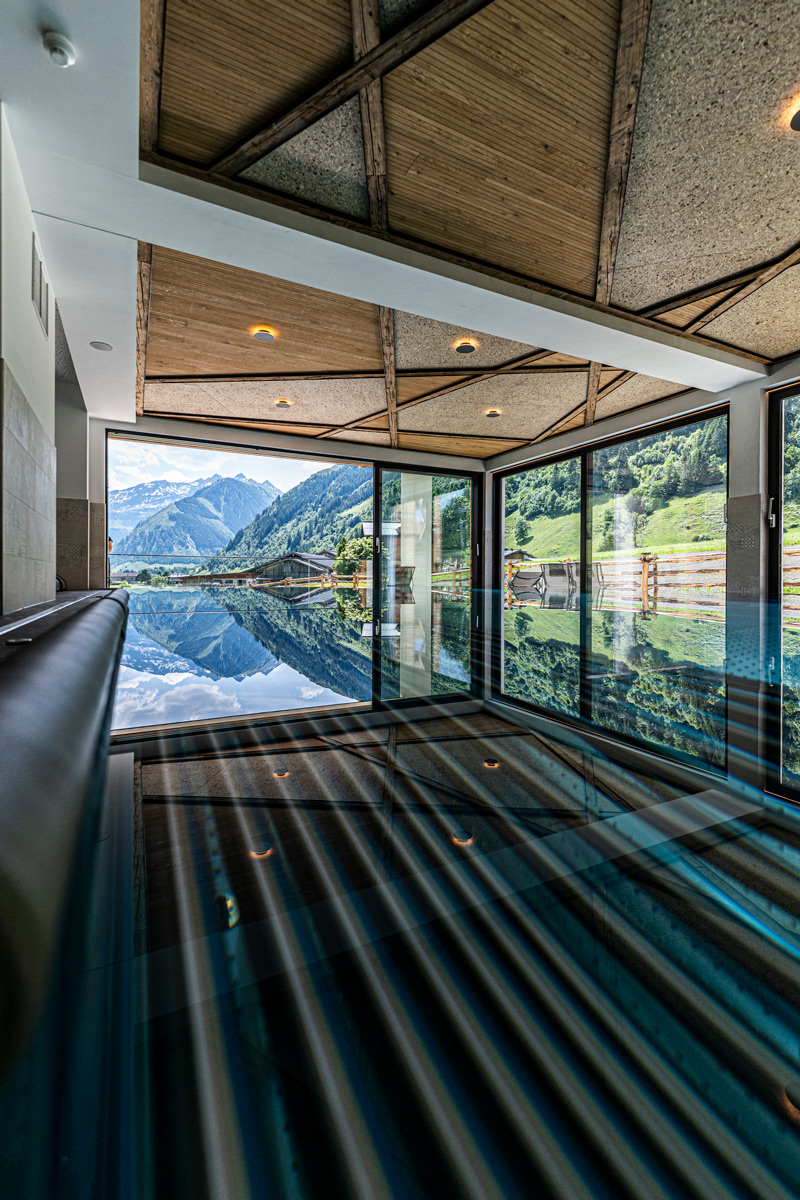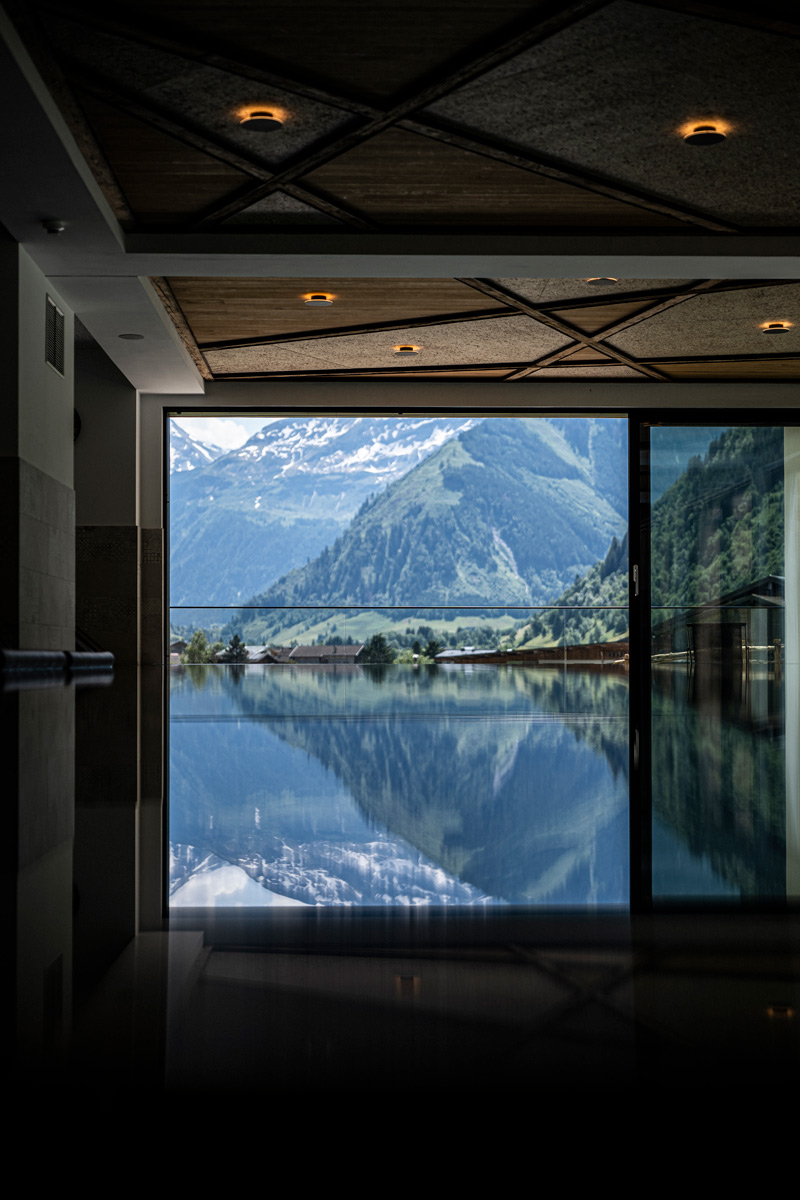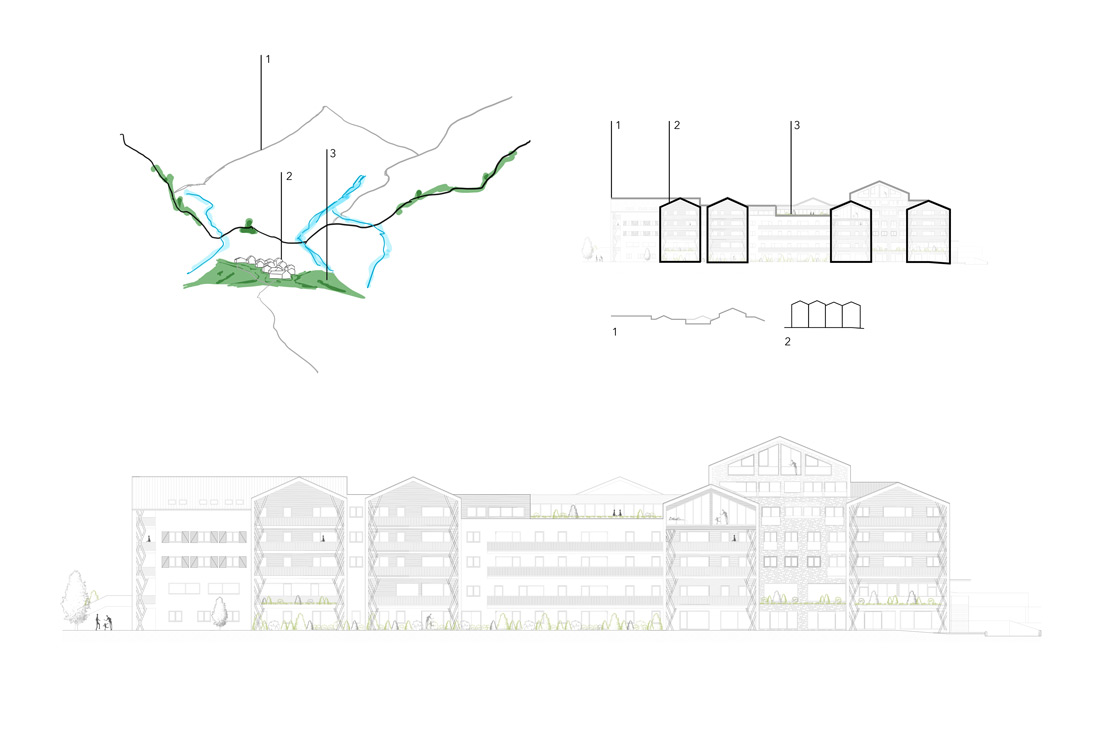 Credits
Architecture
SNOW Architektur; Mario Toferer, Thomas Krämer
Client
Private
Year of completion
2021
Location
Salzburg, Austria
Photos
Aria Sadr-Salek

Project Partners
Carpe Solem GmbH, Strabag SE
Related posts
Powered by