The house's identity is defined by an unconventional lattice of bricks situated across the first floor. The house is drawn back from the regulation boundary, so that the lattice follows this and visually fits into the row of buildings on either side of the plot. Although the idea of a brick lattice finds its origins in both the immediate environment and local vernacular architectural traditions, the use of brick as a primary artistic element is equally in harmony with current trends in world architecture. However, the unique feature of this project is the fact that the brick lattice covers only the upper floor area, with it resting on a slender steel pillar and a concrete pier that supports the balcony with a four-meter-wide corbel. The entire structure is situated upon a reinforced concrete construction and steel girders, while the brick joints are also reinforced with a steel frame. The perforated lattice structure transitions into a full brick facade brick upstairs, while the ground floor is trimmed in white. On the street side, the building is largely enclosed from its surroundings, while at the rear it opens to an inner courtyard that acts as a natural extension of the intimate space in which the family spends its free time. The house has a north-south orientation. In spite of this orientation, the interior is well-lit, thanks to the inclusion of light-permeable shims upon the east and west sides of the house, where window openings are not normally permitted. The left door from the entrance hall leads to the study, while the kitchen, dining room and living room are accessed from the right. The upstairs is reserved for bedrooms for parents and children. The parents' bedroom faces the street and has an exit to the balcony, which is partially lined by the brick lattice. The children's rooms face the garden, and are flexibly designed so that they can form a single space or be divided into three completely separate rooms as needed. The interior is dominated by bright, neutral tones, with details including features such as glass paneling in place of balustrades.The family home in Telep is characterized by a blend of traditional and contemporary architecture, with a functionally flexible spatial organization designed to suit investors' needs.
What makes this project one-of-a-kind?
The unusual membrane-like facade defines the identity of the house, subtly harking back to vernacular architecture traditions, and through this alluding to the surrounding environment.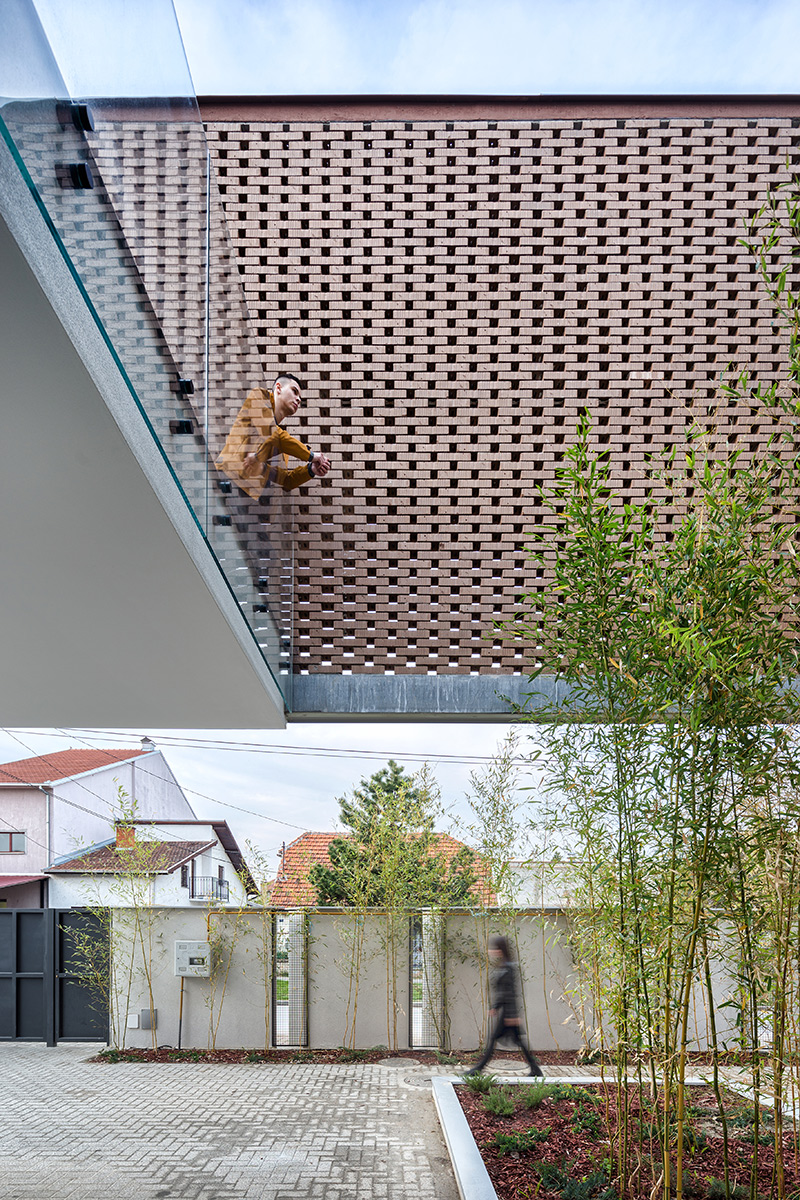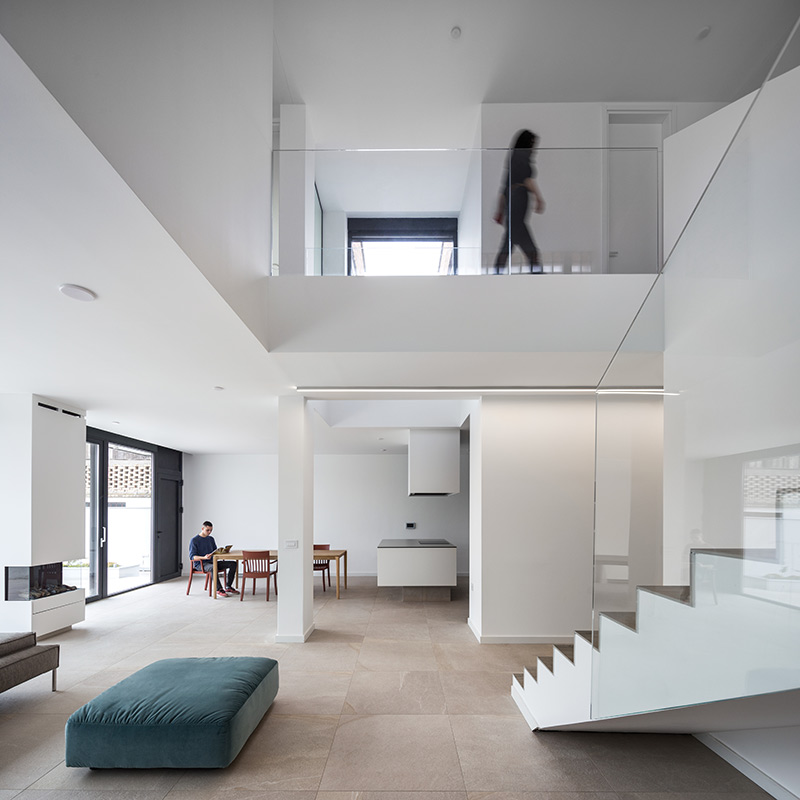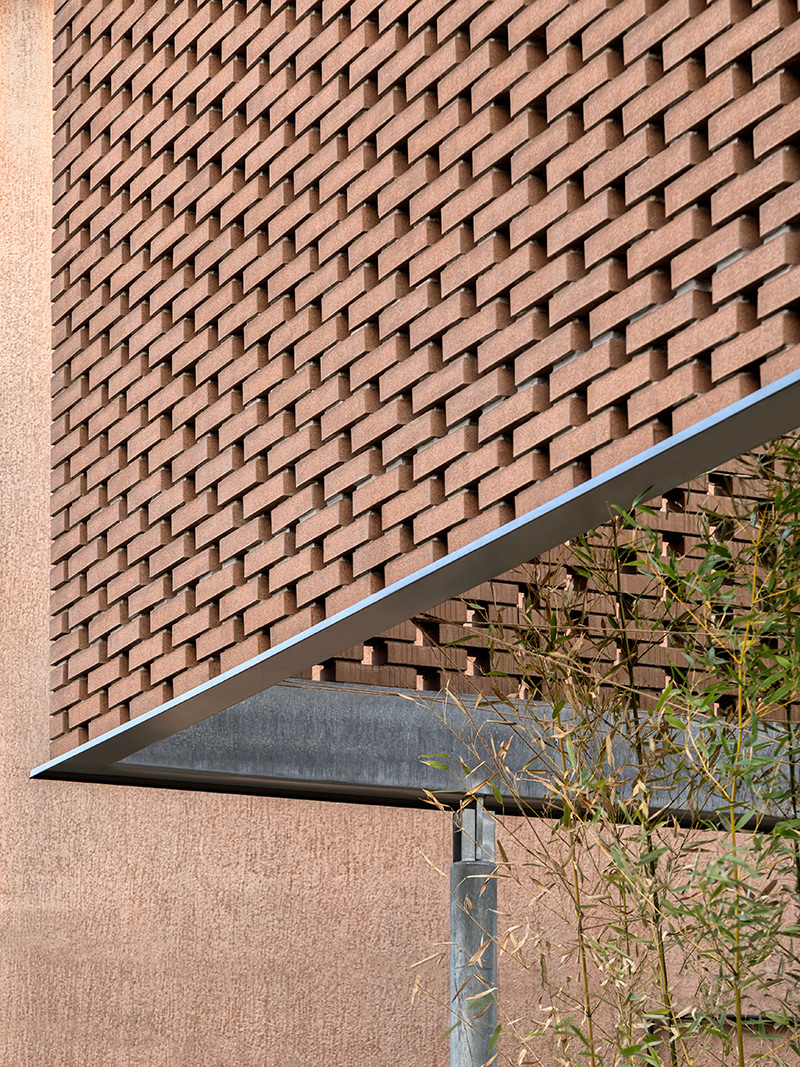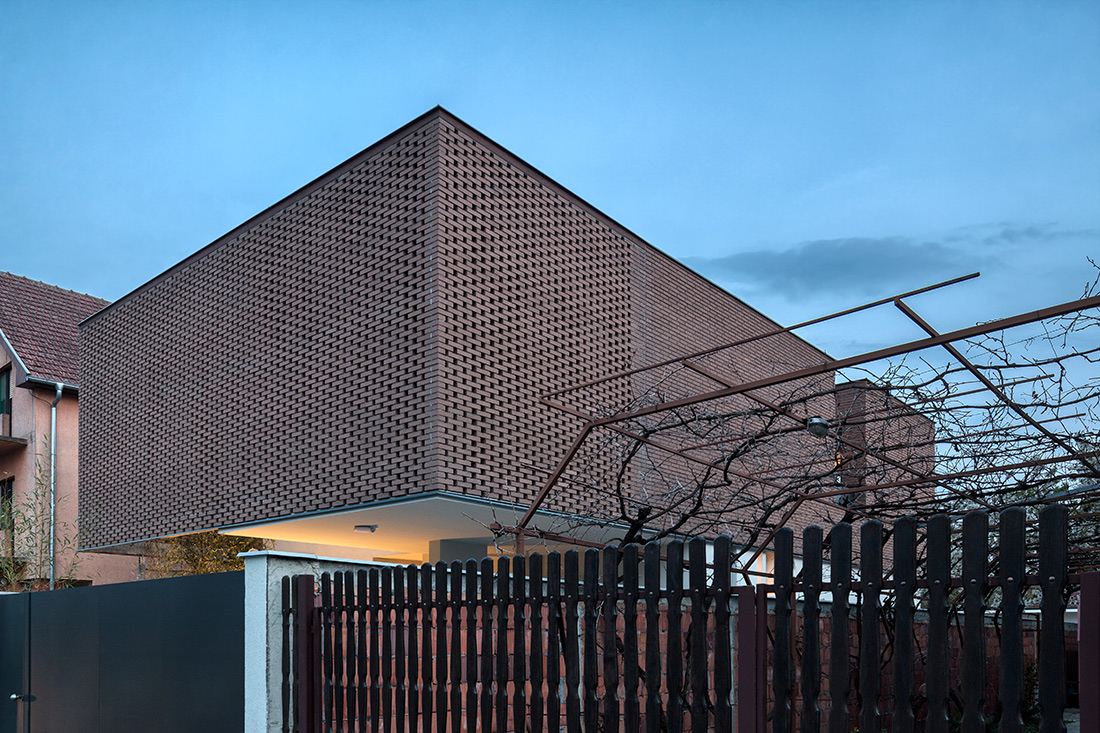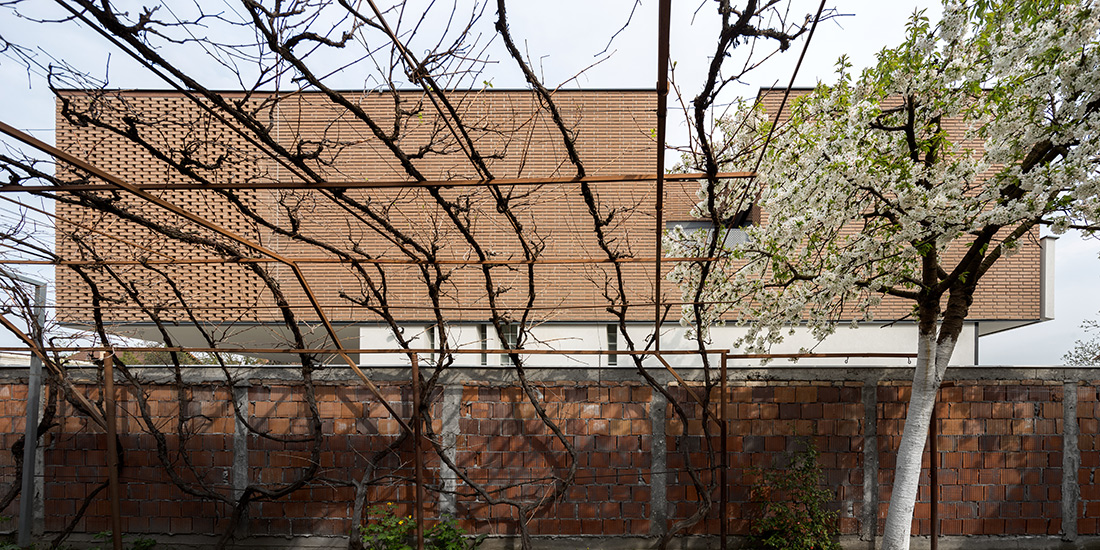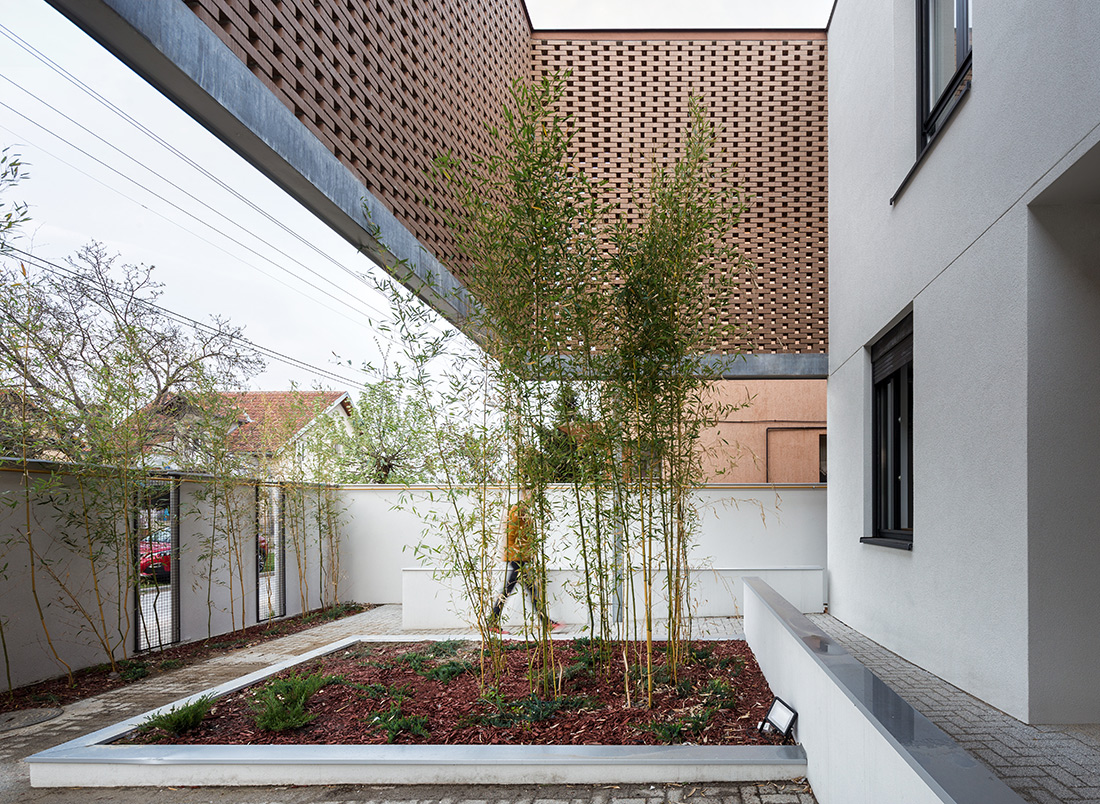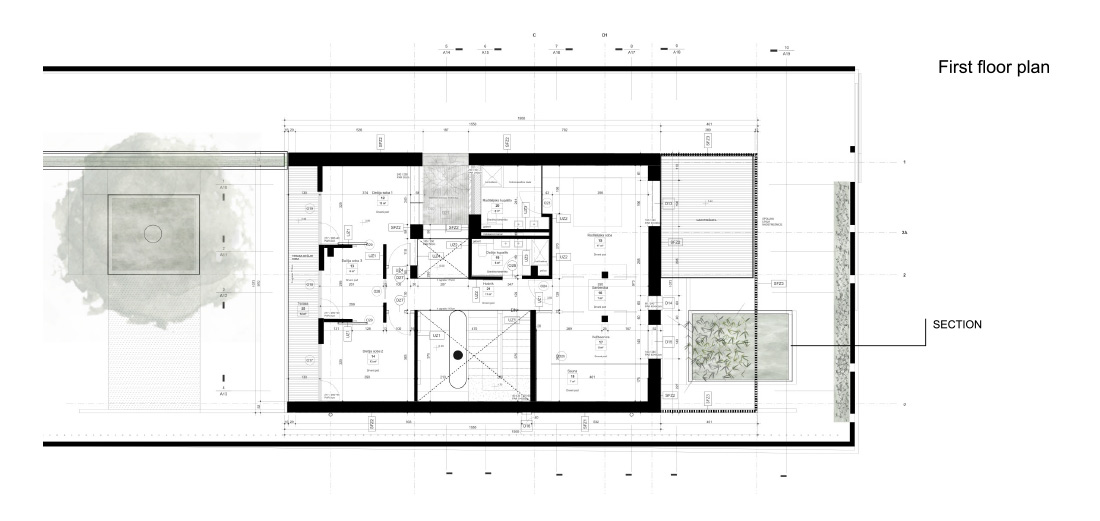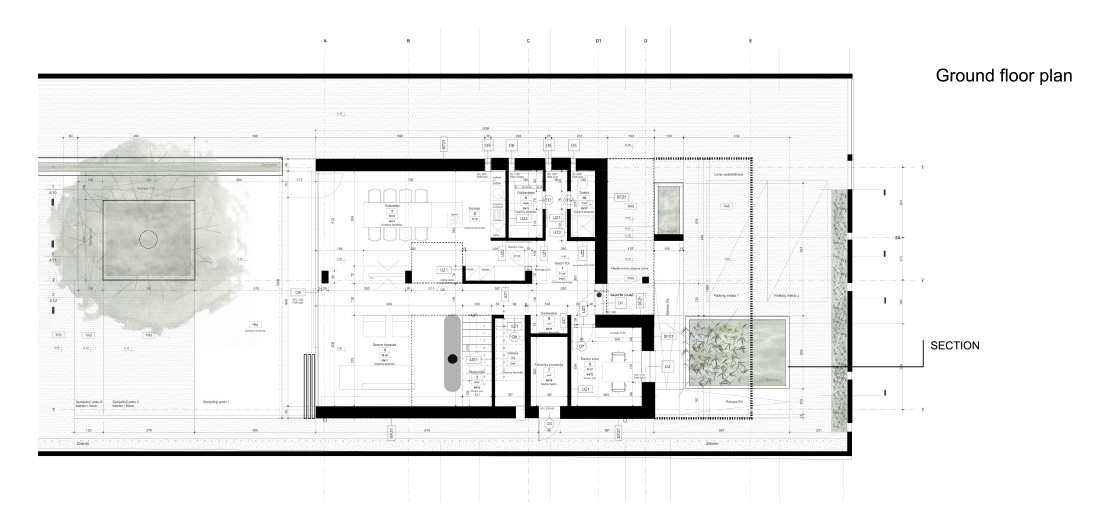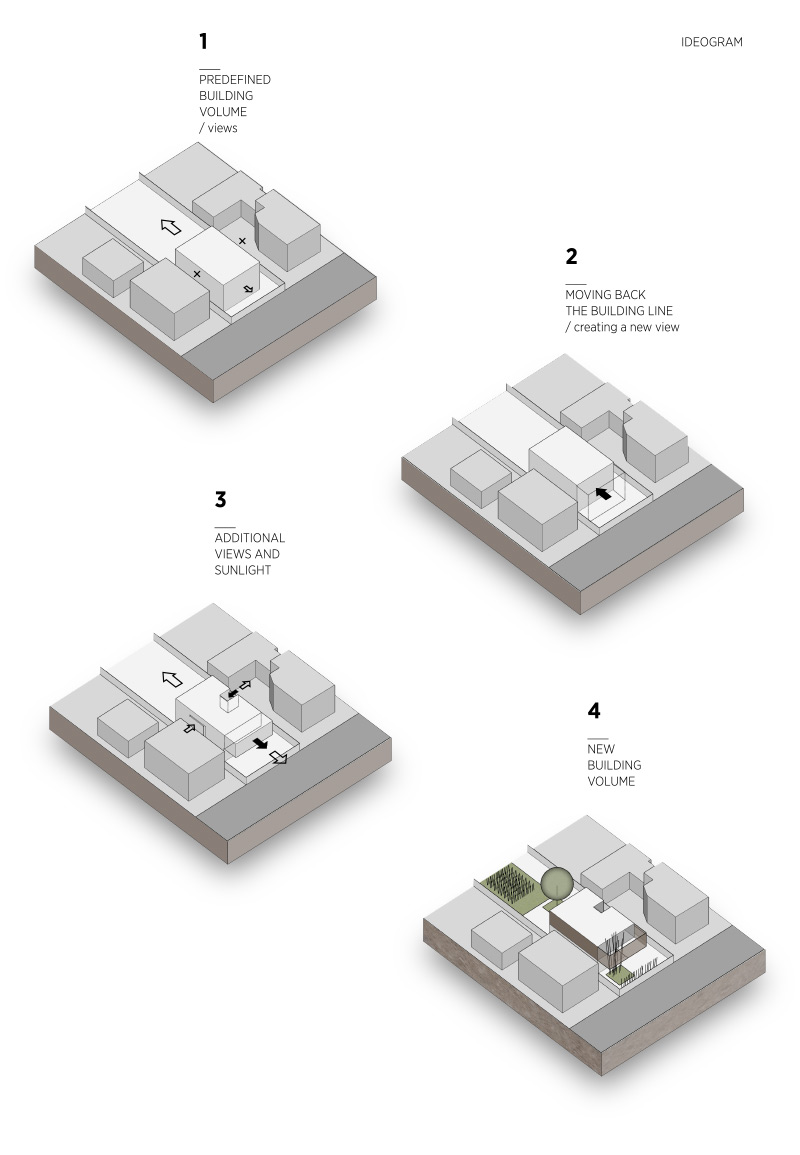 Credits
Architecture
a2arhitektura; Dijana Adzemovic Andjelkovic, Vladimir Andjelkovic, Aleksandar Bogojevic
Client
Private
Year of completion
2018/2019
Location
Novi Sad, Serbia
Total area
295 m2
Site area
1315 m2
Photos
Relja Ivanic
Project Partners
Related posts
Powered by