Right from the start, the design process was shaped by the search for the adequate answer to the speed and complexity of the contemporary social developments.House Schmieder in Fraxern is completely built in monolithic concrete. The 8×8 meter cube stands separated on a slightly inclined meadow interspersed with cherry trees and is accessed from a small road via a filigree steel bridge. Cooking, living and sleeping areas are spread over three floors and connected by an open staircase. Exposed concrete, raw steel and silver fir are the only materials to find. The external walls are made of 50cm thick isolating concrete. All surfaces are untreated. Any floor construction was waived, the concrete surface was only polished. The construction gave the opportunity to activate the concrete core with a solar heating system, only supported by a centrally located wood stove.
What makes this project one-of-a-kind?
The project fundamentally questioned the conventional. From the spatial structure and the handling of the location through the construction method to the technology concept, all design-relevant factors for disposition were reinterpreted and consistently implemented.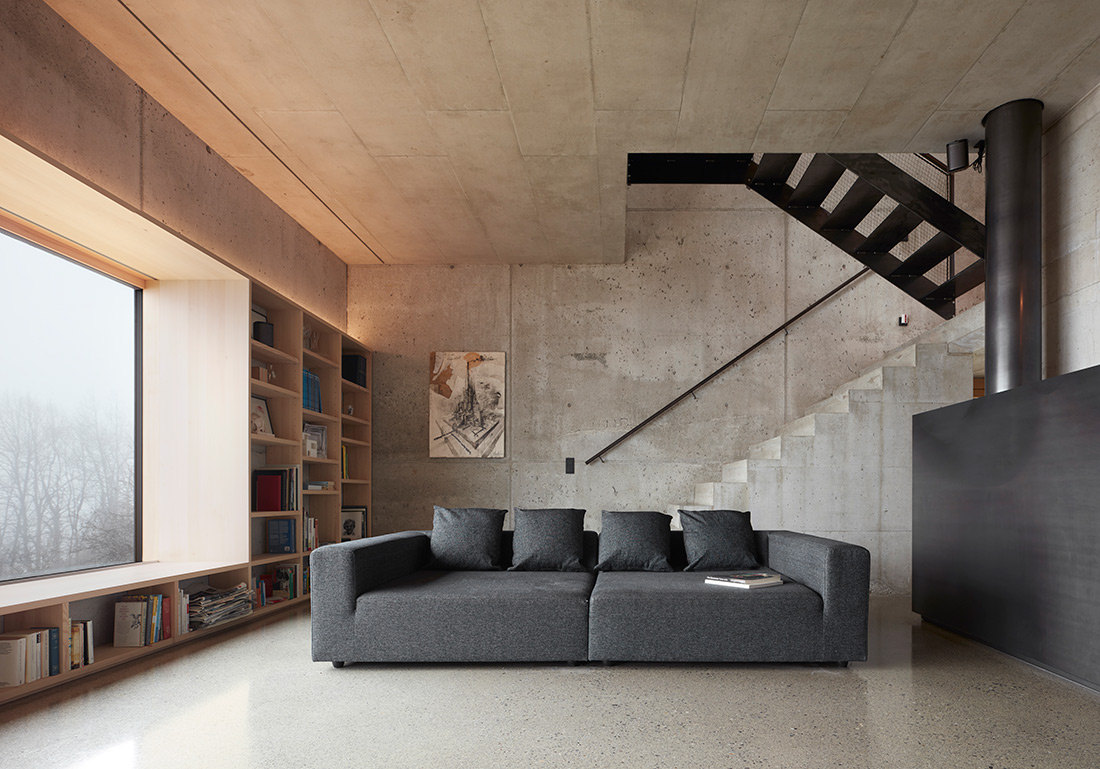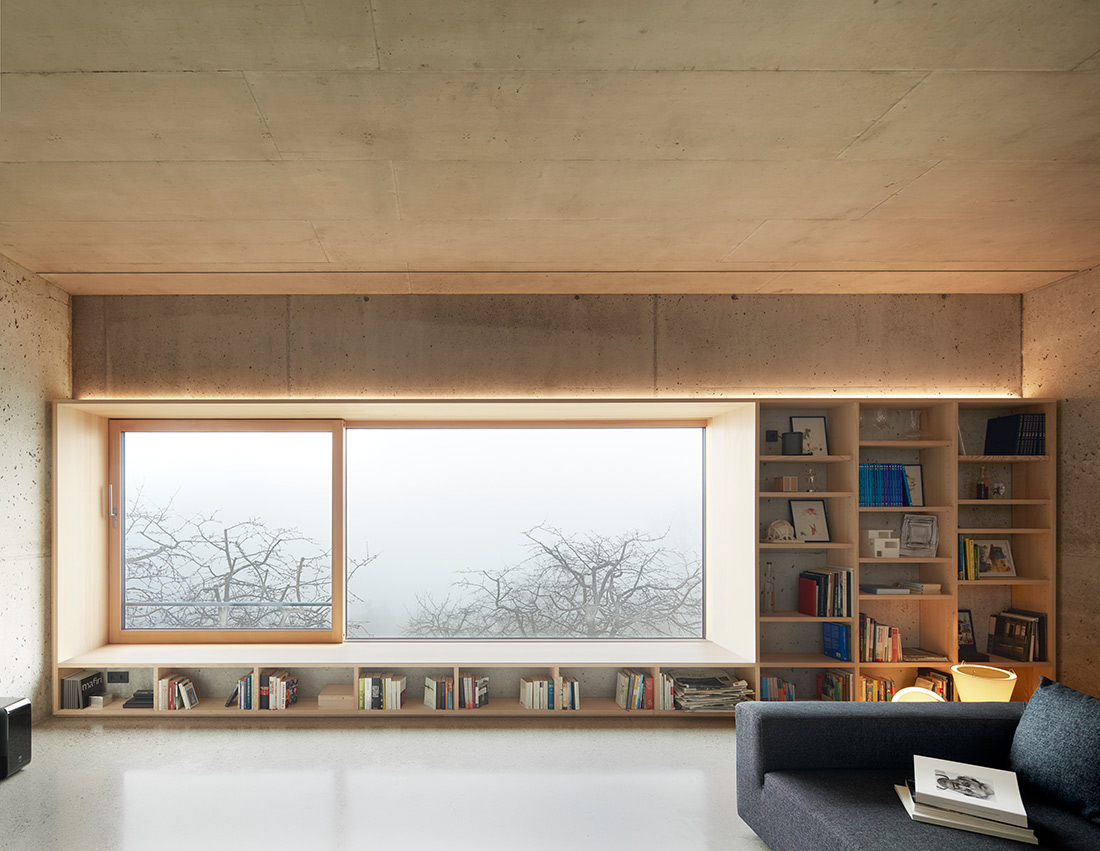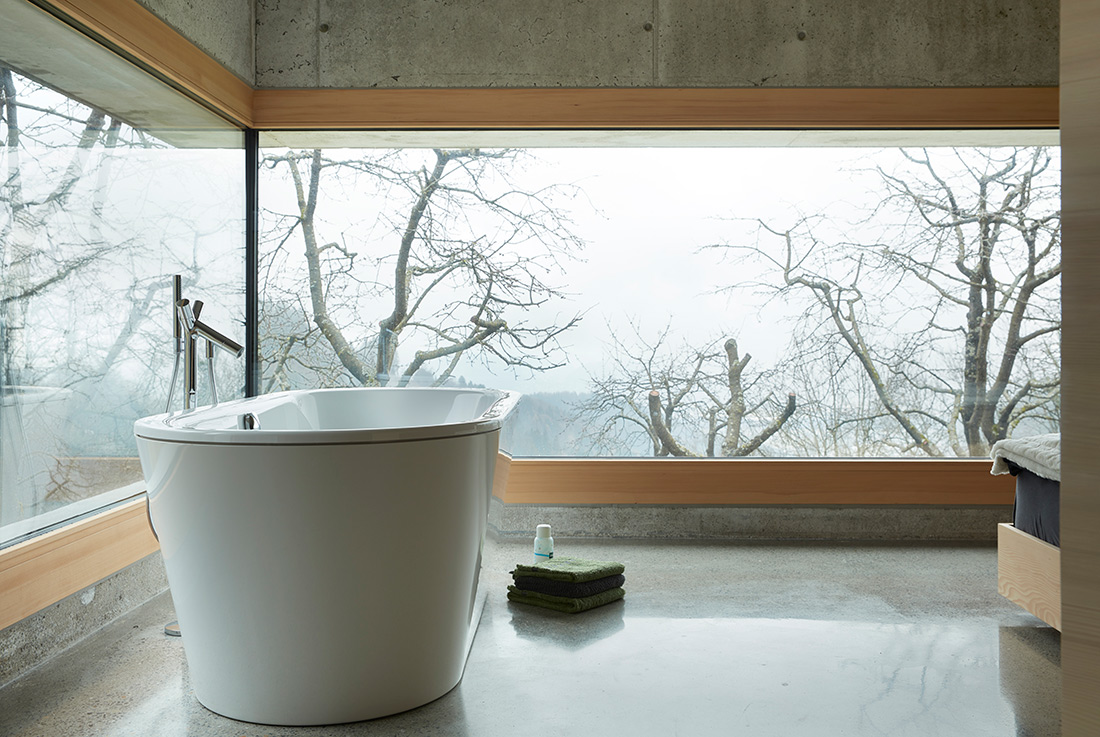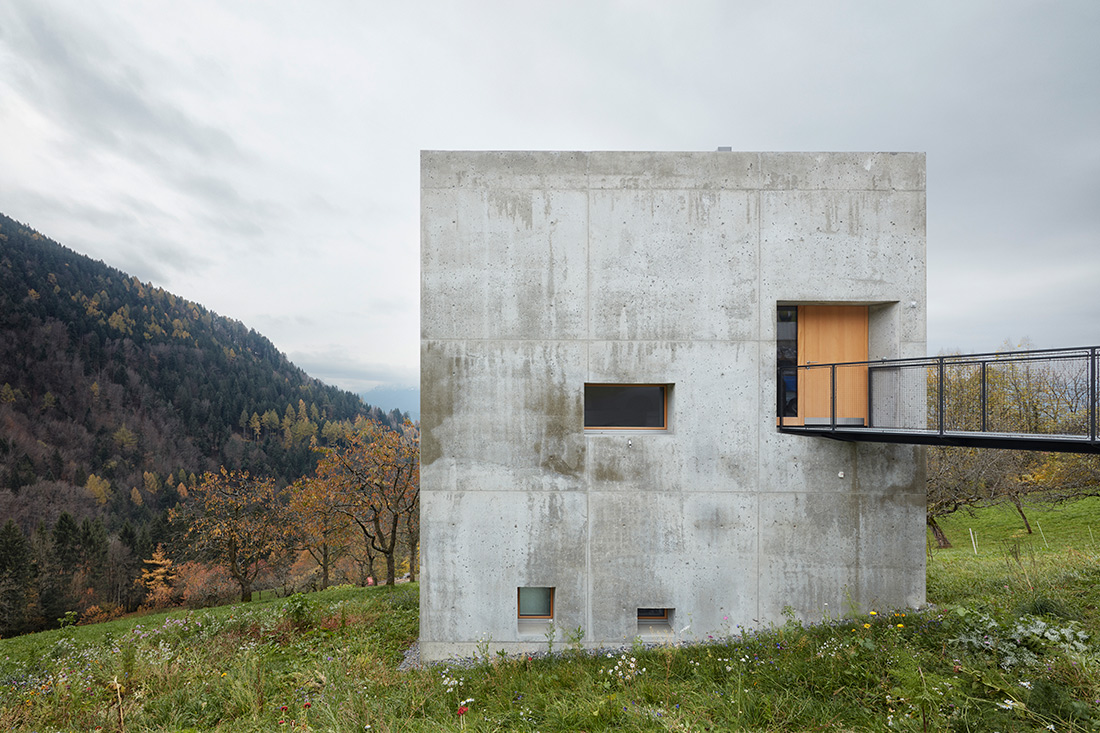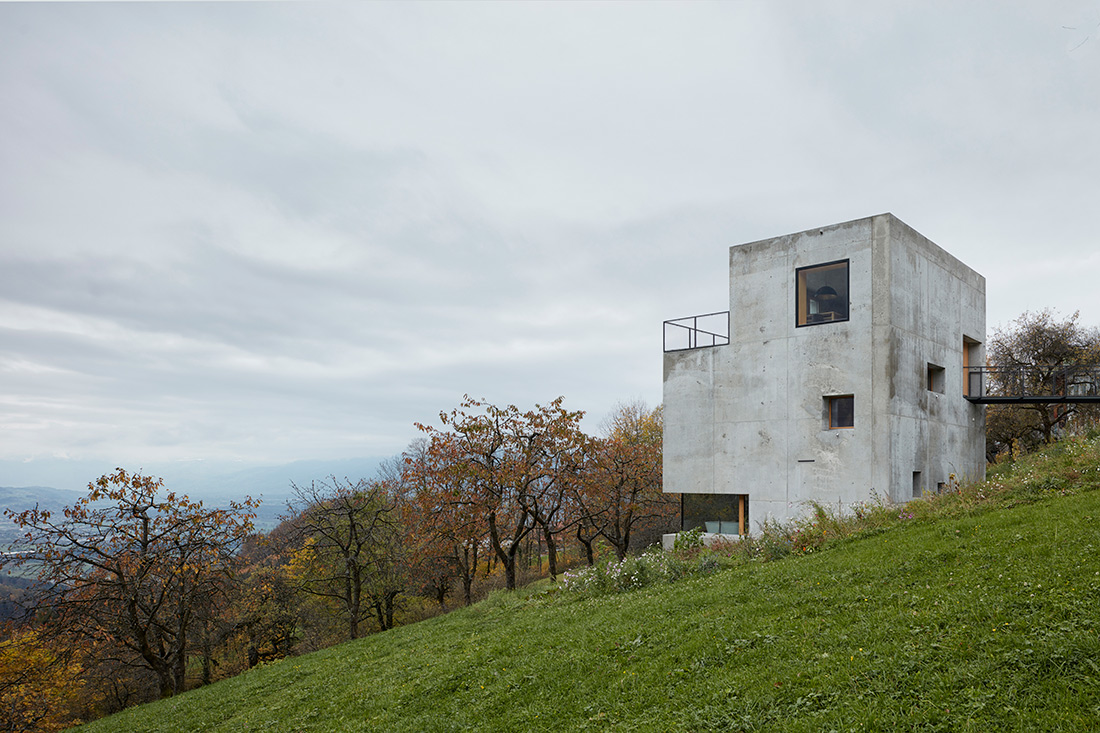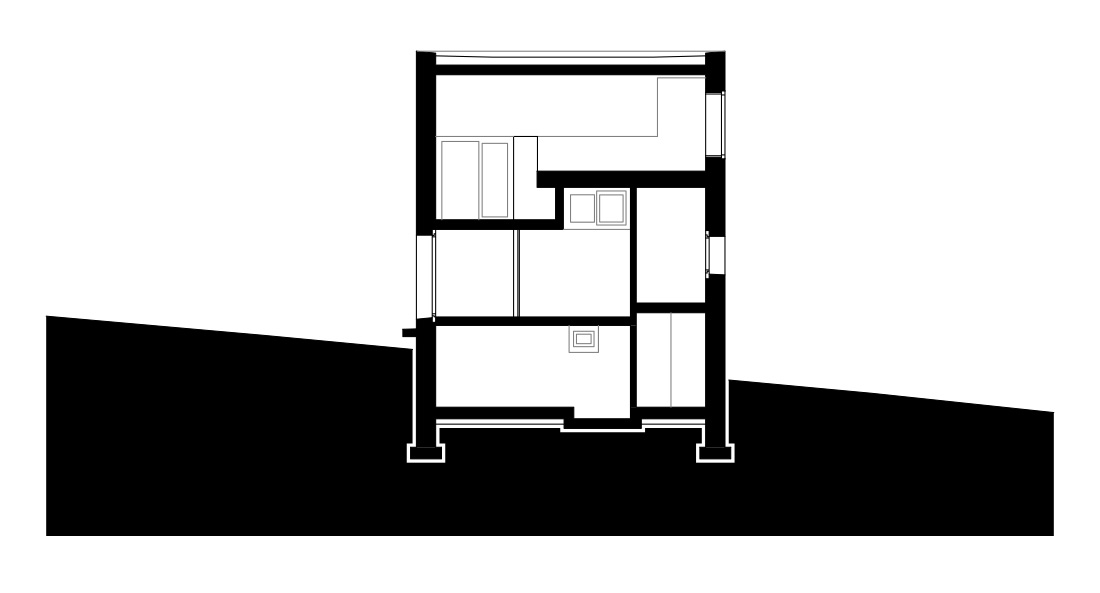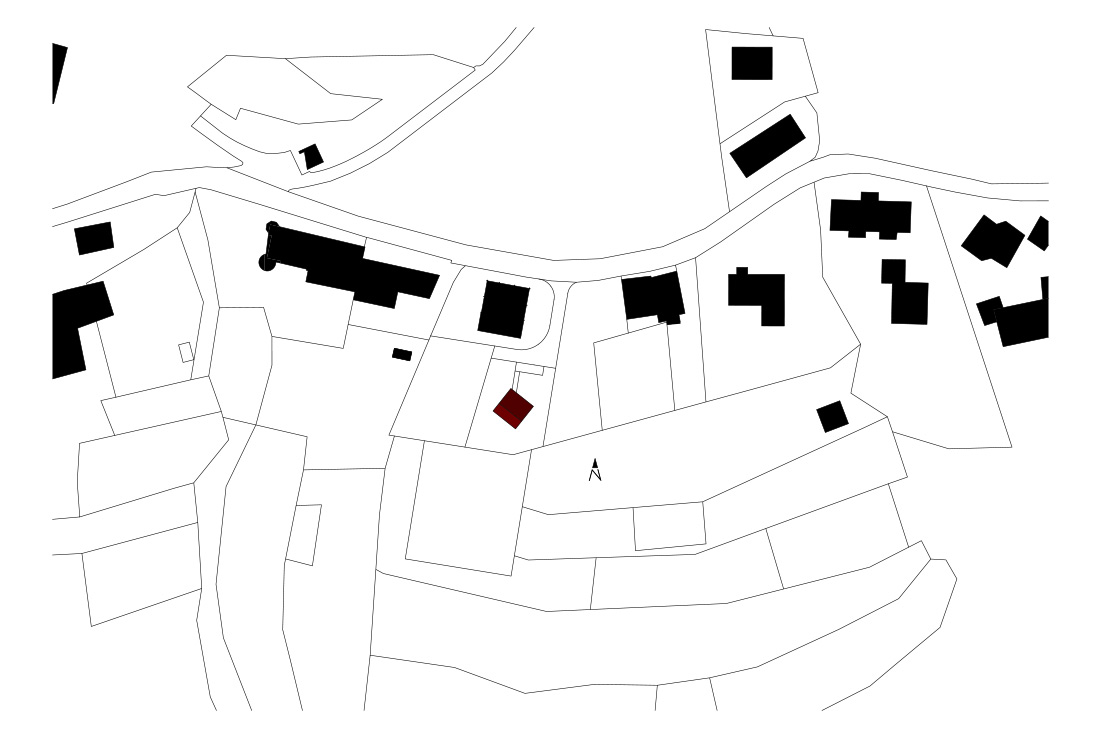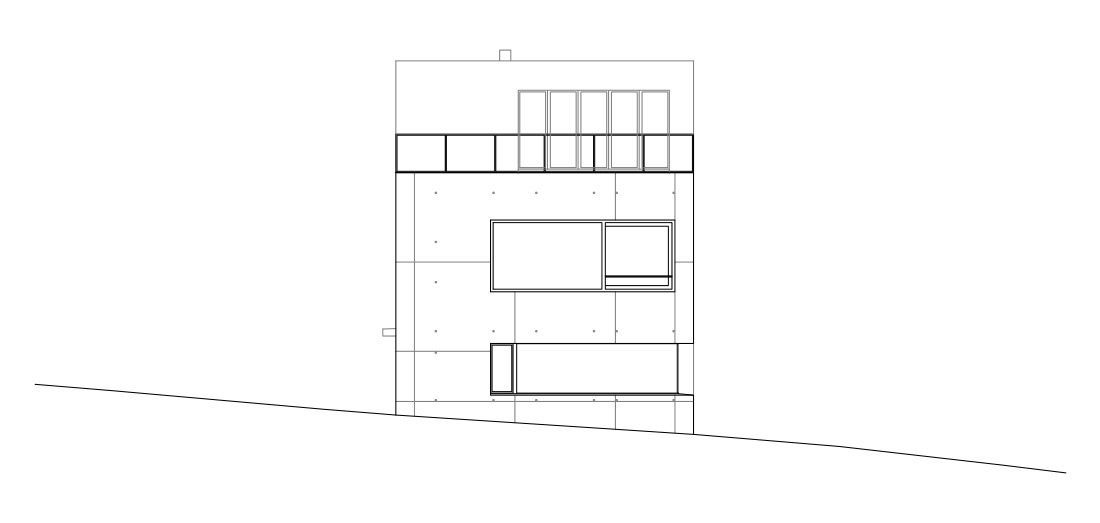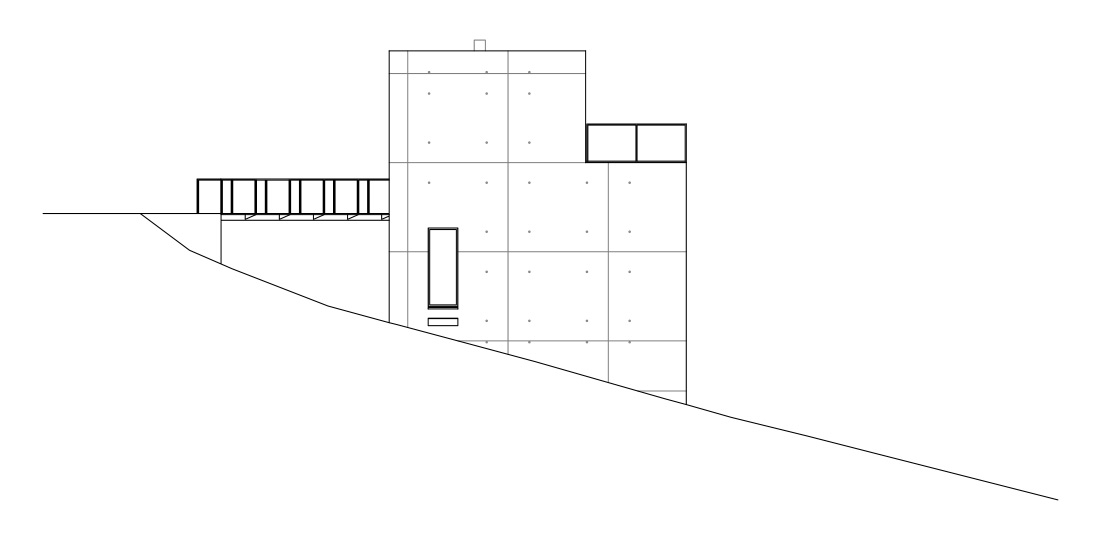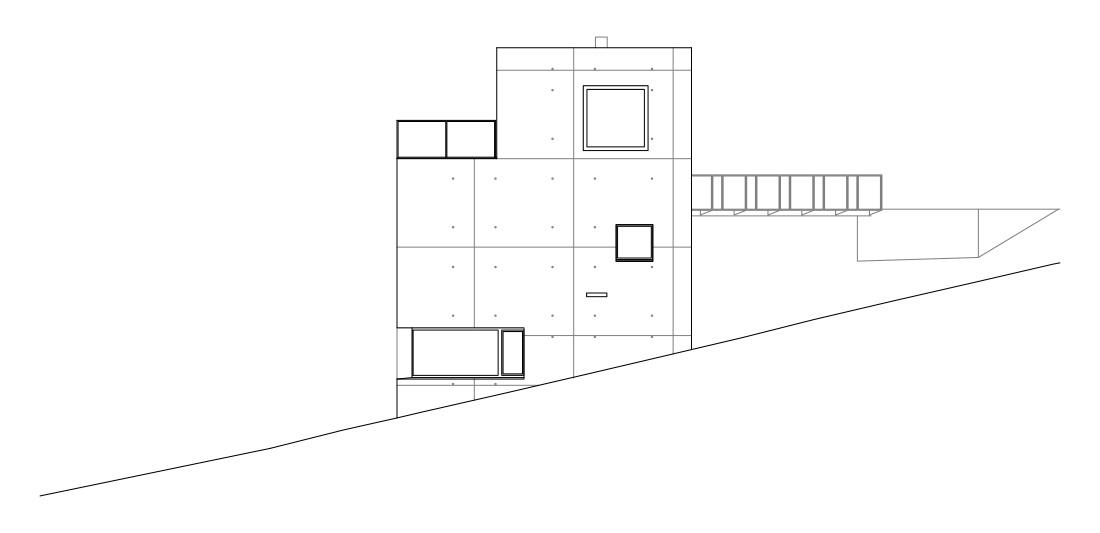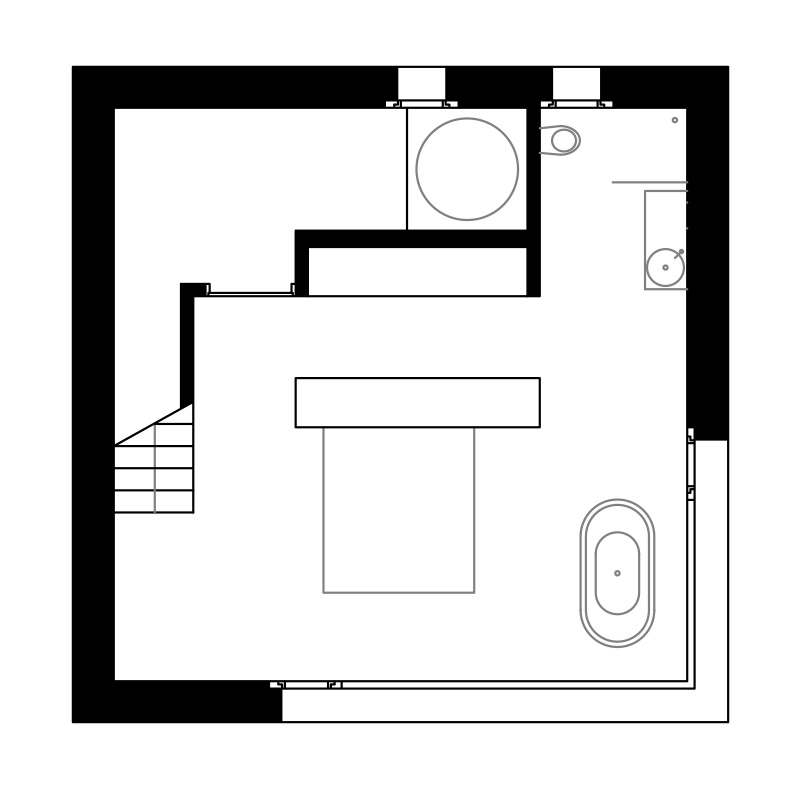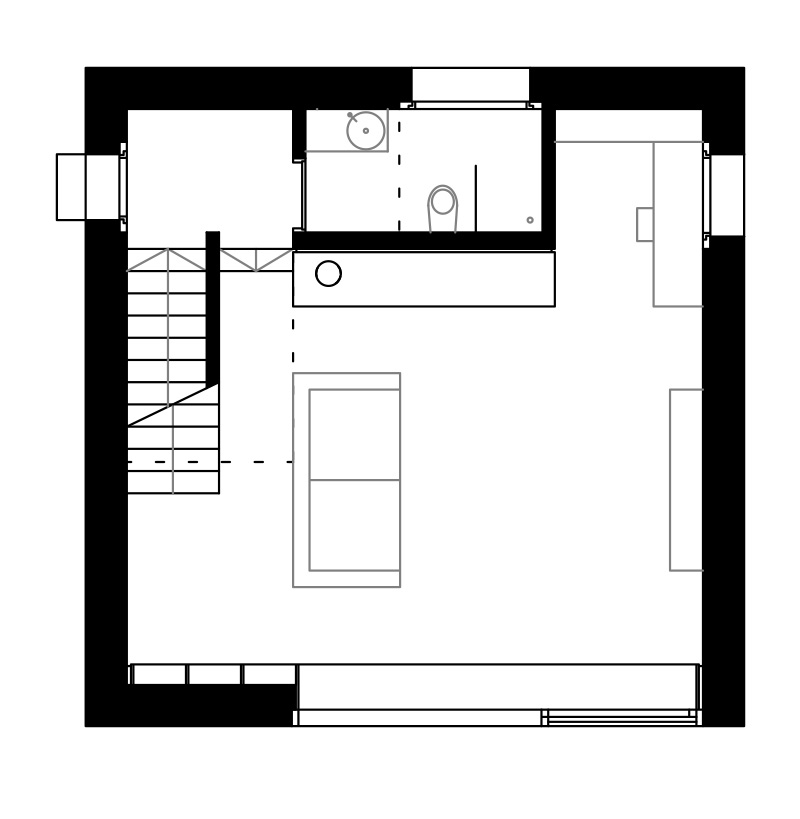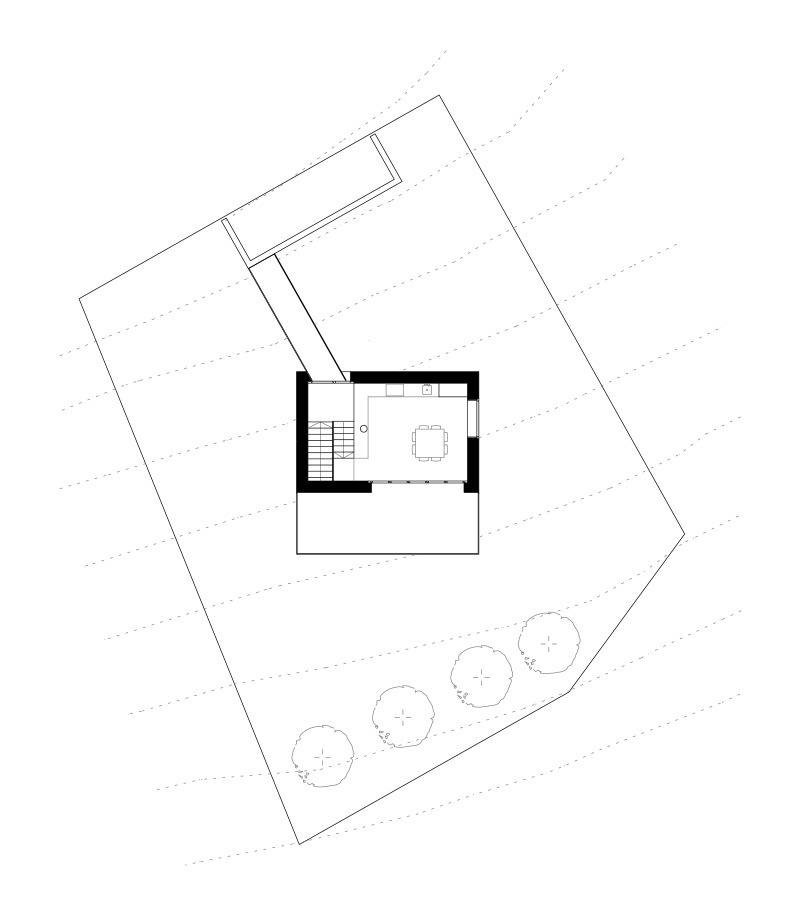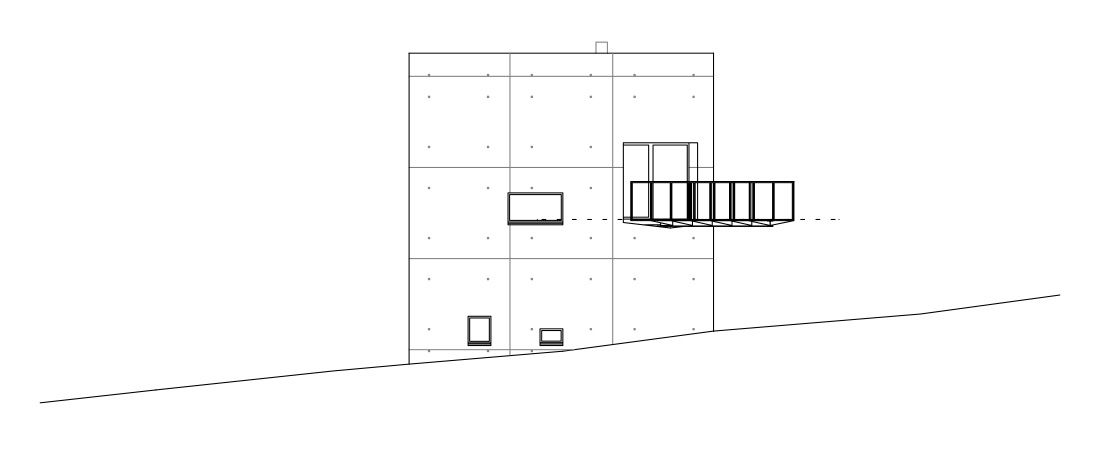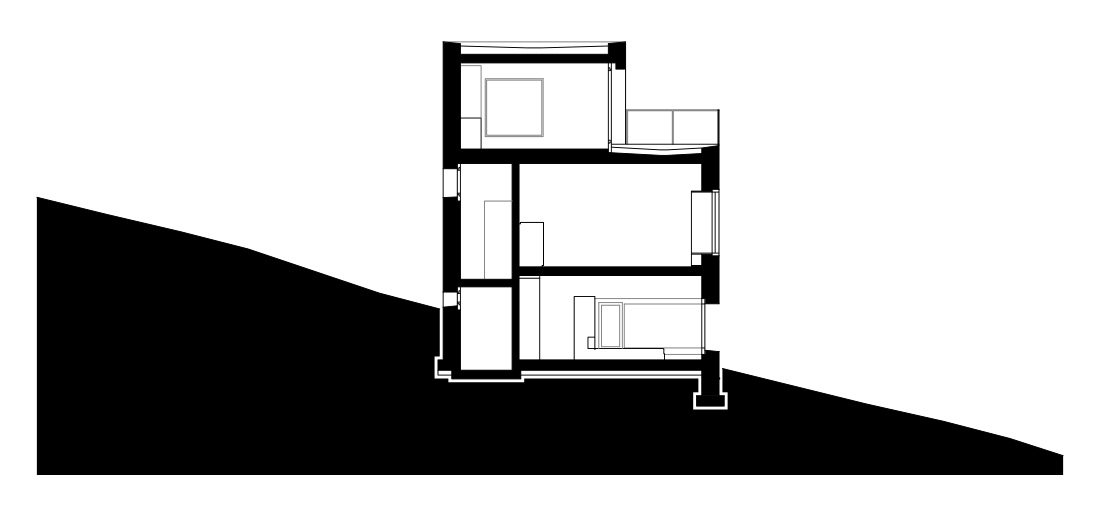 Credits
Architecture
Fischer Schmieder Architekten; Wolfgang Schmieder
Client
Anja + Wolfgang Schmieder
Year of completion
2017
Location
Fraxern, Austria
Total area
116 m2
Site area
490 m2
Photos
Adolf Bereuter
Project Partners
Wilhelm+Mayer Bau GmbH, Tischlerei Schrenk, Müller Ofenbau, Georg Bechter Licht, Albrich Oberflächentechnik, ETG GmbH, Hartmann Fenster GmbH
Related posts
Powered by