The ecological character indicated in the name of the Hotel Pangea Eco-center is conceptually reflected in the ideas, structure, spatial organization and use of materials throughout the whole complex. The external appearance of the building, the visual world and the functional arrangement of its interior spaces are all linked to this basic idea. The architectural design is characterized by simple and clean formation of masses, use of organic materials, transparency and functionality.
The columns supporting the balconies are likes trunks of wood; the balconies are like stand-alone piers; and the glow of the glass curtain wall that closes off the interior appears like a water mirror on the building.
In the interior areas, the visual world built on the basic concept can be seen everywhere.
Each room is individual and a specific animal-themed.
In addition to creating functional, comfortable and sophisticated room units, the same, natural approach and use of materials are found everywhere, which connects all the spaces and raises them to an equal conceptual level.
The purpose was to construct a building complex that represents the theme of the famous Nyíregyháza Zoo at a high standard and creates harmony between nature and the built environment. It offers the guests high standard and comfortable accommodation, relaxation, gaining of knowledge, and provides a venue for the quality and professional holding of zoo gatherings, conferences and outside meetings.
What makes this project one-of-a-kind?
Themed zoo hotel and eco-center in a natural environment.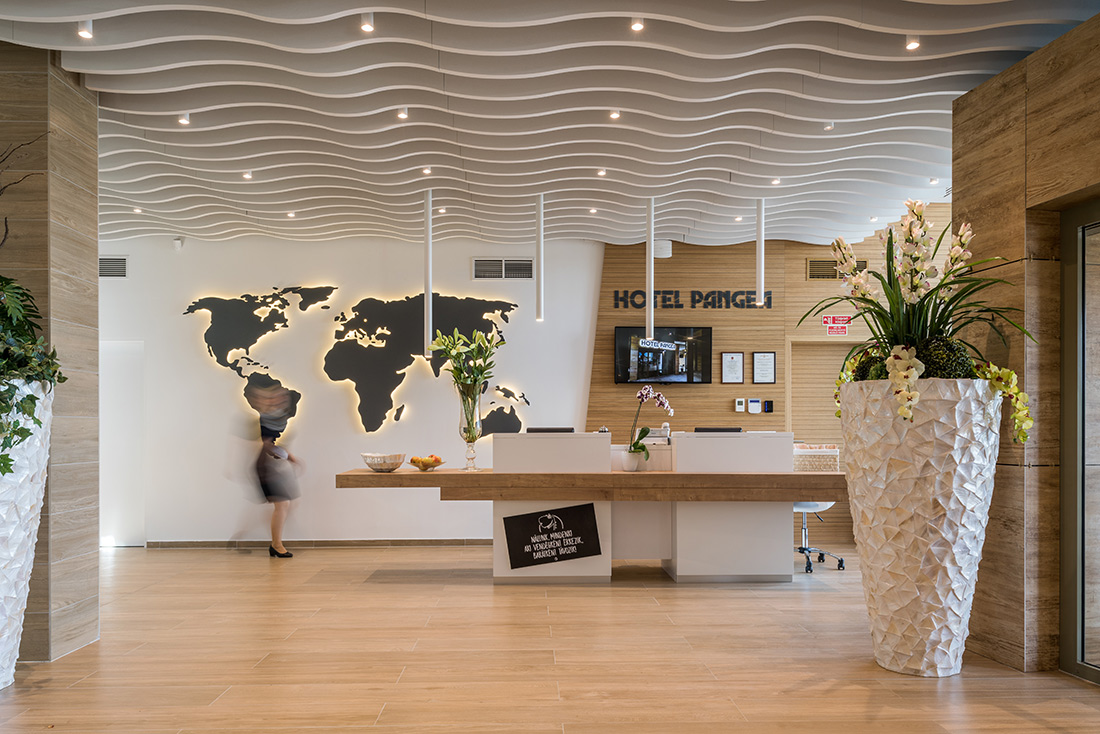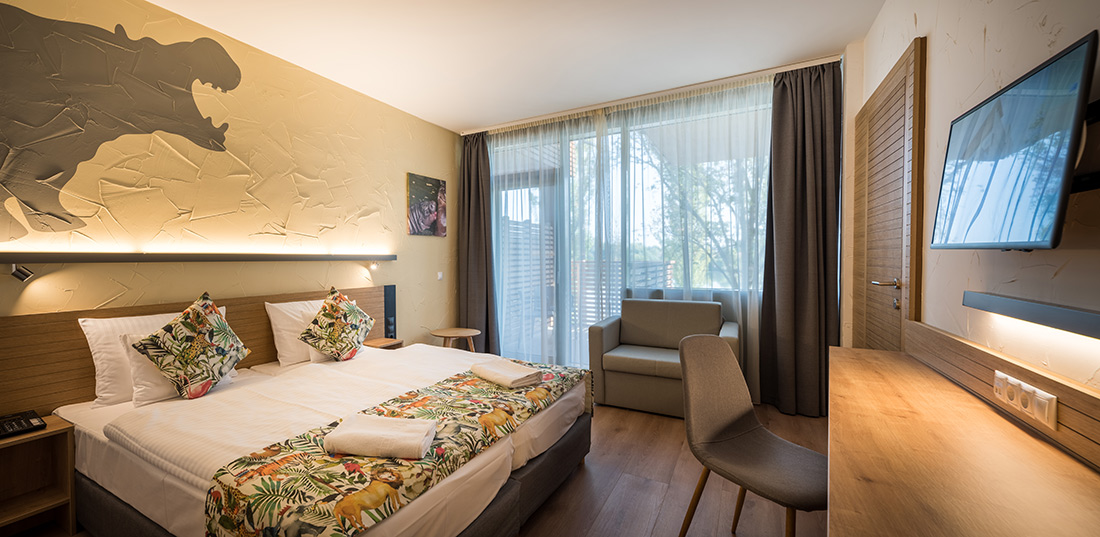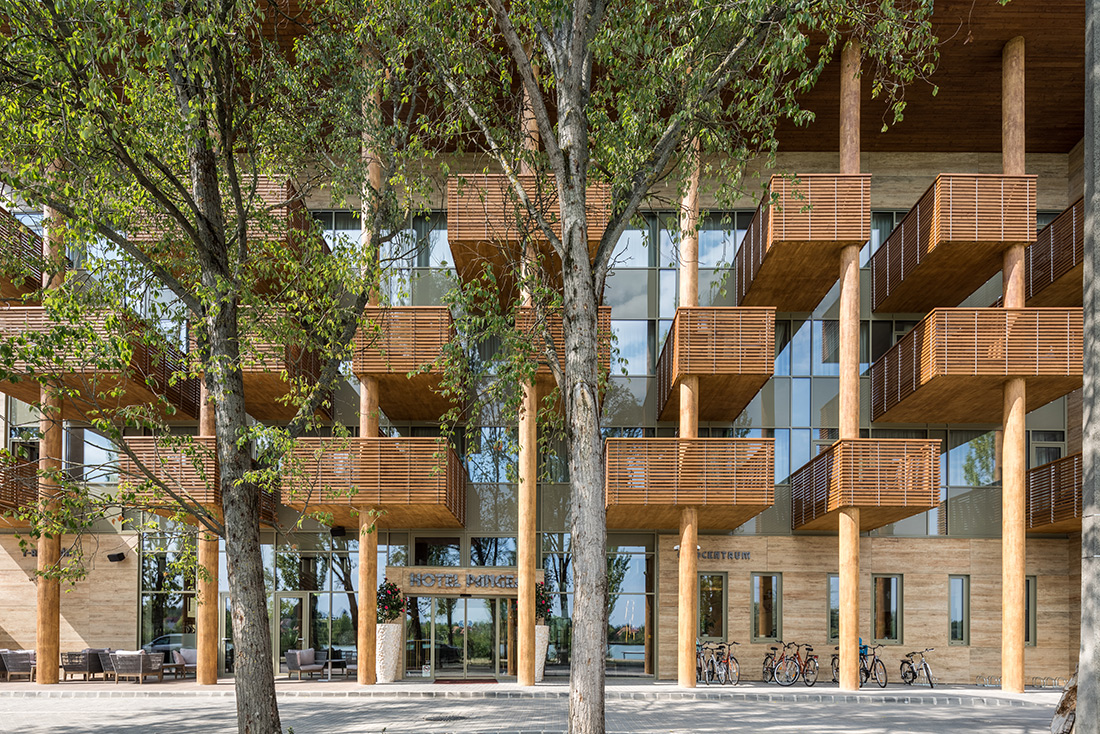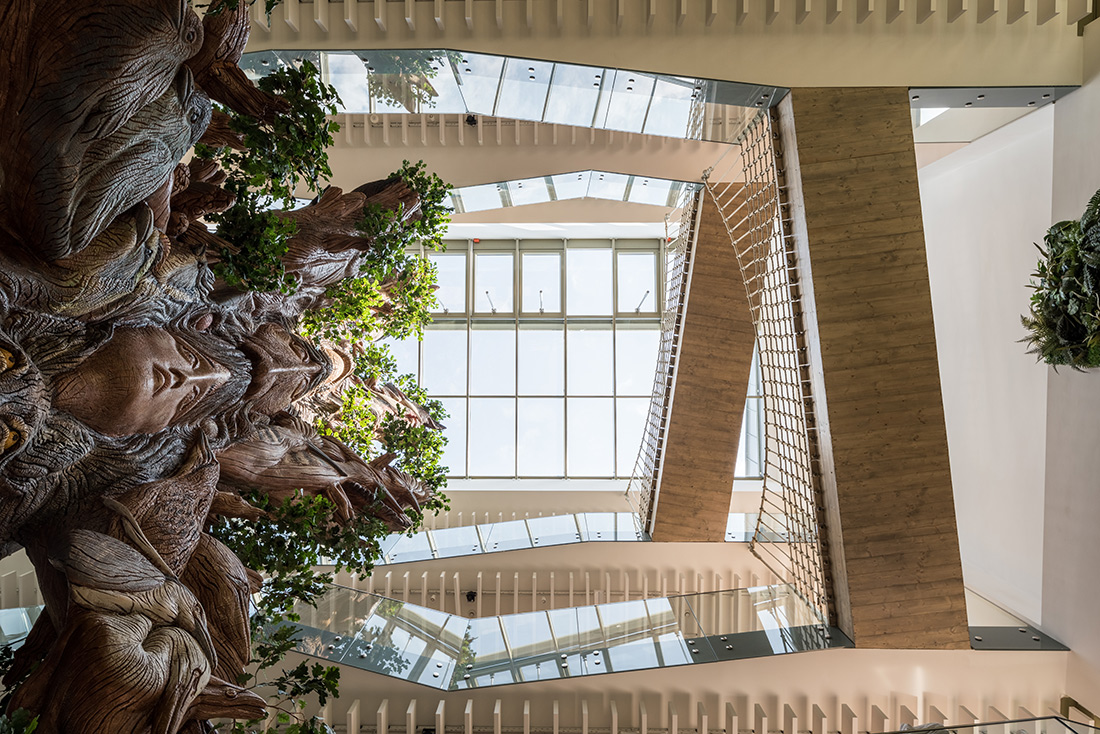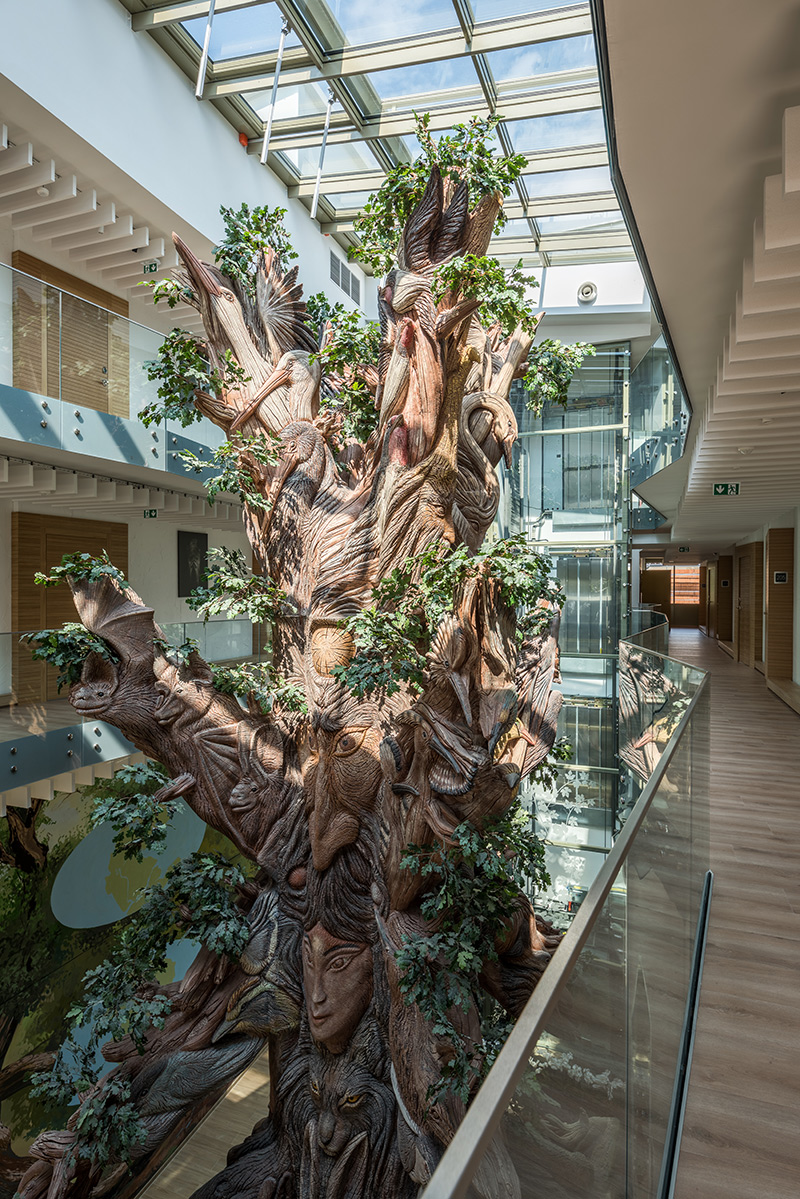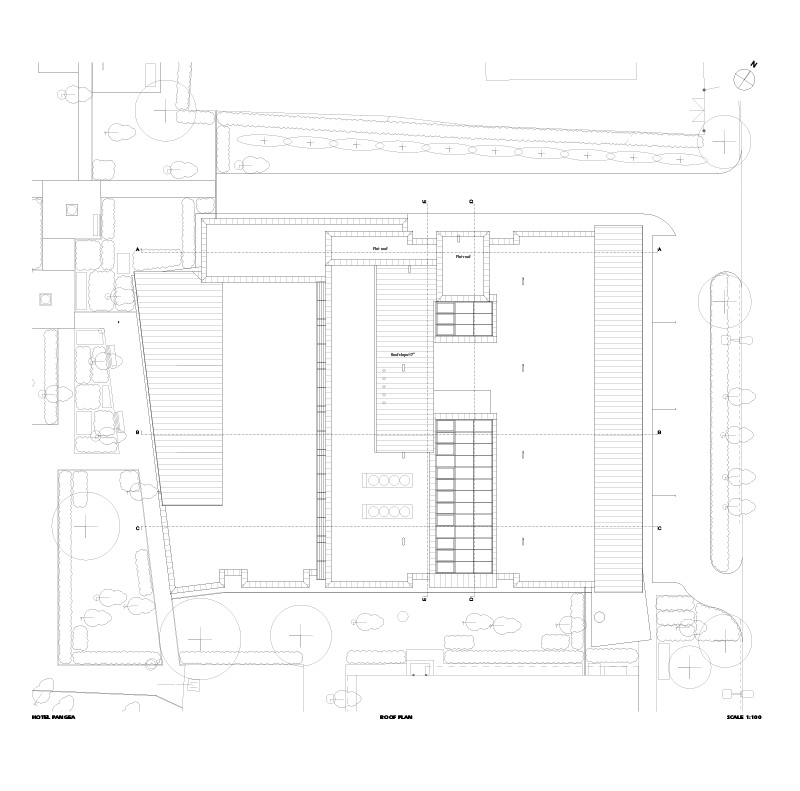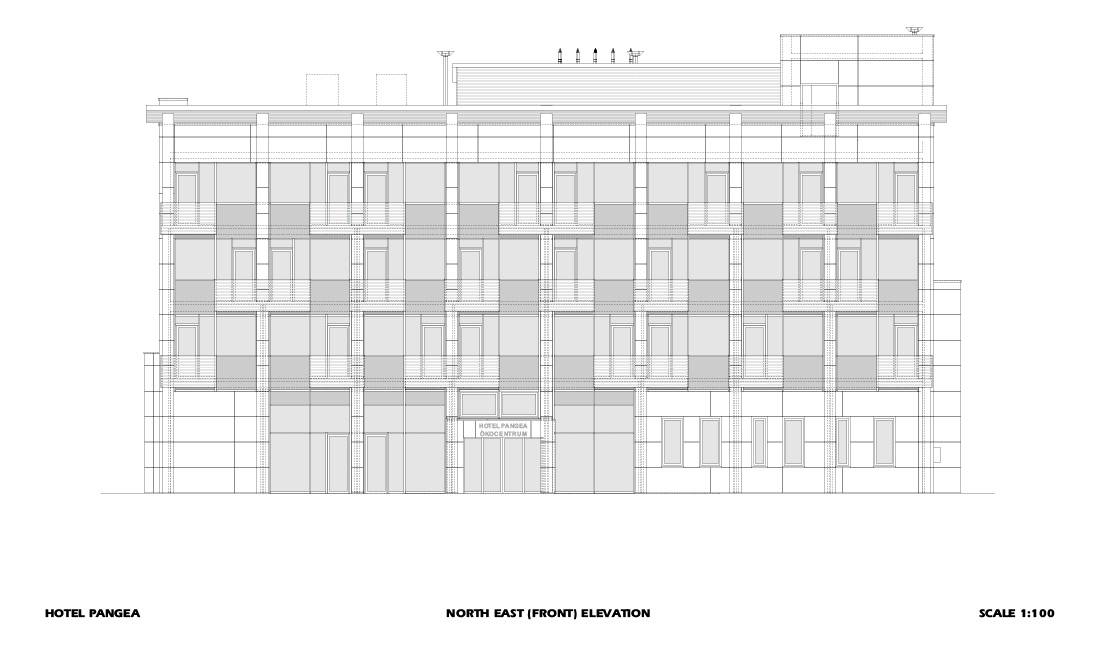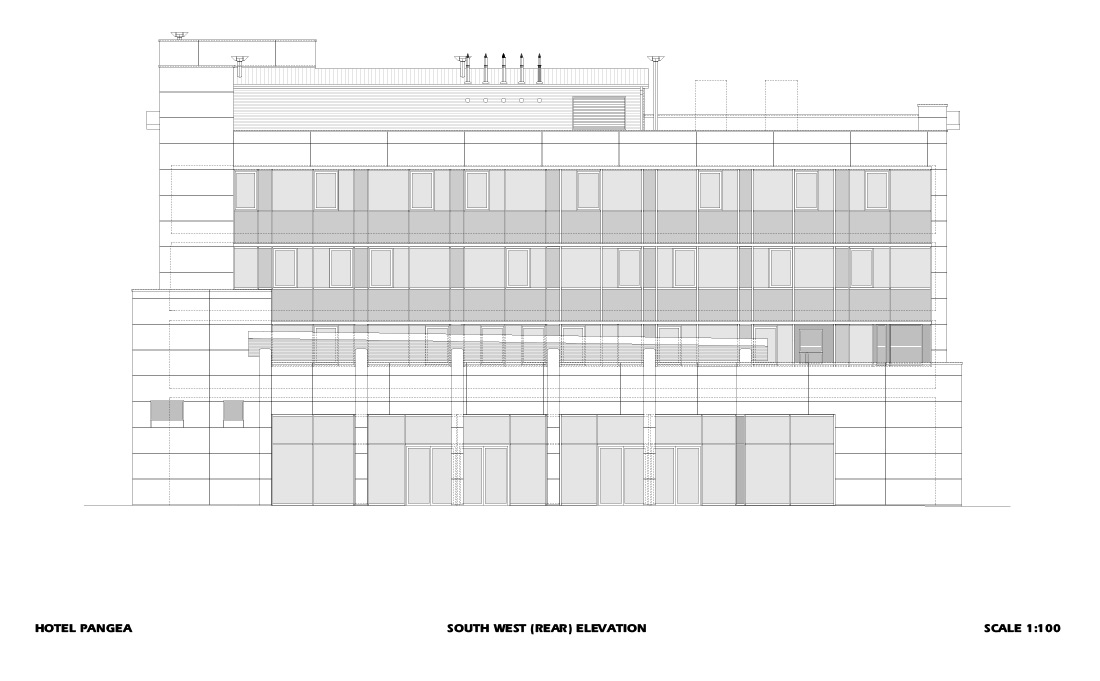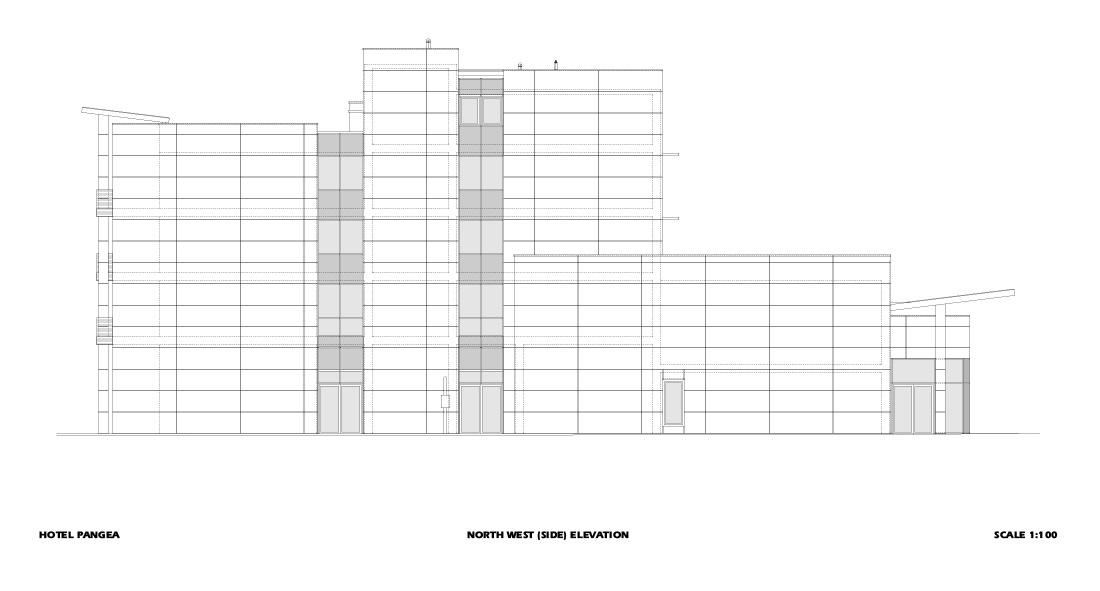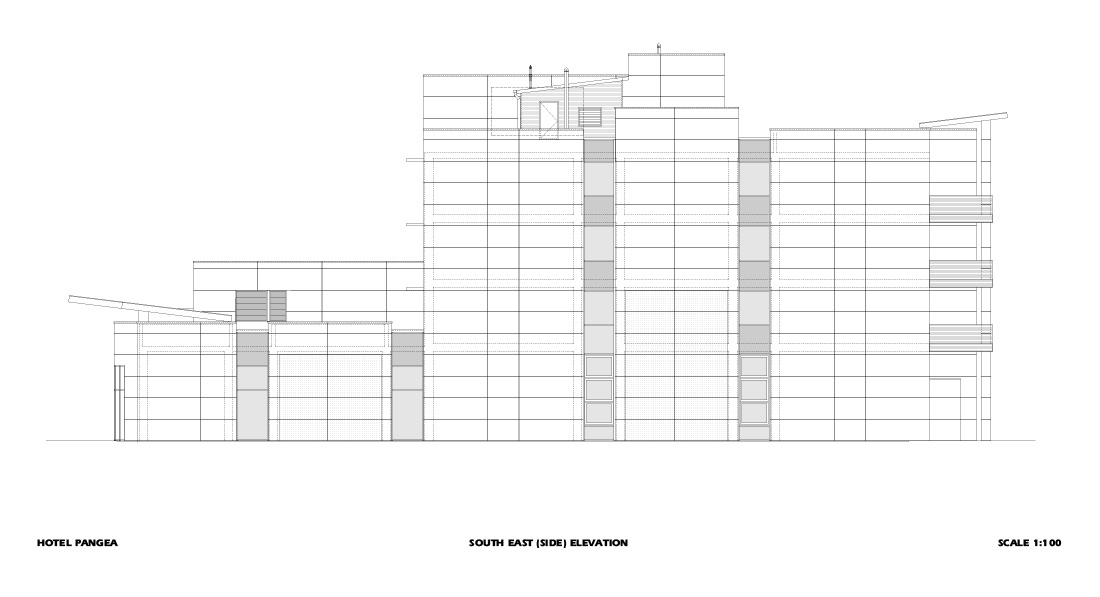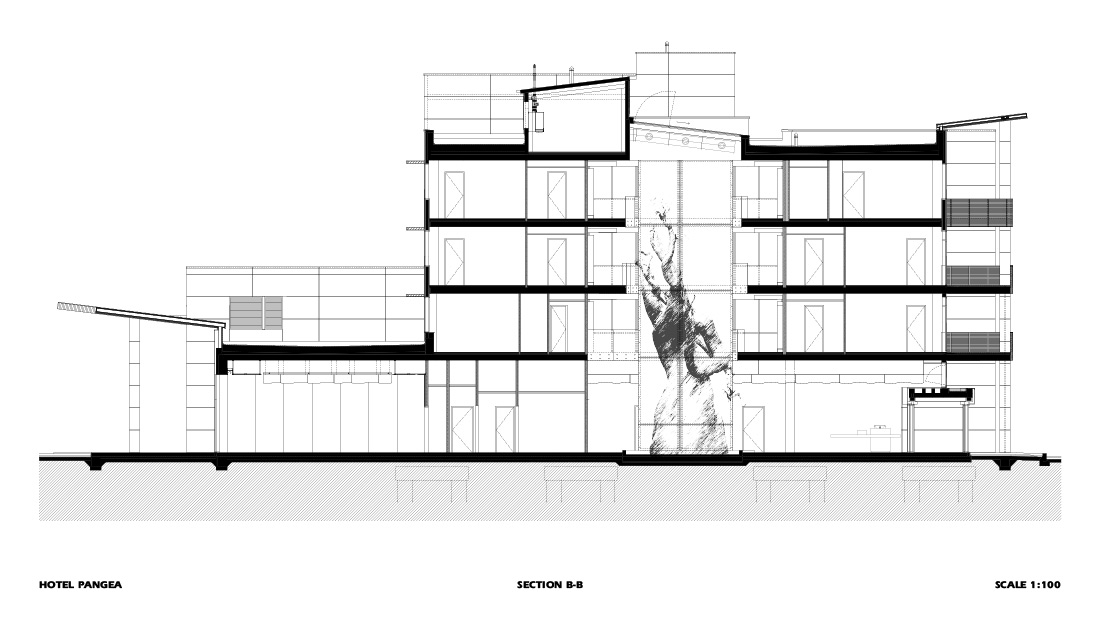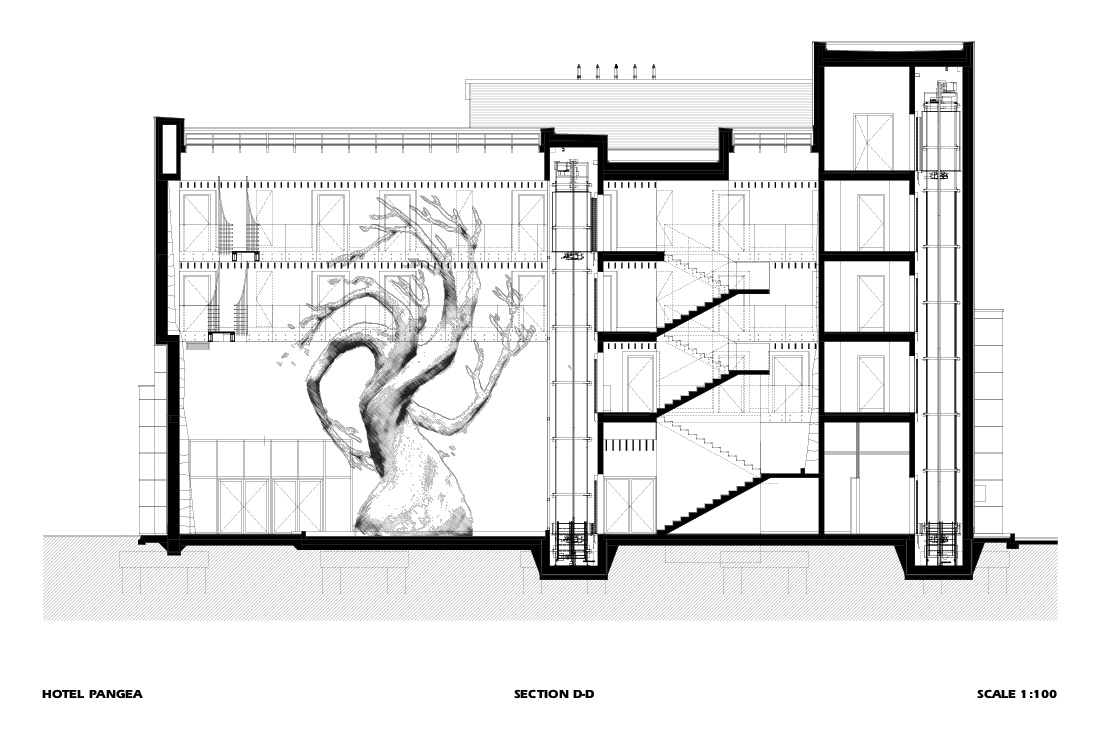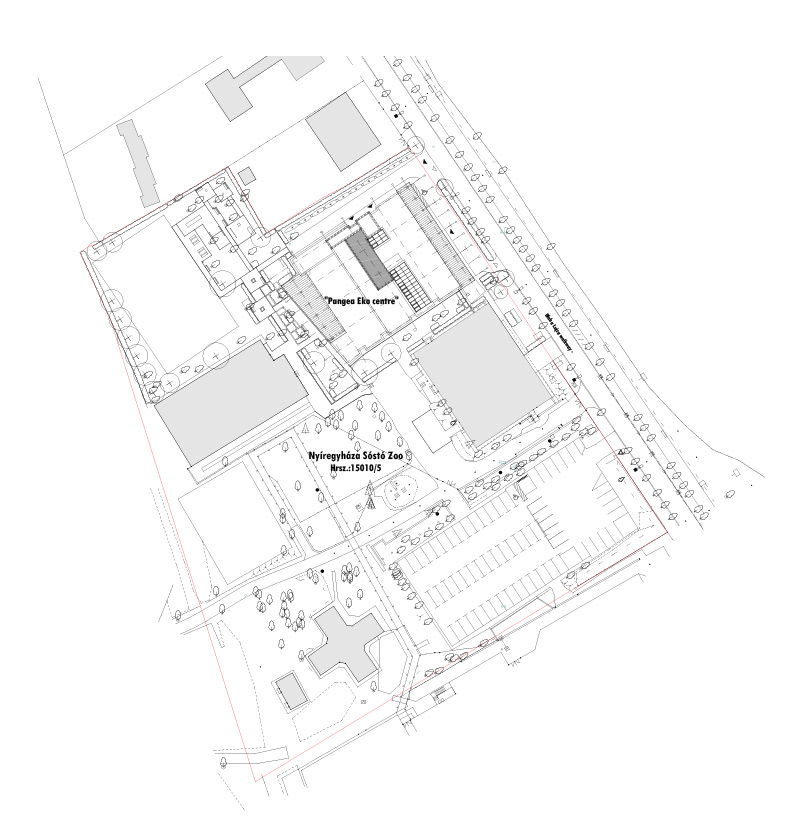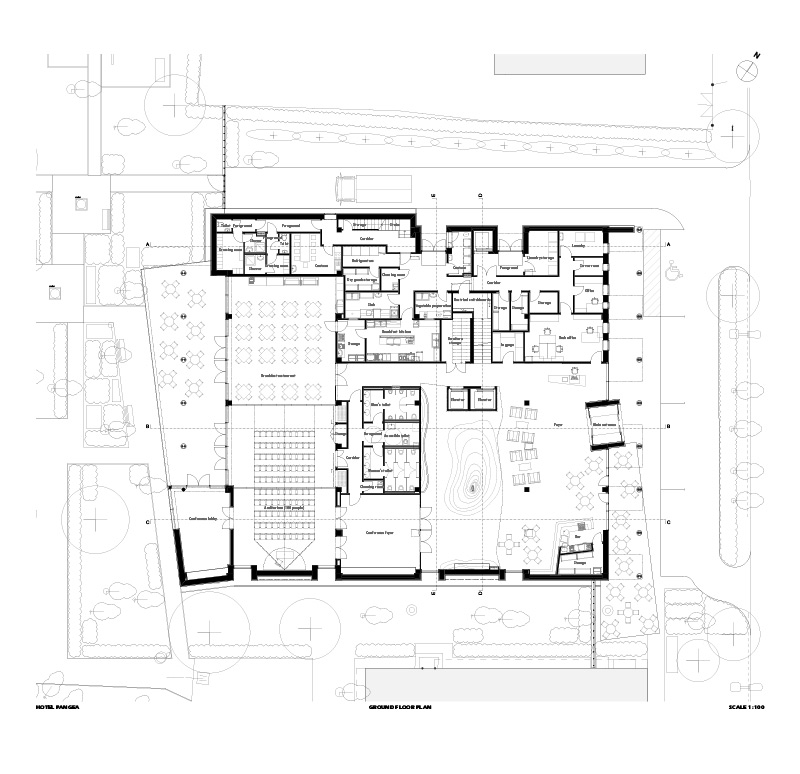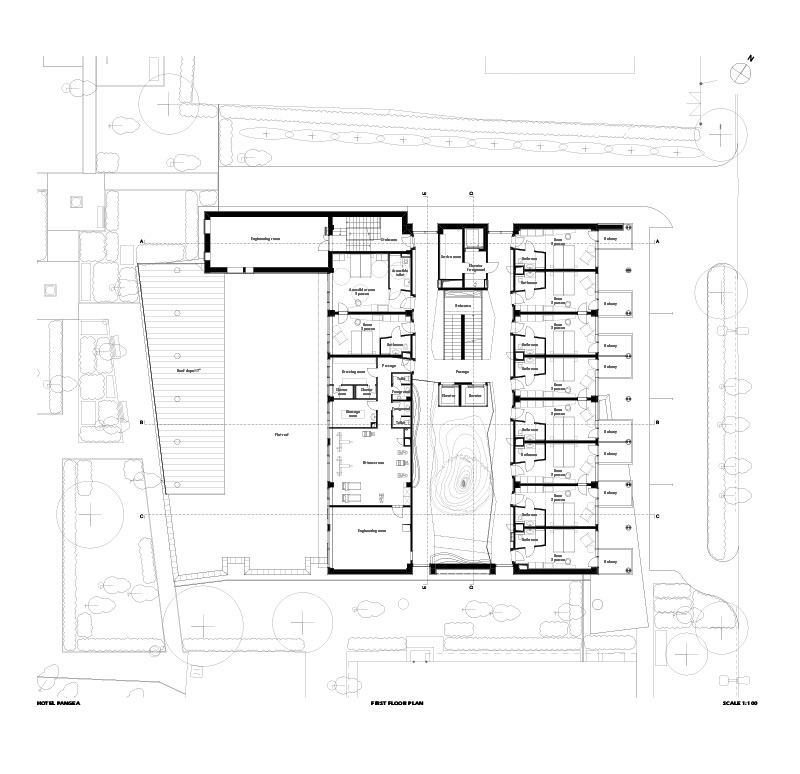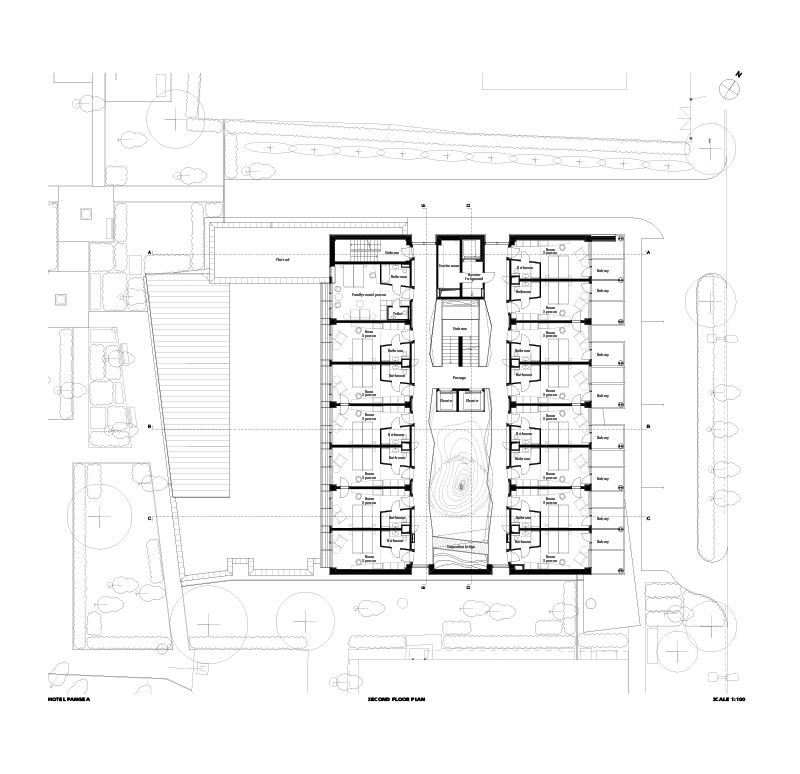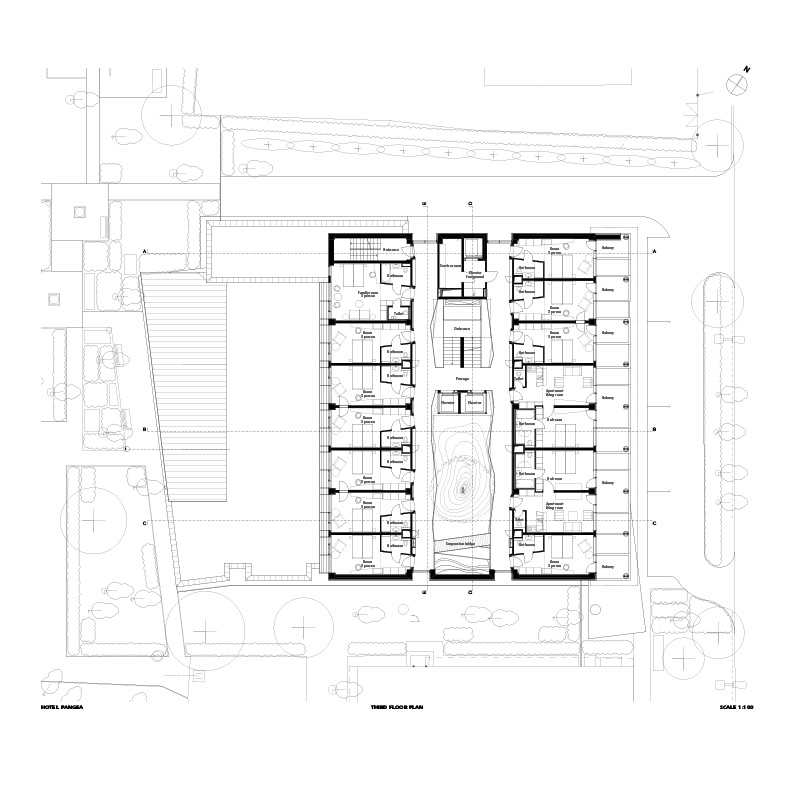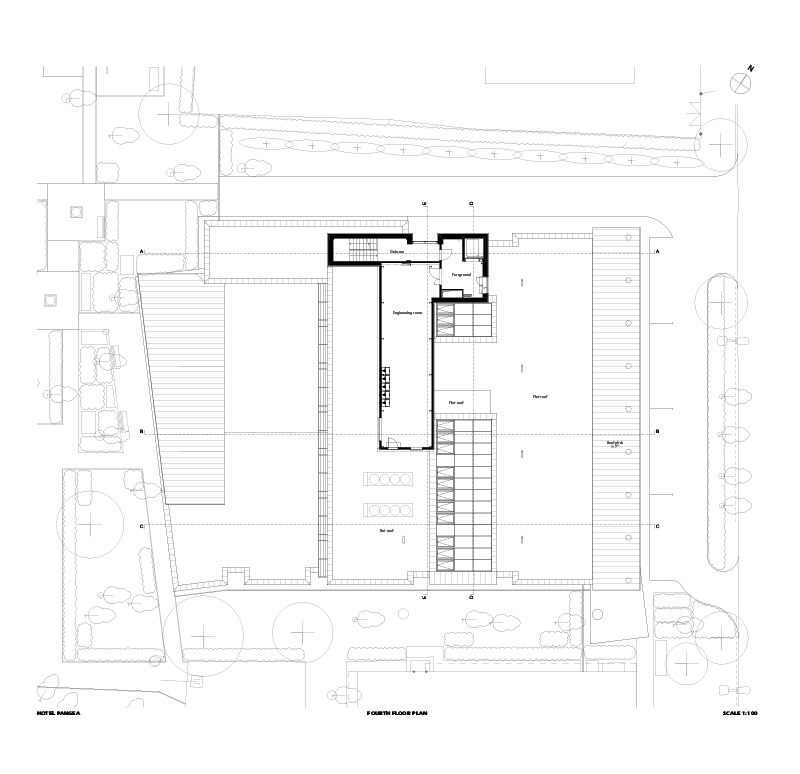 Credits
Architecture
Gav-Art Studio Kft.; Attila Gáva
Interior design: Szenes Design Studio Kft.; István Szenes
Structural design: Steel Soft Kft.; Zoltán Tóth
Building engineering: Krepon Bt.; Roland Tibor Simon
Building electricity: Vill-Terv Kft.; Géza Rácz
Client
Nyíregyházi Állatpark Nonprofit Kft.
Year of completion
2018
Location
Nyíregyháza-Sóstófürdő, Hungary
Total area
2.930 m2
Site area
14.875 m2
Photos
György Palkó
Project Partners
KE-VÍZ 21 Zrt., Kemabo Kft., Külvent Kft., Villkisz Kft., Semmelrock, Prefa, Cotto'D Este, Austrotherm
Related posts
Powered by