A country house anchored to the line of the horizon, where the bank of the Tresinaro torrent stands as a background. The project reinterprets the historical countryside typology space named "porta morta" in contemporary terms, creating a hollow space that becomes the fulcrum of architecture.
Two side wings help to ground the house in the plot: they slide on each other through a transparent double height space, which links and connects the spaces of the bedrooms / studio on the 1rst floor through a hanging balcony. The porch as a solar diaphragm and a jasmine canopy conjure the open-air extension of the living room, while the 1rst floor rooms extend the house towards the landscape.
The open space on the ground floor places the kitchen in the south-west corner in continuity with the staircase and the tv room in the north-east corner, leaving the double height living space as the core. On the opposite side, the private entrance to the house is linked to the services (garage and storage room) through another hanging jasmine canopy.
Two continuous surfaces (roof and wall) meet and disappear in a single element: the glazed surface. At night, the walls appear almost unfinished, suspended: the darkness deletes the differences between the sky, the openings (with their block out systems) and coverage. During the day, the wall disappears in the light of the sun, to read the windows and the roof as suspended continuous elements.
What makes this project one-of-a-kind?
The idea tries to develop a residential project that can bring together the landscape, city and architecture, so you can build a house that is a place and a landscape too.
The project's most important quality is to discover, understand and enhance the historical, geographical and typological character of a place allowing the connection of man and site.
The unique feature is the research of an architecture that can be perceived in different ways due to daylight and nightlight; it is anchored to the countryside (intended as an ideal landscape) and contemporarily projected to the citizen oriented, contemporary use of the time.
Text provided by the architects.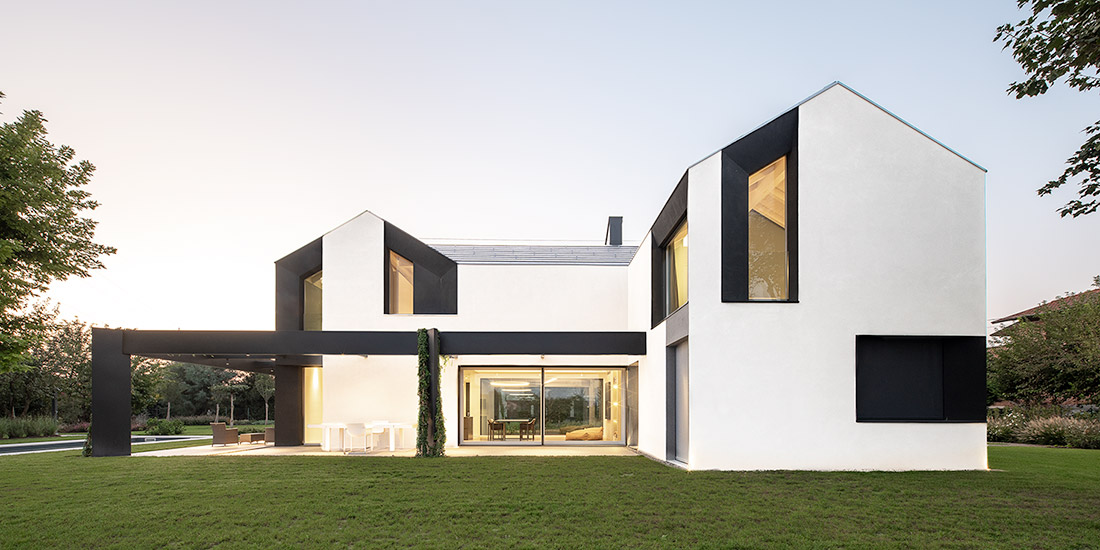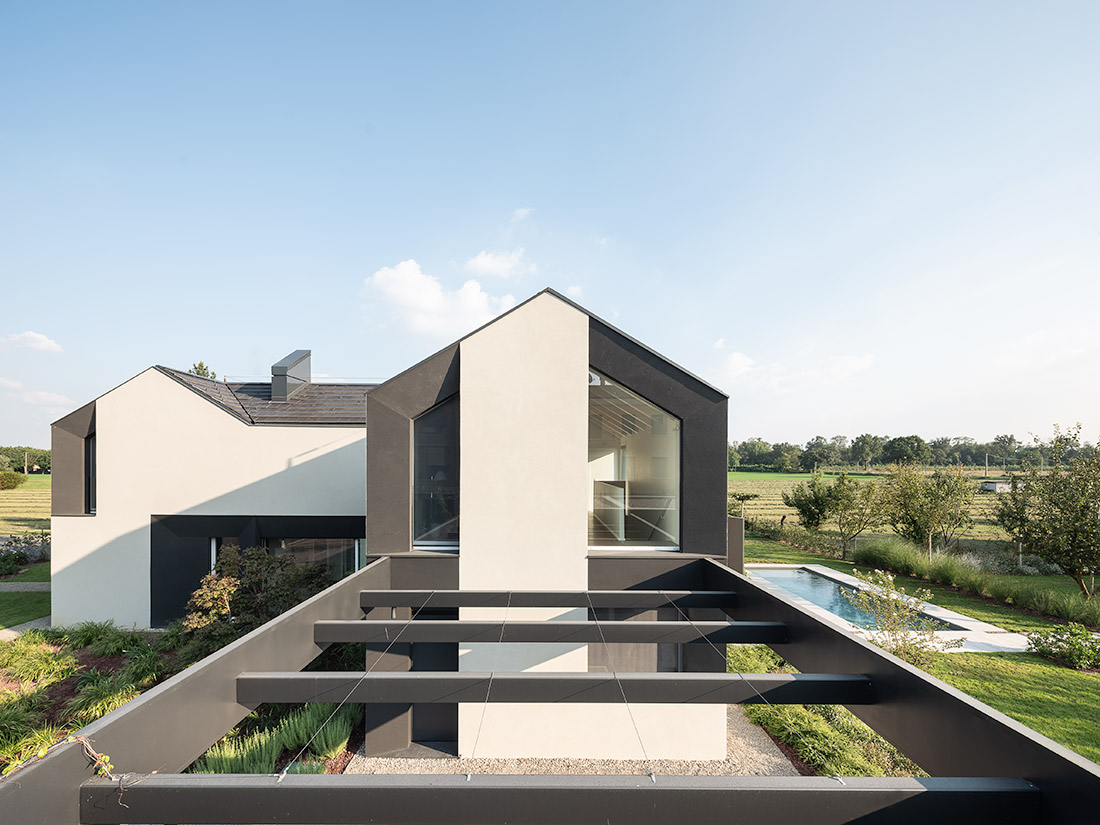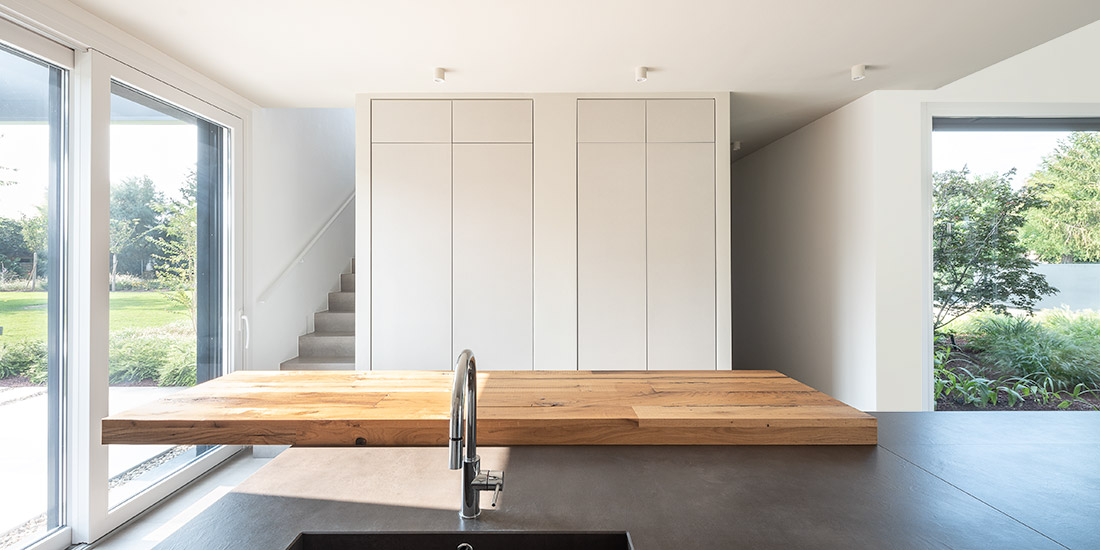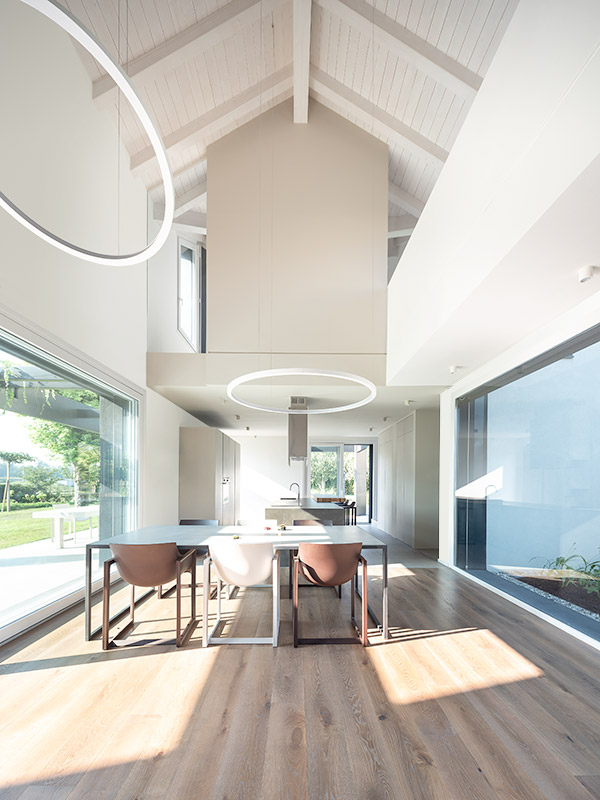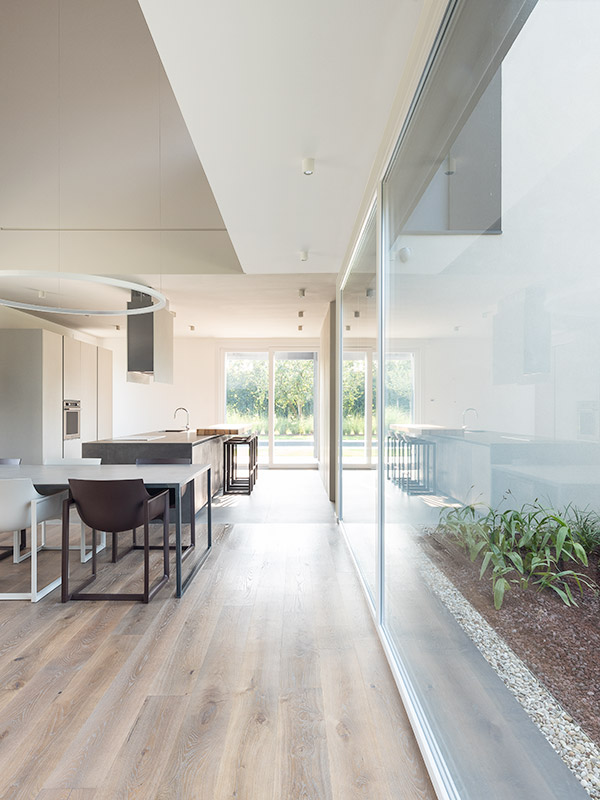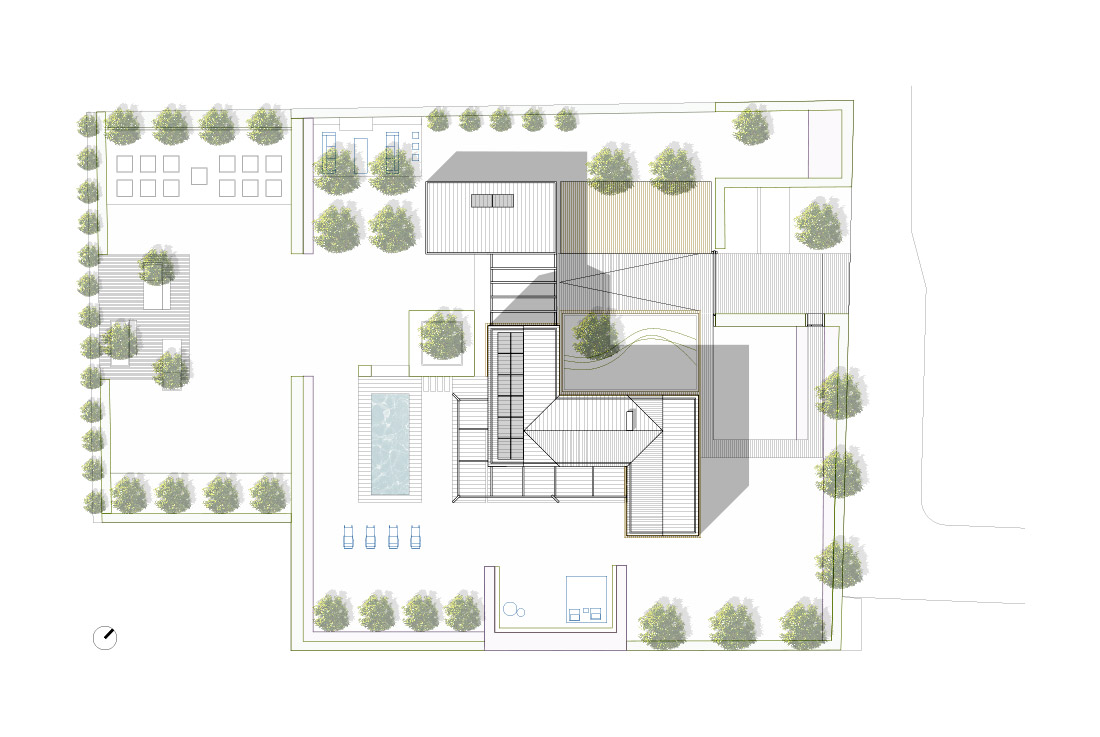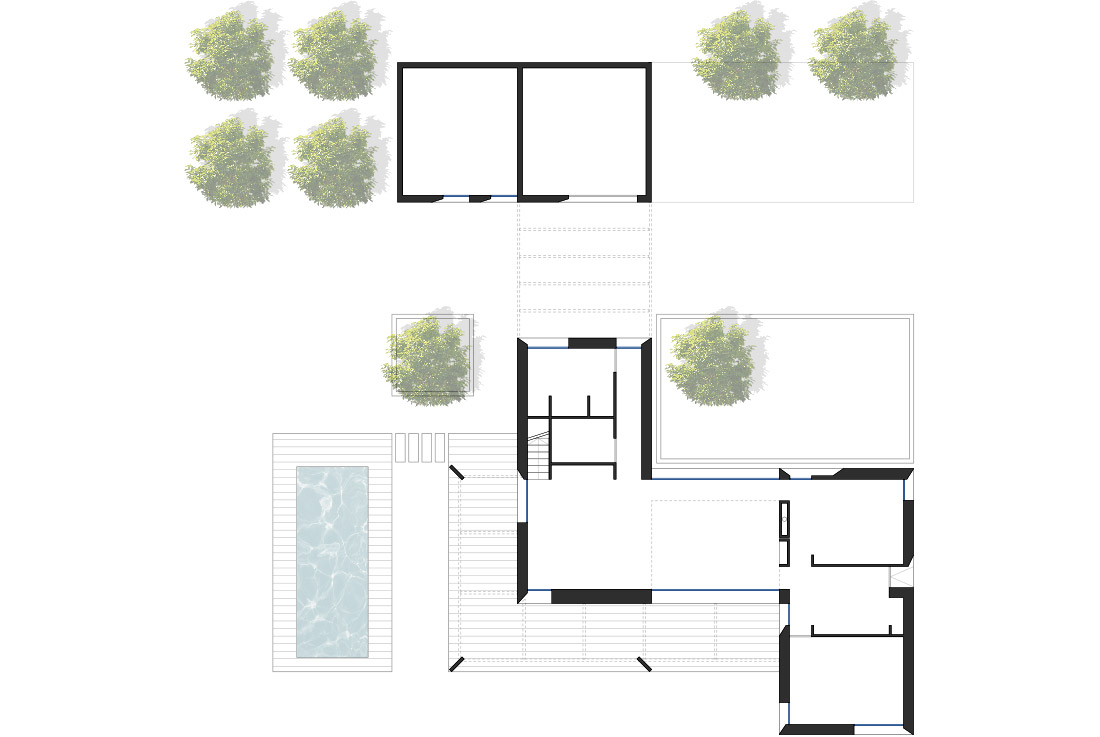 Credits
Architecture
Authors: NAT OFFICE – Christian Gasparini Architect
Team: Martina Chiari, Matteo Lombardini, Sara Piccinini
Landscape: Barbara Ponti
Structures: Luigi Salvo
Heating and energy system: Termotecnici associati
Year of completion
2018
Location
Rubiera, Reggio Emilia, Italy
Area
Total area: 2 550 m2
Site area: 350 m2
Photos
Filippo Poli
Project Partners
OK Atelier s.r.o., MALANG s.r.o.
Related posts
Powered by