The starting point was a plot of land sloping to the east with a beautiful population of apple trees. The clients wanted a cost-effective residential building organized on one level with a maximum of 115m² of living space. A classic cellar was dispensed for cost reasons, a small concrete technical room forms the central foundation and stiffens the building against wind loads. Above this is the single-storey wooden structure supported by concrete columns. The row of trees on the street side was only interrupted by the carport, the trees form a filter layer to the street space and create a courtyard-like situation in the terrace area. The living area and retreat areas were shifted towards each other so that a spacious south-facing terrace is created and the living area is ideally lit all day. Rough sawn spruce from the region was used for the facade.
What makes this project one-of-a-kind?
Sensible integration in the landscape, preserve the existing apple trees between street and garden, private yard.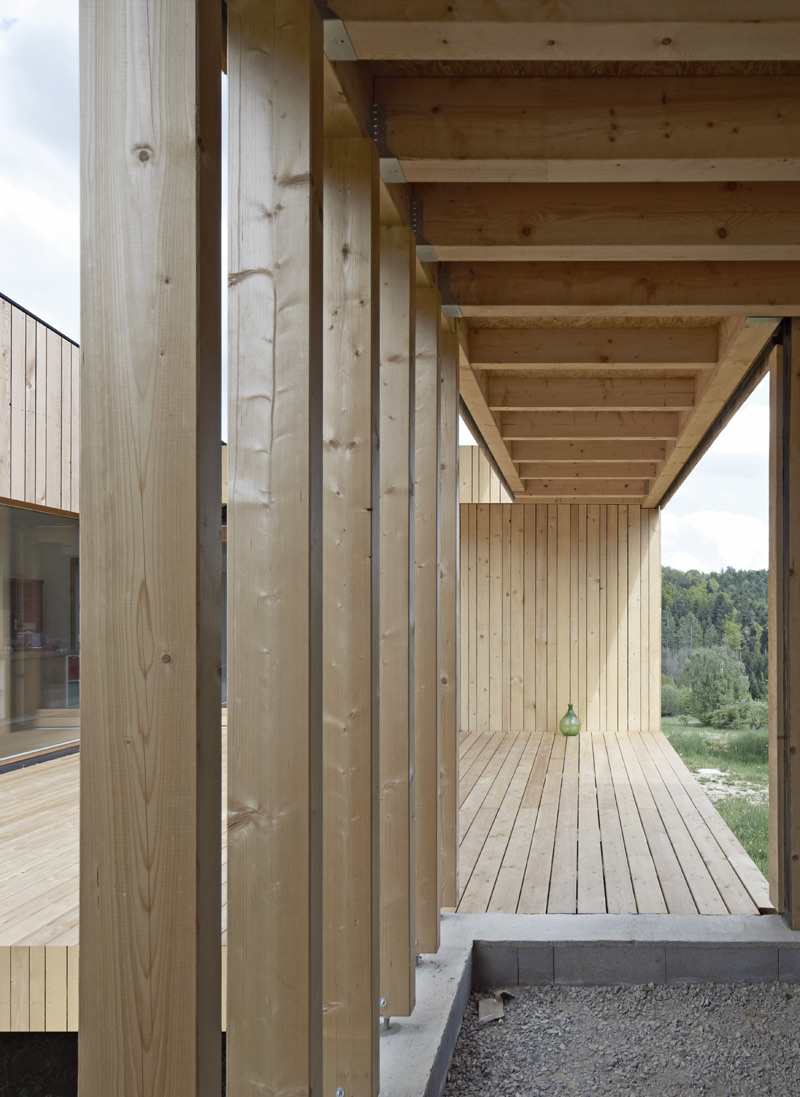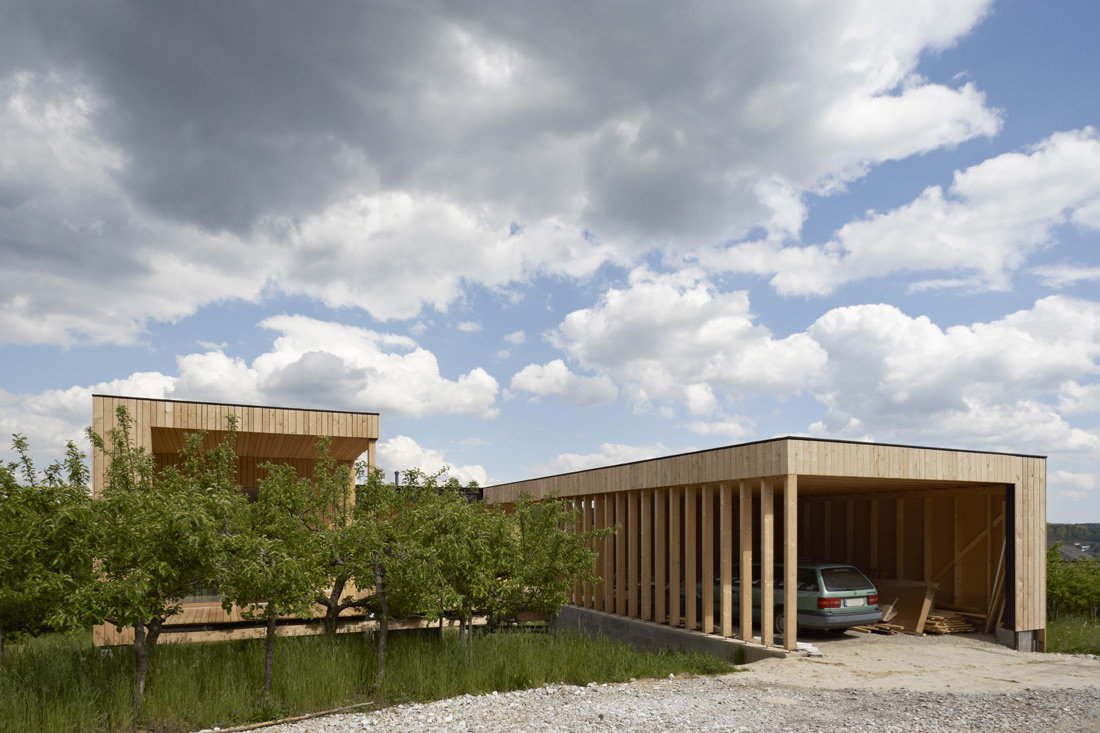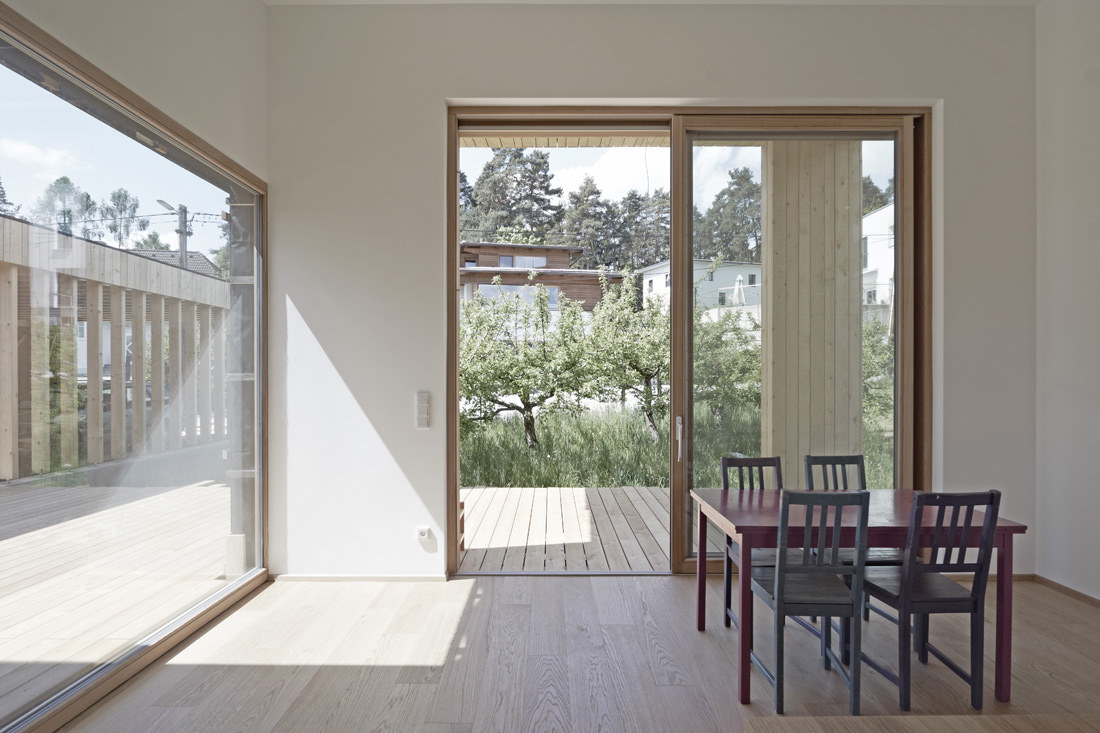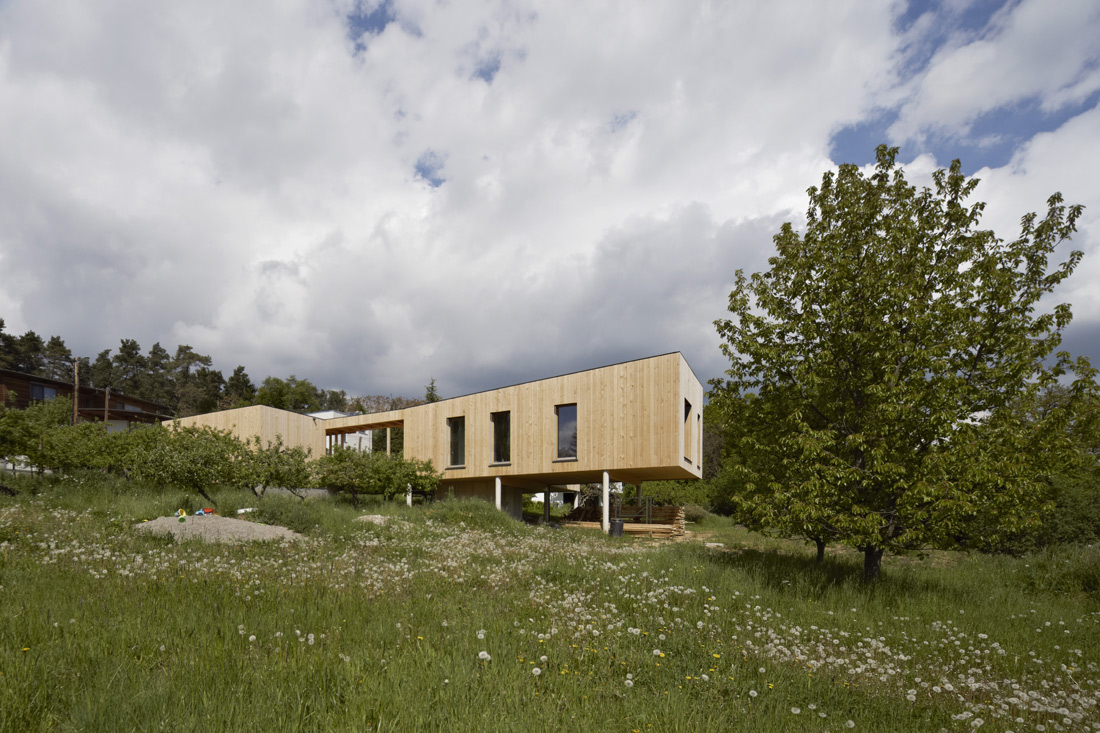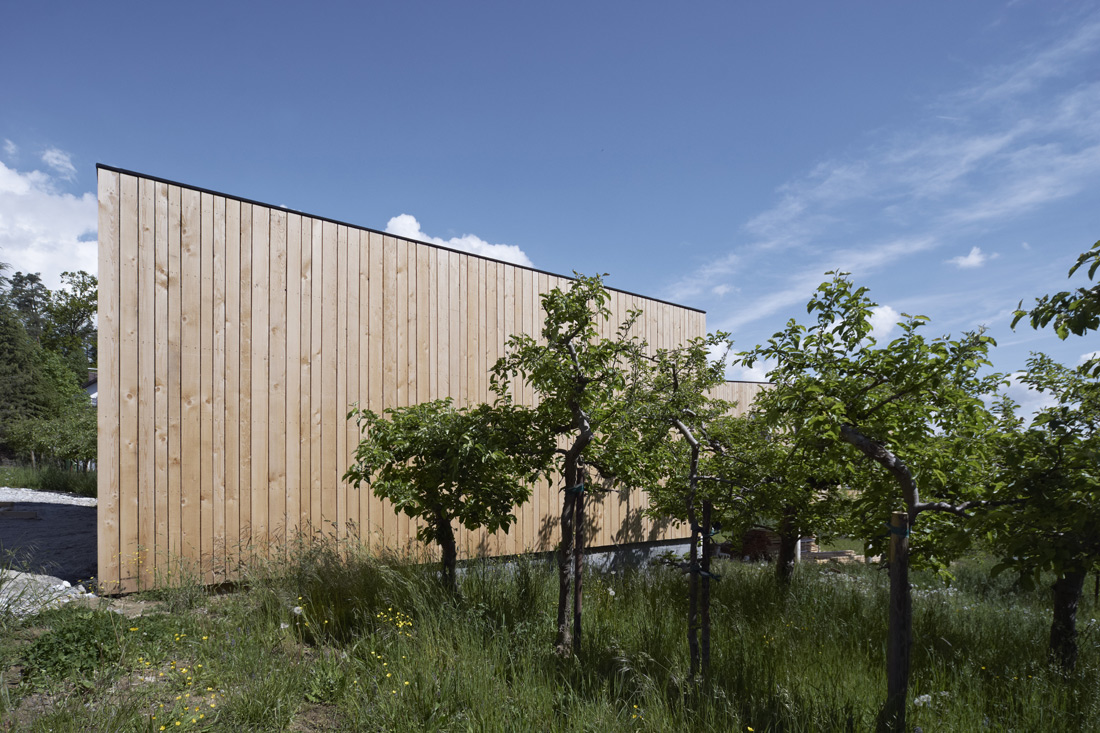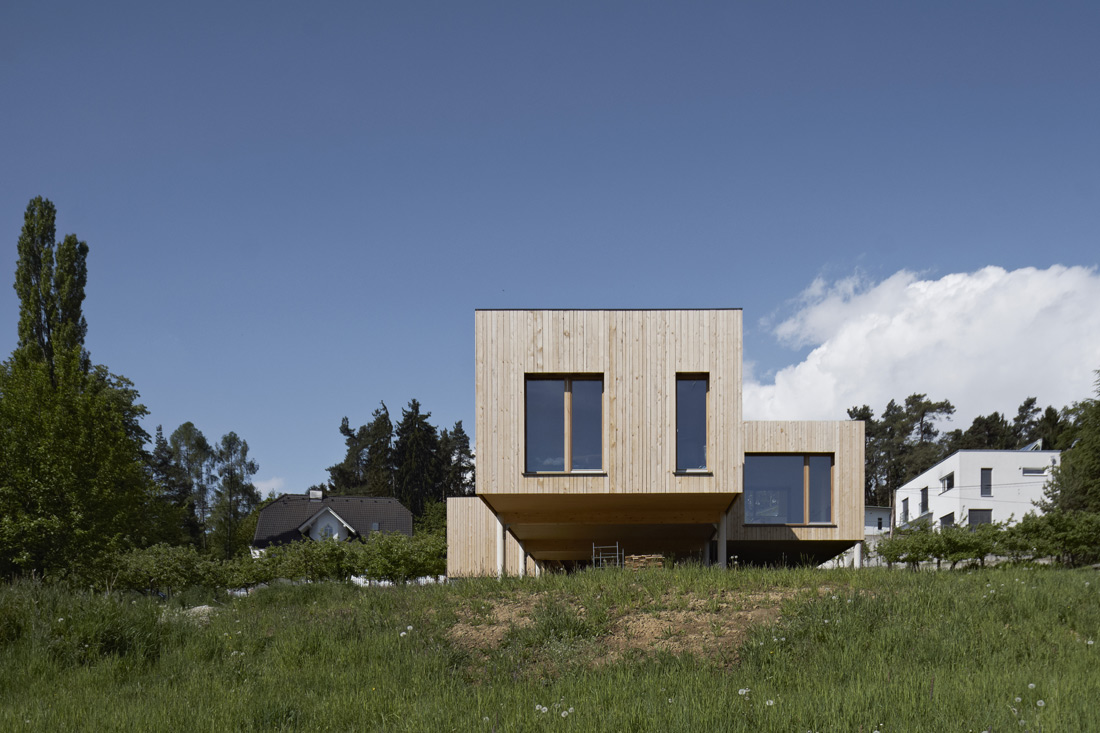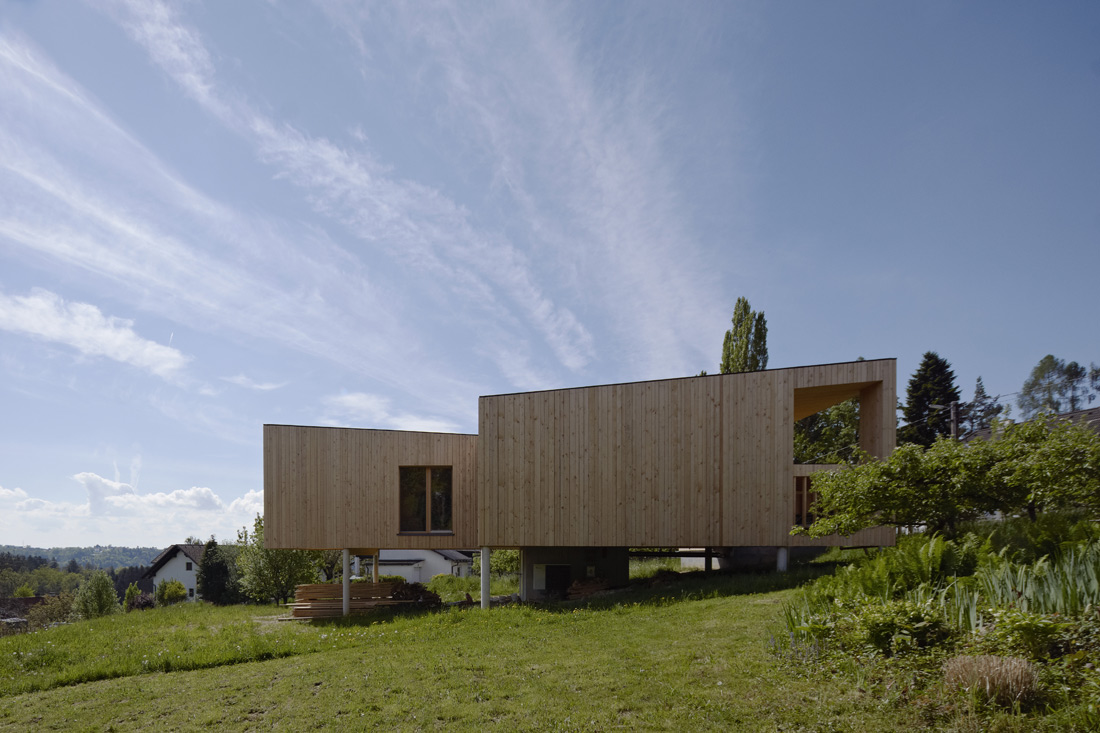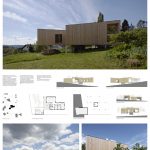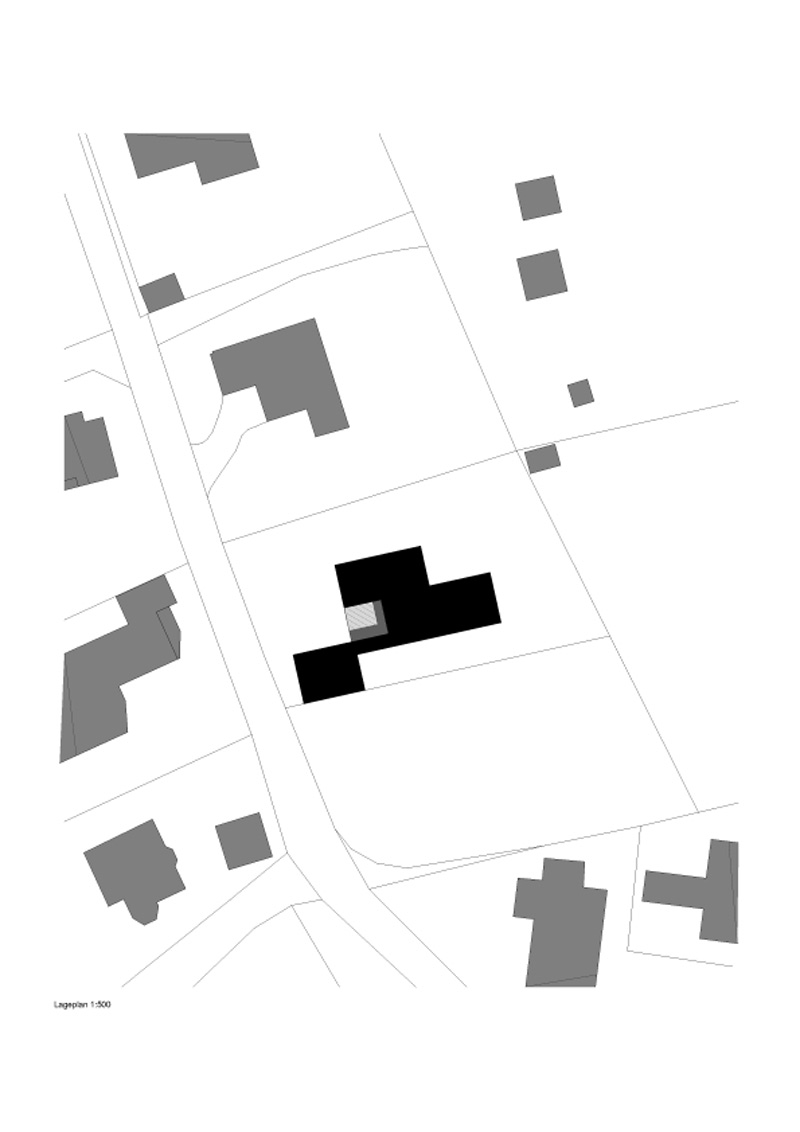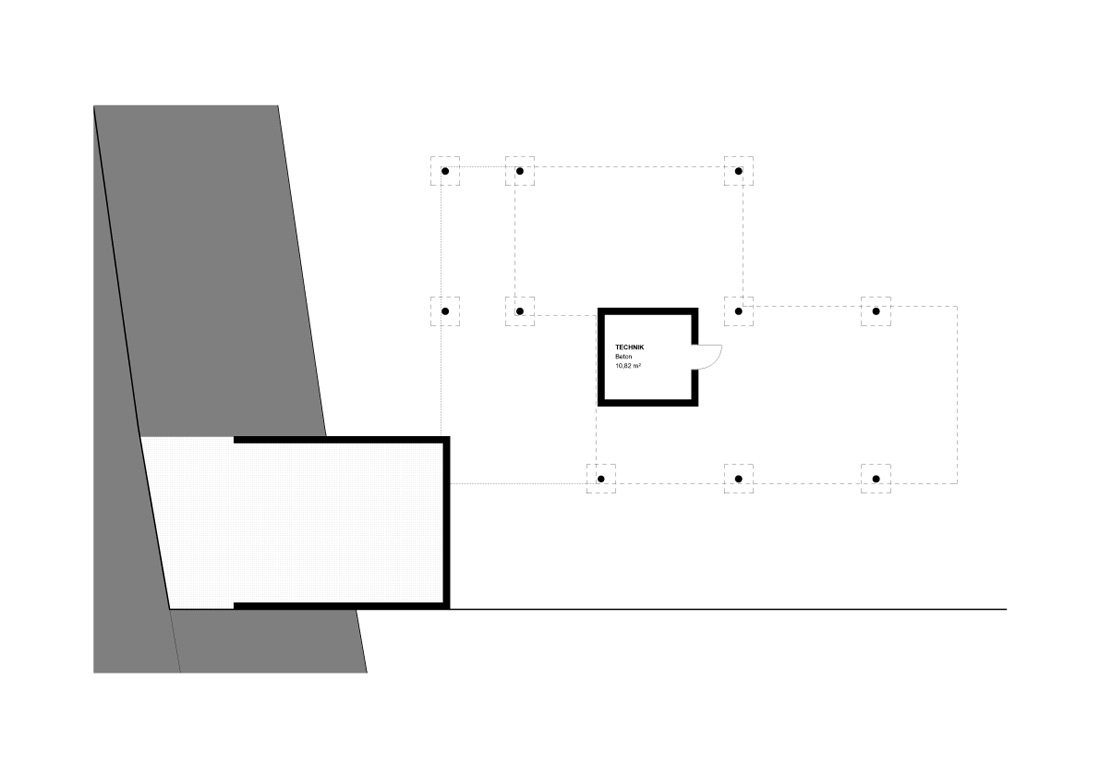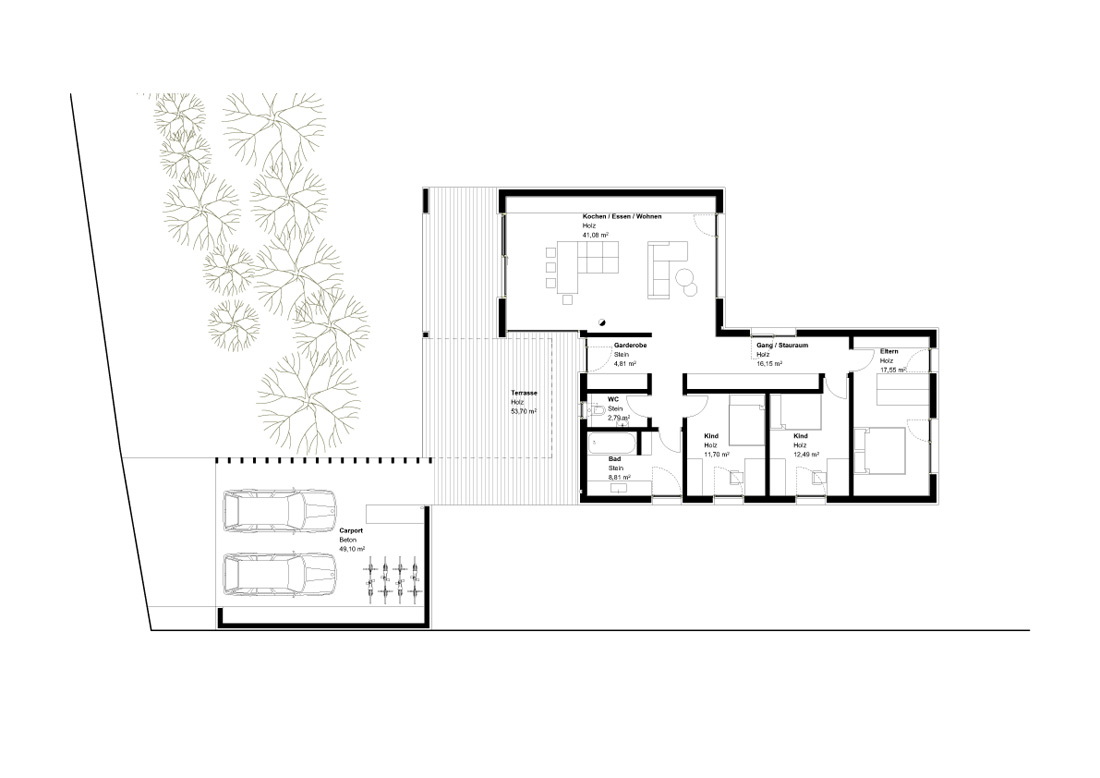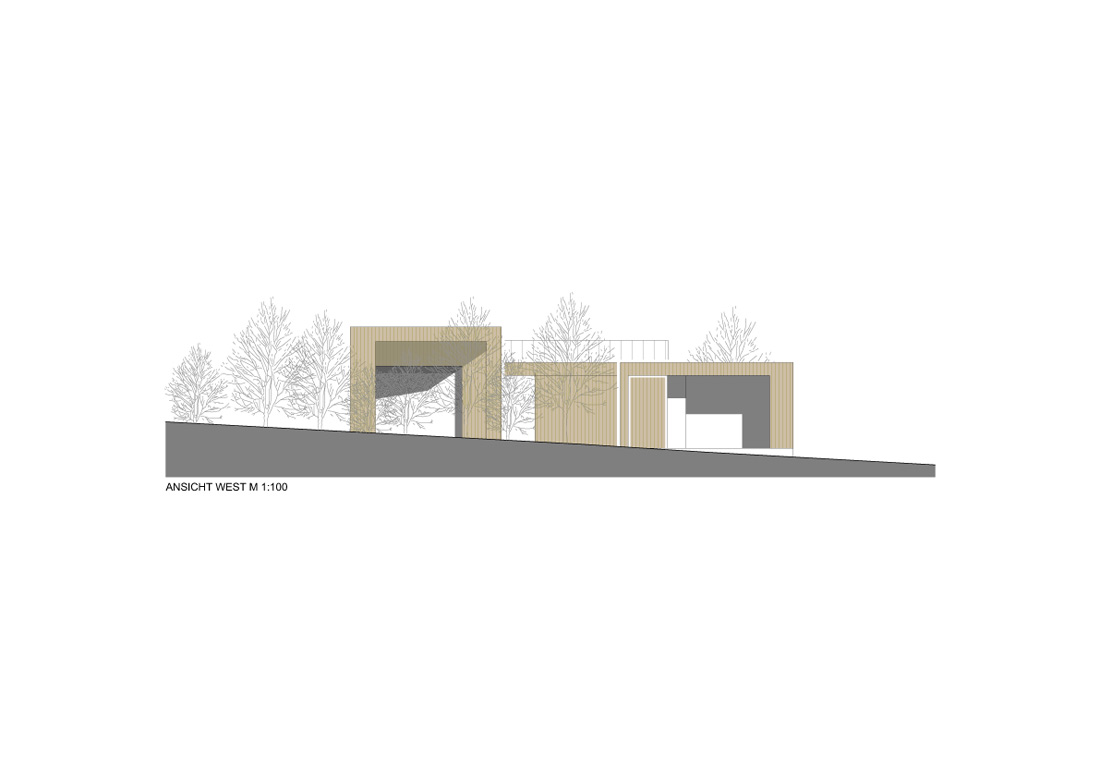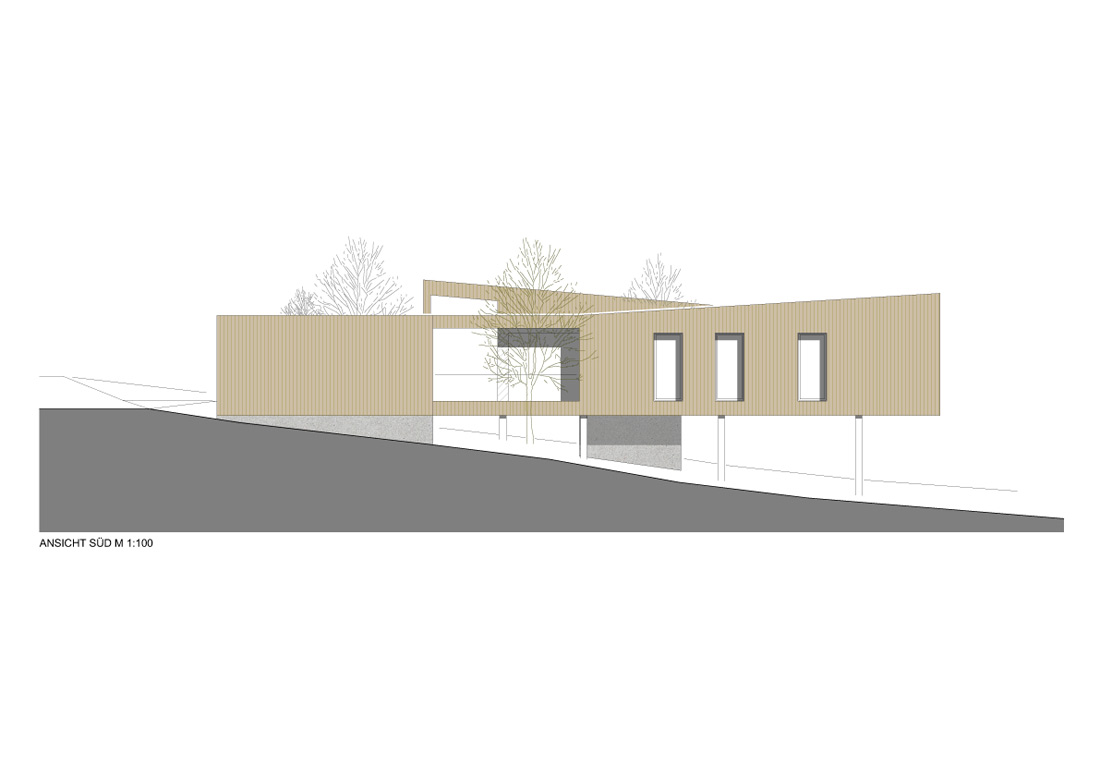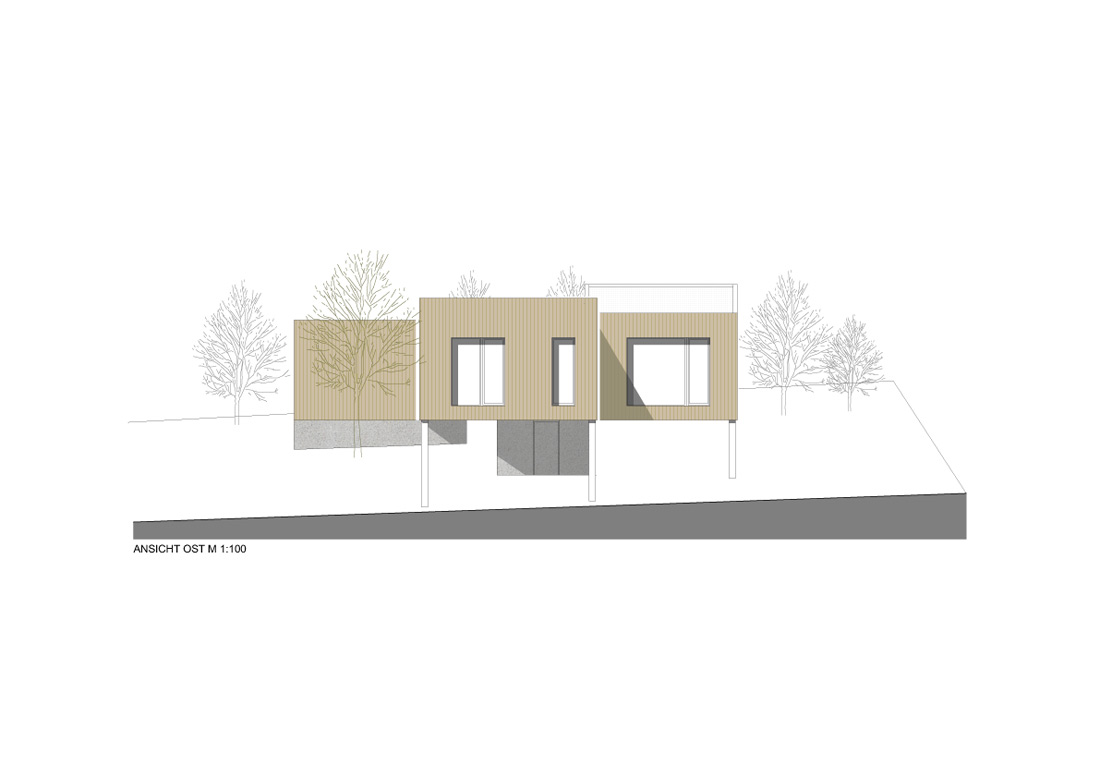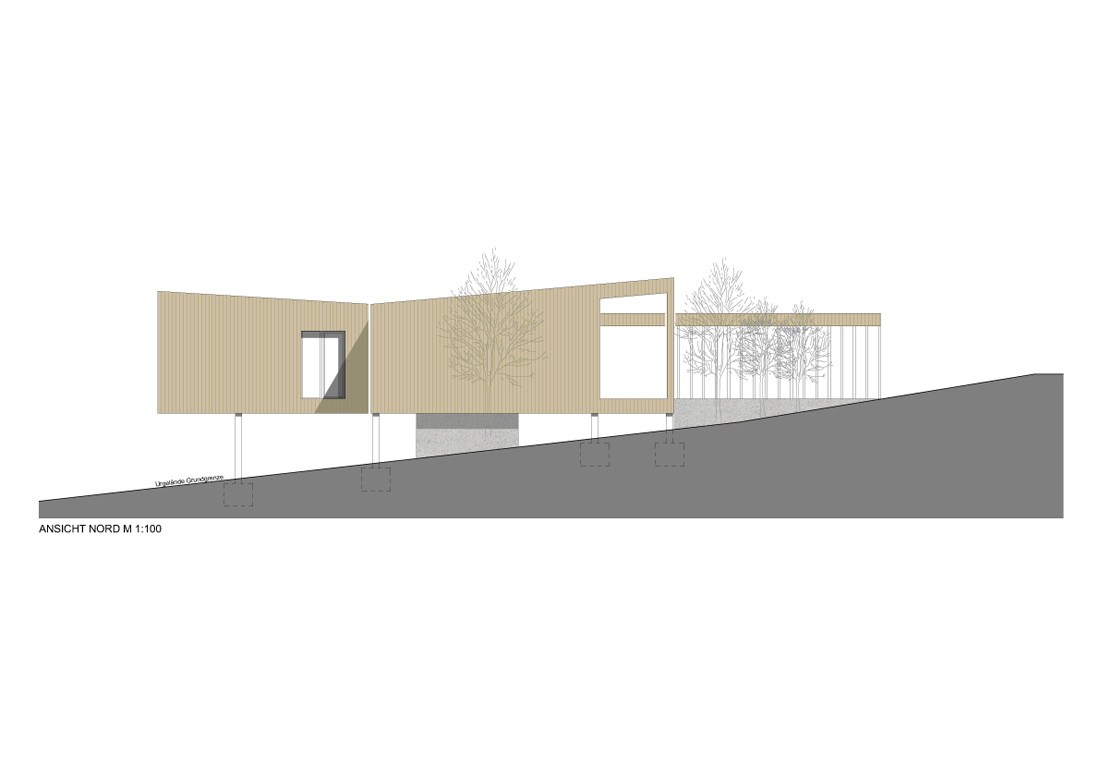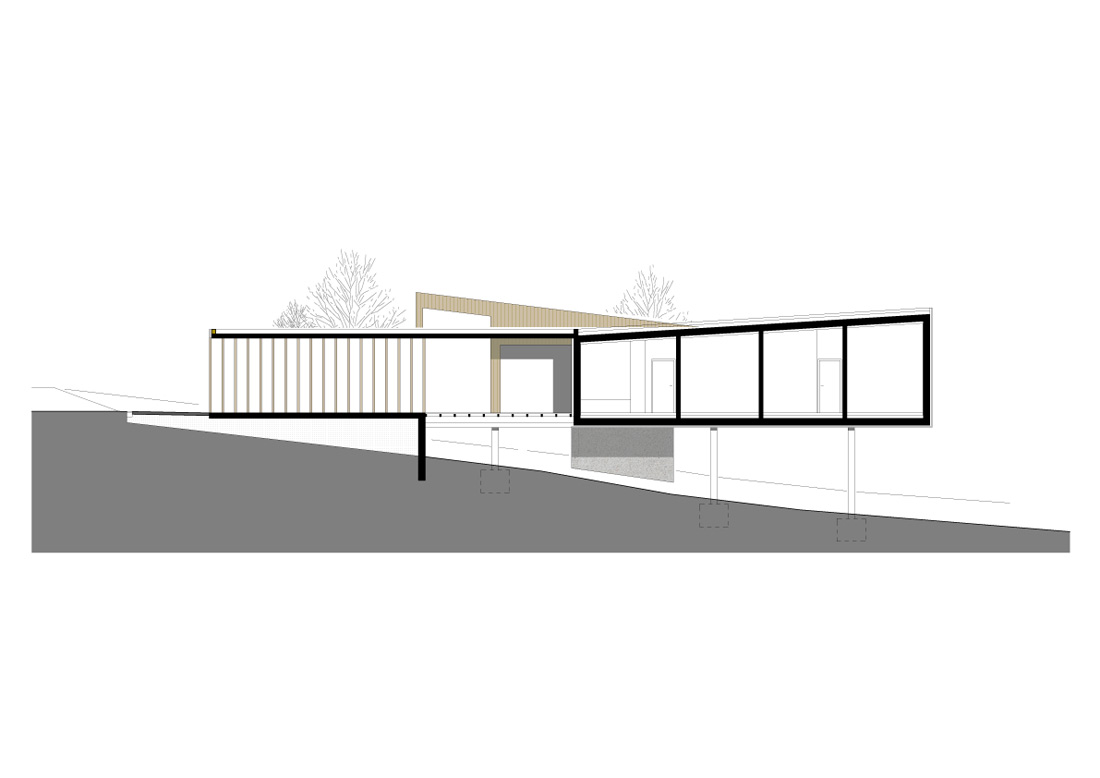 Credits
Architecture
Hammerschmid, Pachl, Seebacher – Architekten
Client
Magdalena Nösslböck, David Schickengruber
Year of completion
2017
Location
Graz, Austria
Total area
115 m2 unseable area
Site area
1.044 m2
Photos
Dietmar Hammerschmid
Project Partners
Main contractor
Holzbau Lemsitzer
Other contractors
Spitzer Dach, Windowstar
Related posts
Powered by