Positioned on the highest level of a new apartment building, the 80 sqm space benefits from abundant daylight due to the terrace, balcony and multiple roof windows. The long and narrow entrance is sectioned and marked by a wooden frame covered with the same material as the living room flooring. Starting with this element and ending with the dining room, white storage spaces and cabinets are arranged along the left side walls, in order to leave as mush space as possible for the couch, the little island and the dining table. The guest bedroom has the same simple style and is comprised of a white storage unit and a simple sofa bed. They share the space with a freestanding bath tub, carefully positioned beneath two roof windows. In order to create a homogeneous design, beginning with the hallway floor, a discreet neutral concrete finish has been applied to several surfaces such as the kitchen worktop and walls, the flooring and walls in both of the bathrooms, as well as the suspended cabinets above the freestanding tub. The light shade of the wood and decorative paint is harmoniously complemented by the dominant white, which prevails throughout the entire space.
What makes this project one-of-a-kind?
What makes this project special is the overall serene atmosphere, the space is filled with abundant natural light during the day and warm artificial one during the night. The freestanding bathtub from the guest room is one of the main features of the project.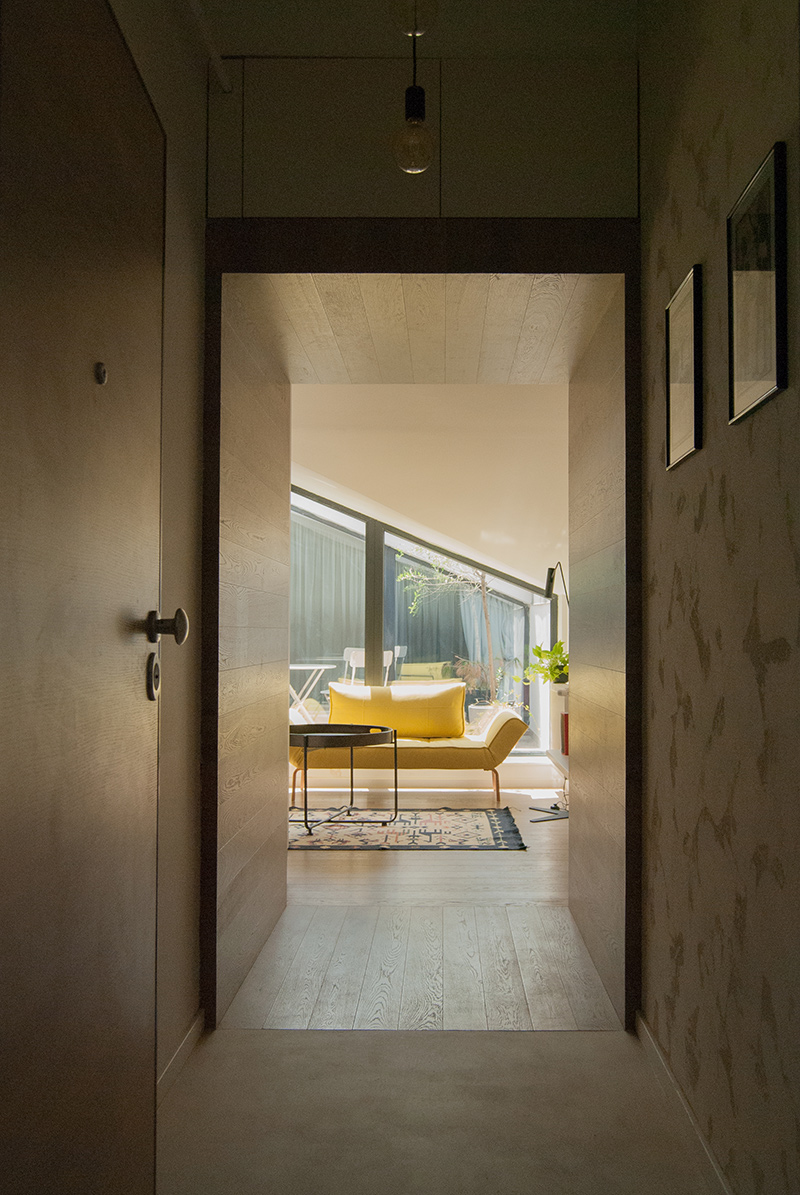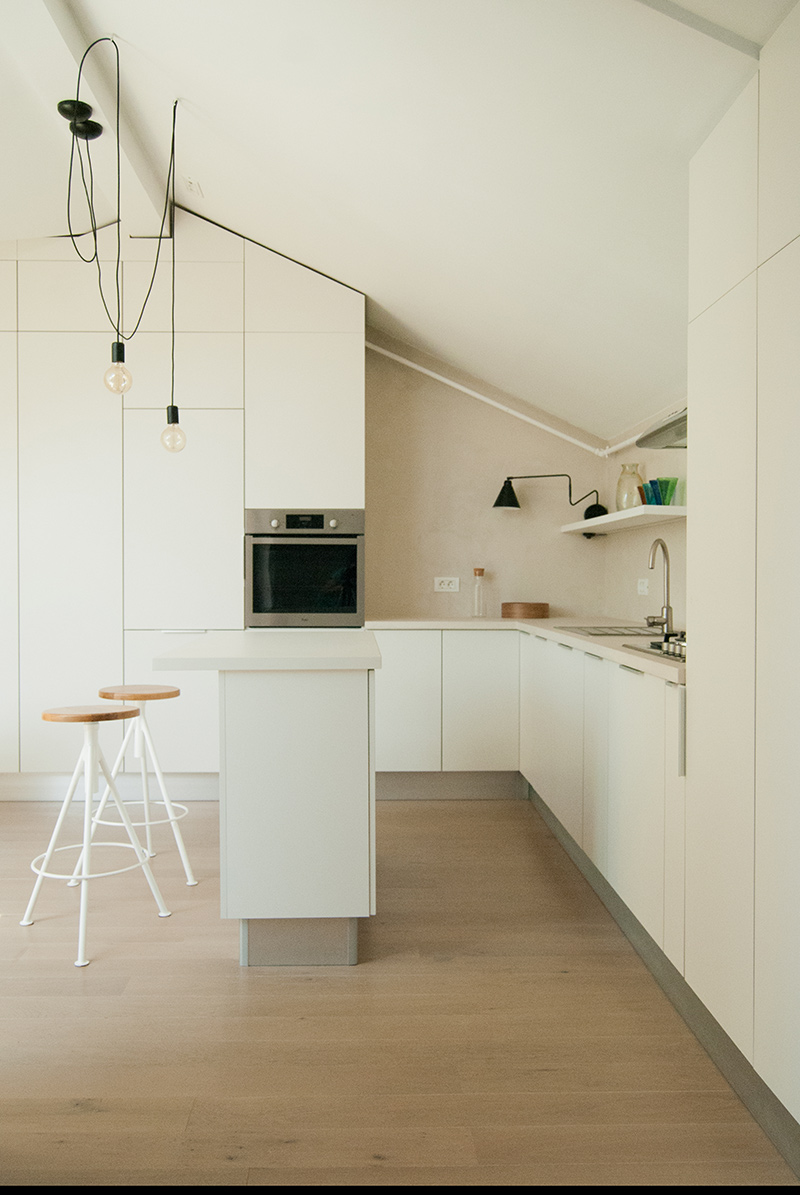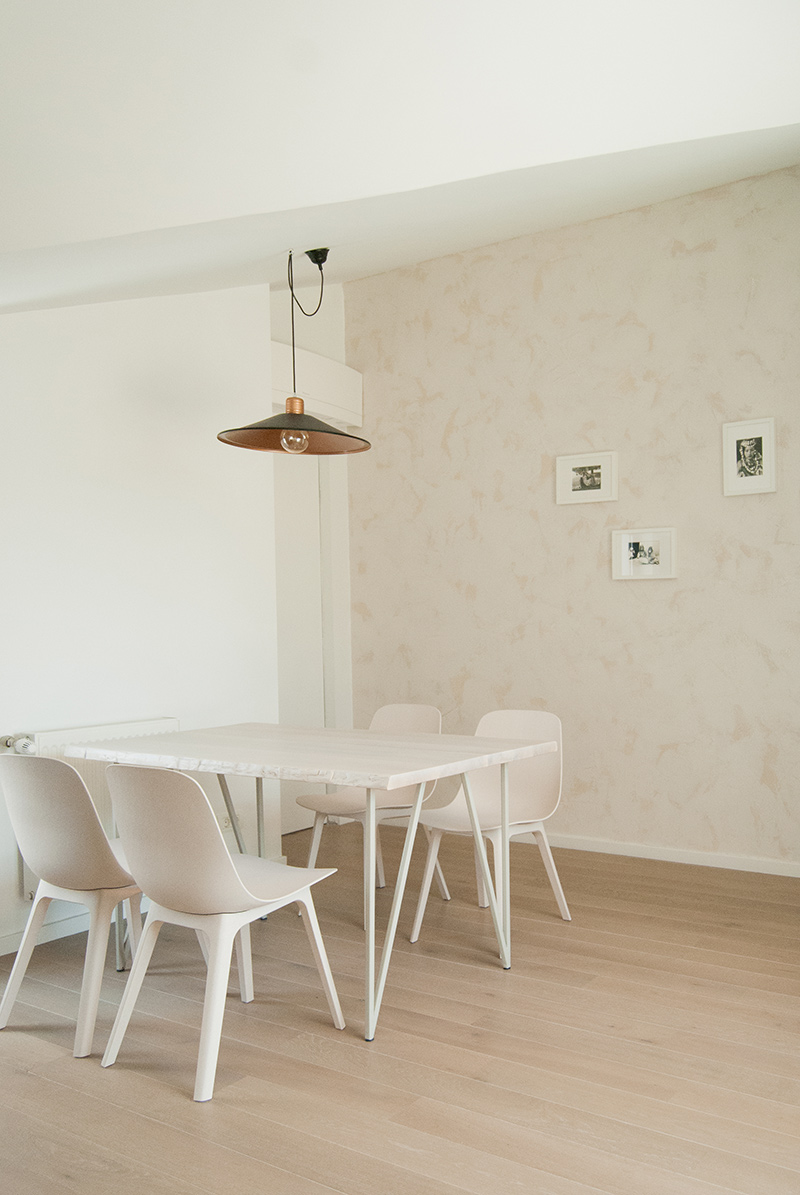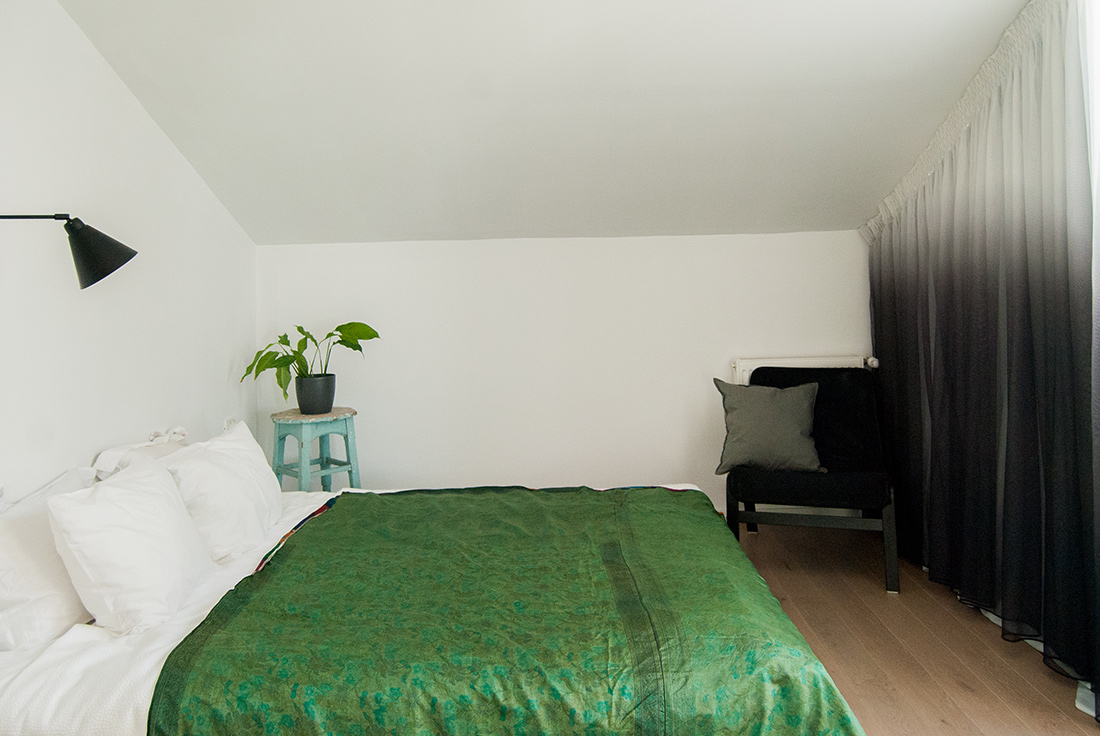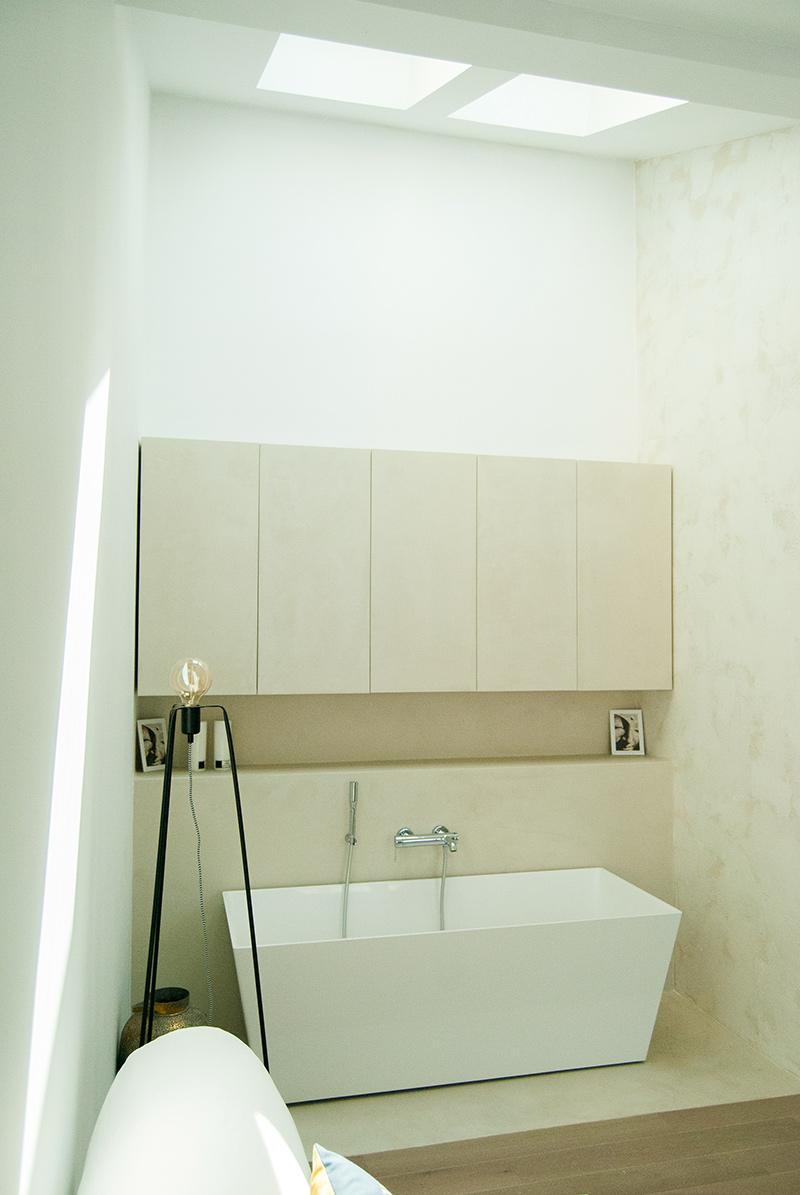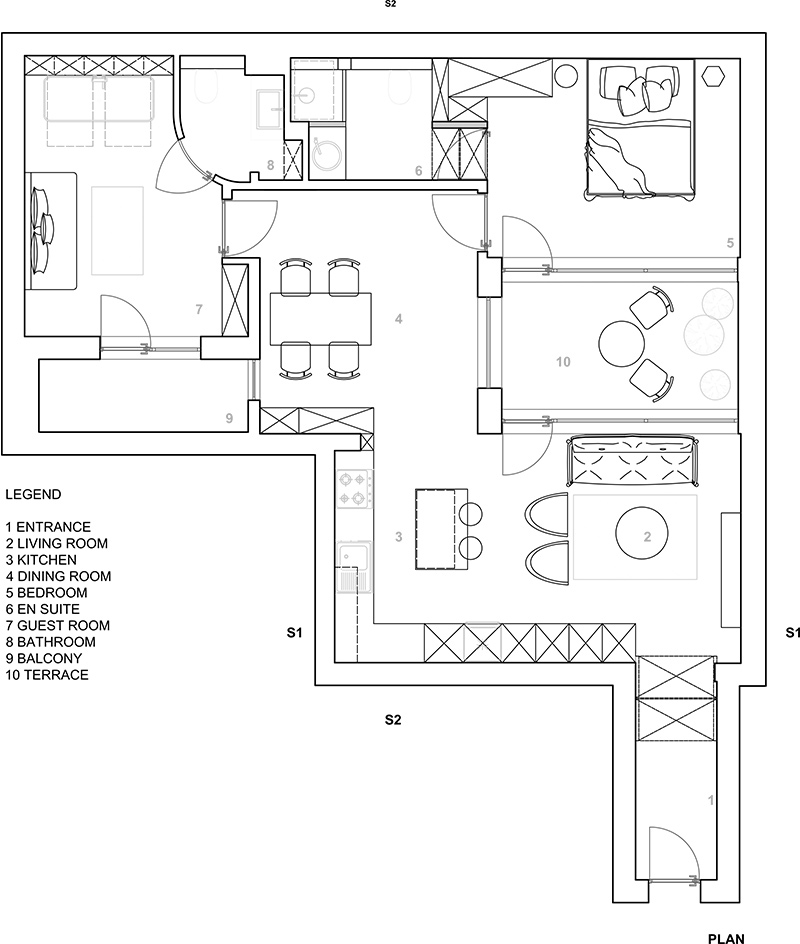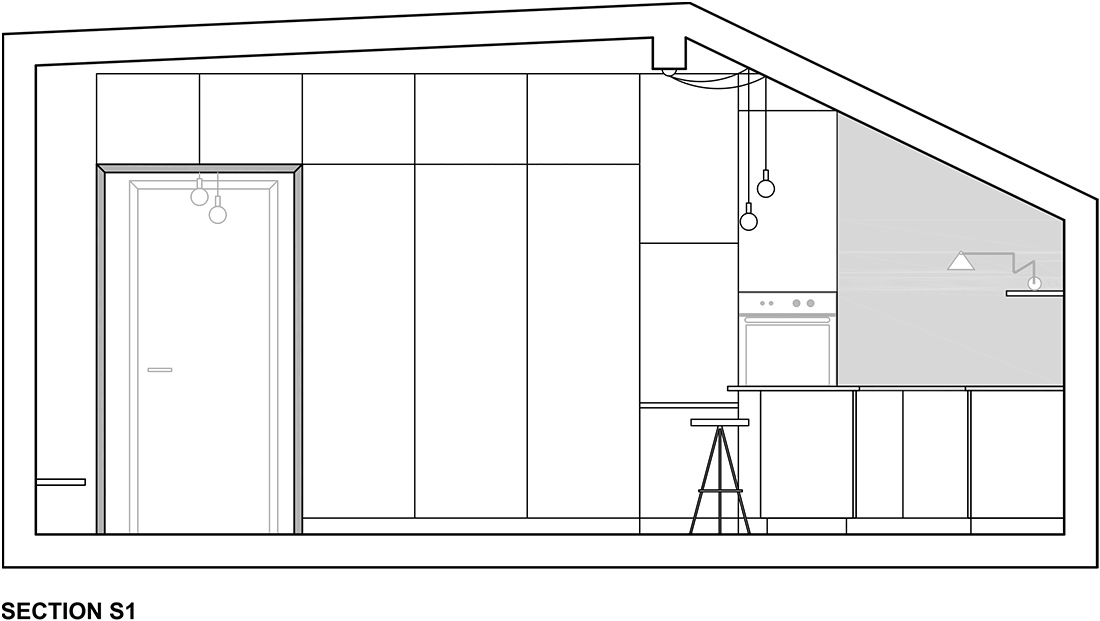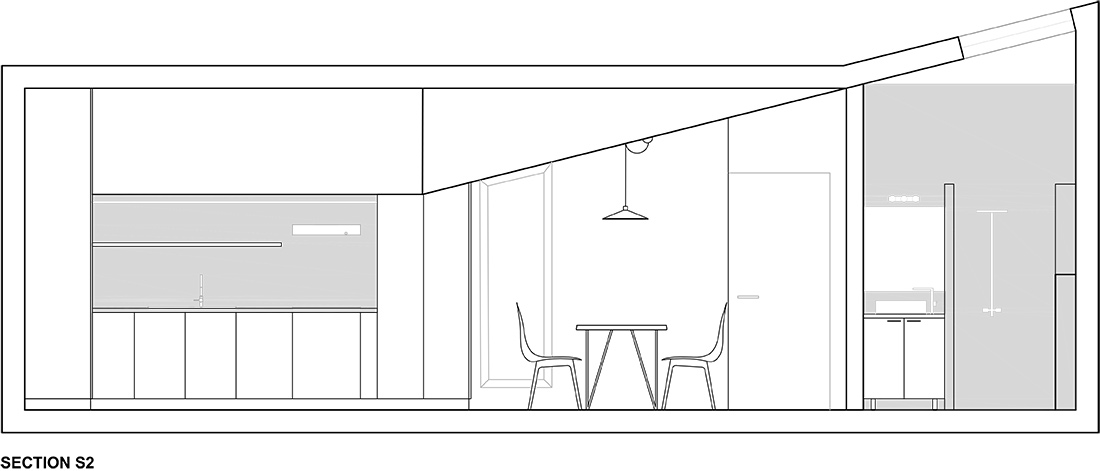 Credits
Autors
SOMETHINGWEDESIGN; arch. Vladimir Ivanet, int. arch. Beatrice Marta
Client
Private
Year of completion
2018
Location
Bucharest, Romania
Total area
80 m2
Photos
Beatrice Marta
Project Partners
HAM Group, SC. Digi Construct Srl, Aku Invest, Uzina 55, Concrete Art, Profesional Design Mob. SRL, Ikea Ro, Bravo Group, Bo Concept RO, The home, Massa Design, Combic Ro, Natural Wood Floor, Concrete Art, Culori Si Idei, Decora House, Bravo Group, White Design & Service USI
Related Posts
Powered by