Gusto Parmigiano is a restaurant and shopping space (risto-shop), entirely devoted to Parmigiano Reggiano. It was born with the aim to give people a unique experience "around the Parmigiano", moving back the Parmigiano Reggiano to its natural role; the star driving product of all food and wine offer from Emilia, the so called food valley.
The shop space declines in contemporary language the old local boutique, steady with time in our collective memory, using materials like Bardiglio marble and milk white ceramic.
The restaurant zone, with internal show cooking kitchen, appears as a rigorous and spiritual space expressing its analogy with the preparation ritual for this precious food, which assumed the connotations of iconic element in Italian cuisine.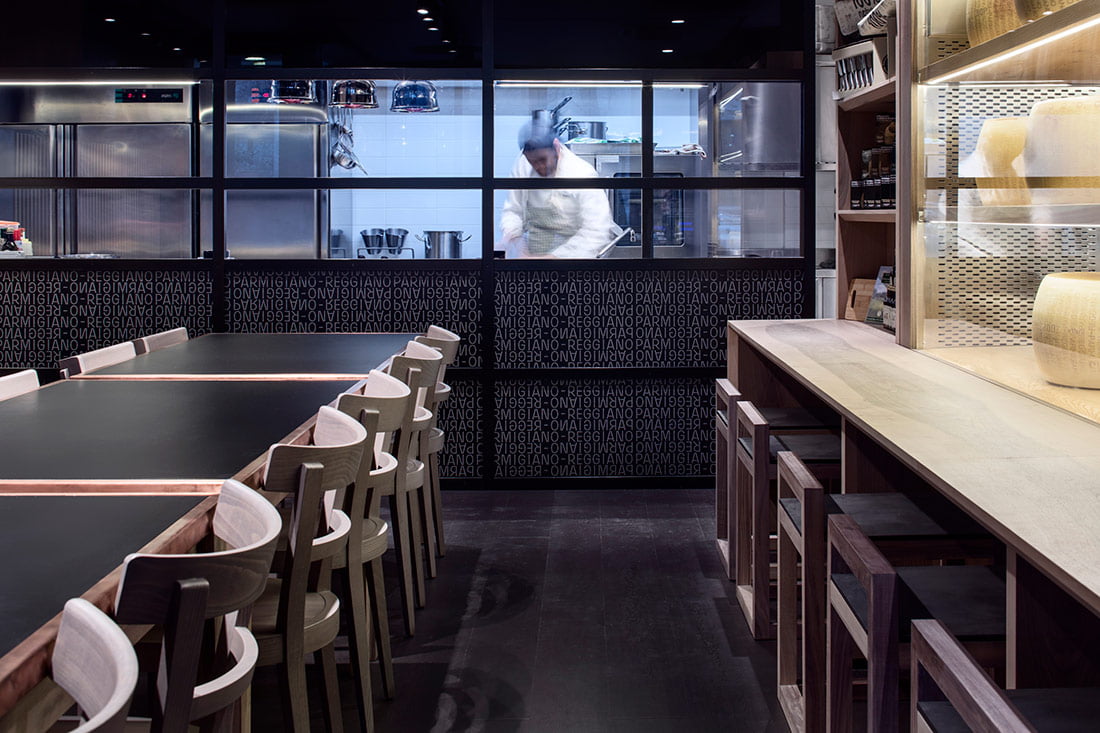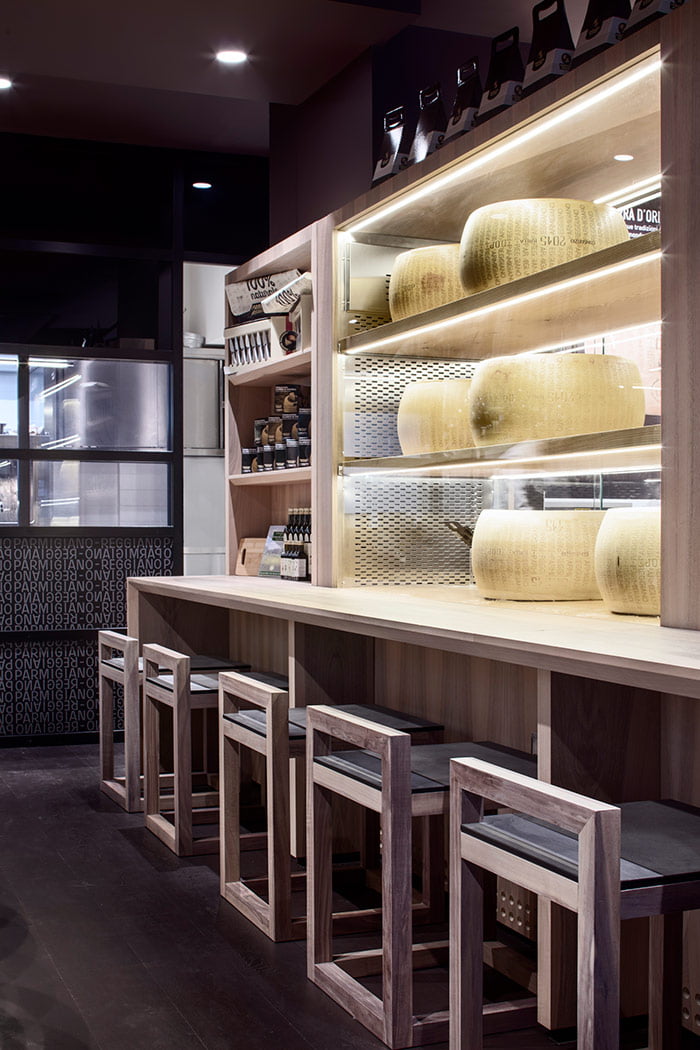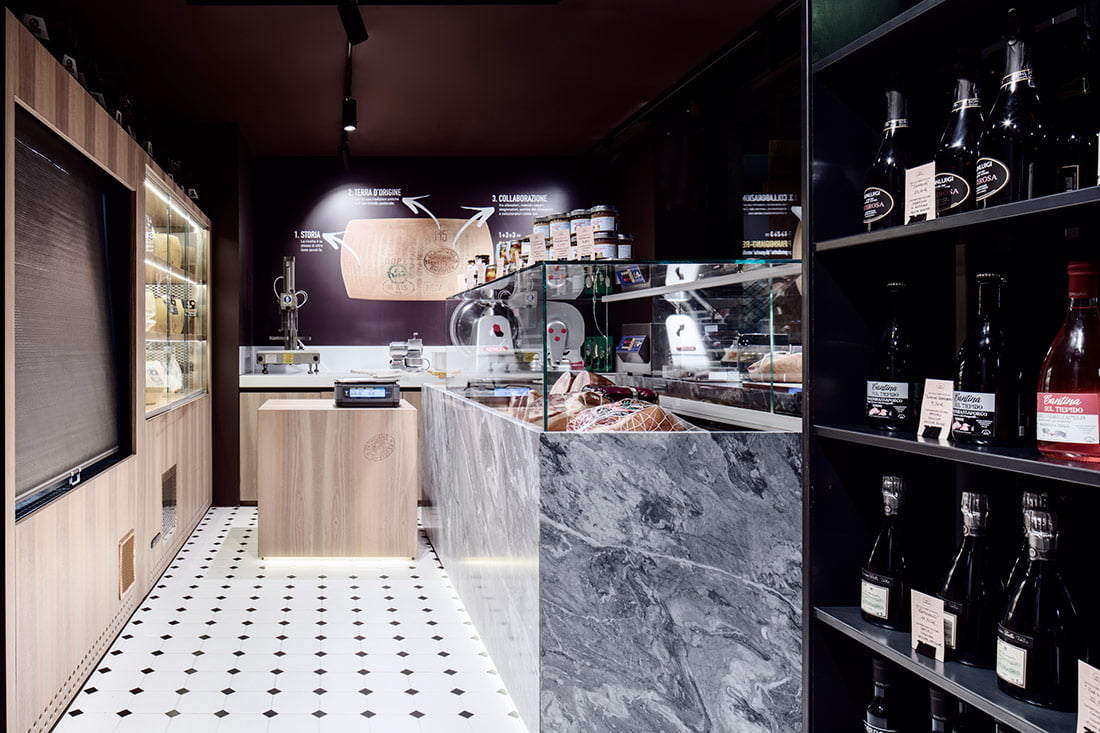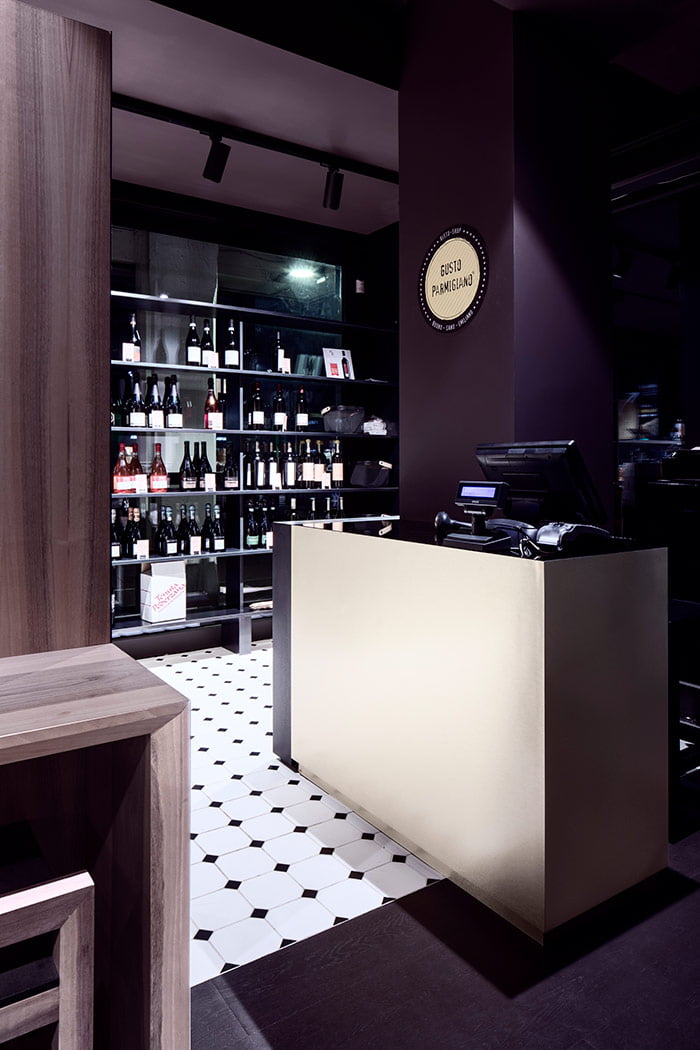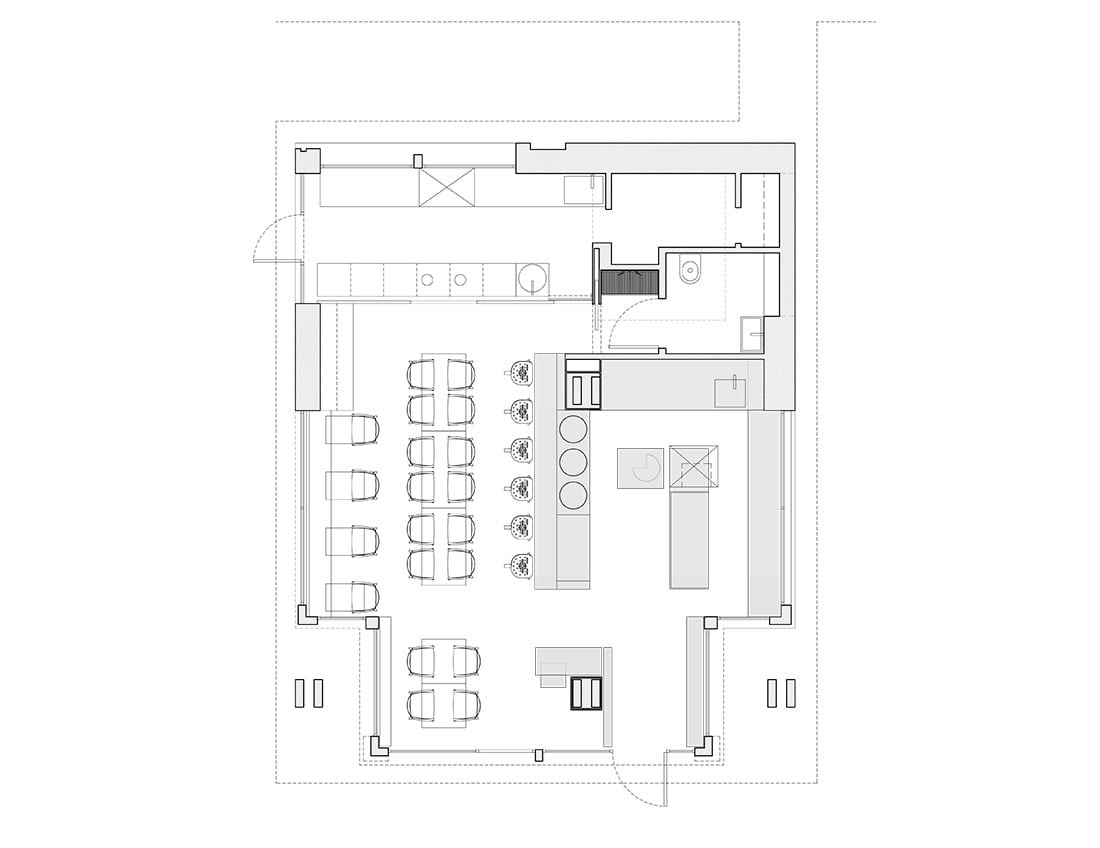 Credits
Project Partners
OK Atelier s.r.o., MALANG s.r.o.
Related posts
Powered by