Gjirafa is the first browser in Albanian language. Even though it was founded in America, the work is done in two main centres in Kosovo, Prizren and Prishtina. Gjirafa gains its success according to the communication of interpersonal relations. This communication is achieved due to the coordination of the work and the socialization of the team work.
Maden Group, during the design process of the working space, put the functionalization of every corner on the first place. The working-day begins at the bar of Gjirafa, which is made of organic wood which appears all over the space. The organization of the work and space starts from the waiting area, the meeting room and the working part. The bean bags, the brain-storming zone, the mini-library, are working areas where stress isn't allowed. A unique element is the most highlighted part of the facility. The orange metallic shipping container, as a recycling material, integrated on the interior, comes as an out-of-the-blue object which intrigues the curiosity. The inner space is used as a meeting room while upon the container there is a hammock to rest and relax.
The inner function, the work coordination regarding the chosen design, makes the environment more comfortable for the team and their socialization. As you stand up from your working desk, you go through a bunch of bean bags placed in front of the TV, to read a book in the library, to relax on the rocking chairs as well as to take a nap on the hammock; nevertheless, this increases the socialization of the workers.
Gjirafa business' main request was to create spaces that would give a serious and professional sense of a feeling. In comparison to "Gjirafa.com" offices who were designed to create a cosy and friendly environment. The design of the entrance in the centre of the two offices, has defined the symmetrical importance for the 2 branches of the company. Having "Gjirafa.com" on the left and "Gjirafa.biz" on the right of the entrance. The entrance was designed to create an impression of uniqueness and cleanliness, by using the power of black colour in the main hallway. The exceptional lighting elements on the hallway create a memory for the client associated with the Gjirafa office. The lighting of the elements functions with sensors according to the movements which conveys the technological developments of the past decades. The other part of the office has been designed for a quieter and serious environment. In the back of the "Gjirafa.biz" offices – the container, walls are matching to the walls in the "Gjirafa.com" offices. This way a visual connection between the two spaces of Gjirafa.com and Gjirafa.biz was created.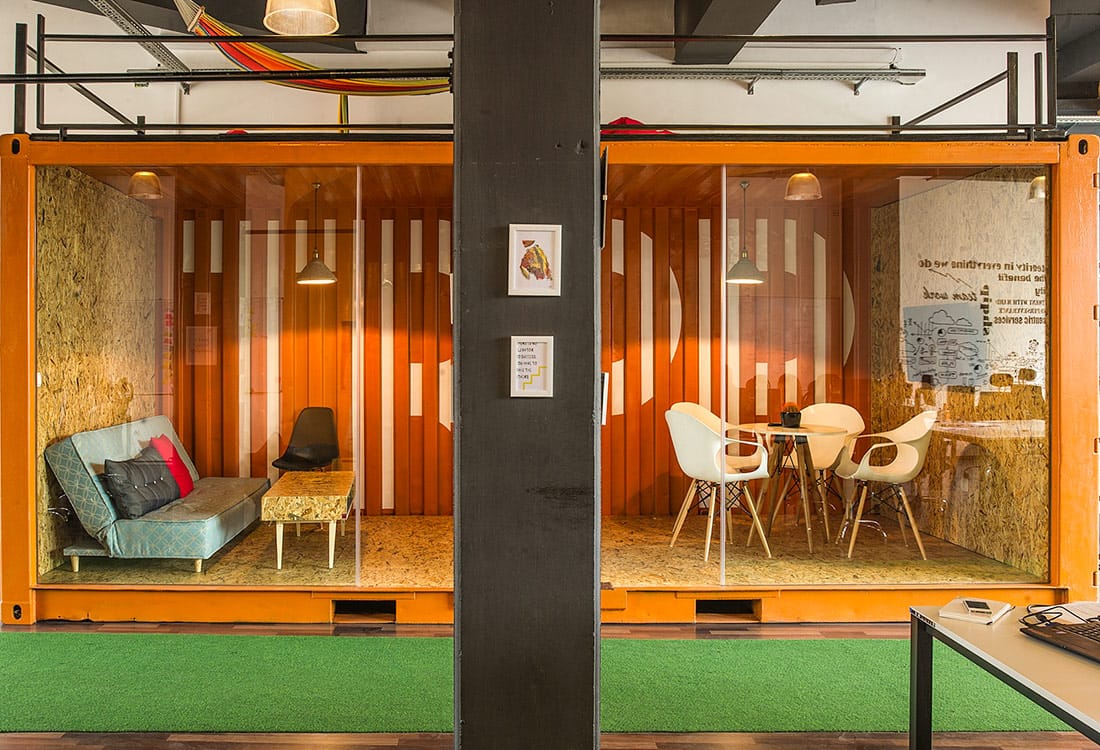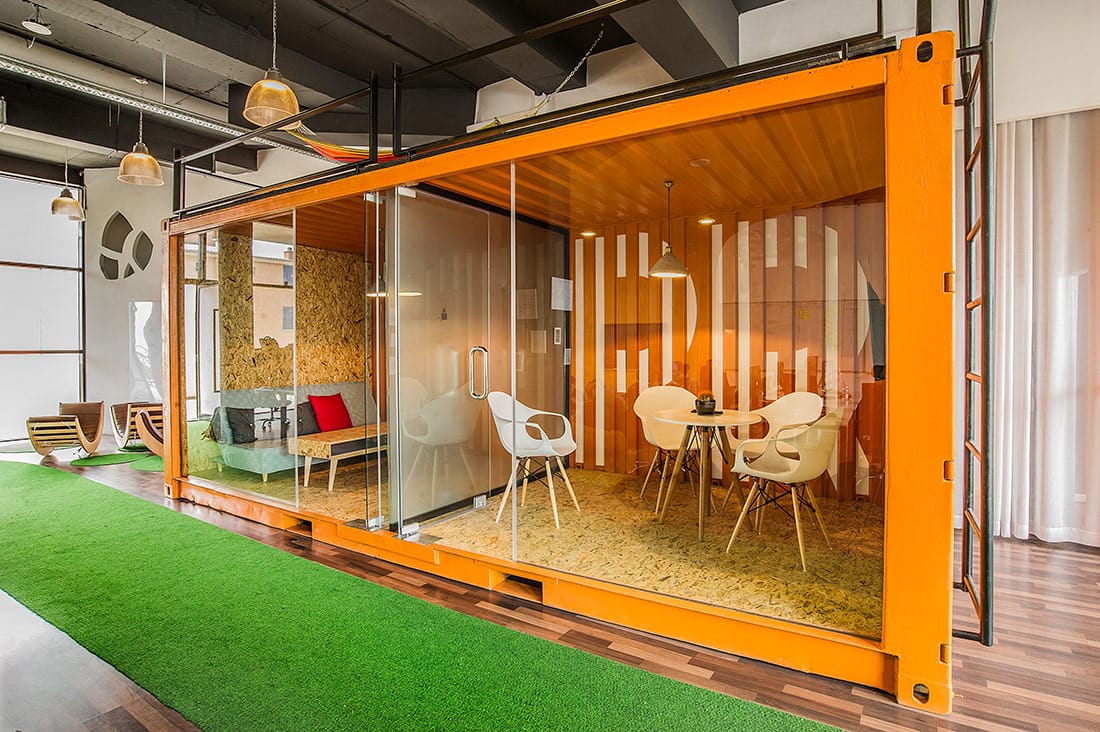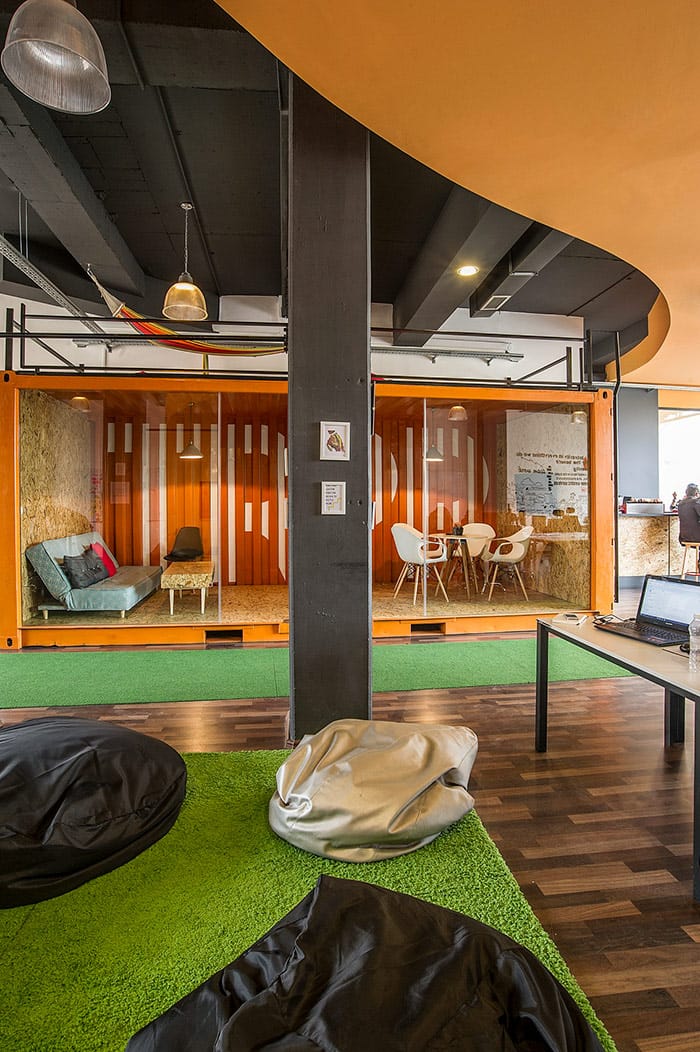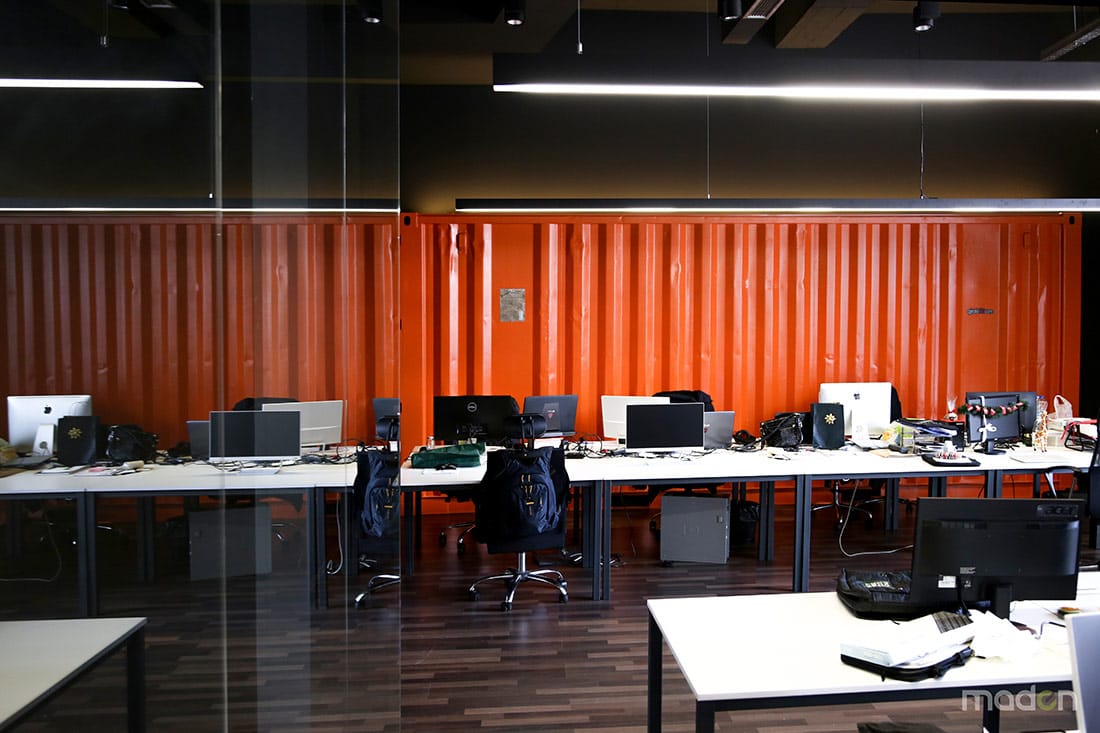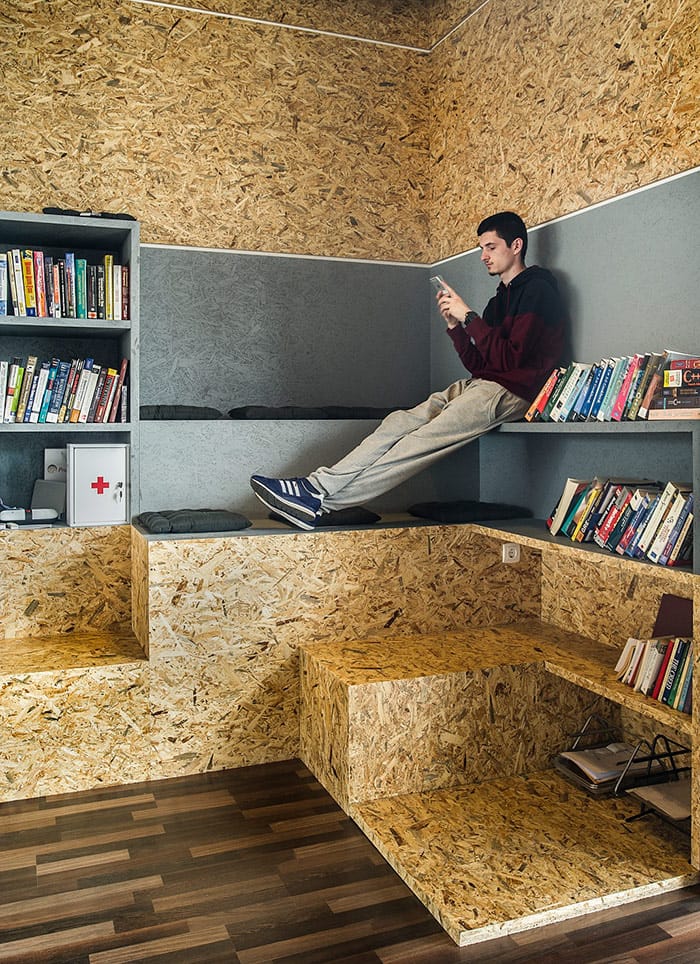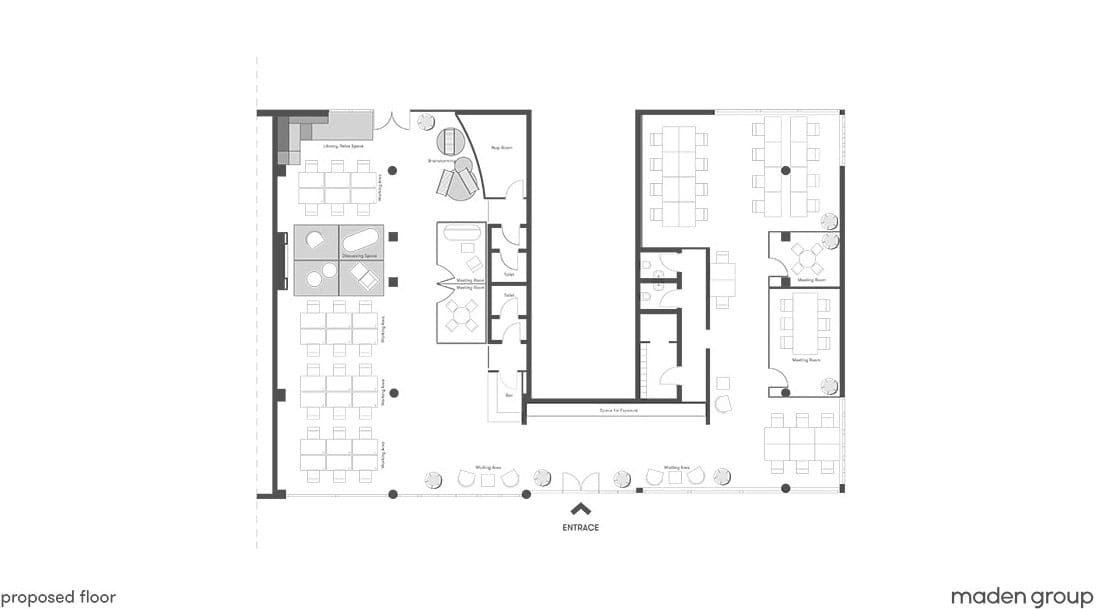 Credits
Architecture
Maden Group
Client
Gjirafa.com
Year of completion
2017
Location
Prishtina, Kosovo
Total area
450 m2
Photos
Artan Korenica & Atdhe Mulla
Related posts
Powered by