The starting point of the project was the continuation of the Balvanyos Resort identity in Bucharest, through a restaurant with a wine-bar, adapted to the urban environment without losing the atmosphere and the sensibility of the original place. GastroLAB Balvanyos is a nature retreat, an open space with a welcoming atmosphere and a menu based on local ingredients. Its introduction to central Bucharest has been translated into an urban restaurant with a modern kitchen and a substantial selection of wines.
In our vision, a restaurant is sustained by three ingredients: food, people and ambience. The challenge was to translate an urban, open, neo-industrial space into a place with a welcoming atmosphere protected from city turmoil. The identity is created by the use of natural materials and the visual presence of the wine bottles. Oak wood, wicker objects, glass in different shapes, natural calf-skin all on a dark background fill out the space. The ceiling, structured by wooden elements, visually leads the client to the main areas: the bar, the dining area, the wine shop and the open kitchen. The interior lighting produces space, sculpting islands of intimacy. The logo is inspired by the sculpture created by Gyarfas Olah for GastroLAB Balvanyos, also remade in-situ in Bucharest. GastroLAB Victory Square is an inner-city heaven with a warm, familar atmosphere. A new place where you can come back, as if it always has been there.
What makes this project one-of-a-kind?
The biggest quality is the seamless dialogue between the craft objects – decorative or functional
and the standard, design elements (tables, chairs), all supported by the large display of wine
bottles – almost 8-900 varieties.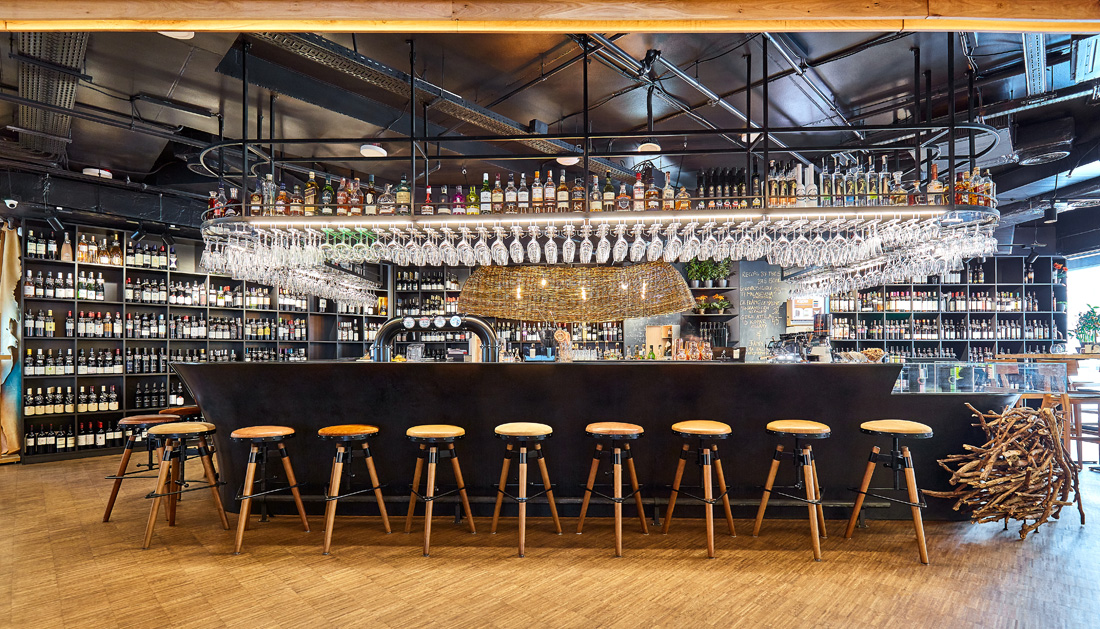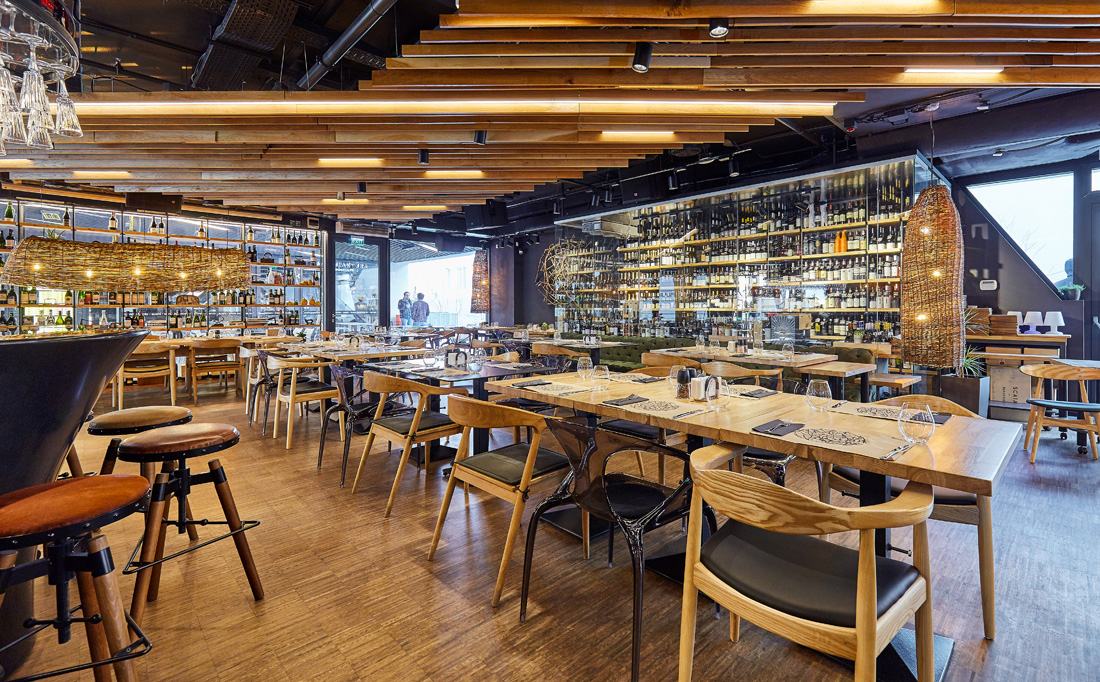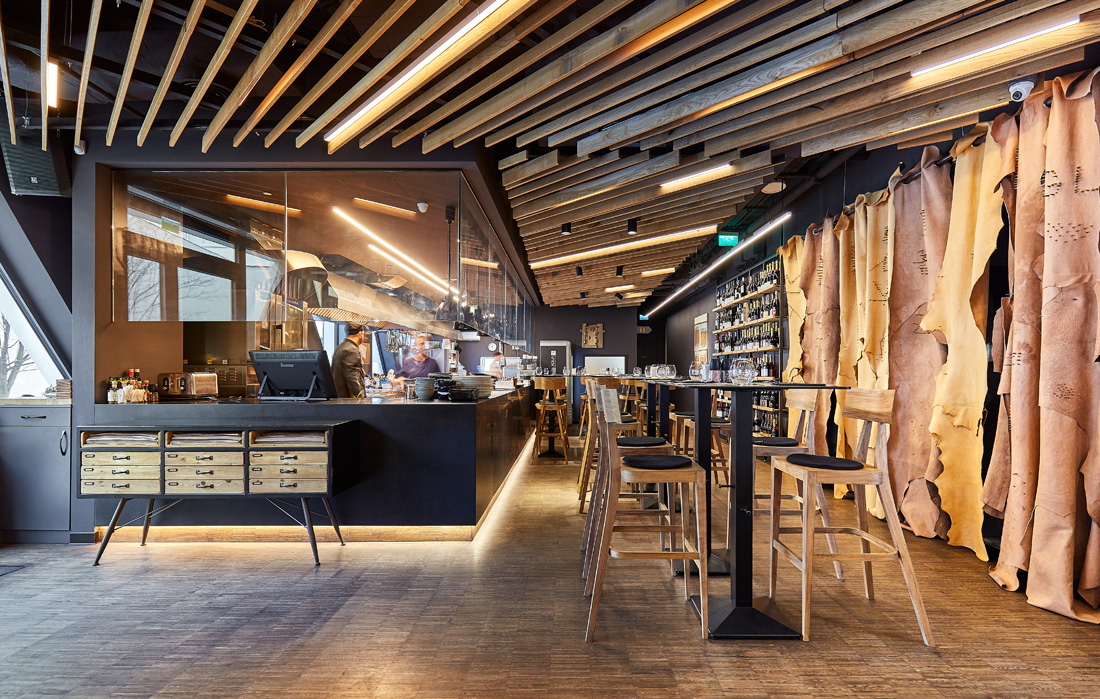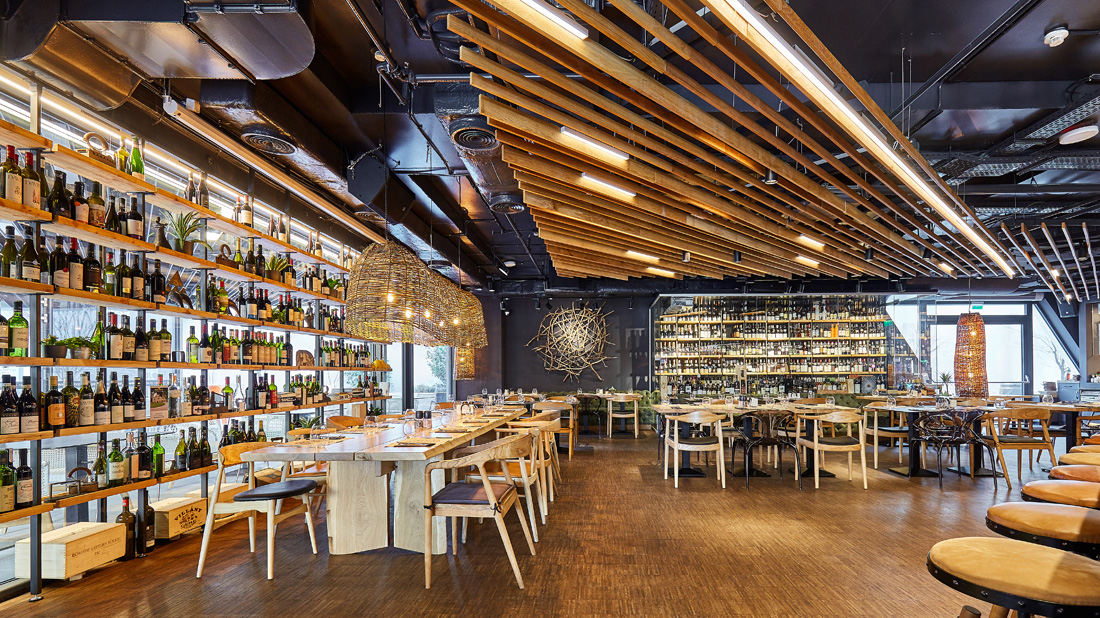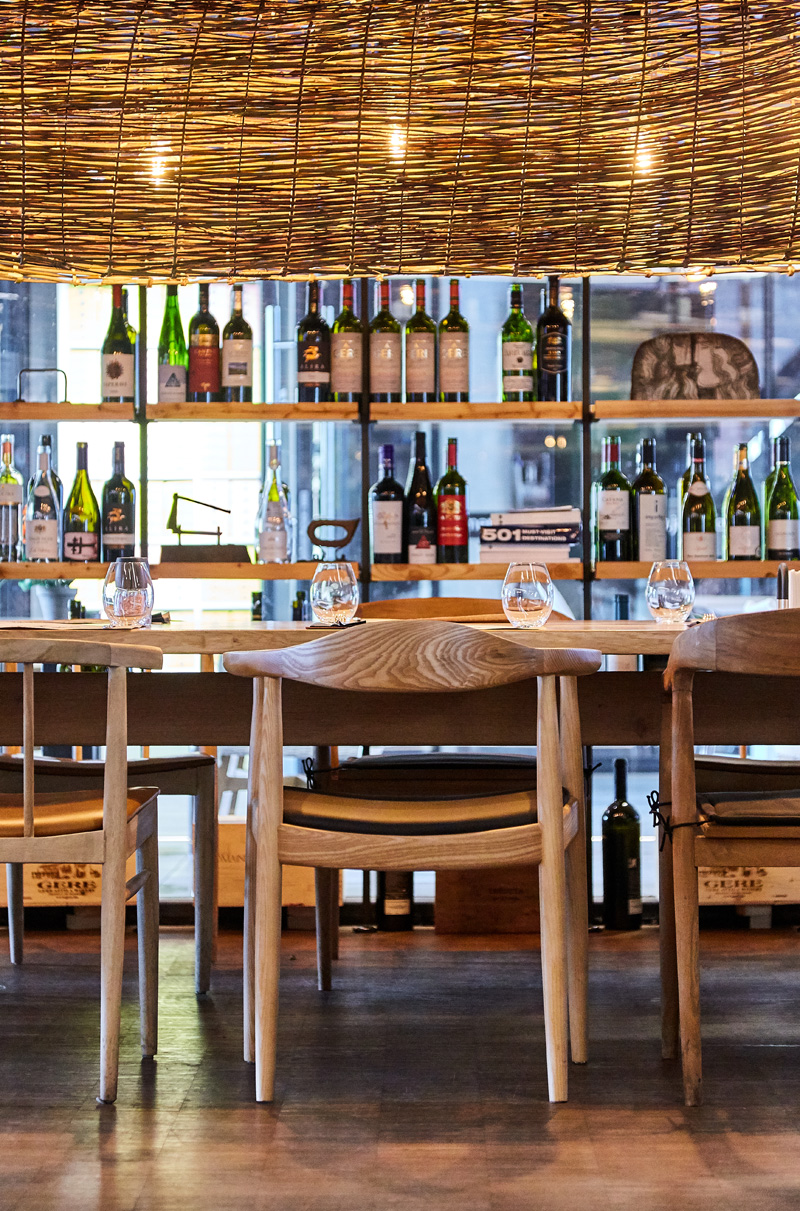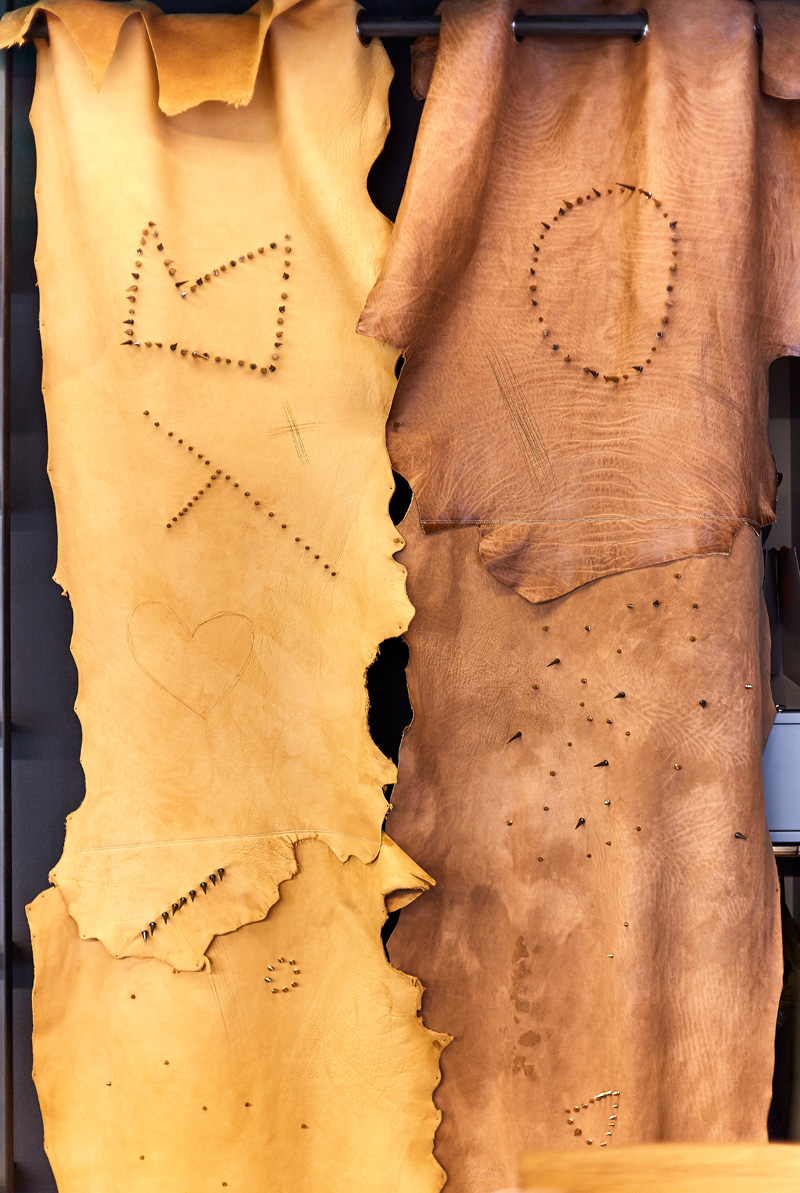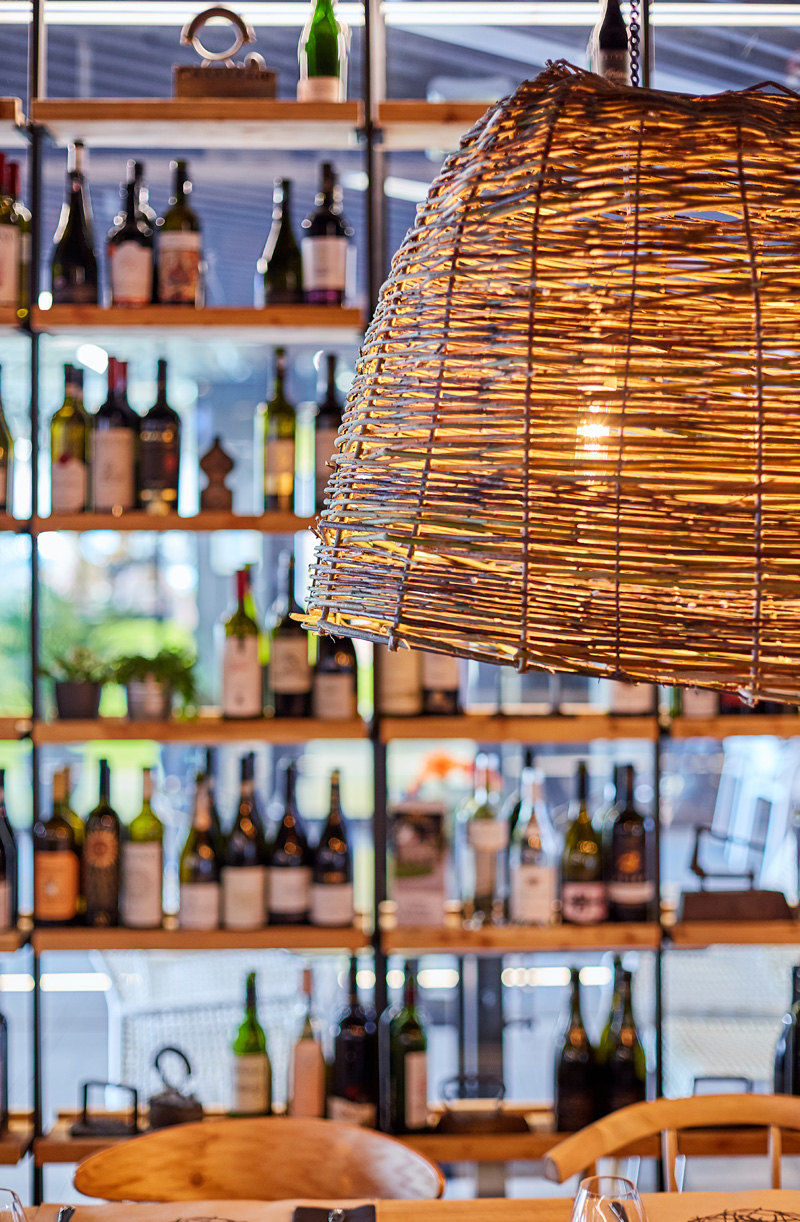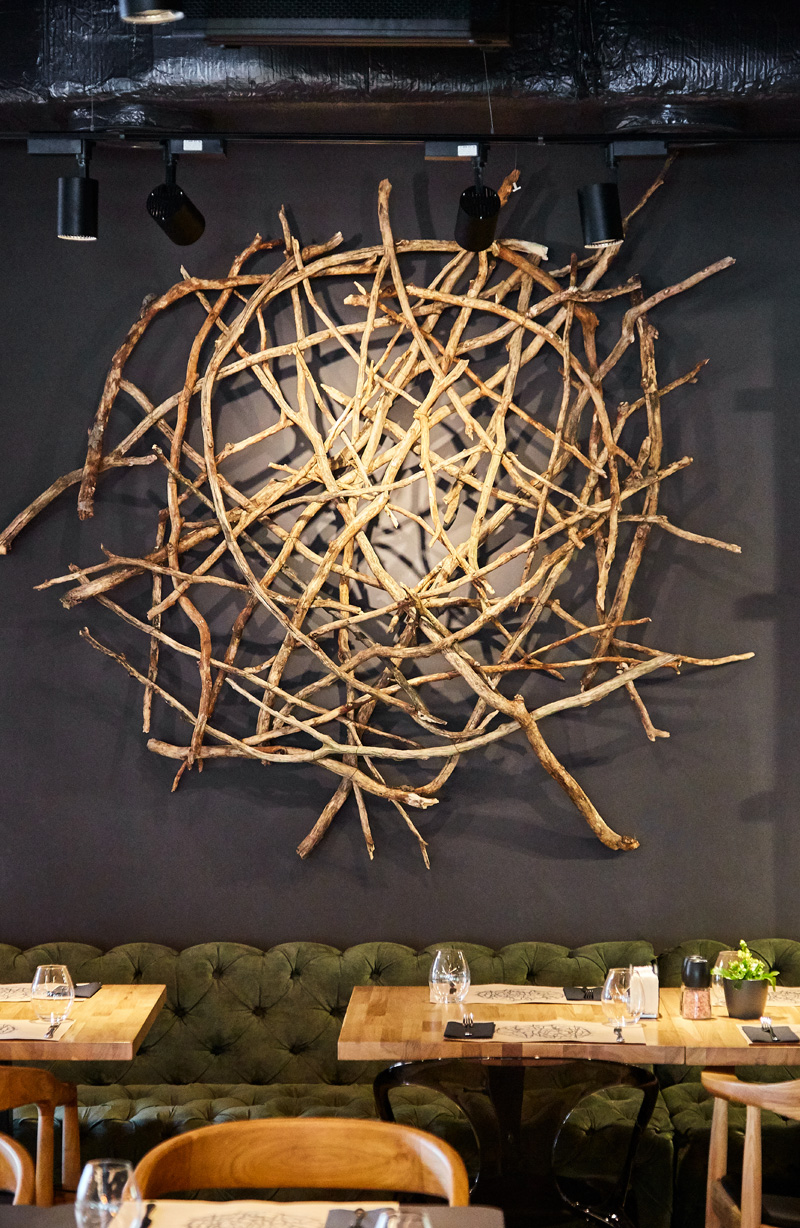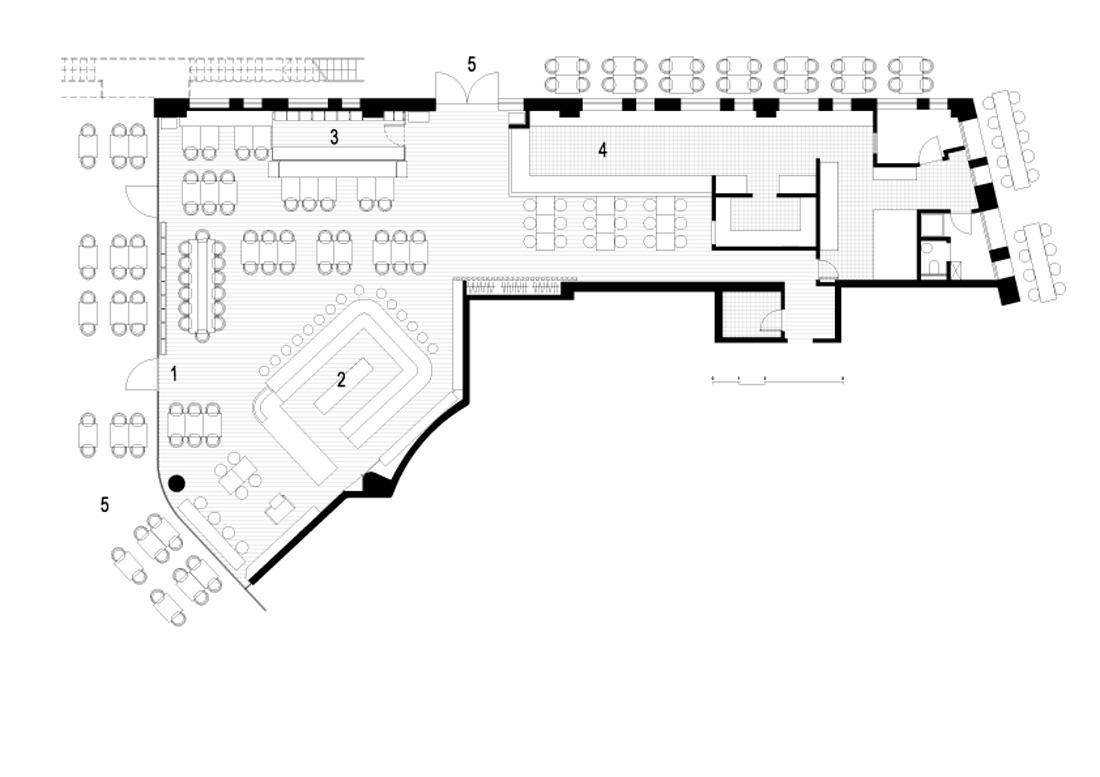 Credits
Autors
skaarchitects; S. Istudor, K. Dimou, C. Trufaș, S. Păvăluță with Olah Gyarfas
Client
Balvanyos Resort
Year of completion
2018
Location
Bucharest, Romania
Total area
310 m2
Photos
Arthur Tintu
Powered by