The Lowe & Partners Headquarters interior design is intended to be an environment that incites and cultivates creativity. The offices' architecture is a minimalist one, influenced by Scandinavian architecture and gravitating around 2 stories for grown-ups, namely Le Petit Prince and Alice in Wonderland. Their presence is discreet, enough to stir creatives' imagination. Before getting to business, we visited their old offices and we tried to get to know the team. Than we gave up. Too many personalities . Than we took Le Petit Prince and Alice in Wonderland as start points and tried to surprise the essence of the stories, the hero's direction and details that transform the entire story. We choosed these two stories because both of them are universal and are referring to imaginary worlds hidden inside of every adult. Inspiration for us were some key characters, like the mad hatter and the king in Le Petit Prince, and some dialogues and quotes. The result is a bright and relaxed work environment enhanced by original and creative elements ment to create the link with imaginary worlds. It is colored, simple and full of details.
Though we are convinced that Alice and the Little Prince would have been best friends , we didn't try to bring these characters into our project. It was rather the other way : we tried to bring the team of Lowe&Partners Romania inside their magic worlds. At the beginning of the project , when thinking about the solution for the interior design , we had to deal with some features of the existing space: the low high that was underlined by a long and narrow space. All four floors had the same problem , plus the fragmented façade . Another aspect was the fact that Lowe &Partners Romania were a group of seven companies, each of them with its own characteristics. Therefore , we had to find some common approach to give unity to the entire space, and also some specific features to difference them.
For the open space we used simple materials and forms to create a neutral background for the 'event' space (conference call room, meetings, cafeteria, brainstorming room). We used a concrete floor , some wooden shelves inserted in pillars, living walls and chalkboards where employers are invited put their mark on. To solve the severity and linearity of the space we used the jags of the ceiling and floor , in a different colour on each floor. The fragments and characters of the two stories are inserted only in the 'event' spaces , more like a scavenger hunt, not having a narrative line: a plane through the clouds, a reception desk like a caterpillar, a contorted yellow furniture , some oversized tea cups in the cafeteria, serving as lighting objects. Terraces are an extension of the interior space, an urban garden where they can relaxe or have some creative meetings or events.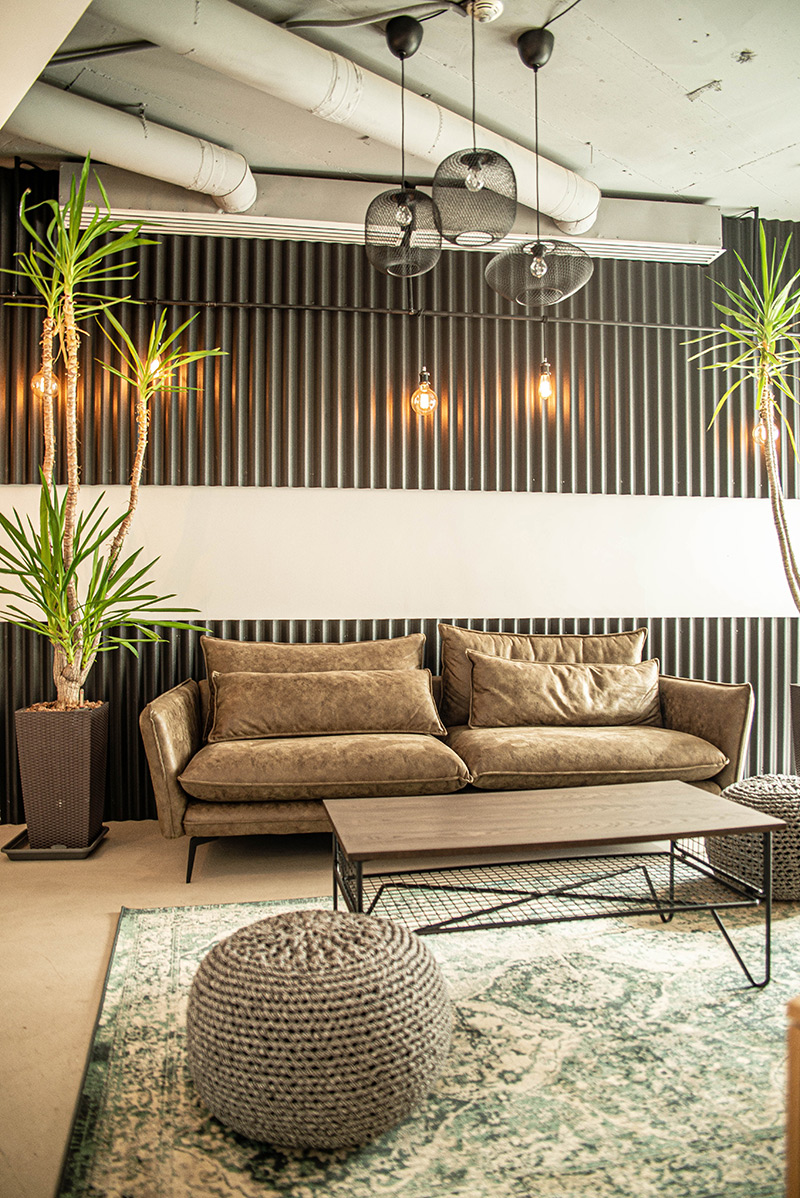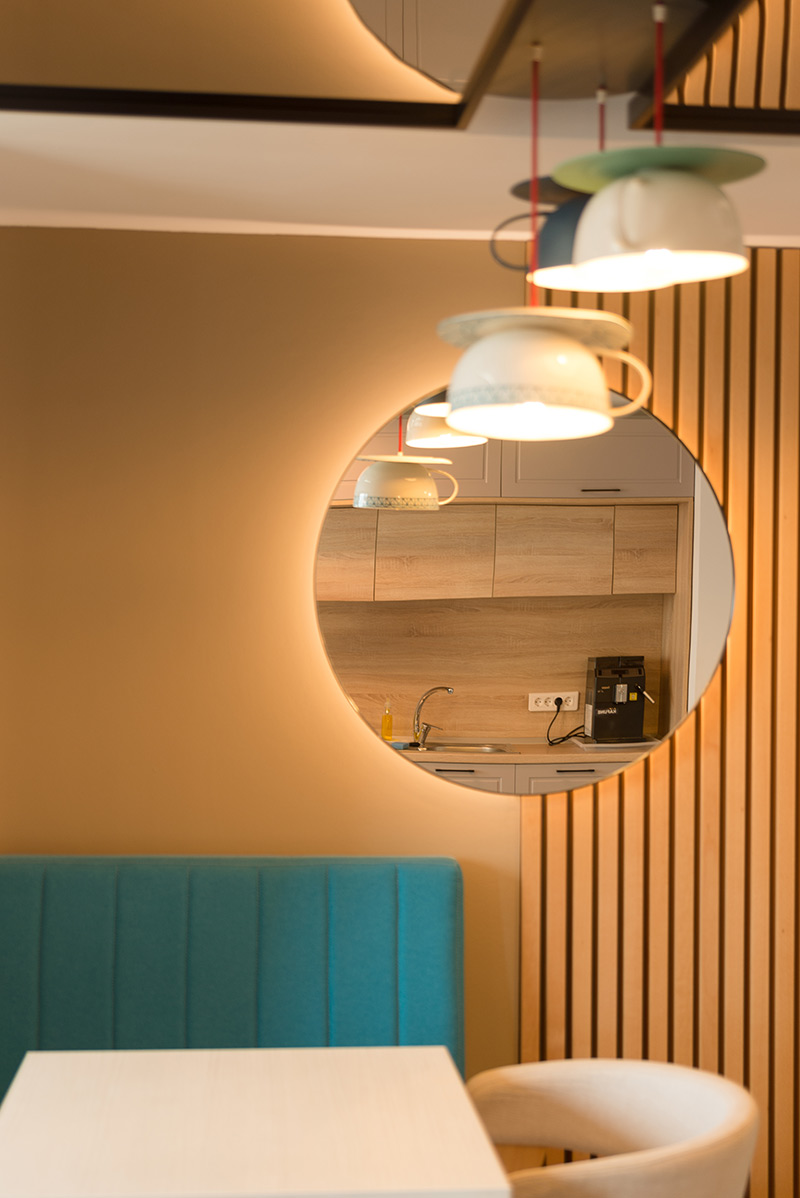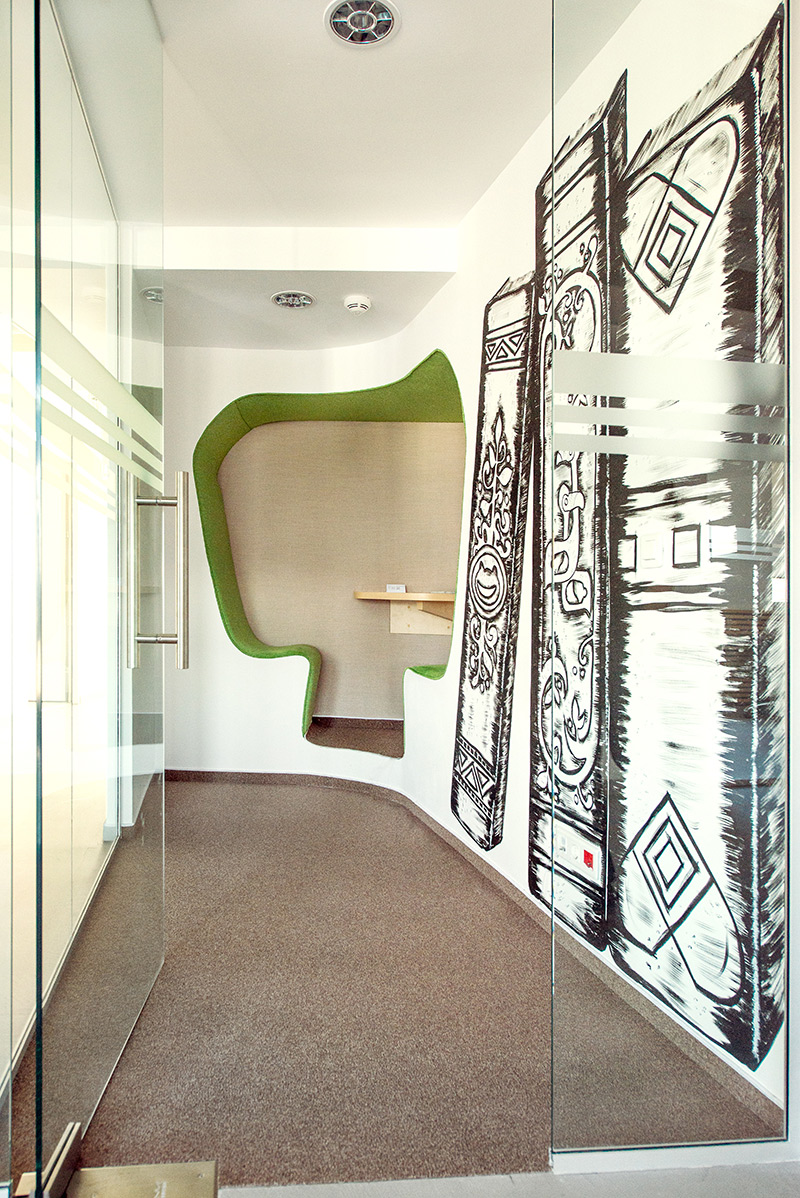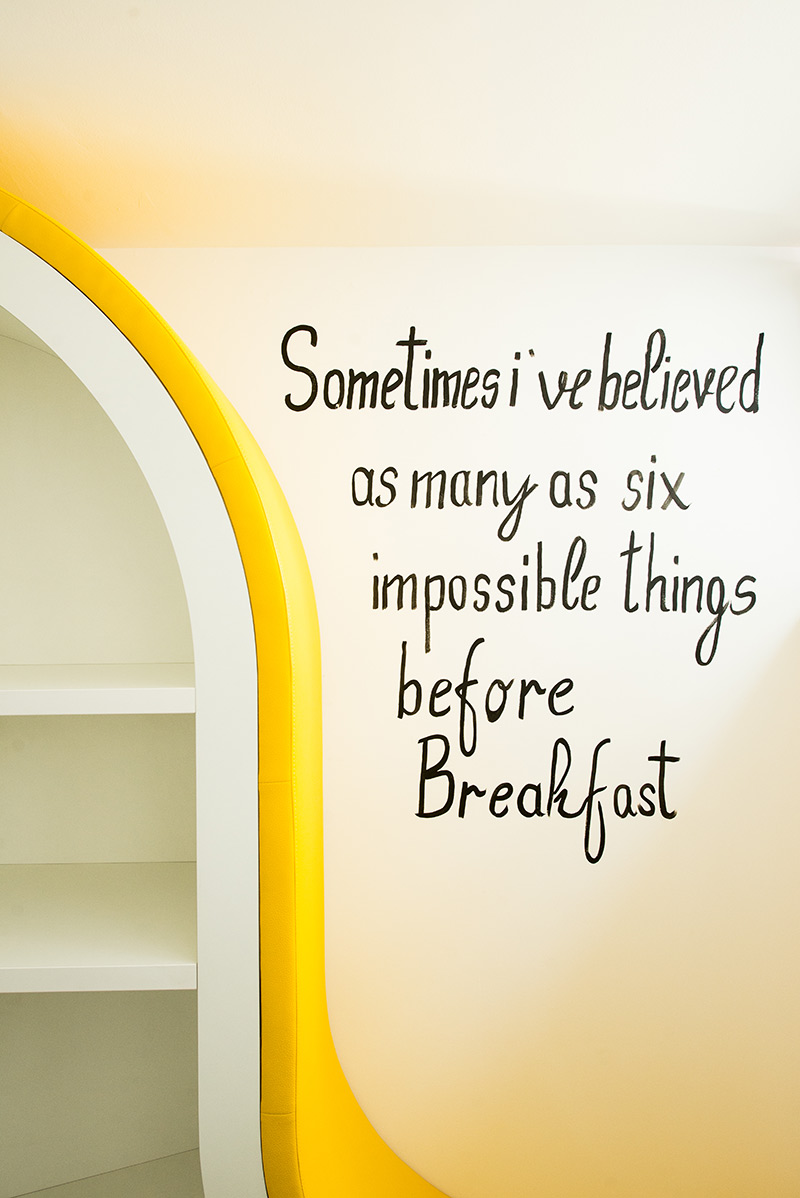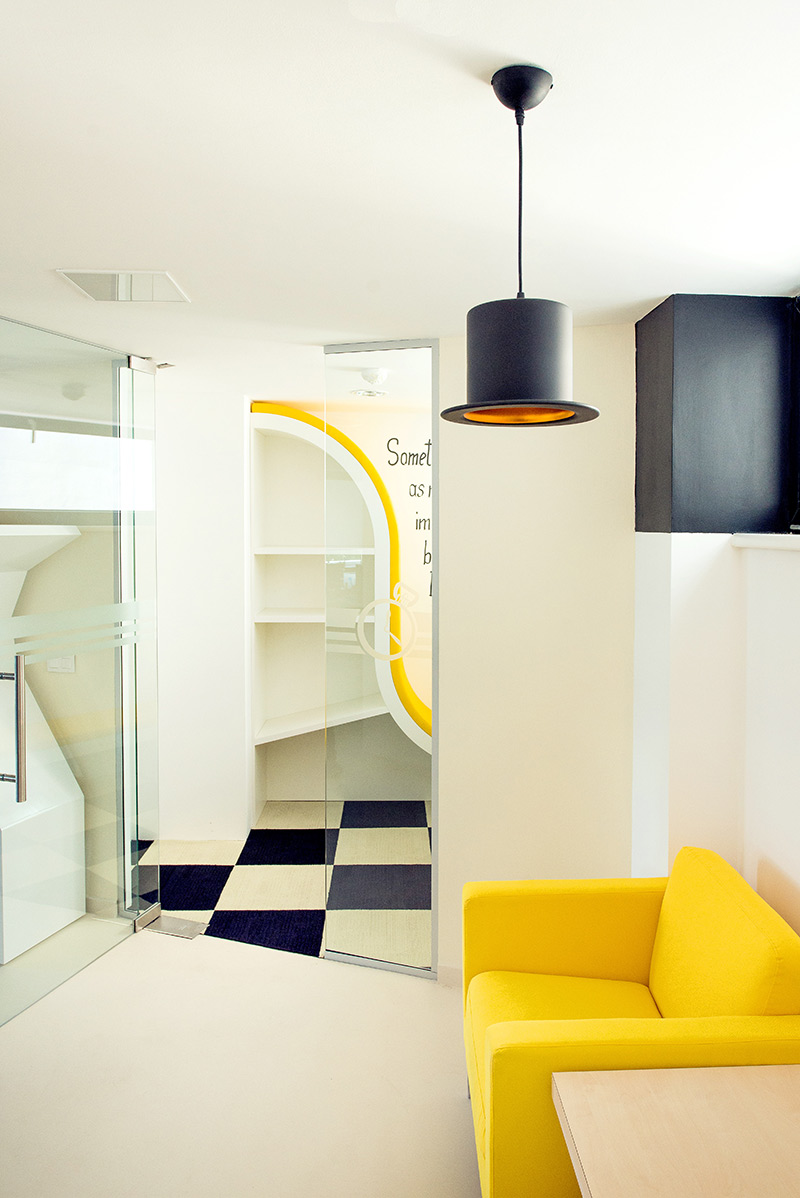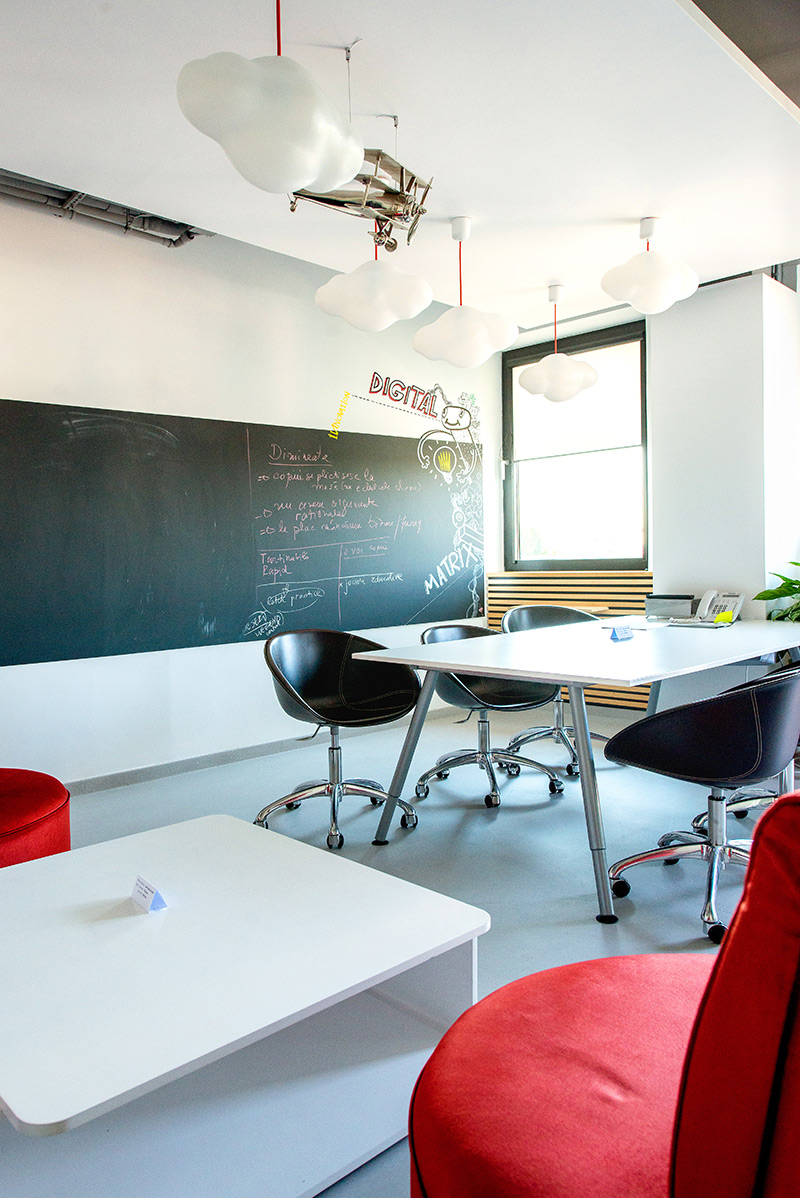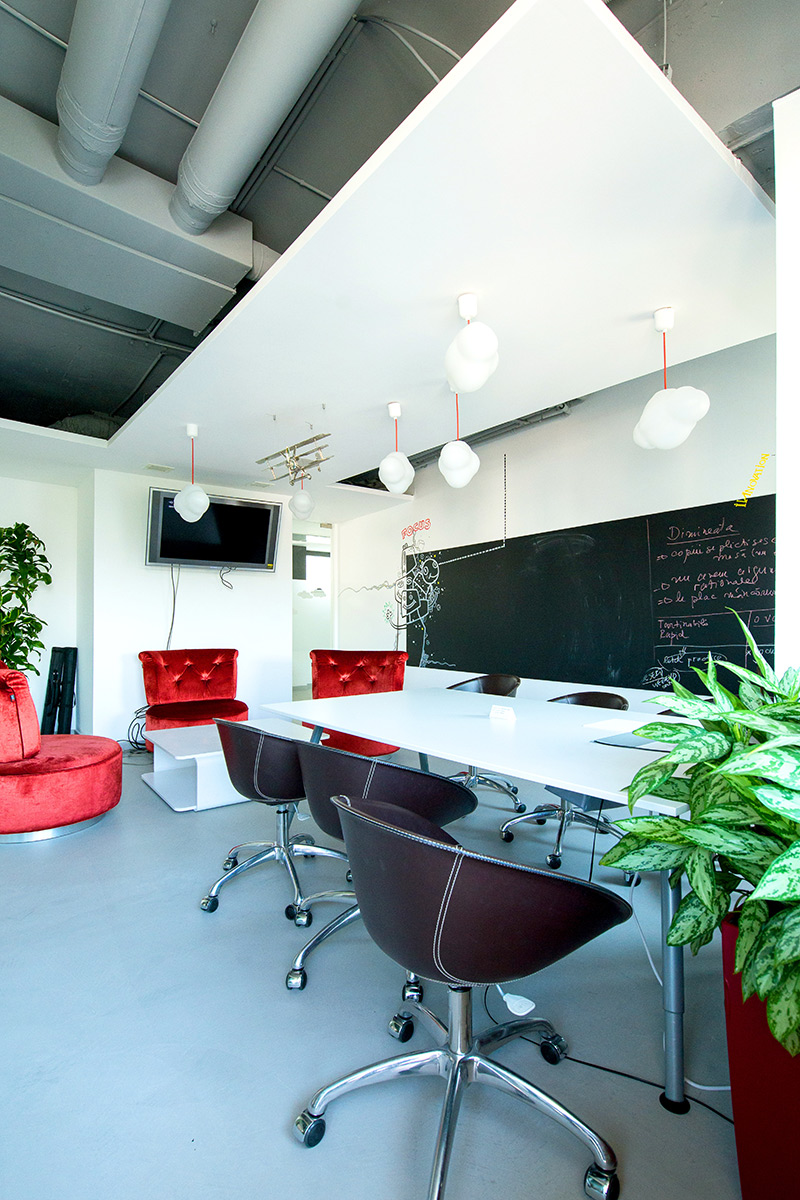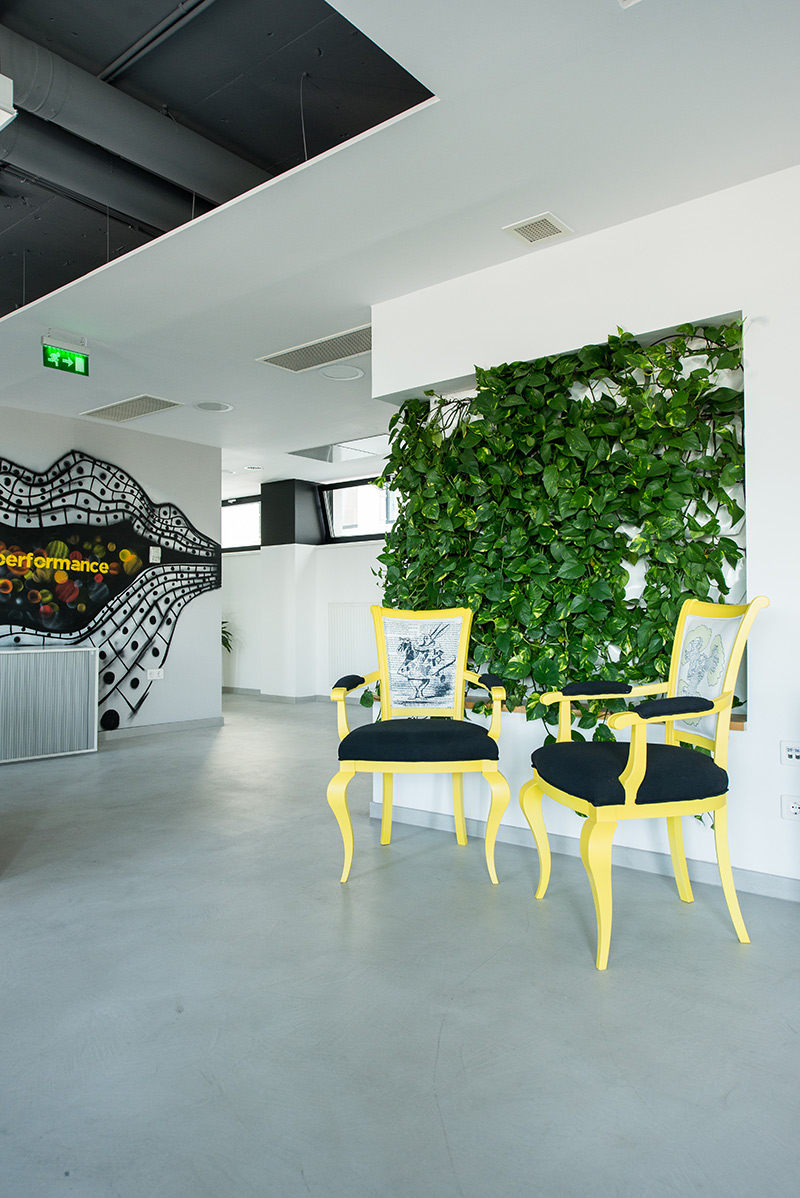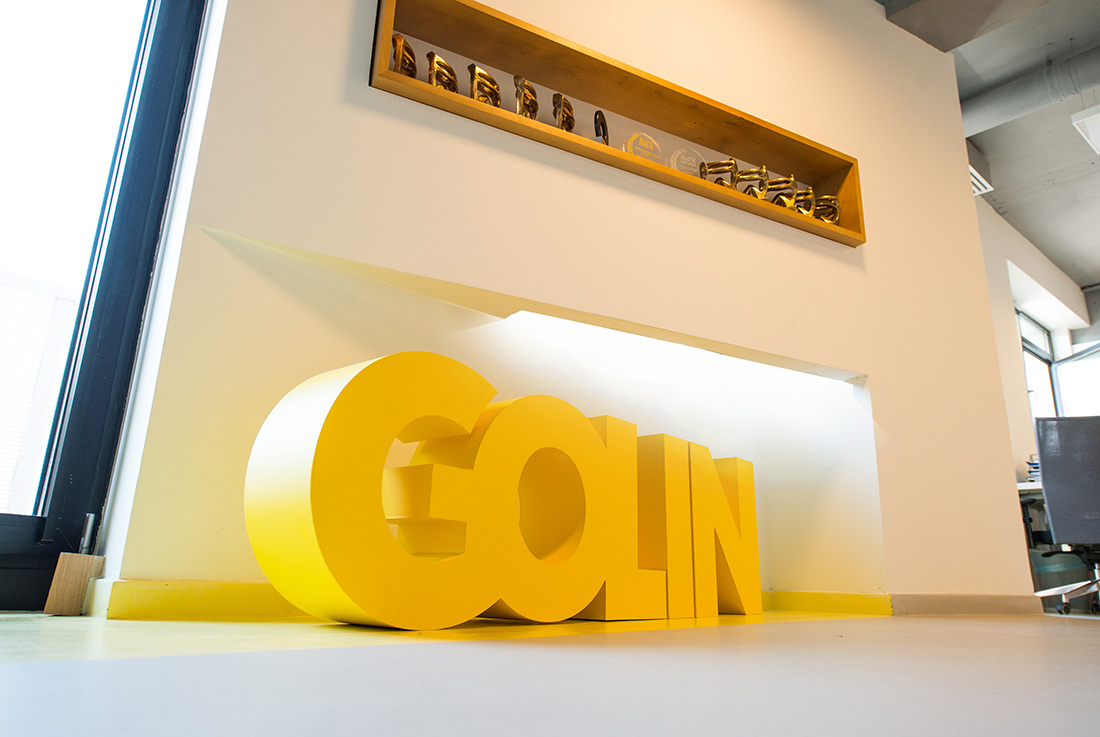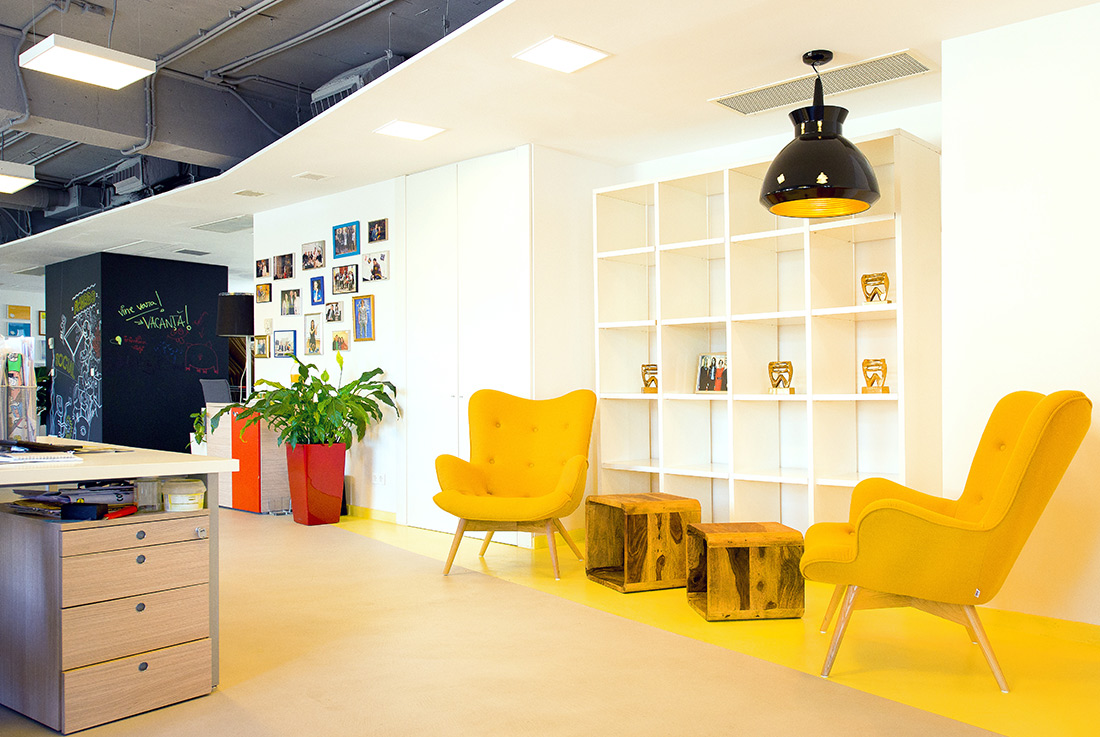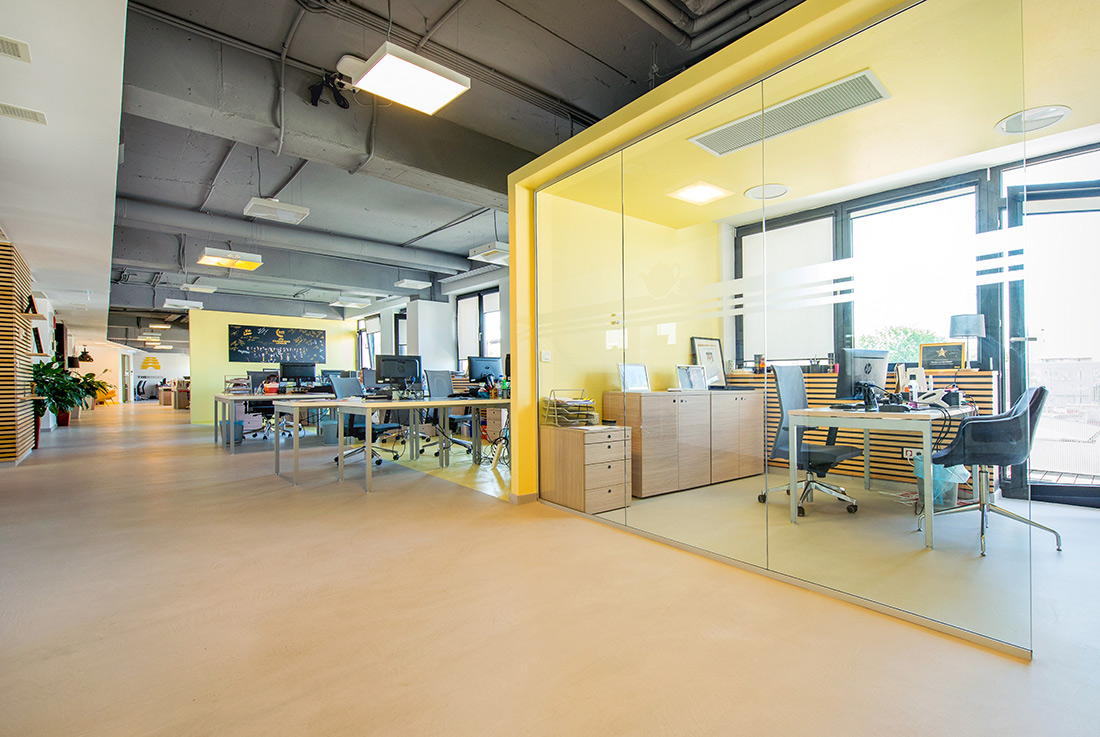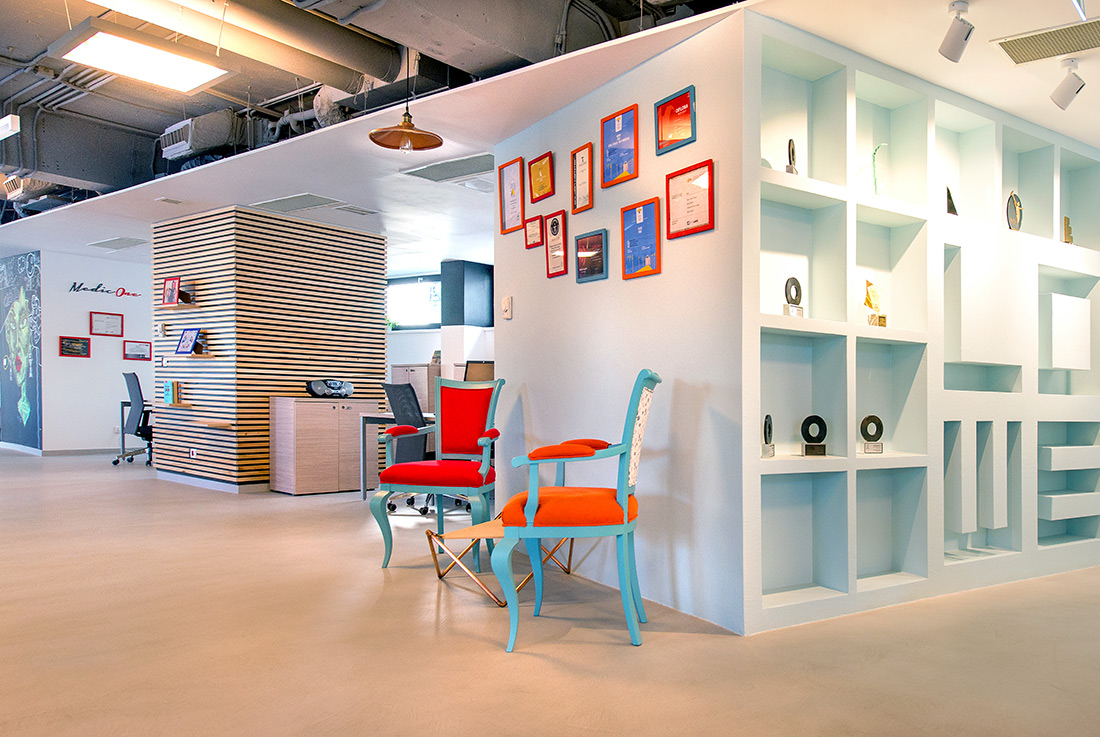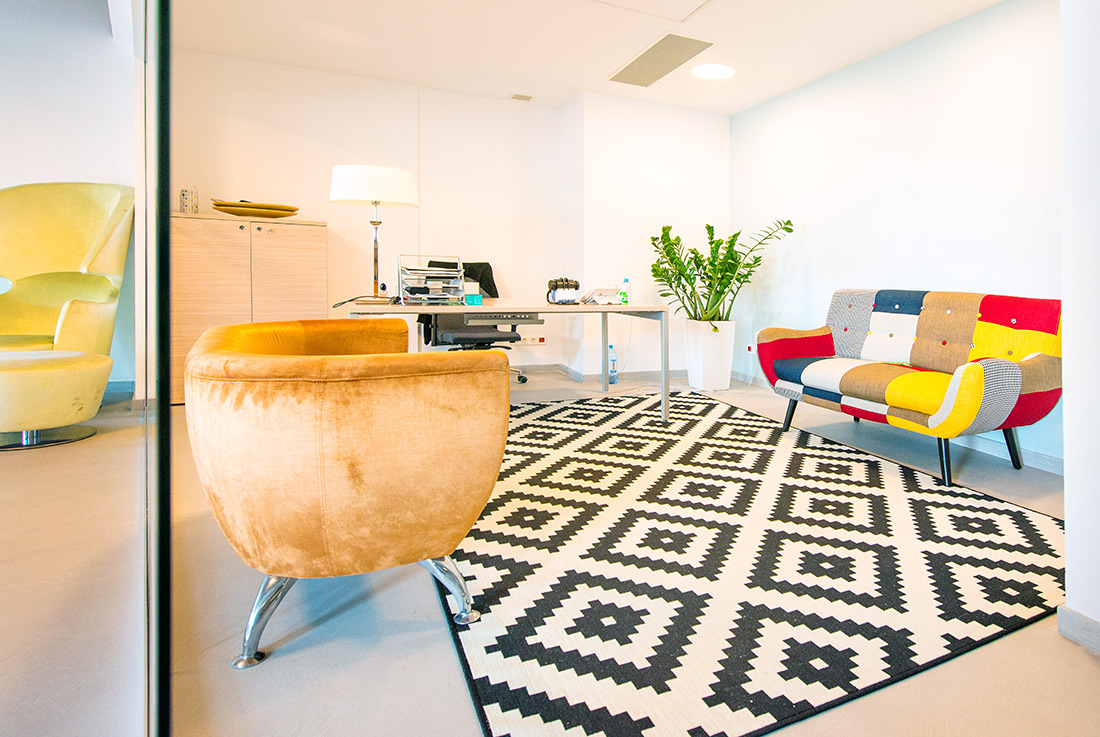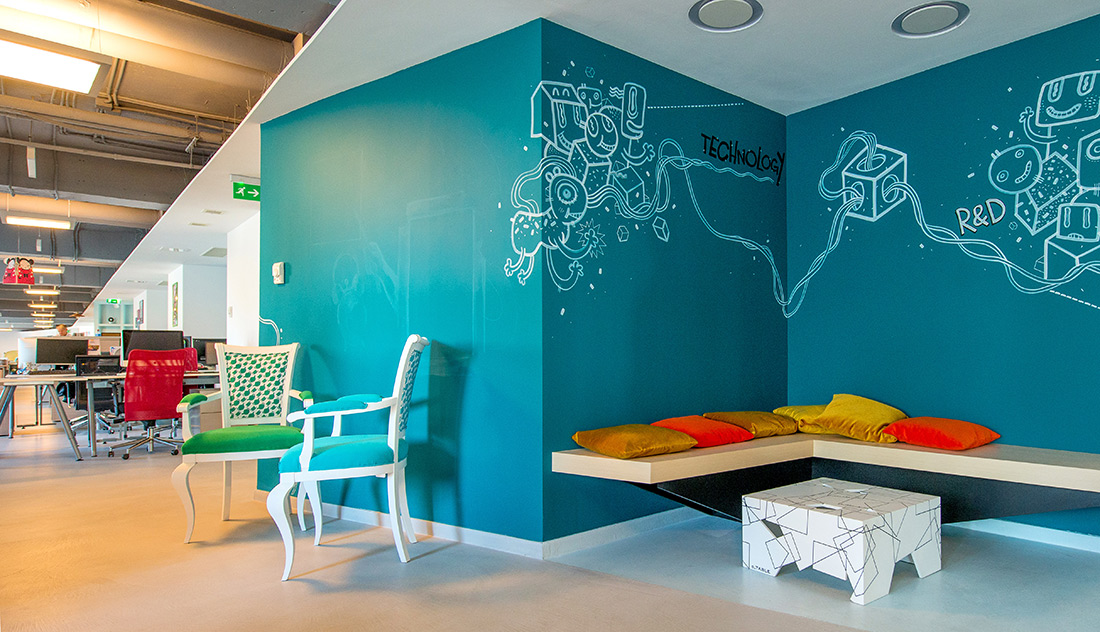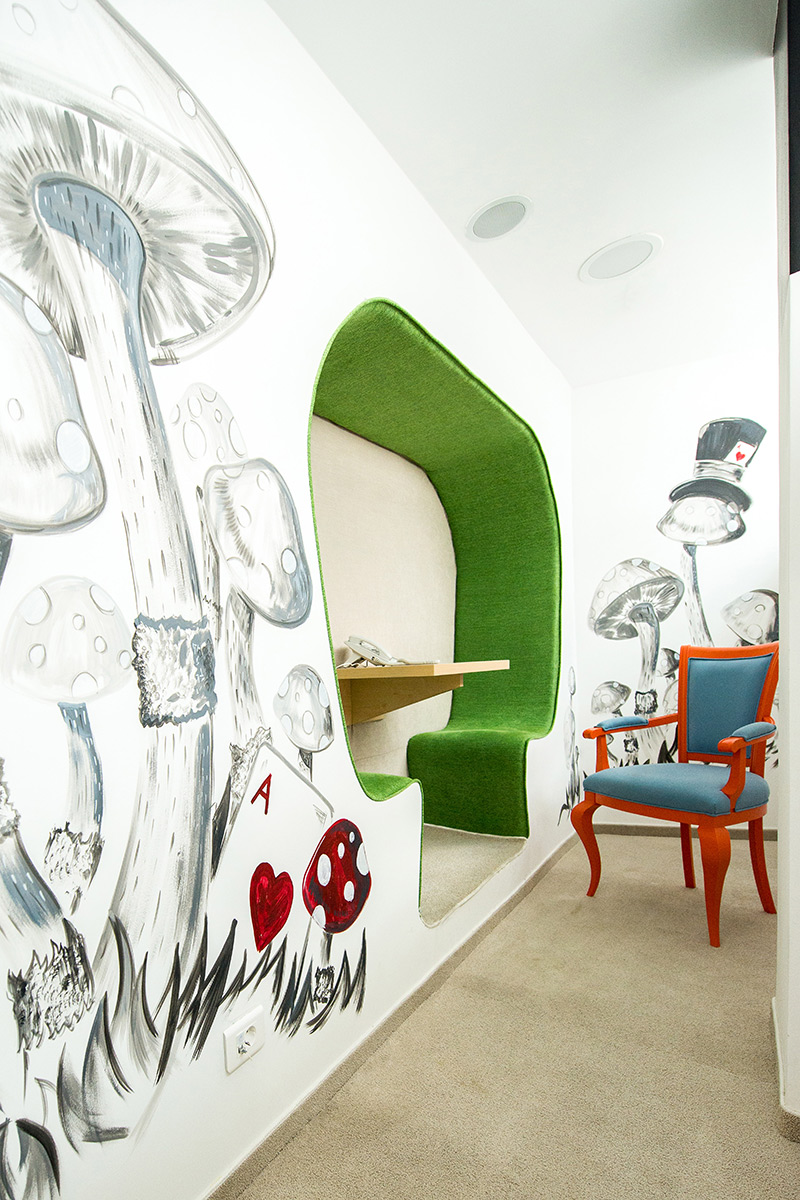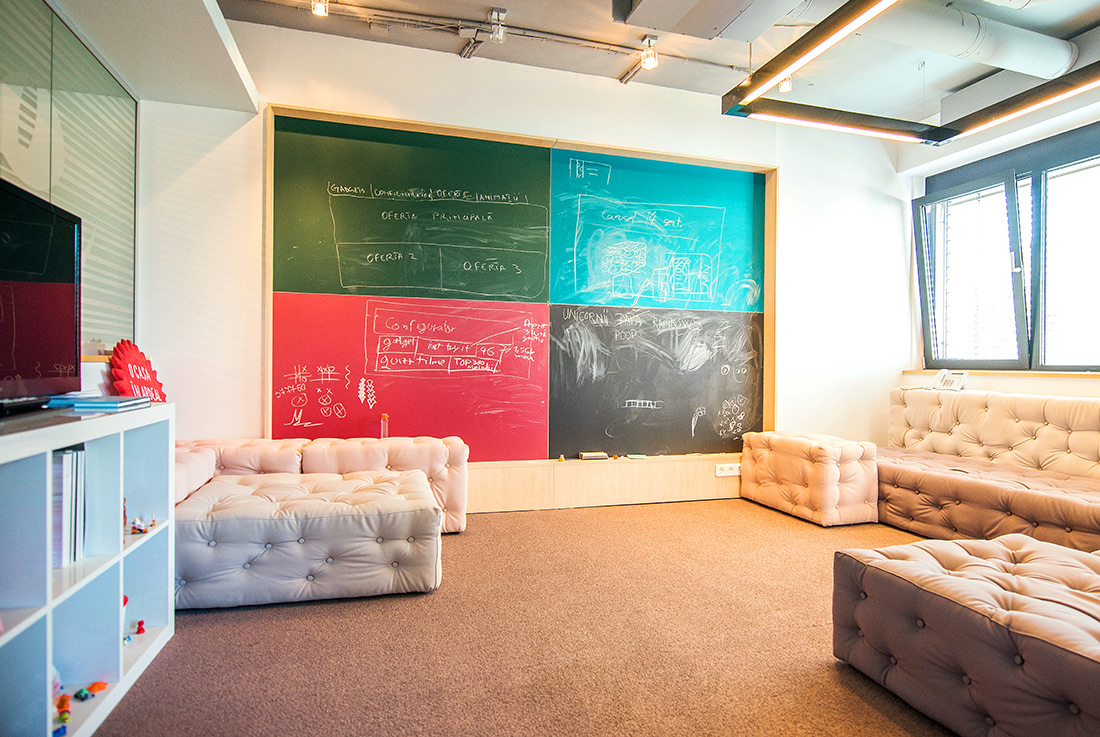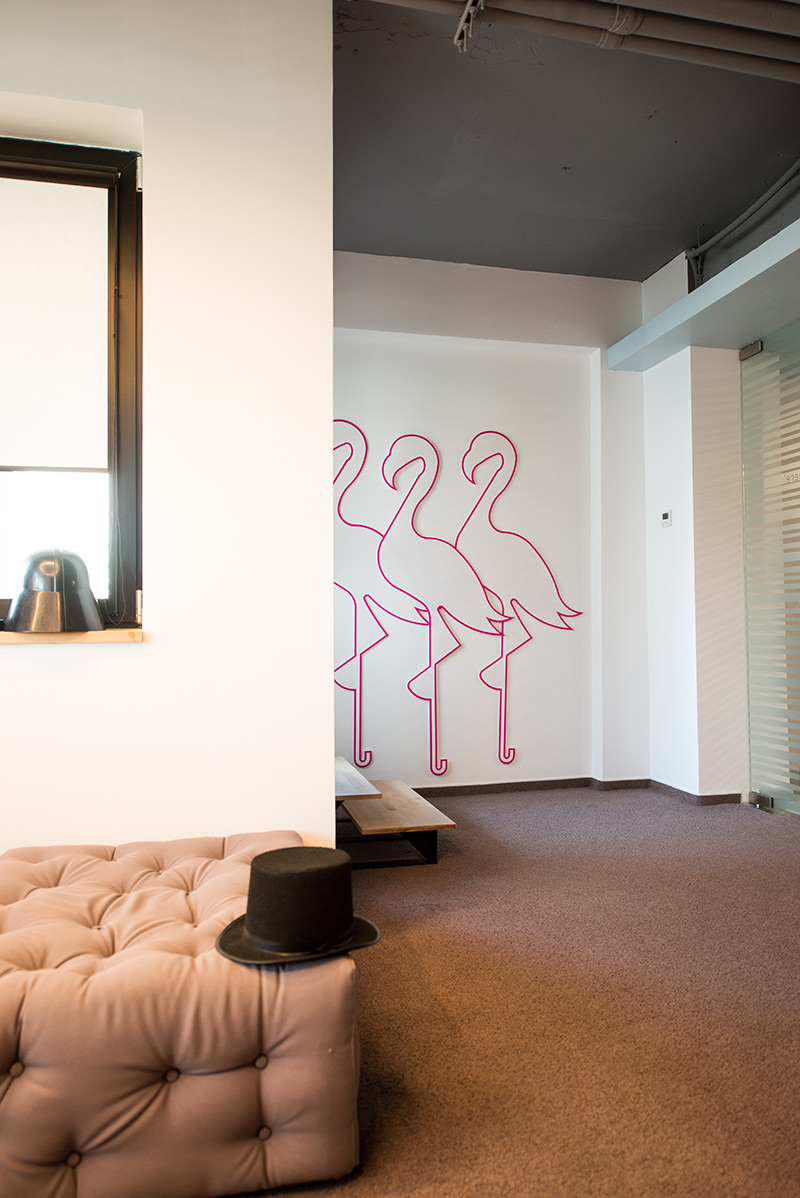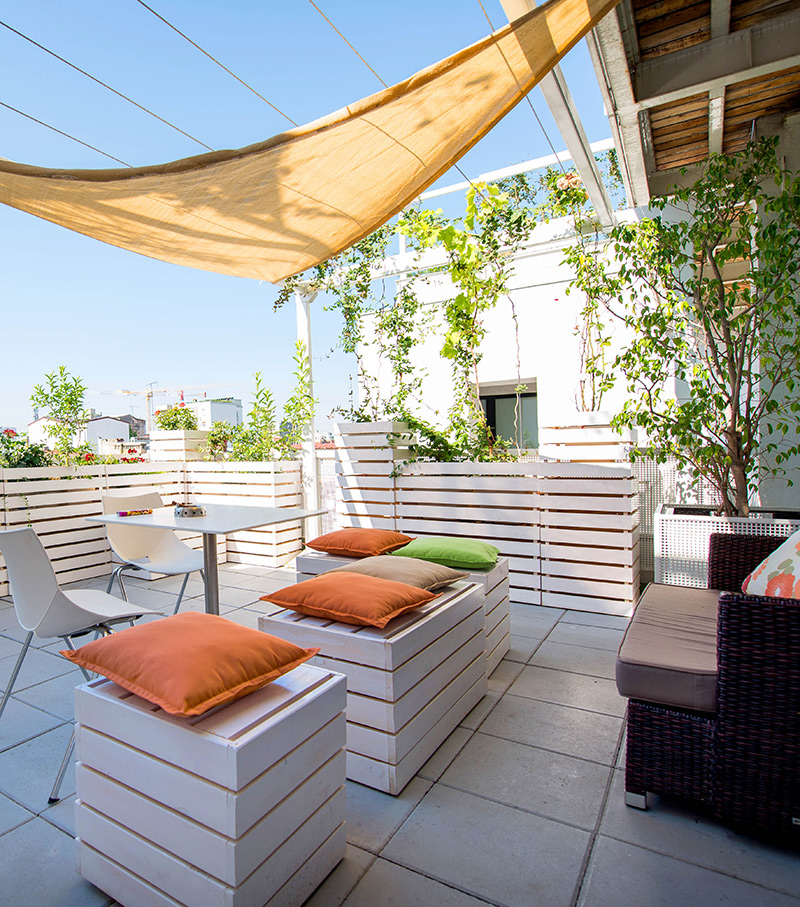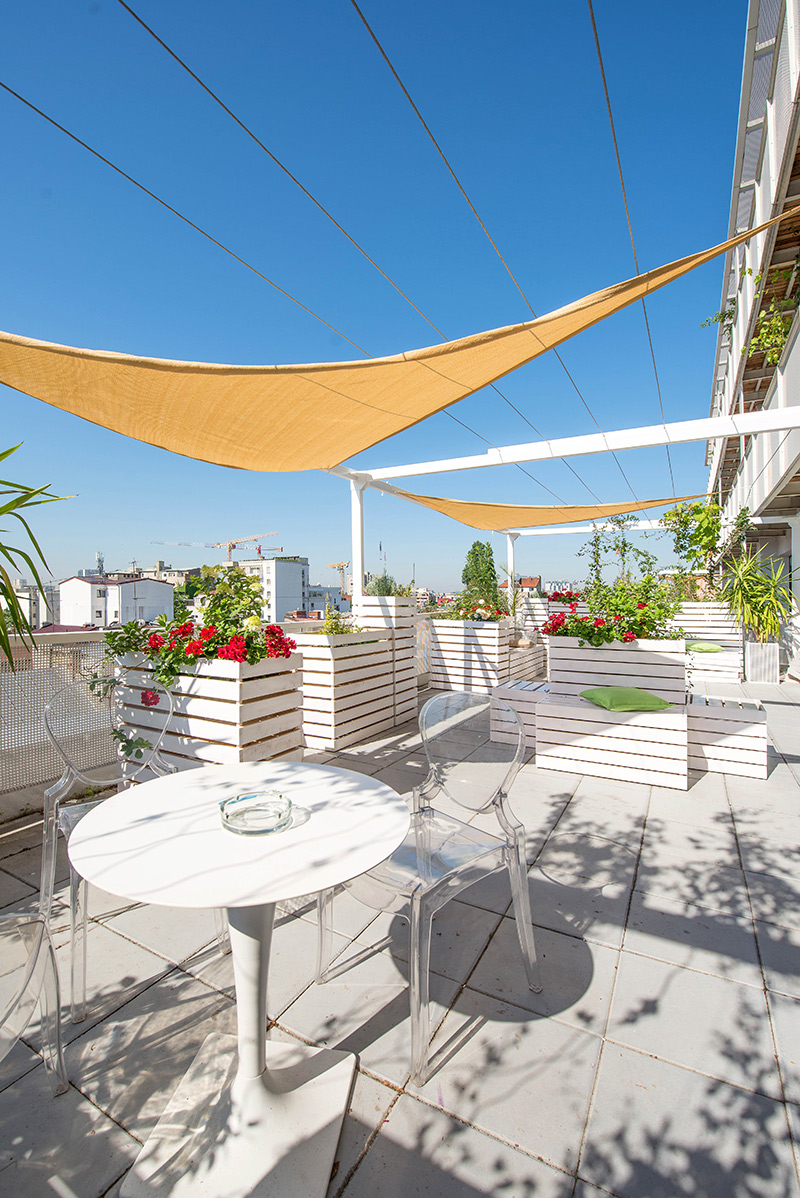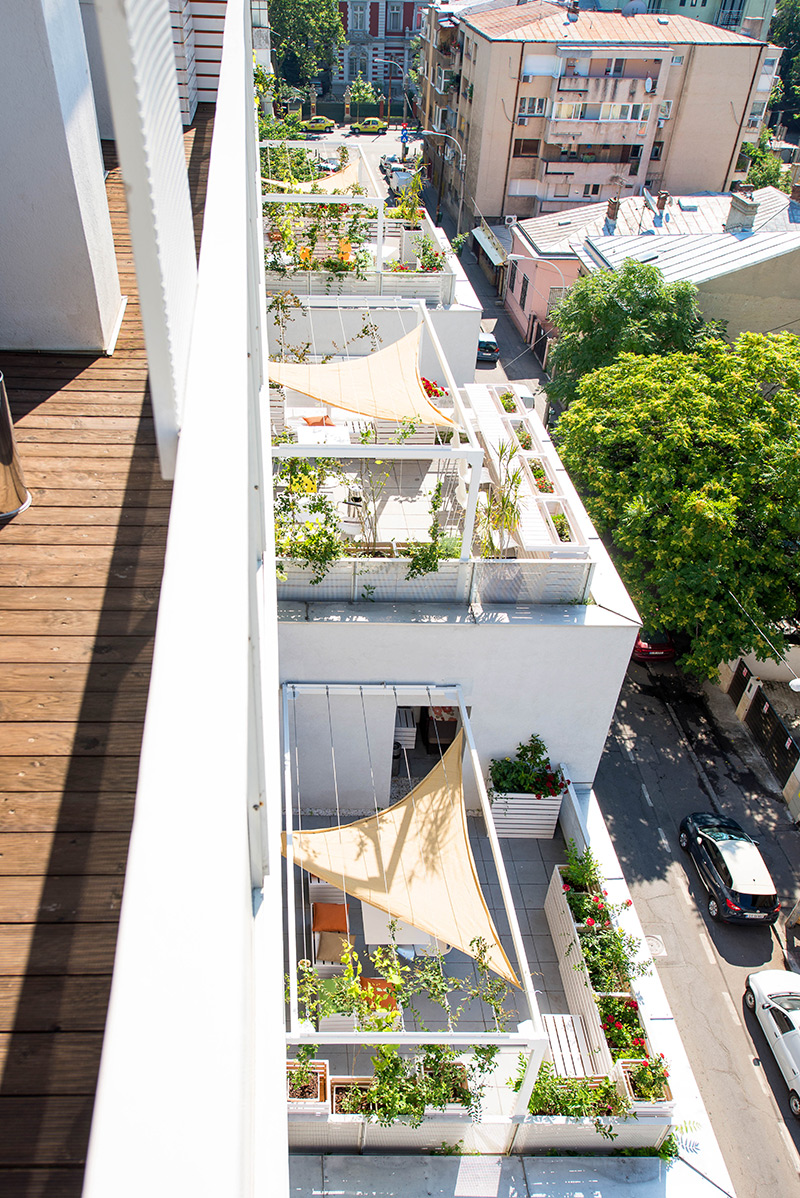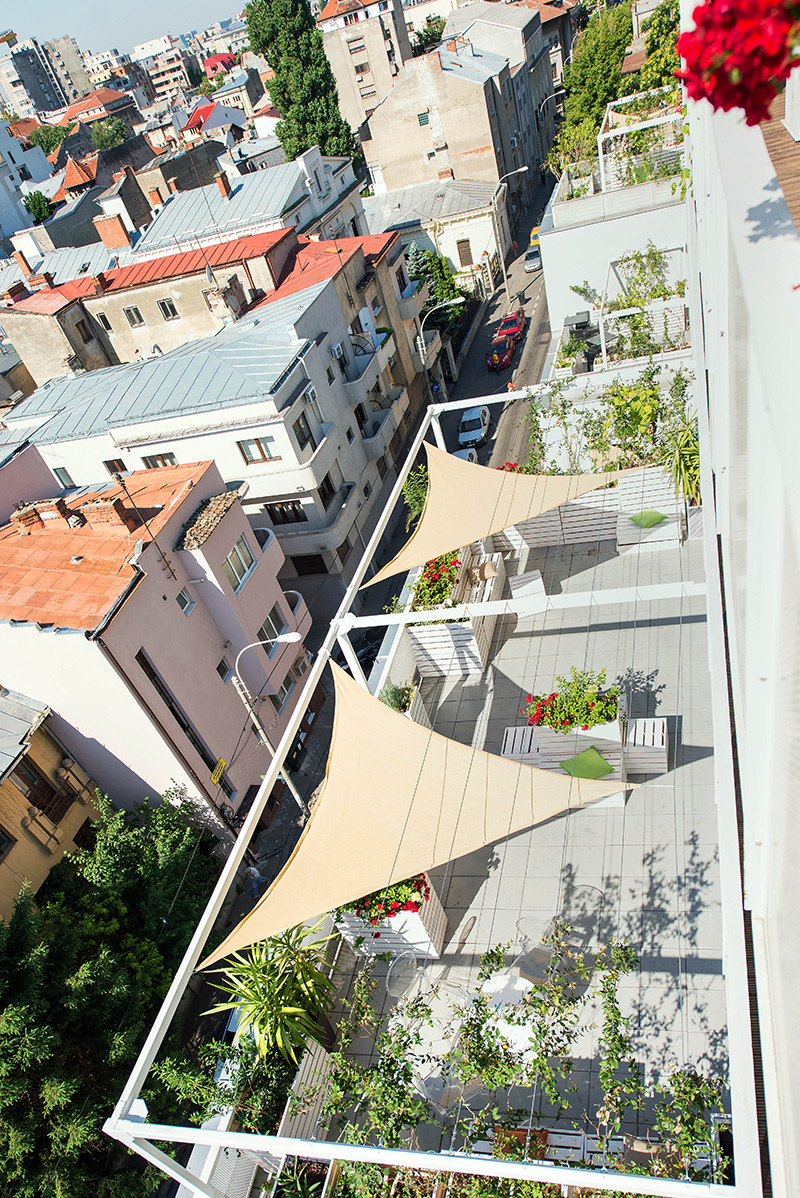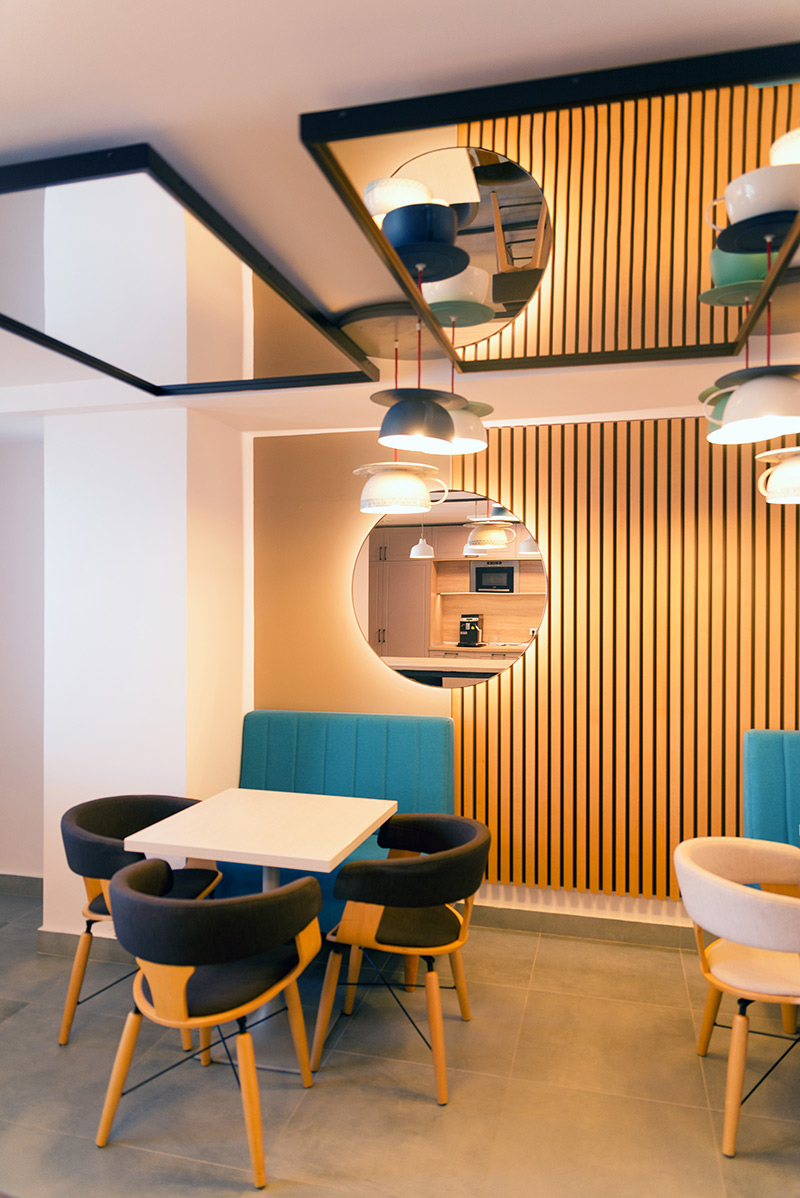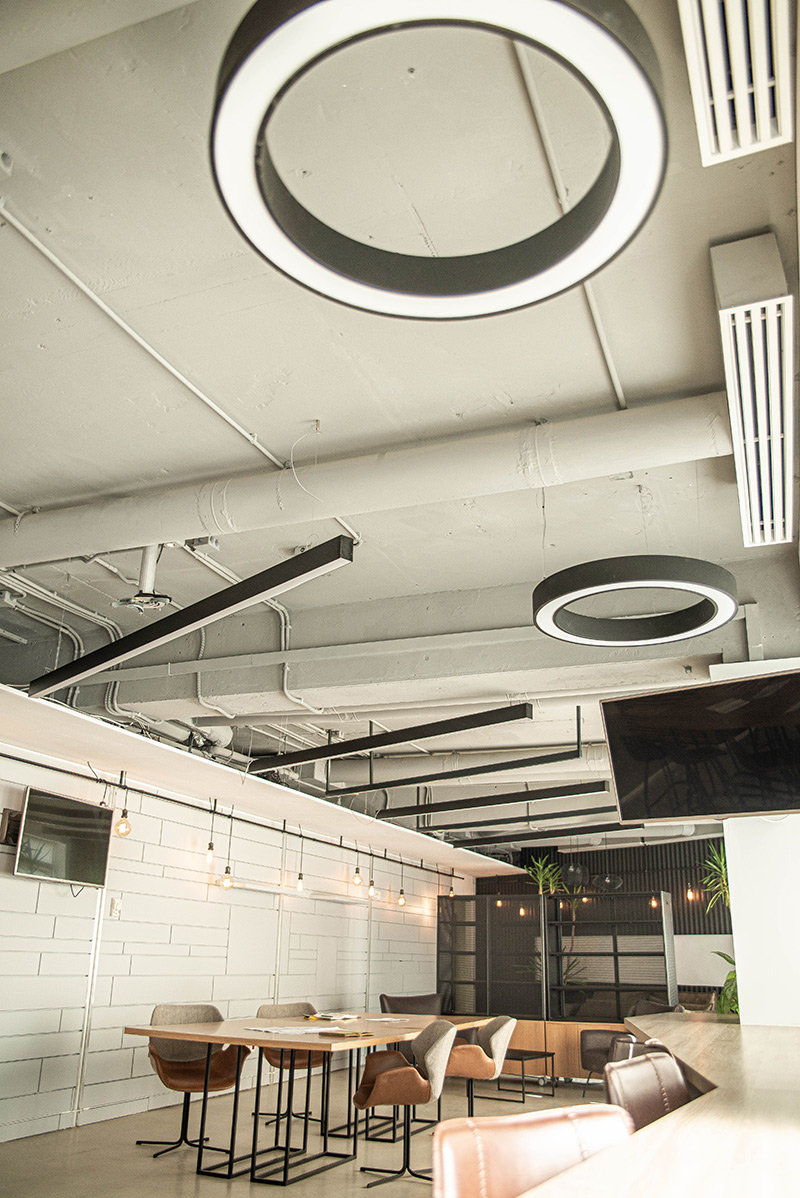 Credits
Interior
Manole Zece; Adriana Frunza, Alexandru Csomos, Sorin Bleanda, Bogdan Romee
Client
Lowe&Partners Romania
Year of completion
2019
Location
Bucharest, Romania
Total area
2.400 m2
Photos
Petru Frunza
Project Partners
De Ceramica, Photoliu, Origamic, Filip Letinu, Alexandru Ciubotariu
Related posts
Powered by