The project includes a riding hall, stables, staff accommodation, main office and a carriage and riding museum. The entire buildings were essentially reduced to 2 materials, wood and concrete, and used very originally according to their properties. Overall, the entire ensemble has a deliberately archaic character with a modern twist, in keeping with its use as a horse farm. The new riding hall is designed as a multifunctional hall for various events in addition to daily riding
operations and is equipped with the appropriate building technology and the necessary escape routes. The structure covers the existing steep terrain edge, absorbs the terrain slope by means of an additional ramp and guides the visitors from the main entrance to the centre of the Folenhof and to the entrance of the riding hall in a roofed and handicapped accessible way. With a 60x20m riding area, it meets international standards, and an all-round wooden barrier separates the visitors from the horse farm. The façade was designed with wooden slats that serve as sun protection and substructure for the clamped, transparent wind nets. In addition, their vertical arrangement shortens the appearance of the large building volume and can be used as a substructure for the optional grandstand extension with bunks for judges. The lamella facade is also found in the other buildings and creates a coherent overall image of the facility.
What makes this project one-of-a-kind?
The FOHLENHOF represents a contemporary interpretation of anagricultural facility combined with a public use and creates a modern identity for the Fohlenhof horse stud.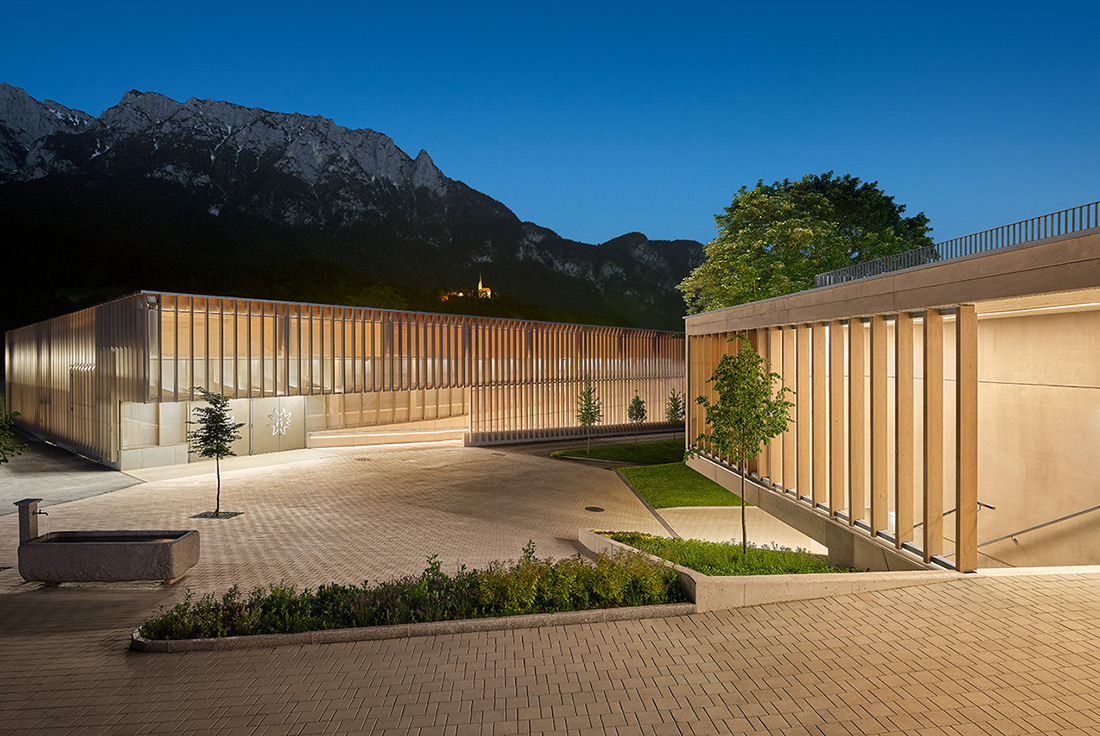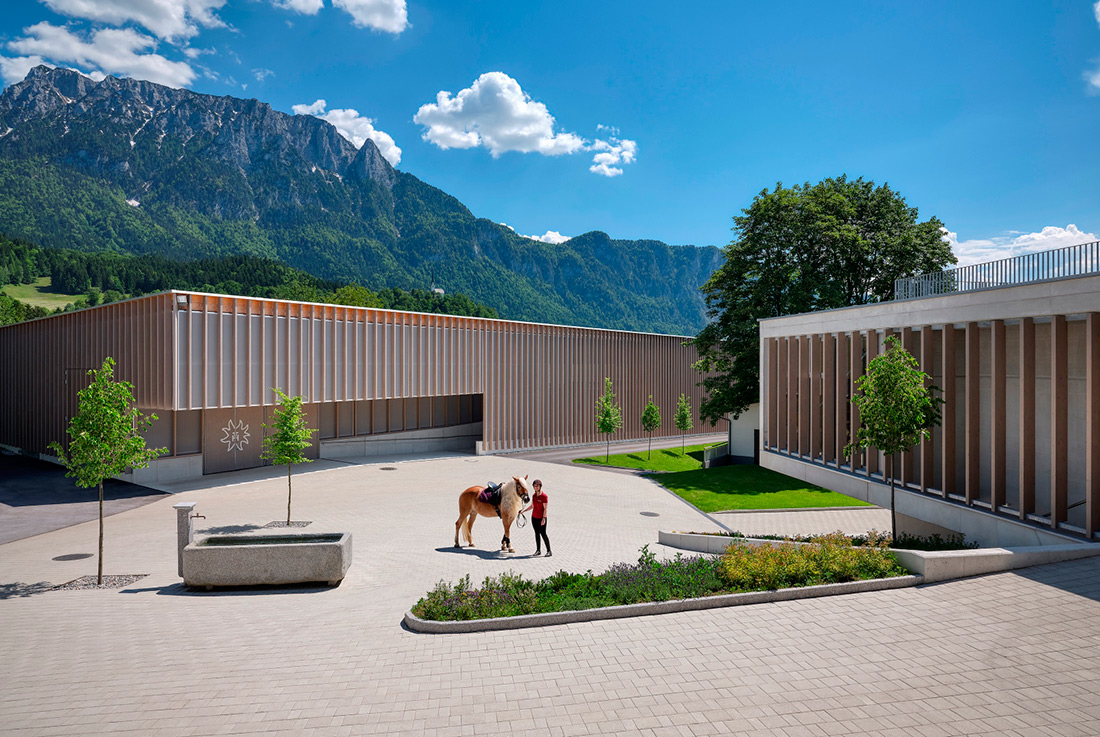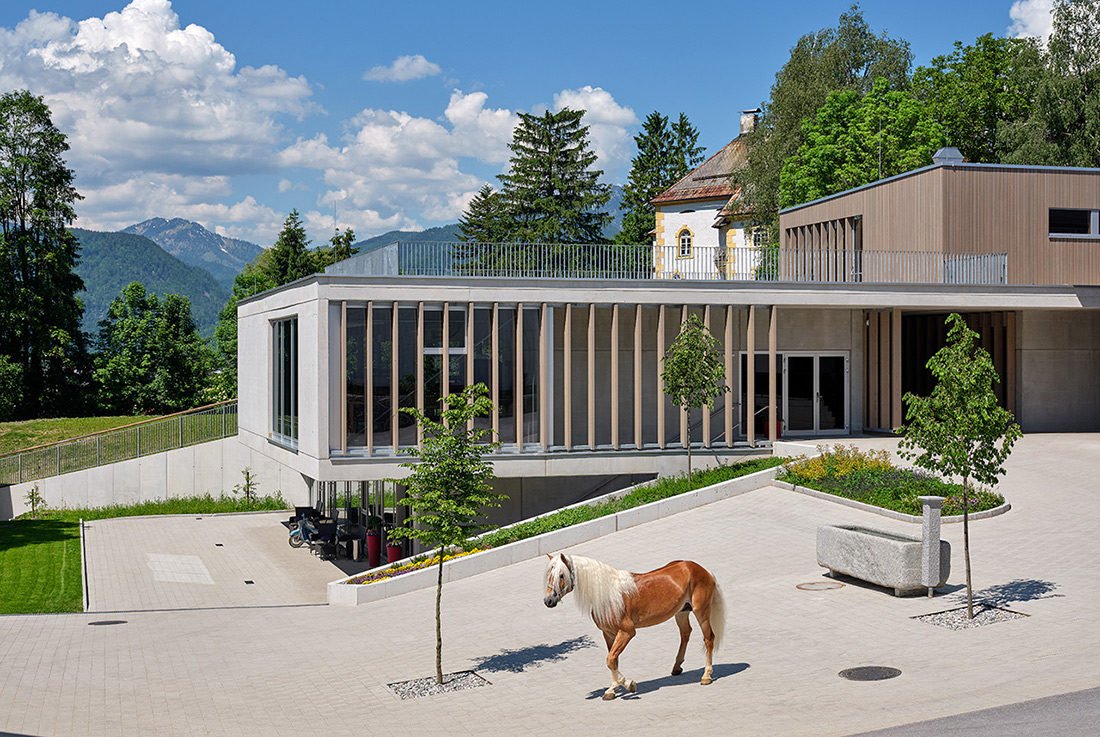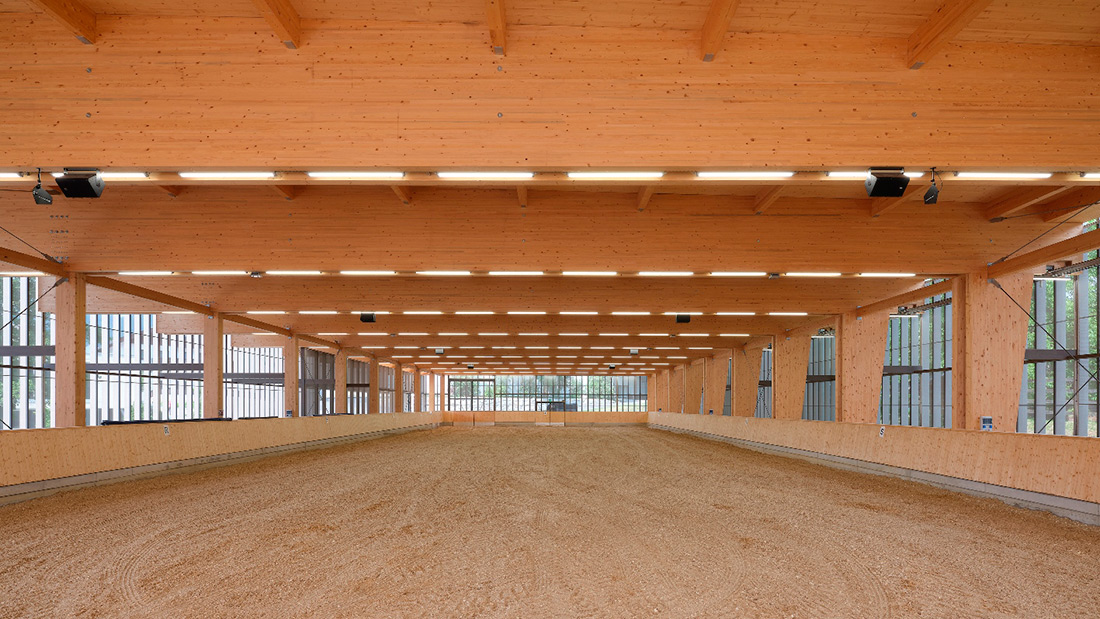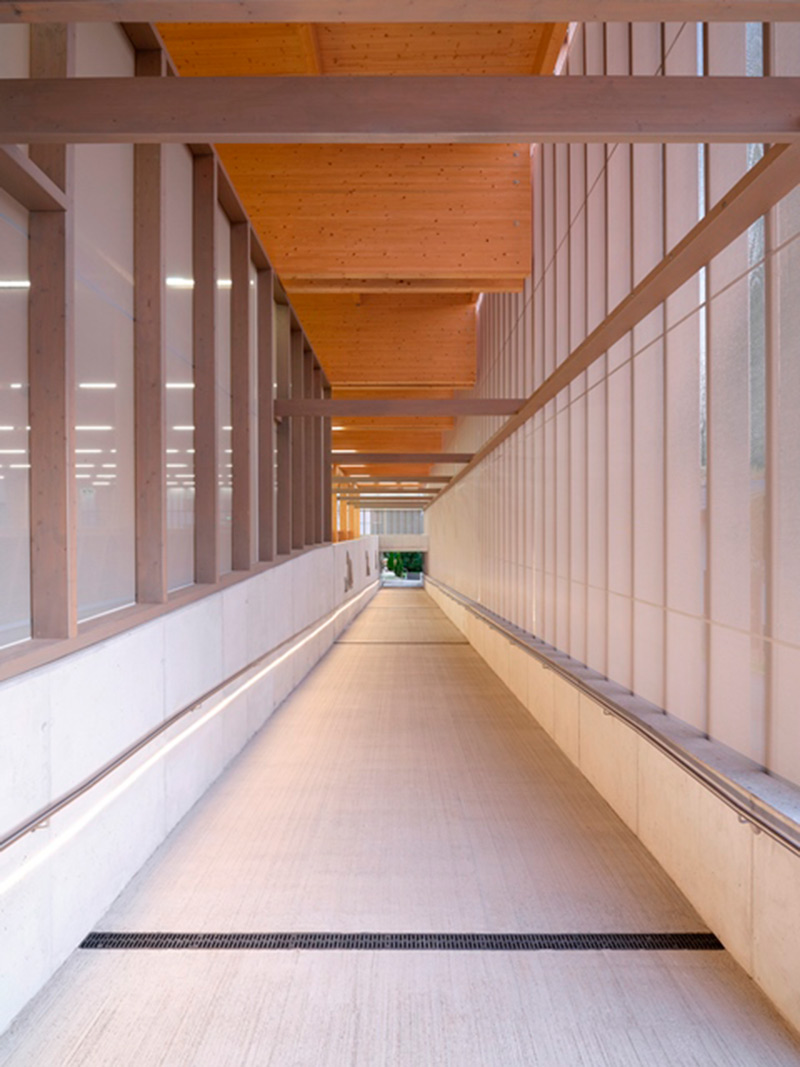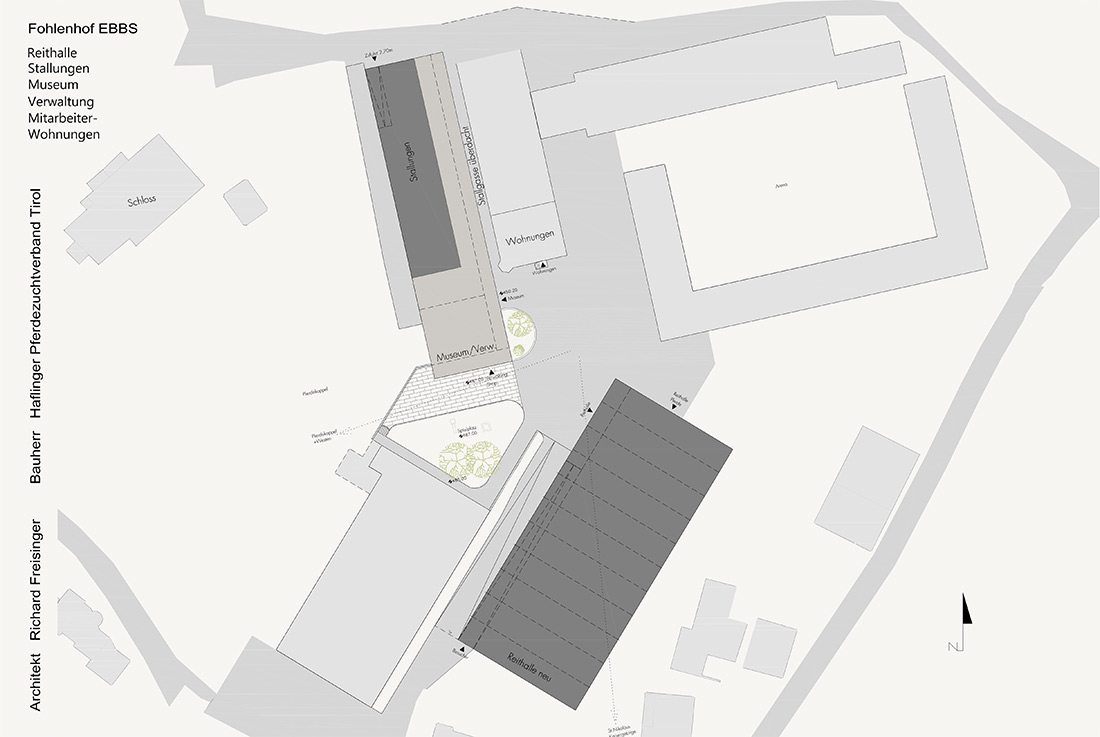 Credits
Architecture
Architekt Richard Freisinger
Main contractor for wood construction
Ing.Hans Bodner Bau GmbH+CoKG
Client
Haflinger Pferdezuchtverband Tirol
Year of completion
2018
Location
Ebbs, Tirol, Austria
Total area
4.213 m2
Site area
17.545 m2
Photos
Jürgen Scharmer
Related posts
Powered by