Fitas Passage seeks a diffused relationship to the street for a modern arcade building in Istanbul. Istiklal Street, a vibrant pedestrian axis in the heart of Istanbul, has witnessed huge changes in the urban fabric over the years, losing the three-dimensional quality once embodied in the vertical street signs which characterised its urban grain. The project aims to restore the diversity of functions within the Fitas (Fitash) Passage and reframe the spatial relationship to the street. Depth is added to the façade by shaping it not just as a plane, but as an articulated interface with intermediate spaces and openings that interact with the urban surroundings. The first-floor street balcony extends the connection between interior and exterior, referencing the old entrance canopy and opening the building up to the street.
What makes this project one-of-a-kind?
Fitas Passage adaptive re-use project brings life back to one of Istiklal Street's original arcade buildings, the Fitas Passage. The vertical façade elements, reminiscent of the historic vertical signboards, create a spatial interactivity between building and street.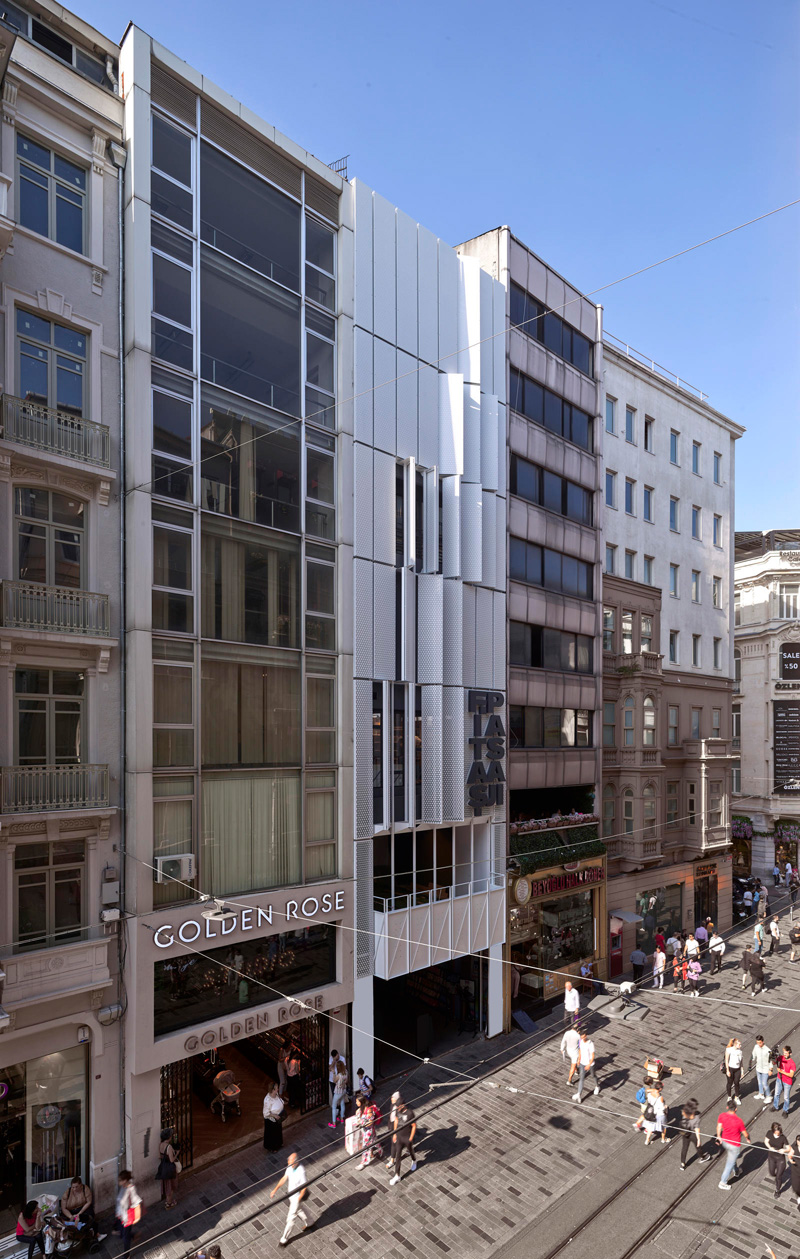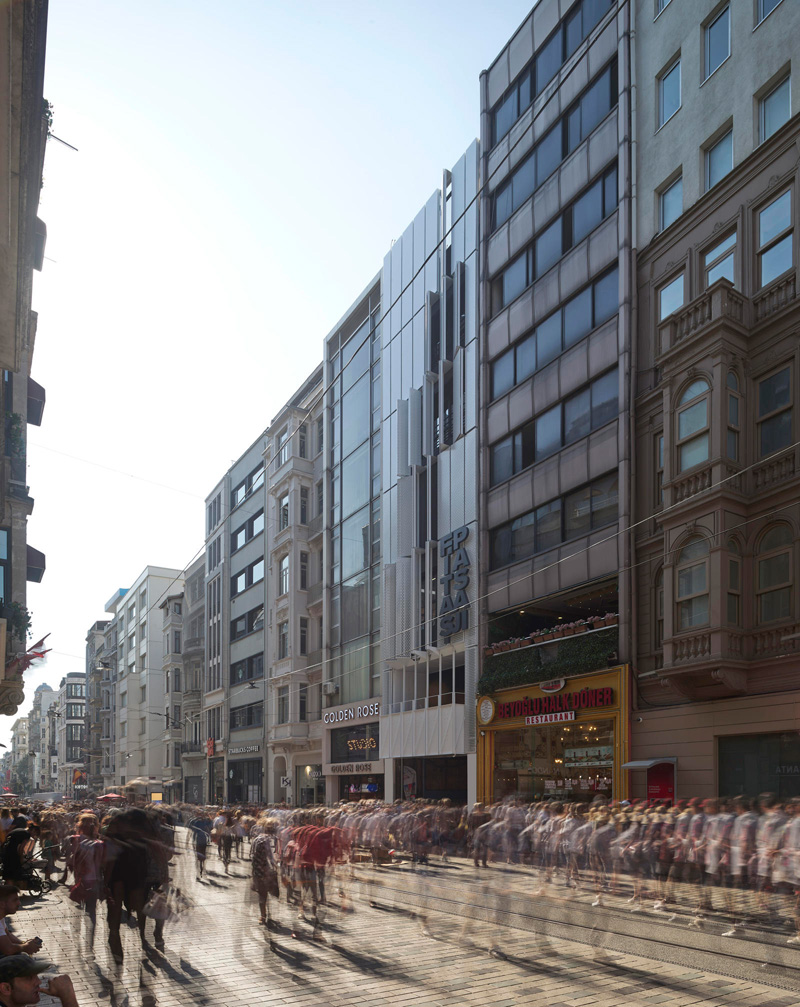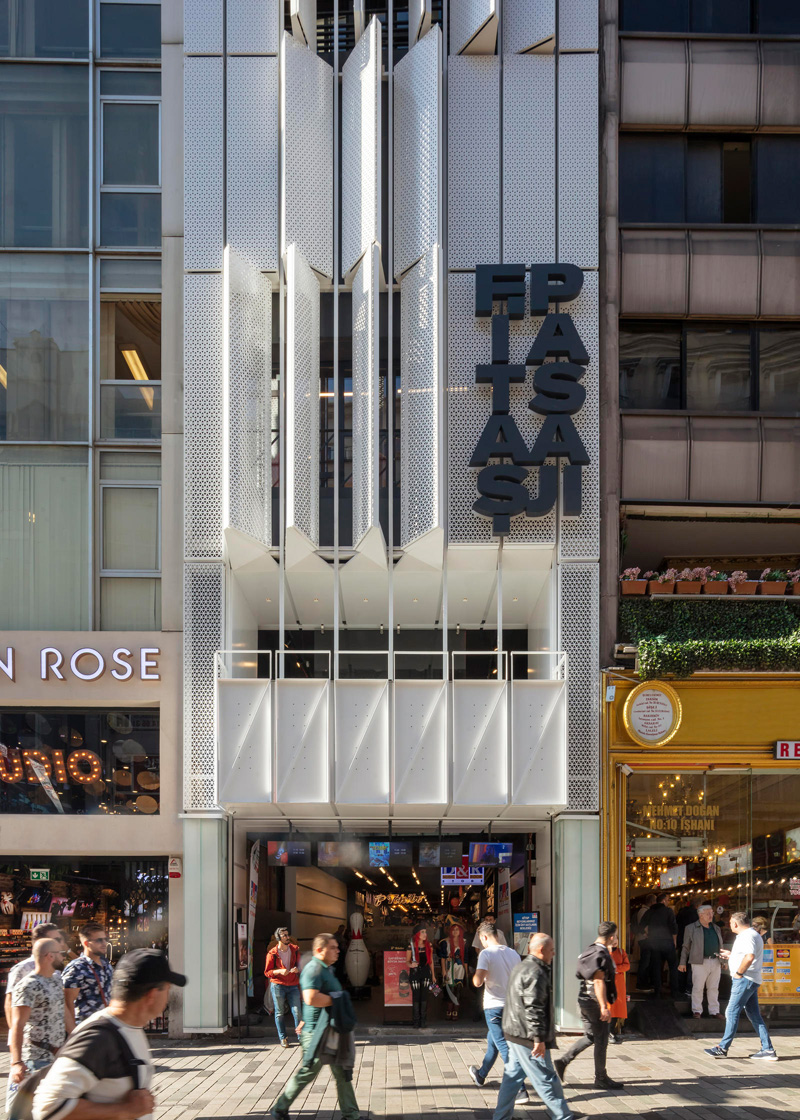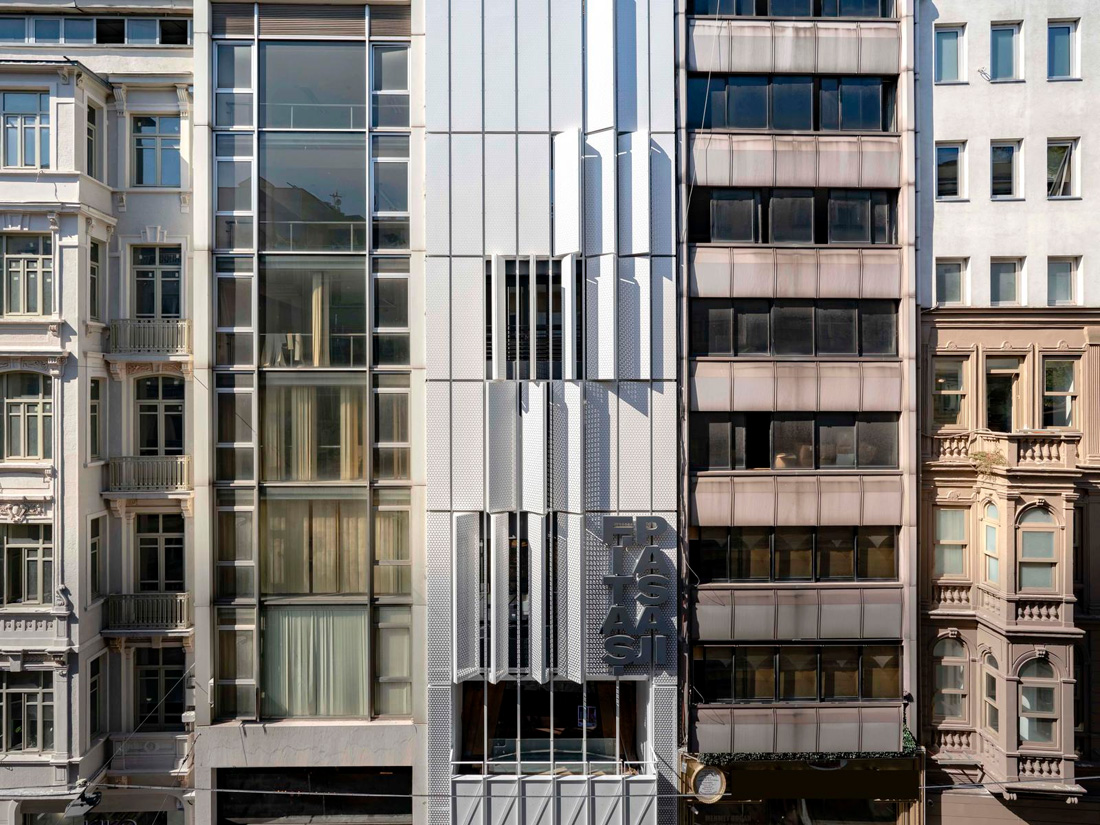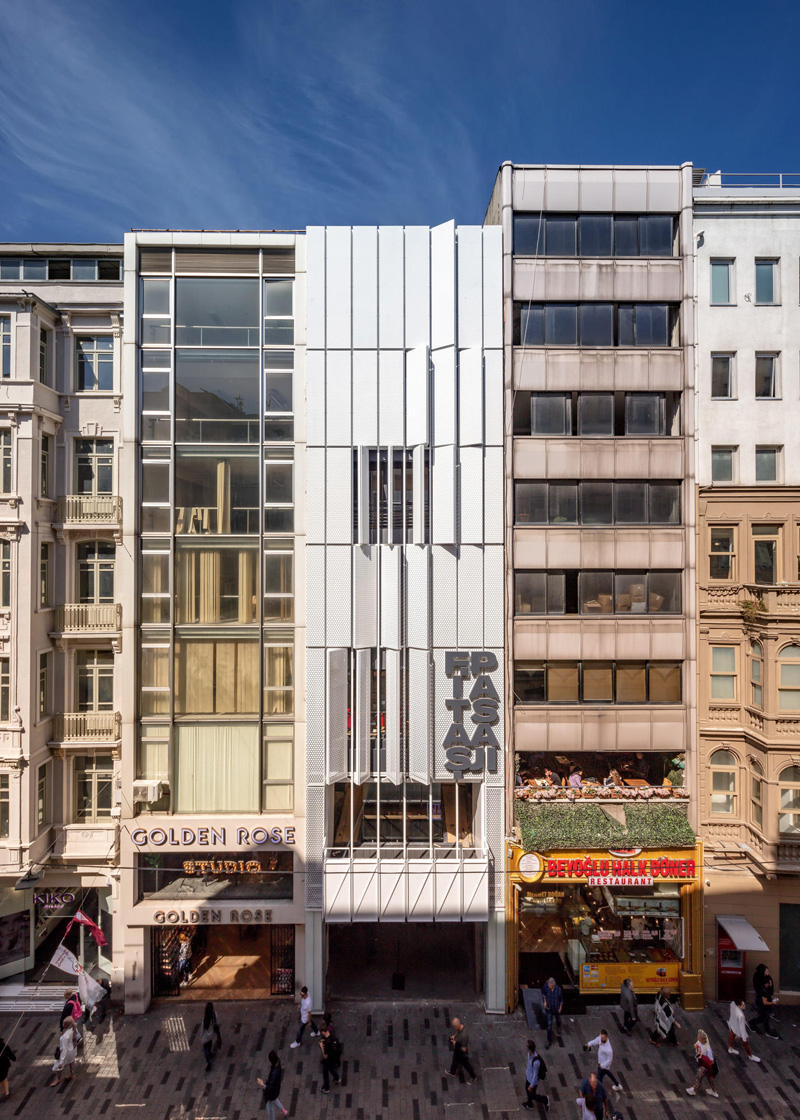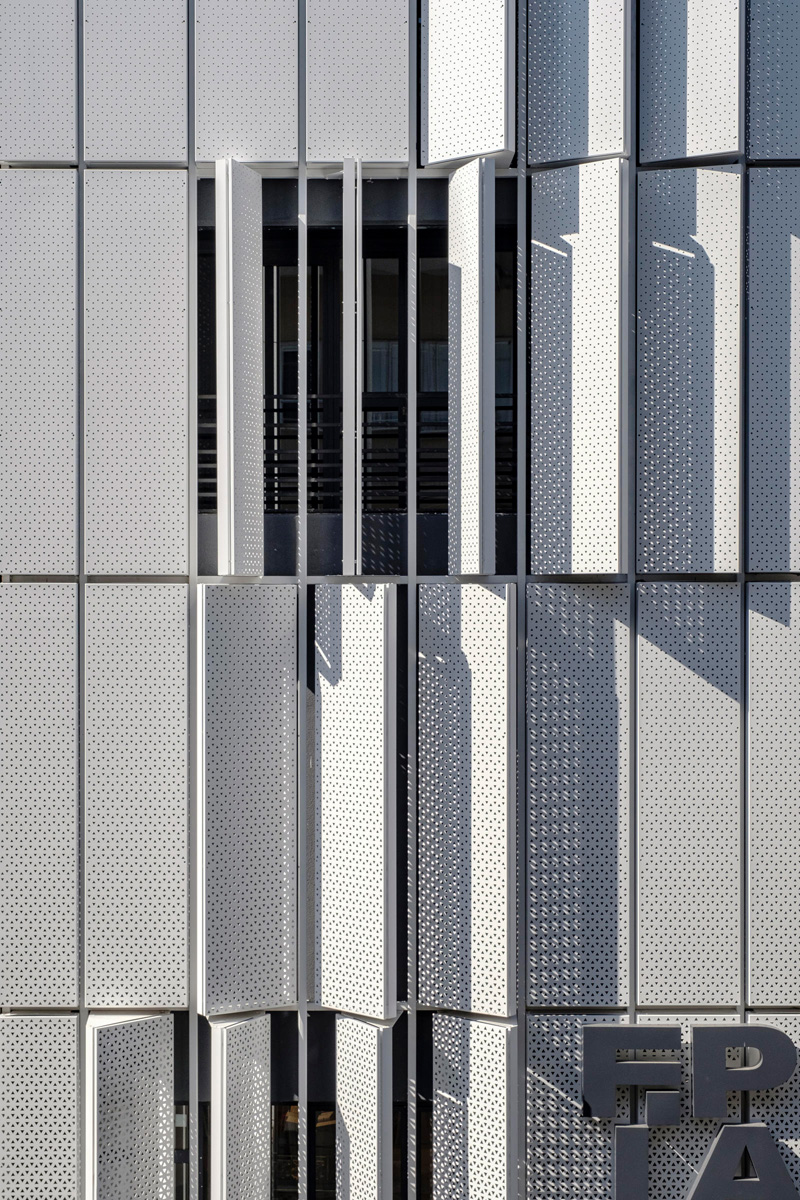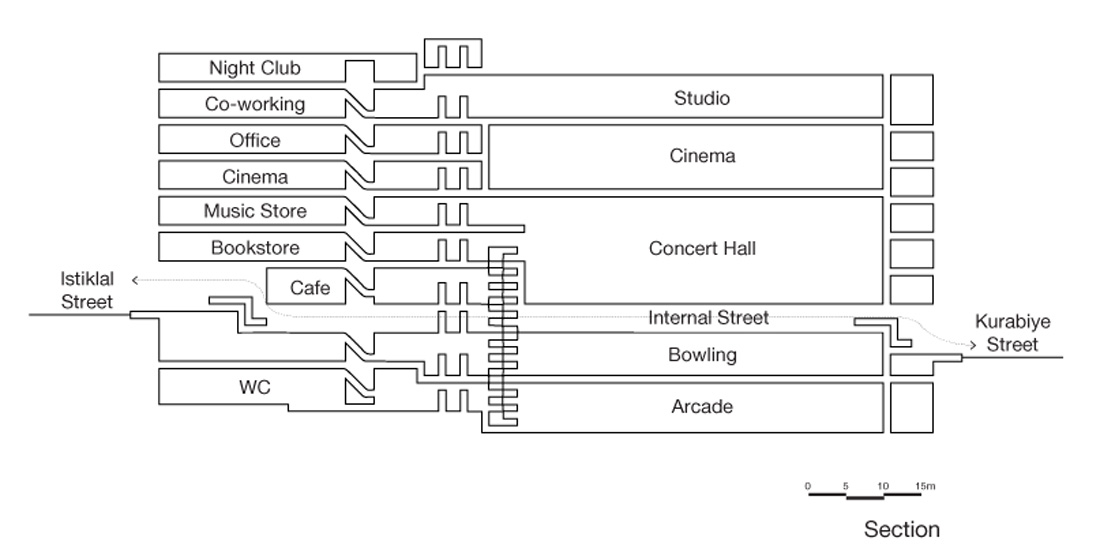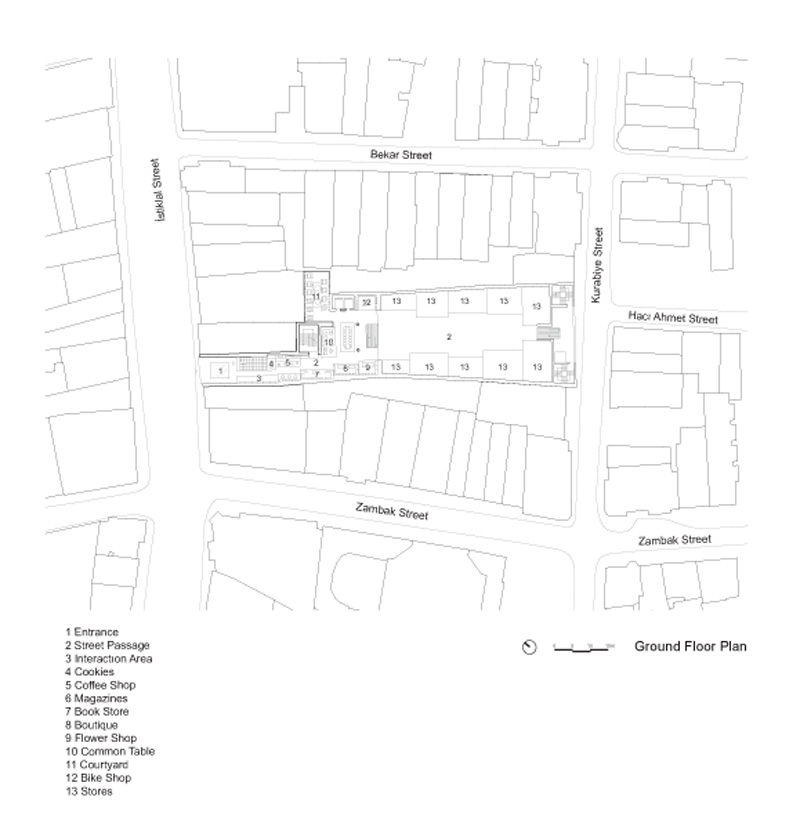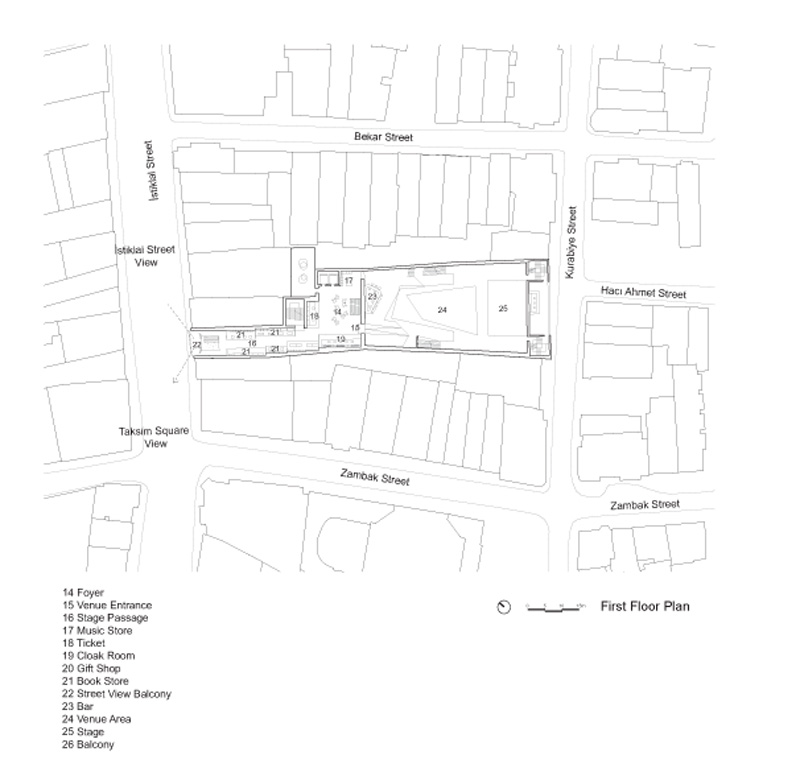 Credits
Architecture
Salon Alper Derinbogaz
Client
Private
Year of completion
2020
Location
Istanbul, Turkey
Total area
11.200 m2
Photos
Orhan Kolukısa, Marc Goodwin, Cemal Emden
Project Partners
Main contractor
Nova, Turkey
Other contractors
Kreon Turkey, Gebrüder Meiser GmbH, Gersan Elektrik Tic. ve San. A.Ş.
Related posts
Powered by