Micromega studied the possibilities of the space, that would host "Fårö, creative learning" with adaptability and flexibility in mind in order to fulfill the needs of the various seminars ranging from presentations and lectures, to projections and theatrical workshops. The space should either function as a whole or be divided in 2 or 3 parts. Mobile elements have been used in order to separate the space: furniture that slide along and long curtains. In this way, the projection space, the office, the workshop space and the leisure area can function independently or as a whole. The mobile bookshelf creates an entrance corridor when it is not moved back to the wall in order to increase the projection space. The curtains follow the structural elements of the space and give three distinct rooms. The materiality and the colours have been chosen so as to create an atmosphere of serenity and inspiration. The desaturated hues of yellow, blue and orange act as reference to the Athenian urbanity, while the furniture seeks the purism of Scandinavian design.
What makes this project one-of-a-kind?
Fårö is a cultural space where seminars are held based on the concept of creative learning. The founders of the space, sisters Alexandra and Lydia Dialyna, have addressed our team in order to give an architectural identity to the space that would host their idea. Former government offices and afterwards a carpenters' space, the ground floor space has been converted into a field for creative ideas hosting a multiplicity of use scenarios, in a calm oasis within the centre of Athens.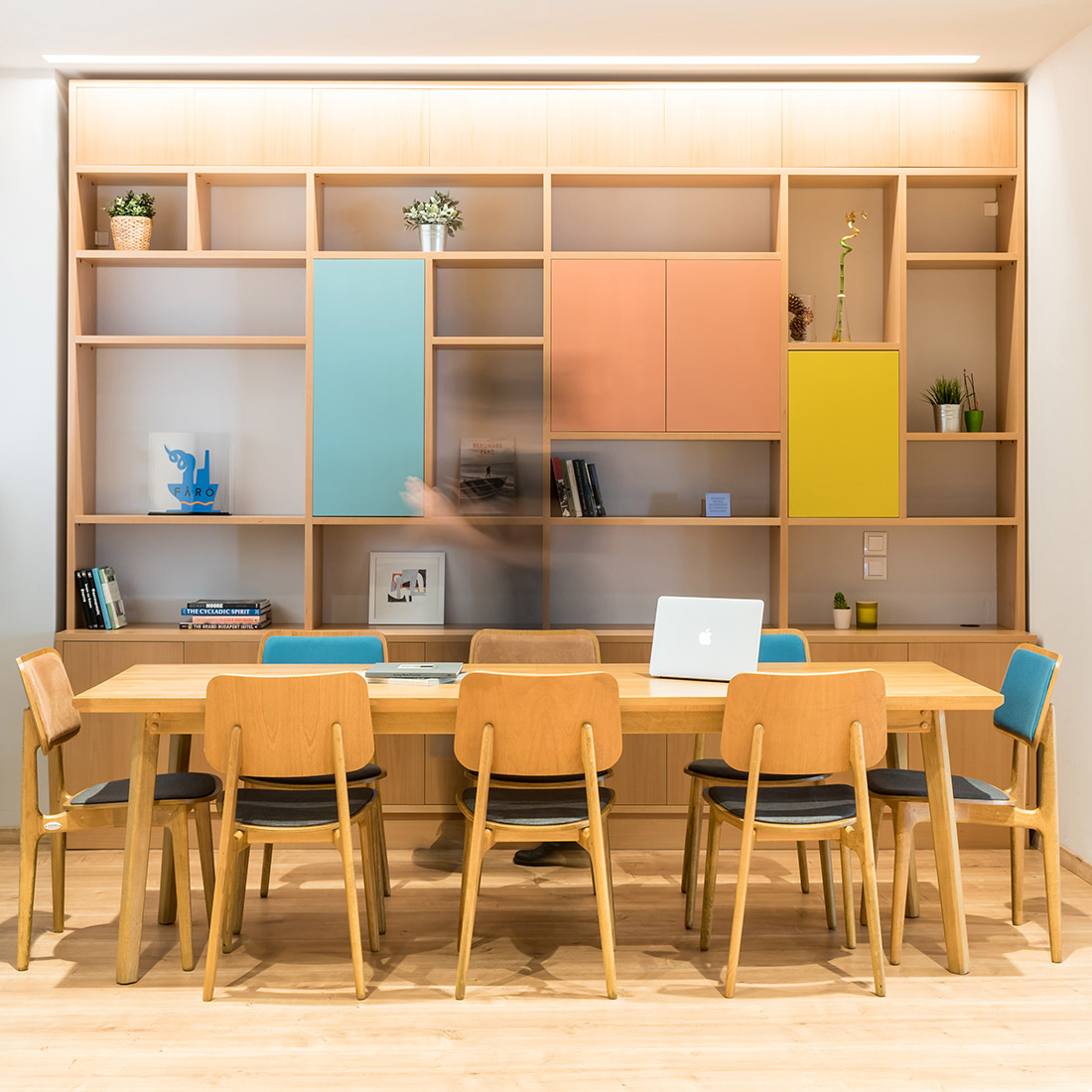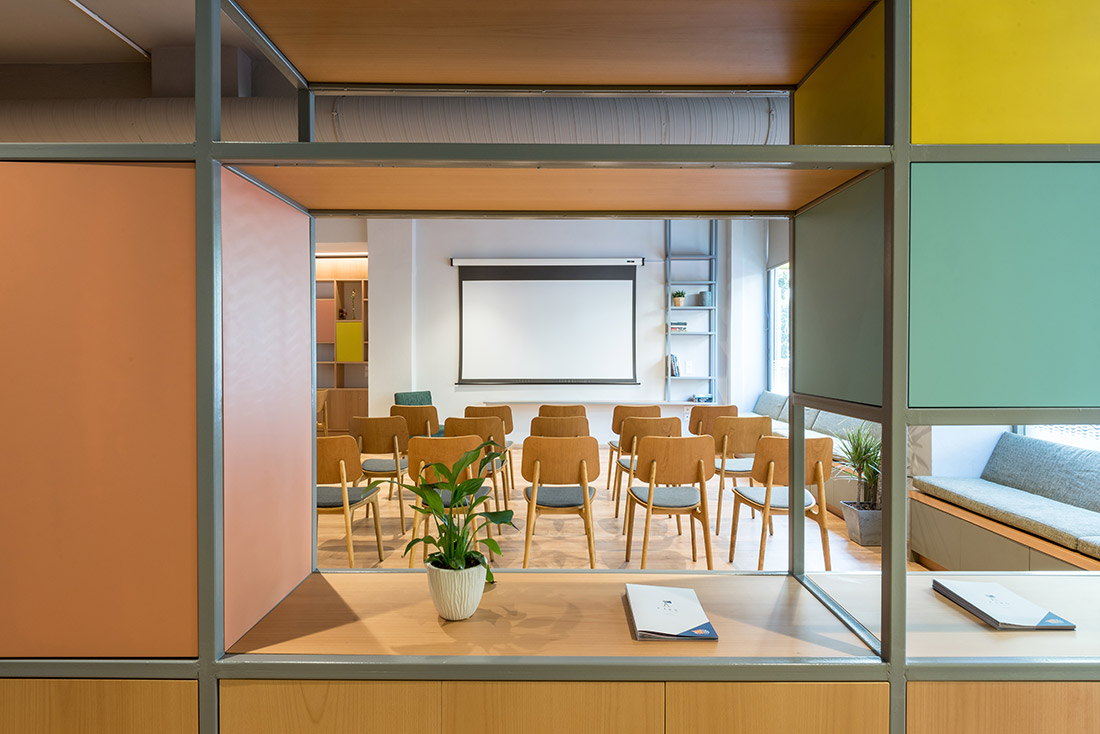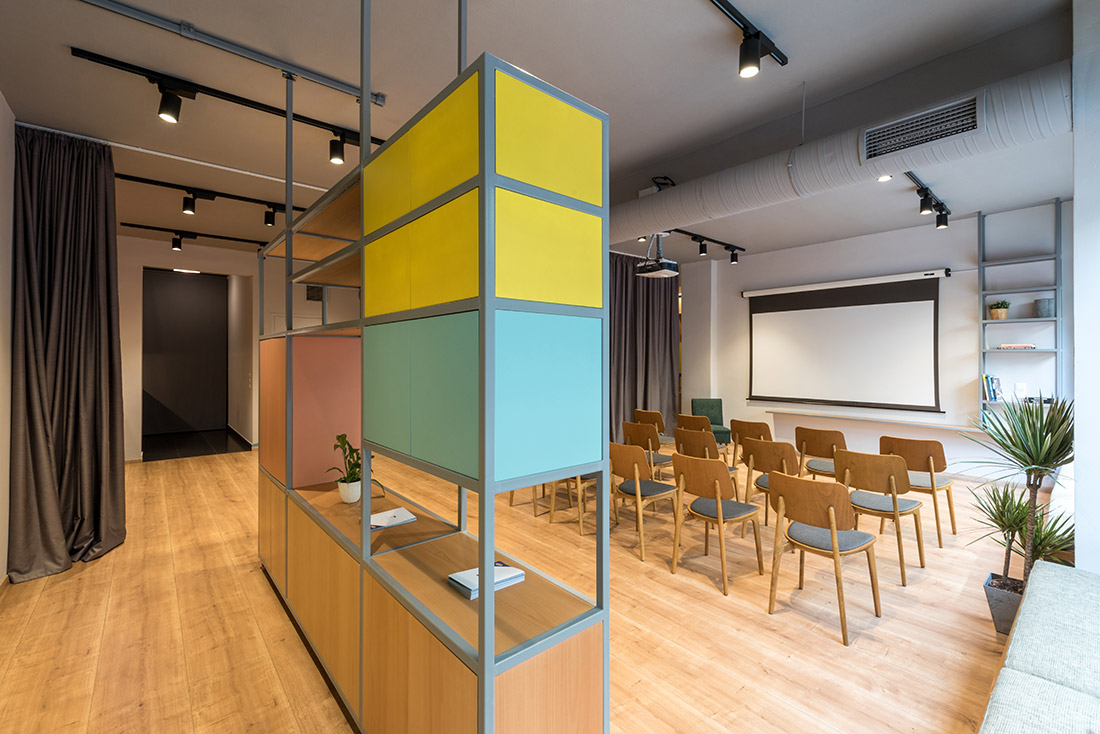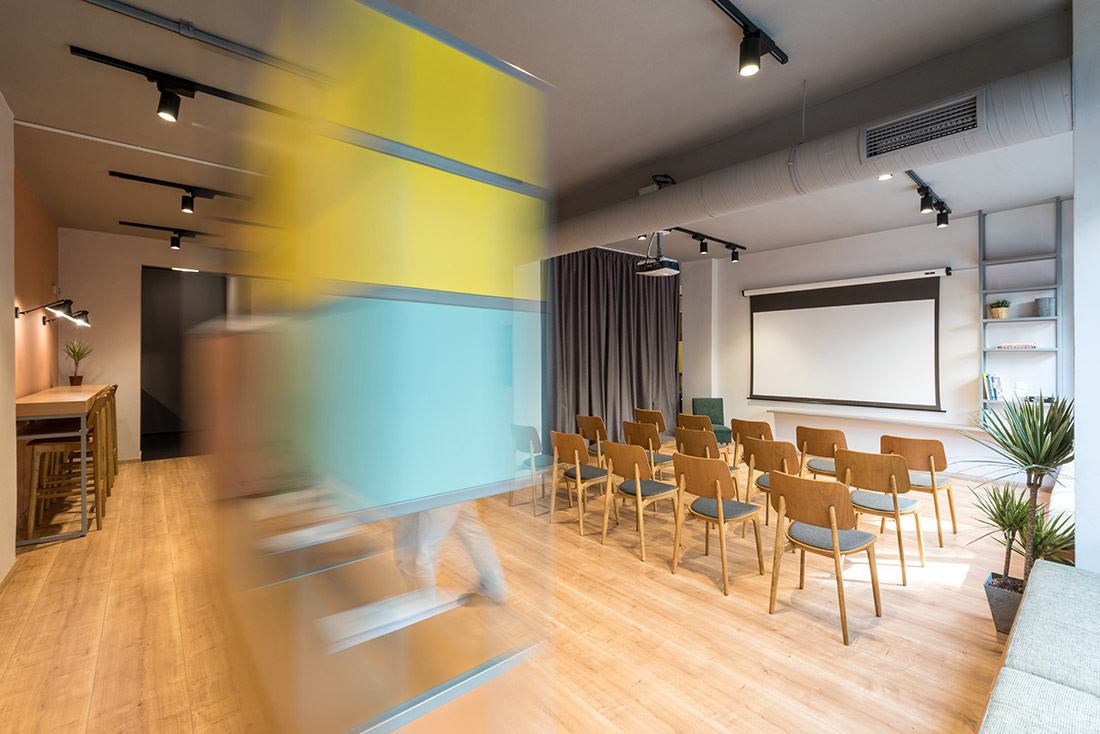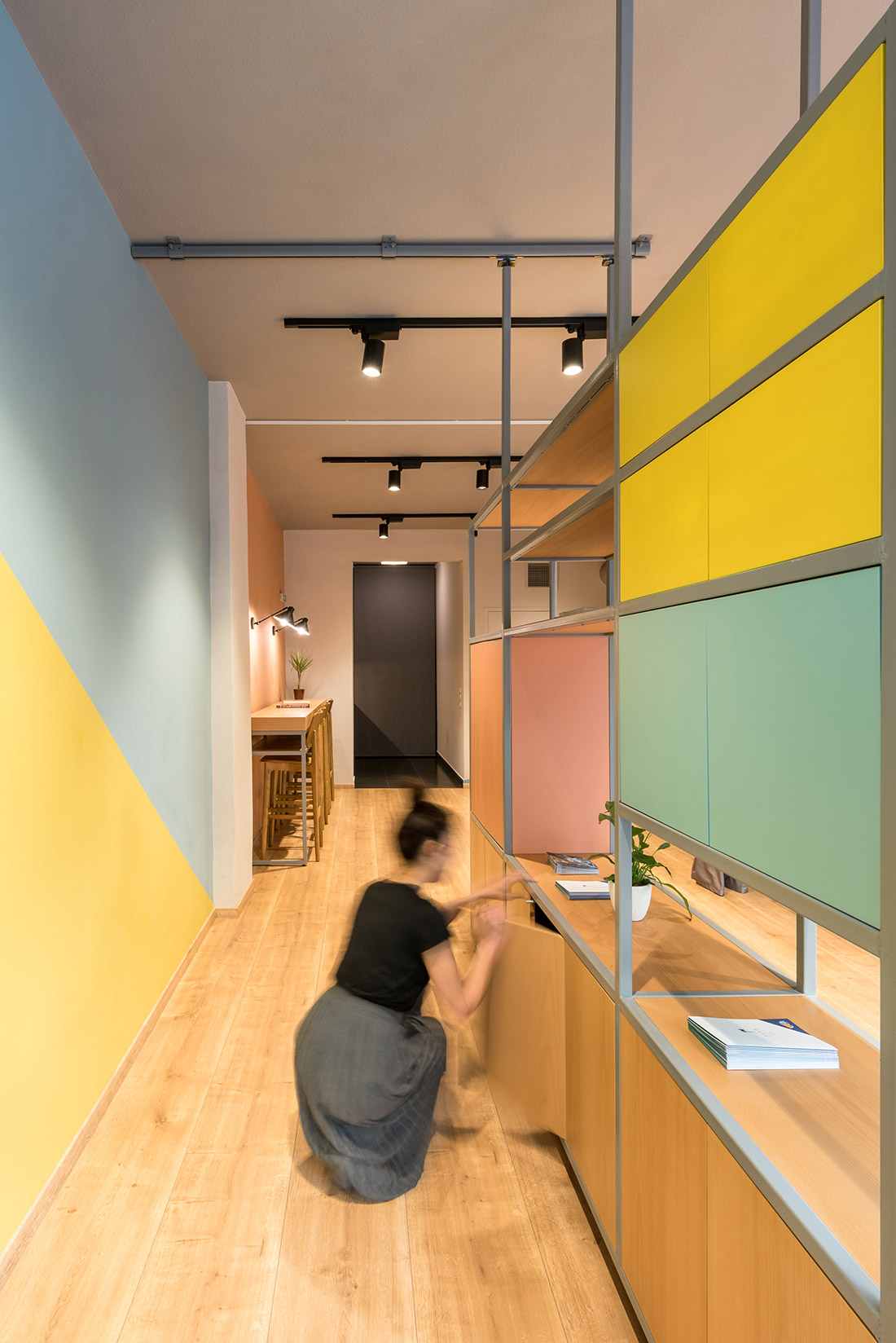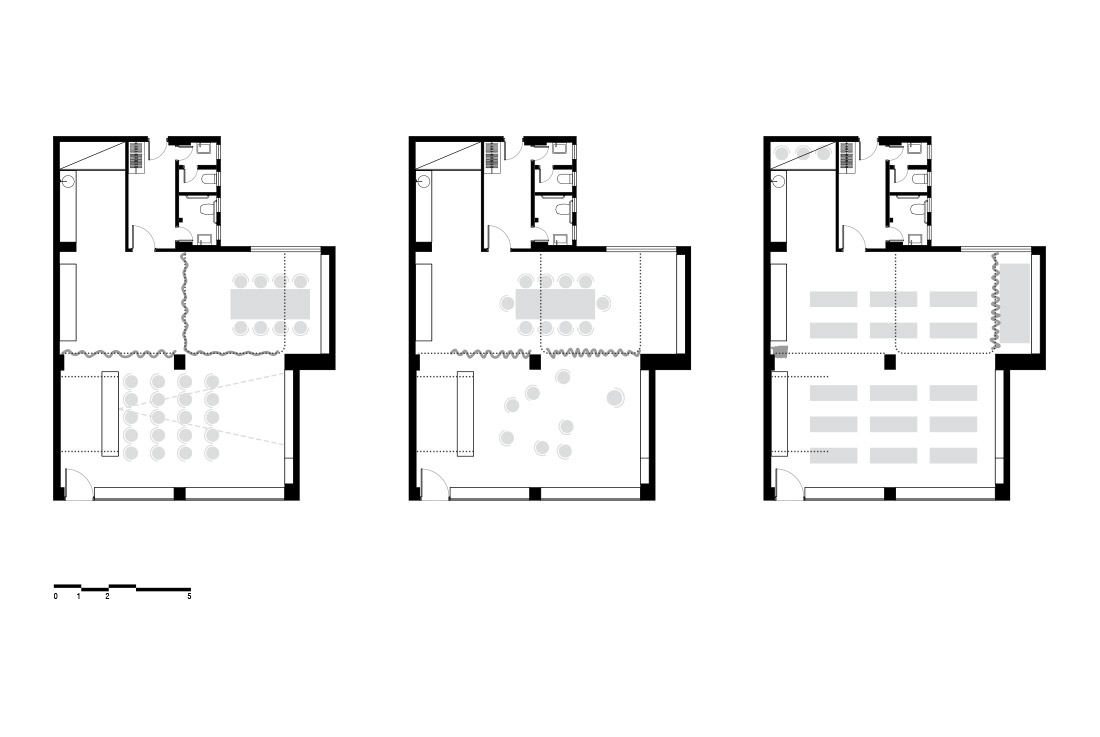 Credits
Related Posts
Powered by