A small house on a tiny site, finished by a steep sandstone rock on the southern side. The walls are plastered on the side facing the street, and wooden-clad to the garden; the windows to the street are small, while those to the garden are as large as possible. There are more windows in the ceiling above the kitchen unit, and above the bench in the vestibule; more light gets in through a large interior glass between the staircase and the bathroom. Apart from the obligatory garage, the ground floor only features the living room with the kitchenette and accessories. The master bedroom with a large bathroom is located on the first floor; the attic features two small bedrooms with the second bathroom. The garden, though small, offers enough space for a terrace with a table under a pergola. The roof of the living room is green, and so is the recess on the upper floor. The floors upstairs are made of oak floorboards, while the whole floor on the ground floor is made of polished concrete. The built-in furniture is made of birch plywood with oiled surface. Most of the house is built of bricks, except the wooden structure of the attic.
What makes this project one-of-a-kind?
An intimate world full of light and greenery was built on a small and dark site.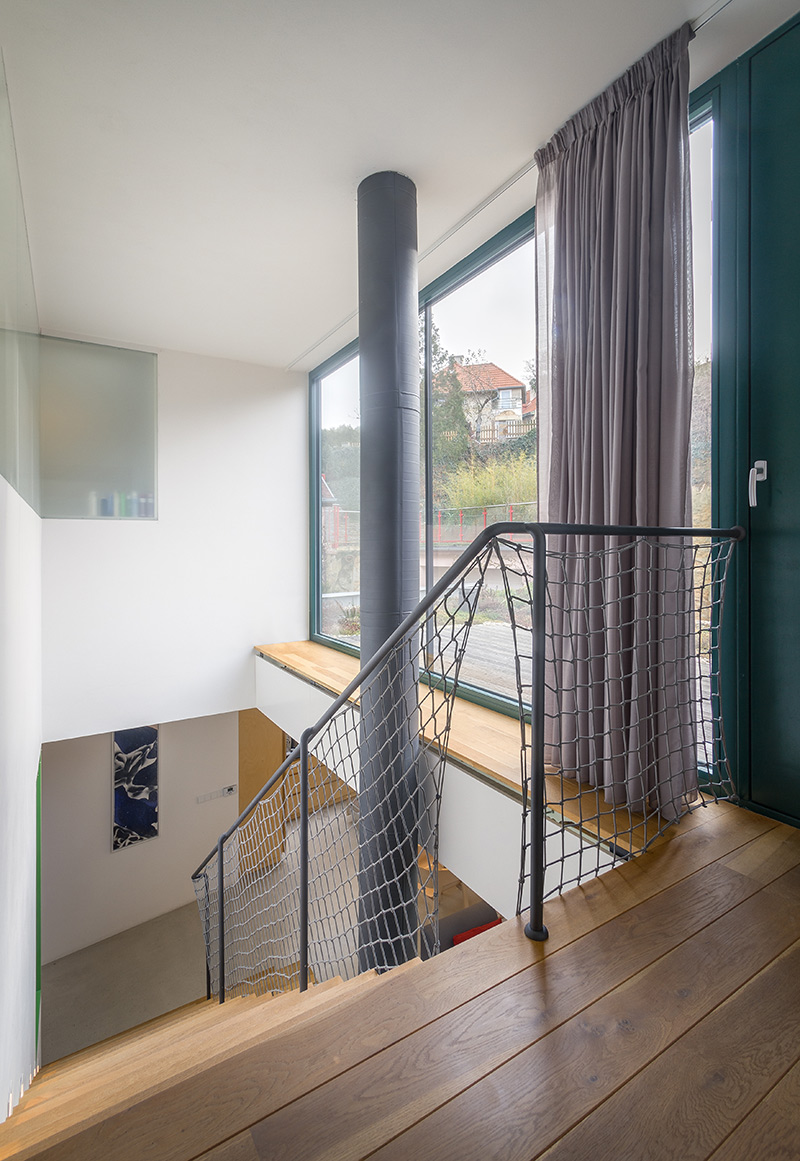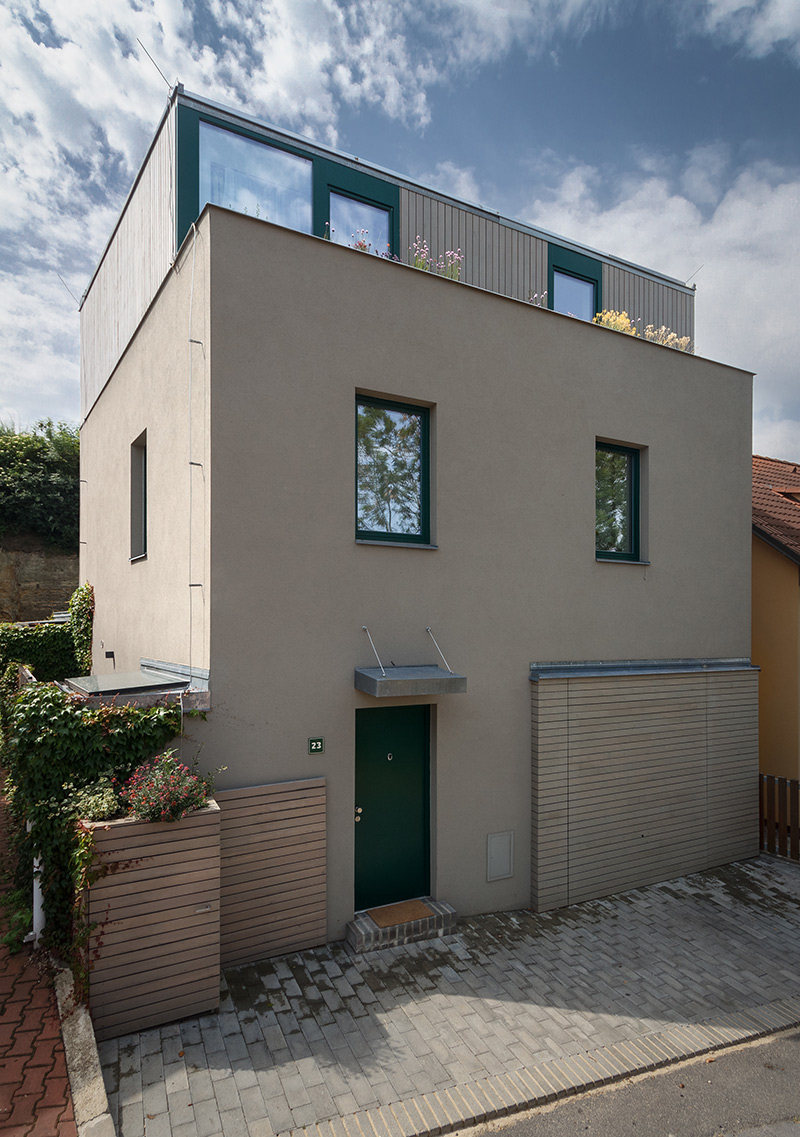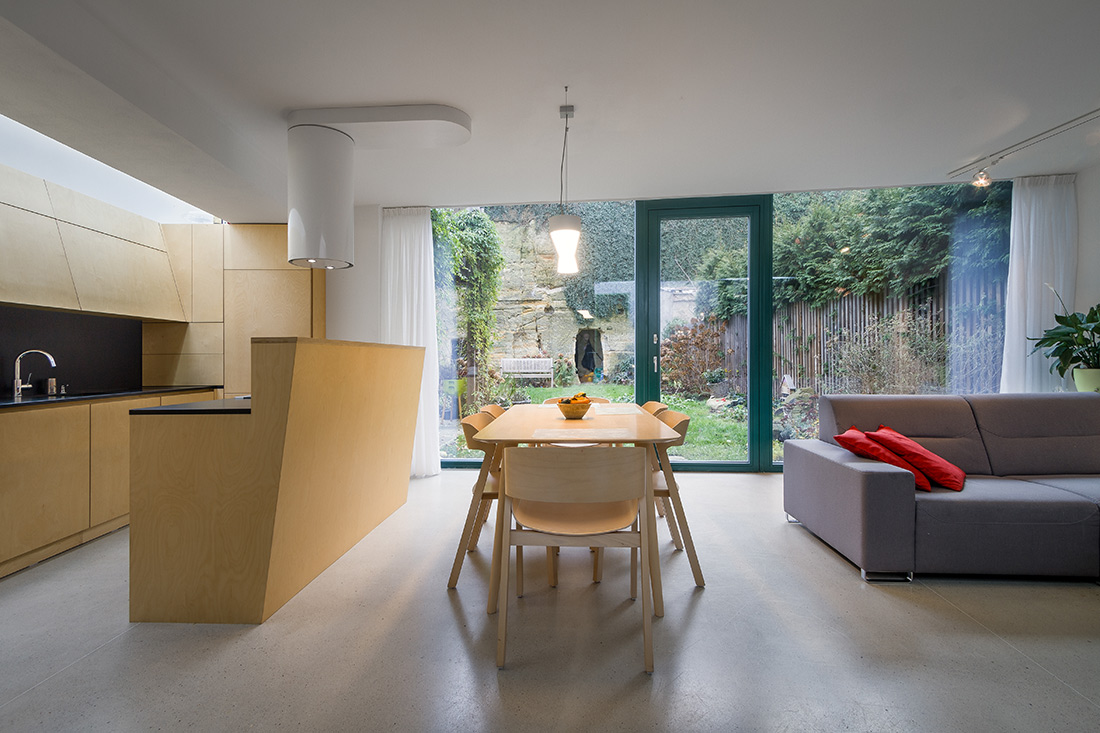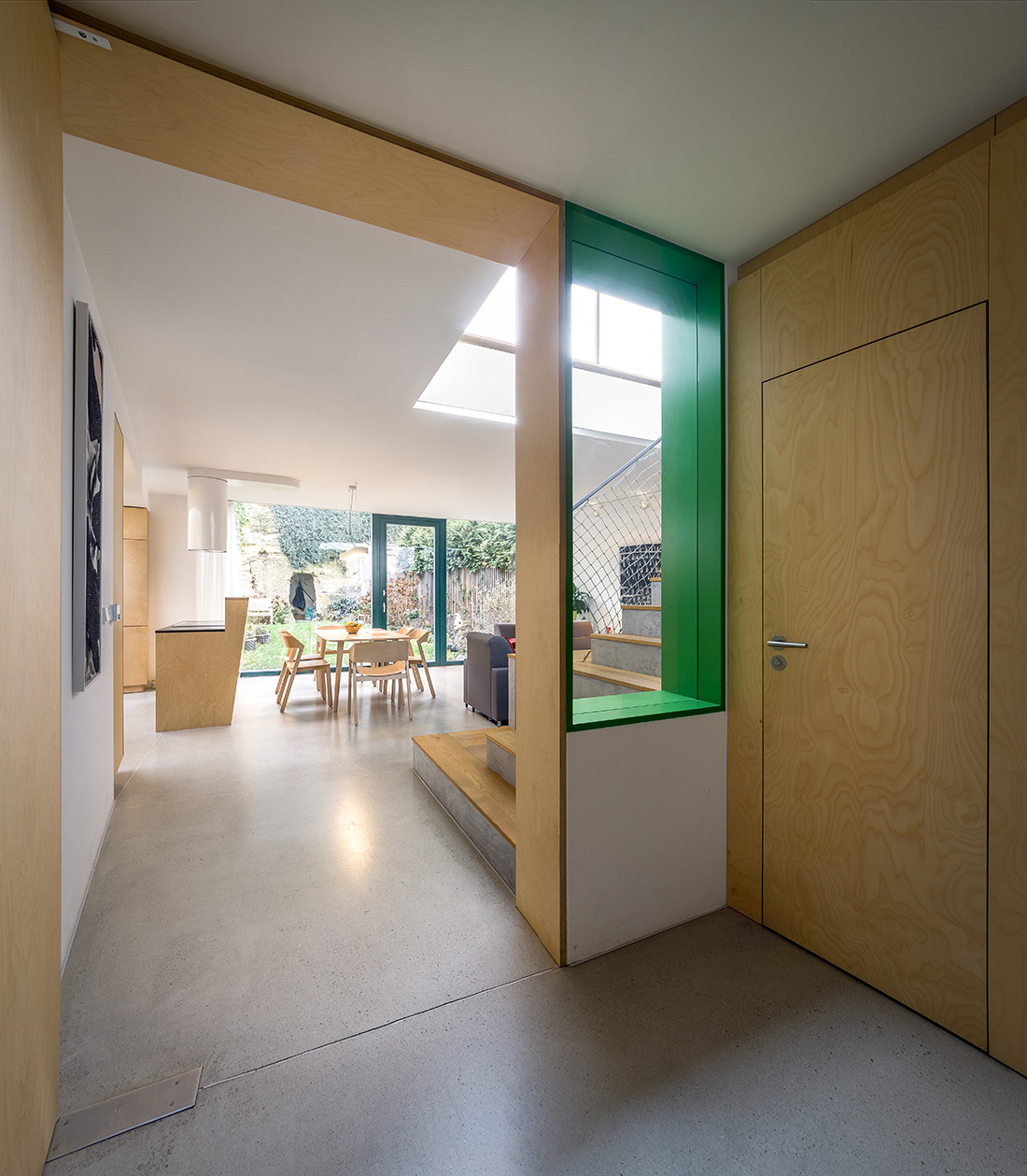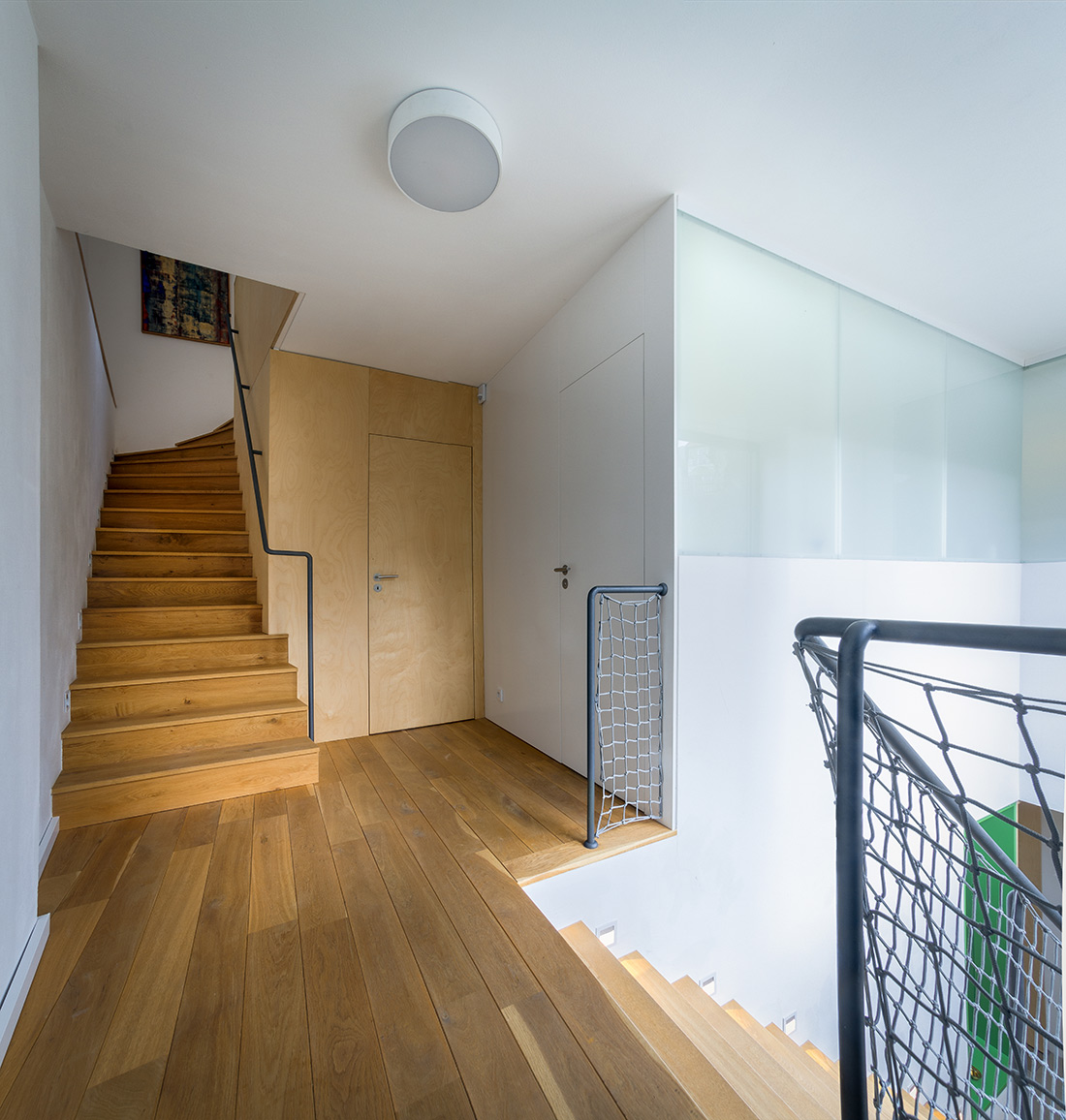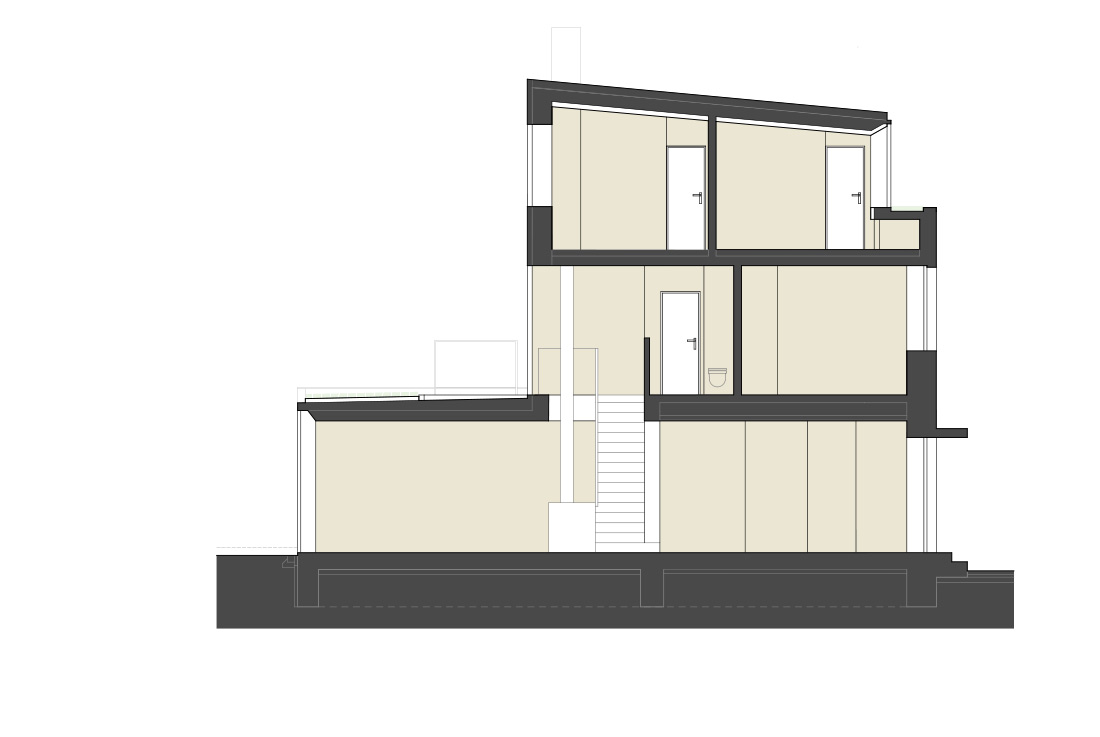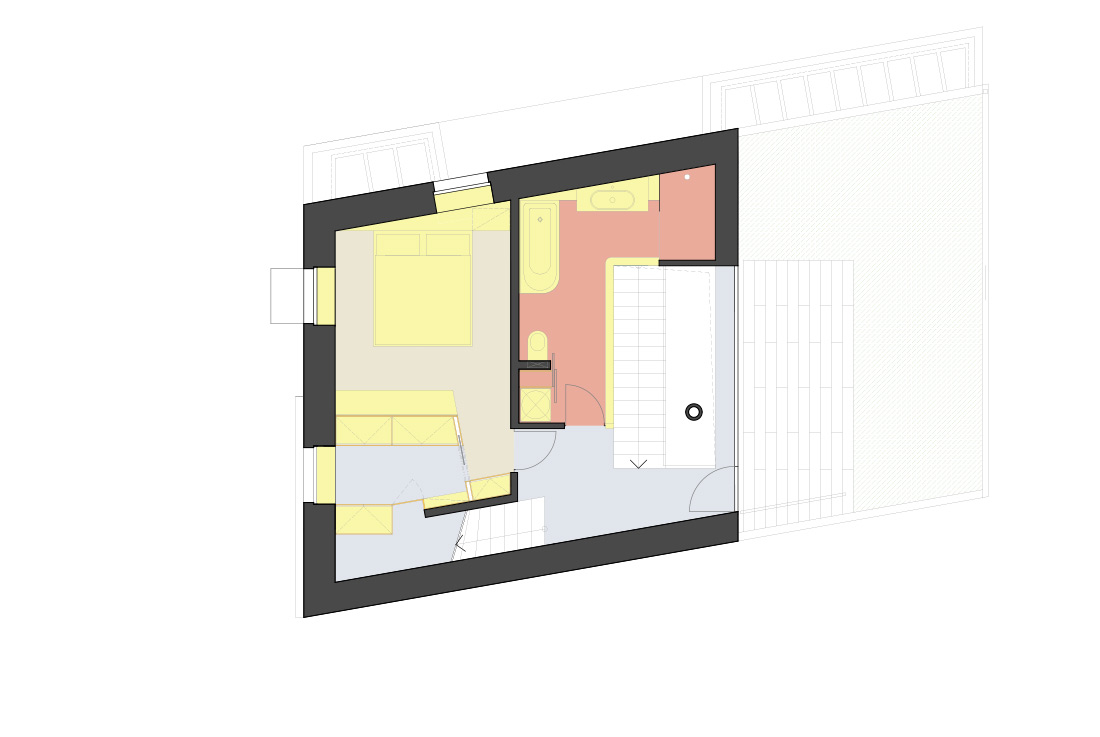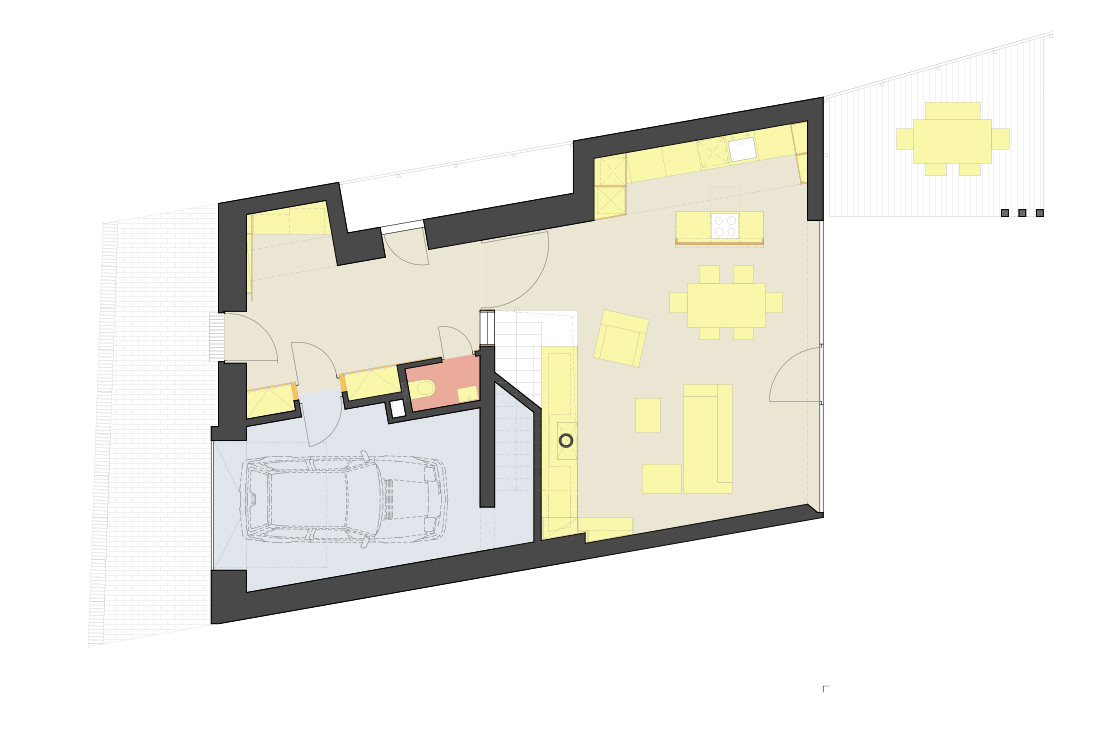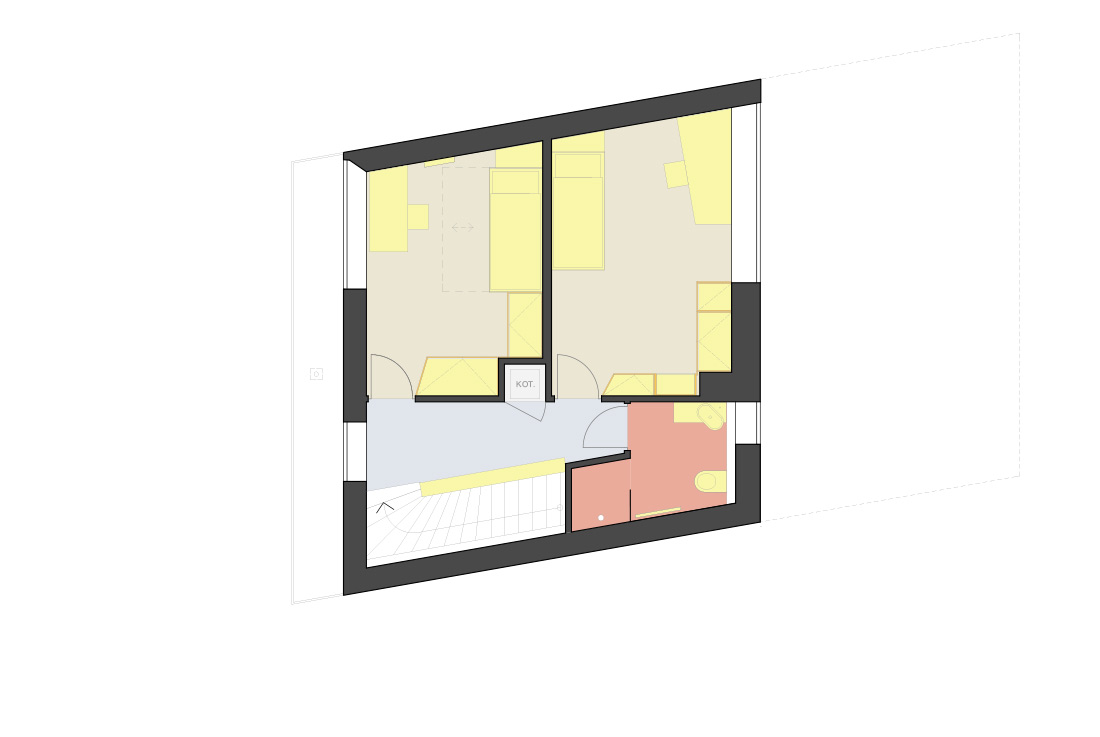 Credits
Architecture
Atelier Rangherka 5; Michal Schwarz
Client
Private
Year of completion
2018
Location
Prague, Czech Republic
Total area
101 m2
Site area
259 m2
Photos
Ivan Bárta
Project Partners
Stavby Smutný, s.r.o., DECOWOOD, ESTRA stavební s.r.o., Ráj dřeva s.r.o., Kejha-Suk,
Related posts
Powered by