The site can be found on the edge of the small town of Lužianky, about five kilometers west from the city of Nitra, at the confluence of the Nitra river and Radošinka creek. The presence of a nearby protective dam gave birth to the idea of situating a terrace on the roof of the house, from where the view of Mount Zobor and the surrounding landscape remains unimpaired. The adjacent outdoor steps not only serve a communication purpose but also create a space for relaxation. The entire composition, which consists of four visible volumes and one invisible volume, seemingly lacks compactness—almost as if it was composed of four individual family houses. The fifth, central part of the house is concealed under an artificially created mound which supplements the flatness of the landscape that surrounds it. The four smaller volumes evoke the rural compounds typical for this area, which is also an attempt to engage with local tradition in a meaningful way. The individual parts of the house interconnect and give the overall layout the shape of letter T. Ultimately, the underlying intention was to create a pleasant overlapping of private and social microenvironments within the house. Underneath the mound, the detached structure of the garage connects to the residential part of the house, with its multiple bedrooms and bathrooms. The living room, kitchen and dining room protrude out into the terrain. Finally, the above floor accommodates a generous multi-functional room with an exit to the terrace.
What makes this project one-of-a-kind?
The uniqueness of the house is coming from composition of four visible volumes and one invisible volume creating significant atmosphere and view to the landscape.
Statement by the jury
The house in Lužianky, Slovakia by sebastian nagy architects has a layout, fragmented into smaller volumes – a nod to its rural context, yet contemporary in its design. The unique terrace is a novel way of providing elevation while staying connected to the ground floor.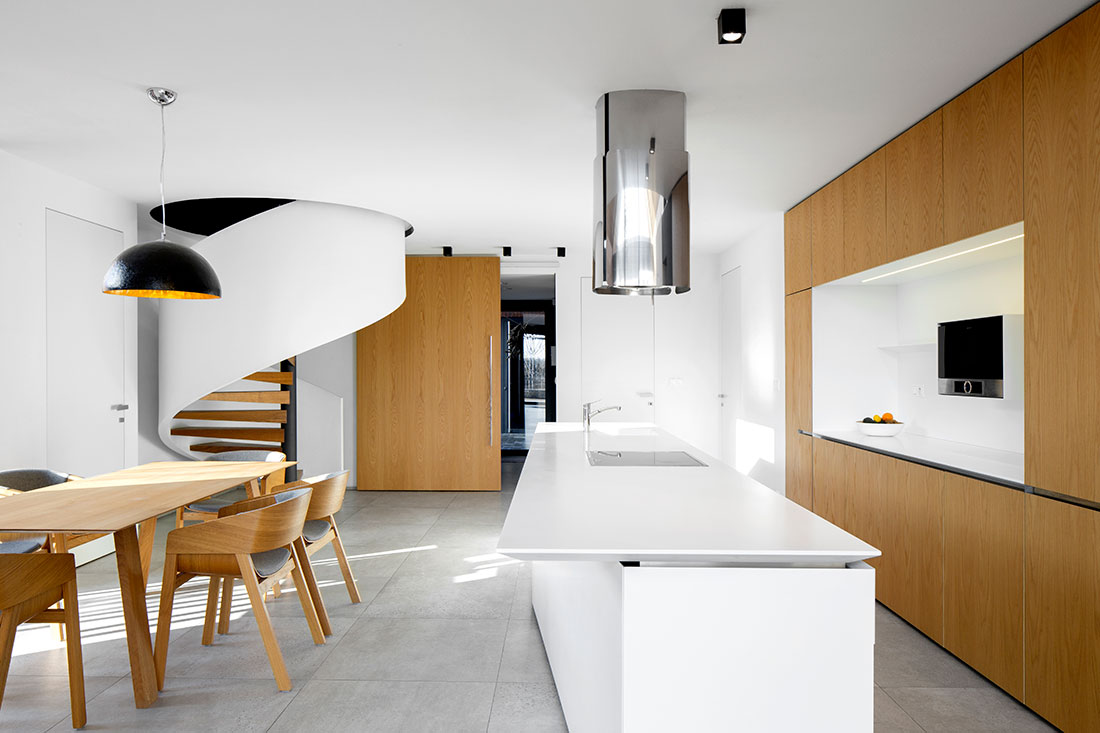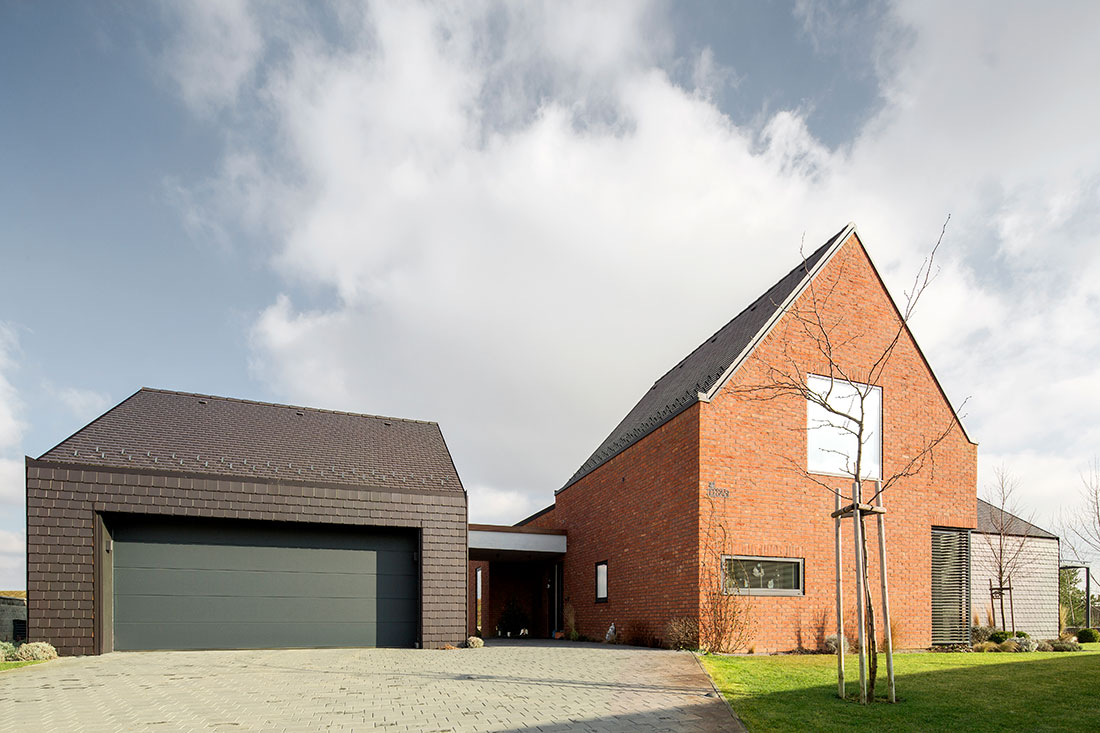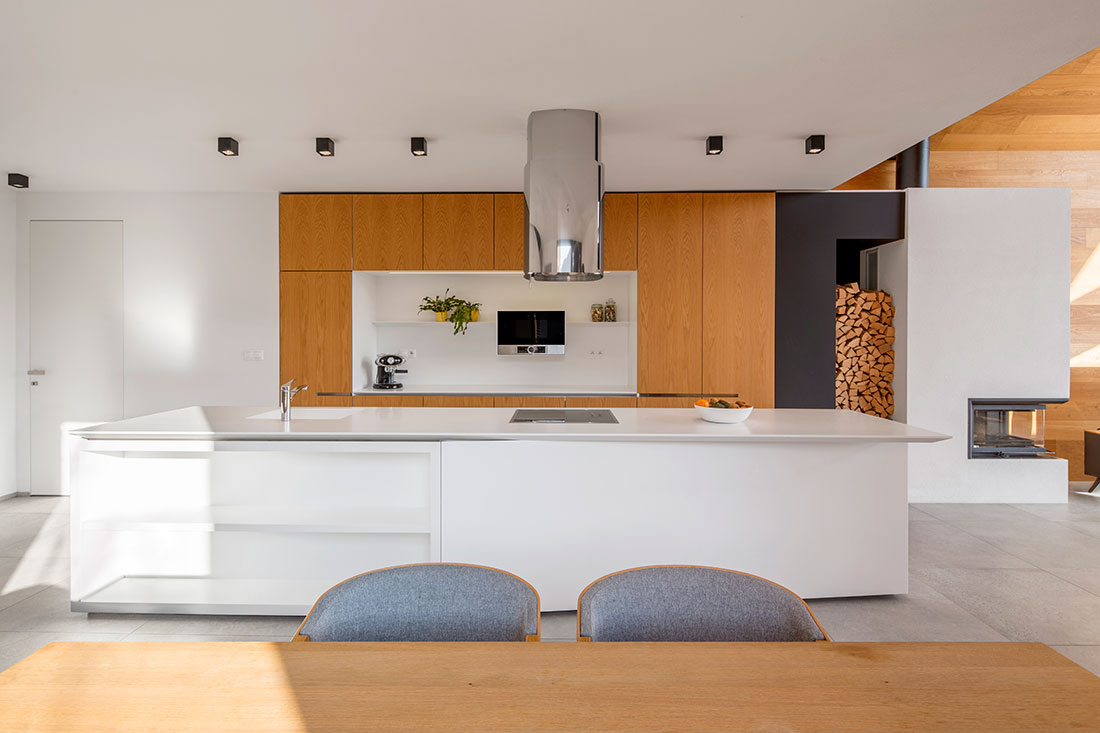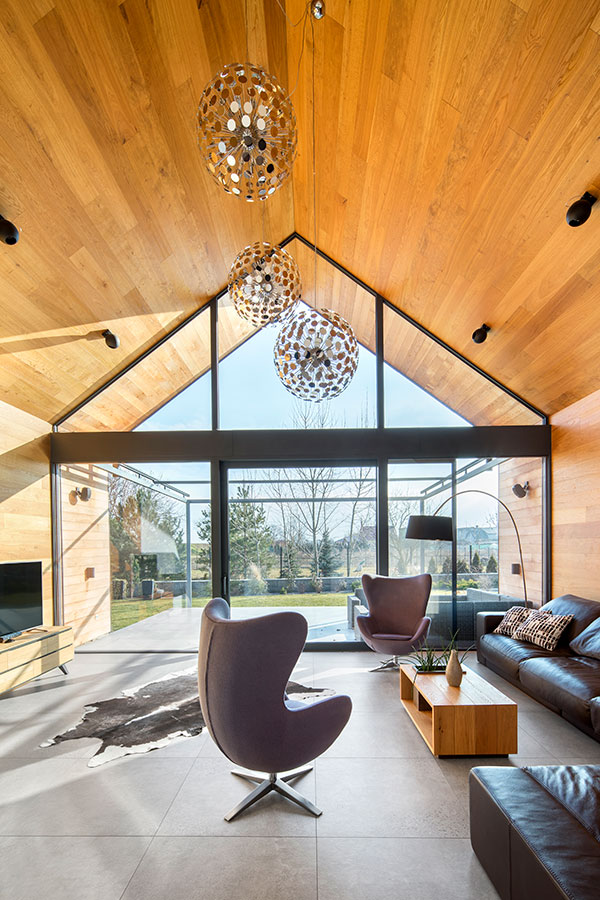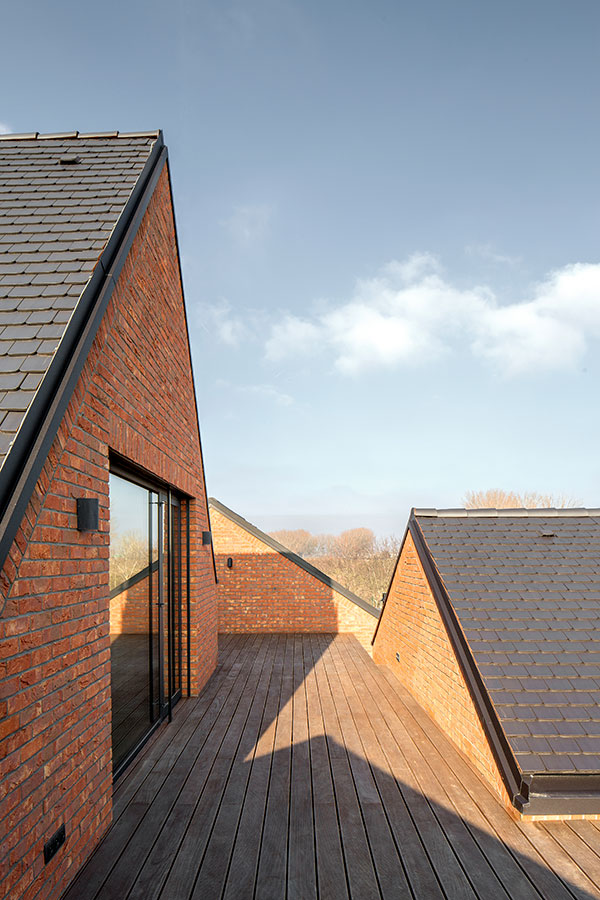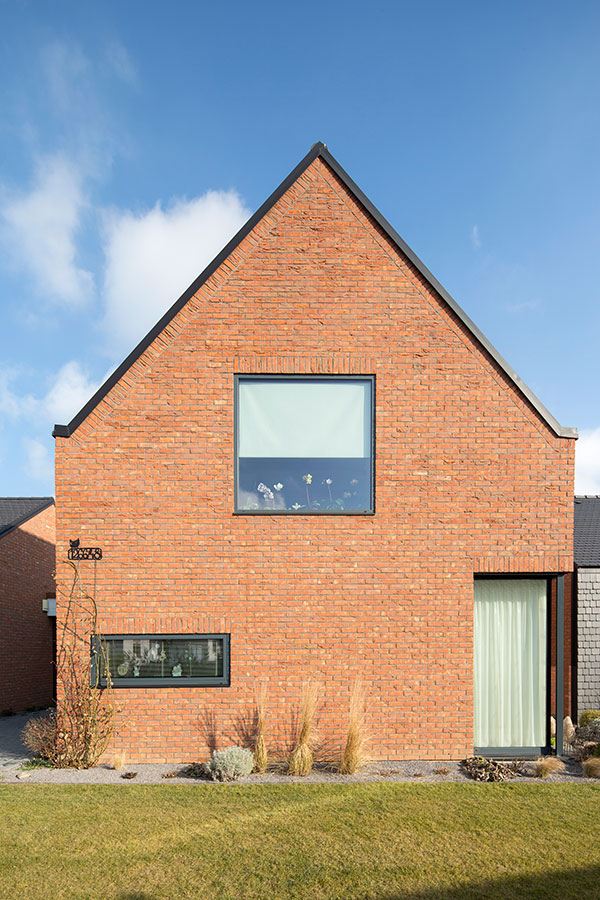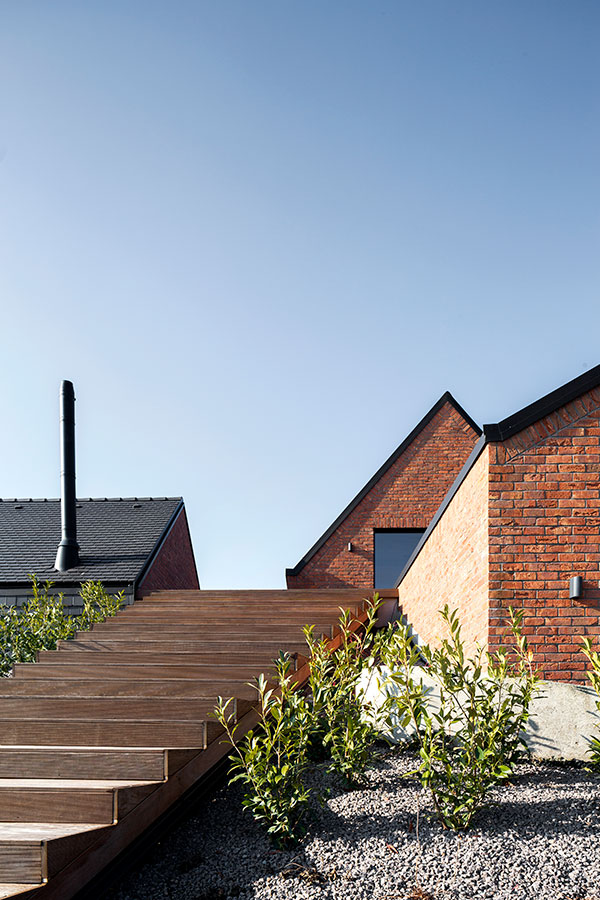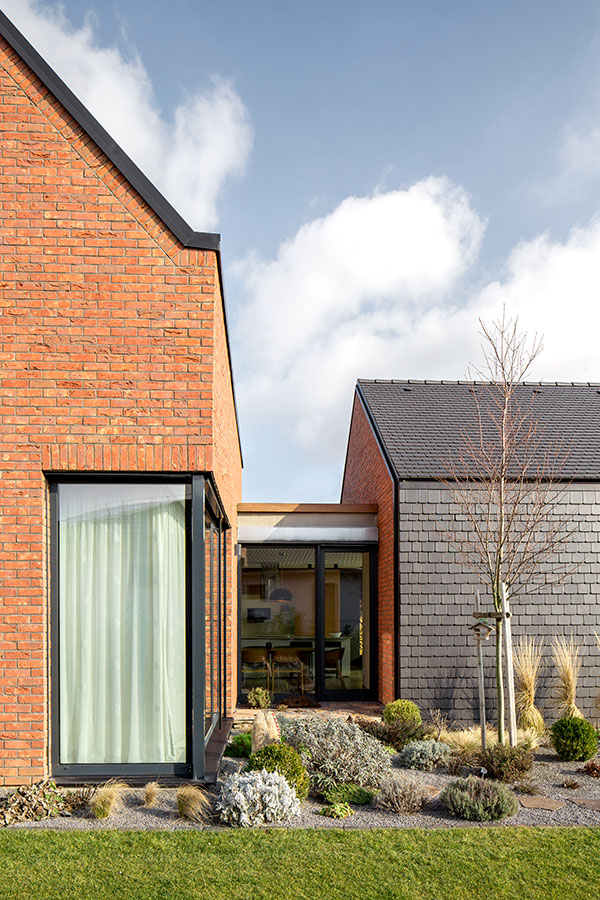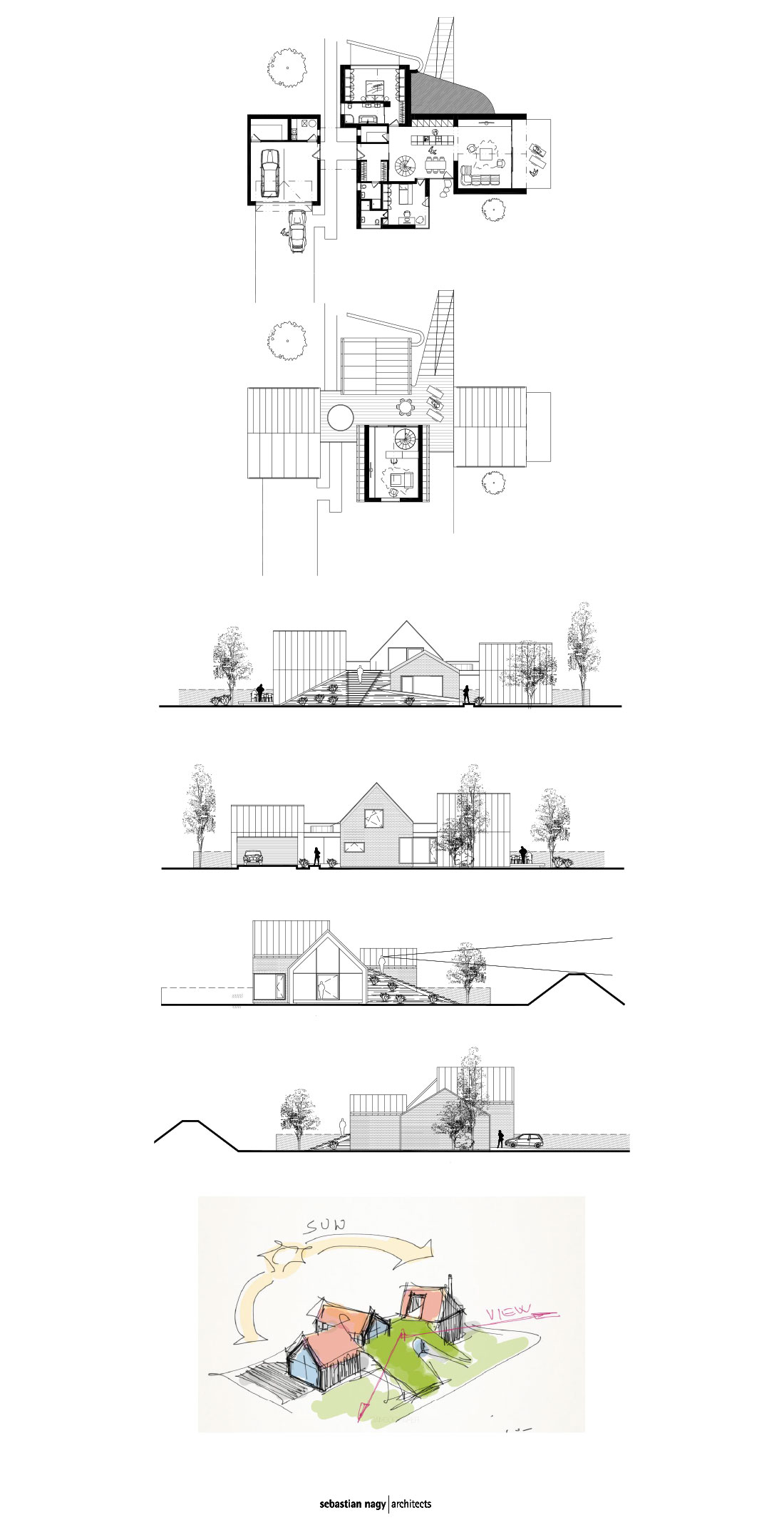 Credits
Author
Sebastian Nagy; sebastian nagy architects
Autors of interior
Sebastian Nagy, Jana Korčoková; sebastian nagy architects
Photos
Tomáš Manina
Year of completion
2018
Location
Lužianky, Slovakia
Site area
1218 m2
Total area
237 m2
Project Partners
Emil Belica, Princ Parket, Sedačky, Ton, Dorsis, Hella Tieniaca Technika, Heluz, Wienerberger, Klinker Centrum
Related posts
Powered by